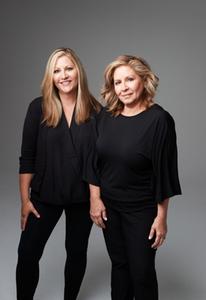 photo: Bill Miles
Liv Constantine is the pen name of sisters Lynne Constantine and Valerie Constantine. Their books have sold more than one million copies, have been translated into 28 languages, are available in 33 countries, and are in development for both television and film. Their debut novel, The Last Mrs. Parrish, was a Reese Witherspoon Book Club selection. The Senator's Wife, just published by Bantam, is a story about loss and betrayal, as well as a high-stakes, propulsive thriller.
Handsell readers your book in approximately 25 words or less:
A woman suspects her seemingly perfect home health care worker is secretly plotting to steal her husband and reputation--even her life--when, instead of recovering from surgery, she continues getting sicker.
On your nightstand now:
Lynne: So many! Here are my next three: The Love Songs of W.E.B. Du Bois by Honorée Fanonne Jeffers, Signal Fires by Dani Shapiro, and Secluded Cabin Sleeps Six by Lisa Unger.
Valerie: Books tend to pile up on my nightstand when I'm deep in writing/edits. Horse by Geraldine Brooks, Lessons in Chemistry by Bonnie Garmus, Caste by Isabel Wilkerson, Frankenstein: The 1818 Text by Mary Shelley, The Great Alone by Kristin Hannah, All That Is Mine I Carry with Me by William Landay, The Radium Girls by Kate Moore, The Seat of the Soul by Gary Zukav.
Favorite book when you were a child:
Lynne: The Cat in the Hat by Dr. Seuss, then Nancy Drew all through elementary school.
Valerie: Every single Nancy Drew book. When I graduated from Nancy Drew, I moved on to Agatha Christie in my youth.
Your top five authors:
Lynne: This is continually changing as I discover so many wonderful new voices, so I'll choose five that never disappoint: Jane Austen, Patricia Highsmith, Daphne du Maurier, Susan Howatch, and Dean Koontz.
Valerie: The only question harder than this is "Who is your favorite author?" I'm listing those authors whose stories and characters remain vivid, no matter how long it's been since I've read them: Sinclair Lewis, Edna Ferber, Kurt Vonnegut, E.M. Forster, and Susan Howatch.
Book you've faked reading:
Lynne: Don Quixote. We were writing a book that referenced Don Quixote as a favorite of two of our characters, so I tried but didn't finish. It looks good on my bookshelf, though.
Valerie: The Embarrassment of Riches: An Interpretation of Dutch Culture in the Golden Age by Simon Schama. A history professor recommended it and asked if anyone had read it. I remembered seeing a copy of it at home and decided that was pretty close to reading it, so I raised my hand.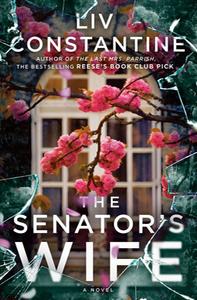 Book you're an evangelist for:
Lynne: What Alice Forgot by Liane Moriarty. It's a poignant, funny, hopeful novel about a woman who hits her head at the gym and wakes up thinking she's 10 years younger than she is. She doesn't understand why she's in the middle of a divorce and why her sister is barely speaking to her. As she tries to understand who she's become between 30 and 40, she rediscovers what really matters in life. I couldn't love this book more!
Valerie: Nobody Will Tell You This But Me by Bess Kalb. This wonderful book about the author's relationship with her grandmother made me cry and laugh out loud. I can't count how many copies I've given to friends and family. It's a book filled with joy, humor, love, sorrow, and all the things that make us human.
Book you've bought for the cover:
Lynne: The Island of Missing Trees by Elif Shafak. The writing is as beautiful as the cover. One of the perspectives is of an olive tree, and I loved hearing the story from the tree's point of view.
Valerie: Jaws by Peter Benchley. That unsuspecting little swimmer at the top and the ENORMOUS shark underneath screamed, "Buy me!"
Book you hid from your parents:
Lynne: None. I guess I was more obedient than Valerie.
Valerie: Tropic of Cancer by Henry Miller. The book was banned when I was a teenager. I was thrilled when my cousin lent me his copy, which I promptly hid in a bureau drawer, reading it only at night when everyone slept. My father found the book and ripped it up (before I got to finish it!).
Book that changed your life:
Lynne: The Element by Ken Robinson. The subtitle is: How Finding Your Passion Changes Everything.
Valerie: The Bible.
Favorite line from a book:
Lynne: "A lawyer with his briefcase can steal more than a hundred men with guns." The Godfather by Mario Puzo.
Valerie: "What if death is a miracle too, but we're too simpleminded to see it?" From The Incredible Winston Browne by Sean Dietrich.
Five books you'll never part with:
Lynne:
The Bible.
The War of Art by Steven Pressfield. A motivational book on not allowing anything to get in the way of your art.
Dorotheos of Gaza, translated by Eric P. Wheeler. A book from my college days that is marked with yellow highlighting, it's a wonderful book of wisdom.
My signed copy of The Brotherhood of the Rose by David Morrell. I met David at my first ThrillerFest over 10 years ago. This book was a standout to me from years earlier and, of course, at the time I never imagined I'd meet the author. David wrote a nice note in it, and I was thrilled. We've since become friends, and this book was the start.
A recipe and advice book that my mother made for me. It's something I treasure.
Valerie:
Main Street by Sinclair Lewis. A satirical look at the intolerance and narrow-mindedness of small-town America.
Ordinary Grace by William Kent Krueger. A beautiful story of love, grief, and forgiveness.
All the King's Men by Robert Penn Warren. A good man corrupted by politics.
Night by Elie Wiesel. The autobiography of Wiesel's horrific time in the Nazi death camps.
The Heart Is a Lonely Hunter by Carson McCullers. The inner lives of lonely and isolated people in a small town.
Book you most want to read again for the first time:
Lynne: Gone Girl by Gillian Flynn. This was such a seminal book in the psychological thriller genre, and I still remember being riveted to the page.
Valerie: Wuthering Heights by Emily Brontë. I read this as a student. All these years and experiences later, I know it would be a very different reading for me now.