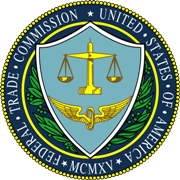 The Federal Trade Commission will file an antitrust lawsuit against Amazon later this month, according to the Wall Street Journal, which cited "people familiar with the matter." The FTC "has been examining Amazon practices, including whether it favors its own products over competitors' on its platforms and how it treats outside sellers on Amazon.com."
The suit will "target a number of Amazon's business practices, such as its Fulfillment by Amazon logistics program and pricing on Amazon.com by third-party sellers," the Journal wrote. "The lawsuit will suggest that Amazon makes 'structural remedies' that could lead to a breakup of the company."
The Journal added that during an August 15 "last rites" meeting, at which subjects of an investigation like the FTC's can offer to make changes to meet regulators' concerns, Amazon "didn't offer specific concessions" and argued that "changes to Amazon could result in higher prices and slower shipping speeds to customers."
At the same time, "the FTC didn't outline for Amazon what sorts of remedies it would find acceptable, information that Amazon officials had pressed the agency to provide," the Journal continued. "Given the FTC's yearslong investigation of Amazon, it is unclear whether concessions would have stopped the agency from filing a lawsuit."