Pan Macmillan has acquired Harriman House, publishers of finance, investing and business books. The Bookseller reported that the publisher will retain its name as an imprint within Pan Macmillan under the continuing leadership of managing director Myles Hunt. Philip Jenks and Stephen Eckett, who founded Harriman House in 1992, have left the business. The 12-member Harriman team will remain in the Petersfield offices and their books will continue to be distributed by Macmillan Distribution. Macmillan Business and Harriman House will remain separate imprints within Pan Macmillan.
Harriman House is already represented by Macmillan in the U.S. and South Africa. Noting that Pan Mac plans to extend this arrangement to other international markets, CEO Joanna Prior told the Bookseller the company hopes to be able to bring Harriman House titles to Australia, as "Harriman hasn't had full representation in that market to date" and "that feels like a quick win for us all. We have a really strong international sales team, we're well resourced. And we've got an office in Hong Kong and someone in China. So we have a bit more of an infrastructure internationally that Myles's team will be able to plug into straight away."
Prior added that the company had "no plans to make any immediate changes. We admire the list and the team's expertise and market knowledge. We feel privileged to be Harriman House's new home and we look forward to supporting Myles and publishing director Sally Tickner and the rest of the team to continue doing what they already do so well.... My plan is to let Harriman carry on doing what they're doing and continue to work in the nimble and entrepreneurial way they do. And for us to be able to help and support where we can without interfering with what makes them really successful and makes them unique."
Hunt agreed: "I think we can hopefully meld the best of both worlds. I think we'll have the benefits of a big company and then also being able to be nimble and agile and provide our authors with this service that I think is one of the things that wins us over with them, [our] partnership with them. They're not worried [about the deal] as long as we can carry on doing what we're doing now, which is very much the plan. So I think they're excited too."
---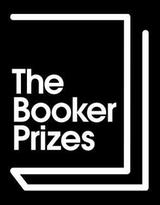 The Booker Prize Foundation has created a new competition to "showcase and celebrate six indie bookshops from across the U.K. and Ireland who are handselling the prize's nominated books to their customers."
The Booker Prize will select independent bookshops that have, in their opinion, "used their POS to create particularly creative and original displays." Winners will be notified by October 12 to arrange a time to be interviewed by the editorial team for the Indie Bookshop Spotlight feature, which, along with social media posts, will be published at thebookerprizes.com and on the prize's social channels ahead of the Booker winner announcement on November 26.
One of the six booksellers chosen will be selected at random to receive two tickets to the award ceremony and dinner at Old Billingsgate in London, including an overnight stay and travel expenses.
---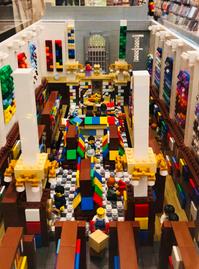 A "highly detailed" replica of Canadian bookseller Munro's Books, Victoria, B.C., has been on display in the shop to help celebrate its 60th anniversary. CHEK News reported that the store had commissioned 12-year-old Casper Larmon-Speers to make the LEGO replica of the 1909 heritage building. The project took more than a year and a half to complete, and includes more than 5,000 bricks.
"It was mainly the designing process that took a while because it's quite a complex bookstore with all the books and walls," Larmon-Speers said. "But actually building it doesn't take as long as designing the different details." --Robert Gray