Judge Approves Department of Justice Settlement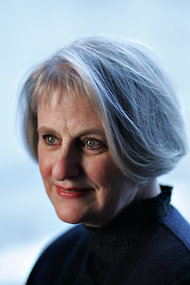 Fasten your e-seatbelts. Yesterday federal district court judge Denise Cote approved the settlement the Justice Department reached with three of the five publishers that it sued, along with Apple, charging collusion in the adoption of the agency model for e-book pricing. The changes are supposed to go into effect in one week, but Apple, which is contesting the Justice Department suit, has said it will appeal approval of the settlement. Amazon has indicated that it will return to aggressive price discounts, which in many cases meant $9.99 for e-book versions of new hardcover titles.

The settlement requires Hachette, HarperCollins and Simon & Schuster to end their current sales agreements with retailers for e-books for the next two years, giving retailers full "discretion" over e-book pricing during that period. (There are some limits on retailers' ability to sell e-books at rock-bottom prices.) Publishers also cannot make retailers accept a "most favored nation clause" for five years.

In a 45-page opinion, the judge approved the settlement as presented by the Justice Department and dismissed the objections of the many people and groups who made public comments. Except for a short quotation from Emily Dickinson about the value of books, the opinion read much like the Justice Department's recent rejection of objections, finding all arguments against its conclusions unreasonable and presenting its "solution" as the only effective method of remedying the situation.

Concerning the two-year period when retailers can charge whatever they want for e-books, the judge wrote: "The Government reasonably describes these time-limited provisions as providing a 'cooling-off period' for the e-books industry that will allow it to return to a competitive state free from the impact of defendants' collusive behavior. The time limits on these provisions suggest that they will not unduly dictate the ultimate contours of competition within the e-books industry as it develops over time."

A Justice Department spokeswoman commented: "The department is pleased the court found the proposed settlement to be in the public interest and that consumers will start to benefit from the restored competition in this important industry."
photo: Fred R. Conrad/The New York Times