Shelf Awareness for Tuesday, July 24, 2012

News
Justice Department to Book Industry: 'Drop Dead'

In a 66-page response to the 868 comments it received about the agency model e-book pricing case, the Department of Justice brushed aside the approximately 800 letters and briefs objecting to the suit and proposed settlement for Hachette, HarperCollins and Simon & Schuster. The Department stuck to its view that what matters most is that consumers be able to buy e-books at the lowest prices possible in free market competition and that Apple and five publishers colluded illegally in instituting the agency model. It dismissed concerns about the effects of possible Amazon market domination and the effect of the Department's case on the book world and literary culture. The Department defended all of its proposed remedies, right down to its requirements of "logs of communications among publishers," federal review of any joint ventures and "antitrust counseling" for publishing executives. In conclusion, the Department said that it will make no changes to the proposed settlement. (Read the entire filing here.)

The Department characterized most of the nearly 800 negative comments, mostly from publishers, authors, agents, and booksellers, as self-interested, saying, for example, "they prefer that unfettered competition be replaced by industry collusion that places the welfare of certain firms over that of the public."
Furthermore, the Department said much of the criticism was misdirected and "expressed a general frustration... from the evolving nature of the publishing industry--in which the growing popularity of e-books is placing pressure on the prevailing model that is built on physical supply chains and brick-and-mortar stores."

By contrast, in a line that sounds as though it came from a PR department rather than the Justice Department, the Department characterized the 70 or so positive comments this way: "Those in support largely commented favorably on the government's efforts to end the conspiracy that cost e-book purchasers millions of dollars and restore competition to the e-book market."

The Justice Department also implied that its suit has already resulted in positive changes in the industry, saying that since the proposed settlement was announced, "more companies are investing to enter or expand in the market and compete against Amazon, Apple, and other e-book retailers." It cited Microsoft's investment in Barnes & Noble and tablet computers that will be launched by Microsoft and Google.

The department also dismissed booksellers' and authors' arguments that the limits on discounting helped brick-and mortar booksellers enter the e-book business and led to many e-book innovations. "To the contrary," the Department said, "brick-and-mortar stores, including B&N, were selling e-books before implementation of the Apple Agency Agreements. Any expansion of brick-and-mortar sales after the Apple Agency Agreements were implemented was limited in its impact because new sellers could not compete by offering discounts. Likewise, online distributors such as B&N and Google had entered or planned to enter the e-book market before the Apple Agency Agreements were signed. Additionally, innovations such as the iPad and B&N's Nook were either introduced or already planned prior to formation of the Apple Agency Agreements. In the pre-conspiracy competitive market, innovation, discounting, and marketing were robust. In contrast, the conspiracy eliminated any number of potential procompetitive innovations, such as 'all-you-can-read' subscription services, book club pricing specials, and rewards programs.' "

The Justice Department characterized fears that "Amazon will come to exclude competition in e-books and monopolize the industry" as "highly speculative at best." The Department reasoned that B&N had already taken e-book market share from Amazon before the agency model was introduced and again noted the involvement of giants Apple, Microsoft, Google and Sony in the e-book world. "The future is unclear and the path for many industry members may be fraught with uncertainty and risk," the Department wrote. "But certainly there is no shortage of competitive assets and capabilities being brought to bear in the e-books industry. A purpose of the proposed Final Judgment is to prevent entrenched industry members from arresting via collusion the potentially huge benefits of intense competition in an evolving market."

The Department also said that during its investigations, it "examined complaints about Amazon's alleged predatory practices and found persuasive evidence lacking," saying that based on a review of data from Amazon, it found "from the time of its launch, Amazon's e-book distribution business has been consistently profitable, even when substantially discounting some newly released and bestselling titles.'"

In some detail, the Department described the comments it received. Among highlights:


Only one consumer organization, the Consumer Federation of America, commented--and it was so favorable that the Department quoted its studies at length and even reproduced one of its graphs concerning e-book price trends.
52 "readers and consumers" wrote favorable comments, some of which "echoed the themes of a form letter suggested by online publisher Wordpress.com."
A group of 186 authors "noted the growth of the e-book industry and the opportunities it gave them to bypass traditional distribution channels and successfully self-publish e-books at lower prices."
The Department said several favorable comments expressed the view that the final judgment was not harsh enough.
While many Authors Guild members wrote to criticize the settlement, several members and consumers knocked the idea that major publishers are a bastion of high-quality literature and writing. The Department noted: "One reader observed anecdotally that Publisher Defendants recently granted an advance to reality television personality 'Snooki' for a ghost-written book, implying the move was in response to commercial potential rather than literary quality."

Concerning the many negative comments, the Department addressed filings from the American Booksellers Association (and some 200 booksellers), the Authors Guild, nine mid-sized independent publishers, Barnes & Noble, the National Association of College Stores and Apple itself. It also responded specifically to comments from literary agent Brian DeFiore; Royalty Share CEO Bob Kohn; Steerads, a Canadian digital advertising company; and the American Specialty Toy Association. --John Mutter




B&N Aims to Change Error in CEO's Stock Option Grant

Last December, Barnes & Noble awarded CEO William Lynch one million stock options (valued at $10.6 million) for the role he played in developing its digital strategy. Now B&N has discovered the grant "breached the maximum allowed by company rules" and is asking shareholders to change the rules so it can make the second half of the grant, the Wall Street Journal reported. A vote on the proposal is scheduled for the company's annual meeting on September 11.

In a government filing yesterday, B&N said Lynch's compensation "rose to $10 million in fiscal 2012 from $1.6 million a year earlier, thanks largely to half a million stock options valued at $5.3 million granted last December." A footnote revealed the stock option grant was originally for one million options which, with other stock grants and cash compensation, would have put his total compensation at $15.3 million, the Journal noted.



Publishers Urged to Support Stores to Boost E-Book Sales
Most consumers continue to buy print books, and the discovery of e-books is still interconnected with that of physical content, according to Simba Information's fourth edition of Trends in Trade Book Retailing. The report also indicated that the more retail channels consumers have access to, the more likely they are to be book buyers and leisure book readers, but "with physical bookstores still 'subsidizing' the online channel by acting as a showroom for content, the industry must think of creative ways to build a sustainable system."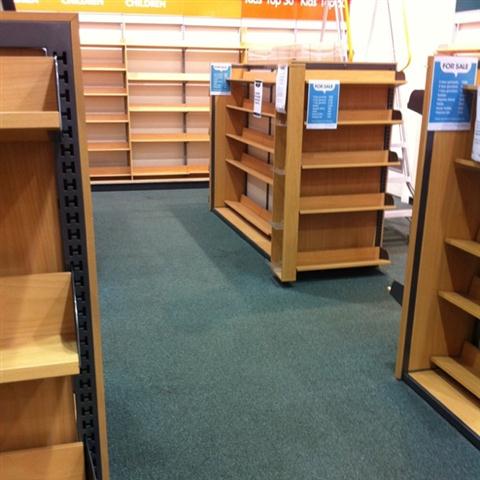 "It may go against common sense, but the loss of hundreds of physical bookstores and several million square feet of book retailing space in 2011 [because of the Borders collapse] actually negatively affected the expansion of e-book usage," said Michael Norris, senior analyst of Simba's trade books group. "The publishing industry can either continue to watch its business get smaller through this unsustainable pattern or find ways to allow in-person discovery of content work in favor of the physical stores that are paying for that discovery to be available.

"Imagine a future that allows bookstore browsers to wave their Smartphone, tablet or another device near a physical book when they want to buy the e-book version immediately. That idea can move even further as the consumer who buys the physical book can allow friends or strangers to do the same when the book has long left the store, giving the bookstore credit for the sale. A system like that would allow bookstores to cash in on their value, give publishers an incentive to invest more in the physical product and maybe also prevent the industry from consolidating too much power with too few retailers."



Bowker Survey: World Travelers Still Print-Bound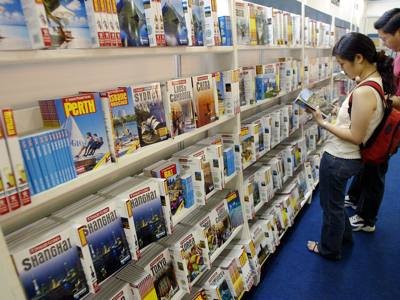 Buyers of travel guidebooks in the U.S. and U.K. still prefer print over digital editions, according to new research from Bowker, which also found that the use of social networking sites has not yet crossed over to travel planning, but is used primarily as a tool for sharing pictures and experiences, as well as staying in touch with friends.

Bowker's goal for the study, which examined information-gathering and social networking habits of recreational travelers in the two countries, was to enable travel publishers to plot rapid changes in consumer behavior sparked by new online resources.

"Travel publishing is at a crossroads," said Jo Henry, director of Bowker Market Research. "As consumers' use of the Internet and digital books grows, travel publishers have been investing in developing e-books, apps and websites. This research identifies the information sources travelers are turning to and how satisfied they are. In particular, we explored how digital forms of information compare to physical guide books."

Other highlights from the study:
Guidebook buyers' choice of foreign destinations and their pursuit of cultural activities as a major part of their vacation plans are key reasons behind the purchase of printed guidebooks.
Travel websites and advice from friends and family are important sources of information for all travelers, even guidebook buyers.
Americans also rely on free printed leaflets, while British travelers opt for online travel forums.
Travel apps are used to help plan holidays--more often in the U.K. than the U.S.--and tend to be from non-guidebook publishers.
American travelers are more likely than their British counterparts to say the websites and guidebooks they use are 'vital' or 'very useful' in travel planning.
In both countries, websites from non-guidebook publishers received a higher usefulness rating than the resources provided by traditional travel publishers.


Amazon's Mobile Expansion: 'Five or Six' Tablets?
Amazon has plans to "expand its mobile platform and broaden its offering of devices beyond e-readers and the Kindle Fire tablet," Reuters reported, noting that Staples president Demos Parneros said Amazon will "introduce up to five or six tablet SKUs, or stock-keeping units" in different sizes, including a 10-inch model. Rumors of a possible smartphone have also been circulating.

"You're seeing the Apple playbook recreated by everyone else who wants to play in the mobile device ecosystem. Amazon is the latest entrant," said Niccolo de Masi, chief executive of Glu Mobile, which develops mobile games for the Fire. "The Kindle Fire is off to a great start. We will be supporting all new devices that have promise. They are trying to build on the foundations they have."

Giordano Contestabile, an executive at PopCap (a unit of Electronic Arts), predicted that Amazon "will keep working on this path of providing mobile devices and tablet devices. We're all waiting."

Reuters noted that in early June, Brandon Watson, director of product management for Kindle Cross Platform, blogged about his first few months at Amazon and recalled what an Amazon senior v-p told him during the recruitment process: "He said, 'the goal of Kindle was to enable a system to allow someone to buy any book ever published, and have it delivered anywhere in the world in 60 seconds. It's time to think bigger.' "



Good Karma: Artists' Bookstore to Open Hamptons Branch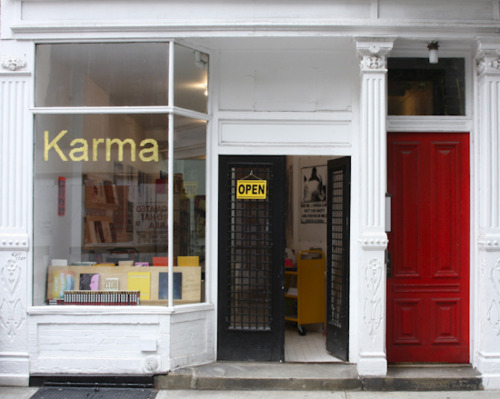 Karma, an "enterprising West Village [Manhattan] purveyor of artist books, exhibitions and the odd performance" that is run by Brendan Dugan, will open a second location later this summer at 249 Main Street in Amagansett, N.Y., GalleristNY reported.

Occupying the building's ground floor, the new shop--also called Karma--will combine gallery space with a bookstore offering new, vintage and rare books. Dugan hasn't decided whether the Amagansett space stay open through the winter. "I'm not sure yet," he said. "But we do have a fireplace."
Photo: http://cerealrecords.com


Obituary Notes: Margaret Mahy; E.V. Thompson
Margaret Mahy, "a prolific and much-loved children's author" who was one of New Zealand's most acclaimed literary figures, died yesterday, the Guardian reported, noting that she won many of the world's major children's prizes, including the prestigious Hans Christian Andersen medal. She was 76.

---

British author E.V. Thompson, whose 40 historical novels (many of them set in Cornwall) sold more than five million copies, died last week, BBC News reported. He was 81.


Notes
Image of the Day: MK Turns 15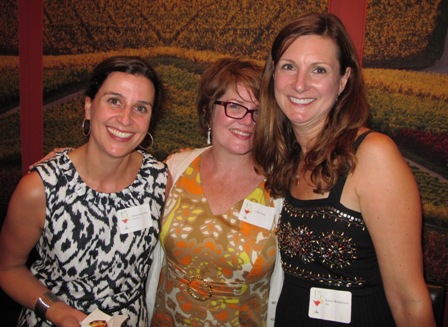 Last week at Zio in Manhattan, MK Creative/Media/Marketing celebrated its 15th anniversary. At the party were Printz Award-winning author Libba Bray (a former MK copywriter), with Little, Brown's Eileen Lawrence (l.) and MK partner Karin Henderson (r.).


Cool Idea of the Day: Brookline Celebrates Staff Works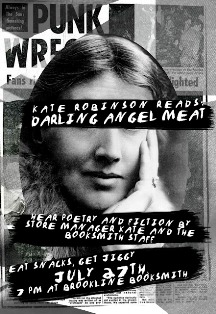 This coming Friday, July 27, Brookline Booksmith will hold an event featuring assistant manager Kate Robinson reading from her new book of poems, Darling Angel Meat (Shoe Music Press). In addition, other staff members will read from "works in print and in progress." One note: "Dancing not guaranteed."


Classes in Session for 'Rare Book School' Students
Despite the summer heat, classes are in session at the Rare Book School, a five-week seminar series held at the University of Virginia that "brings some 300 librarians, conservators, scholars, dealers, collectors and random book-mad civilians together for weeklong intensive courses in an atmosphere that combines the intensity of the seminar room, the nerdiness of a Star Trek convention and the camaraderie of a summer camp where people come back year after year," the New York Times reported.



Book Trailer of the Day: Preschool Gems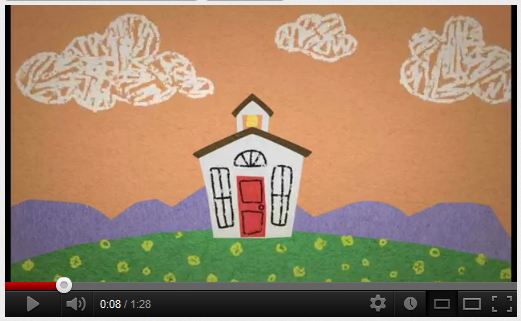 Preschool Gems: Love, Death, Magic, and Other Surprising Treasures from the Mouths of Babes by Leslie McCollom (Perigee).


Media and Movies
Media Heat: Joseph Stiglitz on the Daily Show
This morning on Imus in the Morning: Brad Thor, author of Black List (Emily Bestler Books/Atria, $27.99, 9781439192986).

---

Tomorrow on NPR's Diane Rehm Show: readers review Possession by A.S. Byatt (Vintage, $16, 9780679735908).

---

Tomorrow night on the Daily Show: Joseph Stiglitz, author of The Price of Inequality: How Today's Divided Society Endangers Our Future (Norton, $27.95, 9780393088694).

---

Tomorrow night on Conan: Doug Fine, author of Too High to Fail: Cannabis and the New Green Economic Revolution (Gotham, $28, 9781592407095).




Book Review
Review: The Age of Desire
The Age of Desire by Jennie Fields (Pamela Dorman/Viking, $27.95 hardcover, 9780670023684, August 6, 2012)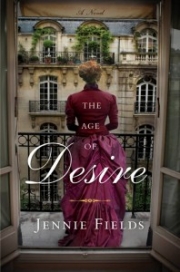 Jennie Fields (Crossing Brooklyn Ferry) has concocted an irresistible tale that transforms the upright, starched and intellectual Edith Wharton we think we know into a supine, disheveled and reveling erotic protagonist. Fields's access to Edith's journals and letters give The Age of Desire an authentic air; we see the creator of Lily Bart and Undine Spragg in a whole new way.
Edith Jones married Teddy Wharton, 12 years her senior, when she was just 23; it was a disastrous union. Intimate relations with the manic-depressive Teddy were largely nonexistent, and Edith comes to see her husband as a buffoon. Then she meets William Morton Fullerton.
Fullerton, an American journalist living and working in Paris, is, to her surprise, noticeably attracted to Edith. He's a known womanizer (and a not widely known bisexual)--handsome, utterly charming, Edith's intellectual equal. Edith, by contrast, has no experience and, though she was in her mid-40s, behaves like a teenage virgin when Morton was around. They play a push-me, pull-you game: Morton sulks when Edith teases; she writes passionate notes when he absents himself. Of course, the inevitable finally takes place and Fields gets it all right--the innocence of Edith matched by the experience of Morton as romance, tenderness and passionate heat flow from Fields's great writing.
As a backdrop to the love affair, we have Edith's writerly life and her ever more complicated relationship with her one-time governess, now secretary, Anna Bahlmann. From the age of 12, Edith looked to Anna for instruction and friendship and later, perhaps more than she cares to admit, for a gentle critique of her writing. But Anna is also very fond of Teddy and does not approve of Fullerton; she lets Edith know it and is sent away. Edith and Fullerton now have time to themselves and make the most of it.
Fields tells the story of lifelong devotion on Anna's part, a midlife awakening for Edith, the deterioration of Teddy's mental state and life in the Gilded Age among the very wealthy. She paints with a broad brush and occasionally allows herself an epigrammatic comment: "A woman in love is an ostentatious thing." Indeed. --Valerie Ryan
Shelf Talker: An intriguing novelistic look at the life and times of Edith Wharton, and her adulterous affair with a rascal.