Shelf Awareness for Monday, July 23, 2012

News
East Side Story to Specialize in Local Authors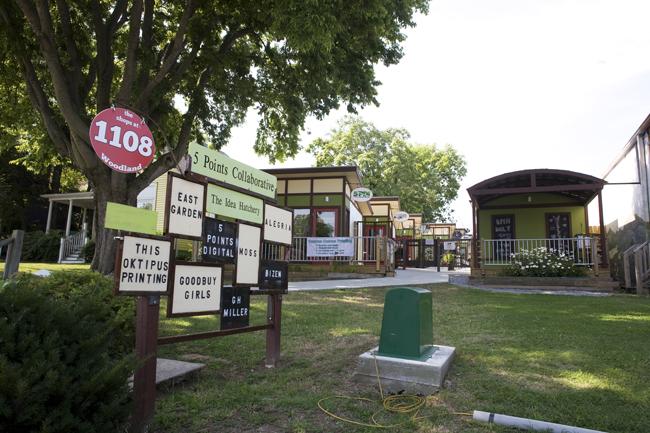 Specializing in traditionally published and self-published books by local writers, East Side Story is opening in the next few weeks in East Nashville, Tenn., the Tennessean reported. The store will be located in the Five Points Idea Hatchery.

Owner Chuck Beard told the paper: "We want to promote major publicly known author figures in town right beside other writers who may be just as talented but haven't had that spotlight on them."

Some 20% of inventory will consist of "jewelry and folk art made of recycled books, along with trinkets such as clothing designs from local businesses such as Words+Shirts." The store will also hold writing and bookmaking workshops.




Hollywood Group Forming E-Book House?

Hollywood moguls Barry Diller and Scott Rudin are teaming with Luke Janklow of Janklow & Nesbit, the literary agency, to establish "a highbrow literary e-book publishing concern," according to the Hollywood Reporter.
No one in the group has commented, but the Hollywood Reporter noted that in March "Rudin hired John Schoenfelder, the editor of genre imprint Mulholland Books and previously an editor at St. Martin's Press and Little Brown, to be the director of development for his production company."


Tor/Forge E-Books Now DRM-Free

A promise made in April by Tor/Forge, an imprint of Tom Doherty Associates, has now become reality. All e-books published by Tor, Forge, Orb, Starscape and Tor Teen are available DRM-free. Editions can be purchased from the same retailers that have sold Tor e-books in the past, but the company said it also expects to begin selling titles through retailers that offer only DRM-free books.

"It's clear to us that this is what our customers want," said senior editor Patrick Nielsen Hayden. "We see it in the success of SF publishers like Baen and Angry Robot that have preceded us in going DRM-free. To the best of our knowledge we're the first division of a Big Six publishing conglomerate to go down this road, but we doubt very much that we'll be the last."



Uncertainty Over Paterno Bio Coming Next Month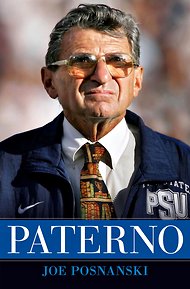 Paterno by Joe Posnanski, which will be published by Simon & Schuster August 21, is "perhaps one of the most unfortunately timed books of 2012," the New York Times observed in a long piece today.

After several years of a slowly growing scandal, in the last month, the legendary Penn State coach has been literally and figuratively knocked off a pedestal: the report issued by former FBI director Louis Freeh said that Paterno had failed to report child abuse by his longtime assistant coach Jerry Sandusky, who was convicted a month ago on multiple counts of abuse, and on Friday Penn State removed the statue of Paterno outside the school's football stadium. This week the NCAA is expected to levy huge penalties against the school's football program.

S&S publisher Jonathan Karp told the Times that the Freeh report has "made people angrier at Joe Paterno, and that has made it a more difficult environment to publish a biography about Joe Paterno." Karp called Posnanski "a truly gifted writer," adding, "People can pass all the judgment they want about Joe Paterno, but Joe Posnanski deserves a chance to be read."

Posnanski, a former writer for Sports Illustrated and the Kansas City Star, received cooperation from Paterno's family for the book and has been criticized for a column after Paterno's death in January seemingly minimizing the scandal in the arc of Paterno's career. But the book has been under strict embargo so the public doesn't know how he has dealt with the scandal.

The author tour has been trimmed and Simon & Schuster is limiting interviews. The publisher had made some changes already as the scandal unfolded: the book's original title, The Grand Experiment: The Life and Meaning of Joe Paterno, was shortened to Paterno, and the pub date was moved up from Father's Day 2013.




Notes
Image of the Day: Both Bidens at Browseabout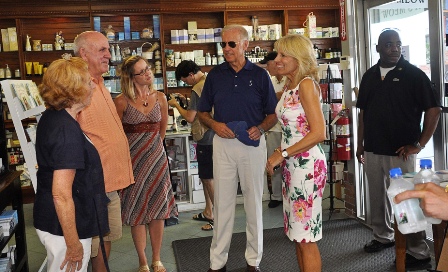 Browseabout Books, Rehoboth Beach, Del., recently hosted Jill Biden, author of Don't Forget, God Bless Our Troops (Simon & Schuster), an illustrated depiction of life in a military family. Browseabout manager Susan McAnelly said, "We were thrilled to have Jill Biden at our store! Even with less than a week's notice we attracted more than 400 customers and sold more than 300 books while dealing with the Secret Service and a surprise visit from Vice President Biden." Here, the Bidens greet Browseabout owners Steve and Barbara Crane and McAnelly.


Brown Dog Books, an Official 'Community Gem'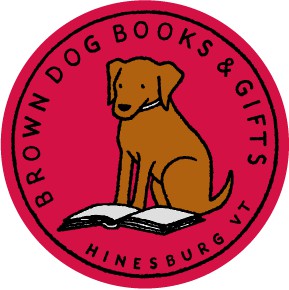 Congratulations to Natacha Liuzzi, owner of Brown Dog Books and Gifts, Hinesburg, Vt., whose store was named a "community gem" by the Vermont Retail Association, according to the Citizen. Liuzzi opened the store in 2008.

The award honored, the Citizen said, "the fine quality of the bookstore and Liuzzi's contributions to the Hinesburg community in offering store space to projects in addition to the sale of books and handcrafted gifts."

Among other things, "Liuzzi helped organize the Lincoln Hill Sign Dedication of the black settlers in Hinesburg. Currently she helps local food shelf volunteers by donating new books to the program for persons needing help with holiday purchases. She gives an annual gift of $1,000 to an organization in Hinesburg or beyond and also extends a discount for books purchased by schools and libraries. She mails book orders to customers and, on occasion, has even been known to make deliveries."




Monkey See, Monkey Do, Monkey Q&A
Buffalo News has a q&a with Kim Krug, who with her mother, Kathleen Skoog, opened Monkey See, Monkey Do children's bookstore in Clarence, N.Y., in 2009. Our favorite answer came to the question about what makes her store different: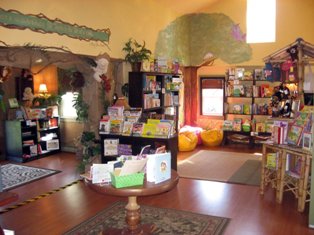 "I think the extra is that we truly bring our books to life through our creative classes and programs. So not only is it that we pick very selective literature for our shelves, for children through adults, but we then put together really creative programs so that children get enriched learning from it.

"They're not just reading a book and going on to the next. They're writing about that book, they're discussing that book, they're doing an activity based on that book. We feel we've really helped spark that excitement in reading and learning again. We do book-themed birthday parties here. They're really popular. We'll pick any theme--"Alice in Wonderland," "Fancy Nancy," pirates and mermaids--and we'll pick books around that theme. We'll do crafts and activities."




Indy Week Celebrates Four N.C. Triangle Indies
In the first of a series, the Independent Weekly, Durham, N.C., profiled four local stores in the Triangle: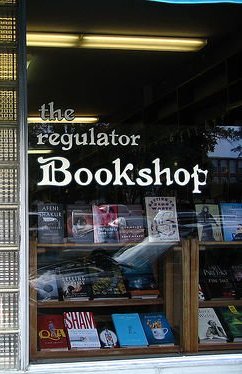 Regulator Bookshop, Durham, where co-owner Tom Campbell, noted that day-to-day bookselling has changed dramatically. "We do a lot of tending to the website, social media, processing online orders," he said. "That's easily half of what we do. We didn't do any of it 25 years ago." (Check out the great photo of Campbell and co-owner John Valentine.)

Quail Ridge Books & Music, Raleigh, whose owner, Nancy Olson, said that last year the store had its first sales increase since 2008, when sales were $3.4 million. "Olson credits her staff with keeping the inventory current and dynamic, such as Sarah Goddin, formerly of Wellington's Books in Cary, and Carol Moyer, who heads the children's inventory--an important part of the business."

McIntyre's Books, Pittsboro, which focuses on offering the best books and is located in the upscale mixed used community Fearrington Village, built by owner Keebe Fitch's parents.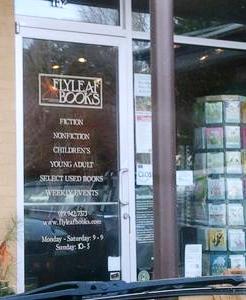 Flyleaf Books, Chapel Hill, founded three years ago by former McIntyre's staffers Jamie Fiocco, Land Arnold and Sarah Carr. The store is "flourishing" after being embraced by a well-read populace that had missed having a general indie bookstore in town. Flyleaf supports local musicians as well as writers.




Black Bookstores: A 'Sacred Space Is Disappearing'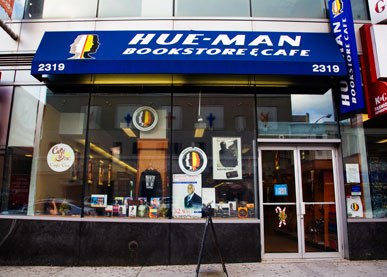 The upcoming closure of Hue-Man bookstore in New York City is only the latest example of a "sacred space [that] is disappearing from our communities with too little fanfare: the Black bookstore," wrote R. L'Heureux Lewis-McCoy in Ebony magazine, where he observed that Hue-Man "is just the latest in a line of Black bookstores in particular, and bookstores in general, that are disappearing from the urban landscape. As bookstores continue to go out of business--if we're not careful--a culture of literacy, interpersonal engagement and community building may disappear with them."

Noting that bookstores "provide a place to understand the realities we've faced and to plot the path we must tread," Lewis-McCoy wrote: "We need Black bookstores because we need more chances to see the diversity and depth of our people. Bookstores provide a place to understand the realities we've faced and to plot the path we must tread."

News of Hue-Man's closing reminded him "of strings of independent bookstores like Nkiru Books in Brooklyn, Liberation Bookstore in Harlem, and many others that have come and gone, and of stores like Marcus Books in Oakland, which struggles to remain open. Hue-Man, like others, is exploring different models for online vending and potential partnerships, but this is still a challenge in tepid financial times. Even as we explore these new models we'll need to make sure that the value of bookstores beyond the books remains for future generations. The hope for Black bookstores is dim, but the need for them is great."



Greenlight Dynasty in the Making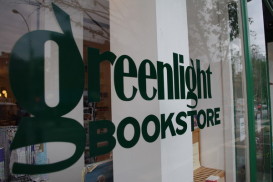 Congratulations to Greenlight Bookstore co-owner Rebecca Fitting, who gave birth on Thursday morning at 11:47 to Noah Spencer. Mom, son and dad, George Spencer, are reportedly doing well.
There must be something in the water at Greenlight: earlier this year, co-owner Jessica Stockton Bagnulo gave birth to a daughter (Shelf Awareness, January 11, 2012).


Book Trailer of the Day: The Impeachment of Abraham Lincoln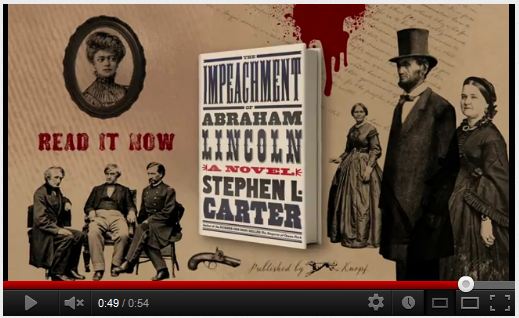 Stephen L. Carter's alternate history The Impeachment of Abraham Lincoln (Knopf).


Media and Movies
Media Heat: Neil Barofsky Everywhere
This morning on the Today Show: Squire Rushnell, author of Divine Alignment (Howard, $19.99, 9781451648560).

---

This morning on CBS's This Morning: Neil Barofsky, author of Bailout: An Inside Account of How Washington Abandoned Main Street While Rescuing Wall Street (Free Press, $26, 9781451684933). He will also appear today on NPR's Marketplace and NBC's Nightly News with Brian Williams and tomorrow on Fox & Friends, MSNBC's Morning Joe, NPR's the Takeaway, Current's Viewpoint with Eliot Spitzer, Fox's Your Word with Neil Cavuto and Fox's Willis Report.

---

Today on NPR's Diane Rehm Show: Martin Walker, author of The Crowded Grave: A Mystery of the French Countryside (Knopf, $24.95, 9780307700193).
---

Tomorrow morning on NPR's Morning Edition: Tana French, author of Broken Harbor (Viking, $27.95, 9780670023653).

---

Tomorrow on NPR's Fresh Air: David Crist, author of The Twilight War: The Secret History of America's Thirty-Year Conflict with Iran (Penguin, $36, 9781594203411).

---

Tomorrow night on the Colbert Report: James Fallows, author of China Airborne (Pantheon, $25.95, 9780375422119).




Books & Authors
Awards: World Fantasy Lifetime Achievement Winners
Alan Garner and George R.R. Martin have won the 2012 World Fantasy Lifetime Achievement Awards.

Garner was cited for "his work in children's fantasy and his retellings of traditional British folk tales. His work is firmly rooted in the landscape, history and folklore of his native county of Cheshire, North West England, being set in the region and making use of the native Cheshire dialect."

Martin, best known for the Song of Ice and Fire series, was cited for a range of works--but not the series!

The awards will be presented during the World Fantasy Convention November 1-4 in Toronto.




Book Brahmin: Carissa Phelps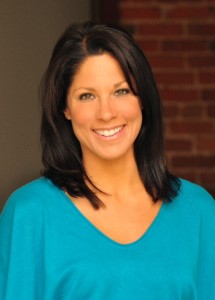 At age 12, after years of chaotic home life, Carissa Phelps was abandoned by her mother at juvenile hall in Fresno, Calif. A series of group homes and state facilities followed, along with time on the streets; finally, she was forced into prostitution by a brutal pimp. By 13 she'd given up. She was hopeless, facing prison or an early death, until a teacher and a counselor intervened. At 15, Carissa began to make plans for her future. By the time she'd turned 30, she had graduated from UCLA with a law degree and an MBA. She wrote Runaway Girl: Escaping Life on the Streets One Helping Hand at a Time (Viking, July 5, 2012) to give a voice to those who may not have an audience.
On your nightstand now:
The Holy Bible, along with The Holy Longing: The Search for a Christian Spirituality by Ronald Rolheiser, and Streams in the Desert by Mrs. Charles Cowman follows me around the house.
Favorite books when you were a child:
Are You My Mother by P.D. Eastman. It was the first book I read that had emotional depth. It wasn't like other stories. I could feel the innocence, the longing and the sincerity of the little bird's search. I also loved The Poky Little Puppy by Janette Lowrey, mostly for the illustrations by Gustaf Tenggren. Poky is still the cutest puppy ever drawn.
Your top five authors:
Anne Lamott, for her honesty. Isabelle Allende, for her ability to create connection between characters. Thich Nhat Hanh, for his straightforward spiritual practice, Apostle Paul for the same. And Chelsea Handler for allowing me to LMAO.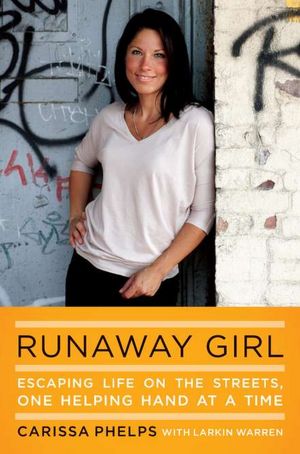 Book you've faked reading:
Black Beauty. I was about 10 years old and it was for an assignment. I would start reading at night and fall asleep after about three page turns. I finished about half of the book before having to skip around and rush through my one page report.
Book you're an evangelist for:
The Drama of the Gifted Child: The Search for the True Self by Alice Miller.
Book you've bought for the cover:
LIFE: Dream Destinations (2008); it's a magazine book and I bought it for all the pictures.
Book that changed your life:
The Little Prince by Antoine de Saint-Exupéry.
Favorite line from a book:
"Experience has taught us that we have only one enduring weapon in our struggle against mental illness: the emotional discovery and emotional acceptance of the truth in the individual and unique history of our childhood."
--Alice Miller, The Drama of the Gifted Child: The Search for the True Self
Book you most want to read again for the first time:
The Artist's Way by Julia Cameron. I've bought three copies of this book. Every time I read it and do the exercises I think: "Why haven't I tried this?" If it were my first read, then I would have a legitimate excuse.


Book Review
Review: Caveat Emptor
Caveat Emptor: The Secret Life of an American Art Forger by Ken Perenyi (Pegasus Books, $27.95 hardcover, 9781605983608, August 1, 2012)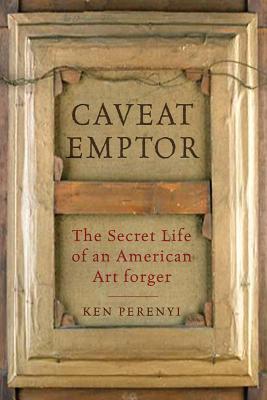 To read Ken Perenyi's account of his 30 years peddling art forgeries in the most prestigious auction houses of London and New York, one would think anybody could do it. Perenyi dropped out of his Hoboken, N.J., high school and took up with some bohemian young artists in the 1960s. When he gravitated to the galleries, lofts and art restoration shops of Manhattan, Perenyi found that he could live a footloose, job-free life by faking Old Master paintings, complete with distressed frames and markings, and selling them through Sotheby's, Christie's and the like. Caveat Emptor is a detailed confession of how he did it and how he got away with it for three decades before the FBI closed in--a confession he can make now that the criminal investigation of his activities has been sealed without any charges filed and the statute of limitations has expired.
Perenyi's book includes illustrations of his fakes and countless how-tos of his trade, including his most valuable discovery: a filtered mix of solvent and old varnish that, when covering a painting, could fool an authentication expert's ultraviolet scan. Focusing on mid-value, prolific 19th-century British and American artists whose works were frequently repetitive, he usually claimed to have inherited or "just found" the many copies he sold to auction houses. Because these artists were relatively low priced, his $1,000 and $2,000 forgeries stayed out of the limelight. Perenyi's work was so good he never had to produce a fake provenance, never had to create a paper trail of his decades of subterfuge.
Caveat Emptor provides a fascinating look into the world of antique paintings and the contemporary process of their vetting and selling. What it doesn't much explore are Perenyi's motivations. Did he just want to prove to the art world that a Hoboken kid raised on fixing old cars could fool them all? Or was he in it only for the money? The closest we come to uncovering his reasons is when he describes closing down his Florida shop before the feds can make their case: "Everything I owned was paid for, and I hadn't a nickel of debt," he writes. "I had around a million, all cash, and that didn't include my stock portfolio." Perhaps the answer indeed just falls back to the frequently true adage: follow the money. --Bruce Jacobs
Shelf Talker: Master forger Ken Perenyi reveals the tricks of his trade in this lively account of his 30 years of duping the art world.