Shelf Awareness for Friday, April 6, 2012

News
Google eBooks Dropping ABA, Powell's, Others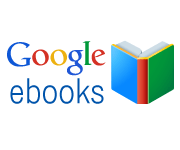 Effective next January, Google is ending its Google eBooks reseller program with the American Booksellers Association, Powell's Books, Alibris and 13 other parties internationally and aims to focus on selling e-books directly through its Google Play service.

Google, which launched Google eBooks in late 2010, said that the resellers program "has not gained the traction that we hoped it would." The future of Google's affiliate program is unclear.

In a letter to members, ABA CEO Oren Teicher said that although the association is disappointed, "we have every confidence that, long before Google's reseller program is discontinued, ABA will be able to offer IndieCommerce users a new alternative e-book product, or choice of products, that will not only replace Google eBooks as it currently works on IndieCommerce sites but that will be in many ways a better product."

He acknowledged that the nearly 400 indies selling e-books via Google have had "modest" sales. (Some estimate Google's share of the U.S. e-book market way below 1%.) But, he continued, "being able to offer e-books to your customers is an indispensable feature of any bookstore's web offerings, and this capacity has helped drive online traffic that has contributed to increased overall sales. Moreover, we've all learned a lot about selling e-books in the last year and a half, and we're looking forward to the opportunity to offer an improved product."

The ABA is offering a FAQ about the situation with Google.

Powell's has sold e-books for a decade but signed up for Google eBooks in 2010 "to solidify our place in the highly competitive e-book industry," president Emily Powell said. "We believed in good faith that we would be partners with Google far into the future, and we invested in that portion of our business accordingly."

Although Powell's offers e-books from other sources, including Ingram, the change "will leave a gap in the company's digital book offering at a critical time," Powell continued, but Powell's is exploring "opportunities to expand that business in response to the loss."




ABA Reps Talk Agency Model with Justice Department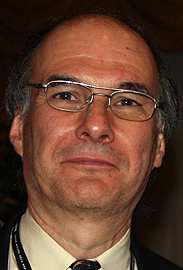 In related e-book news, several representatives of the American Booksellers Association met March 19 with staff at the Justice Department "to convey just how important the agency model is for the health of the book industry and a truly competitive marketplace," CEO Oren Teicher wrote to members. "We made very clear to DOJ that we believe the agency model has corrected a distortion in the market fostered by major online retailers, which sought to eliminate competition both on the publishing level and at the distribution level."
Besides Teicher, the group included ABA president Becky Anderson, ABA vice president Steve Bercu and ABA general counsel Deanne Ottaviano.
The Justice Department has reportedly threatened a lawsuit against Apple and five publishers for colluding in adopting the agency model, and negotiations for a settlement continue.


Greg Mortenson Settles with Montana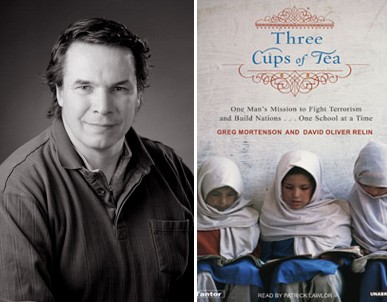 A Montana attorney general's investigation into Greg Mortenson, author of Three Cups of Tea and head of the Central Asia Institute, the Bozeman, Mont., charity that he created to build schools in Pakistan and Afghanistan, has found that Mortenson "failed to reimburse his organization for more than $1 million in travel and book-related expenses going back several years" and that Mortenson "had significant lapses in judgment resulting in money donated to CAI being spent on personal items such as charter flights for family vacations, clothing and internet downloads," CBS News reported.

Under the terms of a settlement with the attorney general, Mortenson is paying the Institute $1 million, has resigned as executive director and while he can be employed by the Institute, he may not have any position involving financial oversight. At the same time, current board members--allies of Mortenson--are stepping down within a year and will be replaced. The Institute has cooperated with the attorney general's investigation.

Last year 60 Minutes charged that Mortenson had fabricated parts of his story in Three Cups of Tea, spent many donations to the Institute on personal expenses and had the Institute buy copies of his book for distribution to others--while pocketing royalties on those purchases.
All parties, including 60 Minutes, agreed that the Institute's mission made it worth saving.


Strand Union Votes Down Contract Offer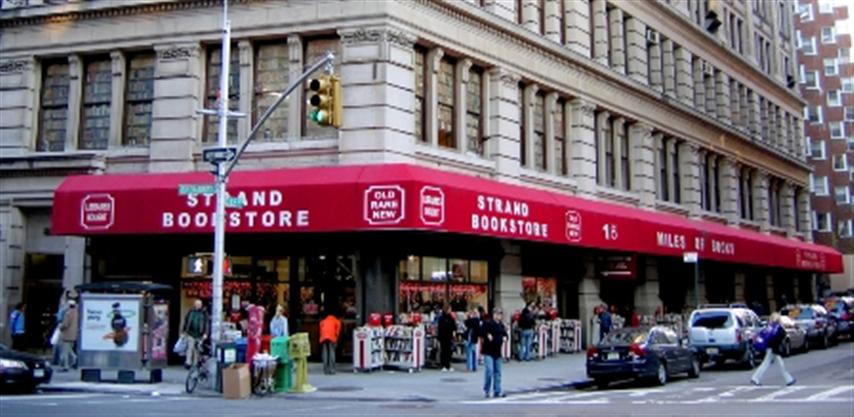 The approximately 140 unionized workers at the Strand Bookstore in New York City have voted down the store's latest contract offer, the New York Times reported. The new contract would have created a two-tier system of benefits--with smaller benefits for newer employees--as well as frozen pay for a year and required employees to pay more for the health plan, among other things.
Strand general manager Eddie Sutton said the contract was in response to sales that have fallen 5% since 2008. Negotiations resume next week.




City in Virginia Exploring Tax Package for B&N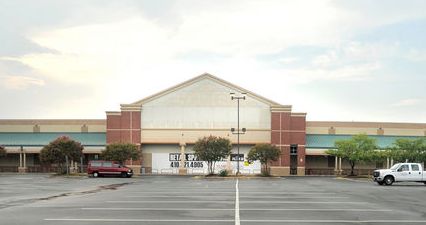 The Fredericksburg, Va., City Council will consider an incentive package for Barnes & Noble that could be worth up to $100,000 in tax rebates over the next decade, the Free Lance-Star reported.
Last week B&N finalized a 10-year lease on the 24,000-square-foot building in Central Park formerly occupied by Borders and is aiming for a November 1 opening. According to the Free Lance-Star, B&N plans a "roughly $1.9 million buildout that will result in one of the chain's modern concept stores featuring the Nook e-reader. It will be one of the company's first new stores in more than a year."

In a memo to council members recommending approval of the incentives package, city manager Beverly Cameron said annual sales at the store are projected to be $6.1 million, which would generate about $732,000 in new tax revenue for the city over 10 years. If B&N "hits performance benchmarks," it would get $100,000 of this tax revenue back.



eBooks Kindle en Español Opens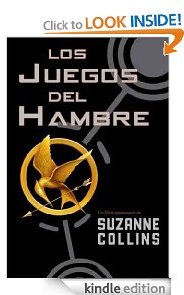 Amazon.com has opened eBooks Kindle en Español, a Spanish-language e-book store within Kindle. The store offers more than 30,000 titles, including more than 1,000 free classics and Kindle Singles in Spanish. Bestsellers include El Alquimista by Paulo Coelho, Cien años de soledad by Gabriel García Márquez and Los Juegos del Hambre by Suzanne Collins.


Harry Potter and the E-Book Sales Frenzy
During the first three days after their March 27 launch, Harry Potter e-books generated more than £1 million (US$1.6 million) in sales, the Guardian reported.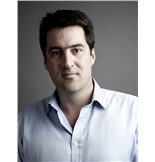 "We had budgeted for a much lower figure," Pottermore director Charlie Redmayne told Radio Litopia's The Naked Book show. "I had looked at the physical sales of the books, and tried to anticipate what proportion of sales would be digital, and that there was a certain amount of pent-up demand, but it surpassed anything we anticipated."

Although the Potter e-book sales momentum has "settled down," Redmayne said it "is still running at a much higher rate than I was anticipating, even for the launch. It is still surpassing anything I've ever seen for e-book sales. Everything that Harry Potter does surpasses expectations. We had planned for something that we just couldn't anticipate."



Notes
Image of the Day: Let Them Eat Cake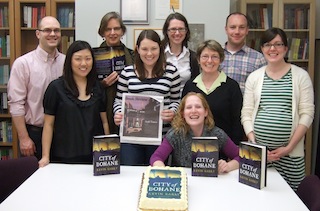 After the New York Times Book Review's front-page rave review of City of Bohane by Kevin Barry, Graywolf Press staff celebrated in its Minneapolis headquarters. About to eat cake, back row: (from l.) assistant editor Steve Woodward, publisher and director Fiona McCrae, associate publisher Katie Dublinski, administrative assistant Casey Peterson; front row: development assistant Stephanie Shockley, marketing and publicity associate Marisa Atkinson, development and managing director Kit Briem, publicity director Erin Kottke; seated: sales and business manager Leslie Koppenhaver; en route from North Carolina: new marketing director Michael Taeckens.
Photo: Michelle Wallin


Cool Idea of the Day: Newtonville Books' Counter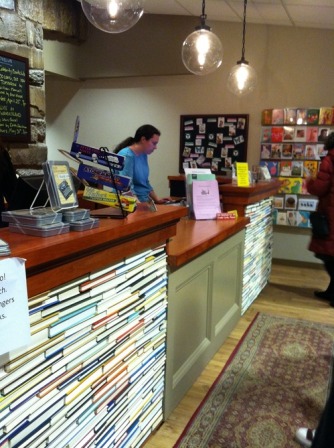 In Newtonville Books' new digs in Newton Centre, Mass., the main counter features shelves of used books stacked spine in (which are not for sale), as noted in a Boston Globe blog about the store's grand opening party last night. Also in the picture: bookseller Sarah Rettger!
photo: Delia Cabe


New Greek Forums: Bookstores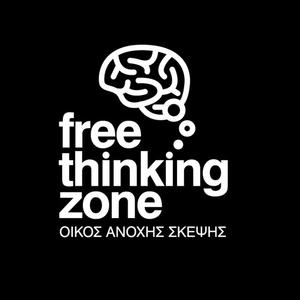 The Chicago Tribune offered a tribute to the many bookstores in Athens, Greece, which are proving to be "a weapon far more weighty and powerful" than rocks.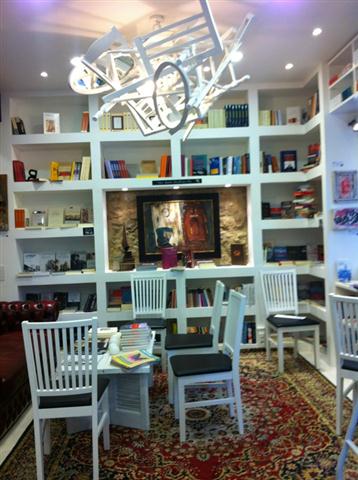 "People flock to [Areti Georgili's new bookstore, Free Thinking Zone] to talk of ideas, of developing new and constructive ways to cope with the economic crisis. They don't waste time shrieking epithets at the Germans or the Turks, or blaming the immigrants who flood the country almost unchecked. These are goads used by cynical men to incite the mob. Instead, at Free Thinking Zone, folks talk about challenging the corrupt bureaucracy and nepotism, to push for meritocracy. The discussions are quite animated, but not frivolous, because what's happening here--and what could happen in America--isn't frivolous."




Foster for City Council!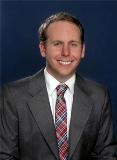 Another book person in politics: Jared Foster, former sales coordinator for Oxford University Press, is running for city council at large of Killeen, Texas.


Print Isn't Dead (Neither Is Irony)

Print "illuminates without battery," recites the poet with passionate urgency in a promotional video made for Ink Global, which produces printed in-flight magazines for 32 airlines.

"This lofty, urgent and not-ironic lyrical manifesto riffs for the salvation of an entire medium, in one of the few places connected tablets don't always function... the cloud," paidContent observed before noting that Ink Global "also produces digital-edition tablet magazines and even campaigns in the kinds of social media our linear-media lyricist-hero derides in the video."



Elly Weisenberg Kelly Joins JKSCommunications
Elly Weisenberg Kelly has joined JKSCommunications, the independent book publicity firm. She has worked at major publishers for 12 years, most recently as publicity manager at Grand Central.


Book Trailer of the Day: The Calypso Directive
The Calypso Directive by Brian Andrews (Arcade Publishing).


Media and Movies
Media Heat: On Easter Sunday, The Sign
This morning on CBS's This Morning: Joe Blair, author of By the Iowa Sea (Scribner, $24, 9781451636055).
---
Today on the View: Lara Spencer, author of I Brake for Yard Sales: and Flea Markets, Thrift Shops, Auctions, and the Occasional Dumpster (Stewart, Tabori & Chang, $24.95, 9781584799221).
---
Tomorrow on NPR's Weekend All Things Considered: Kate Stone Lombardi, author of The Mama's Boy Myth: Why Keeping Our Sons Close Makes Them Stronger (Avery, $26, 9781583334577).
Also on Weekend All Things Considered: Robin Gaby Fisher and Angelo J. Guglielmo Jr., authors of The Woman Who Wasn't There: The True Story of an Incredible Deception (Touchstone, $26, 9781451652086).
---
Sunday on CBS's Sunday Morning: Thomas de Wesselow, author of The Sign: The Shroud of Turin and the Secret of the Resurrection (Dutton, $28.95, 9780525953654).
---
Sunday on Meet the Press: South Carolina Governor Nikki Haley, author of Can't Is Not an Option: My American Story (Sentinel, $27.95, 9781595230850).


Movie Trailer: Savages
Universal released its first trailer for Oliver Stone's Savages, which is adapted from the novel by Don Winslow and stars Taylor Kitsch, Blake Lively, Aaron Johnson, John Travolta, Uma Thurman, Benecio Del Toro, Salma Hayek, Emile Hirsch and Demian Bichir. Deadline.com reported that "Universal was impressed enough to move the film from fall into the July 6 slot."



Books & Authors
Awards: Indies Choice; E.B. White; Jackson Poetry; Walter Scott
Winners of the 2012 Indies Choice Book Awards, honoring books members of the American Booksellers Association most enjoyed selling, are:

Adult fiction: The Marriage Plot by Jeffrey Eugenides (Farrar, Straus & Giroux)
Adult nonfiction: Blood, Bones & Butter: The Inadvertent Education of a Reluctant Chef by Gabrielle Hamilton (Random House)
Adult Debut: The Tiger's Wife by Téa Obreht (Random House)
Young Adult: Between Shades of Gray by Ruta Sepetys (Philomel)

The winners of the E.B. White Read-Aloud Awards were:
Middle Reader (a tie between works by a brother and sister!):
The Apothecary by Maile Meloy, illustrated by Ian Schoenherr (Putnam)
Wildwood by Colin Meloy, illustrated by Carson Ellis (Balzer + Bray)
Picture Book: I Want My Hat Back by Jon Klassen (Candlewick Press)

Also new bookseller Ann Patchett won Most Engaging Author.

For a full list of winners, including honor recipients, click here. All authors will be honored at the Celebration of Bookselling Author Awards Luncheon at BookExpo America.
---
Henri Cole has won the $50,000 Jackson Poetry Prize, sponsored by Poets & Writers and honoring "an American poet of exceptional talent who deserves wider recognition" and "designed to provide what all poets need: time and the encouragement to write."
Cole has published eight collections of poetry, including Touch (Farrar, Straus & Giroux), and Middle Earth (FSG), which was a finalist for the Pulitzer Prize in Poetry. Cole has won the Kingsley Tufts Award, the Rome Prize, the Berlin Prize, a Guggenheim Fellowship and the Lenore Marshall Award. He teaches at Ohio State University and is poetry editor of the New Republic.
---
Finalists for the £25,000 (US$39,726) Walter Scott prize for historical fiction are:

On Canaan's Side by Sebastian Barry
The Sisters Brothers by Patrick de Witt
Half Blood Blues by Esi Edugyan
The Stranger's Child by Alan Hollinghurst
Pure by Andrew Miller
The Quality of Mercy by Barry Unsworth

The winner will be announced June 16.



Shelf Sample: Shoulda Been Jimi Savannah
[Editors' note: in honor of National Poetry Month, we offer here the first of several short excerpts from new poetry titles.]
Shoulda Been Jimi Savannah: Poems by Patricia Smith (Coffee House Press, $16 trade paper, 9781566892995, March 27, 2012)
Hip-Hop Ghazal
Gotta love us brown girls, munching on fat, swinging blue hips,
decked out in shells and splashes, Lawdie, bringing them woo hips.
As the jukebox teases, watch my sistas throat the heartbreak,
inhaling bass line, cracking backbone and singing thru hips.
Like something boneless, we glide silent, seeping 'tween floorboards,
wrapping around the hims, and ooh wee, clinging like glue hips.
Engines, grinding, rotating, smokin', gotta pull back some.
Natural minds are lost at the mere sight of swinging true hips.
Gotta love us girls, just struttin' down Chicago streets
killing the menfolk with a dose of that stinging view. Hips.
Crying 'bout getting old--Patricia, you need to get up off
what God gave you. Say a prayer and start slinging. Cue hips.


Book Brahmin: Nancy Goldstone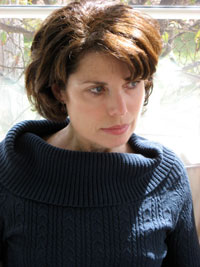 Nancy Goldstone loves medieval history and old books and is the author, most recently, of The Maid and the Queen: The Secret History of Joan of Arc (Viking, March 29, 2012). She has written both fiction and nonfiction and at one point co-authored several books with her husband until she and Larry gave up writing together in order to save what was left of the dishes.
On your nightstand now:
Behind the Beautiful Forevers by Katherine Boo, which I picked up out of curiosity at my local Barnes & Noble, read the first two pages of and immediately purchased, and North and South by Elizabeth Gaskell, which I bought during an extended layover at the airport because it was blurbed by Charles Dickens.
Favorite book when you were a child:
That's so hard! How about I give you my top three: A Wrinkle in Time by Madeleine L'Engle, A Little Princess by Frances Hodgson Burnett and Eight Cousins by Louisa May Alcott.
Your top five authors:
Honoré de Balzac, Charles Dickens, Rumer Godden, Elizabeth Bowen, Anthony Trollope and Edith Wharton, although not necessarily in that order. That's six, but I couldn't bear to leave anyone out.
Book you've faked reading:
The Da Vinci Code by Dan Brown. It saves having people tell me how much history I will learn from it.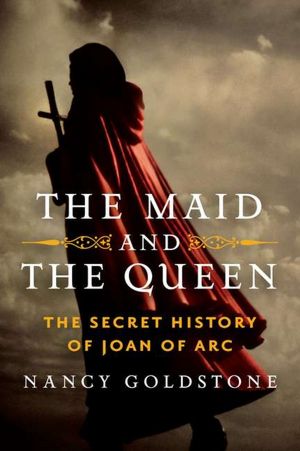 Book you're an evangelist for:
The Greengage Summer by Rumer Godden. I've even given this one out to teenagers and they've loved it. Rumer Godden definitely needs to be rediscovered.
Book you've bought for the cover:
Treasures from Italy's Great Libraries. It was expensive, but it had an irresistibly beautiful image from an illuminated manuscript on the cover.
Book that changed your life:
War and Peace by Leo Tolstoy. I read it in high school and loved it, and when I got married, I wanted Larry to read it so I decided to get it for him as a birthday present. But the local bookstore had it only in paperback, and I didn't think that looked nice enough for a gift. Eventually, in order to find a hardcover, I wound up at a used bookstore. It was the first time in my life I had ever been in a used bookstore, and it was a revelation. So many authors and titles I had never heard of! I bought a lovely copy of War and Peace for $10, and Larry and I have spent the rest of our married life together haunting used and antiquarian bookshops.
Favorite line from a book:
"No Roman ever was able to say: 'I dined last night with the Borgias.' " Quip from Max Beerbohm found in Max: A Biography by David Cecil.
Book you most want to read again for the first time:
Bleak House by Charles Dickens. The first time I read it I stayed up all night reading the scene where Bucket and Esther Summerson chase after Lady Dedlock. I can still remember the emotion I felt not knowing what was going to happen. I'd love to relive that experience.


Book Review
Review: Absolution
Absolution by Patrick Flanery (Riverhead, $26.95 hardcover, 9781594488177, April 12, 2012)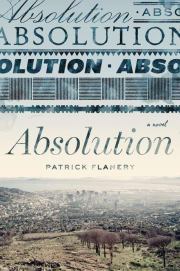 Patrick Flanery's first novel, Absolution, asks a modest familiarity with South Africa's history of racial, ethnic and political strife if we are to appreciate the nuances of paranoia and deception that drive the novel's characters' search for understanding and, ultimately, for redemption. In exchange, this ambitious, multilayered novel rewards the reader with insights into memory and the tricks its plays to carry us over the hurdles of our past mistakes, as Flanery's introspective characters tell forceful stories of family secrets and political intrigue.
Clare Wald is an aging, successful writer finishing a new memoir disguised as a novel ("the irony of the imagined and the real grating against each other"), through which she explores the fate of her politically active daughter who disappeared at the height of the overthrow of apartheid. She has agreed to allow Sam Leroux, an aspiring young author recently returned to Johannesburg from New York, to write her official biography. This setup is clearly reminiscent of the bitter dispute between Nadine Gordimer and her once "authorized," then "de-authorized," biographer, Roland Suresh Roberts; indeed, their dispute showed the same political complexity portrayed so well in Absolution); but in Flanery's narrative, the bond between Clare and Sam strengthens as the biography unfolds, rather than unraveling in rancorous accusations--revealing a mosaic of desperate confession in search of absolution couched in a language of ambiguity and circumspection.
Flanery's themes have a universal component as well: South Africa is a country of settlers, including the Bantu and Zulu from the north, the Dutch and British from the Cape, and Indians and Pakistanis from the east; the resulting ethnic and racial frictions led to years of war and violence. A similar scene plays out from Latin America to North Africa to the Middle East in nations where intellectuals, autocrats and ordinary citizens of various religions and colors are caught up in political movements and random violence. In the course of unraveling the personal histories of Clare and Sam, Absolution forces us to confront questions of our own willingness to resist injustice--or, instead, to hide in fear behind elaborate personal security systems and heavy-handed policing, or even, as in Clare's case, to hide our opinions in fiction and veiled autobiography--a place where "the record of memory, even a flawed memory, has its own kind of truth." --Bruce Jacobs
Shelf Talker: Patrick Flanery's nuanced, multilayered narrative unravels the mysterious pasts of two South African writers embroiled in their country's political conflict.


Deeper Understanding
Robert Gray: 'Gateway Drug' for Poetry Readers Unveiled
Those of you who read this column regularly know that I'm not just a fair weather, April-is-the-coolest-month sort of poetry reader. I try to acknowledge the existence of the form at other times of the year--June, for example, or August or even January.

In Tuesday's edition of Shelf Awareness for Readers, I tested my poetry reading street cred by confessing that Rod McKuen had been my "gateway drug" to 40-plus years as a reader of poems. The last thing I expected was that I would be back days later to share some of the "confessions" of McKuenism I received from other hardened book trade professionals. And yet, here we are.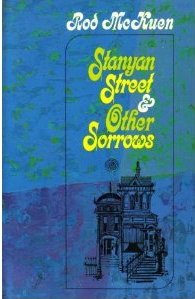 "I don't really remember why I picked up Stanyan Street & Other Sorrows--maybe I had heard him sing--but I was completely captivated," recalled my colleague Marilyn Dahl, book review editor at Shelf Awareness. "The poetry spoke to me viscerally, especially at a time in my life when everything was drama and angst and joy and sorrow--you know, a time when no one understands you except a poet. And now, later in life, these lines still ring true: 'and things that might have been/ if I'd had wiser eyes.' So the first time I went to San Francisco, I walked to Stanyan Street on a pilgrimage. Even now, when I am in SF on the way to my sister-in-law's and cross Stanyan Street, I feel the magic of McKuen's poetry and connection. I want to stop and walk that street again."

Stanyan Street also made a literal appearance recently in the life of Water Street Press's Lynn Vannucci, who called McKuen "my gateway drug, too. I had his albums as well and loved his scratchy voice. And, as it happens, my sister-in-law and I were in San Francisco on Friday, driving on Stanyan Street, and spoke about the street and other sorrows (though she has no memory of the book--she is just that much too young)."

"What a joy to see him even mentioned in anything literary!" noted Kathy Schultenover, who now works for Ann Patchett's Parnassus Books after spending 17 years at Nashville's Davis Kidd store. "He was college days to me and thousands of others. His poetry set to Glen Yarborough's music set the background to many a party and tryst. I wouldn't have dared to mention him in my English-major classes or graduate seminar in poetry, but in the dorms, sorority or frat houses, he was king."

Jessica Shoffel, a publicist for Penguin Young Readers Group, "first fell in love with poetry through Rod McKuen. When I was a teenager, I found dusty copies of his love poems in the forgotten annexes of my parents' bookshelves. Given to each other during their courtship. I still hold them dear and credit Mr. McKuen for opening me up to loving poetry, despite the many arguments I've heard against his credibility."

Often mentioned was McKuen's career-long flogging by critics and academics. Writer Emilie Staat said the McKuen piece "made me laugh and I can commiserate--as a lifelong reader of Dean Koontz with an MFA in fiction. My mother told me about loving Rod McKuen and a few years ago, I was able to swoop up almost every book he's ever written at the Friends of the LSU Library sales in Baton Rouge. I think I overwhelmed her."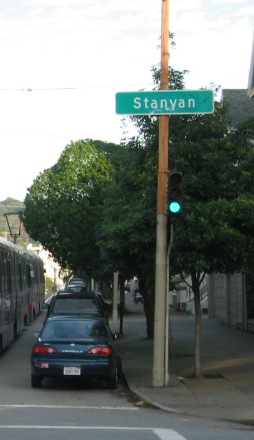 Cheryl Krocker McKeon of Rakestraw Books, Danville, Calif., observed: "Your essay today resonated, as I recall my Ohio State education prof, the quarter I was due to graduate, disagreeing with my interpretation of a poem and saying the fateful words, 'I feel sorry for any student in your class.' I eventually overcame her criticism, but continued to enjoy poetry, including Rod McKuen."

Not all academics have boarded the McKuen-bashing bandwagon. Cynthia Drake, who teaches in the University of Colorado at Boulder's English and Women's Studies departments, admitted that McKuen "was probably my poetry gateway drug as well. He was the only poet that my parents bought or read. They had one shelf lined with those little books with their distinctive lettering. I believe they must have had an LP of McKuen reading his work because all these decades later, I have his voice in my head, so solemn, invoking a stroll by the ocean, a picnic with Chablis. McKuen may not have been a 'great' poet, but there was a sincerity and a decency in his poems."

Her words echo across four decades. In a 1971 New York Times article, Richard Liebermann, then head of sales at Random House, said, "Rod's got a sensitivity and a feel for writing what people want to read." And RH president Robert Bernstein added: "Each year the figures go up enormously. There seems to be no end to it and we have every expectation that it will go on for a long time." And so it has.--Robert Gray, contributing editor (column archives available at Fresh Eyes Now)