Shelf Awareness for Tuesday, July 3, 2012

Editors' Note
Happy Fourth of July!

Because of Independence Day tomorrow, this is our last issue until Thursday, July 5. Enjoy the holiday!


News
New Owners at Concord Bookshop: Dawn and Jon Rennert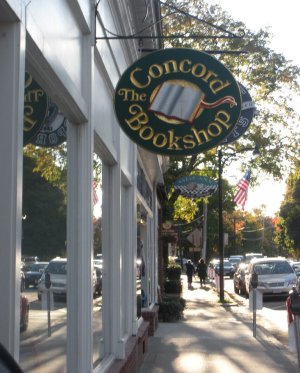 The Concord Bookshop, Concord, Mass., has new majority shareholders: Dawn and Jon Rennert. The store was founded in 1940 and has been owned by three families, led for a long time by Morgan "Kim" Smith, who died last year. Only one of the families is still a shareholder.


Dawn Rennert, who has been the store's community relations coordinator for the past two years, said, "As active and local owners, our goals are aligned with both outgoing shareholders and the remaining partners. We'll strive to maintain the bookshop's position as an important cultural resource for both residents and visitors to this quintessential New England town." Their goal, she continued, is "to recognize and adapt to a changing market while remaining true to the tenets that have made Concord Bookshop a success."

Rennert praised "the dedication and enthusiasm" of the staff, and called manager John Netzer "a great asset." She added that "no immediate changes are in the works. We're in the observing/learning/analyzing stages."




Word Up Loses Lease, Hopes to Pop Up Again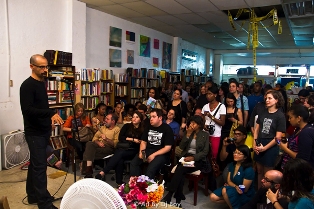 Word Up, the pop-up bookstore that opened a year ago June in northern Manhattan, is losing its space, Manhattan Times reported. The ownership of the building in which the store is located changed hands this year, and the new landlord gave Word Up 30 days notice to move out, which was allowed under its month-by-month agreement with the previous owner.

Originally the store was to be open only for a month, but because of an enthusiastic reaction from the neighborhood, it stayed open and was hoping to remain for the long term in its location.

Organizers, including manager Veronica Liu, are considering, among other things, "a bookmobile, finding event space in local restaurants, bars or churches," the paper said. "More than anything, they want to stay in [Washington] Heights."

The paper added, "Since its inception, Word Up has evolved into than just a bookstore. It's a meeting place, art gallery, theatre space, concert hall and language salon. Browsing customers say it's a good way to meet neighbors and find out information about the neighborhood."




Vroman's Fine Writing, Gifts & Stationery Returning Home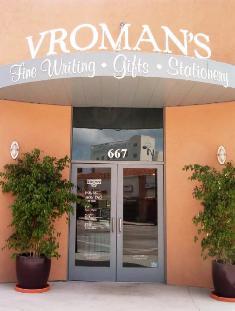 Vroman's Fine Writing, Gifts & Stationery store, which has been in its own space in Pasadena, Calif., for nine years, is moving back into the main Vroman's Bookstore location when the store's lease expires. The new pen and stationery department is scheduled to open August 1. Store manager Corie Hiroto commented: "It's like taking a long exciting trip and being glad to come back home."

Founded in 1894, Vroman's has always emphasized stationery, pens and gifts in addition to books. (Its first window signage mentioned "Books, Stationery & Watch Repair." Watch repair is no longer offered.)
Vroman's CEO Joel Sheldon said, "Nothing ends in business, it is a constant challenge to find the goods and services that satisfy our customers. Vroman's has certainly changed and evolved over its history, and it will continue to evolve in the future, however, we will keep our commitment to the two constants that have never changed from Vroman's signage: Books and Stationery."

Vroman's is adding more pens, continuing both printing services and offering a range of wedding items. "Brides can now come and place their wedding invitations in the exact same place that their mothers and grandmothers placed their wedding invitations," Hiroto said. "Customers can come back to the place where their parents came to buy their graduation Cross pen set, to buy their son or daughter a Cross pen set for their graduation."




Linn Becoming Director of Chicago Distribution Center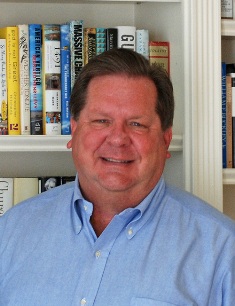 Effective July 16, Donald L. Linn, Jr., is becoming director of the Chicago Distribution Center, the University of Chicago Press's division that distributes more than 100 publishers from around the world.
Linn most recently was head of Firebrand Associates, the management consulting organization founded by Firebrand Technologies last year. Earlier he was book group publisher at the Taunton Press and owner and CEO of Consortium Book Sales and Distribution.
"The CDC has an incredibly strong tradition of service and a well-established platform and suite of services that will benefit our clients during the fundamental transition the book industry is undergoing," Linn said. "I'm very much looking forward to working with the excellent team there and with the extraordinary group of clients as we address the enormous opportunities and challenges we all face going forward."


Chelsea Green Publishing Now Employee-Owned

Chelsea Green Publishing has become an employee-owned company, with close to 80% of its stock to be held by staff, the Vermont firm announced this week. The transaction, completed June 29, allows a minority portion of Chelsea Green's privately held stock to be held by Ian and Margo Baldwin, who founded the press in 1984.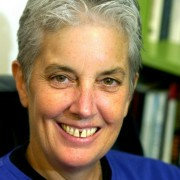 "Selling to our employees was the only way we could ensure the company could remain independent and stay in Vermont," said Margo Baldwin, who continues as president and publisher. "The only one real way to repay investors, traditionally, is to sell. Our investors have been very patient over the years and this offered a way in which they could be repaid and allow Chelsea Green to continue its important role in the marketplace as an independent publisher.... Ian and I are thrilled that the company has taken this important step and look forward to working with our employees to advance the mission and to create an even more successful and profitable company in the years to come."



Children's Bookshops in the U.K. 'Holding Their Own'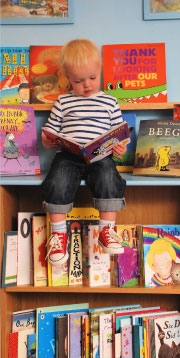 No children's bookshops closed in the U.K. during 2011, and children's book purchases rose slightly by both volume and value, according to the Booksellers Association, which also noted that 73 general interest indie bookstores went out of business last year, with 36 new bookshops opening in the second half of 2011, BBC News reported.

"Though it was gratifying to see an increase in openings in the latter part of last year, and children's bookshops really holding their own, the competition from the Internet and the arrival of e-books are putting pressures on high street and campus bookshops," said BA CEO Tim Godfray

The sales increase for children's books "was driven by the purchase of physical nonfiction titles... While printed book sales are at their lowest level for nine years, children's books have so far failed to make the move to digital," BBC News wrote.

"I am slightly surprised, but the last three months have been very good. There are signs that people are spending more money on books for their children," said Jeff Doak, owner of Mr & Mrs Doak's Bumper Bookshop for Boys and Girls. "I think we're two years into a recession and now people are aware of how much they've got to spend. A book is the same price as two cups of coffee."



Notes
'The Read': S&S Staff Picks Carry the One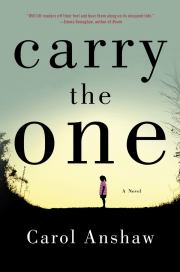 Carry the One by Carol Anshaw won "The Read," a company-wide contest held recently by Simon & Schuster employees to select their favorite trade paperback fiction title from the 2012 list. Seven books were originally nominated, representing each of S&S's adult paperback imprints, and staff voting ran from April 26 until June 15. The winner, to be published this fall by S&S, will receive additional marketing support and a book donation to the author's favorite charity or library.

In a letter to staff, S&S president and CEO Carolyn K. Reidy called The Read "seven weeks of spirited competition and great reading.... And of course, the staff at S&S can now claim intra-imprint bragging rights for having been selected as the favorite title among hundreds of employees who participated in the contest."



'We Band of Bookselling Brothers'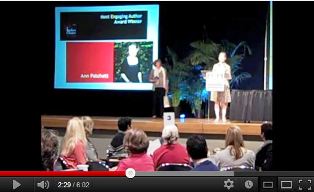 In honor of Independence Day tomorrow, we offer a video of author-bookseller Ann Patchett at the ABA's Celebration of Bookselling last month, accepting the most engaging author award and reciting the St. Crispin's Day Speech delivered by Henry V before the Battle of Agincourt in Shakespeare's Henry V.
The video is part of the new Why Indies Matter series from the ABA.


Pennie Picks The Flight of Gemma Hardy
Pennie Clark Ianniciello, Costco's book buyer, has chosen The Flight of Gemma Hardy by Margot Livesey (Harper Perennial, $15.99, 9780062064233) as her pick of the month for July. In Costco Connection, which goes to many of the warehouse club's members, she wrote: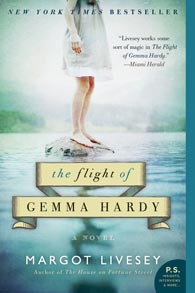 "I occasionally refer to some books as "fast-food" reads. While not full of sustenance, they're thoroughly enjoyable. And then there are those books that leave you 100 percent satisfied and richer for having read them. Margot Livesey is an author who always writes the latter kind of book. Her latest, The Flight of Gemma Hardy, is no exception.

"After the death of her father, Gemma is sent from her native Iceland to live with relatives in Scotland. When her uncle passes away, she escapes her resentful aunt by earning a scholarship to a private school. The school later goes out of business, and Gemma takes an au pair position on the Orkney Islands. Even before she meets Mr. Sinclair--the father of her young charge--she finds herself drawn to the wordly businessman.

"I hope readers will see this story as more than a modern retelling of Jane Eyre. It's a fulfilling novel that stands on its own."


City Lights Among 'Most Creative Spaces' in S.F. History
"We routinely set foot on the hallowed grounds of storied cultural landmarks--unprecedented venues at their inception that remain progressive icons today," 7x7.com noted to introduce its new series: "The Most Creative Spaces in San Francisco History."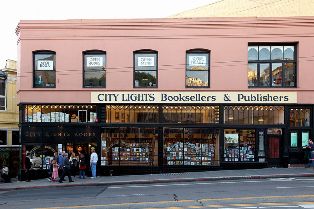 Up first was City Lights Bookstore, which opened in 1953. Lawrence Ferlinghetti--co-founder, publisher and poet--recalled: "As soon as we got the doors open--we started off with one little room and slowly expanded--the store attracted people because there was such a void in that space. This was a brand-new scene....

"In the late 1990s, we restored the City Lights building because of a required retrofit, but the inside remains mostly the same. You'll still see locals reading in the basement or up in the poetry room. We have so many events there, but the tourists don't generally know about them--they're just passing through. We also get a lot of professors and students from all over the country and an enormous amount of foreign visitors. Today, there's not a literary revolution as there was when City Lights opened. Today, we have the electronic revolution, which is wiping out so many bookstores. We're benefiting from being among the few that have survived. We could soon be the last man standing."



'Awesome Art' of Bookstore Section Signage
The in-store section signs designer Patrik Svensson created for Jashanmal, a chain of bookstores in the United Arab Emirates, are "awesome," the Huffington Post noted, adding that the art "is surprising and beautifully detailed (the man climbing the ladder of reference books for the 'reference section,' the hero inside the dragon's eye in the 'fantasy & sci-fi,' the carrot in the whisk for 'cooking')."



Book Trailer of the Day: The Last Policeman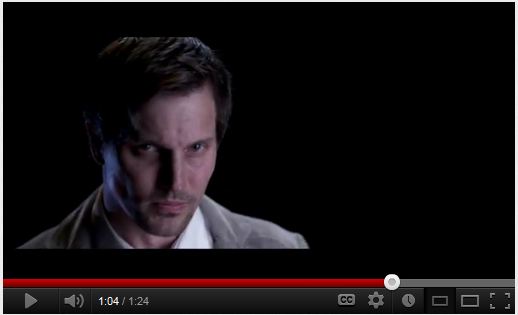 The Last Policeman, a police procedural set on the brink of an apocalypse, by Ben H. Winters (Quirk Press).


Media and Movies
Media Heat: Luanne Rice Talks About Her Book
Tomorrow on Connie Martinson Talks Books: Luanne Rice, author of Little Night: A Novel (Pamela Dorman Books, $26.95, 9780670023561).

---

Tomorrow on a repeat of NPR's Diane Rehm Show: Shawn Colvin, author of Diamond in the Rough: A Memoir (Morrow, $25, 9780061759598).

Also on Diane Rehm: Joan Houston Hall, editor of The Dictionary of American Regional English (Belknap Press of Harvard University Press, $85, 9780674047358).

---

Tomorrow on Tavis Smiley: Colin Powell, author of It Worked for Me (Harper, $27.99, 9780062135124).

---

On Thursday on Democracy Now!: Glenn Greenwald, author of With Liberty and Justice for Some: How the Law Is Used to Destroy Equality and Protect the Powerful (Picador, $16, 9781250013835).

---

On Thursday on NPR's Diane Rehm Show: Marie Tillman, author of The Letter: My Journey Through Love, Loss, and Life (Grand Central, $23.99, 9780446571456).




TV: Reckless
The Sundance Channel and Endor Productions will bring an adaptation of William Boyd's novel
Reckless
to BBC One later this year as a three-hour drama, Deadline,.com reported. The cast includes Hayley Atwell, Rufus Sewell, Michelle Dockery, Michael Gambon and Charlotte Rampling. Boyd wrote the screenplay, which is being directed by Edward Hall. Shooting begins this summer in South Africa and the U.K.


Books & Authors
IndieBound: Other Indie Favorites
From last week's Indie bestseller lists, available at IndieBound.org, here are the recommended titles, which are also Indie Next Great Reads:

Hardcover
The Watch: A Novel by Joydeep Roy-Bhattacharya (Hogarth, $25, 9780307955890). "From the very exciting launch of Hogarth in the United States comes a raw and poignant tale of the war in Afghanistan. Inevitable repercussions for the soldiers and citizens of the country play out viscerally in a novel that takes its cues from the Antigone myth. There is much to learn and then to think about here." --Dana Bringham, Brookline Booksmith, Brookline, Mass.

Seating Arrangements: A Novel by Maggie Shipstead (Knopf, $25.95,9780307599469). "This is the kind of character-driven, thoroughly enjoyable read I love! It easily compares to the family drama in J. Courtney Sullivan's Maine and the humor in Richard Russo's That Old Cape Magic. Just add lots of gin and tonics, men in pants with whales on them, and characters with names like Biddy, Fee, and Oatsie, and you've got the irresistible Seating Arrangements!" --Claire Benedict, Bear Pond Books of Montpelier, Montpelier, Vt.

Paperback
Once Upon a River: A Novel by Bonnie Jo Campbell (Norton, $15.95, 9780393341775). "Margo Crane is a 20th century Huck Finn, and the tale of her odyssey on the Stark River is a passage into adulthood that is as distinct and memorable as any in recent years. With writing as elemental and powerful as the natural world that Margo encounters on her journey, Campbell asserts her position as one of the major talents in American fiction." --Bill Cusumano, Nicola's Books, Ann Arbor, Mich.

For Teen Readers
Shadow and Bone by Leigh Bardugo (Holt, $16.99, 9780805094596). "This debut fantasy riffs on Russian history and folklore. The orphan, Alina, doesn't know that she controls powers beyond her mapmaker trade and is thrust into royalty and the Darkling's inner circle, the magical, elite Grishas. With vivid characters, exciting and twisty plots, monsters, romance, and a fully developed otherworld, this is a high fantasy thriller of the first order. I look forward to more from this talented author!" --Maureen Palacios, Once Upon a Time, Montrose, Calif.

[Many thanks to IndieBound and the ABA!]




Book Review
Review: Chapman's Odyssey
Chapman's Odyssey by Paul Bailey (Bloomsbury, $16 paperback, 9781608198214, July 17, 2012)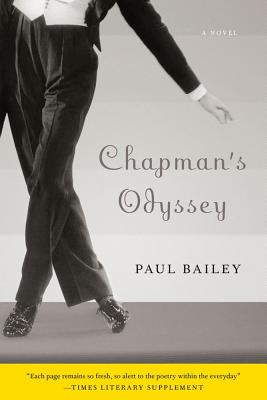 Chapman's Odyssey, by twice Booker-shortlisted Paul Bailey, brings the reader inexorably into the life of Harry Chapman, heavily medicated in a hospital ward. His ramblings are sometimes lucid, occasionally off the wall and always entertaining. Harry can quote poetry endlessly, to the delight of his attending doctors, nurses and other helpers. He started his adult life as an actor and retains that theatrical flair, despite a crippling pain in his belly that makes him cry out for release. The good doctor administers an analgesic and the rambles begin.
A lifelong reader, despite humble beginnings in an anti-intellectual atmosphere, Harry wrote several successful books after leaving the stage. Many of his best friends are characters from novels he has enjoyed. In his current miasma of drugs, they visit him and settle in for a talk. One of his frequent callers is Pip, of Great Expectations; Harry identifies with Pip's poor boy–makes-good scenario. Another visitor is Babar, that well-dressed elegant elephant who lost his mother to a vicious hunter.
Ah, yes, the mother. There are issues. Harry's is a harridan who has been dead for 22 years and now visits him daily, spewing her venom around the room:
-I'm seventy, Mum.
-Seventy? Seven, seventeen or seventy, you're still the same useless object I brought into the world.
-It's good to have your support.
Her name is Alice, called Malice by her sister, Rose. Rose is nicknamed Rosy Glow by Alice because she is always pleasant. Another drop-in is Harry's father, Frank, killed in the war. Time is turned upside down as Harry meets his father before he marries Alice or fathers Harry. This disruption doesn't bother Harry; he floats from injection to injection receiving his ghostly guests like a good host.
What this all adds up to is a fascinating story of a man who has lived a full life both of the body and the mind. Harry was never averse to a little rough trade, but also gloried in fine music, good food and wine and the best in literature. He gets off a good one in discussing Virginia Woolf: "the author who had bleached the English novel of all the vibrant colours her predecessors had imbued it with." The rapier wit and wisdom of Harry Chapman amuse and amaze by turns. --Valerie Ryan
Shelf Talker: Harry Chapman, hospital-bound and drugged, reviews his life and times, friends and foes, with probity and wit.