Shelf Awareness for Thursday, July 5, 2012

Quotation of the Day
Farewell to Endings: "That Is All There Is to the Story'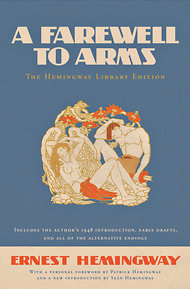 "That is all there is to the story. Catherine died and you will die and I will die and that is all I can promise you."
--One of at least 39 alternate endings to
A Farewell to Arms
that
Ernest Hemingway wrote
"before I was satisfied." Scribner's new edition of the classic novel, which will be released July 10, features "all the alternate endings, along with early drafts of other passages in the book" in an appendix, the
New York Times
reported.


News
S&S Adding QR Codes to Book Jackets
Simon & Schuster is adding QR codes to all hardcovers and trade paperbacks, starting the fall, paidcontent.org reported.

Printed on the books' back jackets, the codes "make it easy for consumers to visit our site and hopefully subscribe to one of our newsletters," S&S chief digital officer Ellie Hirschhorn wrote to the staff. Readers will be brought "to the author's mobile page on S&S.com, where they can sign up for an e-mail, browse the author's other books and watch video." For those who don't have QR scanners, which are easily downloadable on smartphones, the books will also have a printed link to the author's website.

The publisher has used QR codes occasionally. At Atria, for example, The Book of Burger by Rachael Ray, published last month, has QR codes that lead to seven videos the chef made exclusively for the book. And in The Now Effect: How a Mindful Moment Can Change the Rest of Your Life by Elisha Goldstein, published in February, QR codes link to videos of meditation.




Rowling's Cover Shot: The Casual Vacancy Design Unveiled
Little, Brown has unveiled the cover design for J. K. Rowling's highly anticipated first novel for adults, The Casual Vacancy, which will be released worldwide September 27.

In the Telegraph, freelance designer Jon Gray offered a critique, noting that "it's clear from the cover of The Casual Vacancy that the brief was: make it look as different from the Harry Potter series as possible.... I don't love this cover, because like all cover designers, I think I could have done a better job. But I can see why they have designed it this way and I can appreciate the huge number of hurdles that it probably took to get to it.

"As a designer I'm left nonplussed and envious and as a reader I'm left intrigued. That means another copy sold, so: job done."



Judge Sets Hearing Date for B&N Shareholder Settlement
A settlement hearing before Delaware Court of Chancery judge Leo Strine has been scheduled for September 4 to address the agreement reached last month between Barnes & Noble founder and chairman Leonard Riggio and shareholders, "reducing the purchase price of B&N College by $22.75 million and forgoing interest payments that would have been due in connection with the payment of a promissory note in the additional amount of $6,256,250."

The shareholders' suit had alleged that a 2009 agreement through which B&N reacquired B&N College Booksellers from Riggio for $514 million had overvalued the college bookstores and enriched Riggio at their expense.



Harry Potter and the Japanese E-Venture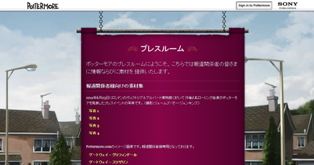 The Pottermore Shop will launch in Japan later this summer, featuring Japanese-language e-book editions of J.K. Rowling's Harry Potter novels published in ePub3 format. A Japanese version of the Pottermore Experience will debut at a date yet to be announced, according to the company.

Pottermore CEO Charlie Redmayne said the Harry Potter books "have been phenomenally popular in Japan and we are delighted now to make the e-book version available in Japanese. We will also soon be making the free to use Experience available--which will offer Japanese Harry Potter fans the chance to explore and discover new writing by J.K. Rowling as well as immerse themselves in some great interactive content and community activities."



Alphabet Garden Closing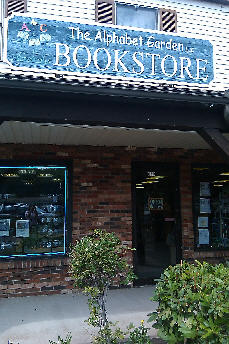 The seven-year-old Alphabet Garden bookstore in Cheshire, Conn., is closing at the end of the month, the Cheshire Patch reported. In a statement, Karlene Rearick, owner of the Alphabet Garden, which specializes in children's books, said, "In an already challenging economy, sales are also being impacted by the rise of the e-book."

She added: "This was a difficult decision to make, because we have many customers who prefer the physical book and we would love to be able to continue providing the same service that we have become known for. We have enjoyed being able to bring readers and authors together as part of our mission to promote a love of reading. We will miss our storytimes and birthday parties and the other events we have hosted that have given us the opportunity to get to know the children and families in our community."




Notes
Image of the Day: May the Library Force Be with You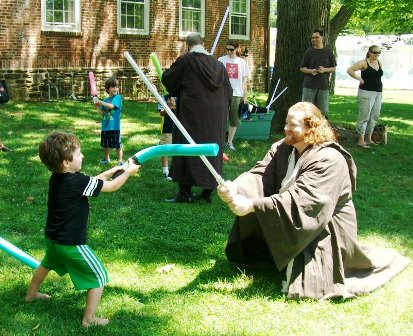 This past weekend, DK Publishing held its largest-ever library promotion with the Summer of Star Wars Tour, encouraging young readers at more than 115 libraries across the country to master the art of reading. DK-loving libraries hosted trivia games and arts and crafts sessions (making lightsabers out of pool noodles!) and raffled off DK swag to young Padawans. Many libraries brought in the costumed members of the 501st Legion to set the interstellar mood and draw a crowd--some events welcomed nearly 200 people. Here, a battle in progress at Narberth, Pa., Community Library.


Porter Square Books Named Boston's Best Bookstore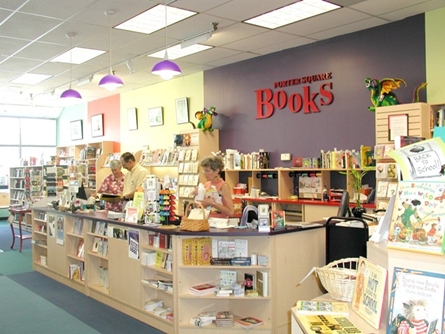 Congratulations to Porter Square Books, Cambridge, Mass., named Boston's Best Bookstore by the Improper Bostonian. The citation reads, in its entirety: "There's a red sign hanging from the ceiling at Porter Square Books that summarizes their philosophy: 'Eat, Sleep, Read Local.' From a unique consignment program that offers Boston's self-published writers the opportunity to market their work, to the local, organic baked goods sold at Cafe Zing, this business is dedicated to serving the community. And in addition to a great selection of mainstream and indie titles, their calendar is jam-packed with author talks that bring more than a dozen scribes to the Square each month."


Leigh's Favorite Books: 'The Postdigital World Salutes You'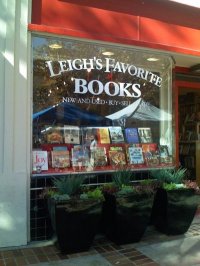 "What does it take to make it in a world that's largely been Amazoned?" asked Giovanni Rodriguez in a Forbes profile of his local bookseller, Leigh's Favorite Books, Sunnyvale, Calif.

"Maybe it's because I'm about to launch a business (a consulting firm) in the same neighborhood," he wrote. "Maybe it's because I first visited the store the season it first opened, in 2004. Maybe it's because of all the categories of businesses I can think of, the independent bookstore has got to be the toughest, especially in a place like Silicon Valley. If Leigh's can make it here, so can I.... Of course, it takes a lot more than inspiration to make a retail business successful. Over the years, I've come to admire small retailers, and have learned just how challenging it is for them in the Bay Area."

Rodriguez noted that owner Leigh Odum's business exemplifies the "things that can make it work," including luck, pluck and persistence, adding that "in a place that is only just beginning to innovate in the rough-and-tumble world of physical retail--think the Apple Store--it's inspiring to see a postdigital success story (where technology is used to leverage the substance of your work) coming from a small business owner. Happy Independence Day, Leigh. The postdigital world salutes you."



Attention Readers: Texas Wal-Mart Becomes Public Library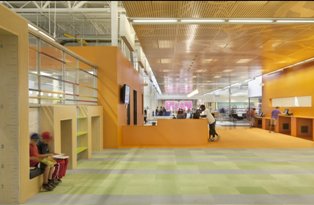 A former Wal-Mart location in McAllen, Tex., has been converted into a public library, GalleyCat reported, noting that this "inspiring project shows how the boxy architecture of these stadium-sized stores can be converted into a more civic-minded space." MS&R Architecture, which remade the big-box store into "the country's largest single-story library," won a 2012 Library Interior Design Award for the project.

photo: Lara Swimmer Photography


Book Trailer of the Day: Size 12 and Ready to Rock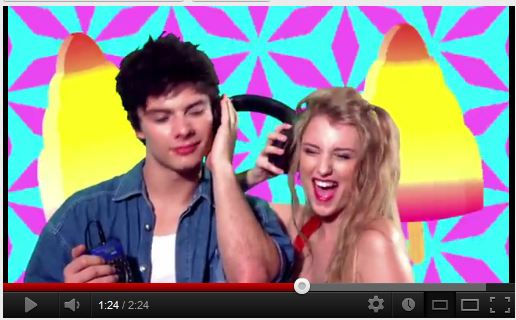 Size 12 and Ready to Rock, a new Heather Wells mystery by Meg Cabot (Morrow).


Media and Movies
Media Heat: Dave Eggers on Bookworm
Today on KCRW's Bookworm: Dave Eggers, author of A Hologram for the King (McSweeney's, $25, 9781936365746). As the show put it: "In Dave Eggers new novel, A Hologram for the King, a middle-aged, American salesman experiences the challenges of the post-industrial economy. He travels to Saudi Arabia, hoping to sell Internet technology to its King. Eggers' writing evokes Hemingway and Donald Barthelme with its clean, crisp sentences. We discuss a writer's search for wisdom as he matures."

---

Tomorrow morning on the Today Show: Piero Ribelli, author and photographer of 50 Main Street: The Face of America (Cameron & Co, $35, 9781937359157).

---

Tomorrow on the View: Andy Cohen, author of Most Talkative: Stories from the Front Lines of Pop Culture (Holt, $25, 9780805095838).


Movie: Savages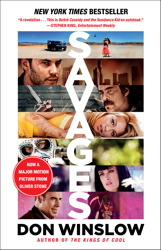 Savages, based on the novel by Don Winslow, opens tomorrow, July 6. Oliver Stone directs this tale of two California marijuana growers (Taylor Kitsch and Aaron Johnson) threatened by members of a Mexican cartel (Benicio Del Toro and Salma Hayek). John Travolta, Blake Lively, Emile Hirsch, and Joel David Moore also appear. A tie-in edition is out from Simon & Schuster ($15, 9781439183373).


This Weekend on Book TV: Mark Shriver
Book TV airs on C-Span 2 this week from 8 a.m. Saturday to 8 a.m. Monday and focuses on political and historical books as well as the book industry. The following are highlights for this coming weekend. For more information, go to Book TV's website.

Saturday, July 7
2 p.m. David Sanger presents his book Confront and Conceal: Obama's Secret Wars and Surprising Use of American Power (Crown, $28, 9780307718020).

3:15 p.m. Luigi Zingales talks about his book A Capitalism for the People: Recapturing the Lost Genius of American Prosperity (Basic Books, 9780465029471). (Re-airs Sunday at 11 a.m. and July 15 at 3:45 p.m.)

5:15 p.m. Book Party for Mark Shriver, author of A Good Man: Rediscovering My Father, Sargent Shriver (Henry Holt, $24, 9780805095302). (Re-airs Sunday at 11:15 p.m.)

7 p.m. Rachel Swarns discusses her book American Tapestry: The Story of the Black, White, and Multiracial Ancestors of Michelle Obama (Amistad, $27.99, 9780061999864). (Re-airs Sunday at 3 p.m. and July 15 at 6 a.m.)

10 p.m. After Words. Stephanie Beasley, associate editor of FDA Week, interviews Martha Rosenberg, author of Born with a Junk Food Deficiency: How Flaks, Quacks, and Hacks Pimp the Public Health (Prometheus Books, $24, 9781616145934). (Re-airs Sunday at 9 p.m., Monday at 12 a.m. & 3 a.m., and July 15 at 12 p.m.)

11 p.m. David Horowitz presents his book The New Leviathan: How the Left-Wing Money Machine Shapes American Politics and Threatens America's Future (Crown Forum, $27, 9780307716453). (Re-airs Monday at 4 a.m. and July 14 at 2:30 p.m.)

Sunday, July 8
7:45 p.m. At an event hosted by Basically Books, Hilo, Hawaii, David Hammes discusses his book Harvesting Gold: Thomas Edison's Experiment to Re-Invent American Money (Richard Mahler , $8.99, 9780985066703). (Re-airs July 14 at 8 a.m.)



Books & Authors
Awards: SIBA Book Awards
In what has become a Fourth of July tradition, the Southern Independent Booksellers Alliance announced winners of this year's SIBA Book Awards, representing booksellers' "favorite handsells" of the year. Finalists and winners will be honored September 8 during the SIBA Trade Show in Naples, Fla. The 2012 SIBA Book Award winners are:

Children's: Jo MacDonald Saw a Pond by Mary Quattlebaum (Dawn Publications)
Cooking: The New Southern Garden Cookbook by Sheri Castle (University of North Carolina Press)
Fiction: Iron House by John Hart (St. Martin's)
Nonfiction: Lions of the West by Robert Morgan (Algonquin)
Poetry: Abandoned Quarry by John Lane (Mercer University Press)
Young adult: Darwen Arkwright and the Peregrine Pact by A.J. Hartley (Razorbill)



Book Review
Review: Soundings: The Story of the Remarkable Woman Who Mapped the Ocean Floor
Soundings: The Story of the Remarkable Woman Who Mapped the Ocean Floor by Hali Felt (Holt, $30 hardcover, 9780805092158, July 17, 2012)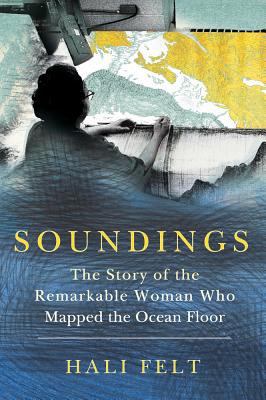 Biography readers who love discovering stories of fascinating, historically important figures should rush to find a copy of Soundings, Hali Felt's astute reconstruction of the life of Marie Tharp.
In 1948, when Marie Tharp went to work as a draftsperson at Columbia University's Lamont Geological Observatory, scientists viewed advocates of continental drift with the sort of skepticism usually reserved for UFO sightings. No one believed, or even wanted to believe, that Earth's continents were moving. At that time, the Lamont Observatory owned the largest collection of oceanic data in the world, including the records of soundings, a procedure that measures oceanic depth. Tharp, brilliant and independent in a society that valued neither quality in its women, came to work at Lamont having already fought a hard battle for an education in the sciences and a career. Barred from fieldwork due to her gender and relegated to drafting maps under men her junior in both age and education, Tharp nonetheless made a startling contribution to the world of earth sciences. While interpreting soundings into oceanic cartography, Tharp discovered the Mid-Oceanic Ridges, an underwater mountain range that proved the theory of continental drift to an astonished scientific community.
Felt writes much as early oceanic cartographers worked, attempting to sound the depths of Tharp's life and create a detailed picture from cold data. While historical accounts show Tharp as a self-contained and outwardly unemotional woman, the topography of her life contained mountains and valleys created by the impact of her mother's early death, her fight for acceptance in a man's world and her unorthodox relationship with Bruce Nezeen, her partner and lover, whose power struggle with Lamont's administration would turn Tharp's career into a bargaining chip. Tharp's private nature leaves Felt with a skeleton of facts she fleshes out both by using her finely tuned intuition and by encouraging the reader's sympathy and imagination.
Felt's skill revives Marie Tharp, finding the shape of an intelligent, passionate woman's personality, the political machinations of the Cold War scientific community and an underwater world where "steaming hot springs resemble ladles of consommé." Felt re-creates scenes as though they were movie montages, depicting Tharp's race to produce a map of the Indian Ocean for the scientific community. While she takes a necessary amount of poetic license, Felt's mission is not to embroider or alter Tharp's essence, but to discover it, and she succeeds in this powerful portrait of a woman so driven that society could not stop her from changing the world. --Jaclyn Fulwood
Shelf Talker: Discover Marie Tharp, a brave and brilliant geologist in a time when women were all but barred from the scientific field, in this imaginative biography.