Shelf Awareness for Monday, September 17, 2012

Quotation of the Day
Falling in Love with Bookshops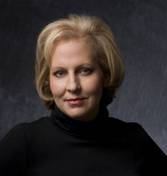 "The only bookshop I haven't fallen in love with is one I haven't visited yet."
--Wendy Grisham, v-p and publisher of Hachette imprint Jericho Books, speaking at the Southern Independent Booksellers Alliance trade show recently in Naples, Fla.


News
Bookstore Sales Up 1.2% in July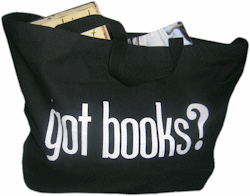 July bookstore sales rose 1.2%, to $981 million, compared to July 2011, according to preliminary estimates from the Census Bureau. For the year to date, bookstore sales have risen 0.6%, to $7.959 billion.

In January, bookstore sales were even with the same period in the previous year while in February and March bookstore sales dropped 4% and 3.8%, respectively, then rebounded in April by 3.8%, in May by 5.7% and in June by 3.8%.

Total retail sales in July rose 3.1%, to $401 billion, compared to July 2011. For the year to date, total retail sales have risen 5.9%, to $2,786.3 billion.

Note: under Census Bureau definitions, bookstore sales are of new books and do not include "electronic home shopping, mail-order, or direct sale" or used book sales.




Kobo Partners with Brazilian Chain Livraria Cultura
Kobo's international expansion is taking another step forward soon: Kobo and Livraria Cultura, Brazil's largest bookstore, are entering a partnership similar to Kobo's partnership with the American Booksellers Association whereby Livraria Cultura will sell Kobo e-books and e-readers.

Noting that a formal launch is planned for next month, the Digital Reader reported that Livraria Cultura, which operates 14 stores as well as a website, has had an e-bookstore "since 2010, and they currently stock around 330,000 titles. The also sell several different e-reader models, all of which are expensive thanks to Brazil's steep import duties. Do you know how Amazon is building plants in Brazil? Those duties (and Brazil's population) are the cause. Brazil has a population of 190 million, making them a very attractive market for both gadgets and content."



Amazon Publishing: Agents Get Rare Peek at Sales Figures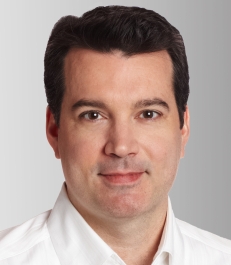 "We've been energized by the early results across all of our imprints," wrote Amazon Publishing v-p Jeff Belle in an e-mail to literary agents that was seen by paidContent. The letter offered a rare glimpse at the company's sales figures.

"Since December, our Thomas & Mercer imprint has sold over 250,000 copies of Ed McBain's classic 87th Precinct series (available for the first time in digital)," Belle said. Other half-million "life-to-date sales" writers mentioned included Oliver Pötzsch, author of The Dark Monk: A Hangman's Daughter Tale (AmazonCrossing), and Karen McQuestion, author of Kindle bestsellers A Scattered Life, Easily Amused and The Long Way Home.

According to Belle, The Trinity Game by Sean Chercover "is already well on its way to surpassing 100,000 copies" and War Brides by Helen Bryan has sold more than 300,000 Kindle copies.

The International Herald Tribune commented: "As many of these titles suggest, there remains an important question of quality and brand recognition, and Belle was not eager to spell out how many copies of any of these books were sold in print as opposed to distributed digitally through Amazon's publishing ecosystem."

But TeleRead noted that "even if it is true that the majority of AP's sales are made by way of the Kindle and not the cash register, it's nevertheless clear that AP's business model has them moving in the right direction, and quickly."



Audiobook Publisher Tantor Media Adds Print Line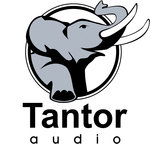 Tantor Media, which has released more than 2,700 audiobooks during its 12-year history, is launching a new print line this fall for both fiction and nonfiction books. Citing the strategic advantages of expansion in a rapidly changing industry, CEO Kevin Colebank said Tantor "will provide a complete selection of content options for today's consumer: audiobooks, e-books, and print."

Colebank noted, "As we approached agents about e-book rights, some asked if we were interested in original e-book only titles, and others asked if we would branch out into print. It made sense to offer the titles in all formats available to all markets. We chose to publish a select group of 12 to 15 titles per year, thus allowing us to focus the proper amount of editing, marketing, publicity, and sales support that each title needs to succeed."



Notes
Image of the Day: Emily Books Turns One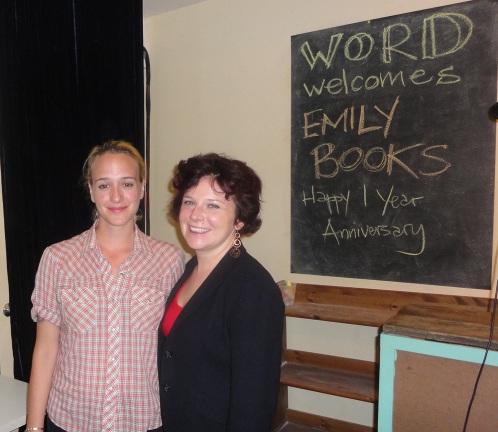 Emily Gould (left) and Ruth Curry, the co-founders of the boutique e-bookstore Emily Books, celebrated their first anniversary last Wednesday night with a reading at WORD in Greenpoint, Brooklyn, N.Y., featuring authors whose work had been selected for their one-a-month offerings. "Thank you for supporting us," Gould quipped to the WORD staff standing nearby in the crowded basement, "even though we're your competitors." Tamara Faith Berger (Maidenhead) and Ariana Reines (Mercury) read from their books, after which Elisa Albert filled in for an absent Emily Carter with a passage from Glory Goes and Gets Some. Albert also cheerfully admitted to being on the Emily Books subscription plan. "I've been in heaven for the last year with their picks," she said. "Emily Books ----ing rocks!" --Ron Hogan


Schuler Books at Age 30: Wise and Well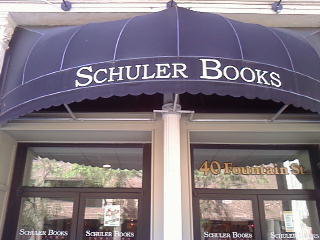 In honor of Schuler Books' 30th anniversary, MiBiz has a profile of the Michigan bookstore, founded by Bill and Cecile Fehsenfeld.

Over the years, Schuler has grown and adapted--and now has five locations. Looking back, Bill Fehsenfeld said, "I think we had six or seven years that were a piece of cake. After that, there's been change after change after change."

Those changes include the installation of an Espresso Book Machine, the creation of a publishing imprint, Chapbook Press, which has 50 titles, and a strong business helping "self-publishers who'd written their memoirs or had a novel manuscript tucked in a desk drawer." Schuler also added used books eight years ago, which now account for 10% of sales. Gift items, including puzzles, candles and Moleskine books, have grown to 15% of sales. E-book sales are 1% of revenues, but the Fehsenfelds want to expand that to 10%, in part by increasing "in-store marketing to alert customers to their digital presence."

Among possible future changes for Schuler: the Fehsenfelds may increase gift sales, build up self-publishing, and add beer, wine and a larger dinner menu for the stores' cafes.

Despite all the changes, for the past 30 years, the Fehsenfelds have remained book people with a " 'go big or go home' mindset to competitive challenges, all the while maintaining a small-company culture when it comes to employees and tending to customers," MiBiz wrote.

One example of the store's nurturing of employees. Although music sales overall have fallen, Schuler's Lansing store "sells new and used vinyl, as well as a healthy amount of CDs," all attributable to Chris Baranto, "an employee of the store who has built a considerable following among Lansing music lovers."




Amazing Librarian Tattoos
Mental Floss showcased "11 amazing librarian tattoos," noting that there "are plenty of literary tattoos out there, and plenty of tattooed librarians. A bit less common are librarians with tattoos celebrating their career choice."



Book Trailer of the Day: My Mother Was Nuts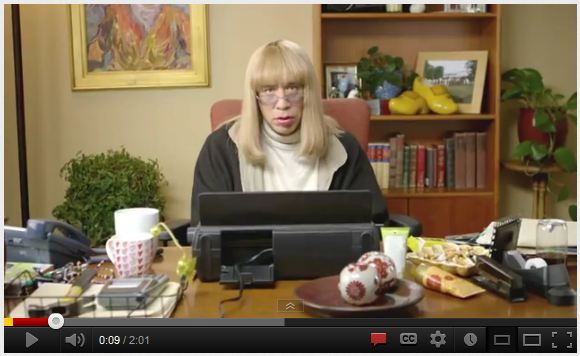 My Mother Was Nuts by Penny Marshall (New Harvest), which features Fred Armisen of Saturday Night Live and Portlandia as Marshall.




Media and Movies
Literary Concert Hall: The Tiger's Wife: Prologue
American Composers Orchestra's 2012-13 concert season begins with Orchestra Underground: Dreams & Dances on Friday, October 26, at Carnegie Hall in New York City, a concert that includes the world premiere of Milica Paranosic's new multimedia work The Tiger's Wife: Prologue for Orchestra, Voice, Electronics and Visuals. The composition is based on the bestselling novel by Téa Obreht, who, like Paranosic, was born in Belgrade.

"Apart from obvious cultural and geographical connection between Obreht and myself, there are numerous parallels in our aesthetics, including mixing real and imagined, old and new, fantasy and history, folk and pop, Serbian and English languages, and the use of symbols," said Paranosic, who has partnered with librettist David Chambers on the text. Videographer Carmen Kordas and photographer Beowulf Sheehan contribute original projections of imagery from Serbia, Croatia and Bosnia.



Media Heat: E.L. James on Katie
This morning on Good Morning America: Cyndi Lauper, author of Cyndi Lauper: A Memoir (Atria, $26, 9781439147856).

---

This morning on Imus in the Morning: Blake Boles, author of Better Than College: How to Build a Successful Life Without a Four-Year Degree (Tells Peak Press, $14.99, 9780986011900).

---

This morning on MSNBC's Morning Joe: Bob Woodward, author of The Price of Politics (Simon & Schuster, $30, 9781451651102). He will also appear today on C-SPAN's Washington Journal, NPR's the Takeaway and MSNBC's Last Word with Lawrence O'Donnell and tomorrow on MSNBC's Andrea Mitchell Reports and PBS's Newshour.

---

Today on NPR's Takeaway: Brené Brown, author of Daring Greatly: How the Courage to Be Vulnerable Transforms the Way We Live, Love, Parent, and Lead (Gotham, $26, 9781592407330). Tomorrow Brown is on MSNBC's the Cycle.

---

Today on Live with Kelly & Michael: Penny Marshall, author of My Mother Was Nuts (New Harvest, $26, 9780547892627).

---

Today on Katie: E.L. James, author of the 50 Shades of Gray series.

---

Today on NPR's Diane Rehm Show: Andy Greenberg, author of This Machine Kills Secrets: How WikiLeakers, Cypherpunks, and Hacktivists Aim to Free the World's Information (Dutton, $27.95, 9780525953203).

---

Today on CBS's the Talk: Tony Danza, author of I'd Like to Apologize to Every Teacher I Ever Had: My Year as a Rookie Teacher at Northeast High (Crown Archetype, $24, 9780307887863). He will also appear today on Extra and tomorrow on Access Hollywood Live.

---

Today on NPR's Talk of the Nation: Jeanne Marie Laskas, author of Hidden America: From Coal Miners to Cowboys, an Extraordinary Exploration of the Unseen People Who Make This Country Work (Putnam, $26.95, 9780399159008).

---

Tonight on the Tonight Show with Jay Leno: Anthony Robles, co-author of Unstoppable: From Underdog to Undefeated: How I Became a Champion (Gotham, $25, 9781592407774).

---

Tonight on the Daily Show: Kofi Annan, author of Interventions: A Life in War and Peace (Penguin Press, $36, 9781594204203).

---

Tonight on the Colbert Report: Drew Faust, author of This Republic of Suffering: Death and the American Civil War (Vintage, $16.95, 9780375703836).

---

Tomorrow morning on CBS's This Morning: Ken Follett, author of Winter of the World: Book Two of the Century Trilogy (Dutton, $36, 9780525952923).

---

Tomorrow morning on the Today Show: Catherine McCord, author of Weelicious: 140 Fast, Fresh, and Easy Recipes (Morrow, $27.50, 9780062078445). She will also appear on Dateline.

Also on the Today Show: Andrew McCarthy, author of The Longest Way Home: One Man's Quest for the Courage to Settle Down (Free Press, $26, 9781451667486). He will also appear on the View and Access Hollywood.

---

Tomorrow on NPR's Diane Rehm Show: James McClintock, author of Lost Antarctica: Adventures in a Disappearing Land (Palgrave Macmillan, $26, 9780230112452).

---

Tomorrow on Hannity: Tom Fitton, author of The Corruption Chronicles: Obama's Big Secrecy, Big Corruption, and Big Government (Threshold, $26.99, 9781451677874).

---

Tomorrow on NPR's On Point: Steven Johnson, author of Future Perfect: The Case For Progress ina Networked Age (Riverhead, $26.95, 9781594488207).

---

Tomorrow on NPR's the Takeaway: Jeanne Marie Laskas, author of Hidden America: From Coal Miners to Cowboys, an Extraordinary Exploration of the Unseen People Who Make This Country Work (Putnam, $26.95, 9780399159008).

---

Tomorrow on Katie: Raffaele Sollecito, co-author of Honor Bound: My Journey to Hell and Back with Amanda Knox (Gallery, $26, 9781451695984).

---

Tomorrow night on the Daily Show: Salman Rushdie, author of Joseph Anton: A Memoir (Random House, $30, 9780812992786).

---

Tomorrow night on the Colbert Report: Jeffrey Toobin, author of The Oath: The Obama White House and the Supreme Court (Doubleday, $28.95, 9780385527200).




Books & Authors
Awards: Wallace Stegner Prize Winner
Make Straight in the Desert a Highway: Conflict in the Canyon Country by Jedediah S. Rogers has won the 2012 Wallace Stegner Prize, sponsored by the University of Utah Press and honoring the best book manuscript in environmental or Western history. The prize consists of $10,000 and publication of the book by the press.
Make Straight in the Desert a Highway examines "the history of clashing ideologies and the repeated conflicts they have produced over roads in wild areas of Utah's canyon country," the press said.
The prize will be presented this coming Thursday at the University of Utah during the Utah State History Conference.


Book Review
Review: Finding My Elegy: New and Selected Poems, 1960-2010
Finding My Elegy: New and Selected Poems by Ursula K. Le Guin (Houghton Mifflin Harcourt, $22 hardcover, 9780547858203, September 18, 2012)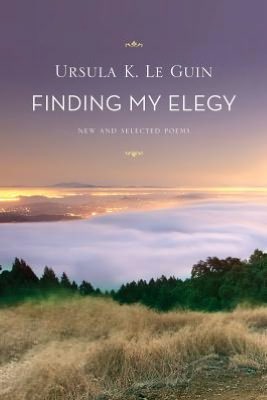 Ursula K. Le Guin is known as the Hugo- and Nebula-winning author of science fiction and fantasy novels like The Left Hand of Darkness, The Lathe of Heaven and the ambitious Earthsea series. She has also been writing and publishing poetry--11 books and chapbooks since the 1960s, which she draws upon for the retrospective Finding My Elegy. The wistful, pensive title is taken from one of several new poems that also appear in the collection, in which she tells us "my search" for an elegy "must be a watch,/ patiently sitting, looking out the open door."
The titles of many poems invoke the Pacific Northwest landscape Le Guin has grown to love: the Columbia River, Mount Rainier, the Coast Range Highway, Cannon Beach, Clackamas and on and on. She also writes of her love for the old poets--Virgil, Dante, Lucretius, Shelley, Hugo. In "She Remembers the Famous Poets," she writes: "Now I am old and grey and sit alone beside my fire,/ I think of lovely boys I knew when I was young and fair." And in the witty "Heroic Couplet," we find: "In adolescent tides of fear and hope, / I prized the canny certainties of Pope;/ when all I did seemed wrong, it was delight/ to hear him say, Whatever is, is right."
There are a number of gems in this collection, including "The Queen of Spain, Grown Old and Mad, Writes to the Daughter She Imagines She Had by Christopher Columbus," "The Elders at the Falls," "For the New House" and the just about perfect short poem, "Pelicans," with its wistful echo of Hopkins:
They're awkward, angular, abstruse,
the great beak on a head so narrow,
a kind of weird Jurassic goose
lurching into the modern era.
But the blue arc of sky lets loose--
look, now!--the brown, unerring arrow!
And see how beautiful, how grave,
the steady wings along the wave.
The only thing missing from this superb collection is a few of Le Guin's translations of poets like Lao Tzu and Gabriela Mistral, the first (and only) Latin American woman poet to win the Nobel Prize in Literature. Le Guin has written, "It is good to have an end to journey toward, but it is the journey that matters in the end." The poems in Finding My Elegy help chart her journey. --Tom Lavoie
Shelf Talker: Ursula K. Le Guin looks back on her substantial poetic career, while offering a burst of many new poems.