Shelf Awareness for Friday, October 12, 2012

News
Amazon's Bezos: 'We Sell the Hardware at Our Cost'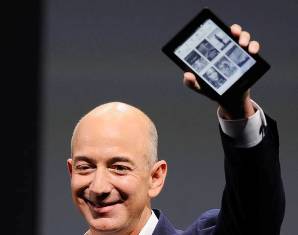 Confirming what industry analysts have long assumed, Amazon CEO Jeff Bezos told the BBC this week that the company will not make a profit from sales of its new line of Kindle devices.

"We sell the hardware at our cost, so it is break-even on the hardware," he said, adding: "We want to make money when people use our devices, not when people buy our devices."

Bezos was promoting the upcoming launch of the new Paperwhite e-reader and a program for the U.K., Germany and France that allows Kindle-owning Prime members access to the Kindle Owners' Lending Library.

Using Kindles as loss leaders is part Amazon's long-term strategy to attract consumers to its online media offerings. "What we find is that when people buy a Kindle they read four times as much as they did before they bought the Kindle," Bezos said. "But they don't stop buying paper books. Kindle owners read four times as much, but they continue to buy both types of books."



ABA Opposes Proposed Swipe Fee Settlement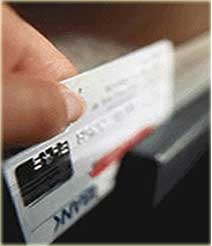 The American Booksellers Association is joining with the National Association of College Stores, the National Retail Federation, the Retail Industry Leaders Association and other trade groups in opposing the proposed $7.25 billion settlement--which was announced in July--of a federal antitrust lawsuit over Visa and MasterCard credit card swipe fees.

"The ABA Board of Directors has determined that the proposed swipe fee settlement is not in the best interest of independent booksellers," said ABA CEO Oren Teicher. "Because the proposed settlement is one-sided and preserves MasterCard and Visa's anti-competitive practices, ABA is urging the class plaintiffs in the case to reject the proposed settlement. Ultimately, we believe that the adverse long-term effects of this settlement far outweigh any short-term monetary gain it might bring retailers."

Among the reasons noted for objecting to the proposed settlement, the ABA said that it fails to introduce competition and transparency into the credit card swipe fee market because "Visa and MasterCard will be able to continue to fix prices for thousands of bank members. Furthermore, the settlement would not allow merchants to opt out of restrictive new rules set forth in the proposal and gives Visa/MasterCard the ability to keep market forces from working by keeping prices hidden. The settlement additionally limits innovations that could bring meaningful competition to the marketplace."



E-Books Now 16% of Canadian Market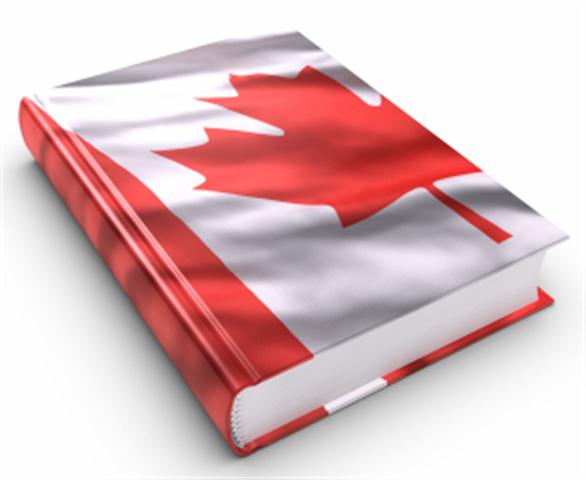 E-books now represent 16% of book purchases in Canada, according to a new report from BookNet Canada, which found that 86% of Canadians still purchase print formats and 19% buy electronic formats, with 7% purchasing both. Paperbacks remain the most popular format, but hardcovers still account for 24% of all book purchases.

The study, which also examined where books are bought, indicated that approximately 20% of print books were purchased online (27.5% of all book sales were online, including mobile), while in-store purchases from non-book retailers accounted for 32% of sales and traditional bookstores for 37%.

"What we're seeing is that Canadians are still devoted to print and they're most comfortable shopping in physical stores," said Noah Genner, CEO of BookNet Canada. "But online shopping and digital formats already have significant adoption across Canada, and it's something we will continue to track as the study continues over the next two years."

As might be expected, Kobo--with its Canadian roots--remained the e-reader of choice, with 27% of respondents planning to use one of the company's devices to read their next e-book. Kindle and Apple were close behind, however.



Ferlinghetti Declines Hungarian PEN Club Prize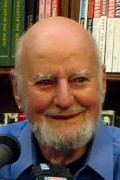 Poet Lawrence Ferlinghetti, co-founder of City Lights Books, San Francisco, Calif., has declined the €50,000 (US$64,683) Janus Pannonius International Poetry Prize from the Hungarian PEN Club after he "discovered that a sizable portion of the prize money had been provided by the Hungarian government, which has been widely accused of officially and unofficially stifling free speech," New Directions reported on its blog.

In a letter to Hungarian PEN Club's president Geza Szocs, Ferlinghetti wrote there was "no possibility of my accepting the prize in a ceremony in the United States or elsewhere. I am sorry it has come to this, and I am grateful to those in Hungary who may have had the purest motives in offering me the Prize."

Calling him "a bastion of the New Directions list for over sixty years," Ferlinghetti's publisher said "we are proud of his decision and stand by him in his fight for free speech."



For Sale: Open Door Bookstore in Schenectady, N.Y.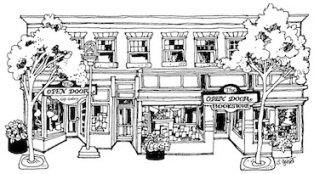 The Open Door Bookstore & Gift Gallery, which opened in 1971 in downtown Schenectady, N.Y., is for sale. Janet Hutchison, who purchased the business in 1992, said this was "a very tough decision, but I've decided that now is the right time for me to put family first and enjoy some quality retirement time."

The 3,000-square-foot store "has remained a fixture at 128 Jay St. during downtown's years-long decline and the recent upsurge thanks to tens of millions of dollars in public and private investments," the Business Review reported.

"I think our location is one of our strong points," Hutchison said. "I think people in the Capital District know a lot of good things are happening downtown.... I love the store. I love everything that has happened here. We have a fabulous staff and wonderful customers, but I've reached a point in my life where I need some time off, time with grandchildren, and time to travel."



Emergency Financial Help for Indie Booksellers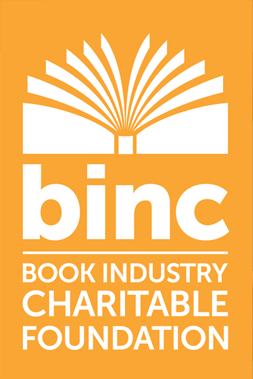 The American Booksellers Association and the Book Industry Charitable Foundation (Binc Foundation) have entered into an agreement to offer a Binc Foundation financial assistance program, running from October 2012 through September 2013, for employees of independent bookstores who are experiencing an emergency financial hardship, Bookselling This Week reported.

"Binc's mission of providing short-term emergency financial support to booksellers strengthens the entire bookselling community, and we look forward to working with them to provide programs that help ensure financial assistance is available to booksellers and their families in their time of need," said ABA CEO Oren Teicher.

Binc has its roots in the Borders Group Foundation, founded in 1996 to provide emergency financial assistance for employees.


Notes
Exploring 'Literary Boroughs': Iowa City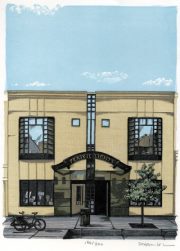 Iowa City was the latest destination for Ploughshares magazine's "Literary Boroughs" series, which was created to explore "little-known and well-known literary communities across the country and world and show that while literary culture can exist online without regard to geographic location, it also continues to thrive locally."

In addition to its rich array of cultural offerings, Iowa City's "bookstores-per-capita ratio has got to one of the highest in the nation," Ploughshares noted, highlighting the offerings at Prairie Lights ("one of the best independent bookstores in the nation"), the Haunted Bookshop, Murphy-Brookfield, Iowa Book, the Book Shop, Uptown Bill's and Daydream Comics.



New LGBT Bookstore in Manhattan?
Jeremiah's Vanishing New York interviewed Greg Newton, co-founder of the Bureau of General Services--Queer Division, which is "looking to bring a queer independent bookstore and event space to Manhattan."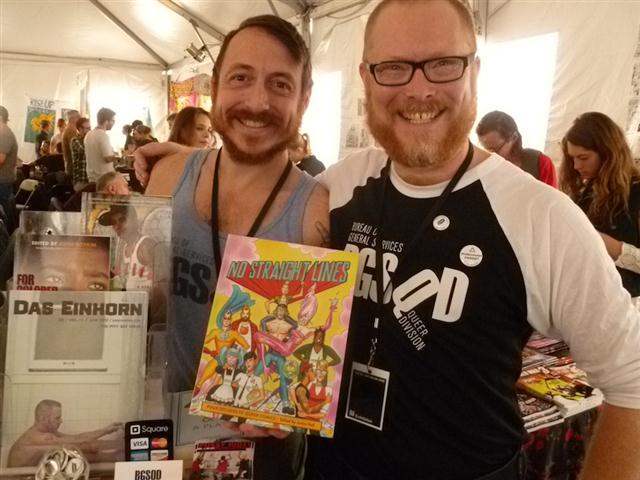 "The idea for the project began last fall when my partner Donnie Jochum and I were walking near the former location of A Different Light, and we asked ourselves: 'When did A Different Light close? And when did Oscar Wilde close?' Newton said. "Then it dawned on us that there were no gay bookstores left in Manhattan. 'We should do it!' That was our initial response. But we wanted it to be a queer bookstore, not a gay bookstore."

While the search continues for a permanent location, a more immediate goal is finding "a space for a pop-up shop that we'll open for the holiday season. We have some exciting leads on the Lower East Side--we hope to make an announcement very soon. Our goal is to open in a permanent location in early spring."



Book Trailer of the Day: The Blue Bottle Craft of Coffee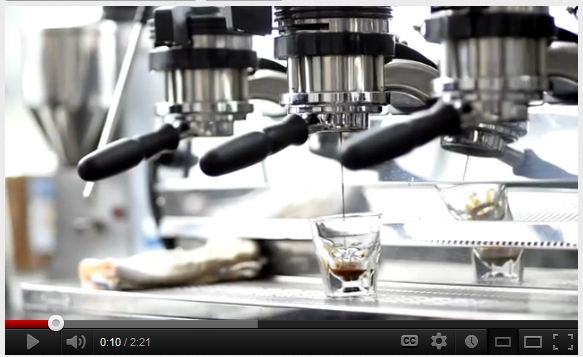 The Blue Bottle Craft of Coffee: Growing, Roasting, and Drinking, with Recipes by James Freeman, Caitlin Freeman and Tara Duggan (Ten Speed), a visual ode to java.


Media and Movies
Media Heat: Michael Feinstein on NPR's Weekend Edition
Tomorrow on NPR's Weekend Edition: Michael Feinstein, author of The Gershwins and Me: A Personal History in Twelve Songs (Simon & Schuster, $45, 9781451645309).
---
Sunday on MSNBC's Up with Chris Hayes: Nate Silver, author of The Signal and the Noise: Why So Many Predictions Fail-but Some Don't (Penguin Press, $27.95, 9781594204111).


Books & Authors
Awards: PEN/Pinter International Writer of Courage
Syrian journalist and author Samar Yazbek won the 2012 PEN/Pinter International Writer of Courage Award. Carol Ann Duffy made the announcement in accepting the PEN/Pinter prize, which is awarded annually to a British writer or a writer resident in Britain of outstanding literary merit who, in the words of Harold Pinter's Nobel speech, shows a "fierce intellectual determination... to define the real truth of our lives and our societies."

The prize is shared with someone who has been persecuted for speaking out about their beliefs. Yazbek was chosen in recognition of her book A Woman in the Crossfire, an account of the revolution from inside Syria and her vocal opposition to the Assad regime.



Book Brahmin: Hope Larson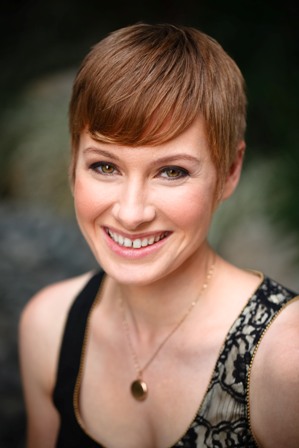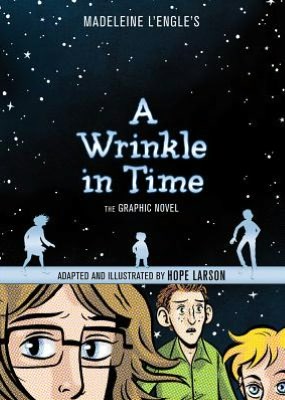 Hope Larson grew up in Asheville, N.C., and holds a BFA from the School of the Art Institute of Chicago. On the occasion of the 50th anniversary of the Newbery Medal–winning A Wrinkle in Time by Madeline L'Engle, Larson has adapted and illustrated the story in a graphic novel format. The creator of four original graphic novels of her own, Larson is the recipient of a 2006 Ignatz Award and a 2007 Eisner Award. Her friend John Marz designed a custom typeface for her called Times New Larson, featured in A Wrinkle in Time (Margaret Ferguson/FSG) and in her responses below. She lives with her husband, Bryan Lee O'Malley, in Los Angeles.
On your nightstand now:
Rin Tin Tin: The Life and the Legend by Susan Orlean.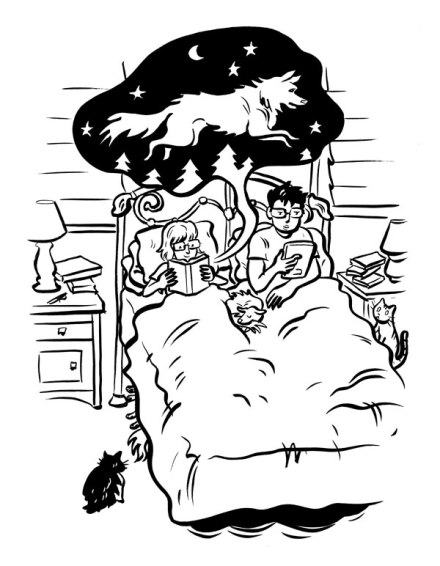 Favorite book when you were a child:
Taran Wanderer by Lloyd Alexander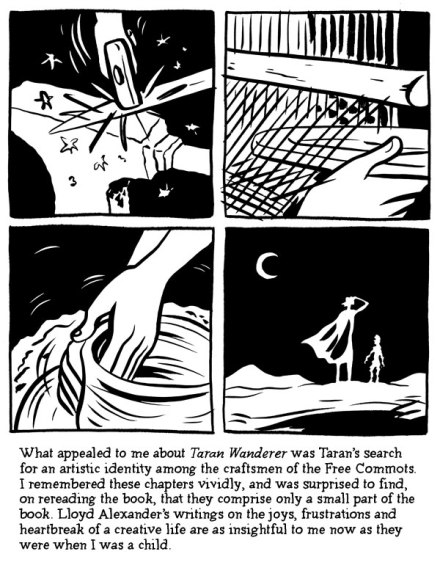 Book you've faked reading:
The Fountainhead by Ayn Rand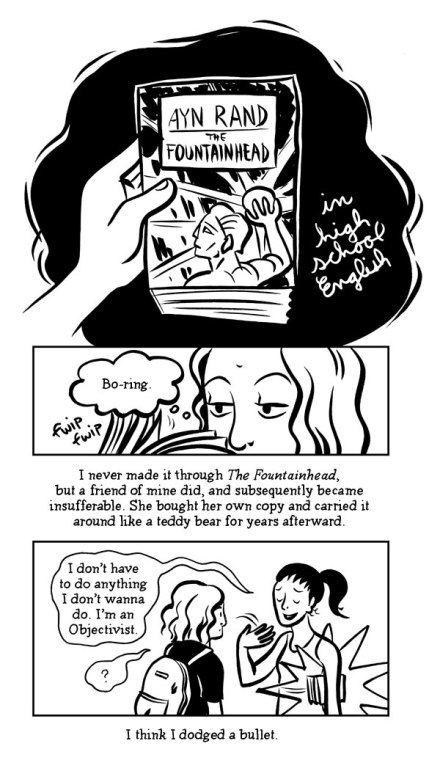 Book you're an evangelist for:
Walt and Skeezix by Frank King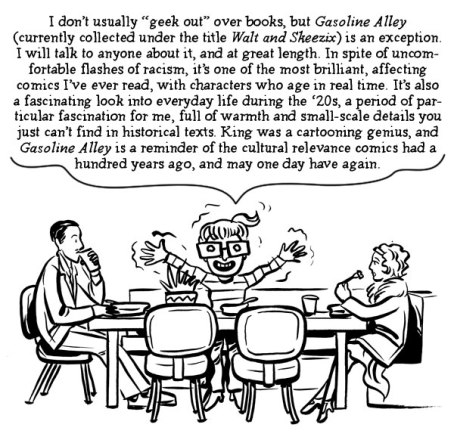 Book you most want to read again for the first time:
Light by M. John Harrison


Book Review
Review: Dark Company: A Novel in Ten Rainy Nights
Dark Company: A Novel in Ten Rainy Nights by Gert Loschutz, trans. by Samuel P. Willcocks (Seagull Books, $21 hardcover, 9780857420855, October 15, 2012)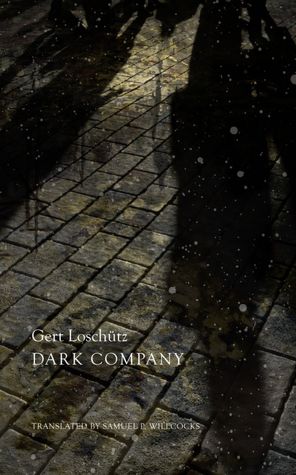 Ten very wet stories of floods and rainstorms make up Gert Loschutz's Dark Company, a set of surreal wanderings through the drenched streets of a nameless German town as well as through the labyrinths of memory. His narrator, Thomas, is a 35-year-old skipper who lost his barge to a wrecker's yard and has since worked as an agent for a locomotive sleeping-car company, an agent for a shipping line and the captain of a ship. His tales of adventure have the authenticity of Joseph Conrad, but with a modern unreliability and faltering over details more like Kafka. The fragments of plot, blurred by the passage of time, are rife with missing chunks of information and confused identities, with people who look like friends and lovers from his past but may not be, or who mistake Thomas for someone else.
For Loschutz, atmosphere is all. His tales are full of indirection and suggested connections; meaningful looks are exchanged, mysterious notes change hands. In "It's Not Friday Yet," Thomas may have witnessed a murder, and provides readers with clues that hover on the edge of a conclusion we can't quite see. The sound of a roaring train, the gate into a garden, a woman glimpsed in a travel agency window--all serve as triggers unleashing literary accordions of memories-within-memories, until the dizzy reader, like poor Thomas, can't tell the difference between then and now. The actual story being told here and in the novel's other sections, however, is murky, the few fragments of narrative often inconclusive, and the undertow of the language, charged with an urgent panic as Thomas tries to pin down what has happened to him, causes a mounting sense of menace. Always lurking nearby is a dark company of men and women dressed entirely in black, not moving, eyes straight ahead, glimpsed in museum paintings or floating by on barges, ominous and silent. The characters who depart with them never return.
Loschutz's stories-within-stories are workingman's tales zigzagging through the world from Berlin to Manhattan, from Vienna to Poland. His heroes are truckers and porters, bargemen and naval cadets, on boats and trains and cross-country trucks, making their way through the fog and the rain, encountering little horrors along the way. --Nick DiMartino
Shelf Talker: A rainstorm unleashes 10 tales of floods and barges and mistaken identities, as Loschutz spins classic German weird fiction with a contemporary blue-collar twist.


Deeper Understanding
Robert Gray: 'Your Business Is Okay?' Having a 'Blast' at HFF

You have to love a regional trade show where one of the country's best-known bookstore owners, Garrison Keillor (Common Good Books), leans forward and confidentially (albeit in front of an audience of more than 350 people during the Heartland Fall Forum's opening reception at the Depot in Minneapolis) asks another celebrated author/bookseller, Louise Erdrich (Birchbark Books), the following question:

"Your business is okay?"

This was something of a signature moment for me during the inaugural HFF, a combined regional show for members of the Midwest independent Booksellers Association and Great Lakes Independent Booksellers Association. Business was indeed okay among most of the booksellers I spoke with, and their reaction to the show was enthusiastic without reservation.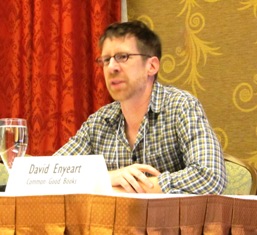 David Enyeart, assistant manager and event coordinator at Common Good Books (and the newest member of MIBA's board), "had a blast and everyone I talked to there did, too. The optimism and enthusiasm were palpable. Meeting a wider array of booksellers at the expanded show helped us all remember that we're part of a huge, vibrant and successful community. We were able to share more experiences, hear more ideas, and fall in love with our jobs all over again. I was awed by all that our region's bookstores have accomplished and inspired to do even more in the year ahead."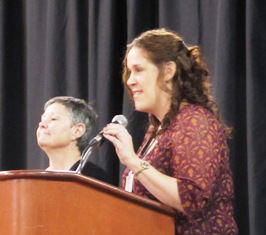 Carrie Obry (right in photo), executive director of MIBA, said she was "thrilled with my experience working with GLIBA on developing and hosting the combined show. Most everything came together according to our most optimistic calculations, and then some. With two separate associations at work (and all three employees in separate locations), there was a lot of administrative/office set-up that had to be done. That was the biggest challenge of the show, but I think we're stronger because of it. Seeing how GLIBA is run gave me another perspective and is helping me better run MIBA."

Nearly 800 people attended HFF, 358 of whom were booksellers--including 81 GLIBA members. Obry considered this "a successful number," adding that the 2013 show in Chicago "should be even better for mixed MIBA/GLIBA attendance because it's more central to both regions."

GLIBA executive director Deb Leonard (left in photo above) also thought next year's show would attract more members, but said, "I think that it worked out wonderfully for both regions. The show was well-attended, and there was definitely a positive, high-energy vibe throughout. It was a nice combination of things from both regions. The attendees seemed to work and play well together, and I think the combined show solidifies the Midwestern identity of the Heartland, especially for those publishers in New York."

Matt Norcross, co-owner of McLean and Eakin Booksellers, Petoskey, Mich., said he and his wife, Jessilyn, "always look forward to the fall GLIBA show as we know we'll spend several days with colleagues who understand the unique challenges of selling books in the Midwest. We hoped that the Heartland Forum would have that same sense of camaraderie, but we weren't sure what to expect. What we encountered surpassed all of our hopes. The education sessions were terrific and covered a wide range of important topics. There were terrific author signings and talks, but most of all, the show floor was fantastic."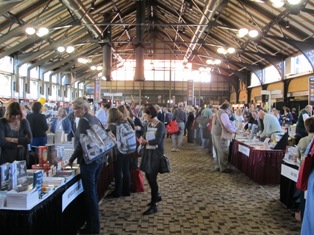 At one point, he looked around the exhibit hall "and felt as if I'd traveled back to a show from 10 years ago. The floor was full and bustling, not only were there terrific publishers but also fantastic sidelines. The publisher support for the show was overwhelming and I saw many publishing friends that I rarely see outside of BEA. I couldn't have hoped for a better first joint show and my hat is off to all of the board members, EDs and of course Joan Jandernoa for the amazing amount of coordination. All of their efforts truly paid off and I believe it has created a solid foundation for many more joint shows."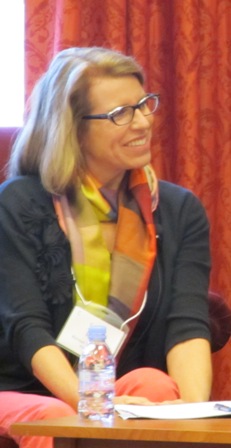 Sarah Bagby of Watermark Books & Cafe, Wichita, Kan., said she and co-owner Beth Golay "were invigorated from day one" and called the Depot "the best venue for any regional show I have ever attended." She noted that ABA's Events Specialty Institute on Wednesday "set the tone for a great week," a momentum that was sustained by the HFF day of education, book buzz presentations, ABA's session on the new partnership with Kobo, roundtable discussions and book awards, "all filled with enthusiastic booksellers from both the GLIBA and the MIBA regions. And I do mean full--the rooms were buzzing."

Like Norcross, Bagby observed that once the exhibit hall opened on Friday morning, "the trade show floor was energetic--everybody gathering to talk about fall books, publisher specials and regional catalogues. A bonus was authors autographing books in the booths and a contingent of upper management from the publishing side of the industry. I plan to have booksellers at next year's HFF in Chicago and hope the two regions continue to partner beyond 2013."

Anticipation of future HFFs was on Enyeart's mind as well: "Regional shows--like bookselling itself--are all about building community, so the collaboration with GLIBA made this year's Heartland Fall Forum doubly good. They were excellent partners, and I can't wait for next year's show."--Robert Gray, contributing editor (column archives available at Fresh Eyes Now).



The Bestsellers
Top-Selling Self-Published Titles
The bestselling self-published books last week as compiled by IndieReader.com.

1. On Dublin Street by Samantha Young
2. Guinness World Records 2013
3. Down to You by M. Leighton
4. White Trash Beautiful by Teresa Mummert
5. Taking Chances by Molly McAdams
6. Wool Omnibus Edition by Hugh Howey
7. Death on a High Floor by Charles Rosenberg
8. 77 Days in September by Ray Gorham
9. Beyond the Veil by Quinn Loftis
10. Seduction and Snacks by Tara Sivec

[Many thanks to IndieReader.com!]