Shelf Awareness for Thursday, October 11, 2012

News
Mo Yan Wins Nobel Prize in Literature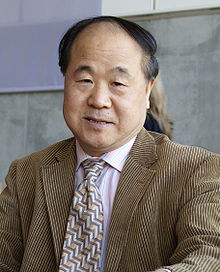 The 2012 Nobel Prize in Literature has been awarded to Chinese author Mo Yan, "who with hallucinatory realism merges folk tales, history and the contemporary," according to the citation read by Peter Englund, permanent secretary of the Swedish Academy.

His novels include Big Breasts and Wide Hips, Red Sorghum, The Garlic Ballads and Life & Death Are Wearing Me Out, which are published by Arcade and translated by Howard Goldblatt.

Mo Yan had been among the favorites at British handicapper Ladbrokes to win this year's prize, and as of last night was the fourth choice at 8-1 behind Haruki Murakami, Peter Nadas and William Trevor.




MIBA: New President, New Board Member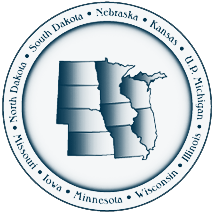 Tripp Ryder, general trade manager at Carleton College Bookstore in Northfield, Minn., has been appointed president of the Midwest Independent Booksellers Association. The MIBA board's decision was unanimous. Ryder succeeds Lanora Haradon, who resigned from the position last month after closing her Next Chapter Bookshop in Mequon, Wis.

In addition, the board appointed David Enyeart, assistant manager at Common Good Books, St. Paul, Minn, to join the association's board of directors. Ryder and Enyeart will fill these roles through MIBA's annual meeting at the 2013 trade show, when the board's officer positions will be up for review.

"We've been impressed by the leadership demonstrated by the board, especially during a challenging situation," said Carrie Obry, MIBA's executive director. Kathy Borkowski, v-p of the board and director of the Wisconsin Historical Society Press, added that Ryder's appointment "will assure a seamless transition, and I'm eager to have David and his bookselling experience as part of the group."

During MIBA's membership meeting at last week's Heartland Fall Forum, interim president Chris Livingston, owner of the Book Shelf, Winona, Minn., read a statement prepared by Haradon in which she said she had been "working for more than a year to downsize the store," and even though she made "significant progress in running the store as lean as possible, a soft summer combined with several other factors" forced her to close. "Please know that my spirit is undiminished," she added. "I still believe in the power of the book, and the passion of those who sell them."



Kobo Adds New Zealand Booksellers, Acquires Aquafadas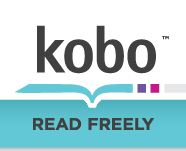 Kobo has made partnerships with Booksellers NZ and the Paper Plus Group to bring its devices, accessories and shared-revenue model for e-books to almost 300 retail locations in New Zealand. The company had partnered with book chain Whitcoulls in 2010.

Booksellers NZ CEO Lincoln Gould expressed delight with the agreement that "will allow the independent members of Booksellers NZ to add the e-book format to the great book selling service they already provide their customers in communities throughout New Zealand. We will be working with our members immediately to equip them with all the technical support, training and marketing tools in time for them to engage in this new opportunity before Christmas."

---

Kobo has acquired Aquafadas, a digital publishing technology company headquartered in France, in a move that will allow Kobo to expand its ability to deliver "rich media" to consumers and provide tools that enable publishers to produce this content.

"Digital Reading is rapidly evolving now to new rich media categories," said Kobo CEO Michael Serbinis. "This transaction will strengthen both Kobo's and Aquafadas's position in our current markets and allow us to accelerate the growth of rich media with the Aquafadas Digital Publishing system."



Walmart Issues 'Same-Day Delivery' Challenge to Amazon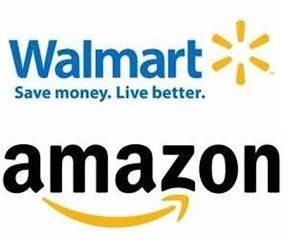 Following last month's decision that it would no longer stock Kindles, Walmart is now going after its online competition once again with the announcement this week that it has begun testing same-day delivery for online purchases in some U.S. cities. The New York Times reported that the "near-instant delivery is possible because the merchandise is being shipped from Walmart stores."

The program, which is currently running in Northern Virginia and Philadelphia, was introduced Tuesday in Minneapolis. Customers in the test markets can order toys and gifts, and have them delivered to their homes the same day. The San Jose and San Francisco areas that are already part of a same-day grocery delivery test will also have the toys-and-gifts option this fall.

"Connecting our website to our stores gives us a unique advantage, so customers can shop anytime, anywhere," said Amy Lester, a Walmart spokeswoman, adding: "This is definitely a holiday test, but we don't have an end date at this point."



World Eye Bookshop Opens a 'Daughter Store'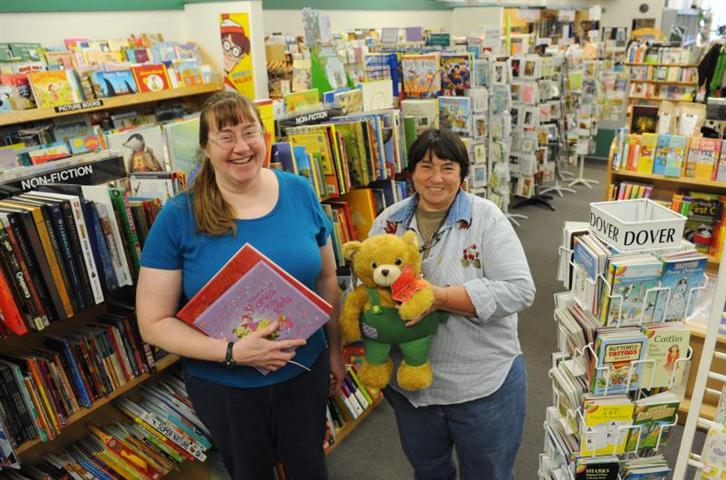 World Eye Bookshop, Greenfield, Mass., has added a second location--a smaller "daughter store"--in nearby Florence, the Recorder reported. The new shop is open, though not yet at full capacity. A grand opening is planned for November.

"We're not making millions, but we've found a way to open another store in Florence," said Jessica Mullins. She purchased World Eye in 2011 from Ann Smith, who had owned the shop for 32 years. "I have no intention of leaving Greenfield. That is our 'mother' store, a bigger store (about 2,500 square feet). The one in Florence will be our 'daughter' store (about 800 square feet)."

Mullins added that "people in both areas seem to really like holding a real book when they read. Many of them own digital readers, but when they find a book they really care about, they want to come to us and get a copy.... Kids need to hold onto a book. They aren't going to read on a digital reader."
photo: Paul Franz/Recorder


Toronto Women's Bookstore to Close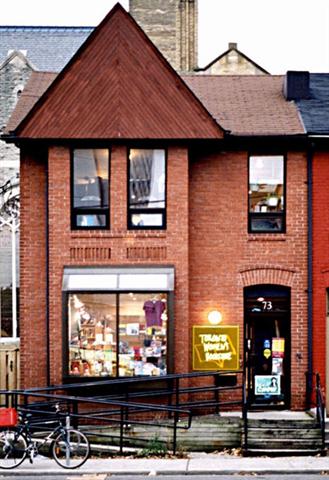 Calling it the "end of an era," owner Victoria Moreno announced on her website that the Toronto Women's Bookstore will close November 30 after 39 years in business. Although she had attempted "reviving and re-branding" the shop during the past two and a half years, she ultimately could not save it.

"The fact is book markets have changed radically in the past few years," she wrote. "E-books, fierce online competition and a stagnant economy have all contributed to our business model becoming no longer sustainable. I'm closing the bookstore with the bittersweet knowledge that I did my best. I gave everything I had; physically, emotionally, and financially. I've learned a great deal about every aspect of the business and I have no regrets."



Notes
Cool Idea of the Day: Harriett the Falcon's Cincinnati Tour
To celebrate the release of Harriett's Homecoming: A High-Flying Tour of Cincinnati by Susan Sachs Levine and illustrator Erin Burchwell (Orange Frazer Press), the publisher has invited children and families to join in a scavenger hunt throughout the downtown area, tracing the route of the story's main character, a peregrine falcon chick that is released and sets off to find her family atop the Fourth and Vine Tower.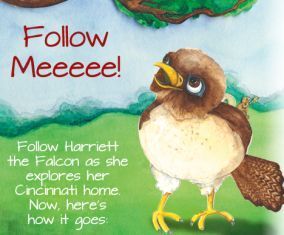 Readers of the book can go to Orange Frazer Press's website and click "Harriett's Homecoming: Scavenger Hunt Details" for a page that lists the featured locations, suggested activities for each and rules for participating in the hunt. Send in a picture of your child holding the book in front of five locations on the map in the back of the book and you will be entered to win a signed copy, a stuffed peregrine falcon toy, and a golden ticket to Raptor Inc. to visit the real Harriett falcon. Among the retailers selling Harriett's Homecoming: A High-Flying Tour of Cincinnati is hometown indie Joseph-Beth Booksellers.



World Book Night U.S. Hires Peraza, Cox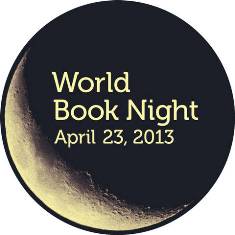 World Book Night U.S. has announced the following appointments:

Laura Peraza will manage social media platforms. She has worked in online marketing at Vintage Español and has experience in advertising, design and public relations.

Erin Cox will be in charge of fundraising. She formerly worked in Simon & Schuster children's marketing and earlier spent six years in nonprofit development in Chicago.

Peraza and Cox both will also work on customer service, Web content and marketing materials. Both also come from New York University's M.S. in Publishing: Digital and Print Media degree program, where they were members of the team that created WBN U.S.'s social media campaign for the first World Book Night here.

Executive director Carl Lennertz commented: "We need to maintain a high level of interaction with the volunteer book givers, build a robust new website, produce more resource materials for the givers, booksellers, and librarians and get more sponsors. Two very smart people involved in WBN for a year on a volunteer basis now join me in absolutely essential roles. They are altruistic individuals and enthusiastic booklovers, and their hard work and great ideas will help bring WBN to new levels of success in year two and beyond."

Lennertz added, "Laura and Erin have already had such a positive impact on things here, and I appreciate having them here for both their smarts and levity. My hair might get grayer less quickly this year! Every day brings a new challenge, and we work through it and hopefully, with our wonderful bookseller, librarian, publisher and author partners in all this, we're setting the stage for another good deed lovefest by the passionate book givers next April."




Book Trailer of the Day: Gather at the Table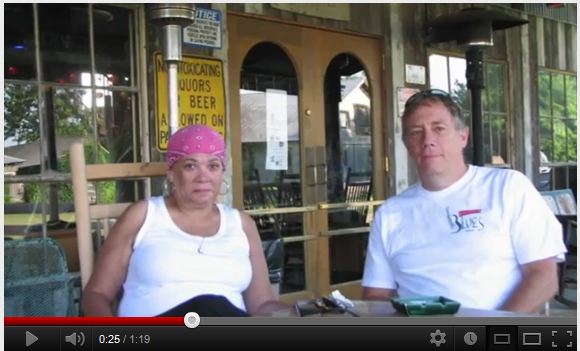 Gather at the Table: The Healing Journey of a Daughter of Slavery and a Son of the Slave Trade by Thomas Norman DeWolf and Sharon Morgan (Beacon Press).


Media and Movies
Media Heat: Anthony Robles on NBC's Ellen DeGeneres Show
Tomorrow on Good Morning America: Michael Symon, author of Michael Symon's Carnivore: 120 Recipes for Meat Lovers (Clarkson Potter, $35, 9780307951786).

---

Tomorrow morning on NPR's Marketplace Morning Report: James Daily, co-author of The Law of Superheroes (Gotham, $26, 9781592407262 ).

---

Tomorrow on ABC's Katie: Paul Carrick Brunson, author of It's Complicated (But It Doesn't Have to Be): A Modern Guide to Finding and Keeping Love (Gotham, $22.50, 9781592407699).

---

Tomorrow on NBC's Ellen DeGeneres Show: Anthony Robles, co-author of Unstoppable: From Underdog to Undefeated: How I Became a Champion (Gotham, $25, 9781592407774).

---

Tomorrow on the View: Jewell, author of That's What I'd Do (Simon & Schuster, $17.99, 9781442458130)

---

Tomorrow night on HBO's Real Time with Bill Maher: Shelia Bair, author of Bull by the Horns: Fighting to Save Main Street from Wall Street and Wall Street from Itself (Free Press. $26.99, 9781451672480).




This Weekend on Book TV: Winter of the World
Book TV airs on C-Span 2 this week from 8 a.m. Saturday to 8 a.m. Tuesday and focuses on political and historical books as well as the book industry. The following are highlights for this coming weekend. For more information, go to Book TV's website.

Saturday, October 13
8 a.m. Lynn Povich presents her book The Good Girls Revolt: How the Women of Newsweek Sued Their Bosses and Changed the Workplace (PublicAffairs, $25.99, 9781610391733). (Re-airs Saturday at 4 p.m. and Monday at 2 a.m.)

3 p.m. Dakota Meyer talks about his book Into the Fire: A Firsthand Account of the Most Extraordinary Battle in the Afghan War (Random House, $27, 9780812993400). (Re-airs Sunday at 11 p.m.)

5 p.m. Ken Follett discusses his novel Winter of the World (Dutton, $36, 9780525952923). (Re-airs Sunday at 9:30 a.m.)

7 p.m. David Lesch presents his book Syria: The Fall of the House of Assad (Yale University Press, $28, 9780300186512). (Re-airs Sunday at 2 p.m.)

8 p.m. At an event hosted by Lemuria Books, Jackson, Miss., Joseph Crespino talks about his book Strom Thurmond's America (Hill and Wang, $30, 9780809094806). (Re-airs Sunday at 10:30 a.m.)

8:45 p.m. Joshua Welle discusses his book In the Shadow of Greatness: Voices of Leadership, Sacrifice, and Service from America's Longest War (Naval Institute Press, $29.95, 9781612511382). (Re-airs Monday at 5 a.m.)

10 p.m. After Words: Amy Goodman interviews Marguerite Guzman Bouvard, author of The Invisible Wounds of War: Coming Home from Iraq and Afghanistan (Prometheus, $18, 9781616145538). (Re-airs Sunday at 9 p.m., Monday at 12 a.m. & 3 a.m., and October 21 at 12 p.m.)

10:45 p.m. Nick Adams presents his book Exceptional America: A Message of Hope from a Modern-Day de Tocqueville (iUniverse, $15.95, 9781475917680). (Re-airs Sunday at 3 p.m.)

Sunday, October 14
2 a.m. Janet Wallach talks about her book The Richest Woman in America: Hetty Green in the Guilded Age (Nan A. Talese, $27.95, 9780385531979). (Re-airs Sunday at 8:30 p.m.)

12:15 a.m. Book TV interviews Reyna Grande, author of The Distance Between Us: A Memoir (Atria, $25, 9781451661774). (Re-airs Sunday at 8 p.m.)

1 p.m. John Limbert discusses his book Negotiating with Iran: Wrestling with the Ghosts of History (U.S. Institute of Peace Press, $16.95, 9781601270436). (Re-airs Monday at 1 a.m.)

1:40 p.m. Brendan Doherty presents his book The Rise of the President's Permanent Campaign (University Press of Kansas, $19.95, 9780700618606). (Re-airs Monday at 1:40 a.m.)

7 p.m. Hedrick Smith talks about his book Who Stole the American Dream? (Random House, $30, 9781400069668).

9:45 p.m. John Chase and Jeff Coen present their book Golden: How Rod Blagojevich Talked Himself Out of the Governor's Office and Into Prison (Chicago Review Press, $27.95, 9781569763391).



Books & Authors
IndieBound: Other Indie Favorites
From last week's Indie bestseller lists, available at IndieBound.org, here are the recommended titles, which are also Indie Next Great Reads:

Hardcover
The Paternity Test by Michael Lowenthal (University of Wisconsin Press, $26.95, 9780299290009). "This novel is at once timely and classic. Readers won't be able to help rooting for Pat and Stu as they struggle to conceive a child through surrogacy and fight their family's--and their own--preconceived notions of what it means to be gay, all while trying to salvage their rocky relationship. Lowenthal's latest novel ultimately addresses the universal question: What makes a family a family? Deftly told and perfectly paced. Don't miss this one!" --Alise Hamilton, Andover Bookstore, Andover, Mass.

May We Be Forgiven by A.M. Homes (Viking, $26.95, 9780670025480). "Homes' latest darkly comic novel is more poignant and moving than it appears at first glimpse, and the rudderless, hapless Nixon scholar Harold Silver's year in the wilderness is more eye-opening than he can at first admit to himself. As Harry grows and grieves in his own way over the course of the insanity-laced year, we are happily along for the ride, unquestioningly loving the person he becomes. A truly remarkable feat of storytelling that both pulsates with the underlying ache of loss and manages to crack a couple of your ribs when you laugh too hard." --Seth Marko, UCSD Bookstore, La Jolla, Calif.

Paperback
The Angel Esmeralda: Nine Stories by Don DeLillo (Scribner, $15, 9781451659092). "This is the book DeLillo fans have been waiting for--his first collection of short stories written between 1979 and 2011. In these stories, DeLillo takes global themes and ideas, the conflicts we often don't want to acknowledge, and makes them human. The subjects are true and resonant: a jogger who witnesses a kidnapping, an elderly nun working in poverty-stricken New York, an astronaut looking down on a war-ravaged Earth. Each story is textured in DeLillo's precise, startling voice, one that can shout and whisper at the same time." --Michael Karpus, Books & Books, Bal Harbour, Fla.

For Ages 9 to 12
Homesick by Kate Klise (Feiwel & Friends, $16.99, 9781250008428). "The clever title of this novel is just the beginning of another great read from Klise. Benny's mom has left him, his difficult dad, and all the clutter in their house. When a local teacher enters their town in a most charming small town contest, the pressure is on to get the family home cleaned up. With a cast of quirky small-town characters and a natural disaster that no one knew was coming, Klise once again creates a place you would like to visit and characters you would like to meet. There is a lot of great 'stuff' in her new novel!" --Margaret Brennan Neville, The King's English, Salt Lake City, Utah

[Many thanks to IndieBound and the ABA!]




Book Review
Review: Try the Morgue
Try the Morgue by Eva Maria Staal (Liveright, $24.95 hardcover, 9780871403346, October 15, 2012)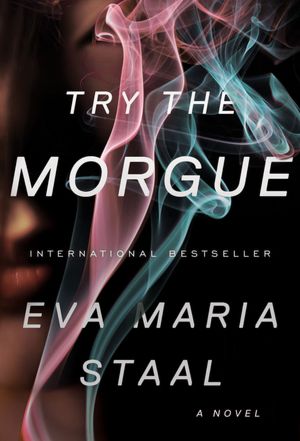 The pseudonymous Eva Maria Staal's first novel, Try the Morgue, deftly marries an edgy thriller to a sensitive literary story. It's narrated by Maria, a complex young woman caught between her desire for a stable family and the emotional rush she gets from lucrative, often illegal gun deals. Maria goes to work for Jimmy Liu, a Chinese Canadian with a taste for expensive glamour boys and a knack for making money. He teaches her all about clandestine weapon shipments, backroom brokering, bickering among dealers and slipping across borders under fake papers. Jimmy's personal attention attracts her as much a rich deal does. "He sees things in me that I don't see," she explains, "that no one sees."
Maria's narrative moves fluidly between her past and her present. Today she is moving to a suburb of Amsterdam with her architect husband, Martin, and their daughter, Nella. Her domestic life is one of playdates and conversations over coffee with Nella's schoolmate's mother. She cuddles in bed to calm a frightened Nella, washes her ballet tights and walks their dog Toby in the park. Yesterday, though, she was dealing carbines and Chinese-made Stingers--"not exactly something to be handing out in Karachi," she admits. "But it's a living." She develops the savvy to face down ruthless competing dealers in order to close a big weapon buy.
In both family and business, Jimmy's opinion always matters. When Jimmy disappears mysteriously in a deal gone wrong and, after she's tried all the hospitals, the local police tell her to "try the morgue," Maria is haunted by the words of his sword-making grandfather: "Swords don't take sides." Jimmy bought into that history as he tried to get her to stay in the business: "We're selling freedom, you and I! Freedom, security, and peace, Maria." Staal doesn't take sides either, but instead lets Maria tell her own story, where the sides she must choose between are not political, but personal... and that choice is the most difficult. --Bruce Jacobs
Shelf Talker: Staal, a former arms dealer, fictionalizes the dilemma of a young woman caught between the thrill of international gunrunning and the security of family and home.


Deeper Understanding
"Look Out!": The Horn Book at Simmons Colloquium
Recently, following the ceremony for the Boston Globe-Horn Book Awards, Roger Sutton, editor-in-chief of the Horn Book and Cathryn Mercier, director of the Center for the Study of Children's Literature at Simmons College in Boston, presented a remarkable day-long colloquium on children's literature.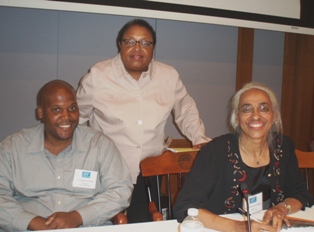 R. Gregory Christie, Deborah Taylor and Vaunda Micheaux Nelson, at a panel on No Crystal Stair.
We learned how nonfiction winner Chuck Close: Face Book by Chuck Close (Abrams) began with the three-part flip book at the volume's center, and how 12 fifth-graders from P.S. 8 in Brooklyn asked the central questions that formed the text. An image of a girl and her dog wrapped in colorful yarn on Jon Klassen's website sparked Mac Barnett's story for Extra Yarn (Balzer + Bray/HarperCollins). And a question repeatedly asked of Vaunda Micheaux Nelson--"Micheaux... Are you related to that bookseller in Harlem?"--prompted what she calls a "documentary novel," No Crystal Stair (Carolrhoda Lab/Lerner), illustrated by R. Gregroy Christie. It's about Nelson's great-uncle Lewis Micheaux, a self-educated man who opened the National Memorial African Bookstore, which became a cultural gathering place for the African-American community, frequented by Malcolm X and other leading thinkers.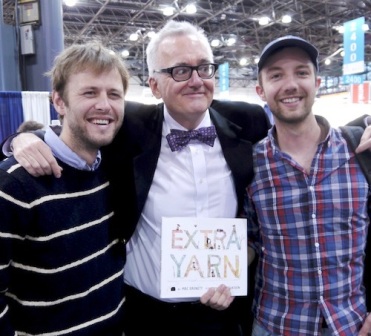 (l.-r.) Mac Barnett, Roger Sutton and Jon Klassen at BEA. (photo courtesy of the Horn Book)
The books' creators, along with librarians and teachers, took attendees deeper into the books and the issues facing those who work with children's literature. Barnett and Klassen spoke of leaving room for readers to bring their own experiences to Extra Yarn. They cited the spread of the ladders of the three robbers, the intruders' footpaths to the departure site of their boat, and the "aha" moment indicated by the light on in Annabelle's room suggesting she's discovered that her yarn is gone. Klassen leaves evidence that the theft occurred, but without an overt threat of danger.
Barnett, a chief architect of the "Proclamation!" in defense of picture books (a reaction to Julie Bosman's article in the New York Times about the demise of the picture book) led a panel discussion about how he recruited fellow picture book creators for the cause. In a breakout session later that day, led by Enoch Pratt Library's Deborah Taylor, however, teachers and librarians expressed concern that parents are rushing their young children out of picture books and into beginning readers--and even into chapter books. Part of librarians' and educators' job, they believe, is to educate parents about the depth of experience picture books offer, and the importance of allowing children to linger there.
Participants also got to discuss in greater depth all of the Boston Globe-Honor Book Award winners and honorees and how they relate to the Common Core. Books such as No Crystal Stair, as illustrator Christie said, offer a more "balanced curriculum," with individuals omitted from history textbooks. Teachers and librarians expressed concern that, with pressure to teach to the test and an absence of librarians in many schools, teachers won't have the resources necessary to cull the best of children's books to teach to the Common Core standards. The challenge will be to find ways of keeping teachers current and getting good new books to students, and to not rely solely on the titles provided in the appendices. Another disturbing trend discussed was the proliferation of young adult books not intended for teens, but rather for the increasing number of adults who buy YA books for themselves, and how the genre is skewing older.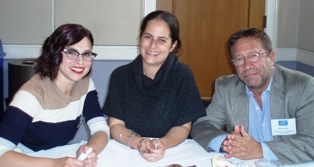 Erin E. Stead, Julie Fogliano and Neal Porter (And Then It's Spring)
The colloquium's theme, "Look Out!", permeated the conversation. The more obvious application surfaced in the viewpoints of the books' characters and subjects--the way Chuck Close sees the world, and allows others to see him through his self-portraits; the way Lewis Micheaux invited visitors to his bookstore to look at themselves differently from how white society viewed African-Americans, their history and their culture; and the way Elizabeth Wein's honor book Code Name Verity (Hyperion/Disney), and Mal Peet's honor book Life: An Exploded Diagram (Candlewick) invited young adults to look at war and its influences through the eyes of individuals who experienced it.
More surprising twists included Megan Lambert, a judge for the awards, admitting that she viewed the artwork of Gary Kelley for And the Soldiers Sang differently because of parallels fellow judge Thom Barthelmes saw between Kelley's illustrations and the work of Egon Schiele, an artist painting at the time of the book's subject, the "Silent Night truce" during the Great War. And Lambert discussed the connections her daughter made between Jon Klassen's bear and rabbit in Extra Yarn and in I Want My Hat Back ("He must have done Extra Yarn first," her daughter observed, "because... the rabbit dies in I Want My Hat Back") and how her daughter also saw the boy in And Then It's Spring as a young Amos McGee, not knowing that Erin E. Stead had illustrated both books.
And because so many in attendance share the spirit of Lewis Micheaux, they took "Look Out!" as marching orders of a sort: look out for good books; look out for their readers. Teach parents to linger longer over picture books; point teens to the true YA books meant for them. Look for the books that will explode the curriculum into stories that take them into deeper, more complex places and conversations. --Jennifer M. Brown