Shelf Awareness for Wednesday, May 15, 2013

News
Facts Disputed in Justice Department vs. Apple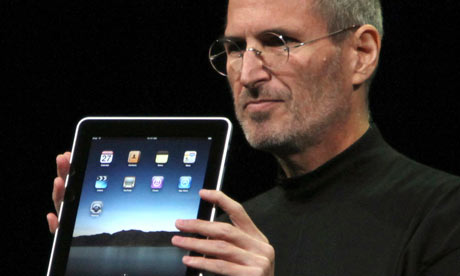 In dueling filings before trial, which is scheduled to begin June 3, Apple and the Justice Department present very different outlines of events that led to the adoption of the agency model for e-books in 2010 by five of the six major U.S. publishers, all of whom have settled with the Justice Department.
Now, according to the New York Times, the Justice Department is portraying Apple as the "ringmaster," pressuring publishers to adopt the agency model. The government's evidence includes an e-mail from the late Steve Jobs to James Murdoch of News Corporation, parent company of HarperCollins, saying, "Throw in with Apple and see if we can all make a go of this to create a real mainstream e-books market at $12.99 and $14.99."
The government also charged that Apple tried to push Random House to adopt the agency model earlier than it did by threatening to block a Random House e-book app from its App Store, with one Apple executive taking credit for the tactic. Apple apparently also suggested that Random House withhold e-books from Amazon to force Amazon to accept higher prices. Random House was the only one of the six large U.S. houses not to go along initially with the agency model and was not charged by the Justice Department.
The filing also quoted Penguin CEO David Shanks as saying that Apple was the "facilitator and go-between" for the five publishers in adopting the agency model.
In Apple's most recent filing, the company asserted, Reuters wrote, that "publishers had decided, independent of Apple, to eliminate discounts on wholesale book prices of e-books, to sell lucrative hardcover books first to bookstores in a practice called windowing and to take other measures to push Amazon to raise prices. When Apple, then in the process of developing the iPad, approached the publishers to set up an online bookstore, the electronics giant ran into opposition when it demanded that Apple receive a 30% commission, that publishers not undersell them, and that windowing be scrapped."
Apple said that difficult negotiations ensued. "Early--and constant--points of negotiation and contention were over Apple's price caps and 30 percent commission," Apple wrote in its filing. "After Apple sent draft agency agreements to each publisher CEO on Jan. 11, each immediately opposed Apple's price tiers and caps."


Children's Book Week Launches with Gala, Awards
Jeff Kinney and Robin Preiss Glasser took the top prizes Monday night at a gala to kick off Children's Book Week (May 13-19). The event, hosted by the Children's Book Council Foundation and Every Child a Reader, was held at Stage 48 in New York City. (Kudos to Robin Adelson, the CBC's executive director, and her team for seamlessly moving the event in 48 hours, after learning on Friday afternoon--from the videographer--that the original location had been shut down by the City of New York.)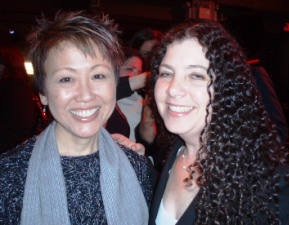 Lisa Yee with her agent, Jodi Reamer from Writers House.
Children across the country cast more than one million votes for their favorite books, author and artist in bookstores, libraries and classrooms, and at BookWeekOnline.com. Author Lisa Yee served as emcee this year, speculating that after years of hosts with hard-to-spell names (think: Jon Scieszka and Jarrett Krosoczka), she was an easy follow-up, with just three letters in her last name, two of them the same.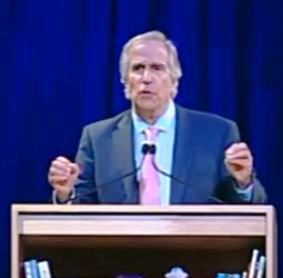 Yee introduced actor and author Henry Winkler, and recounted how, when the Fonz got a library card on Happy Days, library card registration went up 500%. Winkler (author of the Hank Zipzer series), who struggled in school due to dyslexia, told the children in the audience, "No matter how you learn or at what rate you learn, it has nothing to do with how brilliant you are."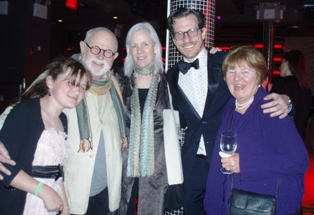 (l. to r.) Young reader Betsy Romans, Tomie dePaola, publisher Nancy Paulsen, Brian Selznick, and the Ferguson Public Library's Caroline Ward Romans.
Last year, Jeff Kinney (who has been nominated all five years of the awards' existence), finally won Author of the Year. Now it seems he cannot lose. He won the 2013 Author of the Year Award for Diary of a Wimpy Kid 7: The Third Wheel (Amulet/Abrams). Last year's Illustrator of the Year, Brian Selznick (Wonderstruck and also artist of this year's Children's Book Week poster), sporting a tiara, said, "It's time to give this crown to the next person." The 2013 Artist of the Year Award went to Robin Preiss Glasser, illustrator of Fancy Nancy and the Mermaid Ballet (HarperCollins). Glasser admitted that she loved playing "Queen for a Day" as a child with her younger siblings. She added, "I never grew out of being a drama queen."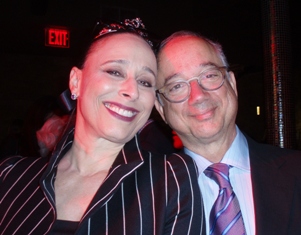 Robin Priess Glasser, Illustrator of the Year, with her husband, Bob.
The National Ambassador for Young People's Literature, Walter Dean Myers, presented the CBC Foundation's annual Impact Award to NPR host and special correspondent Michele Norris, creator of NPR's Backseat Book Club. Norris said she grew up with a speech impediment, and books played an important role in achieving her dream of becoming a journalist and in radio. Norris said the award is especially meaningful because her father was raised in Birmingham, Ala., where libraries were not open to him. The families of Avenue G and Ensley created their own lending library. "They weren't allowed to get books, and yet they found books," she said. Norris thanked her husband for supporting her idea from the beginning: to create something extra for "the prisoners of public radio," the children in the back seat.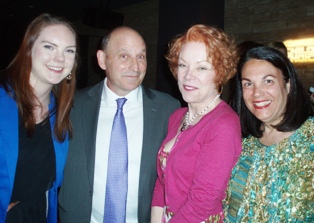 (l. to r.) Liz Kossnar of the Book Report with Jon Scieszka and his wife, Jerilyn Hansen, and Carol Fitzgerald, board member of Every Child a Reader and founder of the Book Report.
Reading Is Fundamental will donate to a school in need, designated by each of the winners, a set of 40 STEM books, and First Book will donate 5,000 books in the names of each of the 2013 Children's Choice Book Award winners--30,000 in all. (See the Children's Book Week events taking place across the nation here.) --Jennifer M. Brown
The complete list of the 2013 Children's Choice Book Award winners:
Kindergarten to 2nd Grade Book of the Year: Nighttime Ninja by Barbara DaCosta, illus. by Ed Young (Little, Brown)
3rd to 4th Grade: Bad Kitty for President by Nick Bruel (Roaring Brook/Macmillan)
5th to 6th Grade: Dork Diaries 4: Tales from a Not-So-Graceful Ice Princess by Rachel Renée Russell (Aladdin/Simon & Schuster)
Teen Book of the Year: The Fault in Our Stars by John Green (Dutton/Penguin)


Bank Square Books Brings in Authors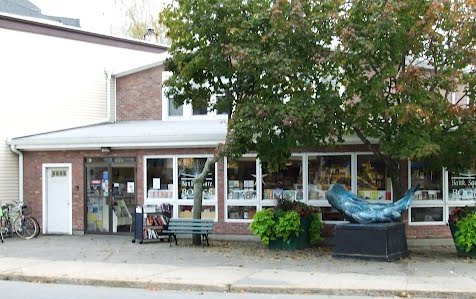 Bank Square Books in Mystic, Conn., is working to expand its suite of author programs by partnering with a plethora of local businesses, including restaurants and movie theaters, as well as libraries, and making many " 'bundling' offers where fans get special prices on event and merchandise packages," the Day wrote.
Among the most popular of Bank Square Books' new initiatives is a series that brings authors to the Oyster Club, well-known seafood restaurant in Mystic. Chef and cookbook author Colman Andrews has appeared twice at the Oyster Club for events sponsored by Banks Square Books. At both events, Andrews prepared food for the guests. The store has also hosted a number of in-store luncheons with visiting authors.
Today, Bank Square Books will partner with Olde Mistick Village Art Cinemas in Mystic to stream Dan Brown's Inferno event at Lincoln Center in New York City. And tomorrow Bank Square will bring Dennis Lehane to the Groton Public Library for a reading
Co-owner Annie Philbrick told the paper that independent stores are mutually supportive, saying, "Naturally, even between independents, it's somewhat competitive here and there. But we want each other to succeed as part of the bigger picture. We each develop a community presence and rely on that loyalty. I don't think you'd want another bookstore to open across the street, but otherwise...."


Obituary Note: Milane Christiansen
Milane Christiansen, founder and owner for 30 years of the Book Works in Del Mar, Calif., died on April 21 of complications of ALS. She was 70.
Kathryn Shevelow remembered:

Christiansen arrived in San Diego County in the late 1960s. "At that time," she said in a 2011 interview, "there didn't seem to be a lot of literary life going on. So I decided I would bring it here." She opened the Book Works in 1976. The store quickly gained national recognition, drawing large audiences to book signings by authors such as Oliver Sacks, Gore Vidal, Joyce Carol Oates, T. Coraghessan Boyle, Chitra Banerjee Divakaruni, Armistead Maupin, Amy Tan, Lily Tomlin, Simon Winchester and Paul Krugman, as well as local luminaries including Manny Farber, William Murray and Francis Crick. Chef-author appearances were perennially popular: Alice Waters, Jacques Pepin, David Tanis and Julia Child came to sign their new cookbooks; Child's last book signing before her death was at the Book Works.
Alongside its stock of literature, art books and cookery, the Book Works carried the latest works on India, one of Christiansen's lifelong interests. Born in Los Angeles, she spent most of her childhood in rural Minnesota and Minneapolis. After graduating from college, she joined the Peace Corps in 1965, two years after its establishment, and at age 22 was sent to India. She spent two years in Gujarat, where, on her own initiative, she moved into a house by herself in a remote village and set up a health care clinic to serve the poor. During her time there, Christiansen developed the deep love of the Indian people and culture that remained with her the rest of her life. "India gave me so much more than I could ever have given it," she would say. She subsequently returned to India several times.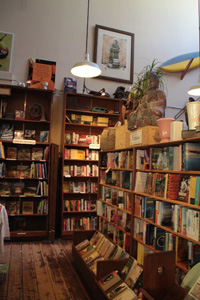 Christiansen brought to her store her distinctive style, installing an old wood plank floor on which she arranged oak tables, chairs and her grandmother's upright piano; at the back was a carpeted children's "pit"; mid-century paintings decorated the walls; from the ceiling hung an antique carousel horse. She had an extraordinarily fine eye, finding old and new trends in jewelry, ceramics and textiles. Artifacts such as Bauer pottery, mid-century paintings, old Buddhas, vintage jewelry and garden statuary set off her diverse and thoughtfully-chosen selection of books, journals and unique greeting cards. The store's book bag bore an inscription from Cicero: "If you have a garden and a library, you have everything you need."
For greater San Diego, the Book Works was much more than a store: it was a resource and a treasure; a unique, warm space to gather; and an education. Christiansen believed it to be her responsibility as a bookstore owner to support serious writers both established and new, and to expand readers' literary horizons. Many of her loyal customers regularly stopped by to ask, "Milane, what should I read?" She always prepared herself to have good answers to that question. The Book Works sponsored not only readings and lectures, but also jazz recitals, book discussion groups, and writing workshops. Most of all, it was a place to browse and linger--a community. One of her former employees, Adele Irwin, recalls, "I had customers bring their kids in and watch them play and browse in the store just as they had as a child." There were also several bookstore romances, Irwin says, "with two marriages that I know of!"
After selling the Book Works in 2006 [which closed in 2011], Christiansen also worked at Amba in Solana Beach, a gallery and boutique that sells and promotes the arts and textiles of India and directly supports their craftsmen. In 2011, she co-founded, with Nina MacConnel, a series called "Good Earth/Great Chefs," which hosted well- known chef-authors at the Chino Farm in Rancho Santa Fe for "pleine air" book signings and food tastings. This series, which will continue, has proved enormously popular: famous chefs such as Nancy Silverton, Alice Waters and Jonathan Waxman have sold an unprecedented amount of books at each of these events.
All those who were in contact with Christiansen during her illness were struck by the great courage and strength she showed as her disease progressed. Many younger people to whom she had been a friend and mentor over several decades wrote with deep feeling to express the profound impact she had had on their lives. She never lost her sense of humor, her pleasure in the company of her friends and her beloved cat Kali, and her love of relaxing in her garden with a well-made gin and tonic.
A memorial service for Milane Christiansen will be held at the San Diego Botanical Gardens in Encinitas on Tuesday, May 21, from 5:30-7:30 p.m. A scholarship at UCSD has been established to commemorate her love of literature: to donate, please search for the "Milane Christiansen Fund" (or #3872) at www-er.ucsd.edu/givetoucsd.


Notes
Image of the Day: Author James Franco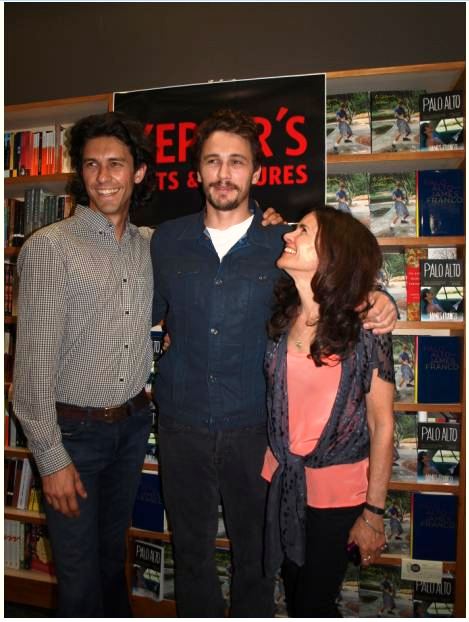 As part of the new Kepler's Arts and Lectures series, on Monday night, Kepler's Books, Menlo Park, Calif., hosted actor James Franco in conversation with his mother, author and actress Betsy Franco, about his new book, A California Childhood (Insight Editions). (See the trailer here.) In the book, Franco plays with the concept of memoir through personal snapshots, sketches, paintings, poems and stories. At the event, he was loquacious and easy going, answered many, many questions and personalized every book. Here Franco, who grew up in neighboring Palo Alto, appears with his brother Tom and his mother, who has launched many of her books at Kepler's, too.
photo: Angela Mann


[words] Bookstore Wins Hosseini Visit
Congratulations to [words] Bookstore, Maplewood, N.J., which won Penguin's window display competition and will be visited this fall by Khaled Hosseini, author of the The Kite Runner and A Thousand Splendid Suns, whose new book is And the Mountains Echoed.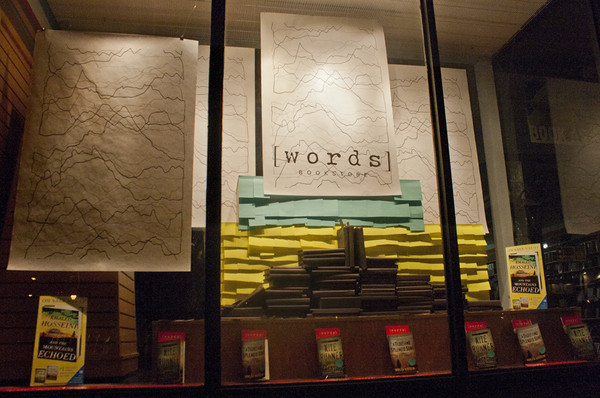 "We are thrilled that Khaled Hosseini will be appearing in Maplewood, proud of our window designer Meghan Keane for creating such a fabulous display, and grateful to all of our friends in the community who banded together to help us win this contest," owner Jonah Zimiles told the Maplewood Patch.
Penguin picked five bookstores as finalists in the contest for their window displays featuring Hosseini's work. The public voted [words] the winner.


BEA: Walks on the West Side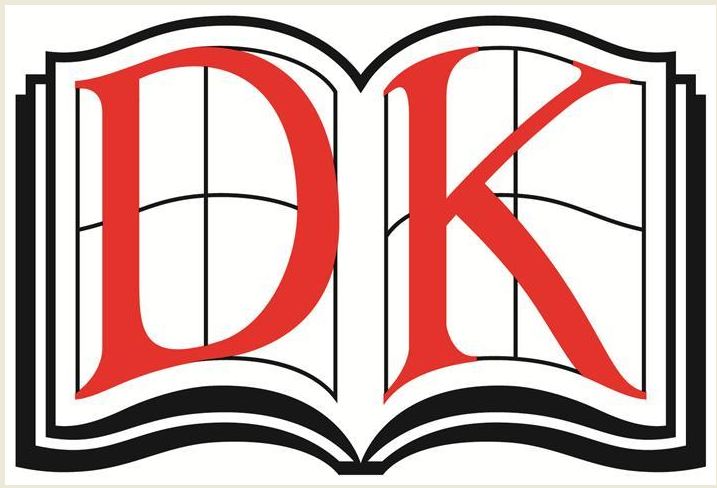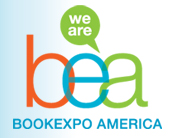 Taking a break from Book Expo America (May 30–June 1) at the Javits Center in New York City used to necessitate hailing a cab or making a desolate trek east to Times Square. But these days there are plenty of ways to escape nearby, from strolling the High Line to cocktailing under the stars. Here, DK Eyewitness Travel Guides brings you their favorite walks on the West Side:


photo: Will Steacy
1. The High Line (from Gansevoort St. to W. 34th St., between 10th & 11th Aves.)
After a long day under the fluorescent lights of the Javits, catch the last rays of sun on the High Line park, built on a former elevated freight railbed; in this era of sustainability, it's one of the New York City's greatest recent contributions. Enter at 30th Street and 10th Avenue to stroll paths lined with grasses, flowering plants and gray birches. Each section reveals different features--a mini-lawn, a sundeck, a steel flyover walkway. A bonus: The park also offers lots of free activities, including tours with the High Line gardeners by day and stargazing by night.

2. Terroir on the Porch (on the High Line, at West 15th St.)
The only thing better than relaxing on the High Line is doing so with a cocktail in hand. Ease into the evening at Terroir on the Porch, one of the few venues on the High Line that has nabbed a liquor license. The gleefully nonconformist wine bar--its slogan is "the elitist wine bar for everyone!"--features an artisanal-leaning menu and New York State vintages and brews, plus a veal and ricotta meatball sub that puts the cellophane-wrapped Javits sandwiches to shame.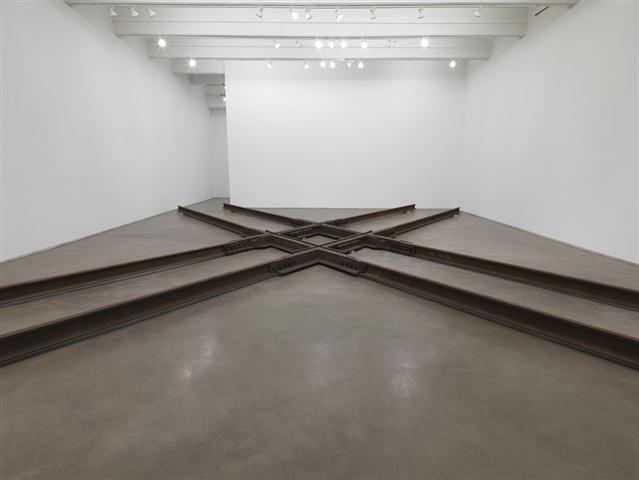 3. Chelsea Art Galleries (between 10th and 11th Aves., from W. 18th to W. 28th)
Let's be honest: The streets near Javits are hardly bastions of culture. For that, stroll toward more artistic pastures--the Chelsea art galleries. The variety (and occasional audacity) of art is formidable, spread out among 200-plus galleries. Check out the airy Zach Feuer Gallery (530 W. 24th St.), which will feature an eye-catching sculpture, Diamond Crossing, during BEA (through June 15), composed of decommissioned steel railroad tracks. In the mood for wine served in a plastic cup? Saunter through Chelsea on Thursday night, when many of the galleries celebrate openings and where you can often meet the artists.

4. Chelsea Piers (Pier 62, Hudson River Park at 23rd St.)
Carrying around all that BEA book swag is probably working out muscle groups you never knew you had. Continue doing so at the 23-foot rock-climbing wall at Chelsea Piers. Or unwind at the Chelsea Piers golf club, which is Manhattan's only year-round outdoor driving range. When you tire of hitting those little white balls, you can turn your sights to the gorgeous views of the Hudson River.

5. Hudson River Park (from 59th St. to Battery Park)
Trek the leafy banks of the Hudson River along the longest waterfront park in the U.S. Hudson River Park boasts five miles of continuous esplanades for walking and cycling, plus tennis, basketball and beach volleyball courts, and free kayaking, which just opened for the summer season. If you're feeling adventurous, trek downtown via the park path to practice your aerial moves at the Trapeze School New York (on West Street near Houston St.).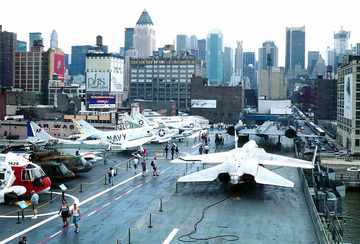 6. Intrepid Sea, Air, and Space Museum (Pier 86, W. 46th St.)
History mixes with the present at the USS Intrepid aircraft carrier, just north of the Javits at Pier 86. Although the Space Shuttle Pavilion is still closed due to damages sustained by Hurricane Sandy, you can tour other exhibits, such as flight simulators, fighter planes from the 1940s, the world's fastest spy plane and the Growler, a guided-missile submarine.

7. Circle Line (Pier 83, W. 42nd St. at Twelfth Ave.)
A float down the Hudson River affords wide-angle views of the Manhattan skyline that you rarely get from land. Hop on the Circle Line for an afternoon away from the Javits or opt for the Semi-Circle, an hour and a half cruise that offers glimpses of all the biggest landmarks, including the Statue of Liberty, the Brooklyn Bridge and the Chrysler Building. You can also make a night of it with your new BEA friends on the Thirsty Thursday Night DJ Dance Cruise, which starts its season on May 23.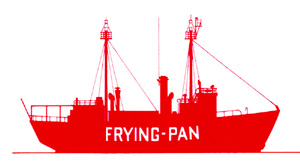 8. Lightship Frying Pan (Pier 66, Hudson River Park at 26th St.)
Continue the maritime theme and eat like an angler on the outdoor deck at the Lightship Frying Pan, a historic lightship docked at Pier 66 that serves crab cakes, fresh shrimp, grilled corn on the cob and, of course, drinks.

9. Press Lounge (at Ink48 Hotel, 653 11th Ave., at W. 48th St.)
The name may conjure up images of reporters with press badges typing furiously under deadline, but the reality is far more soothing. The breezy, shaded rooftop that crowns the boutique Ink48 hotel spreads over 3,000 square feet. During BEA, Press Lounge is pouring its spring cocktail menu: try the Kentucky Sentinel, with bourbon, amaretto, Southern Comfort, and orange and pineapple juices. You may just feel inspired to consider this upscale hotel for next year's BEA; they offer all sorts of fun deals, like complimentary bike use.

10. Pio Pio (604 10th Ave., near 43rd St.)
Looking for a less formal destination for dinner and drinks? Bring your BEA buddies to Pio Pio and cap off the day with a pisco sour, accompanied by tangy ceviche and a Peruvian-style whole chicken--and perhaps another pisco sour (or three). In keeping with Peruvian tradition, dining out here is as much a social occasion as a culinary one.


Floor Display of the Day: '9 Circles of Literary Damnation'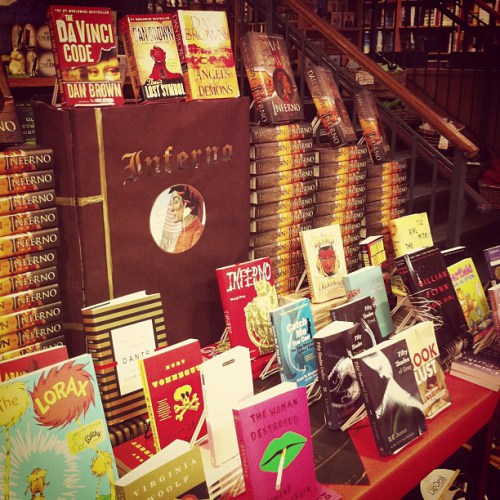 "Fired up by the release of Dan Brown's Dante-inspired new thriller, Inferno," the staff at BookPeople, Austin, Tex, "put together a massive display on our first floor honoring all nine circles of Dante's hell: Limbo, Lust, Gluttony, Greed, Anger, Heresy, Violence, Fraud & Treachery. From Fifty Shades of Grey (Lust) to The Girl with the Dragon Tattoo (Violence) to The Vanishers (Fraud, Treachery, actually that one covers a few...) to Garfield Weighs His Options (Gluttony) to Slaughterhouse Five (Vonnegut was an atheist--Limbo!), you are invited to gleefully descend into the fiery pits of damnation with us. Come on, you'll like it. It's warm down here."


Cheryl Strayed's Local Indie Bookstore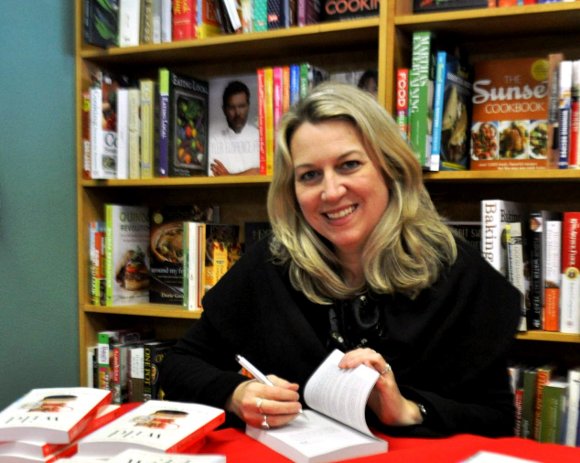 photo: Gadling.com
Gadling.com's Wandering Writer series toured inner northeast Portland, Ore., with author Cheryl Strayed. Among their stops was her local indie bookstore, Broadway Books, where she has "worked out a deal with the owners to direct any requests from her website for signed copies to the store. This way, she can stop by on a leisurely afternoon to mark up her goods."

"When we pop by, they might have a few copies waiting," she said, and "it turns out the bookstore has many more than a few copies waiting for Strayed, 196 copies of the paperback version of Wild, to be exact, officially on sale the next day," Gadling.com noted.


Summer Smith Joins Bloomsbury
Effective today, Summer Smith has joined Bloomsbury Adult Trade as associate director of publicity. She was formerly publicity manager at Houghton Mifflin Harcourt, where she worked for the past three years.


Book Trailer of the Day: The Philadelphia Chromosome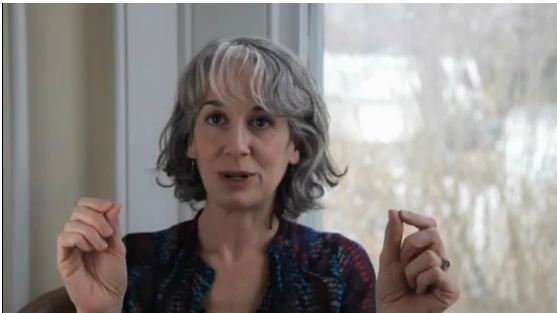 The Philadelphia Chromosome by Jessica Wapner (Experiment Publishing) is about the development of a treatment for a form of leukemia.


Media and Movies
Media Heat: Ice-T on the Late Late Show
This morning on MSNBC's Morning Joe: Dan Brown, author of Inferno: A Novel (Doubleday, $29.95, 9780385537858).
---
Tonight on the Late Late Show with Craig Ferguson: Ice-T, co-author of Mirror Image (Forge, $14.99, 9780765332196).

---

Tomorrow morning on Good Morning America: Emily Matchar, author of Homeward Bound: Why Women Are Embracing the New Domesticity (Simon & Schuster, $26, 9781451665444).

---

Tomorrow morning on CBS This Morning: Allen Frances, author of Saving Normal: An Insider's Revolt Against Out-of-Control Psychiatric Diagnosis, DSM-5, Big Pharma, and the Medicalization of Ordinary Life (Morrow, $27.99, 9780062229250).

---

Tomorrow on KCRW's Bookworm: Aleksandar Hemon, author of The Book of My Lives (Farrar, Straus & Giroux, $25, 9780374115739). As the show put it: "In The Book of My Lives, Aleksandar Hemon takes us though his life from his childhood in Sarajevo to the death of his young daughter--from the public tragedy of warfare to the private catastrophe of the loss of his child. He discusses the lessons he's learned about literature: the fallacy that it is ennobling, as well as his gradual understanding that the storytelling need makes no distinction between fiction and non-fiction. Ultimately, what Hemon seeks from literature is the sense of community he felt in Bosnia, where there is no word for 'private.' "

---

Tomorrow on the View: Olympia Snowe, author of Fighting for Common Ground: How We Can Fix the Stalemate in Congress (Weinstein, $26, 9781602862173).

---

Tomorrow night on the Tonight Show with Jay Leno: Phil Jackson, co-author of Eleven Rings: The Soul of Success (Penguin Press, $27.95, 9781594205118).

---

Tomorrow night on the Daily Show: George Packer, author of The Unwinding: An Inner History of the New America (Farrar, Straus & Giroux, $27, 9780374102418).


TV: Wayward Pines
Fox has greenlighted M. Night Shyamalan's show Wayward Pines, based on Blake Crouch's novel Pines (from his Wayward Pines book series) for a 2014 premiere, Deadline.com reported. Matt Dillon will star in the project, which is being written by Chad Hodge and directed by Shyamalan.


Books & Authors
Awards: RSL Ondaatje; Midwest Booksellers Choice Finalists
Philip Hensher won the £10,000 (about US$15,225) RSL Ondaatje Prize, which is given to "a distinguished work of fiction, nonfiction or poetry, evoking the spirit of a place," for Scenes from Early Life. Author Julia Blackburn, who served as one of the judges, said: "Maybe it is the fact of being an outsider, while at the same time being intimately connected with his narrator, that enabled Hensher to describe the hubbub of a country's political transition with such immediacy; we enter an unfamiliar world with him and smell and taste and hear it on all sides."

---

Finalists for this year's Midwest Booksellers Choice Awards, sponsored by the Midwest Independent Booksellers Association and honoring books dealing with the Midwest or by authors in the Midwest, have been selected. Midwest indie booksellers will now vote for their favorites, and winners will be celebrated during the Heartland Fall Forum in early October.

"Our process is unique because first we poll booksellers for their nominations, and then create a ballot for them to vote on which titles they believe are most worthy of the award, making our awards a celebration of indie handselling at its best," MIBA noted, adding that this year it also "incorporated publisher nominations--allowing all aspects of the trade to contribute to the nomination process."


IndieBound: Other Indie Favorites
From last week's Indie bestseller lists, available at IndieBound.org, here are the recommended titles, which are also Indie Next Great Reads:

Hardcovers
The River of No Return: A Novel by Bee Ridgeway (Dutton, $27.95, 9780525953869). "This romp in time has it all! There's a dashing hero, several feisty heroines, some really nasty bad guys, plenty of mystery, suspense, humor, and romance as Ridgeway navigates her eminently plausible route along the River of Time filled with paradoxes and switchbacks. A must for fans of Gabaldon's Outlander and Harkness' A Discovery of Witches." --Annie Leonard, The Next Chapter, Knoxville, Iowa

The World's Strongest Librarian: A Memoir of Tourette's, Faith, Strength, and the Power of Family by Josh Hanagarne (Gotham, $26, 9781592407873). "Resplendent with the intelligence that comes from accumulated experience, seasoned with sudden and delightful humor, and written with great sensitivity, Hanagarne's memoir is one of this spring's best surprises. It is not simply a love letter to anyone who has built a life around books, but also a moving autobiographical work of a gentle giant who refuses to let his sense of wonder about the world be displaced by his challenges and an insightful and informative exposition of what it is like to wake every morning and navigate life with Tourette Syndrome. Highly recommended!" --Aaron Cance, The King's English Bookshop, Salt Lake City, Utah

Paperback
The Lola Quartet: A Novel by Emily St. John Mandel (Unbridled Books, $16, 9781609530990). "In her latest, St. John Mandel shows how relationships formed in high school, so often fraught with drama, can ebb and flow and fade and come back to haunt. Among her characters, the perception of what's important and the potential impact of actions varies widely, and something as seemingly insignificant as a photograph can become riddled with layers of meaning, differing for each person who sees it. The writing is taut, the characters well wrought, and St. John Mandel's characteristic infusions of moral ambiguity and complexity remind us, as good novels should, of what it means to be human." --Emily Pullen, WORD, Brooklyn, N.Y.

For Ages 4-8
Little Critter: Bedtime Stories by Mercer Mayer (HarperFestival, $11.99, 9780062236401). "Mayer's Little Critter books are my go-to titles when people don't know what picture books they're looking for. Many of them exclaim that they remember and love these books, and the rest fall in love on the spot. Little Critter has been the catalyst to bring many children to reading, and this boxed set of six of his favorite adventures makes the perfect gift." --Diana Portwood, Bob's Beach Books, Lincoln City, Ore.

[Many thanks to IndieBound and the ABA!]


Book Brahmin: Richard R. Beeman
photo: Candace DiCarlo
Richard R. Beeman is the John Welsh Centennial Professor of History at the University of Pennsylvania. He is the author of six books on the American Revolution and the Constitution, including Plain, Honest Men and, most recently, Our Lives, Our Fortunes and Our Sacred Honor: The Forging of American Independence, 1774-1776, published by Basic Books on May 7, 2013. A trustee of the National Constitution Center, Beeman lives in Media, Pa.
On your nightstand now:
Ian McEwan's Sweet Tooth; J. Harvie Wilkinson's Cosmic Constitutional Theory; Barbara Kingsolver's Flight Behavior; Leo Tolstoy's Anna Karenina.
Favorite book when you were a child:
Every biography of a professional athlete in my elementary school library.
Your top five authors:
Ian McEwan, Barbara Kingsolver, John Steinbeck, Richard Russo and Gordon Wood.
Book you've faked reading:
I've just tried to read all of Malcolm Lowry's Under the Volcano for my book group, and I was only able to make it halfway through. He makes James Joyce seem like an easy read.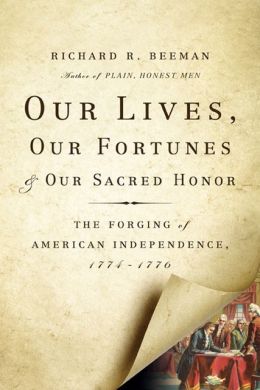 Book you're an evangelist for:
Barbara Kingsolver's The Poisonwood Bible (although one of its main characters was indeed an evangelist, this had little to do with the enthralling character of the novel).
Book that changed your life:
Daniel Boorstin's The Americans: The Colonial Experience. I was headed to law school before I read Boorstin's book in an American history course in the spring semester of my senior year. Because of that book, I deferred my law school admission and enrolled in a Master's program in history. At the end of that year I decided that being a historian was much more interesting than being a lawyer, enrolled in a Ph.D. program, and the rest is history.
Favorite line from a book:
"We hold these truths to be self-evident, that all men are created equal, that they are endowed by their Creator with certain unalienable Rights, that among these are Life, Liberty, and the pursuit of Happiness." I know that the Declaration of Independence is not, strictly speaking, a book, but it is the most important and far-reaching piece of writing in all of American history.
Book you most want to read again for the first time:
John Steinbeck's Cannery Row. This is not the finest of Steinbeck's novels, but it was the first one that I read, and I dove deeper and deeper into his writings from that time forward.
What are the novels that you are most ashamed of not reading?
The list is a long one, but at the top of the list are Tolstoy's Anna Karenina (you'll notice it is on the bottom of the pile of books on my nightstand) and Melville's Moby Dick. As an American historian, I'm particularly embarrassed that I haven't read Moby Dick but, hopefully, there is still time to correct this error in my ways.


Book Review
YA Review: 45 Pounds (More or Less)
45 Pounds (More or Less) by Kelly Barson (Viking, $16.99 hardcover, 272p., ages 12-up, 9780670784820, July 11, 2013)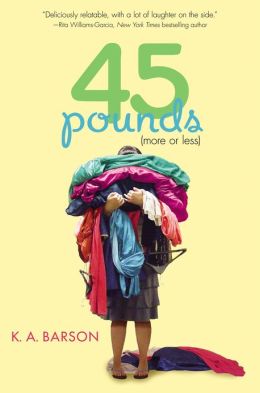 First novelist K.A. Barson channels the voice of a real girl grappling with real issues.
Narrator Antoinette (Ann) Galardi, age 16, is a size 17. Her mother is obsessed with her weight (her own weight as well as Ann's) and exercise. Ann feels like she doesn't belong either with her mother, her husband, Mike, and their four-year-old twins, nor with her absent father and his family. Ann hasn't spoken with her older brother, Tony, since he left more than a year ago, and Ann's best friend moved to a new high school so she could play tennis. So what's a girl to do? Take comfort in food.
But now Ann's beloved Aunt Jackie is getting married, and Ann has two months to lose the 45 pounds referenced in the title, to get to her ideal weight. A scene of Ann in the dressing room trying on a dress at the hip shop Snapz! is to die for (she imagines the 9-1-1 call: "A girl trapped in a dress. A fat girl. Trapped in a Snapz! size 3"). To top it off, Ann needs to get a job in order to support a new diet plan with monthly pre-portioned food and vitamin supplements. Mostly, we sense that, aside from her chain-smoking, funny and supportive Gram, and her pull-no-punches Aunt Jackie, Ann has no allies. She has no real enemies, either. Still, Ann thinks, "Being popular is a curse I wouldn't mind having." Then Raynee Gilbert (one of the cool clique referred to as "the Knees," along with Melanie, Tiffany and Courtney) tells Ann that there's an opening at Twisted Pretzel. Everything comes to a head at the Knees' 4th of July party, hosted by Raynee.
Barson chronicles one teen's realistic struggle--both physically and psychologically--to get control of her eating issues. Ann is so used to retreating into isolation that she assumes her family and Raynee are trying to leave her out. She believes the joke is always on her, even when it's not. Readers will pick up on clues before Ann does; her awakening to the truth--that people value her for who she is--happens gradually and credibly, over the book's span from June to August. And it takes an innocent pretend tea party hosted by Ann's four-year-old sister for the teen to see how her attitudes toward food and herself have affected those she loves.
Teens who struggle with their weight will find a funny, smart companion in Barson's charming heroine, and those who overlook or judge a classmate like Ann may find themselves taking a moment to get to know him or her. All readers will cheer for this winning character. --Jennifer M. Brown
Shelf Talker: In this uplifting first novel, 16-year-old Ann Galardi, a size 17, embarks on a mission to lose 45 pounds and winds up finding herself.