Shelf Awareness for Thursday, April 3, 2014

News
Jeopardy! Champ Buys Seattle's Santoro's Books
Carol Santoro, owner of Santoro's Books in the Phinney Ridge/Greenwood area of Seattle, Wash., is selling the store to Tom Nissley, an author, former Amazon books editor and eight-time champion on Jeopardy! The sale is effective in early May, and Nissley plans to close the store and reopen it under the name Phinney Books in early June. Santoro is keeping the Santoro's Books name for her wholesale business providing books for schools and libraries.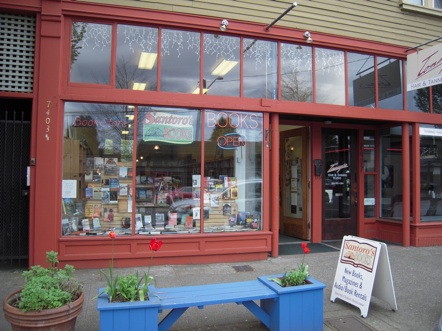 photo: booktravelerswest.com
"I couldn't have hoped for a better buyer or a better outcome for the bookstore," Santoro said in an announcement about the sale. "After nine years owning Santoro's Books and 29 years in the bookselling business, it's time for me to make a change. I feel completely confident that Tom will take the bookstore in an interesting new direction. He's extremely knowledgeable and well-connected in the bookselling world--it's a perfect fit. My customers are ecstatic that this will live on as Phinney Books."
For his part, Nissley said, "After recommending books online for 10 years, and then in the pages of my own book, I'm looking forward to putting good books directly in readers' hands for a change. And I'm excited to be doing so just eight blocks from my house, at a store that Carol has built into a neighborhood institution."
He called the Kindle "an excellent machine, but so is the book. We're living in a digital age, but it's become clear in the past couple of years that many readers still want to read physical books and want to buy them at local, independent bookstores, which are thriving in Seattle."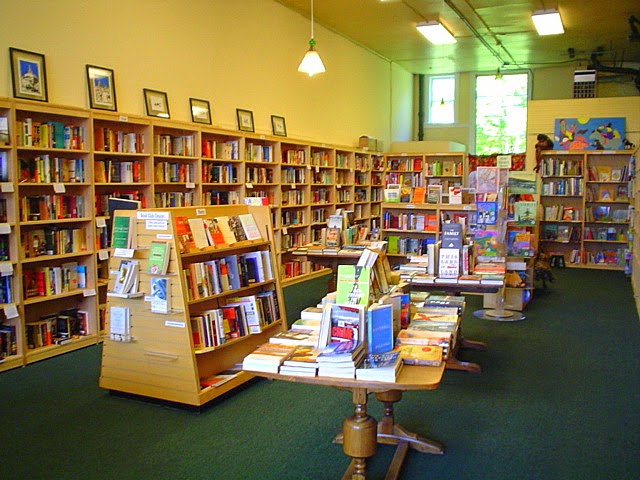 Nissley plans to continue the 1,200-square-foot store's general-interest emphasis and also offer a selection of other items, including custom book-themed paper goods and the sparkly vinyl handbags made by Glittersweet, his wife Laura Silverstein's company.
Santoro began her bookselling career in 1985 when she opened Second Story Bookstore in Wallingford Center in Seattle. After 10 years, she sold the store, and with a partner started an online bookselling business, Books on Call. (Coincidentally, another person in Seattle had a similar idea around the same time.) Then she joined Fremont Place Book Company as a partner in 1997. Five years later, she repurchased Second Story Bookstore, where she sold new and used books with Marla Vandewater, former owner of Vandewater Books. In 2005, Santoro opened Santoro's Books.
Nissley received a Ph.D. in English from the University of Washington in 1999 and was an editor for Microsoft's Encarta encyclopedias for two years before joining Amazon as a books editor. Between 2000 and 2011, he founded Omnivoracious, the Amazon books blog, managed the Best Books of the Year and Best Books of the Month programs and interviewed dozens of authors.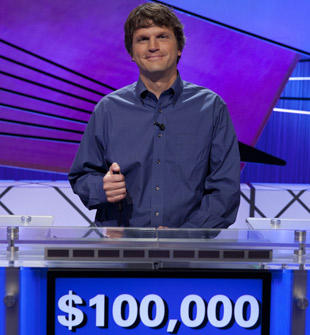 In 2010 Nissley won eight games and $235,400 on Jeopardy!, the fourth-highest regular-game total in the history of the show. He won another $100,000 as the runner-up in the 2011 Jeopardy! Tournament of Champions, and appeared again on the show this past Monday as part of the 30th anniversary Battle of the Decades.
Last November, Norton published his first book, A Reader's Book of Days: True Tales from the Lives and Works of Writers for Every Day of the Year. He also reviewed books regularly for the Stranger and also written for the Millions, the Paris Review Daily and Slate.


Michael Tamblyn Named President of Kobo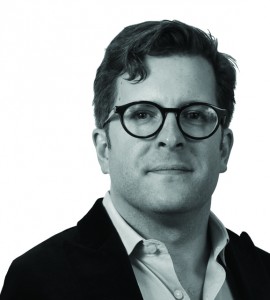 Tamblyn
Michael Tamblyn has been appointed president of Kobo and continues as chief content officer, the position he has held since February 2013. The company said that he will "work closely" with Taka Aiki, who was appointed CEO two months ago, replacing Michael Serbinis.

"As one of my closest advisors, Michael has tremendous insight into the organization and continues to inspire the organization with his creativity and innovative ideas," Aiki said. "He is the perfect partner to help grow the company, while continuing to put the customer first in all the decisions we make."

Tamblyn commented: "We are entering an exciting time as we continue to evolve Kobo to capture new opportunities in each of the territories in which we operate. We will continue to focus on increasing profitability, growing our market share, succeeding with our incredible partners, and, above all, ensuring we deliver the very best eReading experience to the most passionate readers around the world."

Tamblyn is a member of Kobo's founding executive team, having joined its predecessor Shortcovers in June 2009 and was executive v-p, content, sales and merchandising, before becoming chief content officer. Earlier, Tamblyn was the founding CEO of BookNet Canada and co-founder of Bookshelf.ca, which was purchased by Indigo Books & Music in 1998. At Indigo, he launched Indigo.ca and served as v-p of online operations.


Pharos Editions, Counterpoint Press to Form Joint Venture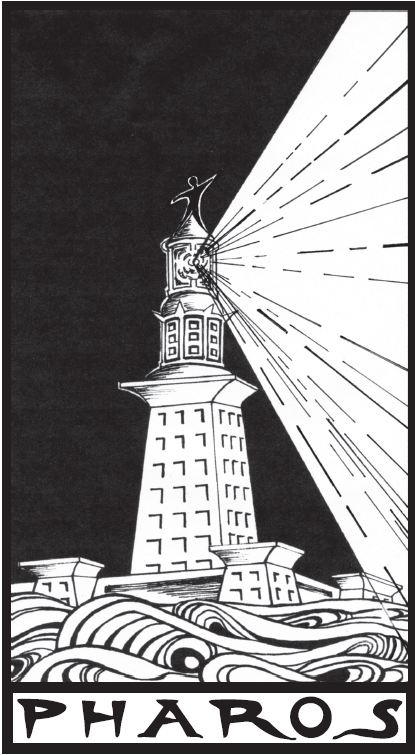 Pharos Editions, an imprint of Dark Coast Press that re-releases out-of-print and forgotten books chosen by authors, will form a joint venture with Counterpoint Press, effective August 1. Counterpoint Press take over all back-office tasks, such as production, marketing and sales of Pharos Edition titles, from Dark Coast Press, while distribution duties will switch from Ingram Publisher Services to Publishers Group West, by way of Counterpoint's distribution deal with the latter. Harry Kirchner and Jarret Middleton, two of the founders of Pharos Editions, will remain with the young imprint; Aaron Talwar, the third partner, will step away.

"As we were moving through the latter part of last year, we went off to sales conferences and realized that we had had a wonderful reception out in the marketplace," explained Kirchner, who had worked for PGW in its early days and then at IPS before starting Pharos Editions. "We felt there was a lot of potential, and realized that in order to reach that potential we needed more resources. We could either try to find outside investment, muddle along as best we could, or try to find a partnership with a better established, slightly larger independent publisher."

Early this year, Kirchner reached out to Charlie Winton, founder, CEO and editor-at-large at Counterpoint Press. Winton, who had also founded PGW, had worked with Kirchner for many years. "I thought he would be a great person to talk to, in terms of how I would place a value on the company and if he had any advice in regards to a good publisher to partner with," Kirchner recounted. "And in the e-mail I sent to him, I just stuck a little note at the end saying that if you're interested at Counterpoint, we could cut to the chase."

By Kirchner's estimation, the pair went from that first e-mail to handshake agreement in about two weeks. For Winton, bringing in Pharos Editions had a double appeal: one part of it was reuniting with a long-time friend and colleague; the other, larger part was the work that Pharos Editions does.

"There are so many books that have gone out of print that deserve a kind of rebirth," Winton said. "It's certainly a worthy thing. There have been any number of companies and attempts, but what Harry has done, by having an introducer and editor who is an advocate for each book, is a wonderful way to do it."

Each title that Pharos Editions publishes is chosen by and features an introduction from a prominent author or creative figure. To date Pharos Editions has published four books: Land of Plenty by Robert Cantwell, selected and introduced by novelist Jess Walter; You Play the Black and the Red Comes Up by Richard Hallas, selected and introduced by Simpsons creator Matt Groening; McTeague by Frank Norris, selected and introduced by Jonathan Evison; and Inside Moves by Todd Walton, selected and introduced by Sherman Alexie. Two more titles will come out this May, followed by another two in June. In October, after the switch from Dark Coast Press to Counterpoint Press is complete, Pharos will release two last titles for the year.

"Originally we were trying to get a deal together by the fall, to move into 2015 all set. But as we were talking with Counterpoint, we thought why not do it sooner," said Kirchner, explaining the timing of the switch. "Generally speaking, August is kind of a sleepy time in publishing. It allows for the new books to get out, and then we can make the distribution move and move freight during a kind of slow period of the year."

Charlie Winton, meanwhile, looks forward to not only what Counterpoint can help Pharos Editions accomplish, but also what Kirchner and Middleton can bring to Counterpoint. "Harry will also have the ability to acquire titles for Counterpoint and Soft Skull [an imprint of Counterpoint] outside of this program," Winton said. "It's not something that he needs to focus on or start on; there's no requirement. But lots of times books are borne out of just conversations in a bar or at a party or at a dinner. The wonderment of publishing is that you never know where you're going to run into something." --Alex Mutter


Cengage Learning Emerges from Chapter 11
Cengage Learning has emerged from Chapter 11 after completing its financial restructuring, the Bookseller reported. The textbook and education firm, which was originally Thomson Learning and is now owned by private equity funds, filed for bankruptcy last July in a move to reduce its debt. The company eliminated approximately $4 billion in funded debt and said it has "excellent" liquidity to support its strategic plans after securing $1.75 billion in exit financing.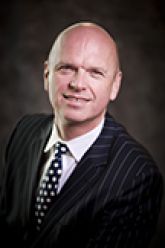 Hansen
Cengage Learning CEO Michael Hansen said the company "has emerged from this process with a strong financial foundation providing flexibility and resources to accelerate growth and support our efforts to transform learning with a profound impact on the learning experience.... In addition, the company has forged new technology partnerships, revamped its product development and delivery model and realigned its sales and marketing approach to get even closer to end-users in order to anticipate their evolving needs."


Obituary Note: John Rowe Townsend
John Rowe Townsend, a "dominant figure in the academic study of children's literature" and, as the author of Gumble's Yard (1961), "a seminal influence on the entire development of modern children's books," died March 24, the Guardian reported. He was 91. Townsend also founded the Guardian children's fiction prize.


Notes
Image of the Day: The Divine Miss M
To celebrate the reissue of her memoir, A View from a Broad (Simon & Schuster), Bette Midler signed at Barnes & Noble in Union Square, New York City. When the book was originally published in 1980, Bette always wore a fabulous hat at each tour stop. At B&N, she brought back the tradition with a custom-designed chapeau featuring a mini replica of the new edition.


April Fool's: Anderson's Becomes Island Books for a Day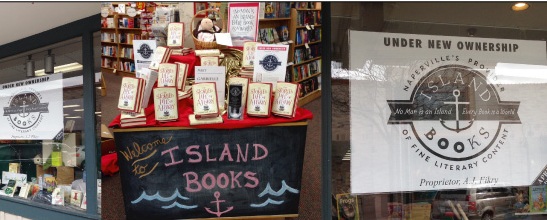 Inspired by The Storied Life of A.J. Fikry by Gabrielle Zevin (Algonquin), Anderson's Bookshops, Naperville and Downers Grove, Ill., celebrated April Fool's Day by becoming Island Books. The front windows displayed large signs announcing, "Now Island Books! New Owner!" The store had a new logo and "an all about the new owner" poster, as well as "the Abandoned Bookstore Baby," a doll in a basket, with a pinned note from her mother. (Anderson's owner Becky Anderson holds the doll, below.) For the month of April, customers who take a selfie with the baby and post it on social media tagged #abandonedbookstorebaby will be entered in a contest to win a signed book, a special T-shirt and be first place in line when Zevin visits Anderson's on April 30.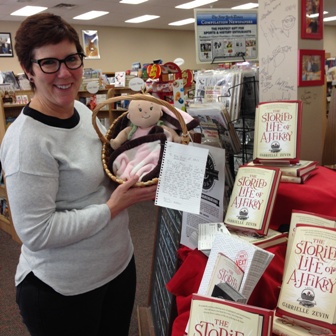 Island Books also appeared on Anderson's website, which featured this note about the new owner: "A.J. Fikry is a thirty-nine year old widower. He's cranky, he drinks too much, and don't get him started on the state of publishing. Some may use the word curmudgeon to describe him and yet others see some heart there. He has a love of short stories, especially Edgar Allan Poe. Please make him feel at home...."
Ginny Wehrli-Hemmeter, an Anderson's staffer, reported that the event garnered more than 60 mentions on Twitter and others on Facebook and Instagram. The store's April Fool's e-mail blast received a dozen responses, which included lines like, "Oh for cryin' out loud!!! I almost had heart failure! You got me." and "I was so sad when I really thought that you were going out of business. Don't do that to me again! LONG LIVE ANDERSON'S!!"
The local TV station ran two videos about the event, and, Wehrli-Hemmeter said, "We fooled our local paper for a bit too!" And yesterday the Chicago Tribune ran a story about the prank.


National Poetry Month: Knopf's Poem-a-Day, Godine Giveaway
April is National Poetry Month, and Knopf is again celebrating by sending out a free poem from one of its many poets each day during the month. Go to knopfpoetry.com to learn more about the poems and poets and to sign up for this year's poem-a-day e-mail.
---
For its part, David R. Godine, Publisher, is celebrating National Poetry Month with a daily giveaway of Godine and Black Sparrow titles.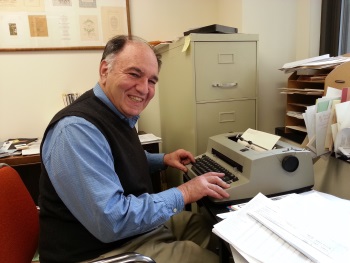 The publisher's daily Twitter (@GodinePub) contest focuses on general poetry and publishing knowledge, as well as the histories of Godine and Black Sparrow. Daily winners then select their favorite library, which will be entered into a drawing. Three libraries will be chosen to receive a curated collection of Black Sparrow poetry titles.
David Godine is famous for composing personalized thank-you notes on his classic IBM Selectric typewriter for every order received. Each winner of the current contest will receive a personalized letter typed on the legendary Selectric.


Major Staff Changes and Openings at Sarasota, Fla., Store
Three important staff members of Bookstore1Sarasota, Sarasota, Fla., are leaving--"all for the best of reasons," owner Georgia Court said--so the store is looking for booksellers, particularly someone "to step up to management in a bookstore in sunny Sarasota--the arts capital of Florida."

The three departing staff members are James and Lindsay Mammone, "a fabulous, young couple" who have worked at the store since its founding in 2011, both of whom have been accepted into a MFA program. James is Bookstore1's assistant manager and leads two book clubs each month--James' Choice Book Club and his Book Study Club. Lindsay has been the creative touch behind the store's posters, bag stuffers, brochures and e-blasts.

Alexis Orgera, published poet, customer service person, leader of the Mixed Tape Poetry Book Club and coordinator of the annual PoetryLife festival, teaches workshops, writes a poetry prompt e-blast for teachers and does book reviews for a local weekly paper. She is looking for a location where "she and her beau can start an artists' retreat."

For more information, contact Court at 941-365-7900 or at georgia@bookstore1sarasota.com.


Paz Workshop: Bookstore Best Practices for New Owners
Co-sponsored by the American Booksellers Association and facilitated by Donna Paz Kaufman and Mark Kaufman of the Bookstore Training Group of Paz & Associates, "Owning a Bookstore: The Business Essentials," a week-long workshop retreat for retail booksellers, will be held Monday through Friday, May 5-9, at Amelia Island, Fla. Participants will learn best practices of the many aspects of the business, including how to create a profit in retail bookselling, how to assess the strength of a location, understanding the key elements of store design and how much space you need, how to buy books and non-book merchandise, the disciplines of managing inventory, how to effectively use bookstore computer systems to manage the store, effective and low cost marketing strategies, developing an exceptional staff and more.
Guest booksellers and trainers will share frontline expertise. ABA members are eligible for discounted tuition. For details, visit PazBookBiz.com or call 904-277-2664.


New Publicity Manager at Hot Key Books
Effective April 22, Rosi Crawley joins Hot Key Books, part of Bonnier Publishing, as its new publicity manager. Previously, she was press coordinator at Booktrust and has held various positions in children's publicity at HarperCollins and Random House. She can be contacted at rosi.crawley@hotkeybooks.com.


Book Trailer of the Day: Love Your Leftovers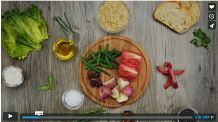 Love Your Leftovers: Through Savvy Meal Planning Turn Classic Main Dishes into More than 100 Delicious Recipes by Nick Evans (Lyons Press), who blogs on macheesmo.com. Yum.


Media and Movies
Media Heat: Lisa Lillien and The Hungry Girl Diet
This morning on Morning Edition: Emma Donoghue, author of Frog Music: A Novel (Little, Brown, $27, 9780316324687).
---
Tomorrow morning on Good Morning America: Lisa Lillien, author of The Hungry Girl Diet: Big Portions. Big Results. Drop 10 Pounds in 4 Weeks (St. Martin's Griffin, $26.99, 9780312676797).

---

Tomorrow on Rachael Ray: Bette Midler, author of A View from a Broad (Simon & Schuster, $29.99, 9781476773551).

---

Tomorrow on MSNBC's the Cycle: Scott Helman, co-author of Long Mile Home: Boston Under Attack, the City's Courageous Recovery, and the Epic Hunt for Justice (Dutton, $27.95, 9780525954484).

---

Tomorrow on Tavis Smiley: Sarah Lewis, author of The Rise: Creativity, the Gift of Failure, and the Search for Mastery (Simon & Schuster, $26, 9781451629231).

---

Tomorrow night on the Late Show with David Letterman: Billy Crystal, author of Still Foolin' 'Em: Where I've Been, Where I'm Going, and Where the Hell Are My Keys? (Holt, $28, 9780805098204).


This Weekend on Book TV: Annapolis Book Festival
Book TV airs on C-Span 2 this weekend from 8 a.m. Saturday to 8 a.m. Monday and focuses on political and historical books as well as the book industry. The following are highlights for this coming weekend. For more information, go to Book TV's website.

Saturday, April 5
10 a.m. Book TV offers live coverage of the 12th annual Annapolis Book Festival at the Key School in Annapolis, Md. (Re-airs Sunday at 1 a.m.)

11 a.m. Michael Lewis, author of Flash Boys: A Wall Street Revolt (Norton, $27.95, 9780393244663), answers viewer questions live. (Re-airs Sunday at 12 a.m.)

12:30 p.m. Live coverage of the Annapolis Book Festival resumes. (Re-airs Sunday at 1:50 a.m.)

4:30 p.m. Book TV visits Bend, Ore., for author interviews and literary location tours. (Re-airs Sunday at 9:45 a.m.)

7 p.m. Greg Gutfeld, author of Not Cool: The Hipster Elite and Their War on You (Crown Forum, $26, 9780804138536). (Re-airs Monday at 4 a.m.)

8 p.m. Lawrence Zelenak, author of Learning to Love Form 1040: Two Cheers for the Return-Based Mass Income Tax (University of Chicago Press, $35, 9780226018928).

8:20 p.m. Arundhati Roy, author of Capitalism: A Ghost Story (Haymarket, $14.95, 9781608463855). (Re-airs Sunday at 3 p.m.)

10 p.m. Zachary Karabell, author of The Leading Indicators: A Short History of the Numbers That Rule Our World (Simon & Schuster, $27, 9781451651201). (Re-airs Sunday at 9 p.m. and Monday at 3 a.m.)

11 p.m. Robert Kaplan, author of Asia's Cauldron: The South China Sea and the End of a Stable Pacific (Random House, $26, 9780812994322).


Sunday, April 6
12 p.m. Military nonfiction author Bing West answers viewer questions live. (Re-airs Monday at 12 a.m.)

6:15 p.m. Jared Orsi, author of Citizen Explorer: The Life of Zebulon Pike (Oxford University Press, $29.95, 9780199768721).

7:30 p.m. Shane Bauer, Joshua Fattal and Sarah Shourd, authors of A Sliver of Light: Three Americans Imprisoned in Iran (Eamon Dolan/Houghton Mifflin Harcourt, $27, 9780547985534).

10 p.m. Caroline Glick, author of The Israeli Solution: A One-State Plan for Peace in the Middle East (Crown Forum, $25, 9780385348065).

11 p.m. Bernard Schwartz, author of Just Say Yes: What I've Learned About Life, Luck, and the Pursuit of Opportunity (Greenleaf Book Group, $25.95, 9781626340749).


Books & Authors
Awards: PEN/Faulkner Fiction
Karen Joy Fowler won the $15,000 PEN/Faulkner Award for Fiction for her novel We Are All Completely Beside Ourselves (Putnam/Plume). She will be honored May 10 during the annual PEN/Faulkner award ceremony at the Folger Shakespeare Library, where she and the other finalists will read.

"This superb novel is not only comic and smart, it packs a surprising emotional punch. Fowler captures an altogether new dimension of the meaning--and heartbreak--of family dynamics," said prize judge Manuel Muñoz. One of the other judges, Madison Smartt Bell, described We Are All Completely Beside Ourselves as "a book that really does tell us something new about what it is to be human--and what it is not to be."


World Literature: Notes from Around the Globe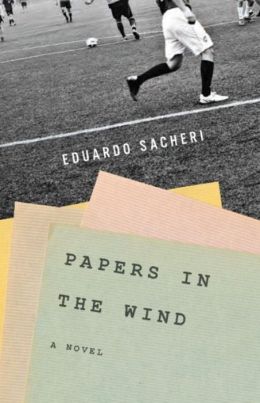 When Papers in the Wind by Eduardo Sacheri, a novel about soccer translated from Spanish by Mara Faye Lethem, arrived on my desk, it pushed everything else out of the way. This is the story: systems manager Alberto "Mono" Raguzzi takes a corporate buyout rather than accept a promotion, and invests the money through a washed-up soccer agent in a promising player, Mario Juan Bautista Pittilanga. It turns out that Pittilanga is crap as a striker. Mono dies of cancer and his three best friends are left with the problem of selling the contract to provide for Mono's daughter. Their strategies to inflate Pittilanga's value, and their cons and misadventures to unload him, create multiple twists. Papers in the Wind comes from Other Press in May.
---
When Powell's Books fused its desire of featuring literature in translation with #Readwomen2014, the result was Women in Translation. Twenty women writing in 12 languages from 16 countries--from well-known authors like Colette and Isabel Allende to the not-yet-as-famous Albena Stambolova and Olga Grjasnowa. In late March, Susan Bernofsky's Translationista propelled the offering into the translator crowd on Twitter. The 20 titles are being offered at 30% discount for six weeks.
---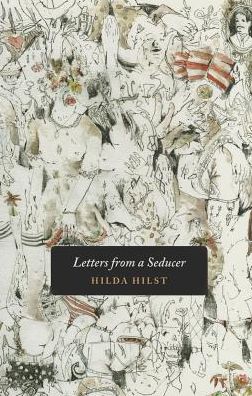 Women Lusophone writers are having back-to-back years. My prediction is that what Clarice Lispector was to 2013, Hilda Hilst will be for 2014. Nightboat has just released Letters from a Seducer, translated by John Keene. Melville House will publish With My Dog Eyes, translated by Adam Morris, in late April.
---
Michigan State University Press is going to publish literature in translation beginning in spring 2015. Its first novel will be Boris Diop's The Knight and His Shadow. The press plans to publish three to five books a year, mostly from African and Arab world writers.
---
Green Apple Books has a permanent "Read the World" fixture. It warrants a visit every time I'm in San Francisco. The beauty of the display is that they installed it next to the travel section. Genius.
---
In housekeeping news, Columbia University Press now distributes Dalkey Archive. The much-anticipated final installment in Goncalo Tavares's Kingdom cycle, Klaus Klump: A Man, is scheduled for May. Open Letter and New Vessel Press will be distributed by Consortium. The former will release Juan Jose Saer's La Grande in June. --George Carroll


Attainment: New Titles Out Next Week
Selected new titles appearing next Tuesday, April 8:
Keep Quiet by Lisa Scottoline (St. Martin's Press, $27.99, 9781250010094) follows a father covering for his teenaged son's mistake.

The Shadow Queen: A Novel by Sandra Gulland (Doubleday, $25.95, 9780385537520) centers on the mistress of Louis XIV.

Dreams of Gods & Monsters by Laini Taylor (Little, Brown, $19, 9780316134071) concludes the YA Daughter of Smoke and Bone trilogy.

Astonish Me: A Novel by Maggie Shipstead (Knopf, $25.95, 9780307962904) follows an American ballerina who helped a Soviet dancer defect.

Love Life by Rob Lowe (Simon & Schuster, $27, 9781451685718) includes autobiographical stories from the actor, one of the stars of Parks and Recreation.

The Price of Silence: The Duke Lacrosse Scandal, the Power of the Elite, and the Corruption of Our Great Universities by William D. Cohan (Scribner, $35, 9781451681796) explores the Duke lacrosse team's rape scandal and campus politics.

The Wrong Enemy: America in Afghanistan, 2001-2014 by Carlotta Gall (Houghton Mifflin Harcourt, $28, 9780544046696) examines the U.S.'s longest war.

Lean In for Graduates by Sheryl Sandberg (Knopf, $24.95, 9780385353670) includes new chapters for recent graduates by the Facebook COO.

A Poet's Glossary by Edward Hirsch (Houghton Mifflin Harcourt, $30, 9780151011957) chronicles poetic traditions from around the world.


Now in paperback:

Dog Gone, Back Soon by Nick Trout (Hyperion, $15, 9781401310899)

Year of No Sugar: A Memoir by Eve Schaub (Sourcebooks, $14.99, 9781402295874).

The Truth About Retirement Plans and IRAs by Ric Edelman (Simon & Schuster, $15, 9781476739854).

Behind the Beautiful Forevers: Life, Death, and Hope in a Mumbai Undercity by Katherine Boo (Random House, $16, 9780812979329).


Book Review
Review: The Empathy Exams
The Empathy Exams by Leslie Jamison (Graywolf Press, $15 paperback, 9781555976712, April 2014)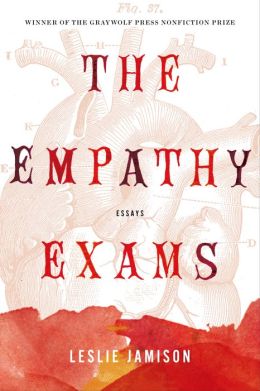 Leslie Jamison follows her debut novel, The Gin Closet, with an essay collection that has earned her the Graywolf Press Nonfiction Prize. The Empathy Exams opens with Jamison's experience as a medical actor. In this role, she is given a character, complete with props and not only symptoms, but behaviors: body language, failure to make eye contact, dishonesty. In portraying deception, or a pretended lack of self-knowledge, Jamison contemplates what it is to feel, how we communicate what we feel and what we do with these communications.
While all her essays are linked by the topic of empathy, their subjects range widely. One essay about incarceration deals with a man serving time for mortgage fraud who continues to declare his innocence; another covers the case of the West Memphis Three and the documentaries about them that so moved Jamison as a young woman. "Morphology of the Hit" studies Vladimir Propp's Morphology of the Folktale, which Jamison calls "a map for storytelling," and she uses that map to construct a narrative of the random act of violence she experienced in Nicaragua.
Within the context of pain, both injury and chronic illness receive repeated treatment. The Barkley Marathon, a grueling, almost unfinishable race through Frozen Head State Park in Tennessee, is presented both as a subcultural phenomenon and a subtext for pain. Jamison attends a conference for Morgellons patients--who believe they are infested with fibers and foreign matter crawling out of their skin--and the few doctors who will take them seriously; she finds herself responding with such empathy that she is in danger of catching the disease herself. She also leads readers on two "Pain Tours," closing with the specter of female pain, and female guilt over pain--making the studied choice to apologize for neither.
Throughout these varied topics, Jamison makes references to many thinkers and influences, from Lucy Grealy (Autobiography of a Face), Susan Sontag and Frida Kahlo to her own friends. Her essays often dwell in the theoretical and the academic; she is interested in philosophies, and admits to difficulty experiencing, recognizing and sharing her own emotions--a difficulty that occasionally manifests in pedagogy. However, readers will finish with no doubt she is sincere in her quest to own, identify and comprehend empathy. --Julia Jenkins
Shelf Talker: An essay collection that earnestly examines feelings--the author's and the world's.


The Bestsellers
Top-Selling Self-Published Titles
The bestselling self-published books last week as compiled by IndieReader.com:

1. The Fixed Trilogy by Laurelin Paige
2. Tied with Me (With Me in Seattle) by Kristen Proby
3. Black Box by Cassia Leo
4. Fated Mates: The Alpha Shifter Boxed Set by Various
5. Wait for Me by Elisabeth Naughton
6. Ultimate SEAL Collection: Sharon Hamilton's SEAL Brotherhood Series 1-4 by Sharon Hamilton
7. The Memory Child by Steena Holmes
8. An Accidental Affair (The Distinguished Rogues) by Heather Boyd
9. Love Beyond Time (Morna's Legacy Series) by Bethany Claire
10. Dominic (Slater Brothers) by L.A. Casey

[Many thanks to IndieReader.com!]