Shelf Awareness for Readers for Tuesday, March 31, 2015

Book Candy
J.K. Rowling on What Matters in Life
"As is a tale, so is life: not how long it is, but how good it is, is what matters." The Guardian shared "J.K. Rowling's life advice: ten quotes on the lessons of failure."

---

Bustle collected "11 songs inspired by books that will mean even more to lit-lovers once they catch these references."
---
Noting that "it does happen," Buzzfeed asked: "Which movie is actually better than the book?"
---
The New Daily featured "Australia's 101 favorite books of all time."
---

Chalk'em up: "How many of these classic children's books have you read?"

---
Feed Your Need to Read invites you to "follow your favorite literary characters through New York City."
The Writer's Life
Terrance Hayes: The Poem as a House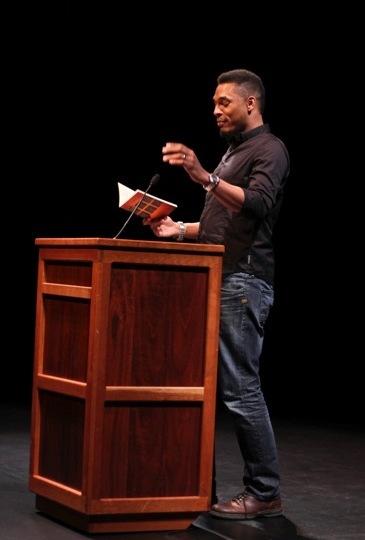 Photo: Literary Arts
Terrance Hayes's first collection of of poetry, Muscular Music, won the Kate Tufts Discovery Award. His second, Hip Logic, was selected by Cornelius Eady for the National Poetry Series. His fourth, Lighthead, won the 2010 National Book Award. Hayes served as editor for The Best American Poetry 2014 and in the same year he was the recipient of a MacArthur Fellowship. He teaches at the University of Pittsburgh. His new book is How to Be Drawn (Penguin Books, March 31, 2015); our review is below.
(Shelf Awareness would like to thank Literary Arts in Portland, Ore., where Hayes read as part of the 30th anniversary Poetry Downtown program, for helping make this interview possible.)
The first thing that strikes a reader of How to Be Drawn is the cover juxtaposed with the title. You've illustrated most of your own book covers and this title plays off a portrait you've drawn. A number of poems in the book refer to "draw" or "drawn." What are you trying to draw out of your readers?
Thanks, I hadn't considered that dimension of the title. As a reader of poems, I'm mostly interested in getting close to the page: intimacy, engagement. I like the engagement born of pleasure, but also the engagement born of being challenged emotionally and/or intellectually. I hope the poems draw a reader close to the page.
The book has an epigraph from the visual and hip-hop artist Rammellzee: "A letter moves backwards with its own wings...." How does this inform these poems?
That epigraph actually is connected to my previous comment. A reader moves backward and forward, inward and outward with her/his own wings (aka imagination, curiosity, pursuits). Rammellzee is referring to graffiti on subway cars. Readers are equal to travelers; language is a mode of transportation.
You've said you like to invent formal constraints. This is certainly true for the poem about Etheridge Knight in the form of a crime report, or "Who Are the Tribes," which uses a graph and then 13 numbered segments. Chicken or egg? Form or content?
Maybe that question drives the book.... The three sections are oriented around the mind, body and soul. Is form more mind, body or soul? Is content mostly a matter of context or subject? Your answers are as good as mine.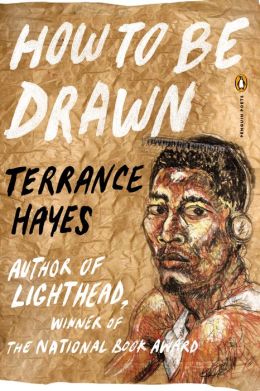 The powerful "Self-Portrait as the Mind of a Camera" seems almost epic-like in a mere six pages: "What if, in your previous life,/ You were born a black man's camera."
The poem is inspired by the work of Pittsburgh photographer Teenie Harris. That poem is also mulling form and content: the dynamics of object and subject, the relationship between camera, photographer and the photographed.
"How to Draw an Invisible Man," an intense piece about Ralph Ellison's corpse and what amazing things you find inside it, is a single sentence.
It began as a multi-sectioned piece. I sort of wrung, twisted and mashed the longer poem until it fit inside a single sentence.
The book has a short dedication: "for the ones like us." The last poem in the book, like an epilogue, is "Ars Poetica for the Ones Like Us (after Mark Rothko & Leonard Cohen)," with the line "the poem could be/ Thought of as a house." How to Be Drawn--does it open with a window, close with a window?
Hmmm. I do generally think of poems like houses. Some need more doors and windows than others. I'm more interested in expansive openings than definitive closures. And especially interested in doors that become corridors and windows that are mirrors.
Do you think that the many popular language-driven art forms such as rap, hip hop, etc., are helping to create a new poetry readership?
Sure. Language begets language. --Tom Lavoie, former publisher
Book Review
Fiction

JD
by Mark Merlis
The Animals
by Christian Kiefer
Mystery & Thriller
Inspector of the Dead
by David Morrell
Food & Wine

The Mystery Writers of America Cookbook
by Kate White, editor
Eating Viet Nam: Dispatches from a Blue Plastic Table
by Graham Holliday
Biography & Memoir
What Comes Next and How to Like It: A Memoir
by Abigail Thomas
History
The Wilderness of Ruin: A Tale of Madness, Fire and the Hunt for America's Youngest Serial Killer
by Roseanne Montillo
Social Science
Terms of Service: Social Media and the Price of Constant Connection
by Jacob Silverman
Children's & Young Adult

The Tightrope Walkers
by David Almond
Knit Together
by Angela Dominguez
Poetry
Poetry Notebook: Reflections on the Intensity of Language
by Clive James
How to Be Drawn
by Terrance Hayes
--- SPECIAL ADVERTORIAL OFFERINGS ---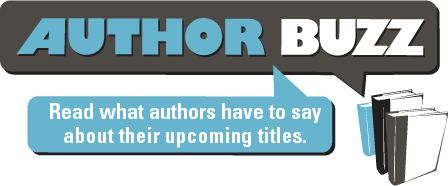 Dear Reader,

My new historical novel, Scent of Triumph, is so dear to my heart. My mother's experiences during WWII contributed to this saga. You'll also find a lovely photo of her in the book (yes, I still have that 1940s suit!). As for the indomitable Danielle, my maternal great grandmother was a courageous French woman, and Danielle's perfume journal is an ode to my love of perfumery. I'm giving away 10 books! Email Jordan.hanley@stmartins.com for a chance to win!



http://www.janmoranwrites.com/







Publisher: St. Martin's Griffin

Pub Date: 03/31/2015

ISBN: 978-1-250-04890-5

List Price: $15.99
Dear Reader,

Our lives are meant to be powerful, open, loving and free. Soul on the Run holds the questions, insights and laughter that brought my soul awake to this joyous and sometimes brutal truth. This is not a feel-good book. It's a let's get real book.

This inspired and often funny book is a 2014 INDIEFAB Book of the Year award finalist. To win 1 of 5 autographed copies, email me: info@robininyourface.com.

I wish you joy,
Robin
www.RobinKorth.com







Publisher: Balboa Press

Pub Date: 04/01/2015

ISBN: 978-1-4525-9098-1

List Price: $14.99
Dear Reader,

On a routine motorcycle ride in 2012, I suffered a near-fatal accident that changed my life forever. THE HARD ROAD is the true story of my accident and miraculous recovery that awoke me to life's uncertainties. I hope my story challenges us to ask the tough questions about fear, pain, divine intervention, and to show that in the midst of suffering there's still hope.

I'm giving away five books. Write to my publisher at megan@redarrowmedia.com to win!

http://redarrowmedia.com/michael-pruett







Publisher: Red Arrow Media

Pub Date: 04/28/2015

ISBN: 978-0-9904239-4-2

List Price: $14.97
Dear Reader,

True story: My husband made me mad one day, so I decided to kill him . . . in a book. In Going for Kona, "his" wife, Michele, must push her grief aside as she races to save her family from the killer the police don't believe is real.

Kona won a USA Best Book Award. The reviews are great: "Spellbinding," "Fast-paced," and "Real Characters, Powerful Emotion."

I'm giving away 5 books. Write to me—Pamela@PamelaHutchins.com—to win!




Publisher: SkipJack Publishing

Pub Date: 10/01/2014

ISBN: 978-1939889188

List Price: $12.99