Shelf Awareness for Readers for Tuesday, October 21, 2014
Book Candy
Books and Movies; Steve Jobs's Recommended Titles
Movie night! Flavorwire compiled "the definitive list of the 50 best films about writers of all time." And Buzzfeed offered "55 thoughts you have when you find out your favorite book will be a movie."
---
Business Insider showcased "9 books Steve Jobs thought everybody should read," noting that Apple's late co-founder "always tried to be at the intersection of technology and the liberal arts."

---
Marina Warner, author of Once Upon a Time: A Short History of Fairy Tales, chose her "top 10 fairytales" for the Guardian.
---
"A map of Raymond Chandler's fictional L.A. in real-life L.A." was featured by Electric Lit, which noted that writer/historian Kim Cooper collaborated with Herb Lester Associates in the U.K. "to create a comprehensive map of rare points of interest from Raymond Chandler's work."

---

"The secret emotional lives of 5 punctuation marks" were chronicled by The Week magazine, which noted that punctuation marks "carry feelings, and they express them in subtle ways that are sometimes easy to miss."
Great Reads
Now in Paper: October
Nonfiction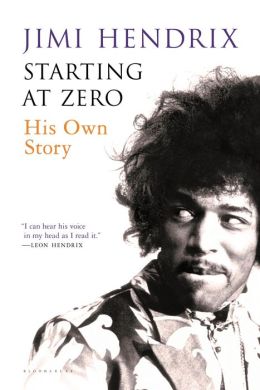 Starting at Zero: His Own Story by Jimi Hendrix (Bloomsbury, $17)
Starting at Zero is the story of Jimi Hendrix in the legendary rock guitarist's own words. Compiled from interviews and the lyrical content of his songs by filmmaker Peter Neal, it offers a perspective on Hendrix rarely seen in books about superstars, an intimate portrait that reveals his inner motivations.
Holding on Upside Down: The Life and Work of Marianne Moore by Linda Leavell (Farrar, Straus & Giroux, $18)
Linda Leavell's new biography highlights Marianne Moore's eccentricities and her place in the vanguard of modern American poetry. She preceded by three decades the female icons of 20th-century American "modernism," Sylvia Plath and Anne Sexton. Compared to their edgy profligacy, Moore lived a rather prosaic life but still heralded the end of 19th-century poetry and the dawn of a freer, more vernacular verse.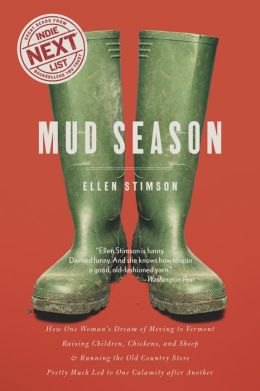 Mud Season by Ellen Stimson (Countryman, $16.95)
Based on a single bucolic and romantic weekend in Vermont, Stimson and her family relocated from St. Louis to a small town in the Green Mountains. That decision turned Stimson's life upside down. With grit and a self-deprecating sense of humor, however, Stimson and her family learned to live a rural life.
How Architecture Works: A Humanist's Toolkit by Witold Rybczynski (Farrar, Straus & Giroux, $16)
How Architecture Works is a user-friendly tour of the ins and outs of great buildings by a great architectural writer. Rybczynski's voice, honed over nearly 20 books on architecture and related subjects, is eloquent and free of polemics or prejudice. His goal is simply to discover "what makes a building memorable.... Why does this building touch us?"
Hunting Season: Immigration and Murder in an All-American Town by Mirta Ojito (Beacon Press, $18)
A Pulitzer-winning reporter turns her attention to a small-town hate crime and reveals the essence of country's immigration dispute. Hunting Season is a first-rate study of prejudice and institutional indifference. With thorough research and tight prose, Ojito asks how Patchogue, a city built by Italian immigrants, could become such a hotbed of intolerance, fear and hate.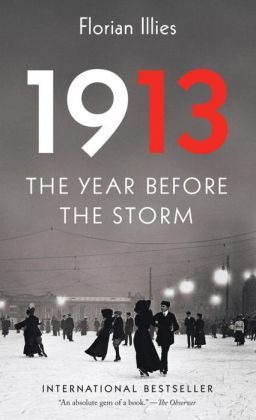 1913: The Year Before the Storm by Florian Illies, trans. by Shaun Whiteside, Jamie Lee Searle (Melville House, $16.95)
Florian Illies's 1913: The Year Before the Storm is an astonishingly rich cultural portrait of Europe just before World War I. It animates the personal and creative lives of the era's avant-garde--from Picasso and Gertrude Stein to Freud, Jung and D.H. Lawrence--while untangling the intricate webs connecting them, all in the guise of a collection of miniatures.
Jack London: An American Life by Earle Labor (Farrar, Straus & Giroux, $16)
After a hardscrabble youth, London (1876-1916) lived a hobo's life, worked on a schooner, then attended UC Berkeley briefly before heading off to the Klondike Gold Rush. These experiences laid the foundation for his fierce socialist outlook on life. He read voraciously and committed himself to writing 1,000 words a day, six days a week, work that eventually influenced Hemingway, Steinbeck and Kerouac.
Aimless Love: New and Selected Poems by Billy Collins (Random House, $16)
Billy Collins's gift--a rare one--is taking the everyday and turning it like a prism, holding it up to the light to reveal its different facets. Aimless Love, a compilation of new and selected poems, is laced with Collins's signature whimsy and depth, exploring ordinary moments and touching on themes playful and profound.
The Hotel Oneira by August Kleinzahler (Farrar, Straus & Giroux, $15)
Influenced by the Beats and jazz, his poetry has always been rough around the edges, off-color, loose stylistically but direct and honest. The Hotel Oneira shows Kleinzahler's age: it's more reflective, more conscious of time. There's a wistfulness here, a trace of the bittersweet, placidity. Life now is "ardent but fitful."
Fiction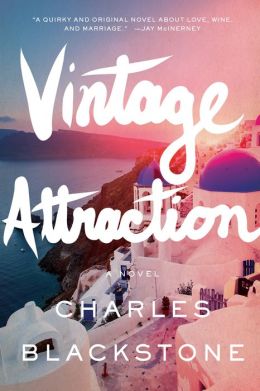 Vintage Attraction by Charles Blackstone (Pegasus, $14.95)
Bottoms up! There's no way to read Charles Blackstone's debut novel, Vintage Attraction, with its scrumptiously crafted details about the ins and outs of wine tasting, without craving a glass of fine vino and a hunk of aged cheese. Clearly, Vintage Attraction proves the maxim that "in wine there's truth."
The Sisters Weiss by Naomi Ragen (St. Martin's Griffin, $15.99)
The Sisters Weiss is a sensitive look at a painful dilemma: the agonizing choice between freedom and family, between loneliness and an often stifling community, between a world of opportunity and a rich but demanding heritage. It is a fascinating portrait of Orthodox Jewish life in New York City, and the effects of one daughter's rebellion on her family.
The Hired Man by Aminatta Forna (Grove, $15)
An English family moving into a small Croatian village awakens long-buried anger and secrets from the town's wartime past in this slow-fuse, suspenseful masterpiece. This is literature with a punch, a perfectly contrived artifice examining unhealed festering wounds, in which Forna takes the Croatian nightmare and brings it to life as her own.
The Last Animal by Abby Geni (Counterpoint, $15.95)
The Last Animal is the rare short story collection that's as coherent and powerful as a well-constructed novel. Although each story stands on its own, as an ensemble, their brilliance becomes apparent. They build quietly on one another, examining the same dark little corners of the human experience from vastly different angles.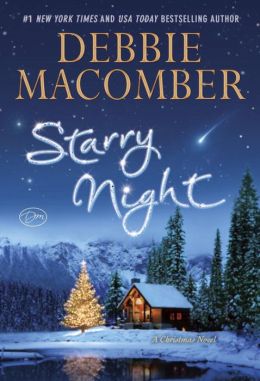 Starry Night: A Christmas Novel by Debbie Macomber (Ballantine, $5.99)
Chicago newspaper columnist Carrie Slayton longs to write "real" news, but is having trouble breaking out of the society page. Fed up with her job, Carrie gives notice. Then her editor offers her an amazing challenge: if she can interview the reclusive Finn Dalton--author of a bestselling survival handbook--he'll let her have any job she wants.
The Outcasts by Kathleen Kent (Back Bay, $16)
With The Outcasts, Kathleen Kent moves away from the New England setting of her first two novels in favor of 1870s Texas. As Lucinda Carter plots with her lover to run away from the brothel where she works, pursuing rumors of hidden gold, lawman Nate Cannon joins forces with two Texas Rangers to track down one of the worst serial killers the state has known.
Book Review
Fiction

Reunion
by Hannah Pittard
Nora Webster
by Colm Tóibín
Ticket to Childhood
by Nguyen Nhat Anh , trans. by Will Naythons
The Luminous Heart of Jonah S.
by Gina B. Nahai
Mystery & Thriller
The Forgotten Girl
by David Bell
Sons of Sparta
by Jeffrey Siger
Food & Wine
The Brewer's Tale: A History of the World According to Beer
by William Bostwick
History

How to Be a Victorian
by Ruth Goodman
Current Events & Issues
Pro: Reclaiming Abortion Rights
by Katha Pollitt
Essays & Criticism
The Best American Essays 2014
by John Jeremiah Sullivan, editor
Children's & Young Adult

Glory O'Brien's History of the Future
by A.S. King
Love Is the Drug
by Alaya Dawn Johnson
--- SPECIAL ADVERTORIAL OFFERINGS ---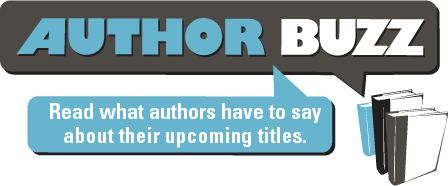 Dear Reader,

Have you ever had a vacation that didn't turn out the way you expected? That's what happens to Kate Sherwood. Although she'll do almost anything for her ailing grandmother, the young marketing maven is less than excited about spending a month in the Texas Hill Country, especially when she discovers that the resort her grandmother has been raving about has seen better years … better decades, actually. But all that changes once Kate meets the all-too-handsome handyman who turns out to be much more than a handyman. At Bluebonnet Lake is a story of love, faith and second chances that early readers have found unputdownable. I hope you'll enjoy it as much as they did. And, as a bonus, I'm giving away 5 books! Write to RevellContests@gmail.com to enter.

Amanda Cabot
www.amandacabot.com




Publisher: Revell,
a division of Baker Publishing Group

Pub Date: 10/21/2014

ISBN:
9780800734343

List Price: $14.99
Dear Reader,

One secret can destroy a kingdom. It is 1558. Elizabeth I sits on the throne. Summoned from exile abroad, Elizabeth's intimate spy, Brendan Prescott, is plunged into danger when he's sent to investigate the mysterious disappearance of a favored lady in waiting. But the closer he gets to the truth, the more he must risk to save England from destruction—including the betrayal of the queen herself. I'm offering five free copies of The Tudor Vendetta. To enter, please write to cwgortner@earthlink.net.

Happy reading!
http://www.cwgortner.com







Publisher:
St. Martin's Press

Pub Date: 10/21/2014

ISBN: 9780312658588

List Price: $16.99
Dear Reader,

My new novel, my fifth, AFTER AUSCHWITZ: A LOVE STORY, takes on the most difficult subject I've had so far. It is narrated by an eight-eight year old man suffering from early dementia and investigates the way enduring love strives against loss, aging and immanent death. Finally, I feel in command of my tools and can fully use with what a lifetime has taught me about my subjects and my craft. Of course there is always more to learn." But trying to get it right and getting closer, is what makes writing so compelling.

I'm giving away five books, please email milligan@wingspress.com and put WEBSTER CONTEST in the subject line.

Thanks for reading,
Brenda Webster





Publisher:
Wings Press

Pub Date: 3/1/2014

ISBN: 9781609403591

List Price: $16.95
Dear Reader,

Jack Salvo teaches philosophy, but he pays his bills by working as an L.A. private detective. An aerospace company hires him to investigate an embezzlement. It looks easy–a direct route to the embezzler and a client with deep pockets. Then he's pulled into a labyrinth of espionage, kidnapping and murder. Lives are at stake, as are secrets that could impact national security.

Write jessemilesbooks@verizon.net to win one of five free books.




Publisher:
Jesse Miles Books

Pub Date: 9/15/2014

ISBN: 9780990474012

List Price: $3.99