Shelf Awareness for Readers for Tuesday, April 22, 2014
Book Candy
Writers' Advice to Grads; Favorite Children's Books
As graduation season approaches, Flavorwire got into the spirit by highlighting "30 writers' invaluable advice to graduates."

---
Anthea Bell, the award-winning translator of Asterix, shared her "top 10 favorite books in translation that she would recommend for children" with the Guardian.

---
"The Green Dragon Inn has tapped into an opportunity that Middle Earth has been missing up until now: the need for quality spas, malls, and golf courses," io9 observed in featuring posters that "invite you to Middle Earth's greatest vacation resorts."

---
Non Pratt, author of Trouble, recommended her "top 10 teens in trouble."

---
Are you really what you read? Buzzfeed's test asked: "Which type of book are you?"
---
Although it may be "common to think of great writers as congenital loners," the Huffington Post managed to find "13 kickass literary power couples."
Great Reads
Now in Paper: April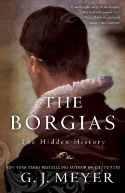 The Borgias: The Hidden History by G.J. Meyer (Bantam, $18)
A fascinating look into the lives of the notorious Italian Renaissance family and its reputation for womanizing, murder and corruption. turns centuries of accepted wisdom about the Borgias on its head, probing deep into contemporary documents and neglected histories to reveal some surprising truths.
Cooked: A Natural History of Transformation by Michael Pollan (Penguin, $17)
In Cooked, Pollan asks why our country spends less and less time in the kitchen cooking, but more and more time watching television shows about cooking. Cooking is interesting and worthwhile, he argues; he comes at the subject from four different, elemental angles, examining how we channel fire, water, air and earth into the recipes that create meals.
Stuck in the Middle with You: A Memoir of Parenting in Three Genders by Jennifer Finney Boylan (Broadway, $14)
Ten years after her pioneering transgender memoir, She's Not There, Jennifer Finney Boylan's new memoir reveals how making the transition from a man to a woman affected her wife, Deedie, and their two young sons. It's ultimately a wise (and witty) inspiring tribute to unconditional family love regardless of labels and gender.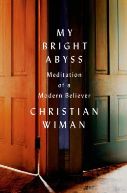 My Bright Abyss: Meditation of a Modern Believer by Christian Wiman (Farrar, Straus & Giroux, $13)
Wiman, an award-winning poet, displays considerable craft in each well-honed sentence in this poetic, sometimes visionary collection of linked essays examining his religious faith following a cancer diagnosis. My Bright Abyss is full of heart, grace, generosity of spirit and no small beauty.
The Invisible Girls by Sarah Thebarge (Jericho Books, $14)
At 27, breast cancer ended Sarah Thebarge's career, her studies and her romance. She fled across the country for a fresh start, where a chance meeting with Somali refugees, the "invisible girls" of this memoir's title, renewed her strength and her faith.
Letters to a Young Scientist by Edward O. Wilson (Liveright, $13.95)
Two-time Pulitzer Prize-winning biologist Edward O. Wilson draws on 60 years of research and teaching for a warm, spirited celebration of science, with an elegant introduction to its core concepts. It's bursting with insight and contagious awe for the natural world.
My Backyard Jungle: The Adventures of an Urban Wildlife Lover Who Turned His Yard into Habitat and Learned to Live with It by James Barilla (Yale University Press, $16)
When James Barilla went from renting to owning a home, he decided to get his yard certified as a wildlife habitat. With the constant stream of news about global warming and vanishing species, Barilla felt his wildlife habitat could make a small contribution to the environmental struggle. Barilla travels the world to discover exactly what an urban wildlife habitat is.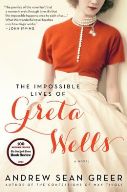 The Impossible Lives of Greta Wells by Andrew Sean Greer (Ecco, $14.99)
Greta, a young woman in her 30s, longs to live "in any time but this one"--1985. And then she's in 1918. Then, 1941. Greer's fourth novel asks the question: Knowing what we know now, if we could live in another time and place, would we truly love and live differently?
Heart of Palm by Laura Lee Smith (Grove Press, $16)
The story centers on three months in the lives of the Bravo family of a sleepy little Florida town. Their long-held properties on the Intracoastal Waterway are a magnet for developers. What will it take for the Bravos to sell? And at what price? Old wounds, secrets, heartbreaks and missed opportunities have woven themselves into the fabric of the present--and maybe the future, too.
Maya's Notebook by Isabel Allende (Harper Perennial, $15.99)
An endearing young woman finds refuge from her past off the coast of Chile in Isabel Allende's novel of teen rebellion, family love and redemption. Maya's story is woven with mysticism, revelations of complex family relationships, spirituality of several stripes and memories of the dark years after Chile's 1973 military coup.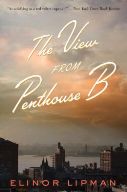 The View from Penthouse B by Elinor Lipman (Mariner, $14.95)
Elinor Lipman can always be counted on to make you empathize with her characters, whether you're chuckling or looking askance at them. Here, two 50-something sisters have almost simultaneous downturns in their well-planned lives. They decide to share a penthouse; hilarity, poignancy and the expected Lipman-esque satisfying conclusion ensue.
River of Stars by Guy Gavriel Kay (New American Library, $16)
Guy Gavriel Kay's novels grip readers with the passions and obsessions of real people--the romantic entanglements, improbable alliances and domestic intrigues that can ruin or make lives--and River of Stars is no exception. It's a deeply engrossing epic set in a fantastical variant of the actual medieval Song Dynasty of China. Kay has profound things to say about politics, art and the escaping of lesser fates through skill and effort.
Dear Lucy by Julie Sarkissian (Simon $ Schuster, $15)
Words, whether a person can speak them or is willing to speak them, are the cornerstone of Dear Lucy, an inventive debut novel by Julie Sarkissian about an innocent young girl with cognitive limitations and her relationship with those around her, offering themes about the fragility of life, love and being loved.
Book Review
Fiction

During the Reign of the Queen of Persia
by Joan Chase
Talking to Ourselves
by Andrés Neuman , trans. by Lorenza Garcia , Nick Caistor
No Book but the World
by Leah Hager Cohen
Science Fiction & Fantasy
Turtle Recall: The Discworld Companion... So Far
by Stephen Briggs , Terry Pratchett
Food & Wine
Afro-Vegan: Farm-Fresh African, Caribbean, and Southern Flavors Remixed
by Bryant Terry
Biography & Memoir

All Fishermen Are Liars
by John Gierach , illus. by Glenn Wolff
Updike
by Adam Begley
Love Life
by Rob Lowe
Religion
In Search of the Christian Buddha: How an Asian Sage Became a Medieval Saint
by Donald S. Lopez, Jr. , Peggy McCracken
Nature & Environment
The Boom: How Fracking Ignited the American Energy Revolution and Changed the World
by Russell Gold
Children's & Young Adult

The Geography of You and Me
by Jennifer E. Smith
Plus One
by Elizabeth Fama
--- SPECIAL ADVERTORIAL OFFERINGS ---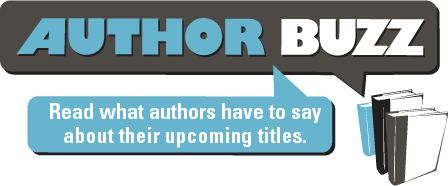 Dear Reader,

Where Moulin Rouge meets The Paris Wife lies A PARIS APARTMENT… When April's boss tells her about the discoveries in a decrepit Parisian apartment, the Sotheby's furniture expert doesn't hear the words "dust" or "rats" or "shuttered for seventy years." She hears escape. With the help of a salty Parisian solicitor and a deceased courtesan's private documents, April tries to uncover the secrets buried in the apartment, as well as those hidden in her own life. A PARIS APARTMENT blends romance, mystery, the past and the present, in a novel inspired by true events. Email me at m.gable@hotmail.com with the subject "Giveaway" to win one of five copies!




Publisher:
St. Martin's Press

Pub Date: 04/22/2014

ISBN-13:
9781250048738

List Price: $25.99
Dear Reader,

A cemetery. A lost child. An ancient secret. Emerson and Alcott are not the only spirits that still haunt Concord, Massachusetts. Do you believe in ghosts? Come with the Brooke family on their search for their lost boy, Henry, inside Old Willow Cemetery. Discover the dazzled faces in the darkened air and know their secret. Gothic Readers Book Club Award Winner for Outstanding Fiction, 2013. "The spirit of Dan Brown meets the darkest ruminations of Ralph Waldo Emerson ." – Jonathan Stone, author of the Julian Palmer mysteries. To win one of five signed copies, email me at authorpaulacappa@gmail.com

http://paulacappa.wordpress.com/





Publisher:
Crispin Books of Crickhollow Books

Pub Date: 11/10/2013

ISBN-13:
9781883953614

List Price: $16.95
Dear Reader,

After writing the award-winning Lily Moore mystery series, I'm excited to share my first stand-alone thriller, BLOOD ALWAYS TELLS. It's about a blackmail-and-kidnapping plot that accidentally reveals secrets about the long-ago disappearance of a child. RT Book Reviews calls it "an outstanding novel" and made it a Top Pick, and Suspense Magazine says, "Mysteries don't get better than this." I'm giving away five books. Write hilary@hilarydavidson.com to win!

Hilary Davidson
www.hilarydavidson.com




Publisher: Tor/Forge

Pub Date: 04/15/2014

ISBN-13:
9780765333544

List Price: $25.99
Dear Reader,

After bearing witness to devastating crimes of war and abominable displays of inhumanity as a child growing up in Beirut, Lebanon, my book Brotherly Enemies will help Americans understand how fortunate they really are.

My tale takes the reader through my childhood to the start of my professional life as a radio host, television talk show host, and eventually to rubbing elbows with some of the most powerful people in the world including the Saudi royal family.

Please write me at enakouzi@yahoo.com

Thank you,
Elie Nakouzi
http://www.enakouzi.com/




Publisher: Make Sense Productions

Pub Date: 02/10/2014

ISBN-13:
9780615952949

List Price: $16.00