Shelf Awareness for Readers for Tuesday, July 22, 2014

Book Candy
The Moon in Literature; Signs of Book Addiction
"A projector on Mount Fuji beams adverts on to the face of the moon in which sci-fi novel?" To celebrate the 45th anniversary of Neil Armstrong stepping onto the lunar surface, the Guardian offered a "moon in literature quiz."

---

"One of your favorite things to do when arriving in a new city is to check out the local bookstores." Thought Catalog listed "49 signs you're addicted to reading."

---

Noting that with the success YA books are having at the box office, "it was only a matter of time before television stepped up its game and started to adapt more children's and young adult books into TV series," Flavorwire suggested "10 children's book series that deserve TV adaptations."

---

Buzzfeed featured "26 iconic book covers changing over time."

---

U.S. artist Cory Arcangel created "a book that contains the tweets of people who are 'working on a novel,' " Design Taxi reported.

---
For fans who think they know everything about a certain popular author whose characters include Ramona Quimby and Socks the Cat, Mental Floss offered "12 charming tidbits about Beverly Cleary."
Great Reads
Now in Paper: July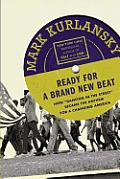 Ready for a Brand New Beat: How "Dancing in the Street" Became the Anthem for a Changing America by Mark Kurlansky (Riverhead, $16)
Kurlansky looks at the Motown recording machine and the history of an unlikely 1960s anthem, using "Dancing in the Street" by Martha and the Vandellas, with its undertones of protest, to explore the twin histories of the civil rights movement and popular music.
I Wear the Black Hat: Grappling with Villains (Real and Imagined) by Chuck Klosterman (Scribner, $16)
Chuck Klosterman draws upon society's most publicly condemned figures in an entertaining contemplation of villainy. For example, the question is not why Hitler was evil, but what our interpretation of his evilness reveals about society as a whole. Klosterman's strange humor provides all the necessary incentive to follow him through far-flung analogies and even the occasional personal tangent.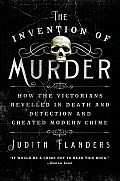 The Invention of Murder: How the Victorians Reveled in Death and Detection and Created Modern Crime by Judith Flanders (St. Martin's Griffin, $16.99)
An examination of how murder and the murder mystery novel infiltrated our modern world by way of 19th-century Britain, The Invention of Murder tells the tale admirably well, even entertainingly. Flanders introduces a lengthy list of famous (and obscure) murderers and serial killers, culminating, of course, with Jack the Ripper.
Her Best-Kept Secret: Why Women Drink--and How They Can Regain Control by Gabrielle Glaser (Simon & Schuster, $15.99)
An informative investigation into why women drink and its effects on their health and social lives, Her Best-Kept Secret traces the evolution of women's relationship to alcohol. Alcohol, we've been told, combats stress, depression and menopausal symptoms, and Glaser offers stories of women who have successfully dealt with their alcoholism through alternative, private programs as well.
Thinking in Numbers: On Life, Love, Meaning, and Math by Daniel Tammet (Back Bay, $16)
The author of Born on a Blue Day returns with a smart, engaging, accessible guide to the intersection of mathematics, philosophy and daily life. Daniel Tammet explores math as it relates to family relationships, snowflakes, chess and a host of other topics, from Shakespeare learning the concept of zero to the unknowable poetry of prime numbers.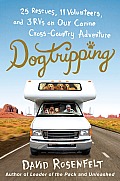 Dogtripping: 25 Rescues, 11 Volunteers, and 3 RVs on Our Canine Cross-Country Adventure by David Rosenfelt (St. Martin's Griffin, $15.99)
There are two likely reactions to David Rosenfelt's entertaining, self-deprecating account of driving from California to Maine with 25 dogs: "That man is crazy" or "What a blast!" Either one is reasonable. Generous dog lovers volunteered to help, Cruise America allowed him and his wife to rent three RVs and, after a lot of planning, the crew set out.
Love Him or Leave Him but Don't Get Stuck with the Tab: Hilarious Advice for Real Women by Loni Love (Simon & Schuster, $15)
Loni Love's side-splitting advice guide on love and relationships is best enjoyed over a cocktail straight-up. She's got sass, she's got class and she'll kick your... preconceived notions of dating and courtship to the curb. Love tells women where it's at when it comes to the age-old manhunt.
The End of Night: Searching for Natural Darkness in an Age of Artificial Light by Paul Bogard (Back Bay, $16)
A blend of personal narrative, science and history exploring the effects of light pollution and the decline of true night, The End of Night takes readers from the dazzling Las Vegas Strip to national parks such as Acadia in Maine and Death Valley in California, where thousands of stars are still visible.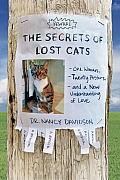 The Secrets of Lost Cats: One Woman, 20 Posters and a New Understanding of Love by Nancy Davidson (St. Martin's Griffin, $14.99)
When therapist Nancy Davidson's beloved cat, Zak, went missing, she placed posters in her neighborhood; after many anxiety-filled days, cat and owner were happily reunited. During her search, Davidson became fascinated by other lost cat posters and the stories of the owners; she writes with sensitivity and respect about missing felines and their human friends.
---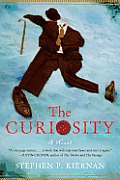 The Curiosity by Stephen Kiernan (Morrow, $14.99)
After Dr. Kate Philo and a team of scientists discover a man encased in an iceberg in the Arctic, they bring him back to their lab in Boston and reanimate him. With a love story at its core, The Curiosity asks provocative questions about whether science should explore altering life's natural order.
Loteria by Mario Alberto Zambrano (Harper Perennial, $14.99)
A young Mexican girl's poignant story unfolds in words and pictures as she slowly turns the 54 loteria cards and takes her chances. She's alone in a center for children. She won't talk to anyone. At the story's heart is a mystery to be slowly revealed as each card is turned over.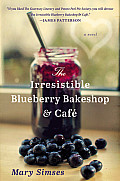 The Irresistible Blueberry Bakeshop and Cafe by Mary Simses (Back Bay, $15)
A big-city attorney, on a quest to deliver a letter from her grandmother to an old flame, falls under the spell of small-town life. She encounters a cast of locals whose ways seem foreign to her, but slowly become more endearing. Simses has crafted a wholesome love story, infused with the pull-and-tug of romance and elements of mystery.
The Complete Short Stories of James Purdy by James Purdy (Liveright, $22.95)
James Purdy is considered by some to be an authentic American genius, yet most "well-read" Americans haven't heard of him. His subject matter is a cross between Nathanael West and Flannery O'Connor. Purdy deserves our rediscovery. The seemingly simple yet compelling prose of The Complete Short Stories belies the haunting, slightly creepy stories that live within.
The Rules of Wolfe by James Carlos Blake (Mysterious Press, $14)
In Blake's second Wolfe family novel, a young cousin ignores the family rules and winds up with an army of Mexican cartel assassins chasing him back to the border. Blake's "border noir" becomes a long, volatile bilingual chase scene full of killing, car crashes, drugs, double-crosses and desert storms.
Book Review
Fiction

A Man Called Ove
by Fredrik Backman
Life Drawing
by Robin Black
Mystery & Thriller

The Mad and the Bad
by Jean-Patrick Manchette , trans. by Donald Nicholson-Smith
Enemies at Home
by Lindsey Davis
The Bleiberg Project
by David Khara , trans. by Simon John
Food & Wine
Preserving by the Pint: Quick Seasonal Canning for Small Spaces from the Author of Food in Jars
by Marisa McClellan
History
Tudors Versus Stewarts: The Fatal Inheritance of Mary, Queen of Scots
by Linda Porter
Health & Medicine
Meat Is for Pussies
by John Joseph
Children's & Young Adult

B Is for Box
by David A. Carter
The Vanishing Season
by Jodi Lynn Anderson
Parenting & Family
Born Reading: Bringing Up Bookworms in a Digital Age
by Jason Boog
Performing Arts
Do Not Sell at Any Price: The Wild, Obsessive Hunt for the World's Rarest 78 rpm Records
by Amanda Petrusich
--- SPECIAL ADVERTORIAL OFFERINGS ---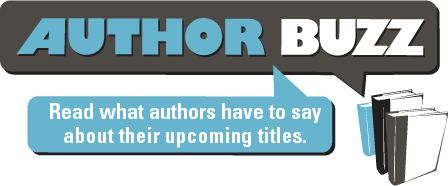 Dear Reader,

When her friend witnesses a horrific crime, Gin Blanco, the assassin known as the Spider, will do whatever it takes to protect her from a ruthless vampire. You can read more about Gin in POISON PROMISE, the latest book in my Elemental Assassin urban fantasy series.

I'm giving away five signed copies of POISON PROMISE. To enter, send your mailing address to jennifer@jenniferestep.com. Read an excerpt at http://www.jenniferestep.com/books/elemental-assassin-11/.

Happy reading!

New York Times bestselling author Jennifer Estep
http://www.jenniferestep.com/







Publisher:
Pocket Books

Pub Date: 07/22/2014

ISBN: 9781476771502

List Price: $7.99
Dear Reader,

Have you ever had to question whether the end justifies the means? Before sixteen-year-old Rowan can ascend to the throne, his vengeful mother insists he must first prove his loyalty to the fire court by killing the half-human, half-elemental daughter of the air court king. But as he devises a plan, he starts to question whether or not he's capable of completing such a heinous task. And what price he will pay if he refuses? Readers' Favorite writes: "O'Neale has delivered an action-packed, adrenaline-filled ride, which is the perfect prequel to the Mortal Enchantment series." Write me at staceyoneale@gmail.com for a chance to win 1 of 15 copies of The Shadow Prince!

Thank you,
Stacey O'Neale
www.staceyoneale.com

THE SHADOW PRINCE is a finalist in the Readers' Favorite Annual International Award Contest in the short story category.




Publisher:
Createspace

Pub Date: 03/25/2014

ISBN: 9781496193094

List Price: $5.99
Dear Reader,

I'm often asked how I can write romances set in dark worlds full of violence and monsters. My answer? The human world is also full of violence, darkness, and monsters, but we still find the beauty, love, and laughter in life. When I wrote Azagoth, which is set almost entirely in the underworld realm of the Grim Reaper, I definitely had my work cut out for me! It's dark and gritty, and yet, steamy and romantic. Hope you enjoy!

Please write to 1001DarkNights@gmail.com to win one of five copies.

1001DarkNights.com



Publisher: Evil Eye Concepts, inc.

Pub Date: 06/10/2014

ISBN: 9781940887142

List Price: $2.99