Shelf Awareness for Readers for Tuesday, August 26, 2014

Book Candy
Back-to-School Alternative Reading List; Capote Quotes
Back to school. It's that time of the year when "reading for pleasure will give way to burning through that syllabus," Flavorwire noted in recommending "50 great books you'll never read in school."
---

Word games: Mental Floss highlighted "10 words with difficult-to-remember meanings," noting that "sometimes there are words that you've seen, read, and maybe even used in conversation whose meaning you can never keep straight. Even after looking it up, the right definition doesn't stick."

---

The Telegraph featured "Truman Capote: 20 great quotes," including this one: "'A conversation is a dialogue, not a monologue. That's why there are so few good conversations: due to scarcity, two intelligent talkers seldom meet."
---
Andrew Rosenheim, author of The Informant, shared his choices for "the top 10 books about Chicago" with the Guardian.
---
"The 6 reactions book-lovers have to people who don't read" were showcased by Bustle, which noted that "if you really want to whip a book-lover into a Tempest-like frenzy of emotions, all you need are four little words: 'I don't read books.' "

---
Design Bump shared "27 fresh bookshelf design ideas."
Book Review
Fiction
The Blue Box
by Ron Carlson
Mystery & Thriller
The Long Way Home
by Louise Penny
Keep Your Friends Close
by Paula Daly
Romance
The Best Kind of Trouble
by Lauren Dane
Graphic Books

Above the Dreamless Dead: World War I in Poetry and Comic
by Chris Duffy, editor
Kill My Mother
by Jules Feiffer
Food & Wine

The Messy Baker: More Than 75 Delicious Recipes from a Real Kitchen
by Charmian Christie
Summer Food: New Summer Classics
by Paul Lowe; photographs by Nina Dreyer Hensley and Jim Hensley
Health & Medicine
Doctored: The Disillusionment of an American Physician
by Sandeep Jauhar
Children's & Young Adult

Quest
by Aaron Becker
365 Days of Wonder: Mr Browne's Book of Precepts
by R.J. Palacio
--- SPECIAL ADVERTORIAL OFFERINGS ---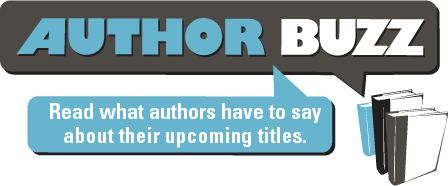 Dear Reader,

The first 5 people who email me at leo@leojmaloney.com and can tell me the name of the rogue terrorist in Black Skies will receive an autographed book. Include your name and address in the email and put "Free book" in the subject line. I'll be sending the books out by September 20th.

http://store.kobobooks.com/en-US/ebook/black-skies-3





Publisher: Kensington Publishing Co.

Pub Date: 08/26/2014

ISBN: 9780786036103

List Price: $8.99
Dear Reader,

At sixteen, Trudy Baxter is fed up with her debutante mom and deadbeat dad, and her standing reservation at the juvenile delinquent center. Changing her name to Trudy Sin, she starts a band with Cassie, Esther, and Harumi. Together they are The Screaming Divas. But will music heal them, or tear them apart? "For the Riot Grrrl in all of us!" – MTV.com I'm giving away 5 copies. Write to me – suekamata@msn.com – to win! Happy reading!

Suzanne Kamata

http://www.suzannekamata.com





Publisher:
Merit Press

Pub Date: 05/18/2014

ISBN: 9781440572791

List Price: $17.99
Dear Reader,

Resolutions is an action packed romantic suspense. Two ex-lovers join forces to stop a drug lord turned terrorist in the rainforests of Colombia. On the run, they must learn to trust each other again in order to stay alive.

If you're interested in winning one 5 copies of Resolutions, please write me at teririggs@teri-riggs.com.

http://teririggs.com





Publisher: Decadent Publishing

Pub Date: 09/10/2013

ISBN: 9781613336069 / 1613336063

List Price:
$13.99 / $0.99
Dear Reader,

Originally written in English, this adventure story is about a venturesome life of a plant hunter set in South African tropical forests. It combines the thrilling hunt for a precious flower with unique characters, a cunning intrigue and a heart-rendering love story.

Co-writing together offered enormous benefits, and we're excited to share our collaboration with you. We are giving away 5 digital copies of our book. E-mail Marissa@JKSCommunications.com to enter.

Caroline Vermalle and Ryan von Ruben
http://www.carolinevermalle.com/



Publisher:
Bastei Entertainment

Pub Date: 07/18/2013

ISBN: 9783838758053

List Price: $7.49