Notes: 'Local-First' in Peru; Indie Bookseller Updates
Russ Lawrence, the former ABA president who sold his interest in Chapter One Book Store, Hamilton, Mont., in 2009 to join the Peace Corps (Shelf Awareness, May 8, 2009), was interviewed by Bookselling This Week about his experiences thus far in the Peruvian town of Chivay, where he and his wife, Jean Matthews, have been serving as Small Business Development volunteers.


"Our work is to help people improve their business skills, to improve their lives," said Lawrence. "The local artisans specialize in two crafts--a style of embroidery unique to the area and goods made with alpaca fiber, such as knitted hats, gloves, and scarves of incredibly soft baby alpaca, and beautiful woven goods as well. We teach business skills, in particular customer service tips, and help them find new markets for their products.

"We also work with local guides, who are trying to get a piece of the huge influx of tourists, most of whom--upwards of 150,000 a year--arrive via package tours from Arequipa.... One complaint we heard from many artisans is the lack of access to the markets. In addition, the places the tourists visit are flooded with cheaply made goods from outside the valley. Guides likewise complain of the tourism model that all but excludes local entrepreneurs."

In dealing with these issues, Lawrence has been able to call upon his experience as an indie bookseller: "One solution we're working on is a 'local-first'-style campaign, naturally, designed to heighten awareness of local products--artisan goods, farm and dairy products, alpaca meat (a staple, here), and cultural events--and to encourage tourists and residents alike to support the local economy with their purchases. It will feature an educational component directed primarily at tourists, but to promote the 'local' angle we want everyone, at every opportunity, to 'talk the talk'--in Spanish and Quechua."

Lawrence noted that while their all their basic needs have been met in Peru, "We will be looking for work when we get back in August."

---

A big welcome to the Book Nook at River's Edge, a 500-sq.-ft. bookstore that opens April 2 in Ipswich, Mass., next to River's Edge Fine Gifts & Home Accents. Paul Allen-Webber is owner and manager of both stores and had long dreamed of opening a small bookstore. Last July he hired longtime bookseller Meg Richardson as assistant manager and book buyer. He founded River's Edge 13 years ago.

The Book Nook will offer a range "from the quirky to the classic" as well as mix discount and full-retail titles and adult and children's books. The store aims to focus on "bringing the best of each genre to the store and keeping the mix ever lively and interesting."

The Book Nook already has a 15-member book club and intends on starting a parent-child book club soon.

The Book Nook at River's Edge is located at 15 Market St., Ipswich, Mass. 01938; 978-356-2363; riversedgegift.com.

---

Congratulations to Lisa Baudoin of Books & Company, Oconomowoc, Wis., who won Algonquin's Water for Elephants sweepstakes. The prize is a trip for two to the world premier of the movie in New York City on April 22, which includes round-trip airfare, hotel accommodations and a $500 spending allowance. Who says bookselling doesn't pay?

---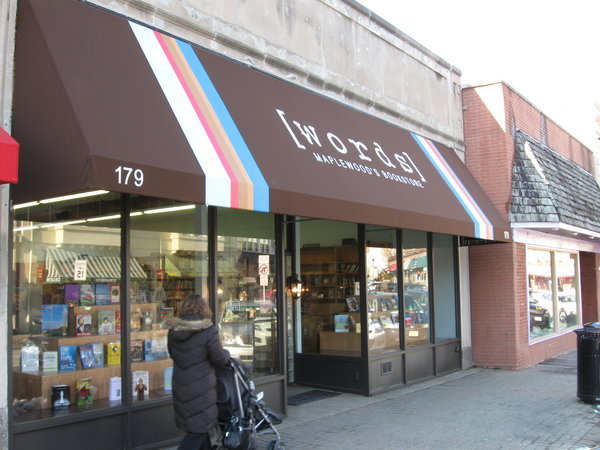 Congratulations also to Words, Maplewood, N.J., named the best independent bookstore in New Jersey by New Jersey Monthly. The magazine wrote: "Words opened its doors in Maplewood in 2009 to create a broad-based reading community for people of all backgrounds, interests and needs. Words events include author readings and free programs for special-needs children. A well-read and helpful staff, comfy seating and tea and coffee for sale create a welcoming atmosphere. Patrons can download Google e-books on the website. Discounts are offered for book-group purchases."

Runners up were the Montclair Book Center, Montclair; Paranormal Books & Curiosities, Asbury Park; and Atlantic Books, which has eight locations in the state.

---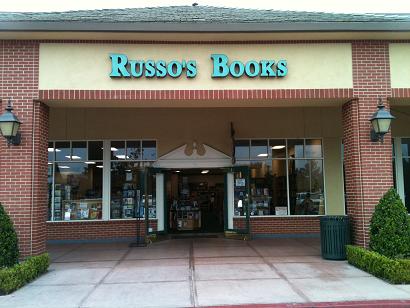 Bookselling This Week checked in with Russo's Books, Bakersfield, Calif., which recently remodeled and "lopped off about one-third of its footprint," going from 6,500 to 4,350 square feet. In a challenging retail environment for the book business, the owners approached their landlord, who "proposed the reduction in space, and with it a more manageable rent structure. With the reduced space, we also signed a lease extension, so we are hopeful for the future," said Mike Russo.

"The response has been overwhelmingly positive," he added. "Since we maintained the same number of titles, our selection hasn't changed, but the new layout lends itself well to browsing and shopping."

Russo also observed that "it is clear that bookselling continues to evolve, and yes, we see this as one of the ways to stay ahead of the curve. With just-in-time inventory replenishment from our wholesalers, Google eBooks on our website, and active community involvement and in-store events, we feel we are addressing industry challenges. Now, if we could just do something about the economy--we're at 16.9% unemployment and sales remain soft throughout the local retail sector."

---

Lacy Simons, bookstore manager at Rock City Books & Coffee, Rockland, Maine, has launched an unusual fundraising effort with a strong social networking spin. Simons is in the process of buying the bookstore from Susanne Ward and renaming it hello hello. "My business plan is meticulous and awesome, my loan application is filled out, and the planning for a May 15 start date is well underway, but the bank likes to see more cash in hand before saying yes to a business loan, so I'm taking a cue from NPR and asking you to pledge your support: of me, of independent bookstores, of print books themselves," she wrote on her blog.

In return for support from donors, Simons has pledged that "if, at the end of my second year of business, I'm still holding on and reasonably solvent, I will donate the same amount you pledged to a charity of your choice, and in your name."

The initiative has "gotten a crazy great response so far, especially from the book enclave on Twitter [@rockcitybooks], bless 'em," she said. "I'm taken aback by the response, actually, and have been really moved to see people who I've never met--and may never meet--pledge their support."

---

Today's Wall Street Journal investigated the "Case of the Bestselling Author," searching for clues to how former Pan Am stewardess Mary Higgins Clark "has stayed at the top of the publishing game since 1975." Clark, whose brand is as lucrative as ever, is "the top-selling author across the seven imprints of her publisher, Simon & Schuster. Each year, her novels, which are published in 34 countries, sell 3.7 million copies globally." S&S CEO Carolyn Reidy said Clark's sales are so consistent they factor into the company's annual budgets.

The future of the brand is a concern. The Journal reported that Clark "is open to extending her line" with a successor, but her children oppose the idea. "They don't want 'From the Mary Higgins Clark tradition,' " she observed. "I say, 'I think you're foolish.' "

S&S's Reidy isn't taking sides: "We don't even want to think about a time when we're not publishing Mary. When you have an author like Mary who publishes regularly at a regular time of year, has a very large audience that is predictable, and you know you're going to have that large sales infusion every year at that time, it gives you the profitability to keep your company running, to keep the lights on and keep people employed."

At age 83, Clark has no plans to slow down: "People say, 'Are you still writing?' and I think, 'Why not?'. "I have no hobbies other than friends and the theater. I'm impatient with long lunches. I'll always be writing. But the day I stop publishing is the day I stop telling a good story." A mystery author to the end, she even has writing plans beyond the grave: "I have instructions to put a big spiral notebook, a couple of pens and a glass of wine in the casket. And they'll do it."

---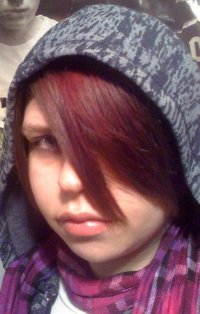 Amanda Hocking, the self-publishing wunderkind (Shelf Awareness, February 10, 2011), said last month that she couldn't "really say that I would have been more successful if I'd gone with a traditional publisher. But I know this is working really well for me."

Now Hocking will have a chance to see what might happen with the traditional route after all. The New York Times reported that St. Martin's Press will publish her Watersong series, with the first of four books scheduled for release in the autumn of 2012.

Hocking explained this change of pub-direction to fans in a blog post: "I want to be a writer. I do not want to spend 40 hours a week handling e-mails, formatting covers, finding editors, etc. Right now, being me is a full-time corporation."

---

Obituary note: Lanford Wilson, "the Pulitzer Prize-winning playwright whose work--earthy, realist, greatly admired, widely performed--centered on the sheer ordinariness of marginality," died yesterday, the New York Times reported. He was 73.

---

The Wall Street Journal visited W. S. Merwin at his home on Maui's north shore and noted that it is the remoteness of the location that appeals most to the writer "whose work reflects his commitment to environmentalism and his long-standing passion for gardening."

"People just get it or they don't," said Merwin.

---

Urlesque featured 28 Vintage Book Club Mailers and asked readers: "Remember book fairs in elementary school, when the cafeteria was transformed into a magical young-adult Barnes and Noble? Those were the days. But how did you get your lit fix in between book fairs? Book flyers and newsletters from Teach, of course, from Scholastic and Troll, advertising the latest offerings from The Baby-Sitters Club (oh Stacey, take your insulin!) or Choose Your Own Adventure (Oops, you plunged down an endless chasm; go back to page 54 and try not to mess up this time)."

---

Sh*t Heathcliff says. This Sunday, BBC Radio 3 will air a contemporary adaptation of Emily Bronte's Wuthering Heights "complete with swear words," BBC News reported. Playwright Jonathan Holloway said he wanted to "capture the shock" of the book's original release.

---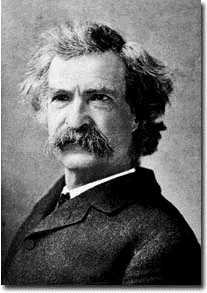 A good blurb is hard to find. In 1874, Chatto & Windus asked Samuel Clemens for "a brief but quotable review" of Nuggets and Dust Panned Out in California by Dod Grile, a pseudonym for Ambrose Bierce, Letters of Note reported.

The publisher, however, underestimated the brutal honesty of Clemens, who replied, "Dod Grile (Mr. Bierce) is a personal friend of mine, & I like him exceedingly--but he knows my opinion of the Nuggets & Dust, & so I do not mind exposing it to you. It is the vilest book that exists in print--or very nearly so. If you keep a 'reader,' it is charity to believe he never really read that book, but framed his verdict upon hearsay. Bierce has written some admirable things--fugitive pieces--but none of them are among the Nuggets. There is humor in Dod Grile, but for every laugh that is in his book there are five blushes, ten shudders and a vomit. The laugh is too expensive."

---

Book trailer of the day: Praying for Strangers: An Adventure of the Human Spirit by River Jordan (Berkley), the Southern gothic novelist's first nonfiction work.