Shelf Awareness for Thursday, February 10, 2011

Quotation of the Day
Nancy Pearl's Revised 'Rule of 50'
"On the spur of the moment, with no particular psychological or literary theory in mind to justify it, I developed my Rule of 50: Give a book 50 pages. When you get to the bottom of Page 50, ask yourself if you're really liking the book. If you are, of course, then great, keep on reading. But if you're not, then put it down and look for another....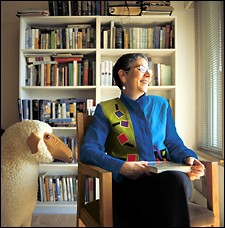 "This rule of 50 worked exceedingly well until I entered my own 50s. As I wended my way toward 60, and beyond, I could no longer avoid the realization that, while the reading time remaining in my life was growing shorter, the world of books that I wanted to read was, if anything, growing larger. In a flash of, if I do say so myself, brilliance, I realized that my Rule of 50 was incomplete. It needed an addendum. And here it is: When you are 51 years of age or older, subtract your age from 100, and the resulting number (which, of course, gets smaller every year) is the number of pages you should read before you can guiltlessly give up on a book. As the saying goes, 'Age has its privileges.' And the ultimate privilege of age, of course, is that when you turn 100, you are authorized (by the Rule of 50) to judge a book by its cover."


News
Notes: N.C., Amazon Tax Settlement; DIESEL in Malibu to Close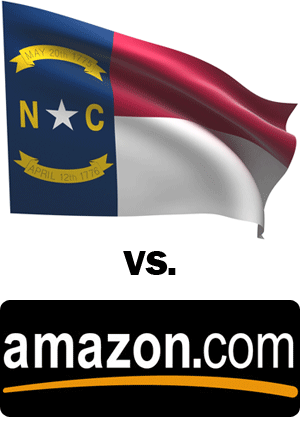 North Carolina's Revenue Department has ended a court battle with Amazon and seven North Carolina residents represented by the ACLU "after clarifying that demands for purchasers' data don't include the titles of the books and other products," the Associated Press (via the Greensboro News & Record) reported, noting that future requests for data from Internet retailers "will clarify that tax collectors don't want the titles or other identifying information of the books, movies or music sold." Amazon filed the lawsuit last April as the Revenue Department audited whether the retailer was properly collecting sales taxes owed on online purchases.

The state tax agency will pay $99,000 in attorneys' fees, but "reserved the right to pursue tax collections against Amazon or its customers," according to the AP.

"This settlement only makes our position more clear to Amazon and other retailers that the department has no interest in the titles of books, movies, music or other expressive items," the Revenue Department said. "The lawsuit on this particular issue could have been avoided altogether if not for the aggressive stance Amazon took to avoid compliance with North Carolina's tax laws. There would have never been an issue of customer privacy if Amazon would simply collect the North Carolina sales tax that others already do."

---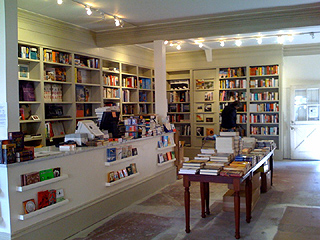 DIESEL, A Book Store plans to close its Malibu, Calif., location, "which has seen landlords change and has been subject to ongoing construction," sometime within the next three weeks, but co-owners John Evans and Alison Reid "hope to open a new iteration of the bookstore in the neighborhood before the year is out," the Los Angeles Times Jacket Copy blog reported.

"Serious readers in Malibu love having a bookstore there," said Evans. "Booksellers are idealistic and romantic; we think that this will still work."

Jacket Copy noted that Diesel's Oakland and Brentwood stores "are doing fine. In fact, Brentwood's last year was quite good, beyond expectations."

Evans and Reid are Malibu residents, but finding the right location for a new store may present a challenge: "The next version will be a little bit smaller," Evans said. "Our expectation is it will be sometime this year."

---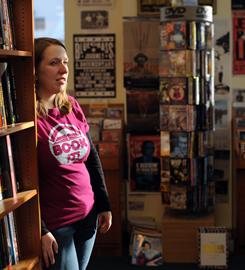 "Is there hope for small bookstores in a digital age?" asked USA Today in its profile of Suzanna Hermans, co-owner and manager of Oblong Books & Music, Rhinebeck, N.Y. Her response was distinctly positive, crediting Oblong's success to such indie staples as customer service, its role as a community gathering spot and, more recently, plans to help her customers order e-books. Suzanna's father, Dick, opened the original Oblong Books, Millerton, in 1975 and the Rhinebeck shop debuted in 2001. The two stores are in the black, with $1.5 million in revenue last year, up 2% from 2009.

"I know people think of independent bookstores as struggling underdogs," she said. "But if I was struggling, I wouldn't be expanding for my customers of the future." Her shop is in the process of breaking through a brick wall to enlarge its children's section, which will add 1,000 square feet to the 2,600-square-foot space.

Hermans observed that despite competition from Amazon, she believes bookstores "help create community for people in the places where they live. People may think they can live online, but in reality they live in real towns and cities, and physical bookstores help to enrich those places."

It is not just "hope" for the future of small bookstores that inspires her work as a bookseller. "This is my career," she said. "This is what I love to do. I want to do it for the next 50 years."

---

Bookselling This Week featured a list of the books presented last month to President Obama by the ABA board of directors at a White House Oval Office ceremony during the Winter Institute.

---

Harvard Book Store's entertaining new video channel, HBTV (see the original video that launched "Cambridge's only local, fictional television station that's based out of an independent book store" here), tackles the thorny issue of indie service during the age of barcode price scanning in its latest production, "Don't be an iPhoney." The lesson: "Buy where you shop."

---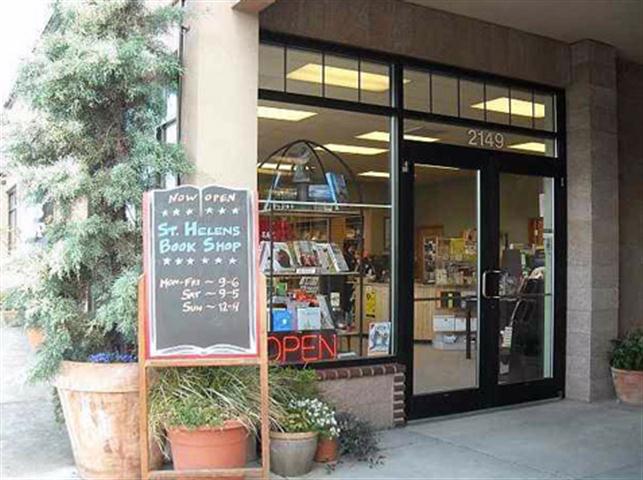 Author events are a key to the success of St. Helens Book Shop, St. Helens, Ore., where owner Lori Cadiff "continues to build on a business model of attracting authors and events to the bookshop--a model her predecessor, Luanne Kreutzer, started years before," the South County Spotlight reported.

"I don't want to put authors up on a huge pedestal. I want to make them seem like normal people," said Cadiff, who focuses particularly on building relationships with local authors. "It's our way of creating a community of readers and writers."

This approach spans generations of readers. For example, on February 28, the bookstore begins an eight-week teen writer's workshop, overseen by four regional authors. "Our goal is not to say, 'Cool, look at this big author.' The goal is just to get serious authors involved," she added.

---

Ursus Books & Prints, New York, N.Y., has opened in its new location at 699 Madison Avenue after 23 years in the Carlyle Hotel. BroadwayWorld.com reported that "Steve Martin, Mary Louise Parker and cultural connoisseurs count Ursus among their favorite places to shop. Established in 1972, the comprehensive selection of fine antique decorative prints, art reference books and superb copies of rare books in all fields attract readers, writers and shoppers worldwide."

---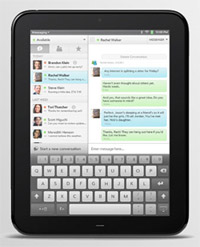 Amazon plans to launch a Kindle app for webOS tailored for the new HP TouchPad, which debuts this summer.

Business Insider observed that "one of the only ways that HP's new TouchPad tablet can survive is if key developers start making apps for it, the way they already do for Apple's iPad, and are increasingly doing for Google's Android. So it's good news for HP that Amazon is making a Kindle app for the TouchPad.... And it's an opportunity for Amazon to gobble up the lion's share of the TouchPad e-book market; it's not like Apple is going to make an iBooks app for HP's tablet."

---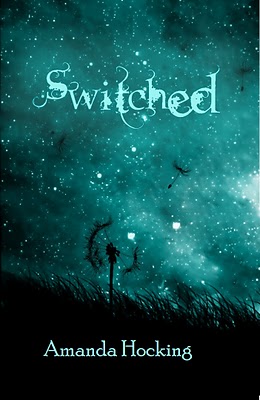 E-publishing for fun and profit: USA Today profiled self-publishing success story Amanda Hocking, who "sold more than 450,000 copies of her nine young-adult paranormal books last month. Virtually all were e-books." This week, all three titles from her Trylle Trilogy (Switched, Torn and Ascend) debut in the top 50 of USA Today's bestseller list.

Hocking opted for the self-published route last March, selling her novels through online vendors like Amazon and Barnes & Noble. "By May she was selling hundreds; by June, thousands. She sold 164,000 books in 2010. Most were low-priced (99 cents to $2.99) digital downloads," USA Today wrote.

"I can't really say that I would have been more successful if I'd gone with a traditional publisher," said Hocking. "But I know this is working really well for me."

---

The Washington Post recommended five books for Valentine's Day, noting that while these suggestions "might sound like the equivalent of a heart-shaped box, they are more for those who like their candy spiked with cayenne pepper. There isn't a conventional romance in the bunch. In fact, I defy Hallmark to create a greeting card to cover some of these scenarios. "

---

"Who or what came 'whiffling through the tulgey wood' in Lewis Carroll's Alice Through The Looking Glass?" The Guardian's latest lit-test asks readers to see if they can make their way "through our dark and dense quiz on fictional forests."

---


Have you joined the Lisa Simpson Book Club? "Her ambitions are great and her knowledge is vast. Submit a picture of Lisa reading on The Simpsons and help us build the library of this precocious eight-year-old."

---

Customer service moment of the day: After a confrontation with a college student that resulted in an online feud, a bookstore owner in Taiwan offered a 20% discount on afternoon tea to customers who pounded on the table and said that they were from Zhongshan University. "Some think his way of dealing with the issue is childish, but he insists that when facing immature university students, you need to counter them with even more immature antics," NMA.TV reported.

---

Book trailer of the day: Fool's Republic by Gordon W. Dale (North Atlantic Books), which is appearing in May.


Media and Movies
Media Heat: Tiger Mother, Tiger in Kitchen
Today on NPR's Talk of the Nation: Marc Agronin, M.D., author of How We Age: A Doctor's Journey into the Heart of Growing Old (Da Capo, $25, 9780306818530).
---
Tomorrow morning on NPR's Morning Edition: Cheryl Tan, author of A Tiger in the Kitchen: A Memoir of Food and Family (Voice, $14.99, 9781401341282).

---

Tomorrow morning on Fox & Friends: Wayne Rogers, co-author of Make Your Own Rules: A Renegade Guide to Unconventional Success (AMACOM, $23, 9780814416570).

---

Tomorrow on NPR's All Things Considered: Keigo Higashino, author of The Devotion of Suspect X (Minotaur, $24.99, 9780312375065).

---

Tomorrow on Tavis Smiley: Amy Chua, author of Battle Hymn of the Tiger Mother (Penguin Press, $25.95, 9781594202841).


This Weekend on Book TV: Beschloss Interviews Rumsfeld
Book TV airs on C-Span 2 from 8 a.m. Saturday to 8 a.m. Monday and focuses on political and historical books as well as the book industry. The following are highlights for this coming weekend. For more information, go to Book TV's website.

Saturday, February 12

1 p.m. Alan Meltzer, author of A History of the Federal Reserve, Volume One, 1913-1986 (University of Chicago Press, $28, 9780226520001), discusses his multi-volume history with Paul Volker, former chairman of the Federal Reserve. (Re-airs Sunday at 9 a.m.)

3:45 p.m. Abbas Milani, author of The Shah (Palgrave Macmillan, $30, 9781403971937), talks about his biography of the Shah of Iran. (Re-airs Sunday at 10 p.m.)

5 p.m. Paul Offit, author of Deadly Choices: How the Anti-Vaccine Movement Threatens Us All (Basic Books, $27.50, 9780465021499), takes a broad look at the anti-vaccine movement in the U.S. and its potential consequences. (Re-airs Sunday at 8:15 p.m.)

9 p.m. Historian Michael Beschloss interviews former Secretary of Defense Donald Rumsfeld, author of Known and Unknown: A Memoir (Sentinel, $36, 9781595230676). Includes audience Q&A. (Re-airs Sunday at 10:30 a.m.)

10 p.m. After Words. Susan Glasser, executive editor of Foreign Policy magazine, interviews George Friedman, author of The Next Decade: Where We've Been... and Where We're Going (Doubleday, $27.95, 9780385532945). (Re-airs Sunday at 9 p.m. and Monday at 12 a.m. and 3 a.m.)

11 p.m. Elaine Showalter, editor of The Vintage Book of American Women Writers (Vintage, $18.95, 9781400034451), presents selections from the 17th century to today and explores the obstacles that have faced female authors. (Re-airs Sunday at 3:15 p.m.)

Sunday, February 13

4 p.m. Arthur Ainsberg discusses his book Breakthrough: Elizabeth Hughes, the Discovery of Insulin, and the Making of a Medical Miracle (St. Martin's, $24.99, 9780312648701).


Television: Elmore Leonard's Raylan Givens Reloads
Season Two of Justified, the FX series inspired by Elmore Leonard's novella Fire in the Hole and its lead character--Deputy U.S. Marshal Raylan Givens (Timothy Olyphant)--premiered last night. USA Today noted that Leonard "isn't just some distant inspiration. He's directly involved, offering character and story ideas to the show's writers as he works on his own new novel, which has a working title of Raylan. They get to take whichever elements they want, with the series and the book diverging at points."

Leonard said he "was going to get into something else, but then I thought, why not do a book on Raylan. It could even help them out. I can't imagine just sitting there--I think I'm an executive producer--and not doing anything. I get a check every time they put on the show."

According to Olyphant, "We're doing Elmore Leonard. Elmore's cool, but there's a light touch to it, a bit of a dance. You want some comedy in your drama, some drama in your comedy. With Elmore Leonard, it's guaranteed you're in that kind of territory. When you're operating that way, firing all those guns, you're in good shape."


Once Upon a Bad, Bad Time... Grimm Casting Choices
Relativity Media has confirmed the signing of Julia Roberts to play the Evil Queen in director Tarsem Singh's movie The Brothers Grimm: Snow White. Deadline.com reported that a June 29, 2012, release date has been set, "putting the film six months ahead of the preliminary release plan for Universal's Snow White and the Huntsman," the Rupert Sanders-directed project that "has come together strongly with Kristen Stewart and Viggo Mortensen playing the title characters, and Charlize Theron playing the Evil Queen."

In other Grimm news from fairy tale land, Famke Janssen has been cast as the leader of the witches in Hansel & Gretel: Witch Hunters, directed by Tommy Wirkola for Paramount Pictures. According to Deadline.com, Janssen joins Jeremy Renner and Gemma Arterton "as the title characters who, 15 years after their narrow fairy tale escape from the gingerbread house, become specialized bounty-hunters looking to take down the witches that almost killed them."


Books & Authors
Awards: Australia's IP Picks Prizes
Offering a glimpse of future books Down Under, Interactive Publications named the five category winners of this year's IP Picks unpublished book awards, which "are aimed at giving unpublished writers from Australia and New Zealand a chance to break into the increasingly cut-throat literary world, with publication the top prize for books in five categories," Reuters reported.

The winners were Yellowcake Springs by Guy Salvidge (fiction), Water over Stone by Laura Jan Shore (poetry), Tongues of Ash by Keith Westwater (first book), The Ragboiler's Daughter by Lois Shepheard (nonfiction) and The Ruby Bottle by Janet Reid (junior fiction).


Book Review
Book Review: In the Valley of the Shadow
In the Valley of the Shadow: On the Foundations of Religious Belief by James Kugel (Free Press, $26.00 Hardcover, 9781439130094, February 2011)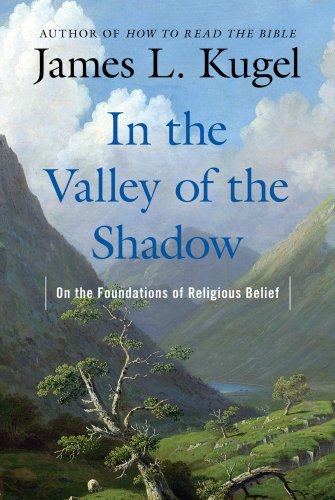 It's hardly surprising that a distinguished biblical scholar would mark the decade he's survived a bleak cancer diagnosis with a spiritually tinged reflection. But James Kugel's (How to Read the Bible) latest book is far from an inspirational memoir of grave illness and seemingly miraculous recovery. Instead, Kugel--a former Harvard professor and now director of the Institute for the History of the Jewish Bible at Bar Ilan University in Israel--mines his experience to yield an invigorating exploration of the nature of the self, impressive for its marshaling of disciplines from anthropology to neuroscience to literary criticism in aid of examining the concept of the divine and the nature of religious faith.
When Kugel was informed in 2000, at age 54, that his cancer had advanced to the point he reasonably could expect "two years without debilitating symptoms," he likened the sensation to the "feeling of the background music stopping and the feeling of smallness, of discreteness, that accompanied it." In sensing that, Kugel believes, he was able to intuit the way humanity has lived for most of recorded time, in contrast to our "modern way of seeing, or not seeing, very much tied to the sealed-off self."
Kugel's relatively brief study is, in truth, a whirlwind journey across cultures and time to assess this contrast. Whether he's writing about what he calls the "semipermeable soul" of Tasmanian hunter-gatherers, the "starkness" embodied in the words of "Amazing Grace" or the impenetrability of contemporary medical "magic," he circles back to a recurring theme: the notion that for all the achievements of the "large," modern self--whose corollary characteristics are a sense of isolation and self-importance--we have sacrificed something of intrinsic value. Drawing inspiration from writers as diverse as Boethius and William James, Kugel's discussion transcends the capacious discipline of biblical studies to make that point.
Despite his grounding in a religious tradition, Kugel doesn't offer his experience as an exemplar of faith (when he received his diagnosis he confesses to calling to mind some pedestrian English poetry and not the Psalms he has committed to memory). His is a restless, questioning intellect, unafraid to examine its own beliefs with clarity and insight. Thus, In the Valley of the Shadow stops short of a direct rebuttal to atheists who advance the notion that faith is little more than a delusion possessed of what Kugel calls, with a hint of irony, "missionary zeal."
The world James Kugel visits in these pages is suffused with phenomena--angels, omens, magic--that strike our rational, Western minds as alien, even primitive. But just as no doctor could offer an explanation for the disease that afflicted him, his "cure" seemed equally mysterious. While he hardly would propose, even if it were possible, a return to the worldview of our ancient ancestors, he does suggest that tempering our fretful, self-contained consciousness with some sense of the enigma that is human existence might bring a profound richness to our lives.--Harvey Freedenberg
Shelf Talker: A distinguished biblical scholar uses his experience of illness to explore our understanding of the self and the nature of religious belief.


Deeper Understanding
Namastechnology: Making Google eBooks Work for You
In the aftermath of what was forecasted to be the Holiday Season Everybody, Even Your Dog, Gets an E-Reader, hundreds of bookstores using the IndieCommerce platform for their stores now have the option to sell Google eBooks, and many others, swayed by arguments about the cloud and other advantages offered by Google's platform, have signed up to sell them. But much like their physical counterparts, e-books don't sell themselves. What can booksellers do to best leverage this new tool?
As with most questions in independent bookselling, this is best answered by looking at what other bookstores are doing and stealing their ideas. I mean adapting them.
Discoverability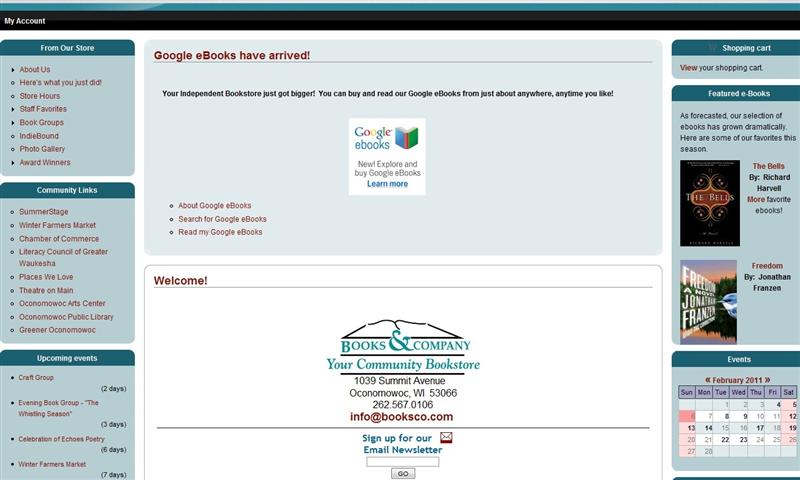 Not even the most dedicated customers can buy something they can't find on a website. To that end, it is absolutely vital that some sort of link, image or text is on the front page of any bookstore's website letting customers know that Google eBooks are available, and even better, how to search for and use them.
The majority of bookstores that have Google eBooks enabled have added this to their front pages, but not all. Some stores, like Books & Company, Oconomowoc, Wis., have made it the main feature of its homepage. Remember that while the book community has been endlessly discussing e-books, the average customer is just starting to see them on the radar--make sure that they're seeing them with you, not just in iPad advertising.
If you still need to do this, you need to add a block to your front page with the information. Be aware that there is also a block you can enable called "IndieBound featured eBooks" that is not related to Google eBooks. This block features the type of e-book that has always been available through IndieCommerce, which are wholesaled to stores through Ingram, and randomly selects titles based on books that have been on the Indie Next List. It's an interesting block to have on your front page, but will not help your customers buy or use Google eBooks. A number of bookstore sites I looked at had enabled this section but had no information about Google eBooks on their front page. If you're going to feature both kinds of e-books (which is a good idea, for many stores), make sure your staff and your website can explain the difference between the two and how customers can access them differently.
Curation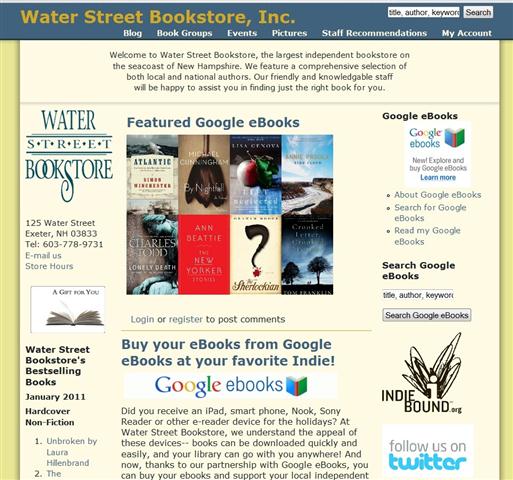 The next step is something every bookstore does for physical books on its webpage, but few are doing for e-books: tell customers which books you recommend! You can do what Oblong Books & Music, Rhinebeck and Millerton, N.Y., did, and link from your homepage to a page dedicated to information about e-books and e-book recommendations. The homepage of Water Street Bookstore, Exeter, N.H., is devoted to "Our Featured Google eBooks," including The Sherlockian, The New Yorker Stories and Atlantic. Women & Children First in Chicago, Ill., also has a block of its homepage devoted to e-book recommendations reflecting the philosophy and sales of the store. And Tattered Cover, Denver, Colo., is highlighting new e-books on its homepage.
Many bookstores have explanations about the value of Google eBooks that provide more information than Google's boilerplate and discuss what Google eBooks offers the community in particular and where they'd like to see improvements. For example, Green Apple Books, San Francisco, Calif., notes that "some Murakami books are available as e-books, and some aren't." The Clinton Book Shop, Clinton, N.J., makes it clear that it is ready and willing to help customers navigate the occasionally confusing world of e-books and e-readers, as do a number of other bookstores. Greenlight Bookstore, Brooklyn, N.Y., and Wellesley Booksmith, Wellesley, Mass., also offer thoughtful, helpful explanations of why they want to carry e-books, and how to get started buying them from the store.
Pricing
Another way to highlight certain Google eBooks is by changing their prices. E-book shoppers are far more price-sensitive than physical book shoppers, in part because it there is less apparent difference in value between downloading an e-book from an independent bookstore's website than from Google's or Sony's websites. The Red Balloon Bookshop, St. Paul, Minn., has at the top of the front page an e-book special of the week (currently, The Girl Who Played With Fire) and links Google eBooks basic information elsewhere on the page. Porter Square Books, Cambridge, Mass., is discounting many of its e-books in a holiday e-books sale, featuring it both on its front page and on a page of its own.
The pricing of Google eBooks is and probably will continue to be a contentious issue for indie booksellers. For publishers using the agency model, it's not an issue at all, of course: the publisher sets the price and all sellers must abide by it. (Note: this means that you can't apply your store's preferred shopper discounts to agency model purchases, which is a topic for another column.) But for books from publishers using the wholesaler model, most notably Random House, indie bookstores are faced with the fact that Google, Amazon and other sellers are choosing to sell e-books far below wholesale cost in order to compete for market share. Most indie booksellers can't afford to lose $6 or $7 per e-book to compete in this scuffle. So what to do?
There is an option to discount wholesaler e-books, either individually by ISBN or by discount code (so that, for example, all e-books on which your store receives a 41% discount, you discount to customers 10%). Many booksellers are trying out this option. Another option is to highlight titles that are priced according to the agency model.
For scavenging purposes, a complete list of bookstores selling Google eBooks can be found on the IndieBound website.--Stephanie Anderson
Thoughts or questions about the nuts and bolts of selling Google eBooks on your bookstore's website? E-mail stephanie@wordbrooklyn.com.