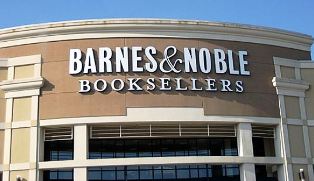 The first step in the latest campaign to get Barnes & Noble to sell itself--and boost its stock price--has begun. Activist investor Sandell Asset Management, which says it is among the top 10 investors in B&N, is issuing a public letter today, first reported on in the Wall Street Journal, "arguing the bookseller needs an owner who can invest in its beleagured operations," as the newpaper put it.

"Even though physical bookstores have declined in popularity in the U.S. in the internet age, Sandell reckons they aren't going away and that Barnes & Noble's status as the only national chain could attract a well-heeled private-equity firm or another retailer."

Sandell maintains B&N could attract a bid of more than $12 a share, nearly double its closing price yesterday of $7.10 a share, which puts the company's market capitalization at $515 million. The company's stock, down 60% in the past two years, is close to its 52-week low of $6.25 a share. In the fiscal year ending April 29, B&N sales fell 6.5%, to $3.9 billion, and it had net income of $22 million compared to a net loss of $24.4 million in the previous year.

As the Journal noted, there have been several attempts to sell the company since the great recession, which included a potential effort to go private by chairman Len Riggio. Jana Partners, G Asset Management and Yucaipa Companies at various points urged the company to sell itself or made offers or both. Liberty Media Corp. made an offer for the company, but ultimately bought a share of the company for $204 million. In 2015, B&N spun off its college operations, creating a separate company, Barnes & Noble Education.