Shelf Awareness for Friday, August 19, 2011

News
Image of the Day: Smart Party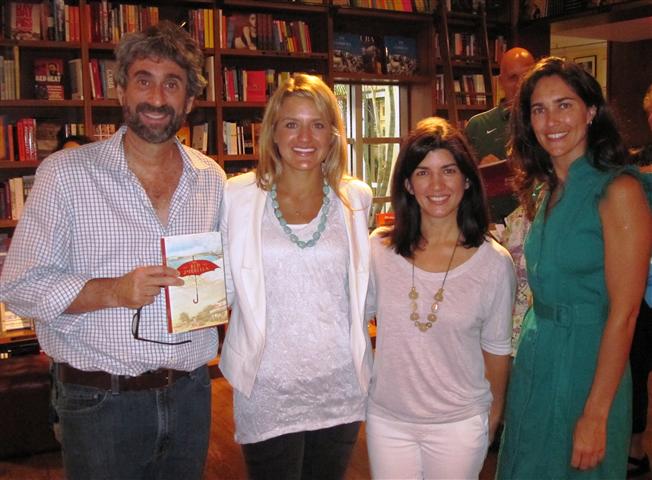 Last Tuesday was Teacher Appreciation Night at Books & Books, Coral Gables, Fla., which teamed up with its Random House Children's sales rep and with Arts for Learning, a nonprofit organization dedicated to teaching and learning through the arts. The party featured reader's guides, posters and ARCs; a Skype chat with Laurel Snyder, author of Bigger Than a Bread Box (Random House); a live appearance by Christina Gonzalez, author of The Red Umbrella; a book preview and teachers guide presentation by Random House rep Sarah Nasif; and a group poetry activity with Janet Evans of Arts for Learning. From l.: Books & Books owner Mitchell Kaplan; Random rep Nasif; author Christina Gonzalez; and Susana Saumell, a Miami Dade public schools teacher and mentoring teacher at Arts for Learning.


Liberty Media Buying Smaller Piece of B&N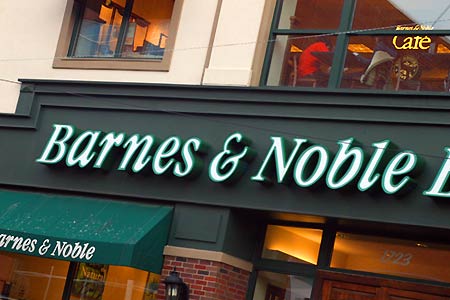 John Malone's Liberty Media is making a $204 million investment in Barnes & Noble by buying new convertible preferred stock, representing about 16.6% of the company, and has dropped its plan, announced in May, to buy 70% of B&N for $17 a share, for a total of $1.02 billion.
The new convertible preferred stock will receive a dividend of 7.75% a year. For $17 a share, the stock can be converted to about 12 million shares of B&N common stock. As part of the deal, the B&N board is being expanded by two to 11, and Liberty Media will name the two new members. The new board members are Liberty Media's president and CEO Gregory B. Maffei and senior v-p Mark D. Carleton.

B&N chairman Len Riggio called the investment "a strong endorsement of our overall business and the additional capital will further fuel the explosive growth of our digital strategy."

For his part, Maffei said, "We are excited about Barnes & Noble's prospects as the leading bookseller in the U.S. and its growth opportunities in the digital world. This investment provides Barnes & Noble with capital to grow its business on terms that are attractive for both parties and allows us to play a meaningful role in shaping their success to generate returns for our shareholders and theirs."
Bill Kavaler, an analyst at Oscar Gruss & Son, told Bloomberg (via the Washington Post): "John Malone likes to buy low-cost calls on interesting potential and ideas and Barnes & Noble is interesting as the only national book chain that's standing. For $200 million dollars, he's got a shot at seeing what happens."

Reports in recent days had indicated that Liberty Media was not going to buy a majority of B&N because of financing problems and the state of the stock market. The Wall Street Journal said, too, that B&N had wanted Liberty Media to increase its offer. The drawn-out negotiations have taken their toll on B&N's value: after rising above $20 a share in June, B&N stock has slid steadily and closed yesterday at $12.09.

B&N had put itself up for sale last fall and attracted only Liberty Media's offer.




Vlahos to Leave ABA to Head BISG
ABA's loss; BISG's gain.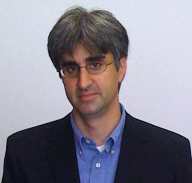 Len Vlahos, COO of the American Booksellers Association and a longtime ABA staff member, is leaving the ABA to become executive director of the Book Industry Study Group. He starts at BISG on September 12 and will speak at the organization's annual meeting on September 20 in New York City. Vlahos has been a board member of BISG for the past two years

Vlahos said, "While I have loved and valued my nearly 20 years at ABA, I'm honored and thrilled to be presented with the opportunity to lead BISG in its mission to create a more informed, empowered, and efficient book industry for both print and digital products. I look forward to helping the organization leverage its unique position at the center of the book industry to the benefit of our members, and I cannot thank the members of the executive committee enough for putting their faith in me."

"All of us at ABA extend warmest congratulations to Len," ABA CEO Oren Teicher said. "To say the least, we will miss him a great deal, but we are delighted that the wider book industry can now benefit from his enormous talent and vast experience. Len is perfectly suited for this new role, and we eagerly look forward to working with BISG and Len to address the many challenges facing the book industry."

Teicher noted, too, that Vlahos has been "at the center of virtually everything we have accomplished at ABA in recent years," including the launches of BookSense.com, IndieBound, IndieCommerce.com and the Winter Institute, and has been the ABA's main person responsible for digital and e-book matters.

Vlahos replaces Scott Lubeck, who resigned in May for personal reasons and to return to Austin, Tex. He had been hired in January 2010 (Shelf Awareness, May 19, 2011).





Green Apple Takes a Page from the Amazon Playbook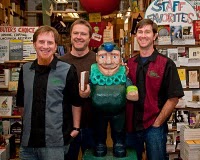 We're ready to sign up the Green Apple Books guys to do our April Fools issue. Yesterday the San Francisco store issued this announcement:

In a move spurred by Amazon.com's campaign to collect 500,000-plus signatures in an effort to overturn California's Sales Tax Fairness law via referendum, Green Apple Books owners Pete Mulvihill, Kevin Ryan, and Kevin Hunsanger have decided that they, too, will take a step toward not collecting sales tax. "We, too, are fed up with government providing infrastructure, security, and education," says Pete Mulvihill. "Enough is enough."

Co-owner Kevin Ryan further argues that while Green Apple Books is a long-established presence in San Francisco that has always collected sales tax, there are more compelling reasons for the store to discontinue the practice. "Sure, the sales tax on books purchased at our store contributes to a better quality of life for all Californians, including social services for the elderly and disabled, but collecting sales tax kind of feels like overkill. We do enough for the community anyway," says Ryan.

"I like Amazon's angle here, and I think ALL indie stores should be exempt," adds co-owner Kevin Hunsanger.

Additionally, Green Apple's ownership provides this list of talking points:
More than two-thirds of Green Apple's staff do not have children and therefore should not really contribute tax money to public education.
Most of the staff members do not own cars, so maintaining good roads isn't that important. They could just walk.
Statistics suggest that booksellers are 36% less likely to use emergency services than antiques dealers.
Although many of the staff at Green Apple do in fact enjoy state and local parks, they sort of think someone other than the bookstore's customers should pay to maintain them.
On Saturday, August 20, 2011, co-owner Kevin Ryan will hit the streets in an effort to collect enough signatures to put this issue into the hands of voters.




Notes: Bookshop Day Down Under; Bookstores Up Over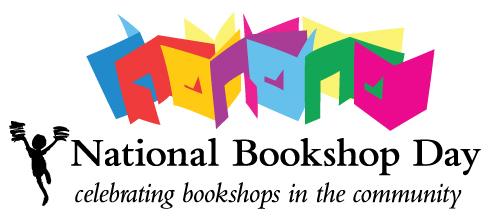 Tomorrow (or today, depending on where you're reading this) is the Australian Booksellers Association's National Bookshop Day. Hundreds of booksellers nationwide "will be focusing on their uniqueness, inviting local authors and members of the community to participate in readings, conversation about books and other activities."

"We just thought this would be a really good thing for us to do in Australia with books," ABA CEO Joel Becker told the Herald Sun." We are trying to get across that these bookshops are part of the community."

Pages & Pages Booksellers, Mosman, NSW, will celebrate National Bookshop Day by hosting a Book Busking event: "Book a 15-minute slot at Pages & Pages to sit outside the front of our store and read aloud from your favorite book. Get your friends and family to sponsor you and the money you raise Book Busking will go to the Indigenous Literacy Foundation." (Here's a book busking sample from last year)

Check out the ABA's National Bookshop Day's Facebook page for updates.

---

"The small, independently owned bookstore is staging a modest rebirth amid a killer economy," the Washington Post observed in a piece showcasing indie booksellers.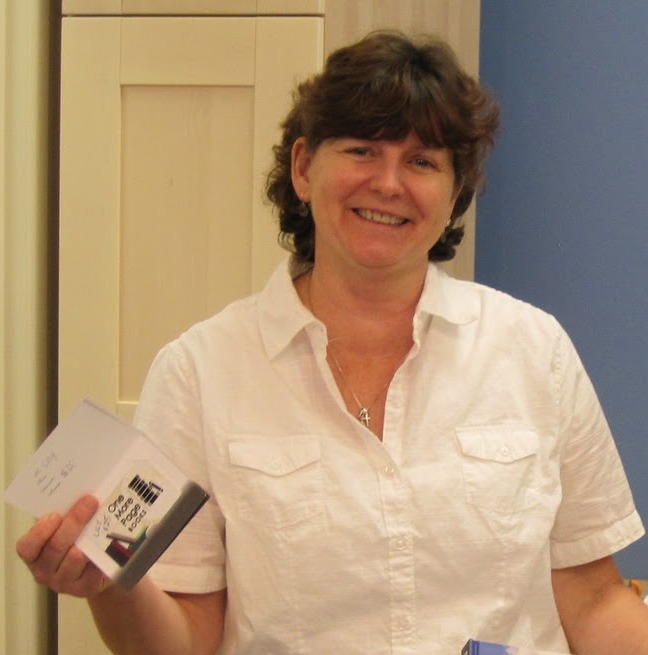 "It's going well, we're in a great neighborhood," said Eileen McGervey, owner of One More Page Books, Arlington, Va., which opened in January. "Where else do you get to meet such fun people?"

Bill Skees, who opened Well Read, Hawthorne, N.J., 10 months ago, said, "From a financial perspective, it was a step down to open a bookstore, but it's the fulfillment of a lifelong dream."

---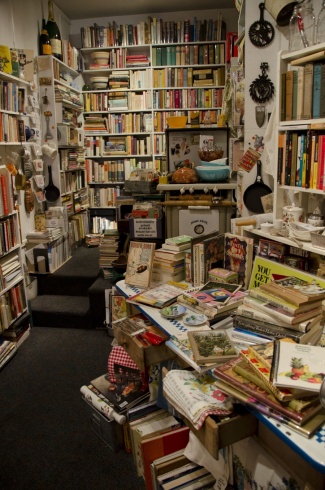 New York Press explored some "bookstores with nooks, not a Nook" and praised "the feeling you get in tiny bookshops that smell like paper and dust and feature leaning towers of good reads. And it's the feeling on which the owners of those bookstores count to stay in business."

"There's a synergy that goes on in a brick and mortar bookstore," said Bonnie Slotnick, owner of Bonnie Slotnick Cookbooks. "You're in a place that means a lot to you. And you make connections with other people who share your passion.... People have other ways to get old cookbooks. But they come to my store because they enjoy the experience."

Toby Cox, owner of Three Lives & Company, noted that there are "still people like me who want to come in and look at a book and have that sense of discovery. And there's something about a locally owned business, where the workers know the name of your dog or that your mom is in the hospital.... I feel that the Three Lives experience begins when you walk through the front door. I'm a brick and mortar store. That's our strength."

---

Textbook rental company Chegg is going digital, and will be "steadily rolling e-textbooks on its platform with goal of offering millions of e-textbooks to students by the end of the year," TechCrunch reported.

---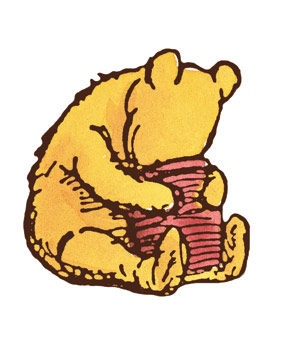 Happy birthday to Winnie the Pooh, who turns 90 on Sunday, but certainly doesn't look it.

Last month, the New York Public Library invited children to write birthday greetings to Pooh, but Gothamist reported that "kids, what with their cyberbullying ways these days, have taken the opportunity to remind the bear he's old and alone. Click through for a sampling of the 'well wishes' these little terrors have put in Winnie's mailbox. As one kid reminds us, Winnie is trapped in a prison of glass at the library... but should we put him on suicide watch anyway?"

Classics Rock: Books Shelved in Songs explored the unofficial Pooh songbook and wished every reader's favorite literary bear "a happy birthday (or as the denizens of the Hundred Acre Wood might put it, hipy papy bthuthdth thuthda bthuthdy)."

Unfortunately, there was some bad birthday news, too. The Harbour Bookshop, Dartmouth, is closing its doors, BBC News reported. Co-owner Rowland Abram said, "We are devastated because this bookshop was opened by Christopher Robin Milne [the inspiration for the character in his father's stories] and I have the duty of closing it because we cannot carry on. It will have been open for 60 years this week."

---


Question: What literary quality do Jon Hamm, Alan Alda, Maureen Dowd, Jodie Foster, Tommy Lee Jones, Stephen King, Paul Newman, Joan Rivers, Sting, Helen Thomas, Barbara Walters, Sigourney Weaver, Tom Wolfe, Bob Woodward and Renée Zellweger have in common?

Answer: They were all once college English majors.

---

Edinburgh Book Festival video of the day: Neil Gaiman talks with the Guardian's children's site member Patrick "about writing a Doctor Who episode, and why he finds writing fantasy so interesting. He also discusses The Simpsons; the weirdest thing a fan has ever said to him; and how he collaborates with other writers, including Terry Pratchett."
---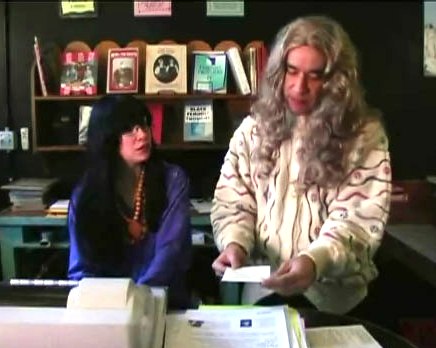 Cool idea of the day: Portlandia stars Fred Armisen and Carrie Brownstein, who play daft, humorless, hilarious booksellers at the fictional Women & Women First Bookstore, are appearing at a fundraiser tomorrow evening for In Other Worlds, the real-life store where the Women & Women First scenes are filmed. According to the Oregonian, the items being auctioned include a walk-on role in season two of Portlandia; tickets to see Brownstein's band, Wild Flag; and a voicemail greeting from Armisen.

---
Book trailer of the day: The Smartest Portfolio You'll Ever Own: A Do-It Yourself Breakthrough Strategy by Dan Solin (Perigee).
---
The Independent Book Publishers Association has added the following members to its board:
Tom Doherty, president of Cardinal Publishers Group and publisher of Blue River Press. He earlier worked in distribution at Time-Warner and the Hearst Corp.
Peter Goodman, president and publisher of Stone Bridge Press. He lived in Japan for 10 years, where he worked as an editor for Charles E. Tuttle and Kodansha International, before founding Stone Bridge in 1989.
MaryAnn F. Kohl, president of Bright Ring Publishing, an author and also an agent. She was formerly an elementary school teacher and began writing and publishing books as stay-at-home mom in order to stay involved in education.
Christopher Robbins, CEO of Gibbs Smith, who has been in magazine and book publishing for 20 years.
Janice Schnell, content acquisition account executive for Ingram Content Group. She joined Ingram in 2007.


Media and Movies
Media Heat: Counterstrike and Debt
Today on Hardball with Chris Matthews: Eric Schmitt and Thom Shanker, authors of Counterstrike: The Untold Story of America's Secret Campaign Against Al Qaeda (Times Books, $27, 9780805091038).
---
Tomorrow on American Public Media's Marketplace Money: David Graeber, author of Debt: The First 5,000 Years (Melville House, $32, 9781933633862).


Television: Literary TV Primer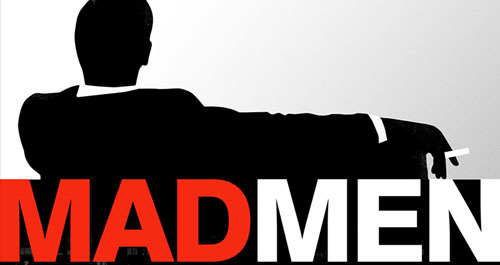 Word & Film featured its "hand-picked selection of vitamin-packed offerings from TV's current crop of shows and features in various stages of development," qualifying the selections with a few ground rules, including the fact that "some of the shows we mentioned weren't technically based on books, but each is literary in spirit. Even though Mad Men sprung from creator Matthew Weiner's imagination, the suburban anomie at the heart of the show has clearly been shaped and influenced by the work of Arthur Miller, John Cheever, John Updike. In fact, the last time we interviewed Weiner, he admitted that the idea for the show was indirectly inspired by one of his favorite books about a disillusioned ad-man: Richard Yates's Revolutionary Road. And if you looked hard enough, you could probably divine Vince Gilligan's literary touchstones for Breaking Bad."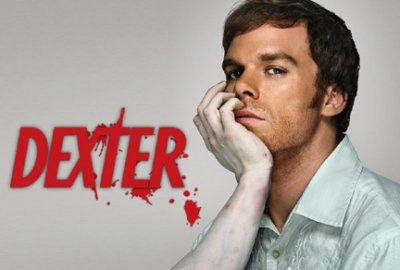 The list includes Good Morning Killer, an adaptation of April Smith's novel; Next People, with which Salman Rushdie "makes his debut as the creative force behind this original Showtime pilot"; A Visit from the Goon Squad, based on Jennifer Egan's novel; Hobgoblin by "power literary couple" Michael Chabon and Ayelet Waldman; and Dexter, adapted from Jeff Lindsay's series of bestselling thrillers.


Movies: Wimpy Kid 3 Release Date
Twentieth Century Fox has set August 3, 2012, as the release date for Diary of a Wimpy Kid: Dog Days, the third installment of the film series based on Jeff Kinney's books. Variety reported that David Bowers, who directed this year's Diary of a Wimpy Kid: Rodrick Rules, is directing Dog Days, too, with Nina Jacobson and Brad Simpson producing. Maya Forbes and Wally Wolodarsky wrote the screenplay for Dog Days, with actors Zachary Gordon, Robert Capron, Devon Bostick, Rachael Harris, and Steve Zahn reprising their roles. Shooting began in Vancouver last week.



Books & Authors
Awards: Not the Booker Prize Shortlist
Finalists for the Guardian's Not the Booker Prize, "the most boisterous book prize on the block," have been named, and "it's been quite a ride. Readers, writers, publishers, twitterers, bloggers, critics, fans and (almost certainly) relatives have flooded the voting page and generated hundreds of eloquent and enthusiastic reviews on our individual book pages," the Guardian wrote.

"Amongst this enjoyable clamor of lobbying, delighting, complaining, misunderstanding, and grandstanding the highpoint undoubtedly came when the author Julian Gough made the following promise: 'If I win the Not the Booker I will (in tribute to the Spirit of the Internet) post a photo of myself on my website wearing only the mug.' " The winner will be announced in October.

This year's Not the Booker Prize shortlist:
Jude in London by Julian Gough
The Dead Beat by Cody James
King Crow by Michael Stewart
Fireball by Tyler Keevil
Spurious by Lars Iyer
English Slacker by Chris Morton




Book Brahmin: Vanessa Diffenbaugh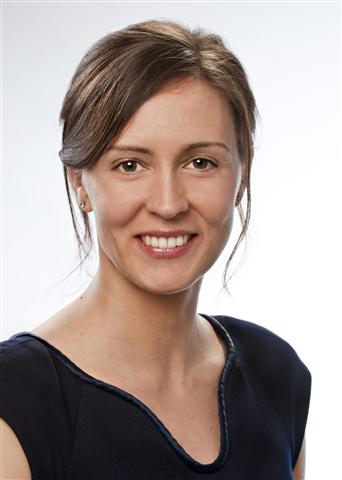 Vanessa Diffenbaugh is a co-founder of Camellia Network, a nonprofit working to provide community support for young people leaving the foster care system. Her first novel, The Language of Flowers (Ballantine, August 23, 2011), chronicles the experience of a young woman growing up in foster care.
On your nightstand now:
Tea Obreht's The Tiger's Wife (haven't started), Toni Morrison's A Mercy (also haven't started), Isabel Allende's The House of Spirits (halfway through), Edith Pearlman's Binocular Vision (savoring every story) and E.B. White's Stuart Little (reading aloud to my kids).
Favorite book when you were a child:
Only one?! My parents read aloud to me every night until I was at least 13. My father read me most of the original Nancy Drew books and anything to do with gymnastics. My mother read me the Anne of Green Gables series (more than once) and, when I got older, a number of books by John Steinbeck. If I had to pick just one, though, I would say A Little Princess by Frances Hodgson Burnett.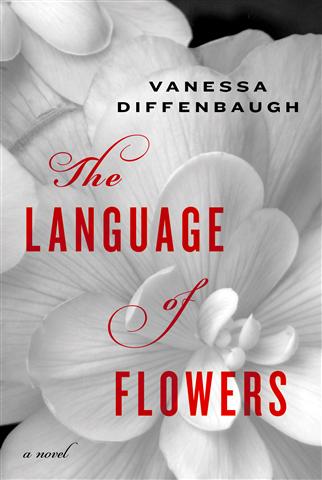 Your top five authors:
Not necessarily in this order: Toni Morrison, Alice Walker, Sandra Cisneros, Elizabeth Strout and Lois Lowry.
Book you've faked reading:
Angela's Ashes by Frank McCourt. It wasn't that I didn't want to read it. I tried--more than once! But by about the fourth child's death I stopped every time, heartbroken and nauseous. I must have owned the book five years before I finished it. Now I count it among the best books I've ever read.
Book you're an evangelist for:
The Passion by Jeanette Winterson. I've read it more times than I can count and have given it to all my friends. At my wedding, I set aside special bottles of Veuve Cliquot (which plays prominently in the book) for the people who had read The Passion--everyone else had to drink cheap champagne.
Book you've bought for the cover:
The Dive from Clausen's Pier by Ann Packer. I love her suitcase! And I liked the book, too.
Book that changed your life:
Kate Greenaway's Language of Flowers. I found an old copy in a used bookstore when I was in high school and composed a number of bad poems by tying flowers together with twine. When I sat down to write my first novel, my main character came to me speaking in the language of flowers.
Favorite line from a book:
"Perhaps all the dragons in our lives are princesses who are only waiting to see us act, just once, with beauty and courage." --Rainer Maria Rilke, Letters to a Young Poet
Book you most want to read again for the first time:
Beloved by Toni Morrison. I read it for the first time in college and I couldn't shake it. I memorized the last page and would recite it under my breath as I walked around campus.


Book Review
Book Review: Just My Type
Just My Type: A Book About Fonts by Simon Garfield (Gotham, $27.50 hardcover, 9781592406524, September 1, 2011)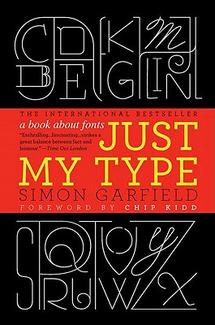 Simon Garfield (Mauve; The End of Innocence) does not set out in Just My Type to make anybody who uses Times New Roman as a default font feel unadventurous, but he succeeds in doing precisely that in this witty book about thousands of cooler alternatives. He even goes so far as to direct everyone to the online questionnaire What Type Are You? Chances are you aren't really Times New Roman--you might even be Futura.
With relish for all the characters, human and otherwise, involved in font development over the last 500 years, Garfield presents debates that have been raging since Gutenberg invented movable type. Beatrice Warde, doyenne of good type during the first half of the 20th century, declared, "The most important thing is that (a typeface) conveys thought, ideas, images, from one mind to other minds." Traditionalists feel that new fonts should not flaunt their novelty; Neville Brody (designer of ground-breaking magazines like the Face and Arena) strongly disagrees--he creates fonts that are as far from wallflowers as you can get. The bias for clarity and readability at the expense of audacious personality continues to this day.
Monotype and Linotype machines of the late 1800s marked a revolution in commercial typesetting, but the introduction of Letraset in 1961 brought font choices into the crafty hands of people like you and me; by 1963, 35 fonts were available on those rub-off pages of type. And 1961 also brought us the IBM Selectric typewriter, which allowed the user to switch typefaces by substituting one Typeball for another. And then came computers with a bazillion options for expression and styling. But how to choose? Brody helps by presenting the fonts many people love, along with the ones people really, really hate. Will Arial always carry the taint of bad blood, he asks. Helvetica fanatics answer with a resounding YES!
Is there a power font, one that brings certain success, you ask? Opinions differ (graphic designers pride themselves on very fine distinctions) but many favor Gotham for communicating honesty, fairness and integrity. Brack Obama's presidential campaign used Gotham in all its materials, and just look at what happened. Can font choice really affect destiny? Brody notes that Hillary Clinton's campaign often used the more stodgy New Baskerville. My default has now been reset! --John McFarland
Shelf Talker: A lively, informative survey of 560 years of typefaces and font choices that will probably make you select a font that is much more you.


Deeper Understanding
Robert Gray: Sometimes All You Can Do Is Help
Last spring, devastating tornadoes raked across the South as part of what has since become a record-breaking year for a category the NOAA calls "billion-dollar weather disasters." There have been so many other "weather events" since then--floods, storms, drought--that the media's attention span has been fully tested as it is lured from one crisis to the next. Being on the scene is the goal. Looking backward is less common.

"We're just trying to keep it in people's minds," said author Susan Gregg Gilmore recently. "Ringgold is a small town and it is easy to forget with so much sadness in the news every day."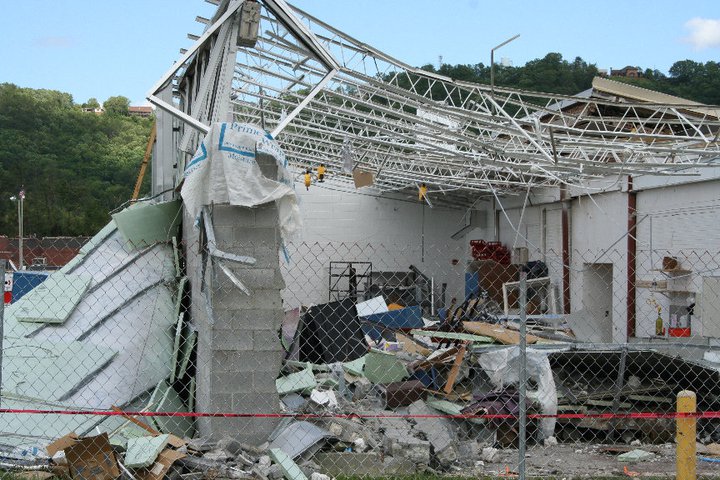 This week we'll glance over our collective, weather-weary shoulders at a small city in Georgia where a "book-raising" effort is having an impact. Ringgold was just one of many communities wrecked by tornadoes April 27, but Gilmore had a personal stake there. It was the setting for her first novel, Looking for Salvation at the Dairy Queen, and it is where members of her Not So Rapid Readers book group live. When the town was grievously wounded, she wanted to do something to ease the pain and books were the remedy she knew best.

With more than a little help from her friends (Shelf Awareness, May 13, 2011), she launched Ringgold Reads, a long-term effort to rebuild the community with a particular emphasis on restocking library bookshelves at Ringgold Middle School and Ringgold High School, both of which were crushed by 195-mile-per-hour winds.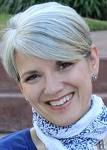 "So much has happened since this spring when you ran that piece about Ringgold Reads and our fledgling effort to help this tornado-ravaged community," Gilmore recalled. "People from all over the country have been mailing books in, but of course we still need more! Random House has made a huge contribution of books. Every title the high school and middle school asked for that fell under an RH imprint they gave. And not one--but full classroom sets--so we are talking more than 20 titles, 35-70 of each. I also love that indie Aaron's Books, Lititz, Pa., is helping us, too. Miles and miles away but doing so much"

On its website, Aaron's has pledged that all proceeds from sales of Gilmore's novels will be donated to Ringgold Reads, emphasizing with a true handseller's craftiness that "Susan's books are perfect for book groups and to give as gifts... so buy multiple copies!"

Recently, the project received "another great donation from Communities in Schools (CIS) of Catoosa County," Gilmore said. "Basically they support students, families and schools to ensure that our kids succeed. They donated seven classroom sets. That's 245 books. I just want to shout all this good news from the mountaintop!"

The high school's English Department "is incredible--so appreciative, so humble," she added. Speaking of the Random House contribution, department head Mark Pierce said he "still cannot process this amazing gift to our department and to our students. I, too, am overwhelmed. I literally have tears in my eyes."

And the process continues. "Mark and I are already brainstorming about ways to bring authors into the classroom and I may be teaching a novel writing class this spring," Gilmore said. "And we may organize after school book clubs--partnering each club with a member of the Not So Rapid Ringgold Readers book club. Love the inter-generational blending."

In addition to blog posts that chronicle the ongoing efforts of Ringgold Reads, frequent updates appear on a Facebook page, where the enthusiasm for reaching each goal and a sense of momentum are readily apparent. Here's a sampling from yesterday morning:


(22 hours ago) Our next focus is The Hunger Games series by Suzanne Collins. We still need copies of each book in this amazing trilogy! It only took us 2 weeks to reach our goal for To Kill a Mockingbird, let's see how quickly we can complete this one!

(14 hours ago) Thanks to donations from Communities in Schools, we have met our goal for Catching Fire and Mockingjay--but we still need more copies of The Hunger Games!

(About an hour ago) Wow--thanks to individual donations and Communities in Schools we have ALREADY met our goal for the entire Hunger Games Trilogy! Thank you so much to each person who donated!

A single sentence on the project's website beautifully sums up the Ringgold Reads philosophy: "We are embracing this opportunity to rebuild and rehabilitate our community with an emphasis on literacy and the joy of reading and writing."

Sometimes all you can do is help.--Robert Gray (column archives available at Fresh Eyes Now)



The Bestsellers
Top Book Club Books in July
The following are the most popular book club books during June based on votes from readers and leaders of more than 30,000 book clubs registered at Bookmovement.com:

1. The Help by Kathryn Stockett
2. Room: A Novel by Emma Donoghue
3. Unbroken: A World War II Story of Survival, Resilience and Redemption by Laura Hillenbrand
4. The Immortal Life of Henrietta Lacks by Rebecca Skloot
5. The Paris Wife: A Novel by Paula McLain
6. The Hunger Games by Suzanne Collins
7. Little Bee: A Novel by Chris Cleave
8. Half Broke Horses: A True-Life Novel by Jeannette Walls
9. Cutting for Stone: A Novel by Abraham Verghese
10. Girl in Translation by Jean Kwok


Top two risers:

Girl in Translation by Jean Kwok at #10, up from #45
Before I Go to Sleep by S.J. Watson at #21, new to top 100

[Many thanks to Bookmovement.com!]