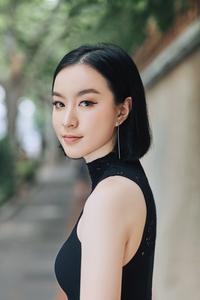 Chloe Gong
Chloe Gong is the #1 New York Times bestselling author of These Violent Delights and its sequel, Our Violent Ends, as well as Foul Lady Fortune. Born in Shanghai and raised in Auckland, New Zealand, Chloe is now located in New York City pretending to be a real adult. You can find her on Twitter, Instagram and TikTok or check out her website.
Your debut title, These Violent Delights, published in November of 2020. The world you wrote that book in was significantly different from the world you published in.
There was definitely a huge global change between the time I was working on These Violent Delights and when it finally made its way onto shelves, so I'm thankful that I got to experience editing pre-pandemic. As a first-time author, I didn't have any prior experience to draw from when it came to knowing whether I was improving the story or not, so I leaned heavily on the notes my editor gave. I wholly trusted her vision because I felt like it aligned greatly with my own.
What was it like debuting at the end of 2020?
Almost everything was rough at the end of 2020, so I think debuting at the end of 2020 was very rough too. It felt like there were far more important things going on than a book being released, but as a new author, your first book coming out feels like the most important thing in the world. McElderry adjusted to the strange times, and my publicists made use of the avenues we did have available. Cassie Malmo and Jenny Lu were both absolutely brilliant. I truly couldn't have asked for better publicity support for my debut.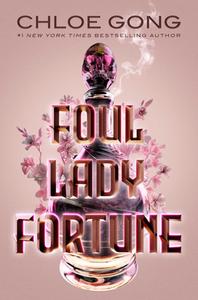 The second book in the duology, Our Violent Ends, published in November of 2021. Now your third book, Foul Lady Fortune, is scheduled to publish in September of 2022. That's so fast!
Please imagine me laughing maniacally because it'll get wilder: after Foul Lady Fortune, I'll be launching my adult fantasy series with Saga Press (S&S), a retelling of Shakespeare's Antony and Cleopatra meets The Hunger Games in a setting inspired by the Kowloon Walled City in 1990s Hong Kong. As far as I can tell, my brain hasn't caught fire... yet. I'm kidding: I'm a relatively fast writer because that's just my process. I grow obsessed with my books in progress, and it fuels me to keep picking at them until I have a finished product.
My team always has such fantastic ideas for positioning my books, and I trust my editor with my life. I've worked with two amazing editors—Tricia Lin acquired me with These Violent Delights and I'm now with Sarah McCabe for Our Violent Ends and onward. I'm in awe of their brains.
Would you please tell our readers a bit about Foul Lady Fortune?
Foul Lady Fortune is a loose retelling of Shakespeare's As You Like It set in 1931 Shanghai, following two ill-matched spies who must pose as a married couple while investigating a string of brutal murders. It is a spin-off on These Violent Delights and Our Violent Ends, which means half the cast will be very familiar to fans of the original duology while the other half is new, allowing readers to jump in even if they don't know These Violent Delights. At its heart, Foul Lady Fortune is about its protagonist, Rosalind Lang, and her quest to fix a city she thinks she has broken.
How do you feel about being a McElderry author?
It's genuinely an honor. I grew up reading Cassandra Clare's books, so I have always known about McElderry as an imprint, even before I understood a single thing about publishing as an industry. To be a part of such a long legacy—and to add to it—feels like I'm contributing to momentous history. --Siân Gaetano, children's and YA editor, Shelf Awareness