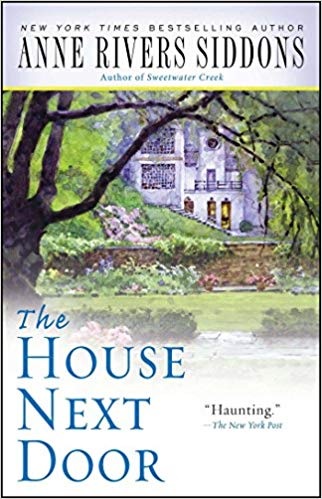 Anne Rivers Siddons, who was part of a post-civil-rights-era generation of Southern writers who helped define the literary New South,
died last week
at age 83. Siddons was born and raised in Georgia, then attended Auburn University in Alabama, where she worked for the student newspaper. A column she wrote favoring racial integration was attacked by the university's administration and, when they were unable to suppress it, ran it with a disclaimer. Siddons's piece gained nation attention and she was fired from the paper. This incident was the basis for her 1976 debut novel,
Heartbreak Hotel
(which was adapted into a 1989 film called
The Heart of Dixie
). She wrote 19 novels in total, including
Hill Towns
,
Peachtree Road
,
Up Island
,
Islands
,
The House Next Door
,
Colony
,
The Girls of August
,
Outer Banks
,
Low Country
and
Off Season
, and one essay collection (
John Chancellor Makes Me Cry
).
The House Next Door
(1976) is a horror story about a couple living next to a newly built house that switches owners three times in two years for frightening reasons. In his nonfiction book
Danse Macabre
, Stephen King writes at length about
The House Next Door
, calling it a "contemporary ghost story with Southern Gothic roots and one of the best genre novels of the 20th century." It is available in paperback from Gallery Books ($16.99, 9781416553441). --
Tobias Mutter