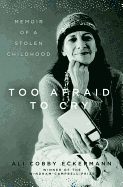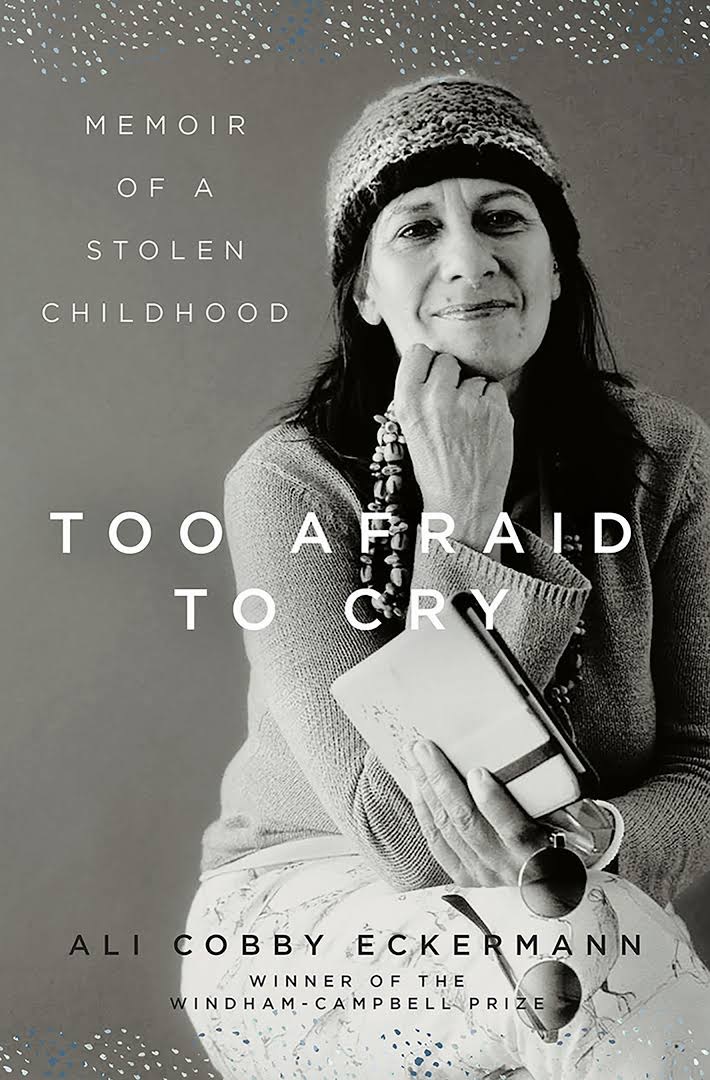 Ali Cobby Eckermann (Inside My Mother) is part of the Stolen Generation, children of Aboriginal descent forced by the Australian government to leave their birth families between 1905 and 1969. In Too Afraid to Cry, Eckermann gives voice to the estimated 100,000 victims of this tragic period in Australian history.

Raised on a farm by loving German Lutheran parents with their other children ("two from the mission and the two babies from a special house where babies are given away to families"), Eckermann describes her early childhood as nearly idyllic: visits from extended family, sing-alongs with relatives, time spent caring for the farm animals and exploring nature. Yet she carried dark, damaging secrets; at age seven, she was sexually abused by a family acquaintance. "When he sat down, he started rubbing my legs. I felt the icy wind inside my head begin to blow. I could not move. The icy wind is very dangerous.... And the icy wind was screeching around and around inside my whole body."

That abuse--as well as assaults and bullying by others--led Eckermann into a self-destructive lifestyle that masked her feelings of loss and trauma. She spent her teen years "sprinkling LSD and speed through my diet of alcohol and marijuana," becoming pregnant at 18 and giving her baby up for adoption. Eckermann would eventually search for, and become reunited with, her son, as well with as her Aboriginal family, who shared with her the circumstances of her birth and their collective grief upon learning she had been stolen.

Eckermann's spare prose evokes a child-like innocence. Interspersed between her stark narrative are raw poems reflecting a simmering anger, ferocity and the strength that results from understanding one's heritage. ("I was born Yankunytjatjara my mother was Yankunytjatjara my family is Yankunytjatjara I have learnt many things from my family elders I have grown to recognise that life travels in circles--Aboriginal culture has taught me that.") In 2017, Eckermann was awarded the Windham-Campbell Prize for poetry.

In the dedication of Too Afraid to Cry, Eckermann writes that her memoir is "a story of healing not burdened by blame." Her focus remains solidly on the former while never wavering from the many ways her childhood was stolen. --Melissa Firman, writer, editor and blogger at melissafirman.com

Shelf Talker: A poetic memoir by an Aboriginal woman who was stolen as a child from her birth family.