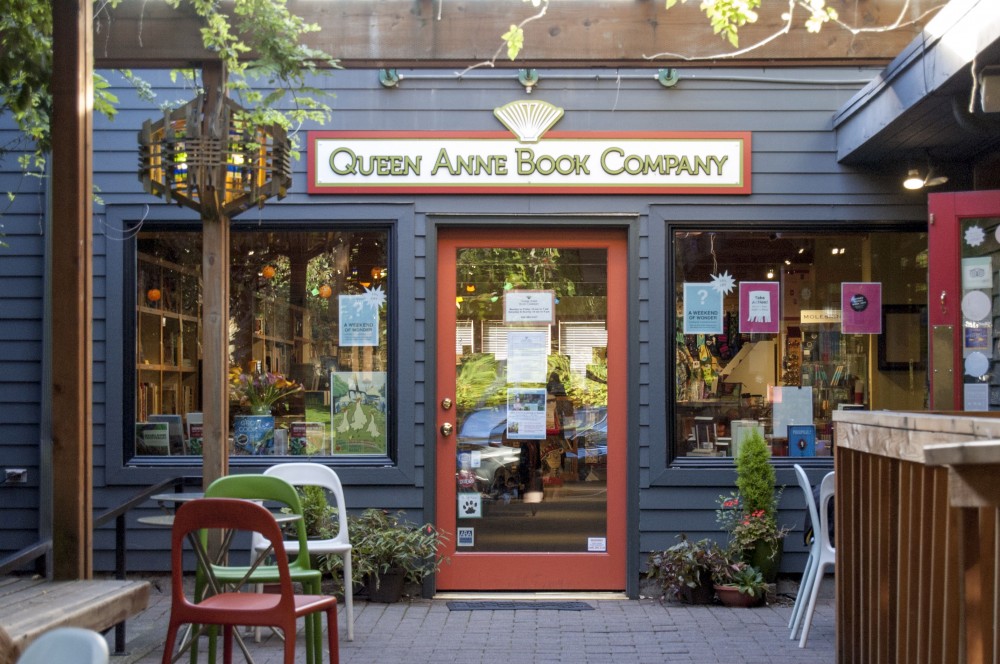 Congratulations to Queen Anne Book Company in Seattle, Wash., which just celebrated its fifth anniversary this week. Owners Janis Segress and Judy de Jonge, along with de Jonge's husband, Krijn de Junge, opened Queen Anne Book Company in April of 2013. It is a successor to Queen Anne Books, which opened in 1988 and was in business until the fall of 2012, when then-owner Katharine Hershey abruptly closed the store and put it up for sale. Within months, Segress and Krijn and Judy de Jonge bought the store and reopened it with an altered name.
Segress, who was head buyer at Eagle Harbor Book Company on Bainbridge Island for some seven years prior to opening Queen Anne Book Company, told the Queen Anne & Magnolia News that she and de Jonge "wanted to provide a bookstore that instantly felt like community to anybody walking through the door, that felt like home."
De Jonge, meanwhile, said that their store continues to survive because of neighborhood support, "and the word of mouth from one customer to another customer saying, 'you need to come to this store.' "
And according to the Queen Anne & Magnolia News, Segress and the de Jonges have signed a new lease and are ready for the next five years.