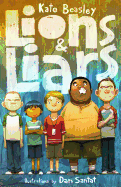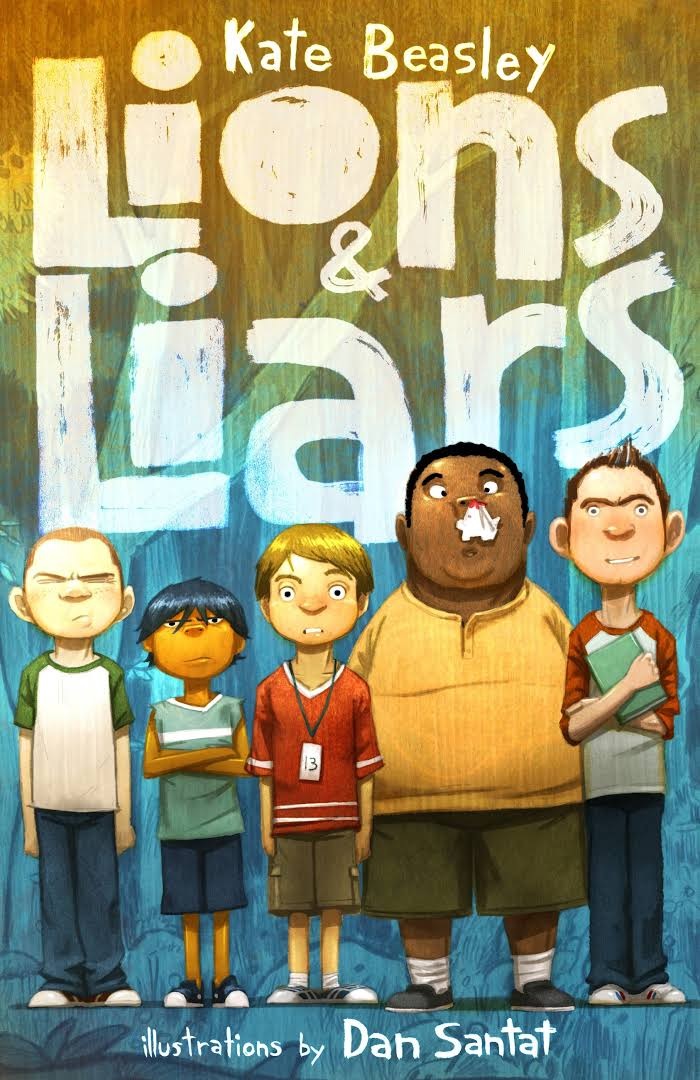 Ten-year-old Frederick Frederickson is not the guy who wins games and walks around school like he owns the place. In fact, he's the opposite. He's "the one who missed the shot and lost the game for everyone else, the one who got laughed at, the one who walked through the school and stepped in spilled Kool-Aid that dried sticky to the bottom of his shoe so that every time he took a step he had to peel his foot off the floor with an embarrassing sque-e-e-e-lcha."

Frederick's friend Joel has a philosophy about people: some are lions, doing whatever they want and getting "all the meat"; some are gazelles, always chased by the lions; and some are fleas on meerkat butts. And, although Frederick's always been okay being a "loser," believing that he would one day transform, like Harry Potter becoming a wizard or the Ugly Duckling turning into a swan, he's beginning to worry. He suspects--and his so-called friends corroborate--that he's the flea.

The one bright spot in Frederick's life is the annual Labor Day cruise his family takes. Fancy drinks, midnight buffets, chocolate fountains, fresh ocean air... he can't wait. But this year, warnings of an impending hurricane put the kibosh on the trip. Frustrated and bloody-nosed from a dodgeball incident at school, Frederick bumbles through a series of poor choices that, combined with some bad luck, leave him--literally--up a creek without a paddle. Traveling rapidly downstream on a boat he accidentally stole, he tries to fend off despair as a huge alligator swims alongside him. The next morning, he awakens on a sandy bank on the grounds of Camp Omigoshee, where delinquent "boys are transformed," according to the camp propaganda. Mistaken for a notorious bad boy named Dashiell Blackwood, Frederick suddenly, magically, becomes the popular ringleader for his cabin group, a dangerous-seeming crew with nicknames like Ant Bite, Specs, the Professor and Nosebleed. Not surprisingly, the deception eventually goes terribly wrong, and Frederick/Dashiell once again is in a terrible predicament, this time with more wildlife and the aforementioned hurricane, which is now headed straight for Camp Omigoshee!

Like Holes for a slightly younger age group, Lions & Liars is a funny, slightly dark story about the assumptions we make about others and the self-fulfilling prophesies with which we curse ourselves. Kate Beasley (Gertie's Leap to Greatness) and Caldecott Award-winning artist Dan Santat (The Adventures of Beekle; Drawn Together; Sidekicks; After the Fall) team up in this funny, accessible (except for maybe the wildlife encounters) and thought-provoking novel, which will have readers rooting for the flea on the butt of the meerkat every time. --Emilie Coulter, freelance writer and editor

Shelf Talker: A string of unlucky events leads 10-year-old Frederick to a disciplinary camp for boys, where he finds himself uncharacteristically the leader of the pack... until the hurricane comes.