Shelf Awareness for Readers for Friday, July 15, 2011

Bookselling News
Bookstores: The Illegal, the Water Borne and the Temporary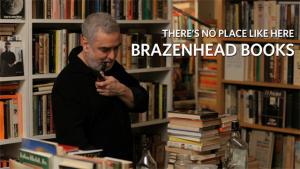 It seems criminal to call Brazenhead Books illegal--but there it is. Owner Michael Seidenberg set up shop in his Upper East Side apartment after facing many different kinds of disappointment (including quadrupled rent) as an indepedent bookseller specializing in user and rare titles. Without a retail license, Seidenberg could face closure at any time, yet he perseveres.

Now, thanks to this blog entry at the Paris Review and its accompanying video, Seidenberg may gain many new fans and customers, who will discover through watching just how to find Brazenhead Books. Not everyone is thrilled with that prospect, however. The blogger and critic Ed Champion tweeted on July 14: "If Brazenhead has to close because of that video, then it will break my heart. Really, folks, must you publicize EVERYTHING on the Internet?"
----
"First we had slow food, then slow writing and now, quite naturally it seems, we have slow bookselling," the Guardian's Lee Rourke observed in his profile of the Book Barge, a floating bookshop on a canal boat.

"By setting up on a canal boat, we hope to promote a less hurried and harried lifestyle of idle pleasures, cups of tea, conversation, culture and, of course, curling up with an incomparably good Book Barge purchase," said owner Sarah Henshaw. "I hoped that by creating a unique retail space, customers would realize how independent bookshops can offer a far more pleasurable shopping experience than they're likely to find online or on the discount shelves at supermarkets."
----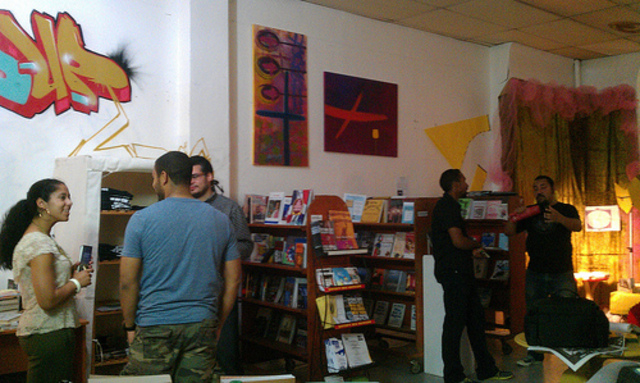 The "pop up" bookstore in Washington Heights was supposed to close on July 14, but due to lease leniency from their landlord, the proprietors will be able to keep the temporary structure in place through September. The Word Up Bookstore at 4175 Broadway near 176th Street is a collaboration between the Northern Manhattan Arts Alliance and Veronica Liu, a neighborhood resident and an editor at Seven Stories Press.

"Now that we aren't moving out this Thursday, July 14, we need more help to sustain this space over the longer term," Liu wrote on the store's site, asking for a computer, toilet paper and towels, fans and other supplies, as well as help fixing the store's broken air conditioner and doing other repair work.
Those who are interested can email info@wordupbooks.com for more information or to make a donation.
Great Reads
Further Reading: Don't Kill the Birthday Girl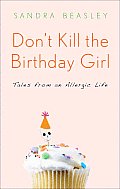 Don't Kill the Birthday Girl: Tales from an Allergic Life by Sandra Beasley (Crown, $23) is a memoir that mixes personal anecdote with research and analysis of food allergies to create a moving and meaningful book about what it means when the same food that makes everyone else happy is off limits to you.
If you read Beasley's book and want more: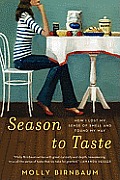 Personal anecdote and research: Read Season to Taste: How I Lost My Sense of Smell and Found My Way by Molly Birnbaum. Weeks before the author was due at the Culinary Institute of America, she was hit by a car and lost her sense of smell. Her journey back to olfactory normalcy is her journey back to normalcy in the rest of her life, too. Great sections explaining smells, the nose and their role in taste.
Memoir, but with recipes: Try The Language of Baklava by Diana Abu-Jaber, a book that combines luscious food with family dysfunction. Abu-Jaber's father, a Jordanian immigrant, never made peace with his new country, but was as happy as he could ever possibly be when making the dishes of his homeland.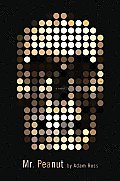 Fiction about food allergies: Run, don't walk, to read the disturbing yet brilliant Mr. Peanut by Adam Ross, in which a woman's severe food allergy is the catalyst for a sidewinding mystery and elegy for a marriage shattered by the very thing that should have held it together. A book you won't forget.
The Writer's Life
Weird Writing Habits of Famous Authors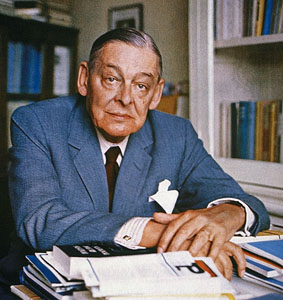 If you can hum "Lyin' in bed/ Just like Brian Wilson did..." think about substituting "Just like Truman Capote did" in those lyrics and you'll have an idea of what the fab folks at Flavorwire have dreamed up for their latest bookish gallery of authors' odd habits.

Writing in bed, or even while wearing pajamas (as Francine Prose does), might not seem so odd in these days of telecommuting and freelance work, but a few of the examples are downright unsettling. For instance, T.S. Eliot tinted his face with green powder "to look cadaverous." Or perhaps "Like a patient etherized upon a table?"
Authors on the Road: The People's Pharmacy Summer Prep List
Mixed Media
HP 7.5 Roundup

"This Friday officially marks the end of my prolonged childhood," wrote 24-year-old Matt Kiebus on the Death & Taxes blog. "On Thursday night at 12:01 I'll make the transition from man-child to grown-up-pseudo-adult-still-living-at-home. I'll be at a midnight showing of Harry Potter and the Deathly Hallows, Part 2, bidding adieu to the wizarding world."


Word & Film saluted the unsung heroes of Harry Potter, including screenwriter Steve Kloves, producer David Heyman, production designer Stuart Craig, director David Yates and prosthetic makeup supervisor Mark Coulier, "the hard-working geniuses behind the camera."

HP movie marathon. The Guardian's Charlie Lyne "felt it necessary to rewatch a decade's worth of Quidditch, owls and magic in one sitting. Expecto delirium!"

Is Prince Charles a muggle? The Telegraph noted that Sue Warne, head of teaching and learning at a primary school the Prince recently visited, said, "He asked them whether they liked reading, whether they liked Harry Potter and whether they had read the books and seen the films. He said how awful it was that there were no more Harry Potter books to come."


If you're a really serious Harry Potter fan, this might be the ultimate piece of memorabilia for you--J.K. Rowling's childhood home. The Guardian reported that "Church Cottage in Tutshill, near Chepstow, a former schoolhouse built in the Gothic style in the mid-19th century, is on the market for around £400,000." Adding to the value for Potter enthusiasts is a message scrawled in one of the bedrooms: "a small inscription on the window frame reading: 'Joanne Rowling slept here circa 1982.' "

Production designer Stuart Craig gave Architectural Digest a tour of the Potter sets.

Edible Hogwarts. "This is a cake," BuzzFeed assured its readers. "No seriously, this is a cake. A sweet, delicious cake."
Book Gatherings
Travel Trend: Reading Retreats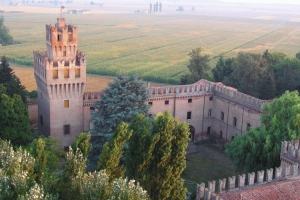 We love Laura Miller's Salon.com piece on reading retreats, which mentions several quite different types that take place in a castle, a monastery and a guest house in Bulgaria. These retreats, unlike the very successful Books on the Nightstand retreat last April, do not feature authors or events--they are all about silence, privacy and sometimes shared cooking duties.

While Miller herself notes that she would not want to stay in a fine hotel or choose summer for her own reading retreat, the interesting thing about these retreats and the people who run them is the acknowledgement that many people are looking for permission to read more. It's the old dilemma... so many books, so little time!
Book Review
Fiction
The Homecoming of Samuel Lake
by Jenny Wingfield
Mystery & Thriller
Misery Bay
by Steve Hamilton
A Game of Lies
by Rebecca Cantrell
English Tea Murder
by Leslie Meier
Bloodline
by Mark Billingham
Nonfiction

I'm Feeling Lucky: The Confessions of Google Employee Number 59
by Douglas Edwards
Better Than Great: A Plentitudinous Compendium of Wallopingly Fresh Superlatives
by Arthur Plotnik
Haiti After the Earthquake
by Paul Farmer
Unlikely Friendships: 47 Remarkable Stories from the Animal Kingdom
by Jennifer S. Holland
Machiavelli: A Biography
by Miles J. Unger
Children's & Young Adult
Sidekicks
by Dan Santat
Say What?
by Angela DiTerlizzi , illus. by Joey Chou
Melvin and the Boy
by Lauren Castillo , illus. by Lauren Castillo
--- SPECIAL ADVERTORIAL OFFERINGS ---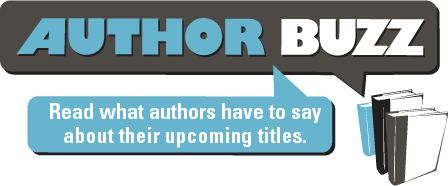 Dear Reader,

When I first set up a "demon graveyard," of sorts, for my Demonica/Lords of Deliverance series, I never imagined that the characters who populated it would become so central to the series. But here we are, following up the Grim Reaper's story with that of his right-hand man, Hades.

Dark, lethal, and a little playful, Hades will take a beautiful, brave fallen angel on a journey that will lead them both to danger and, possibly, love.

Please write to 1001DarkNights@gmail.com to win one of five copies.

http://www.1001darknights.com/authors/2015-books/larissa-ione-hades/




Publisher: Evil Eye Concepts, Inc

Pub Date: 5/26/15

ISBN: 978-1-940887-54-8

List Price: $2.99