Shelf Awareness for Readers for Tuesday, July 12, 2011

Bookselling News
Book Candy: True Blood Treats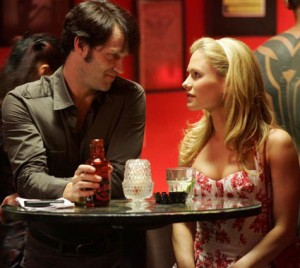 True Blood's "fangbuyer" fans have turned the HBO series--based on the novels by Charlaine Harris--into a merchandise hit as well. Variety reported that True Blood fans' "love of all things vampire doesn't stop, by any means, with DVDs. At its website, HBO sells a variety of T-shirts and trinkets, branded with the show's logo. And there's also the Tru Blood Beverage, based on the drink served in episodes of the show. It's made from (you guessed it) blood oranges. Priced at $16 for a four-pack, more than one million of the bottles have been sold."

"We have fans that are really dedicated to this show," said Courteney Monroe, executive v-p of consumer marketing and digital platforms for HBO. "The key is really to choose items that fit the brand... because the fans will sense right away if something isn't a good match."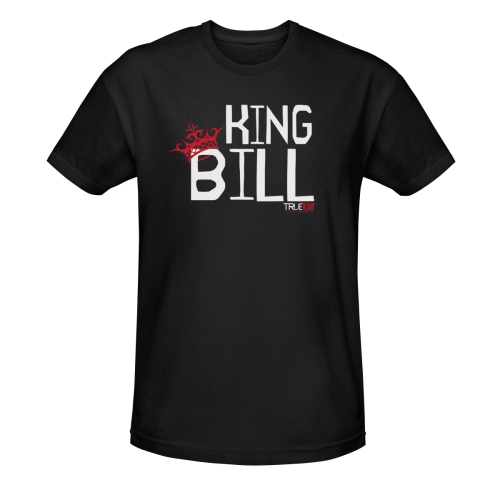 HBO is branching out beyond its website this summer with several new items: "Six different versions of True Blood V-Moda headphones will hit stores, priced from $39.99 to $199.99. Both Sephora and Ultima stores will carry upmarket cosmetics line Tarte's new True Blood-branded cheek stain, lip liner and an eye shadow palate that comes in a specially designed box, with prices ranging from $24 to $52. And high-end handbag purveyor Hammitt will feature a new line of True Blood bags named after five of the show's characters. Prices for the bags, available only at select retailers, will land between $395 and $675," Variety wrote.

Michael Schrager, president of the Entertainment Marketing Co., said, "This is a show that's got a potentially high-disposable income audience watching, and it's a show that pushes some boundaries, too. Some people really like being associated with that kind of program, and they'll spend the money on big-ticket items like a purse, or maybe someone who knows them will buy it for them as a gift."

What's the merchandising limit for True Blood? Perhaps there isn't one. Schrager can even "see them matching other things, like a high-end car brand, with this show."
Great Reads
Further Reading: I'm Feeling Lucky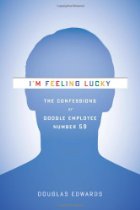 One of this month's most intriguing titles has to be I'm Feeling Lucky: The Confessions of Google Employee Number 59 by Douglas Edwards (Houghton Mifflin Harcourt), in which the company's former director of marketing and brand management gives his view of the tech giant. Said Edwards: "I'm Feeling Lucky is really aimed at those who are interested both in what Google did to ensure success during its formative years and how it felt to be an ill-prepared participant dropped into the heart of an exploding startup."
If you're interested in I'm Feeling Lucky and want :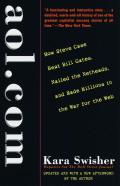 Another insider-view of tech: Try journalist Kara Swisher's first AOL book, AOL.com. Swisher followed the media giant for the Washington Post from 1994 on, and her careful history of its rise was one of the first of its tech-company kind.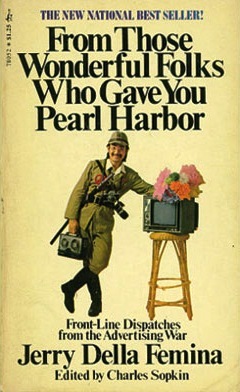 To read a modern classic: Jerry della Femina's From Those Wonderful Folks Who Gave You Pearl Harbor: Front-Line Dispatches from the Advertising Wars. Learn about an era in which advertising wars were as exciting as today's e-commerce struggles.

To hear the boss speak: Read Tony Hsieh's Delivering Happiness: A Path to Profits, Passion, and Purpose. The Zappos.com CEO has a decidedly different take on corporate culture, believing that employee morale is key to corporate success.
The Writer's Life
Portrait of the Artist: Jenny Wingfield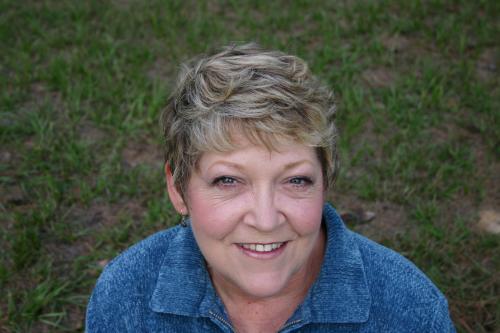 Jenny Wingfield and I had just gotten on the phone together when my two dogs began to bark at a passing squirrel. I started to apologize, but Wingfield was more interested in what kind of dogs they are. When I mentioned that they're rescue animals, she crowed with delight. "They make wonderful dogs!" she said. "I should know. I have 16."
Wingfield lives on "more than a few" acres of land in Arkansas, the state where her debut novel, The Homecoming of Samuel Lake (Random House), is set. Although during her years as a celebrity profiler and Hollywood screenwriter (The Man in the Moon) she became familiar with other places, the Arkansas of her childhood is still rich territory for this "preacher's kid." "I based Samuel Lake on my father," Wingfield said. "But I'm not what you would call religious, and my book isn't a book about church. "
The Homecoming of Samuel Lake starts with the eponymous Sam's in-laws, the Moses family, who have a house with a general store at one end ("Moses'") and a neighborhood bar at the other ("Never Closes"). Sam; his wife, Willadee; and their children, Noble, Swan and Bienville, come to live with Papa John and Grandma Calla when Sam loses his church due to his eccentric pastoring style, which Wingfield based on her father's. "My daddy was a shepherd. He spent his time taking people to the doctor, getting them groceries, driving them places, things like that," Wingfield explained. "He treated everyone the same. My mama was just like Willadee. Her attitude towards people was always treat a person as if he were already what you wanted him to be."
However, Wingfield emphasized, her novel is not based on her life. "I basically peopled it with people I loved, as well as a few I can't abide, but it's fiction. My father did lose his church, but not until I was in high school. We never went to live with my grandparents. I took a lot of situations and scrunched them into one time period."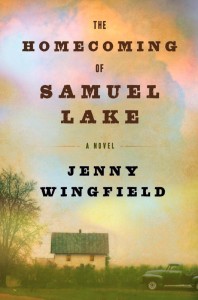 While the events in Homecoming may not be real, the names certainly are. "I knew a 'Ras,' " Wingfield said, referring to her story's villain. "I've known people with all of these names--Early, Nicey, Noble, Toy. Toy was quite a character, a real Cajun," she said with a chuckle. Wingfield said she always knew she wanted to be a writer. "All through high school, college, marriage, babies, I was always writing, whether it was a fashion column for the local paper or greeting cards. And I loved movies, so I knew I wanted to be a screenwriter eventually, but I didn't know how I was gonna break through."
Wingfield decided that her way into screenwriting would be through meeting and writing about celebrities, and so she looked up the two who lived closest to her sister in Dallas: Glenn Campbell and Sandee Duncan. "Well, I didn't like Mr. Campbell because he'd just took Mac Davis's wife, so I decided on Sandee Duncan," she recalled. Through a combination of telephone information and shoe leather, she managed to land an interview with Duncan and got it published "on spec." "Then I had tearsheets," Wingfield said. "Whenever someone famous was in town I would get there, do an interview and pitch it. "
"After a few years, I met a woman, Shari Rose, who started bringing me scripts and I learned what to look for. I wrote one and got William Morris as my agency, but I couldn't sell it. Shari got frustrated, handed me a ream of typing paper, rented me a typewriter, and said, 'DO BETTER.' So I sat down and wrote The Man in the Moon in two weeks. It just poured out of me. Even though it took four years to get it made, it sold immediately."
The same thing happened when she decided to try writing a novel: "It was never rough. It was like dancing! Gahhhhd, it was fun. But it didn't start out as a novel, it started out as a play for the stage, in the early 1990s. I wanted to create a set that would be really compact, and I came up with the idea of a house that had a legitimate business on one side and a speakeasy on the other. I love juxtaposition. But when I started to write it, instead of two warring men in these businesses, I had a pair of grandparents. So what do I do?"
What Wingfield did was to move her own family in at a point in time where Swan, the girl in the family, would have been about 11 years old. "I wrote probably 100 pages and it was great fun, but then I had deadlines forever. I was a single mom, then I had cancer, then I didn't make a living for a while, then I had to get a job and pay all the money back to the bank... the book just sat there."
Finally, friends urged her to finish--and she did so in three months. "I would get up about dawn and work until what my mother would call 'a stopping place' and get some food, then write again until about eight at night."
Wingfield's agent was still worried that people would think the book was too religious but, the author said, "I think what throws people off is the word 'God,' but in my writing, it's only there when it's showing what a person is and what they do. My father happened to be a preacher, but if he'd been a schoolteacher or a trucker, his thoughts would've turned a different way."
"My father loved helping people. I had two great friends at home when I was little, one of them was really, really poor. I went back a few years ago and was walking through the mall when the women behind the sno-cone stand recognized me--it was that friend who had grown up so poor. We went and talked and talked for hours, and she told me how she had had an abscessed tooth that needed pulling, and my father just picked her up, took her to the dentist, paid for it, and brought her home. He never told me or anyone else about it. "
"It's not about religion. It's about taking care of people." --Bethanne Patrick
author photo by Lori Harwell
Literary Lists
Beach Reads for Lit Snobs
If you'd sooner perish than be seen with a potboiler, pick up one of Flavorwire's 10 Decidedly Highbrow but Still Beach-Appropriate Summer Reads, which include Paul Murray's Skippy Dies, Swamplandia! by Karen Russell and Once Upon a River by Bonnie Jo Campbell. No need to look stupid on the sand when you have one of these titles in hand.
The Blogging World
Carolyn's Couplets, or, A Real Lit Twit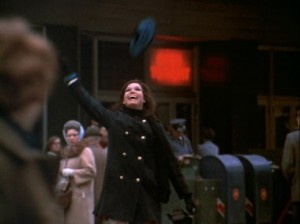 Many authors are ambivalent about the bumptious world of Twitter. But not bestselling novelist Carolyn Parkhurst, who has taken to the social medium like a Romantic poet to foolscap. Her latest humorous tweets take the form of "88 Lines about 44 Sitcoms," rhyming couplets that include the deathless:
"Murphy Brown's non-wedlock baby made some politicians quail./ Favorite random line from Cheers? "You can really taste the kale."/ Gilligan's an archetype, the trickster-fool, the dopey mate./ Seinfeld may have been the first to let characters masturbate."
Who knows what Parkhurst will tweet about next? We think it's refreshing to watch an artist use Twitter for something other than self- and product promotion--especially when she uses a literary form to do so.
Book Review
Fiction

The Last Werewolf
by Glen Duncan
The Borrower
by Rebecca Makkai
The Oregon Experiment
by Keith Scribner
The Soldier's Wife
by Margaret Leroy
Kindred Spirits
by Sarah Strohmeyer
Joy for Beginners
by Erica Bauermeister
Mystery & Thriller
White Shotgun: An FBI Special Agent Ana Grey Novel
by April Smith
Trespasser
by Paul Doiron
Science Fiction & Fantasy
Millennium People
by J.G. Ballard
Romance
Black Ties and Lullabies
by Jane Graves
Children's & Young Adult
Little Pig Joins the Band
by David Hyde Costello
The World Champion of Staying Awake
by Sean Taylor , illus. by Jimmy Liao
--- SPECIAL ADVERTORIAL OFFERINGS ---

The Neptune Challenge


by Polly Holyoke


Dear Reader,

When the sea has become humankind's last hope, a group of teens fights to survive beneath the waves. I've always LOVED reading stories about quiet kids who become heroes. So In The Neptune Challenge, I continue the story of Nere Hanson, a shy girl who is brave, can talk to dolphins, and definitely gets to save the day!

If you like stories about courage, friendship and adventure, you'll love The Neptune Challenge.

Visit www.pollyholyoke.com to enter to win a signed copy AND a dolphin necklace/bookmark.

Polly Holyoke

THE NEPTUNE PROJECT
Texas Bluebonnet Award 2014-15 Master List
Maryland Black-eyed Susan Book Award Nominee
Bank Street's 2014 List of Best Children's Books





PUBLISHER: Disney/Hyperion

PUB DATE:
May 19, 2015

AGE RANGE: 10-14

GRADES: 4-8

TYPE OF BOOK: Middle-grade fiction

ISBN-13:
978-1484713457

PRICE: $16.99
Alchemy's Daughter


by Mary A. Osborne


Dear Reader,

In medieval San Gimignano, seventeen-year-old Santina apprentices to Trotula, the village midwife. Some say she is victim of the midwife's spell, but Santina is determined to follow in Trotula's footsteps even as calamities strike. Kirkus says, "…this well-researched story incorporates historical information about medieval alchemy, midwifery, and the conflict between science and superstition..."

Email me at mary@maryaosborne.com for a chance to win a signed copy of the Alchemy's Daughter.

Warmly,

Mary A. Osborne
maryaosborne.com





PUBLISHER: Lake Street Press

PUB DATE:
May 15, 2015

AGE RANGE: 14 to adult

GRADES: 9 to 12

TYPE OF BOOK: YA historical novel

ISBN-13:
978-1-936181-17-9

PRICE: $16.95
Wet Hen: A Short Vowel Adventure


by Molly Coxe


Dear Reader,

Thank you for your enthusiasm for the first two Short Vowel Adventures, Rat Attack, and Princess Pig. Here's Wet Hen, a sweet spring story featuring the "short o" sound, endless rain (Think Noah's Ark starring a broody Hen and her best friend, Ben, a cheerful fieldmouse), rainbow-colored eggs, and (after 21 days afloat in the tiny hen house) baby chicks (also in rainbow colors)!

Email me at bravemouse1@gmail.com to enter to win a signed copy.

Happy Spring,
Molly Coxe





PUBLISHER: BraveMouse Books

PUB DATE:
Available now

AGE RANGE: 5 - 7

ISBN-13:
ISBN 9781940947303

PRICE: $3.99