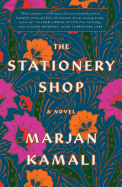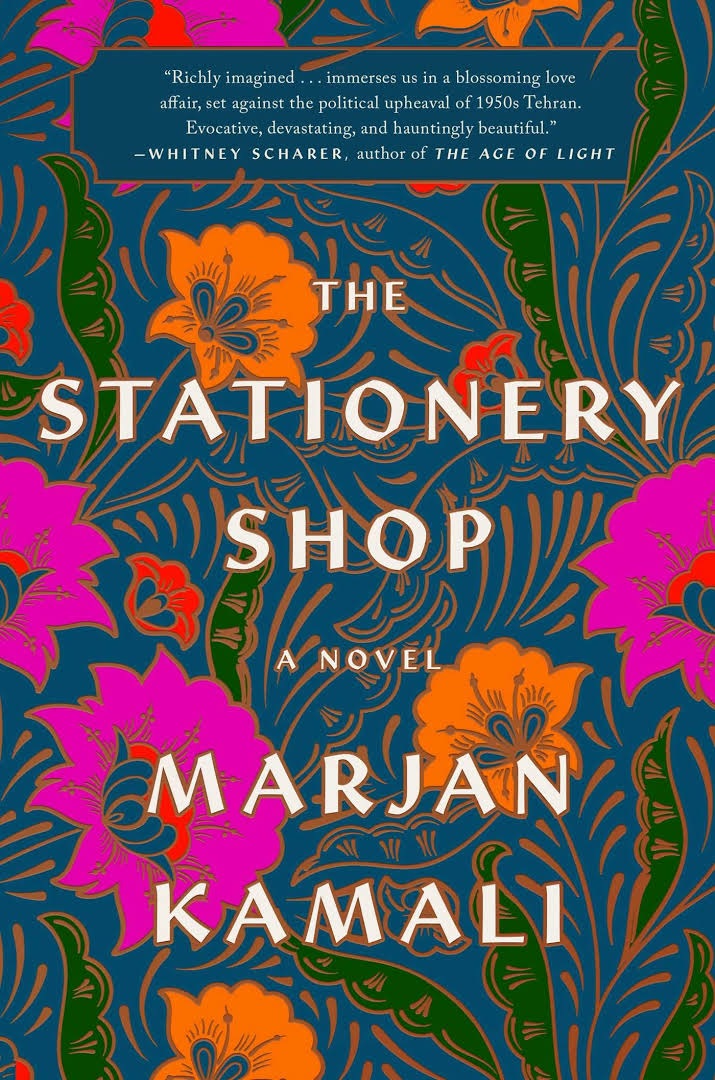 In Tehran in 1953, political unrest swirls in the streets, but Roya finds comfort in the poetry and novels at Mr. Fakhri's stationery shop. There, she meets Bahman: handsome, intelligent, an ardent supporter of Prime Minister Mossadegh. After months of encounters at the shop, they begin dating and plan to get married. But on the day they are to meet in a city square, violence erupts and Bahman never comes. Decades later, their paths cross again in Massachusetts, and both of them must unravel the truth of that long-ago missed meeting.
Marjan Kamali (Together Tea) weaves a powerful, heartbreaking story of star-crossed lovers and Iran's political upheavals in her second novel, The Stationery Shop. She begins her narrative in 2013, as Roya's husband drives her to meet Bahman at his assisted-living facility. She then takes readers back to Roya's teenage years, when her father is urging Roya and her sister, Zari, to go to university (and become "the next Madame Curie") and her mother worries for their safety. Kamali's depictions of the close-knit family are heightened by her mouth-watering descriptions of the Persian food Roya loves to cook with her mother. Bahman, by contrast, is the only child of a gentle, reserved father and a volatile mother prone to dark moods. Much later in the story, Kamali gives readers a glimpse into Bahman's mother's past, and her surprising connection to Mr. Fakhri, who owns the stationery shop and watches over the young lovers.
Tehran's contradictions come to life in Kamali's narrative: Roya goes to cafes and learns to tango at a party with Bahman's sophisticated friends, but the specter of hard-line Islam is always present, whether through dress codes for women or the more frightening violent acts of the police. Roya's family life is a safe haven, but as Mossadegh and his government lose control (ultimately overthrown in a couple led by the CIA), she sees her dreams of life with Bahman crumble. When Roya goes (with Zari) to the U.S. to attend university, she wonders if she will ever see her homeland again.
Kamali draws her characters with compassion and dignity: they are at once buffeted by outside events and doing their best to act with grace and wisdom. Mr. Fakhri's stationery shop and its owner are a tribute to the importance of ideas and poetry, and Roya's eventual encounter with Bahman is a powerful study in seeking truth and forgiveness. The Stationery Shop is at once a layered historical saga of a country struggling toward democracy and an intimate meditation on "a love from which we never recover." --Katie Noah Gibson, blogger at Cakes, Tea and Dreams
Shelf Talker: Marjan Kamali's second novel follows two young star-crossed lovers during the tumultuous 1950s in Iran.