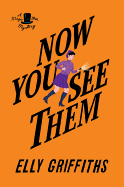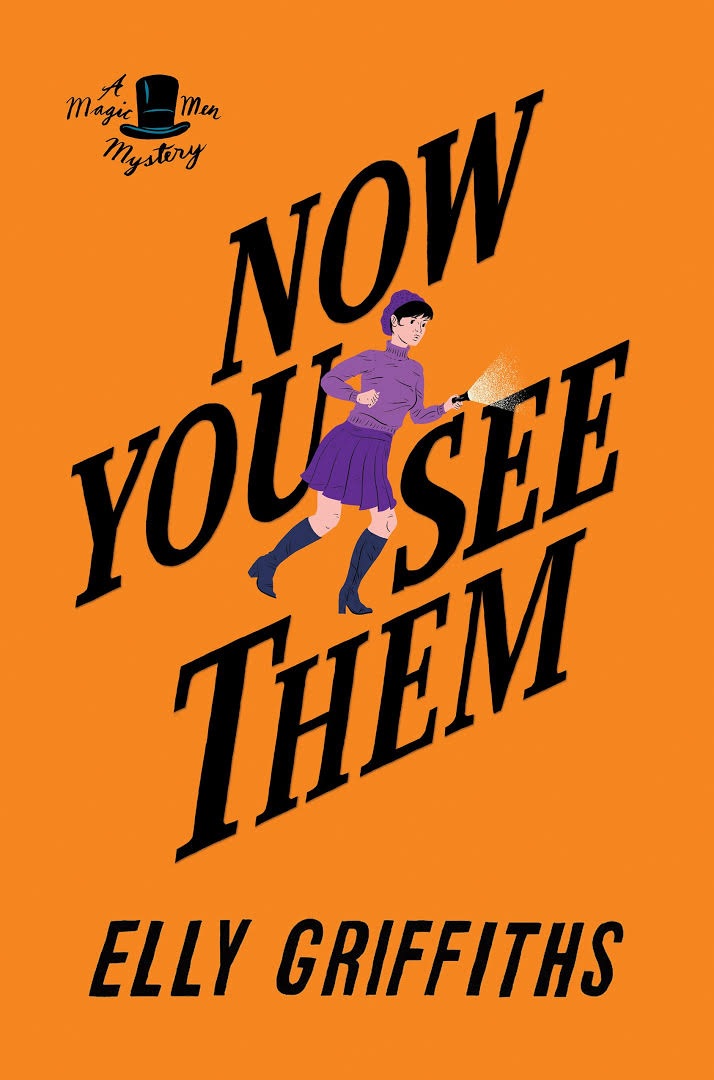 Two decades after their adventures combining magic tricks with military operations during World War II, former colleagues Max Mephisto and Edgar Stephens have settled down to family life. Now You See Them, the fifth entry in Elly Griffiths's (The Vanishing Box) Magic Men mystery series, finds Edgar serving as the superintendent of Brighton's police force, while his wife, former detective sergeant Emma Holmes, looks after their three children and wishes she could join Edgar in his work.
Their magician friend Max is mostly enjoying his semi-retirement in California, but all three of them are drawn into a mysterious kidnapping case that reminds Max irresistibly of their old stage illusions. As the tensions between two battling youth subcultures, the mods and rockers, run high in Brighton, Edgar is preoccupied with arranging security for the upcoming bank holiday weekend while searching for three young women who have disappeared. When Max's daughter Ruby, a TV star, also goes missing, Max and the press (including Emma's journalist friend Sam) get involved.
Griffiths's plotting skills, well known from her Ruth Galloway mystery series, are on full display here, as is her talent for sharp thumbnail sketches of even minor characters. She draws parallels between Emma, highly respected in the police department, and Meg Connolly, the new, young female constable who is trying to hold her own against both her male colleagues and Emma's legacy. Max is uneasy in the presence of old memories, and not quite certain where he fits into his grown daughter's life. Meanwhile, Edgar, a classic decent-but-harried policeman, tries to fulfill all his responsibilities to his constituents and colleagues, but worries about his wife's happiness.
Griffiths provides enough context to satisfy readers new to the series, though returning readers will better appreciate the nuances of character and multiple references to past adventures. The seemingly unrelated kidnappings eventually coalesce into a proper case, complete with red herrings and mysterious notes. The author builds the tension slowly, then swiftly ramps up the intensity of the case and its implications. Emma's frustrations with her homemaker life, while repetitive, provide an important subplot and commentary on the choice between career and family faced by women in Britain (then and now). With glimpses into the colorful youth culture of the 1960s and flashes of Griffiths's dry wit, Now You See Them is an enjoyable addition to an entertaining series. --Katie Noah Gibson, blogger at Cakes, Tea and Dreams
Shelf Talker: Elly Griffiths's fifth Magic Men case investigates the disappearance of several young women in 1960s Brighton.