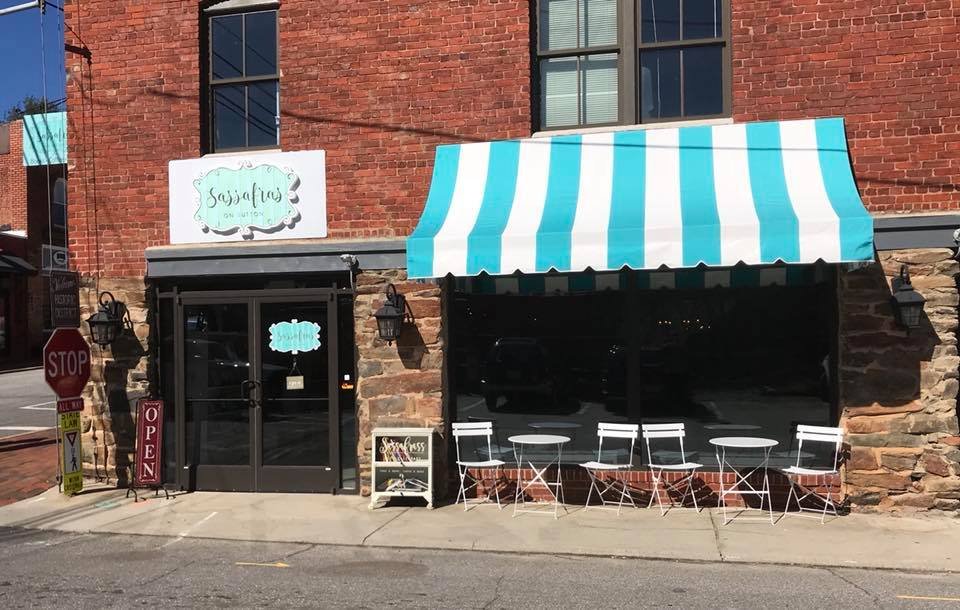 Sassafras on Sutton in Black Mountain, N.C., has expanded. The bookstore, which opened in February 2018, now includes a second floor.
In a Facebook post announcing the expansion, co-owner and children's author Susanne Blumer said the children's section will move upstairs, allowing for more books, toys, games, puzzles and "art supplies for big and little creatives." At the same time, Blumer plans to expand the store's Christian section and will broaden the selection of fiction and nonfiction titles, which will all remain downstairs. A staircase has been built that connects the floors, and there will be a new entrance through an adjacent courtyard.
Blumer noted that construction on the upstairs space is ongoing, and she hopes to open at the end of March or in early April. The store will celebrate both its two-year anniversary and the expansion at the same time, and she urged customers to watch out for the official grand opening announcement.
"Without you I would not be able to make this happen," said Blumer, who owns the store with her husband, Cole Blumer. "Cole and I are thrilled about our expansion and hope you all will be too!"
In December 2018, Sassafras on Sutton's building, which originally served as the town's livery stable, suffered substantial damage from a major snowstorm that dumped record amounts of snow throughout that part of North Carolina. The store was able to reopen in early March 2019, with a "Blow the Roof Off" reopening event.