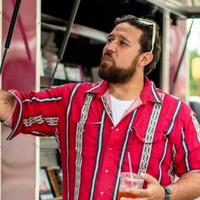 Jeff Waxman
Almost 10 years ago, a sales rep named George Carroll--a great bookman who spent his career repping publishers to the Pacific Northwest--interviewed me for the first iteration of Shelf Awareness's Young Booksellers Focus, a series of interviews he conducted with eight young booksellers who represented his hope for "the future of bookselling."
After my first season on the road as the East Coast rep for Independent Publishers Group, I'm feeling a lot of the optimism that motivated George to begin this series a decade ago, and a growing certainty that the future of bookselling is booksellers. Everywhere I look, there are meaningful new takes on this industry. And, a decade later, I have the perspective to realize that people enter (and reenter!) at different stages of life: the "youths" in this business are not only young booksellers--folks of all ages will be the future of this culture, so I've taken it upon myself to continue George's work by interviewing people of every age who are just a few years into the good work of bookselling and are already changing the face of it.
Meet Lori Barrientos Sanchez, director of operations for the many shops of Busboys and Poets, and someone whose vision for the future of bookselling looks incredibly bright to me. --Jeff Waxman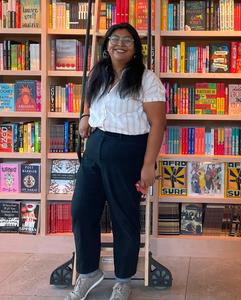 Lori Barrientos Sanchez
Can you tell me a little about how you came to bookselling? And your role in the resurgence of independent bookselling in Washington, D.C.?
I would say it's been amazing to be a part of the resurgence in indie bookselling here in the District. I was the biggest bookworm as a kid, but never would've imagined I could live, work and breathe books. I grew up low-income, and so I always thought I needed to go into STEM or a more traditionally "professional" job to change that--I was the kid who insisted they would go straight to medical school after college. However, after getting a taste of wet lab work and experiencing the ableism of higher education, I moved back home to D.C. with a B.A. in Studio Art and a minor in Women and Gender Studies. Busboys and Poets was just up the street and they were hiring.
Never in my wildest dreams did I envision joining such a dynamic, heartfelt and supportive industry and community like I did here in the D.C. independent bookselling scene. I started out at a part-time bookseller in August of 2018 and fell in love with the stacks, the customers and the vibe of indie bookstores; now I'm director of operations. Eight-year-old me is in awe that 25-year-old me can work in a bookstore and support myself that way--it's pretty damn neat. And it's been an honor being able to hire booksellers who, just like me, never knew they could do what we do as a job. My part in the resurgence here is really just trying to bring in underrepresented voices in bookselling and reflecting the very community we serve here in the District through our team and our bookstore offerings, and I'm elated to be able to foster and nurture the next generation of booksellers to come.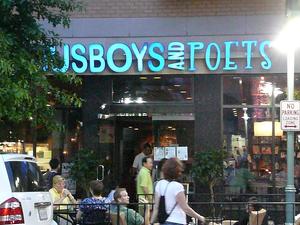 What book does your store have that most others wouldn't?
Oh gosh, okay, this is a hard one. I have got to shout out Not My Idea: A Book About Whiteness and Tell Me About Sex, Grandma, two of Anastasia Higginbotham's gorgeous collage picture books that help parents/guardians/grown-ups talk to kids about hard topics like sex, death and racism. An adult title that I think is unique to us is another fav of mine, My Grandmother's Hands: Racialized Trauma and the Pathway to Mending our Hearts by Resmaa Menakem.
What have you learned about the District from selling books there?
I think one of the biggest things I've learned is that our community is radical, doing the work needed to start change, and doing their best to raise the next generation with kindness and tenderness. I know these sound like huge declarations, but seeing the books that our customers special order, purchase and ask about warms my heart and makes me think maybe we're not totally doomed for the future.
What do you do when you're not in the store?
When I'm not in-store, I'm usually hanging out with my three-year-old beagle, Coco, or catching up on my recent obsession on streaming--anyone else disappointed as hell that Y: The Last Man was cancelled? I'm also trying to get back into my art groove--currently I'm trying to teach myself how to make a quilt to put my old college t-shirt collection to use. And I cannot lie: you can usually find me working on spreadsheets or orders at a local bar called Red Derby some weeknights (shout out to the crew over there!)
Who are your bookselling heroes? Who do you want to shout-out in the astoundingly strong D.C. bookselling scene?
Big time shout-out to Hannah Oliver Depp of Loyalty Bookstore. I am forever in awe of everything Hannah does (who has the time?!) and cannot tell you how amazing it was to meet a young Black woman with her own bookstore. It made me realize, well damn, maybe I could do that one day too! Hannah works so hard and has created a beautiful bookstore for folks here in the District to visit--whenever we don't have a book, I always send folks over to Loyalty.
Now, I also gotta shout out a couple names here at Busboys. My book buyer, Ellie Eaton, constantly amazes me! Ellie started with Busboys as a server way back when, and they switched over to the bookstore side and quickly climbed the ranks to become supervisor. When the pandemic first hit, we were all trying to figure out ways to stay afloat and support our booksellers--Ellie even offered up their own PTO in an attempt to support our booksellers back when we had no idea what was going to follow. We both came into our roles in November of 2020 as book buyer and director of operations together, with the pandemic looming and a Christmas shutdown here in the District that affected our busiest season of the year. I won't lie: I was worried as hell that we wouldn't be able to navigate these new waters, but Ellie has proven to be an amazing book buyer, coworker, number two and friend.
Finally, I want to shout out Kurt Stand, supervisor for our Hyattsville location. Kurt comes from New York City originally and was a bookseller back in the days when you could smoke indoors. He was my original supervisor when I joined Busboys, and he was the most welcoming and genuine boss, so supportive of me taking more responsibility and tasks around the bookstore, and quick to recognize my potential and my interest in bookselling from the beginning. Without that nurturing vibe, I'm not sure I would've been as steadfast in my journey in the bookselling industry. Kurt remains an amazing source of support for me, and I am proud to call him a coworker and friend.