Shelf Awareness Wins PubWest's Rittenhouse Award
Shelf Awareness is very proud to announce that PubWest is awarding its 2018 Jack D. Rittenhouse Award to John Mutter and Jenn Risko, co-founders of Shelf Awareness.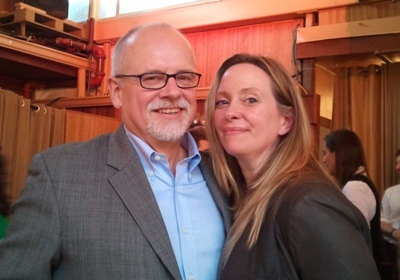 John Mutter and Jenn Risko
"The Jack D. Rittenhouse Award recipients have all made extraordinary contributions to how books are made and sold," said Bill Fessler, PubWest board president and publisher at American Traveler Press. "The roster of honorees includes publishers, retailers, educators, and writers who have made a real contribution to the Western community of the book. This year, it is a true pleasure to induct Jenn Risko and John Mutter for their work at Shelf Awareness."

The award was founded in 1990 "to thank and honor those who have made an important contribution to the Western community of the book" and is given in memory of Jack D. Rittenhouse, legendary bookman in the West. Last year's recipients were Chuck and Dee Robinson, founders of Village Books, Bellingham and Lyden, Wash.

The award will be made during PubWest's annual conference, to the held February 15-17 at the Westin Pasadena in Pasadena, Calif.
PubWest recounted our story this way:
John Mutter was the longtime executive editor for bookselling at Publishers Weekly. In the mid-1990s, he launched one of the first trade e-newsletters: the former PW Daily for Booksellers. It became very popular, and when it was ended and John left PW, booksellers immediately rallied, asking him to start his own newsletter.

Jenn Risko landed her dream job with Pacific Pipeline 25 years ago, where she was given an old Ford Taurus, an enormous territory, and bags of western publishers' titles. She has held sales and marketing positions at Rand McNally, Falcon/Insiders' Guides Publishing and the National Academies Press. She met John Mutter at a Falcon Publishing sales conference, and got into trouble for "hogging" him. Upon hearing of John's exit from PW, she called him to ask what his plans were.

Shelf Awareness was born shortly thereafter in June of 2005, out of a need for a community newspaper for independent booksellers, librarians, and the publishing trade at large. Shelf Awareness Pro, as it's now known, quickly became the daily must-read of 40,000 industry subscribers. The publication is well known for championing independent bookstores at a time when their future was in doubt.

In 2011, as book review sections were dwindling, indie bookstores were being referred to as "showrooms" for Amazon, and Borders had collapsed, Shelf Awareness launched a consumer-facing e-newsletter, Shelf Awareness for Readers. It highlights the best books being published each week and is branded on behalf of more than 100 independent bookstores to more than 415,000 indie bookstore customers. It is estimated to have helped indies sell hundreds of thousands of books.

Following the success of Shelf Pro and Readers, in 2016 the American Booksellers Association enlisted Shelf Awareness to build a new platform and create the e-newsletter for its Indie Next List program. The Indie Next List e-newsletter is delivered on behalf of more than 100 bookstores to 465,000 avid readers.

In 2017, Shelf Awareness will have delivered more than 70 million e-newsletters, and has more than 650,000 combined Twitter followers, Facebook likes, and Instagram followers. It has successfully deployed tens of thousands of advertisements for publishers, and remains the industry favorite to influence booksellers, librarians, and the largest audience of independent bookstore customers.
---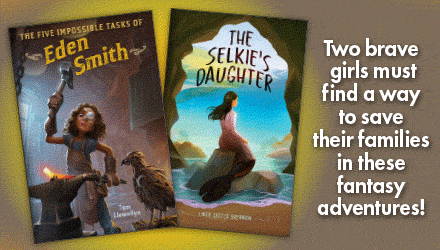 ---