BookNet Canada shared some of its research on Indigenous-focused BISAC subjects, how they are being used by Indigenous publishers, as well as the interest of Canadian readers in Indigenous-related topics, cautioning that "classifying titles by Indigenous contributors and about Indigenous topics can be complicated."
As of 2021, BiblioShare has records for more than 10,000 ISBNs with Indigenous-focused BISAC codes in the Canadian book market:
15% of these titles have an Indigenous-focused BISAC code as a main subject.
90% of these titles have an Indigenous-focused BISAC code as a supplementary category.
Between these two groups, 5% of titles have an Indigenous-focused BISAC code as both main subject and supplementary category.
Over the last decade, sales for titles with an Indigenous-focused BISAC code as main subject have increased 527%. For titles with an Indigenous-focused BISAC code as supplementary category, sales have gone up 604% over the last 10 years.
With an increase in the sales of titles with Indigenous-focused BISAC codes and in titles published by Indigenous publishers, Canadians are more and more interested in titles by and about Indigenous topics than ever before, BookNet noted. According to the Canadian Book Consumer Study 2021, in the second half of 2021:
6% of Canadian book buyers searched for books about Indigenous peoples
5% of Canadian book buyers searched for books by Indigenous authors or illustrators.
The readership of these titles also seems to be increasing. Booknet Canada's Canadian Leisure and Reading Study 2021 reported that 19% of Canadian readers had read books by or about Black, Indigenous, or people of color--up 9% from 2020.
---
Indian chain Crossword Bookstores, which operates more than 80 stores nationwide, "is back with new owners, new stores and a book-first ethos," Outlook India magazine reported in its q&a with company CEO Aakash Gupta. Among the highlights:
In what ways are you going to emphasize your focus on children's books?
The way we design our stores is the first step towards letting our customers know that kids are a big focus area. We have just launched a new store in one of India's most premium destinations--Palladium Lower Parel--where we have designed a store with focus on kids. The whole store design revolves around giving the kids their own space & experience which inspires them to read, play & have fun doing it. We intend to collaborate with small publishers as well as independent authors to curate new books and experiences for children, while retaining the classics. Within six months to a year, our vision is to present a very different Crossword; we are re-working our e-commerce strategies to make more viable offerings to our customers. In this category, we must be the final word.
Any other insights?
We were the single biggest franchise in the Crossword Bookstores network before we finally acquired the brand and company from Shoppers Stop in 2021. Our vast experience in bookselling has given us a strong backend and supply chain capability. We have consciously decided that we will be a books-first enterprise, which was missing when the brand was run by the previous parent company. Within just 9 months, we have set up 21 new stores. Our tally currently is 85 stores across the country. We want to be seen as experts when it comes to the book market in India and in terms of pure operations and economics we will draw on our 30 years' experience with books.
---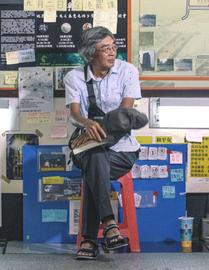 Lam Wing-kee
For Lam Wing-kee, a former Hong Kong bookstore owner "who was detained by police in China for five months for selling sensitive books about the Communist Party, coming to Taiwan was a logical step.... It offered the freedoms that many Hong Kongers were used to and saw disappearing in their hometown," the Associated Press reported in an article headlined "Hong Kongers reflect on Taiwan, an imperfect exile."
Lam's move to Taiwan in 2019, where he reopened Causeway Bay Books in Taipei, "presaged a wave of emigration from Hong Kong as the former British colony came under the tighter grip of China's central government and its long-ruling Communist Party," the AP noted.
"It's not that Hong Kong doesn't have any democracy, it doesn't even have any freedom," Lam said. "When the English were ruling Hong Kong, they didn't give us true democracy or the power to vote, but the British gave Hong Kongers a very large space to be free."
Taiwan gives the activists a chance to continue to carry out their work, "even if the direct actions of the past were no longer possible," the AP wrote. Lam said: "As a Hong Konger, I actually haven't stopped my resistance. I have always continued to do what I needed to do in Taiwan, and participated in my events. I have not given up fighting." --Robert Gray