Madison Street Books Coming to Chicago's West Loop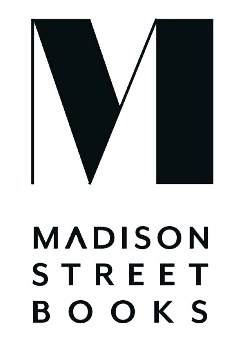 Next month, veteran booksellers Javier Ramirez and Mary Mollman will open Madison Street Books in Chicago, Ill.
Located in the city's West Loop neighborhood, the store will have around 1,500 square feet of selling space and will sell all-new books for children, teens and adults. The store's adult inventory will focus on fiction, literature and titles from small and independent presses. Mollman and Ramirez plan to have a strong children's section featuring a mural painted by local illustrator Diana Sudyka. In addition to books, the store will stock a small selection of book-related sidelines, along with vinyl records.
Ramirez and Mollman
Ramirez is looking to build a "robust, strong," events schedule, and in fact he and Mollman have already begun hosting events even though the store is not yet open. While a soft opening is planned for February 1, with a "big, blowout" grand opening to follow on February 22, Ramirez and Mollman have had the space since September, and they've hosted a couple of book launches, a rep night and a few birthday parties. During the holiday rush, they operated a pop-up shop almost every weekend.
Along with hosting those early events, Mollman and Ramirez have been reaching out to their new neighborhood in a variety of ways. When they first took over the space, they put a banner in the front window asking people to tell them what they most wanted to see in a new bookstore. Mollman reported that they got around 20 responses, including one from a little boy who wrote only "Dog Man, Dog Man, Dog Man," and they've switched out the question several times since. Said Mollman: "We're trying to engage the neighborhood that way."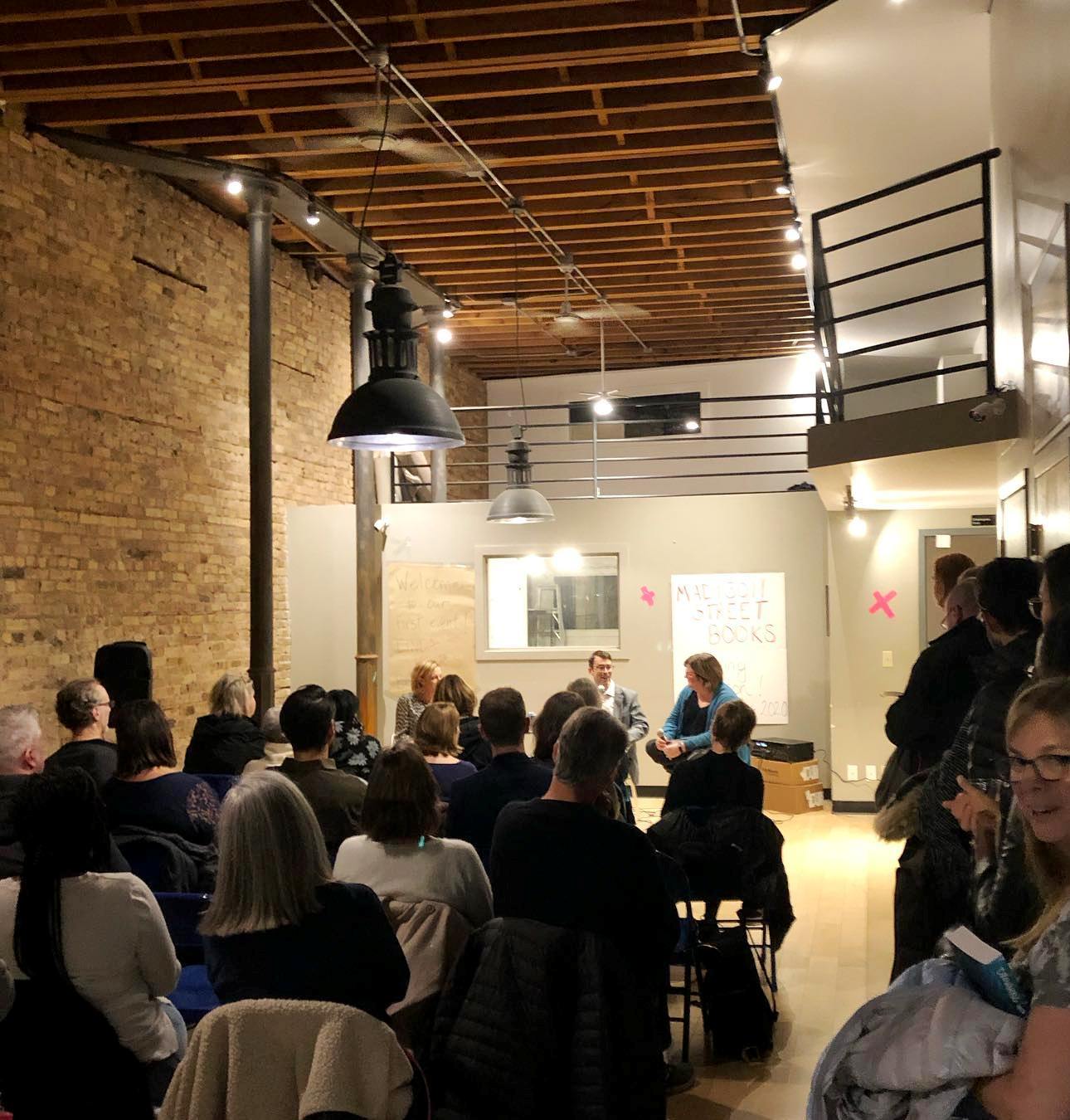 A recent reading at the future Madison Street Books
"We want to go into February 1 with as much momentum as possible," explained Ramirez, adding that the first official in-store event will be a reading with Kiley Reid, author of Such a Fun Age, on February 5. He also recalled spending "two months or so sitting with the front door open," greeting curious community members, taking e-mail addresses and "stressing that it's going to be their bookstore."
Both Mollman and Ramirez have been part of the Chicago bookselling community for years, and were booksellers together at the Book Stall in Winnetka, Ill. Before entering the bookselling world, Mollman was an event planner for the First National Bank of Chicago, as well as a lifelong reader and lover of books. She joined the Book Stall when her kids were in middle school and high school, and later worked at Booked, a children's bookstore in Evanston, Ill.
Ramirez, meanwhile, has been a bookseller for around 25 years. Originally from California, Ramirez used to work for Tower Records' book division at the company's main office in Sacramento. In 1995 he moved to Illinois to be a book buyer for a recently opened Tower megastore, and has "been here ever since." He mused that since 1995 he's "worked for or managed just about every indie in Chicago." He was a judge for the Kirkus Prize in 2017 and the National Book Award for fiction in 2019. He also co-hosts Publishing Cocktails, a social event for people in the book industry that takes place every other month, and it was there that Ramirez and Mollman got reacquainted after working together years ago.
When asked how they came to be opening a new bookstore together, Mollman said it was a "little bit of a fluke." While going out to dinner with her husband one night in the West Loop, Mollman passed a storefront with a for-rent sign. She remarked that it would make a good spot for a bookstore--something which her husband was "not unaccustomed" to hearing from her--but this time she called and found the space available. After visiting the space a few times, she ran the numbers and thought it would be viable. Then she figured she'd "see if Javier would be interested in partnering with me."
With less than a month to go until opening, Mollman said, she and Ramirez are looking to "keep the buzz going" in the community while getting the store up and running. Said Mollman: "We want to foster community and be an anchor in the community." --Alex Mutter
---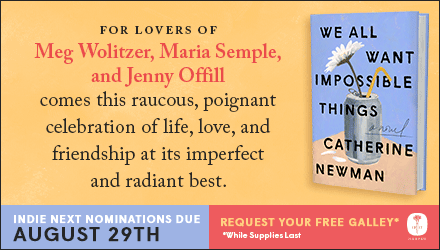 ---