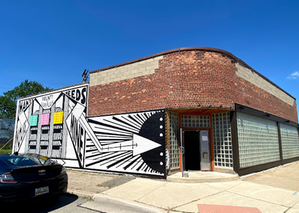 27th Letter Books, Detroit, Mich., which launched a GoFundMe campaign last month due to the effects of a recent cyber scam, has met its fundraising goal. WXYZ reported that "more than $35,000 was raised by community members, eager to save the store. Much of the generosity coming in small increments of $10 or $15.... What they received, blew them away."
"We were super thankful we reached that goal after 10 days, which was just so incredible," said co-owner Erin Pineda. "We had someone I remember come in the store and they were like I just started a new job and I don't have a ton of extra income to donate but can you share a flier and I'm going to put it up at a couple different community spots for you."
Detroit Police are currently investigating the case, and despite insurance, the store is liable for the scam, which involved books ordered with fraudulent credit cards. Still, the outpouring of support means the store will be able to keep its doors open. Pineda offered some advice for other small business owners: "Don't be afraid to ask for help and reach out to your communities. I don't think we could have been able to get through this without all of that support."