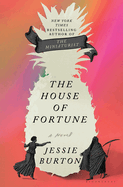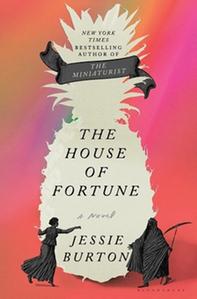 Set during the winter season of 1705 in the bustling port city of Amsterdam, The House of Fortune by British author and actress Jessie Burton is the captivating coming-of-age drama of Thea Brandt, a spirited Dutch-African girl longing for romance and impatient to launch her adult life while remaining shackled to her family's scandalous past. Burton's dark and opulent third novel explores the conflicting loyalties that influence Thea and threaten to undermine her ravenous desire for independence.
Thea was born out of wedlock to Dutch native Marin Brandt and her brother Johannes's African manservant, Otto. Thea never met her mother; Marin died in childbirth. Johannes, a wealthy merchant, was sentenced to death for the crime of sodomy before Thea was born, leaving his widow, Nella, to suffer the cruel rejection of Amsterdam's judgmental society and a tragic reversal in the family's fortunes.
Readers of Burton's debut, The Miniaturist, will have met Thea's family before. Familiarity with The Miniaturist, however, is not a prerequisite to enjoying The House of Fortune, a novel set 18 years later amid the faded splendor of Johannes's magnificent canal house, where Thea resides with Otto, Nella, Cornelia the maid and an enormous cat named Lucas, the family's "yellow-eyed god of scraps." The household teeters toward poverty, selling family heirlooms to make ends meet. While the adults quarrel about money and Thea's future, packages begin to arrive for the young woman from an unknown source, containing exquisitely carved miniature objects that hint at the secrets she is keeping from Otto and Nella.
Despite the multitude of nationalities represented in the cosmopolitan Dutch capital, Otto and Thea are viewed with suspicion, hindering Otto's ability to find work and Thea's marriage prospects. Into the family's small circle enters a botanist who cultivates exotic fruits and introduces Otto to an exciting business opportunity. Meanwhile, Thea's secrets begin to pile up and she turns to the mysterious carved objects for comfort, bewitched by their beauty and mesmerized by their hidden power. A rich suitor appears for Thea, adding to the drama of her young life. Ultimately, she takes charge of her own and her family's fate, opening the door for a glorious revival of her family's tattered prosperity.
Burton's narrative talents shine at full brilliance in The House of Fortune, offering a heady, hypnotic immersion into Thea's world that readers will be reluctant to leave. --Shahina Piyarali, reviewer
Shelf Talker: A Dutch-African girl in 18th-century Amsterdam struggles to free herself of her family's scandalous past in this thrilling standalone companion to the bestselling novel The Miniaturist.