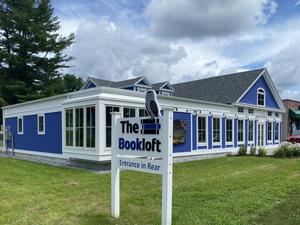 Pamela Pescosolido is selling the Bookloft in Great Barrington, Mass., to longtime employee and head book buyer Giovanni Boivin. Boivin, who started at the bookstore in September 2016, will officially take over in January 2023, the bookstore's 49th year in business.
Pescosolido purchased the bookstore in May 2016 from founding owners Eric and Evelyn Wilska, and the store relocated in 2020. She told Shelf Awareness that she's been thinking of stepping away from the bookstore for about a year and seriously thinking about it for around six months. Her son is now living in Colorado and the rest of her family is on the West Coast, she explained, and she "wanted to be closer to them."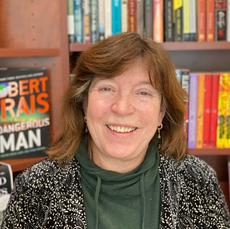 Pam Pescosolido
A few weeks ago she approached Boivin about buying the bookstore, figuring that he might be interested in becoming owner and that selling to someone who already knew the business could be a "more expeditious process." While Boivin "already knows the systems," she's started teaching him the basics of things like bookkeeping and accounting, which she always did herself.
Pescosolido added that her reasons for selling are personal rather than financial, and she's glad Boivin is "willing to give it a shot. I wish him all the best."
Boivin said he expects a fairly smooth transition, noting that Pescosolido has always "trusted her staff" to handle the day-to-day operations of the bookstore. He intends to continue as head buyer for the adult list and has already started thinking about plans for 2023 and beyond.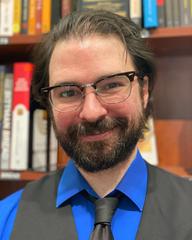 Giovanni Boivin
The store also carries board games, tabletop games and card games, he said, and in the spring Boivin plans on hosting game nights. While he hasn't approached anyone yet, he is considering working with local artists for gallery opportunities, and he'd love to get the community more involved with event collaboration and hopefully get bigger name authors out to the Berkshires.
There will be 50th anniversary festivities in 2024, he continued, and beyond that, he would "love to be able to make this store last another 50 years."--Alex Mutter