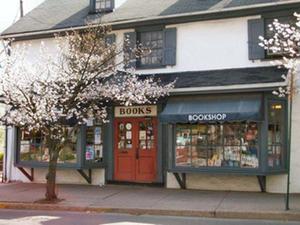 Farley's Bookshop in New Hope, Pa., has closed temporarily while owners Julian Karhumaa, William and Katie Hastings and Charlie Balfour carry out some updates and renovations, Bucks Co. Today reported.
The bookstore, which has operated in New Hope since 1967, will be closed for all of January and February while new walls, floors and a ceiling are installed. The team will continue to fulfill online orders for the duration of the closure, and every Saturday Farley's will set up a mobile bookshop at Manoff Market Gardens and Cidery.
Karhumaa, Balfour and the Hastings purchased the bookstore in October. All four were longtime booksellers.