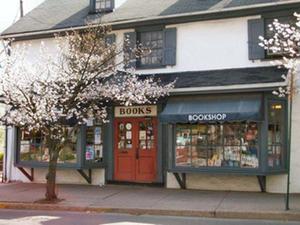 Farley's Bookshop in New Hope, Pa., which has been closed since January while the store's new owners make renovations, is reopening soon, Bucks Co. Today reported.
While a specific reopening date has not yet been announced, a sign has appeared in the window of the store at 44 South Main St. saying: "It's time for a new beginning. It won't be long now friends. We'll see you right here, really soon!"
Last fall, longtime booksellers Julian Karhumaa, William and Kate Hastings and Charlie Balfour purchased the bookstore, which has been in operation since 1967. Earlier this year the bookstore shut down in order to have new walls, floors and a ceiling installed. With the shop closed, the bookstore has been selling books online and setting up a mobile pop-up on Saturdays.