Shelf Awareness for Thursday, December 12, 2013

News
Riggio Unloads B&N Stock
Barnes & Noble's chairman Leonard Riggio sold two million shares in the company for $13.81 per share, lowering his stake as largest shareholder to 26.3%, according to a filing yesterday with the SEC. Reuters reported that the sale, "coupled with a donation of 160,000 shares Riggio made to a foundation that bears his name, leaves him with some 15.75 million shares." Earlier this year, Riggio had explored the possibility of buying out B&N.

The filing described the sale as a "privately negotiated block trade" for tax purposes. The Wall Street Journal reported that Riggio realized a loss of about $40 million, but would use the losses to offset gains from other investments, adding he doesn't have "any intentions of selling more shares."

The two million shares "appear to be part of a total of about 3.3 million shares in Barnes & Noble he acquired between the summer of 2007 and spring of 2008, with the bulk bought between $26 and $32," the Journal wrote, adding: "The period of his buying coincided with aggressive acquisitions by activist hedge fund Pershing Square Capital Management, which accumulated a stake of 11.3% by April of 2008."

Riggio said he plans to hold on to his remaining shares: "I intend to be a big owner for a long time."


Amazon as Shakedown Artist?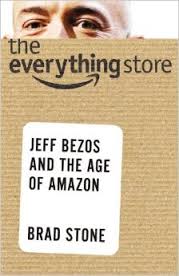 In a review of Brad Stone's book The Everything Store: Jeff Bezos and the Age of Amazon in the December issue of Harper's, deputy editor James Marcus reported on what he labeled "Amazon's newest shakedown. A former employee, who asked not to be identified, recently told me that some publishers are now being pressured to pay the equivalent of 1% of their annual net sales to Amazon--levied on top of any existing fees--simply for the privilege of presenting their lists to the marketing team and buyers. In the case of the larger houses, this sum could run between $500,000 and $1 million--and failure to pay will make it awfully hard to get an Amazon buyer on the phone."

In a footnote, Marcus wrote that an Amazon spokesperson "denies this latest practice, and several publishers, when contacted by Harper's magazine, were understandably leery of revealing the specifics of their own agreements with the company. What came through clearly was a general repugnance toward Bezos' tactics. Describing Amazon's appetite for 'creative destruction' as 'somewhere between scary and disgusting,' one New York publishing executive told Harper's: 'When you go to work each morning with a battle-ax, everything looks like a head to be chopped off.' "


After 2014, London Book Fair Returns to Olympia
The London Book Fair, whose recent home in the Earls Court Exhibition Centre in western London is slated to be torn down in the next few years, will be held for the last time in Earls Court April 8-10, 2014, and will then move to the nearby Olympia London exhibition center, its home for several decades until 2005, the fair announced today.

Many fair goers feared that the fair would be moved to ExCel London, the exhibition center in the Docklands in eastern London, where, in a roundly criticized move, the fair was held in 2006. With the impending closing of Earls Court, fair organizers had reportedly wanted to move the fair to ExCel London.

"We have listened long and hard to those who participate in the London Book Fair and, while it is sad that Earls Court is unlikely to form part of the London exhibition venue mix, we fully appreciate the great affection the industry has for West London and believe that moving to Olympia is currently the right move for the publishing industry," Jacks Thomas, the Book Fair director, said.

David Roche, non-executive chair of the London Book Fair Advisory Board, added: "The London Book Fair has taken a great deal of time and trouble to present the two prospective venue options currently available in London. They have listened to their stakeholders and taken the decision favoured by a majority voice that West London must be the home for the foreseeable future."

The London Book Fair also announced that it's launching London Book and Screen Week April 7-11 at the same time as the Book Fair. The new event will open with the Publishing for Digital Minds Conference, close with a "direct-to-consumer creative writing event" called the London Writers' Fair and include other events.

"The week is designed to bring into focus the importance that written content has across an increasingly multi-channel route to the consumer," fair organizers said.


Munro's Nobel Prize: Sales Bump, Acceptance Speech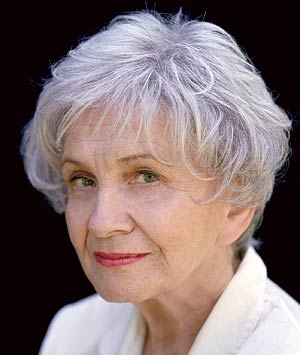 Winning the Nobel Prize in Literature proved to be a sales bonanza for Alice Munro. BookNet Canada, which compiles annual literary award studies examining the sales trends in the country for shortlisted and winning titles, partnered with Nielsen Book to analyze Canadian and international sales data for Munro's titles.

The U.S. had the largest sales spike, increasing from slightly less than 3,000 units to more than 32,600 units in the week ending November 2. As the first Canadian to become a Noble Literature Laureate, Munro's sales gains in her home country were also immediate and substantial. Comparing sales in the week ending September 21 to the week ending October 19 (the week after the win on October 10), her sales increased by 4,424%. During that week after the announcement, sales of all her titles increased from 94 units to a height of 6,345 units, a 6,650% jumped. This was fueled in part by the release of Munro's latest book, Dear Life.

---

On Tuesday, Munro's daughter Jenny was in Stockholm to accept the $1.2 million prize on her mother's behalf. In lieu of the traditional Nobel Lecture, a pre-recorded video conversation with Alice Munro was shown.


BAM's New 2nd & Charles Store Opens in Greenville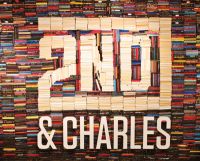 After closing in October for renovations, the Books-A-Million store on Laurens Road in Greenville, S.C., has reopened as one of BAM's 2nd & Charles locations, specializing in gently used books, movies, music and games, GreenvilleOnline.com reported. The official grand opening will take place Saturday

"We offer a lot of what Books-A-Million did. It's just a used version, and it's usually a lot cheaper," said store manager Christopher Ashley.


Notes
Image of the Day: The Valley of Amazement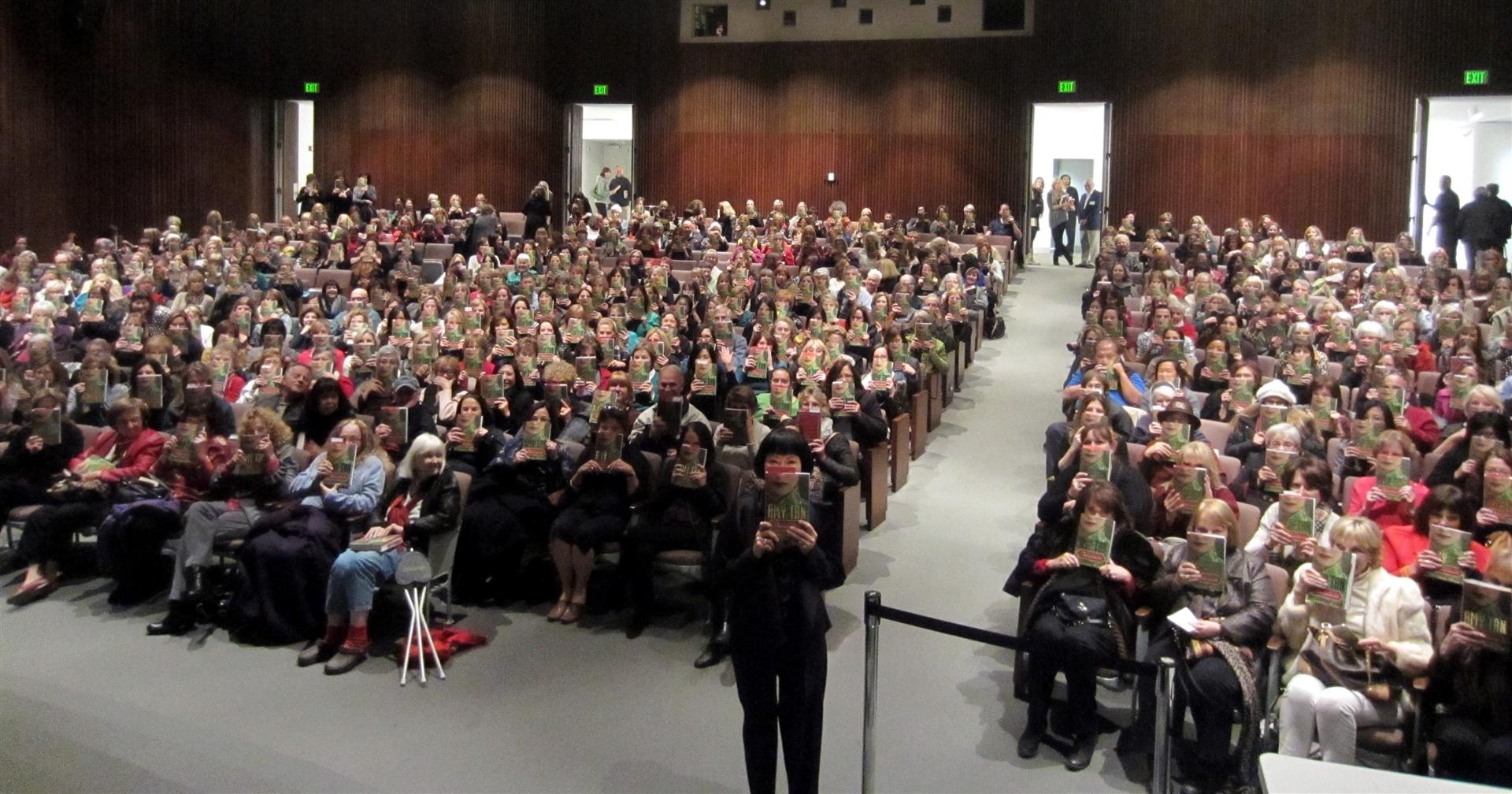 Amy Tan and 500 of her fans posed with their copies of her new novel, The Valley of Amazement (HarperCollins), at an event Monday night sponsored by Warwick's, La Jolla, Calif.


Anne Waters to Manage Hub City Bookshop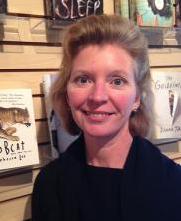 Anne Waters has joined the staff of the Hub City Writers Project in Spartanburg, S.C., as manager of the Hub City Bookshop. Waters brings 18 years of book business experience to her new job, including as a bookseller at the Capitol Bookstore, Little Rock, Ark., as a publicist at August House Publishers and then v-p of sales and marketing at John F. Blair, Publisher. Waters also served as president of the Publishers Association of the South.


Blue Willow Books 'Thrives Despite Evolving Industry'
"I found a niche," Valerie Koehler, who founded Blue Willow Bookshop, Houston, Tex., in 1996, told Fox-26 to explain how her bookstore still thrives in a changing book industry. "I think I have found a niche and I think that my colleagues in the bookselling business have found niches in their own towns across the United States. They have found out what works for them. They know their customer base, they know what they can do well and they work hard every day to do that well."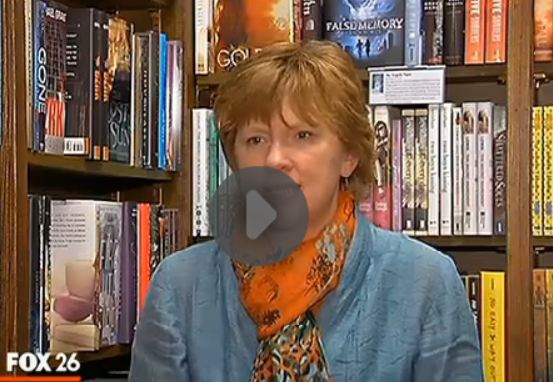 Although Blue Willow "can't necessarily compete with larger stores in terms of selection, there's a good chance one of the 14 employees has read the book you are looking for. Touches like that are one reason the store has developed the kind of devoted following that can bring in customers from all over," Fox-26 noted, adding that "the book industry has seen a lot of changes in the 16 years the Blue Willow has been around, but Valerie's vision for the store never has."

"I never wanted the whole pie. I just wanted my piece," she said.


Authors 'Read Among the Slots' at Mohegan Sun Casino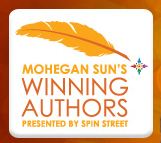 Last month at the Mohegan Sun Casino in Uncasville, Conn., somewhere "beyond the blackjack tables, Jimmy Buffett's Margaritaville and Michael Jordan's Steakhouse, three writers discussed their work to a crowd of about 200," the Boston Globe reported. "As it happens, Mohegan Sun has a reading series. It's called Winning Authors. And although they might be overshadowed by Prince or Hall and Oates, dozens of marquee scribes like Nora Roberts and Lee Child have made the trek to Uncasville to read among the slots."

"We try to use [authors] as a way to drive people into the casino," said Mitchell Etess, CEO of the Mohegan Tribal Gaming Authority, a former bookstore owner and one of the series' founders.


Book Trailer of the Day: Snapshot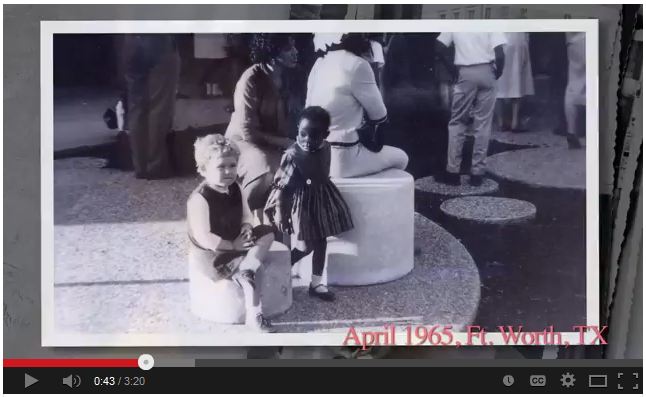 Snapshot by Lis Wiehl (Thomas Nelson), a novel inspired by a photo showing Wiehl, a white child, playing with a black child. The author's father, an FBI agent, took the photo at a 1965 civil rights rally at which he was undercover. An extended version with more information about Wiehl and her family can be seen here.


Media and Movies
Media Heat: Tim Conway on The Doctors
Tonight on CNBC's Kudlow Report: P.J. O'Rouke, author of The Baby Boom: How It Got That Way... and It Wasn't My Fault... and I'll Never Do It Again (Atlantic Monthly Press, $25, 9780802121974).
---
Tomorrow on CBS's The Doctors: Tim Conway, co-author of What's So Funny?: My Hilarious Life (Howard, $25.99, 9781476726502).

---

Tomorrow on Katie and CNN's Piers Morgan: Scarlett Lewis, author of Nurturing Healing Love: A Mother's Journey of Hope and Forgiveness (Hay House, $19.95, 9781401944230).

---

Tomorrow on Dr. Oz: Mitch Albom, author of The First Phone Call from Heaven (HarperCollins, $24.99, 9780062294371).

---

Tomorrow on Arsenio Hall: A. Scott Berg, author of Wilson (Putnam, $40, 9780399159213).


TV: Hiaasen's Basket Case
Spike TV has put into development Basket Case, based on the bestselling novel by Carl Hiaasen. Rob Reiner will direct and executive produce, Deadline.com reported, adding that the project, written by Alex Taub (Drop Dead Diva), is from FremantleMedia North America in association with Random House Television Prods. and Castle Rock Entertainment.

"Corruption, murder, and laughs. I can't think of a more satisfying combination," Reiner said. "Carl Hiaasen strikes the perfect balance. I'm so looking forward to entering his twisted world."

Hiaasen commented: "Among writers of satire, Spinal Tap stands as a work of genius. I'm excited to see what Rob will do with my twisted little novel."

Deadline.com noted that this "marks the first book optioned and the first scripted series sale for book publisher Random House, whose entertainment division led by president Peter Gethers launched a TV division headed by Jeffrey Levine a year ago with a first-look deal at corporate sibling FremantleMedia (both companies are owned by Bertelsmann AG)."


This Weekend on Book TV: Eri Hotta
Book TV airs on C-Span 2 this weekend from 8 a.m. Saturday to 8 a.m. Monday and focuses on political and historical books as well as the book industry. The following are highlights for this coming weekend. For more information, go to Book TV's website.

Saturday, December 14
3:15 p.m. David Keith and Clive Hamilton debate the idea of scientifically manipulating the environment to address the threat of global warming. Keith, author of A Case for Climate Engineering (MIT Press, $14.95, 9780262019828), supports the idea while Hamilton, author of Earthmasters: The Dawn of the Age of Climate Engineering (Yale University Press, $28, 9780300186673), argues against it.

7 p.m. Kari Lydersen, author of Mayor 1%: Rahm Emanuel and the Rise of Chicago's 99% (Haymarket , $16, 9781608462223). (Re-airs Monday at 5 a.m.)

8:45 p.m. Eri Hotta, author of Japan 1941: Countdown to Infamy (Knopf, $27.95, 9780307594013).

10 p.m. After Words. Politico tax policy editor Kim Dixon interviews Nicholas Carnes, author of White-Collar Government: The Hidden Role of Class in Economic Policy Making (University of Chicago Press, $16, 9780226087146). (Re-airs Sunday at 9 p.m., Monday at 12 a.m. & 3 a.m., and December 22 at 12 p.m.)

11 p.m. Dick Cheney and Dr. Jonathan Reiner, co-authors of Heart: An American Medical Odyssey (Scribner, $28, 9781476725390).

Sunday, December 15
12 a.m. Scott Anderson, author of Lawrence in Arabia: The Making of the Modern Middle East (Doubleday, $28.95, 9780385532921); and Ari Shavit, author of My Promised Land: The Triumph and Tragedy of Israel (Spiegel & Grau, $28, 9780385521703).

8:30 a.m. Erik Prince, author of Civilian Warriors: The Inside Story of Blackwater and the Unsung Heroes of the War on Terror (Portfolio, $29.95, 9781591847212). (Re-airs Sunday at 10 p.m.)

10:45 a.m. Edmund Phelps, author of Mass Flourishing: How Grassroots Innovation Created Jobs, Challenge, and Change (Princeton University Press, $29.95, 9780691158983).

3:45 p.m. Tom Standage, author of Writing on the Wall: Social Media--The First 2,000 Years (Bloomsbury USA, $26,9781620402832).

4:15 p.m. Myron Magnet, author of The Founders at Home: The Building of America, 1735-1817 (Norton, $35, 9780393240214).

7:45 p.m. John Shaw, author of JFK in the Senate: Pathway to the Presidency (Palgrave Macmillan, $26, 9780230341838).

11 p.m. Joe Sacco, author of The Great War: July 1, 1916--The First Day of the Battle of the Somme (Norton, $35, 9780393088809), at Politics & Prose Bookstore, Washington, D.C.


Books & Authors
Awards: Grammy Spoken Word; Books for a Better Life
Grammy nominations in the category of Best Spoken Word Album (Includes Poetry, Audio Books & Story Telling) are:

America Again: Re-becoming The Greatness We Never Weren't by Stephen Colbert (Hachette Audio)
Carrie And Me by Carol Burnett (S&S Audio)
Let's Explore Diabetes with Owls by David Sedaris (Hachette Audio)
Still Foolin' 'Em by Billy Crystal (Macmillan Audio)
The Storm King by Pete Seeger, presented by Jeff Haynes (Hachette Audio)

Grammy winners will be announced on January 26.

---

The Southern New York Chapter of the National MS Society has named five finalists in each of 10 categories for this year's Books for a Better Life Awards, which "recognize self-improvement authors whose messages are aligned with the chapter's mission of inspiring people to live their best lives." Winners will be announced March 10 at a ceremony hosted by Meredith Vieira.


Roger Angell Headed to Baseball Hall of Fame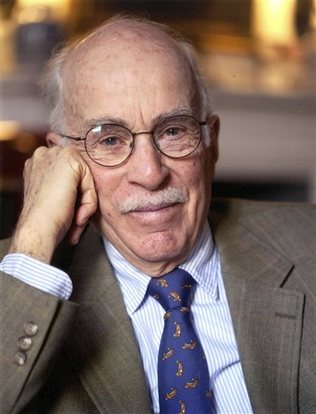 photo: The New Yorker
Roger Angell, a senior editor at the New Yorker magazine and a legendary baseball writer, won the J.G. Taylor Spink Award in annual balloting among members of the Baseball Writers' Association of America. He is the first non-member of the BBWAA to win the honor, which is given "for a meritorious career of baseball writing."

Angell, whose baseball books include The Summer Game, Five Seasons, Season Ticket, Once More Around the Park and Game Time, will receive the award July 26 in Cooperstown, N.Y., during next year's Hall of Fame induction weekend.

"It's a great day--for me, if not for baseball," he said. "I was surprised to find out how much secretly I had hoped this would happen because I was very moved, startled and extremely pleased. I thought it would never happen because I'm not a member of the [BBWAA]. I'm very, very happy and I'm stunned. Old friends and idols have won this award. It's a great honor."

On the New Yorker's Sporting Scene blog, editor David Remnick wrote: "Roger Angell is the greatest of all baseball writers. Today, the game has recognized the fact.... Not to be peevish, but the award is a teensy bit belated, as there has been heated discussion for years in press-box circles about whether Roger, as a 'magazine and book man' (as one voter called him), could fairly stand beside the beat writers, the men and women who attend every game and write up every contest, from the mid-August sleeper in the rain to the Homeric season-ending classics on All Hallows' Eve. It's good to see that the guild gave up its perquisites to honor the outlier."


GBO Picks Back to Back
The German Book Office has chosen Back to Back by Julia Franck, translated by Anthea Bell (Grove Press, $24, 9780802121677), as its December Book of the Month.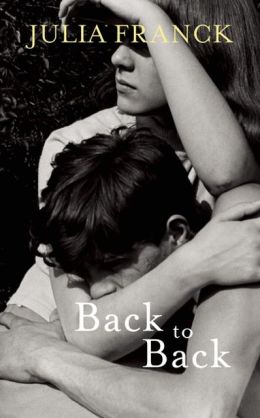 The GBO described the book this way: "Back to Back begins in 1954 and centers on a single family living in Berlin in the socialist East. The mother, Käthe, is a sculptor of Jewish heritage who has been leveraging her party connections in order to get more important and significant commissions. Devoted entirely to becoming a success in the socialist state, she is a cruel and completely unaffectionate mother, putting the party above her children, who she treats like adults--there is no bourgeois coddling in her household. Thomas and Ella's father emigrated to West Germany after World War II, and they deeply long to see him again, dreaming of the kind of childhood other children enjoy. But Käthe's hard-nosed brutality--a reflection of the materialistic, unsentimental state in which she lives--means that Thomas and Ella are unable to live the lives they want to. Instead of his dream of becoming a writer, Thomas is forced to study geology and do hard labor at a quarry as the practical part of his education. And Ella, meanwhile, is becoming increasingly introverted and strange.

"Aspects of the novel are based in part on Franck's own personal family history; she includes poems and a school essay that are attributed to the character Thomas but were actually written by Franck's uncle, Gottlieb Friedrich Frank. This suffusing of personal stories with a greater sweeping history echoes the overarching theme of book.

"Heartbreaking and shocking, Back to Back is a dark fairy tale of East Germany, the story of a single family tragedy that reflects the greater tragedies of totalitarianism."

Author Julia Franck was born in Berlin in 1970. She studied German Literature and American Studies and her novel The Blindness of the Heart won the German Book Price in 2007. Back to Back is her second novel to be translated into English.

Anthea Bell is an award-winning freelance translator from German and French, including titles by E.T.A. Hoffman, Freud, Kafka and Stefan Zweig.


Book Review
Review: Last Train to Paris
The Last Train to Paris by Michele Zackheim (Europa Editions, $16 paperback, 9781609451790, January 7, 2014)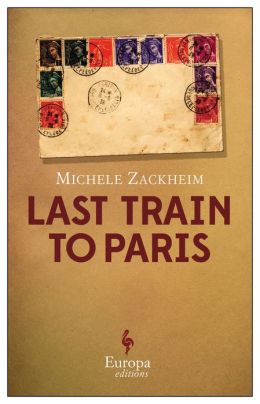 In Michele Zackheim's The Last Train to Paris, an oddly personal and touching novel of a half-Jewish woman learning to be herself in a world gone mad with hate, an 87-year-old woman tending her garden in upstate New York decides to go through her newsroom notes from the 1930s, when she was a foreign correspondent in Europe.
R.B. Manon (Rosie to her friends) writes a weekly column for the New York Courier until she gets a chance to cover the insanity gripping Paris and Berlin. Rosie is the only woman in the Paris newsroom, and though she was raised by a mother who was determined to deny her Jewish heritage, that heritage leaves her vulnerable. Her situation is further complicated by her mother's unexpected arrival and by her inadvertent discovery of the secrets of the one man she has ever loved, a Jewish engraver controlled by the Nazis.
Based on a true-life abduction in 1937, the action centers on the kidnapping of Rosie's glamorous, successful cousin Stella, a budding Jewish actress who disappears in Paris after dating an exceptionally handsome German who speaks perfect English.
Unfolding in a France where Jews live in fear, in a Berlin where laws no longer apply, in cafés and bars frequented by reporters and displaced internationals dodging police raids, The Last Train to Paris is a densely populated short novel with dozens of colorful characters crowded into its pages--a vicious managing editor, an alcoholic, suicidal fellow reporter, an exiled Chinese poet, a distressed elderly aunt, a black American saxophonist and even the famous French author Colette.
Although the novel is certainly about the madness engulfing Europe at the outbreak of the war, more and more it becomes the story of a mother and daughter uncomfortably like each other, thrust together by a sensational murder trial, given a last chance to connect. In the confusion as the last train for Paris pulls out of Berlin, Rosie will be forced to choose between her mother and her lover. Zackheim's honest and melancholy story about the brutal psychological and physical toll of war leaves a lingering sense of regret and loss. --Nick DiMartino
Shelf Talker: An elderly woman's recollection of life as a half-Jewish news correspondent in Paris and Berlin at the start of the Second World War.