Shelf Awareness for Wednesday, September 17, 2014

News
HarperCollins Offering Holiday Express Shipping for Indies

HarperCollins is introducing a "holiday express shipping program" for independent bookstores in the U.S. for all HarperCollins and HarperCollins Christian Publishing titles. Under the program, which begins November 3 and runs through January 16, all qualifying orders from participating stores received by 1 p.m. Eastern will ship out the next business day and be expedited so that in most cases they will be delivered within two business days, provided books are in stock and the account is in good credit standing. All reorders of HarperCollins and HarperCollins Christian Publishing titles are eligible for this program. New title laydowns will continue to ship by the established on-sale date for each title.
Brian Grogan, senior v-p of sales for HarperCollins Publishers, commented: "We are pleased to provide this service to the Indie channel in the busiest time of year in order to help them have HarperCollins titles in stock and meet the demands of their customers."
Tom Knight, senior v-p of sales for HarperCollins Christian Publishing, added: "We are equally thrilled to be able to offer this additional level of service to independent Christian retail. It is our hope that this program will encourage independent retailers during the critical holiday selling season."


Indie Bookseller Joins Andrew Carnegie Medals Committee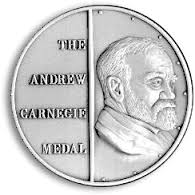 For the first time, an independent bookseller chosen by the American Booksellers Association has joined the committee that will select the 2015 Andrew Carnegie Medals for Excellence in Fiction and Nonfiction, which were established in 2012 by the American Library Association and Carnegie Corporation of New York.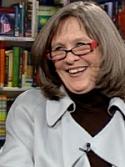 Betsy Burton
Betsy Burton, co-owner of the King's English Bookshop, Salt Lake City, Utah, and ABA board v-p, has been added to the committee to represent independent booksellers, "reflecting the impact and influence of these awards on general readers both inside and beyond the library and adding additional expertise," according to the organizers.

"The American Booksellers Association is glad to see an independent bookseller added to the ALA's Andrew Carnegie Medals selection committee," said ABA senior program officer Joy Dallanegra-Sanger. "The books selected inspire fresh programming opportunities and help booksellers highlight outstanding titles. We know that the longlists, shortlists, and winners offer a wealth of quality reading suggestions."

The committee also includes Brad Hooper, Booklist's adult books editor (who succeeds Nancy Pearl as chair); Donna Seaman, Booklist senior editor, adult books; Keir Graff, editor, Booklist Online; as well as three editors of the RUSA CODES Notable Books Council--Kathleen de la Peña McCook, distinguished university professor of librarianship, University of South Florida School of Information; Elizabeth Olesh, director, Baldwin Public Library, Baldwin, N.Y.; and Katharine J. Phenix, adult services librarian, Rangeview Library District (Anythink Libraries), Thornton, Colo.

Members will read and consider titles selected from the Booklist Editors' Choice list and the RUSA Notable Books List. A longlist will be announced in early February, followed by the six-title shortlist--three each for the fiction and nonfiction medals--in April. The two winning titles will be revealed in June at the ALA Annual Conference in San Francisco.


MacArthur Fellows Include Alison Bechdel, Terrance Hayes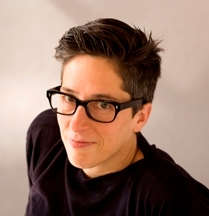 Alison Bechdel
Congratulations to Alison Bechdel, Terrance Hayes, Khaled Mattawa, Tara Zahra, Pamela O. Long and Samuel D. Hunter, who were among the 21 recipients of this year's MacArthur Fellow grants, better known as the MacArthur genius awards. The grants are for $625,000 over five years to use however the winners choose.

Bechdel is a cartoonist and graphic memoirist whose works include the long-running comic strip, Dykes to Watch Out For (1983–2008), as well as book-length graphic memoirs Fun Home: A Family Tragicomic and Are You My Mother? A Comic Drama.

Poet Hayes has published several collections, including Wind in a Box, Lighthead, Muscular Music, Hip Logic and the forthcoming How to Be Drawn.

Translator and poet Mattawa has published English translations of a number of contemporary poets in the Arab world. His most recent book is Mahmoud Darwish: The Poet's Art and His Nation.

Historian of modern Europe Zahra wrote Kidnapped Souls: National Indifference and the Battle for Children in the Bohemian Lands, 1900-1948 and The Lost Children: Reconstructing Europe's Families after World War II.

Science and technology historian Long wrote Openness, Secrecy, Authorship: Technical Arts and the Culture of Knowledge from Antiquity to the Renaissance & Artisan/Practitioners and The Rise of the New Sciences, 1400-1600.

Playwright Hunter premiered three new works during the 2013–2014 season--The Few, Rest and A Great Wilderness. He also wrote A Bright New Boise and In the Whale.


Strand Book Store Evacuated Due to 'Pepper Spray Incident'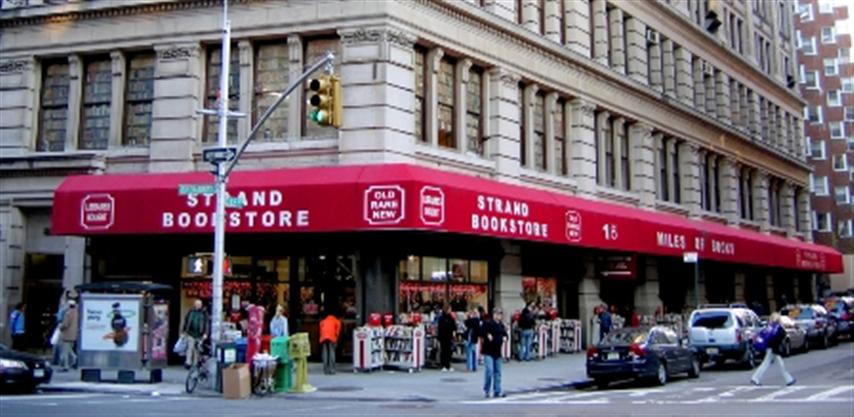 The Strand Book Store in New York City had to be temporarily evacuated at 4 p.m. yesterday "after someone was believed to have sprayed pepper spray inside the store," CBS-2 reported, noting that one report said "a woman in the bookstore had pepper spray in her purse and it went off."

FDNY Battalion Chief Pat Sheridan told CBS-2 that two dozen people complained of irritation to their throats and approximately 100 people were evacuated as a precaution. The scene was declared safe by the FDNY shortly after 5 p.m. and people were allowed back inside the bookstore.
Afterward, the Strand tweeted: "We are open. Everyone is safe. Thank you all for your concern!"


Grand Opening: Daybreak International Bookstore in St. Paul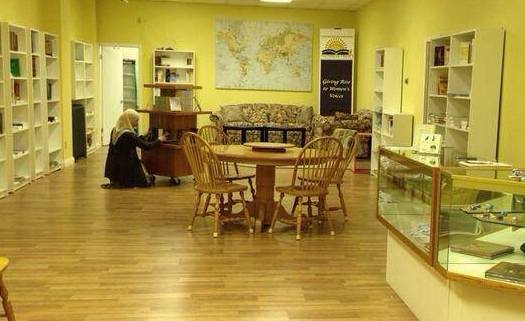 Daybreak International Bookstore, a new independent at 1665 Grand Ave. in St. Paul, Minn., is hosting a grand opening celebration Friday. The Pioneer Press reported the nonprofit store, founded by Tamara Gray, "will focus on global books with themes including social justice, religion/spirituality, women's issues, language, travel and children's books, as well as literature. It will also be a community gathering space."

Gray's other initiatives include the website Rabata, "dedicated to building spiritual ties between women and the establishment of the female voice in scholarship"; Daybreak Press, a nonprofit publishing company; and Ribaat, "an online academic program that brings college-level Islamic learning to women around the world," the Pioneer Press wrote.


Abrams Noterie Gift & Stationery Line to Debut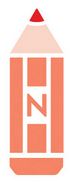 Abrams is launching a gift and stationery imprint, Abrams Noterie, that will include guided and blank journals, notecards, postcards, desk accessories, small gift books and other paper products, with the initial items debuting in February. The Abrams Noterie line will draw from the publisher's adult and children's lists, as well as original acquisitions.

"The addition of a stationery and gift imprint is a natural extension of what Abrams creates--books and paper products that stand alone as beautiful objects, thoughtfully designed, produced, and inspired by our clear aesthetic sense. With Abrams Noterie, we will offer something that resonates in the marketplace, something of note," said company CEO Michael Jacobs.

As editorial director, gift and paper products, Karrie Witkin will be in charge of acquisitions and editorial. Her prior experience includes senior positions at Potter Style and the Metropolitan Museum of Art. Hana Nakamura, who previously worked for Mucca Design, is on the creative team as associate art director.

"It is incredibly exciting to introduce this new line at Abrams--one that draws from our focus on art, design, and pop culture. Each list is an opportunity to collaborate with all kinds of creative types to make goods that are engaging, stylish, and clearly a product of the original creator," said Witkin.

The first Abrams Noterie list will consist of four product collections--Hyperbole and a Half, Daily Dishonesty, the Forest Feast and Paris Street Style--as well as the journals Baby's First Year Photo Gallery and the King's Country Distillery: Whiskey Notes.


Notes
Image of the Day: 'My Book as a Veggie'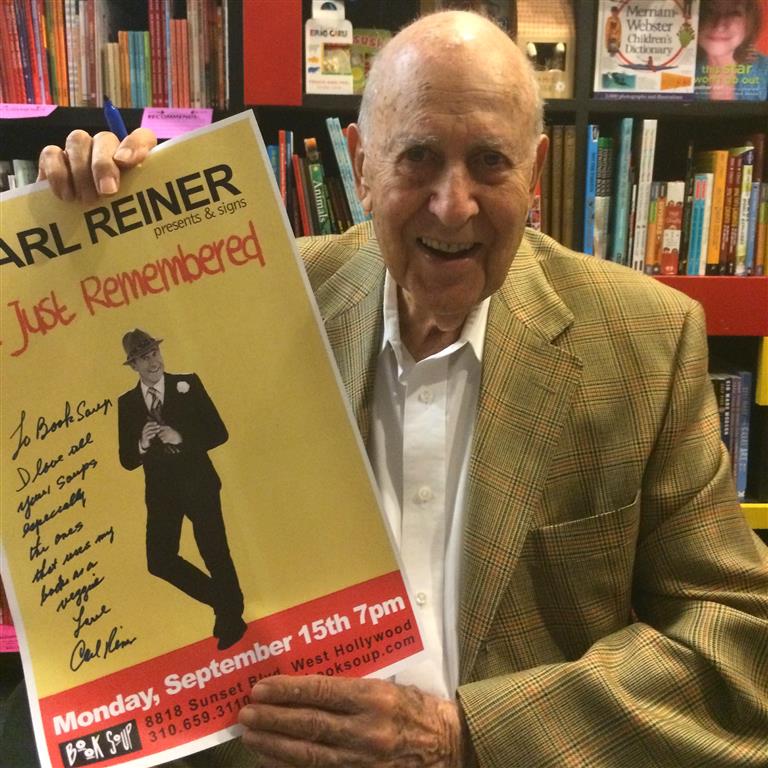 On Monday, the incomparable Carl Reiner visited Book Soup in West Hollywood, Calif., to sign copies of his new memoir, I Just Remembered. He wrote this message to the store on the poster for his event, "To Book Soup. I love all your soups, especially the ones that use my book as a veggie. Love, Carl Reiner."


Happy 30th Birthday, Quail Ridge Books & Music!
Congratulations to Quail Ridge Books & Music, Raleigh, N.C., which is celebrating its 30th anniversary on Sunday, October 5. The festivities begin at 1 p.m. with a reception, with refreshments, a drawing for books and gift cards and live music. At 2 p.m., Lisa Poole, who bought the store last year, will host a tribute to founder Nancy Olson. Special guests include authors Charles Frazier, Allan Gurganus, Jill McCorkle, Margaret Maron, Clyde Edgerton, Angela Davis-Gardner and Randall Keenan, as well as American Booksellers Association CEO Oren Teicher. There will be a proclamation from the mayor and special notes from former Governor Jim Hunt and author Ron Rash.


Author Chronicles Shocking Behavior at R.J. Julia Booksellers
"My children visited a bookstore on the last day of summer. Their behavior was shocking," author Matthew Dicks wrote in his blog post chronicling a family visit to "our favorite bookstore," R.J. Julia Booksellers, Madison, Conn.

"Elysha and I once spent hours in bookstores, but when our children entered our lives, that changed. We tried for a while to do some tag-team parenting. One parent relaxes while the other stops the monsters from ripping every book off the shelf.... But something happened on that last day of summer. I brought the kids upstairs to the children's section of the bookstore, and within a minute, with no intervention on my part, this happened:



"Not only did they plop themselves down and start reading, but they remained this way for a full 30 minutes.

"Just imagine how much better it will be when they can actually read!"

As Dicks observed, "There is hope for the future."


Personnel Changes at Melville House
Liam O'Brien is joining Melville House as sales and marketing manager, a new position that was created, according to co-founder and co-publisher Valerie Merians, "to better improve our support of, and communications with, our accounts and our sales team at Random House." O'Brien was formerly a retail sales coordinator at HarperCollins and earlier was a bookseller at the Strand Bookstore in New York City.


Book Trailer of the Day: Cosby: His Life and Times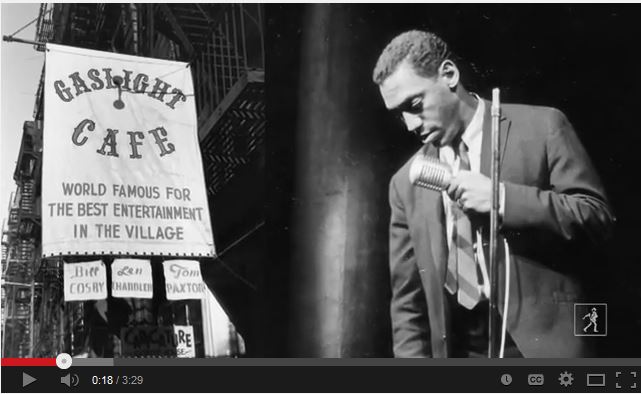 For Cosby: His Life and Times by Mark Whitaker (Simon & Schuster), there are three trailers: The History of the Cosby Sweater, Bill Cosby and Race and A Personal Connection to Cosby.


Media and Movies
Media Heat: Zak Ebrahim on Fresh Air
Today on Fresh Air: John Darnielle, author of Wolf in White Van (Farrar, Straus & Giroux, $24, 9780374292089).
---
Tomorrow morning on Imus in the Morning: Douglas Brunt, author of The Means: A Novel (Touchstone, $26, 9781476772578).

---

Tomorrow on Fresh Air: Zak Ebrahim, author of The Terrorist's Son: A Story of Choice (Simon & Schuster/TED, $14.99, 9781476784809).

---

Tomorrow on Dr. Oz: Kathie Madonna Swift, author of The Swift Diet: 4 Weeks to Mend the Belly, Lose the Weight, and Get Rid of the Bloat (Hudson Street Press, $25.95, 9781594633324).

Also on Dr. Oz: Annabelle Gurwitch, author of I See You Made an Effort: Compliments, Indignities and Survival Stories from the Edge of 50 (Blue Rider, $25.95, 9780399166181).

---

Tomorrow on Ellen: Jason Segel, co-author of Nightmares! (Delacorte, $16.99, 9780385744256).


TV: Lock In
Legendary TV has acquired the rights to John Scalzi's latest novel, Lock In, and plans to adapt it into a pilot for a potential series, Variety reported. The book, published by Tor in August, joins two other Scalzi works currently in development for television--Redshirts at FX and Old Man's War at SyFy.


In Theaters: The Maze Runner, This Is Where I Leave You, Tracks
Book-to-film adaptations opening in movie theaters this week include:

The Maze Runner by James Dashner. Director: Wes Ball. Cast: Dylan O'Brien, Kaya Scodelario, Will Poulter & Thomas Brodie-Sangster.

This Is Where I Leave You by Jonathan Tropper. Director: Shawn Levy. Cast: Jason Bateman, Tina Fey, Jane Fonda & Adam Driver.

A Walk Among the Tombstones by Lawrence Block. Director: Scott Frank. Cast: Liam Neeson, Dan Stevens, David Harbour & Astro.

Tracks by Robyn Davidson. Director: John Curran. Cast: Mia Wasikowska, Adam Driver, Lily Pearl & Philip Dodd.

Hector and the Search for Happiness, based on François Lelord's novel Le voyage d'Hector ou la recherche de Bonheur. Director: Peter Chelsom. Cast: Simon Pegg, Rosamund Pike, Jordan Schartner & Tracy Ann Oberman.


Books & Authors
Awards: NBA Poetry; Scotiabank Giller
The National Book Foundation is unveiling the longlists for the National Book Award this week. NBA finalists will be revealed October 15, and winners named November 19. The longlisted titles in the poetry category, which were announced yesterday, are:

Roget's Illusion by Linda Bierds (Putnam)
A Several World by Brian Blanchfield (Nightboat Books)
Faithful and Virtuous Night by Louise Glück (FSG)
Gabriel: A Poem by Edward Hirsch (Knopf)
Second Childhood by Fanny Howe (Graywolf)
This Blue by Maureen N. McLane (FSG)
The Feel Trio by Fred Moten (Letter Machine Editions)
Citizen: An American Lyric by Claudia Rankine (Graywolf)
The Road to Emmaus by Spencer Reece (FSG)
Collected Poems by Mark Strand (Knopf)

---

A longlist has been released for the $100,000 Scotiabank Giller Prize, which recognizes the best Canadian novel or short story collection published in English. This year the winner's share has been doubled, and the other finalists will receive $10,000 each. A shortlist will be released October 6, with the winner named November 10. You can find the complete Scotiabank Giller Prize longlist here.


Book Brahmin: Carl Hiaasen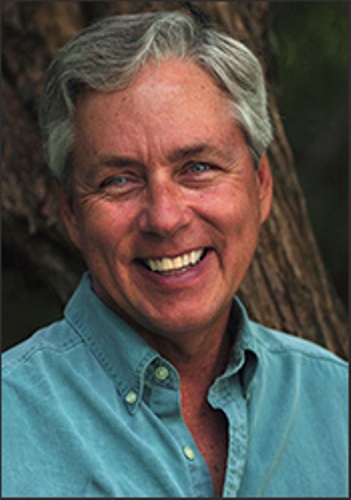 photo: Tim Chapman
Carl Hiaasen won a 2003 Newbery Honor for Hoot, his first book for young people. Adult readers may recognize the title character of his latest book, Skink--No Surrender (Knopf, September 26), from his first appearance, in Double Whammy, written 25 years ago. Hiaasen writes a column for the Miami Herald and lives in Florida--the inspiration for many of his plots and characters--with his family.
On your nightstand now:
Flash Boys by Michael Lewis and a galley proof of Perfidia, James Ellroy's upcoming L.A. novel.
Favorite book when you were a child:
Rascal by Sterling North.
Your top five authors:
(Living authors, in no specific order) Martin Amis, Thomas McGuane, Karen Russell, Jim Harrison and Gary Shteyngart.
Book you've faked reading:
Too many to admit.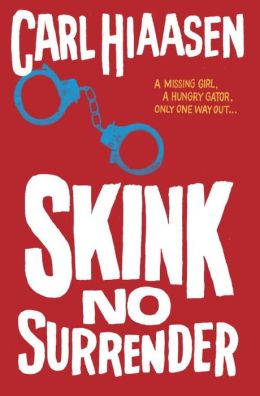 Book you are an evangelist for:
The Fragrance of Grass by Guy de la Valdène.
Book you've bought for the cover:
The Godfather by Mario Puzo.
Book that changed your life:
Catch-22 by Joseph Heller.
Favorite line from a book:
"I am at large," from The Bushwhacked Piano by Thomas McGuane.
Book you most want to read again for the first time:
The Comedians by Graham Greene.


Book Review
Children's Review: The Farmer and the Clown
The Farmer and the Clown by Marla Frazee, illus. by Marla Frazee (Beach Lane/S&S, $17.99 hardcover, 32p., ages 4-8, 9781442497443, September 14, 2014)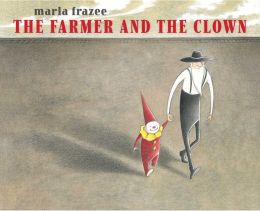 In this wordless masterpiece, Marla Frazee (All the World) depicts a life-altering meeting between a farmer and a clown.
She begins at sunrise, as the farmer sets out to work. The sun's rays connect the farmer with his modest wooden house in a horizontal embrace. He takes pitchfork to hay. The furrow on his brow echoes the furrows of his field; his long white beard comes to a triangular point. The muted palette plays up the brown of the earth, the gold of the hay, the stark-white clouds. Frazee pays attention to every detail in her pencil-and-gouache illustrations: the thin white band around the farmer's wide-brimmed brown hat picks up the narrow brown suspenders that hold up his matching brown trousers and extend across his spotless white long-sleeved shirt. He takes a break to stand, pitchfork in hand, and watch a circus train--a spray of colors moving on the tracks abutting his farmland. The full-bleed, full-spread image accentuates the seemingly endless horizon line.
On the next page, something falls from the train, the farmer drops his pitchfork, his posture bent in surprise. In two side-by-side framed images, Frazee charts the farmer's approach and zeroes in on the clown-child left behind, who gives the bearded man a wide smile. At first, the farmer seems nonplussed by the little clown's attempts to make him laugh, with tricks and overtures of affection. But the farmer takes him by the hand--the red upward-pointing clown hat the perfect yin to the yang of the man's downward-pointing snow-white beard. It's sunset as the two reach the house, where a cow, rooster and chickens await.
The man alters his routine, giving up his bed, and even making funny faces to cheer the little fellow. The next day, they do chores together. In a series of vignettes, the man teaches the boy to milk the cow, the clown teaches the farmer to juggle eggs (perhaps the man will improve with practice). Frazee's limited palette brings to the fore the red of the clown's outfit and his bright gold collar; she visually conveys the light this child brings to the farmer's life. But readers know this cannot last.
As the farmer and the clown set out for a picnic, the train returns ("Toot! Toot! Toot!" the only word in the book). They run to the tracks; the boy can hardly contain his energy. A cascade of colors dominates the spread as the clowns envelop the smallest member of their company. But oh what a moving farewell the clown gives his farmer, with the unfettered affection of a child. As the train pulls away, we see that the farmer has given the child a memento. And the farmer has gained something, too. In 32 pages, Frazee takes us on an emotional journey that neither farmer, nor clown--nor reader--will ever forget. --Jennifer M. Brown, children's editor, Shelf Awareness
Shelf Talker: A Caldecott Honor artist takes readers on a wordless emotional journey that begins with a life-altering meeting between a farmer and a clown child thrown from a circus train.