Shelf Awareness for Wednesday, November 26, 2014

Editors' Note
Happy Thanksgiving!
For the rest of the week, we're taking a break to give thanks for so many things. This is our last issue until Monday, December 1. Enjoy the holidays, and may all booksellers have an excellent Black Friday, Small Business Saturday and Indies First celebrations!


News
BAM Third Quarter: Sales Edge Up, Net Loss Even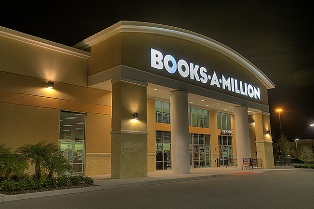 In the third quarter ended November 1, revenue at Books-A-Million rose 1.2%, to $101.2 million and the net loss was $6.9 million, identical with the same period last year. Sales at stores open at least a year rose 1.8%.
Terrance G. Finley, CEO and president, commented: "We delivered solid sales performance in our retail stores as we built on the results from the prior quarter. We saw positive comparable sales in the largest categories in our core book business led by Kids and Teen, where our sales continue to be boosted by movie tie-ins from Disney's Frozen to John Green's Fault in Our Stars. We also saw positive results in our General Merchandise category and Cafés. In our 2nd and Charles division, we continued our expansion with two new stores located in Athens, Ga., and Bossier City, La., which brought our store count to 22."
In a conference call, Finley added that graphic novel sales "grew nicely on the strength of a significant resurgence in interest in several manga series, particularly Attack on Titan, and we saw favorable comparisons in the history, humor and calendar categories as well. In the general merchandising area our expanded offering of toys, games and puzzles and book-related items continued to resonant with our customers as we saw solid growth across nearly all of our gift categories." He noted, too, that book accessories were among the top-performing categories.

As for books in the fourth quarter, Finley stated that "the publishing lineup remains relatively modest compared to last year, but we are excited to have great new commercial fiction from the likes of Stephen King, James Patterson and Patricia Cornwell and several strong new releases on the nonfiction side, including 41, President George Bush's biography of his father. And the media environment, while not quite as strong as in recent months, still remains book-rich and should continue to drive sales with the release of big-screen adaptations of several great book titles, including the third film in the Hunger Games series, Mockingjay, Laura Hillenbrand's Unbroken, Cheryl Strayed's Wild, Tolkien's The Hobbit and Chris Kyle's American Sniper.


ABA Winter Institute: Wi10 Scholarship Winners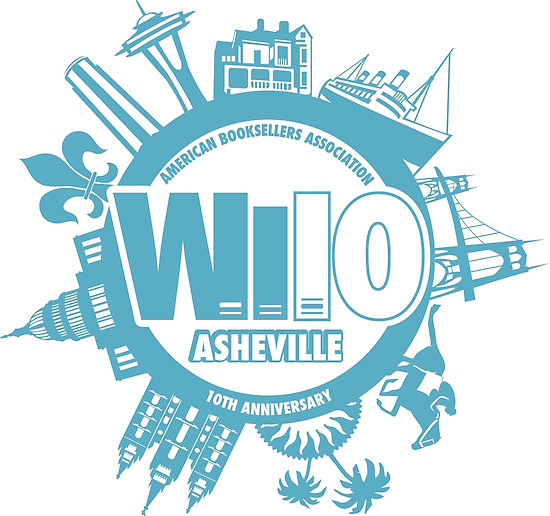 The American Booksellers Association has named 60 booksellers as winners of scholarships to the ABA's annual Winter Institute this coming February in Asheville, N.C. Bookselling This Week reported that 52 are recipients of scholarships from Wi10's publisher sponsors, covering the conference fee, up to four nights at the host hotel and transportation costs up to $400.

"Publishers have once again shown their commitment to independent bookselling by enabling a record number of scholarship recipients to attend the Winter Institute," said ABA development officer Mark Nichols. "We encourage all of our members to join us in thanking them for their ongoing generous support."

Five ABA members were awarded scholarships by the Book Industry Charitable Foundation and ABA has also named the recipient of its Avin Mark Domnitz Scholarship, awarded to a store that participated in the 2014 ABACUS Survey. In addition, a scholarship in memory of longtime Bay Area Random House sales representative Maggie Castanon was given jointly by the Northern California Independent Booksellers Association and Random House; and Candlewick Press awarded a scholarship to a bookseller active in the Candlewick Handselling Indie Recognition Program. A scholarship presented by the Southern California Independent Booksellers Association in memory of Glenn Goldman had been previously announced, bringing the total number to 61.


BEA Adds Incentive to Boost 2015 Show Attendance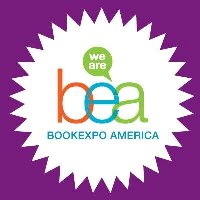 When registration opens for BookExpo America 2015 next week, there will be an additional incentive for certain American Booksellers Association members. Bookselling This Week reported that BEA organizers plan to award "60 cash stipends of $435 each to ABA member booksellers who have not attended BookExpo America since 2012," to help defray hotel and travel costs. To qualify, booksellers must also stay at least one night at Hotel ABA during the show. Details about Hotel ABA will be announced in the coming weeks, BTW noted.


Amazon Now Going Postal in U.K.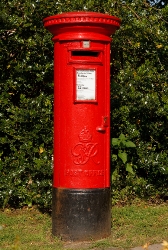 Amazon.co.uk has expanded its PickUp Location Program to include more than 10,500 Post Office branches through Royal Mail's Local Collect service, boosting the online retailer's total number of pickup points across the U.K. to more than 16,000. Delivery to Post Office branches is free for Amazon Prime members, while non-members will be charged first class delivery rates.

CNet observed that Royal Mail "was part-privatized last year. In its most recent financial results, the company admitted profits had fallen to £279 million [US$438 million] from £353 million--blaming Amazon and other postal rivals for eating into its business."

BBC News noted that earlier this month, Royal Mail "warned that rivals, including Amazon, were hitting its parcel delivery business. It said that Amazon's own delivery service could dent its business by as much as 2% in the short term." Analyst Nicla Di Palma observed: "Clearly the reasoning behind this must be Royal Mail trying to save some of its business."


Obituary Note: Richard Eder
Richard Eder, a "journalist with a literary bent," died last Friday, the New York Times reported. He was 82. A foreign correspondent who became a film and drama critic for the Times, Eder went on to win a Pulitzer Prize in 1987 for his book reviews in the Los Angeles Times.


Notes
Image of the Day: 'Penny-Dreadfuls' at Mysterious Galaxy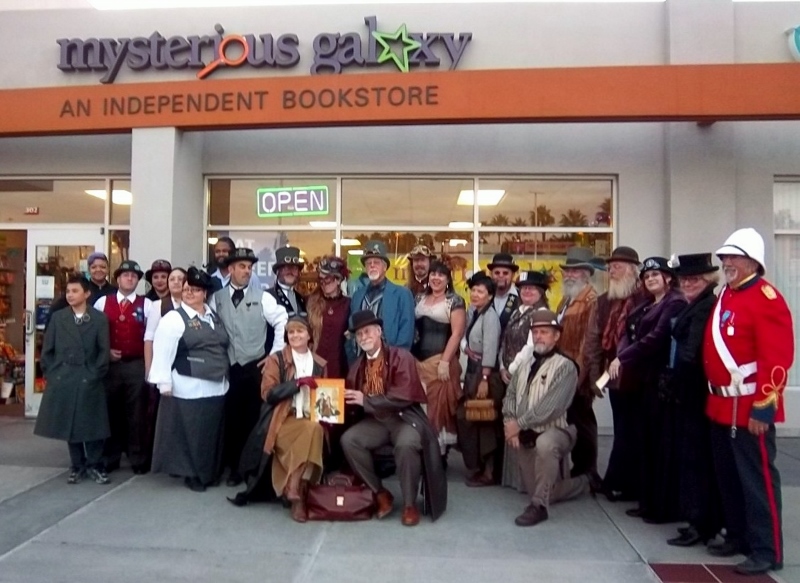 Garbed as their characters, "penny-dreadful" authors/publishers Katherine L. Morris and David L. Drake (seated, center) celebrated the release of their novel, London: Where It All Began, the illustrated print edition of their steampunk web serial, Adventures of Drake & McTrowell: Perils in a Postulated Past, at Mysterious Galaxy in San Diego, Calif.


Happy 25th Birthday, A Cappella Books!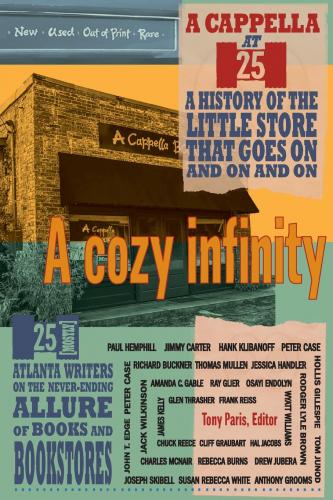 Congratulations to A Cappella Books, Atlanta, Ga. which is celebrating its 25th anniversary with the publication of A Cozy Infinity: 25 (Mostly) Atlanta Writers on the Never-Ending Allure of Books and Bookstores.

Contributors include Pulitzer Prize-winner Hank Klibanoff, former Atlanta magazine editor Rebecca Burns, James Beard Award-winning food writer John T. Edge, popular columnist Hollis Gillespie and celebrated local novelists Thomas Mullen, Susan Rebecca White, Anthony Grooms and Joseph Skibell. The title essay was penned by Esquire staff writer and Atlanta resident Tom Junod.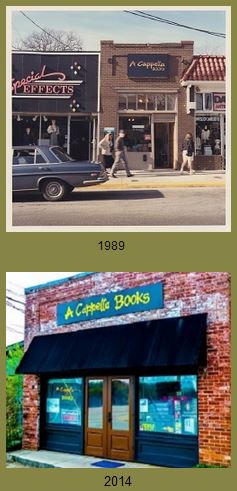 A book launch/birthday event will be held December 5 at the Jimmy Carter Presidential Library (home to many of the bookstore's author events throughout the years), featuring the book's editor, Tony Paris; A Cappella's owner Frank Reiss, who wrote a history of the store for the collection; and a number of contributing writers.

Reiss observed that "a quarter century--and three re-locations--later, A Cappella is still going strong, and, while still hardly bigger physically than its original incarnation, the little store plays a big role in the local literary scene, presenting important authors and selling books at venues all over town."

When asked recently by the Atlanta Journal-Constitution if he felt like a survivor, Reiss replied: "I probably do consciously feel that way. It does seem that we have weathered a pretty significant storm over the past decade. I don't think it's anything I deserve a medal for but it would have been very easy to give up and to change course. It may have even been the more sensible thing to do. I really love doing what I do and for whatever reason, I stuck with it. I suspect the next decade won't be quite as difficult. But who knows?"


'10 Reasons to Fall in Love with Shopping Local'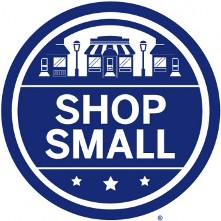 In the spirit of the season, USA Today columnist and author Rhonda Abrams offered "10 reasons to fall in love with shopping local" and suggested this holiday game plan: "On Thanksgiving, have dinner with your family and watch football. On Friday, go for a hike. Then on Saturday--Small Business Saturday--head to Main Street or your local shopping area and spend your money in local, independent stores and cafés."

At #4 in her top 10 list: "You can find great books and meet your favorite authors. Support from the country's most popular writers has helped make this the busiest day of the year for many independent bookstores. Authors will be volunteering in bookstores signing books, giving recommendations, and even ringing up sales at the cash register. Check here to see which authors will be volunteering at your local bookstore: http://www.indiebound.org/indiesfirst."


Book Trailer of the Day: Yoga for Cancer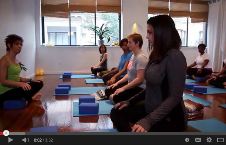 Yoga for Cancer: A Guide to Managing Side Effects, Boosting Immunity, and Improving Recovery for Cancer Survivors by Tari Prinster, foreword by Cyndi Lee (Healing Arts Press). Prinster is a yoga teacher, founder of www.y4c.com, former director of the Women's Cancer Survivor Program at Om Yoga, yoga ambassador for the Living Beauty Foundation and a breast cancer survivor.


Media and Movies
Media Heat: Sarah Lazarovic on APM's Marketplace
Friday on Live with Kelly and Michael: Diane von Furstenberg, author of The Woman I Wanted to Be (Simon & Schuster, $26, 9781451651546).

---

Friday on APM's Marketplace: Sarah Lazarovic, author of A Bunch of Pretty Things I Did Not Buy (Penguin, $18, 9780143124719).

---

Saturday on NPR's Weekend Edition: Andrew Lawler, author of Why Did the Chicken Cross the World?: The Epic Saga of the Bird that Powers Civilization (Atria, $26, 9781476729893).


TV: I Like You Just the Way I Am; The Secret Agent
Actress and author Jenny Mollen is adapting her memoir I Like You Just the Way I Am as a comedy series for ABC, with Mollen (Crazy, Stupid, Love) also starring in the project, Deadline.com reported.

---

BBC will film a new adaptation of Joseph Conrad's novel The Secret Agent. The Guardian reported that writer Tony Marchant (Holding On) is behind the three-part BBC1 production, which "forms part of more than 40 hours of new drama commissions unveiled by the BBC," including a series based on Len Deighton's novel SS-GB from James Bond film writers Robert Wade and Neal Purvis.


This Weekend on Book TV: Bill Nye
Book TV airs on C-Span 2 this weekend from 8 a.m. Thursday to 8 a.m. Monday and focuses on political and historical books as well as the book industry. The following are highlights for this coming weekend. For more information, go to Book TV's website.

Thursday, November 27
8:32 a.m. Dan Fagin, author of Toms River: A Story of Science and Salvation (Bantam, $28, 9780553806533). (Re-airs Thursday at 6:32 p.m., Saturday at 5:30 a.m., Sunday at 1 p.m. and Monday at 1 a.m.)


Friday, November 28
10:53 a.m. BookTV visits the Rose Main Reading Room at the New York Public Library. (Re-airs Friday at 6:53 p.m.)


Saturday, November 29
12:45 a.m. David Treuer, author of Rez Life (Grove Press, $15.95, 9780802120823), at the 2014 National Book Festival.

1:15 p.m. Gary Segura, author of Latino America: How America's Most Dynamic Population Is Poised to Transform the Politics of the Nation (PublicAffairs, $26.99, 9781610395014), at the Miami Book Fair.

2:30 p.m. Sam Daley-Harris, author of Reclaiming Our Democracy: Healing the Break Between People and Government (Camino Books, $22, 9781933822846).

7 p.m. Thomas C. Reed, author of The Reagan Enigma: 1964-1980 (Figueroa Press, $21.95, 9780182181698). (Re-airs Sunday at 2 p.m.)

7:45 p.m. Jill Lepore, author of The Secret History of Wonder Woman (Knopf, $29.95, 9780385354042).

9 p.m. Arthur Laffer, co-author of An Inquiry into the Nature and Causes of the Wealth of States: How Taxes, Energy, and Worker Freedom Change Everything (Wiley, $29.95, 9781118921227).

10 p.m. Jonathan Eig, author of The Birth of the Pill: How Four Crusaders Reinvented Sex and Launched a Revolution (Norton, $27.95, 9780393073720). (Re-airs Sunday at 9 p.m. and Monday at 12 a.m. and 3 a.m.)

11 p.m. Naomi Murakawa, author of The First Civil Right: How Liberals Built Prison America (Oxford University Press, $24.95, 9780199892808).


Sunday, November 30
2:45 p.m. Gerald Horne, author of The Counter-Revolution of 1776: Slave Resistance and the Origins of the United States of America (NYU Press, $39, 9781479893409).

5 p.m. Randall Kennedy, author of For Discrimination: Race, Affirmative Action, and the Law (Pantheon, $25.95, 9780307907370), at the Miami Book Fair.

7 p.m. Russ Roberts, author of How Adam Smith Can Change Your Life: An Unexpected Guide to Human Nature and Happiness (Portfolio, $27.95, 9781591846840).

7:45 p.m. Gail Sheehy, author of Daring: My Passages: A Memoir (Morrow, $29.99, 9780062291691), at the 2014 Wisconsin Book Festival.

10 p.m. Allen West, author of Guardian of the Republic: An American Ronin's Journey to Faith, Family and Freedom (Crown Forum, $26, 9780804138109).

11 p.m. Bill Nye, author of Undeniable: Evolution and the Science of Creation (St. Martin's Press, $25.99, 9781250007131).


Books & Authors
Awards: IMPAC Dublin Literary Longlist
Nominees have been announced for the €100,000 (US$124,620) International IMPAC Dublin Literary Award, which honors a single work of fiction published in English. The 142 nominations for 2015 include 49 novels in translation, spanning 16 languages. A shortlist will be released April 15, with the winner named June 17. Check out the complete longlist here.


Book Brahmin: Brian K. Vaughan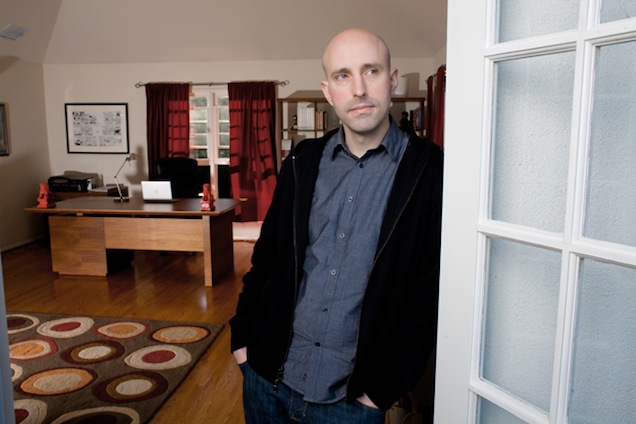 Brian K. Vaughan is the writer and co-creator of the graphic novels Y: The Last Man, Ex Machina, Runaways, Pride of Baghdad, The Hood, The Escapists and The Private Eye (a digital comic with artist Marcos Martin at PanelSyndicate.com). His work has been recognized at the Hugo, Eisner, Harvey, Shuster, Eagle and British Fantasy Awards. Saga: Book One (Image Comics, November 25, 2014) is a deluxe hardcover edition of his SF/fantasy series with artist Fiona Staples. Taking a break from his screenwriting career in Hollywood, where he has worked for shows like Lost and Stephen King's Under the Dome, Vaughan is now exploring the world with his family.
On your nightstand now:
Truth Is Fragmentary by Gabrielle Bell, 10:04 by Ben Lerner and Perfidia by James Ellroy.
Favorite book when you were a child:
Ender's Game by Orson Scott Card taught me so much about questioning authority. It also made me more tolerant of those I'd sometimes been taught to fear and hate through my religious education, which makes Card's disappointing homophobic views all the more baffling to me. Still, I think that the author is the parent and the work is the child--an autonomous creation that often evolves far beyond its creator's original intent--so no book should be punished for "sins of the father."
Your top five authors:
An impossible question, but for today, I'll answer with Joseph Heller, George Orwell, Ray Bradbury, Richard Price and Nicholson Baker.
Book you've faked reading:
Working at Baskin-Robbins as a teenager one summer, I spent every break trying to read Robert M. Pirsig's Zen and the Art of Motorcycle Maintenance in a misguided attempt to impress a coworker, but mostly, I just wanted to be escaping into a juicy Michael Crichton novel.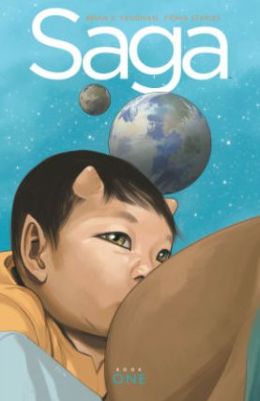 Book you're an evangelist for:
Recently, I've been telling everyone to read the exceptional Redeployment by Phil Klay, which contains one of my all-time favorite short stories [and won the National Book Award in fiction last week].
Book you've bought for the cover:
Mall by Eric Bogosian. Great title, and I loved the audacious image of the handgun aimed directly at the reader. I'm glad I picked it up, because it's an outstanding novel, as are Bogosian's Wasted Beauty and especially Perforated Heart.
Book that changed your life:
Watchmen by Alan Moore and Dave Gibbons. I read it in one sitting when I was 12 and immediately realized how I wanted to spend the rest of my life.
Favorite line from a book:
I could pick just about any line from Stephen King's novella The Body; I'll go with: "But it was the first time I had ever really used the place I knew and the things I felt in a piece of fiction, and there was a kind of dreadful exhilaration in seeing things that had troubled me for years come out in a new form, a form over which I had imposed control."
Which character you most relate to:
Scout from Harper Lee's To Kill a Mockingbird.
Book you most want to read again for the first time:
Definitely The Amazing Adventures of Kavalier & Clay by Michael Chabon.


Children's Reviews: 'Tis the Season Round-Up
It's time to make merry with a few of our favorite selections.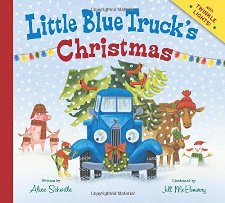 Little Blue Truck's Christmas by Alice Schertle, illus. by Jill McElmurry (Houghton Mifflin Harcourt, $14.99, hardcover, 9780544320413, 24p., ages 1-3, September 23, 2014)
Five pine trees fit inside Little Blue Truck, and Blue delivers them one by one to friends "far and near." The rhyming text and thickly painted and sponged-on wintry colors lead up to Blue's delivery of the last tree, which literally lights up the night sky (batteries included).
The Yule Tomte and the Little Rabbits: A Christmas Story for Advent by Ulf Stark, illus. by Eva Eriksson (Floris, $24.95, hardcover, 9781782501367, 102p., ages 4-up, October 2014)
In the Swedish tradition, the Yule Tomte delivers presents instead of Santa--a tomte who's a gnome-like "Grump" the rest of the year. The story unwinds in 25 chapters, one for each night of Advent, and the tomte's answer to "Why do we celebrate Christmas?" brings it home to young readers: "Because a child has come to earth."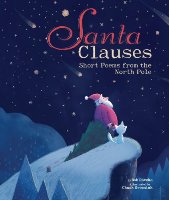 Santa Clauses: Short Poems from the North Pole by Bob Raczka, illus. by Chuck Groenink (Carolrhoda/Lerner, $16.95, hardcover, 9781467718059, 32p., ages 5-9, September 30, 2014)
The author of Guyku pens 25 haiku as St. Nicholas, one for each day of Advent. For December 24, Groenink's colored-pencil drawing of the elves' lights-out dormitory gives way to a warmly lit room where Santa contemplates, "Which is packed tighter,/ the sack full of toys or the/ red suit full of me?"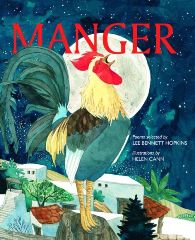 Manger, edited by Lee Bennett Hopkins, illus. by Helen Cann (Eerdmans, $16, hardcover, 9780802854193, 34p., ages 4-8, September 1, 2014)
Stunning watercolor, collage and mixed-media illustrations provide the backdrop for an array of poems about the wonder of Christmas Eve, on which "God grants/ all creatures/ big and small/ the power of human thought/ or speech," writes poet and anthologist Lee Bennett Hopkins.
Here Comes Santa Cat by Deborah Underwood, illus. by Claudia Rueda (Dial/Penguin, $16.99, hardcover, 9780803741003, 88p., ages 3-5, October 21, 2014)
This resourceful feline star, having posed as the bunny in Here Comes the Easter Cat, now masquerades as Santa so he can give himself a present (he shows a graph of his naughty behavior, by way of explanation). After a few hilarious attempts to redeem himself, Cat gets his reward--from Santa himself.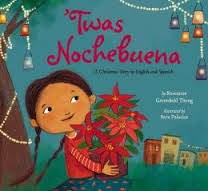 'Twas Nochebuena: A Christmas Story in English and Spanish by Roseanne Greenfield Thong, illus. by Sara Palacios (Viking, $16.99, hardcover, 9780670016341, 32p., ages 3-5, October 16, 2014)
What's a holiday without edible traditions? " 'Twas Nochebuena and all through our casa, every creature was kneading tamale masa," begins this warm story of a family preparing the meal together, lighting the homemade faroles (lanterns), and singing canciones from casa to casa.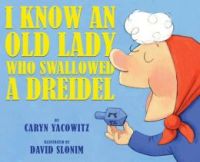 I Know an Old Lady Who Swallowed a Dreidel by Caryn Yacowitz, illus. by David Slonim (Levine/Scholastic, $17.99, hardcover, 9780439915304, 32p., ages 6-9, September 30, 2014) This comical send-up of a standard rhyme stars a spunky grandmother and a host of visual puns. After a cat deposits a dreidel on the grandmother's bagel, she swallows it ("Perhaps it's fatal"). Slonim slips in nods to the Mona Lisa, American Gothic, Munch's The Scream and Hopper's Nighthawks among many others. Children will enjoy the slapstick humor, and grown-ups will appreciate the parody.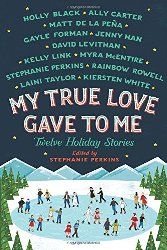 My True Love Gave to Me: Twelve Holiday Stories, edited by Stephanie Perkins (St. Martin's Griffin, $18.99, hardcover, 9781250059307, 320p., ages 12-up, October 14, 2014)
Stephanie Perkins edits one short story for each of the traditional Twelve Days of Christmas (and contributes one herself) in this collection strong enough to be read all year long and regardless of whether or not one celebrates. Romance provides the through line to stories set on New Year's Eve, the Winter Solstice and Hanukkah, by authors such as Holly Black, Matt de la Peña, Rainbow Rowell and David Levithan.
We take note of two glorious reissued versions of Clement C. Moore's The Night Before Christmas: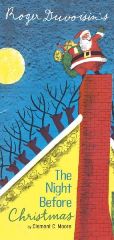 In the first (Knopf, $16.99, hardcover, 9780385754590, 40p., originally published in 1954), Roger Duvoisin's illustrations span chimney-height pages that emphasize the "jolly old elf" during his descent (his belly barely clearing the narrow passage to the fireplace), with a festive palette of red, yellow, blue and green.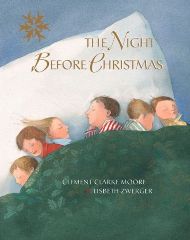 The other, illustrated by Lisbeth Zwerger (Minedition, $9.99, hardcover, 9789888240883, 32p., originally published in 2005), comes in a handsize volume that emphasizes the mystery of Santa's visit. St. Nick's European garb complements an urban setting, in which reindeer peek out from behind a tall chimney on a four-story Victorian building. --Jennifer M. Brown, children's editor, Shelf Awareness


Deeper Understanding
Jewell Stoddard and the Cheshire Cat: A Bookstore for the Whole Community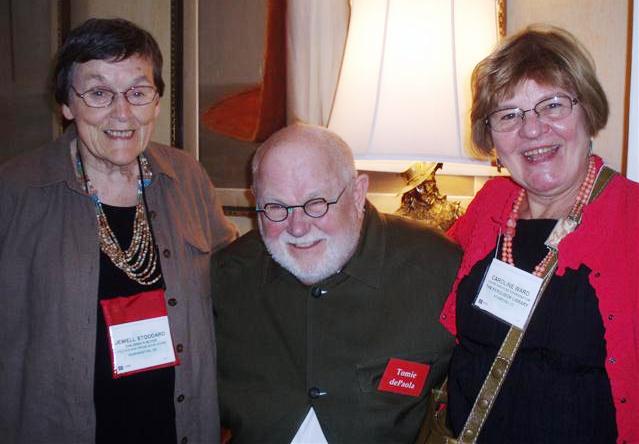 Stoddard (l.) with Tomie dePaola and Caroline Ward.
Jewell Stoddard co-founded the Cheshire Cat children's bookstore in Washington, D.C., in 1977; the store closed and Stoddard joined Politics & Prose as children's buyer in 1999. Stoddard co-founded and has served on the Capitol Choices committee since 1995, and also served on the 1994 Caldecott Committee and on the first committee to nominate the Inaugural National Children's Literature Ambassador (the committee chose Jon Scieszka). She retired in 2013.
What inspired you to start the Cheshire Cat?
I partnered with three others women: Charlotte Berman, Pam Sacks and Helen "Greenie" Neuberg. Greenie and I had toyed with starting a school--we were both teachers before. But then Pam mentioned a friend who had a wonderful children's bookstore in South Africa. We'd had a terrible time finding children's books for our classrooms. We were book buyers, book readers and book lovers, and we decided to go for it.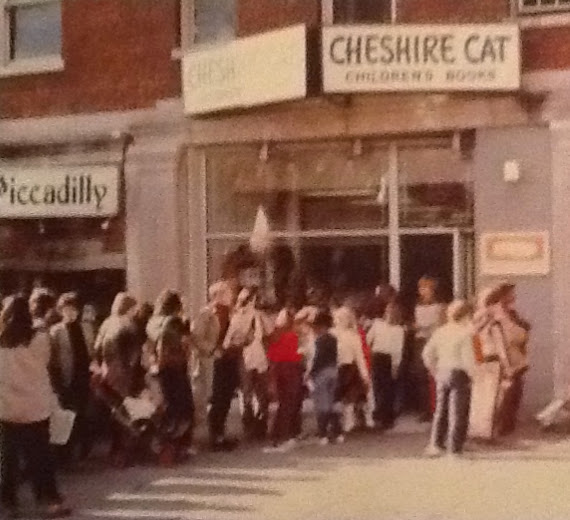 Opening day at the Cheshire Cat
Where did people buy children's books?
There were some book fair companies like Scholastic that worked with schools; and there were some children's toy stores that had a few books. There was one on Connecticut Avenue that had three bookcases of Nancy Drew and Hardy Boys. The Cheshire Cat was down the block from that.
Tell us about your early days.
Well, we got into the space on July 15, opened the door and the burglar alarm went off. Five minutes later, three policemen came with drawn pistols. That was our introduction to bookselling.
The day we opened, we had four copies of Pat the Bunny and five Goodnight Moons, and they didn't last the day. That was partly because Amy Carter [daughter of President Jimmy Carter] came. She'd read an article about our opening in the Evening Star. So her limousine and the Secret Service pulled up right outside, which almost stopped traffic. That started us off with a bang. We were out of half the store by the end of the weekend. Greenie and I were in the cellar ordering books as fast as we could, and that went on all fall. It was great fun.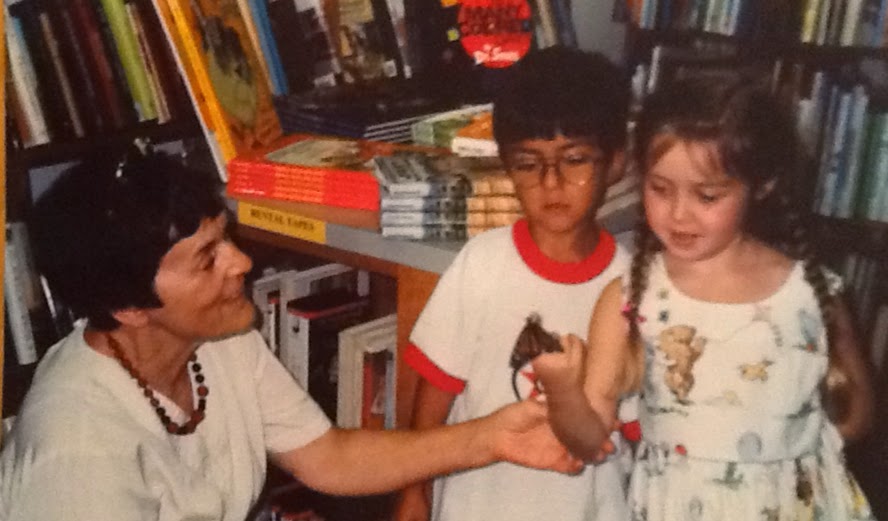 Stoddard helping young customers, 1997
Did you get to be friends with publishers?
Yes, some reached out to us right away. At that point, Ursula Nordstrom was still in charge of Harper, and she sent someone to meet with us. I did get to meet the lady herself, too--a great lady. Later, Charlotte Zolotow was in charge, and she was also wonderful. I always felt Ursula Nordstrom's spirit was still there.
Also at Harper, Bill Morris was incredibly kind to us. He once called me out of the blue and said, in his thick Southern accent, "Jewell, it seems to me that we should be supporting you, because you do so much for Harper books. Why don't I put you down for a thousand dollars [for co-op]?" Well, as you can imagine, I said, "Bill--be my guest!" And that's how it worked from then on. I never remembered to send in the paperwork, so Bill would call and say, "Jewell, I don't see that you've made a claim for co-op advertising. Let's see, how much did you spend?" And then he'd just give me 10% of whatever I told him.
So many publishers were wonderful to us. Margaret McElderry--I think at that point she was with Simon & Schuster--we loved her. Phyllis Fogelman at Dial and George Nicholson at Doubleday. And one other editor who I adored was Susan Hirschman of Greenwillow. She brought Kevin [Henkes] and Ann Jonas (who was trembling!) and Donald Crews to the Cheshire Cat.
Of course, there were some publishers who were not used to dealing with anyone but schools, and they knew that they had to get the books there by September and January. So we'd order books, and then six weeks later they'd arrive. So we had to try to plan ahead with them.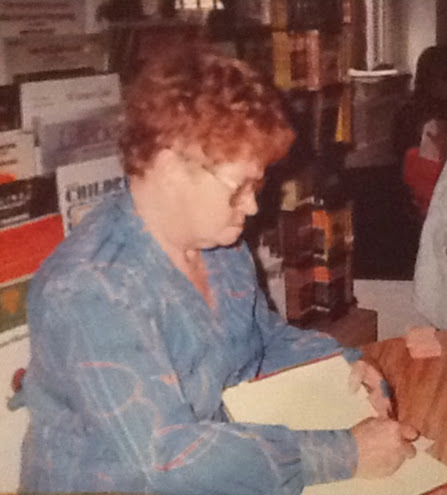 Peggy Parish at Cheshire Cat
Do you have some favorite anecdotes?
When Peggy Parish came it got so crowded that we kicked all the grownups out of the store and made them wait outside. And there was a moment, when I looked at Peggy--and Peggy looked at me--and she said, "How on earth are we going to get them all back together?" So eventually, what we did was, Greenie and Pam would take a child out to the sidewalk and say, "What am I bid for this kid?" There were hundreds of parents out there on Connecticut Avenue.
The other one--you know this story well, Allie!--is when Eric Carle came. I used to hatch butterflies in the store, and we would always put any books about butterflies next to them. And one time, a caterpillar formed its chrysalis on a copy of The Very Hungry Caterpillar. And I got to show Eric that when he came to the store--the chrysalis was there, dangling from the cover.
If I could go back in time to any moment, it might be that, just to see the look on his face.
It was magical.
What was the guiding vision for the Cheshire Cat?
We wanted to be sure that we served the whole community. The first author we had was Eloise Greenfield, for Honey, I Love. The second was Katherine Paterson, who won the Newbery that year for Bridge to Terabithia. And then we had David Macaulay. So we had poetry, fiction and nonfiction. And it was really important to us to feature black authors and illustrators. Eloise Greenfield came many times, and so did her mother, after they wrote Childtimes together. There were the Dillons [Leo and Diane] and Jerry Pinkney, Lucille Clifton and her wonderful Everett Anderson books, which I still think are marvelous. We had all of John Steptoe's, and of course Virginia Hamilton's, so there were some tremendous people at this time.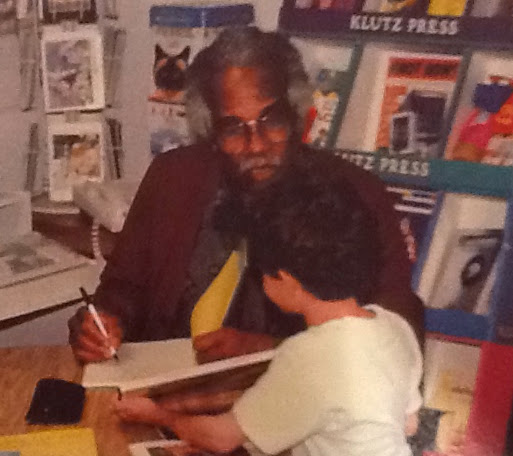 Ashley Bryan
Mildred Taylor?
God, yes. I got to see her a few times, which was really lucky, because she didn't do bookstores. It was painful for her to even come to the awards. Ashley [Bryan] also became a good friend, as did James Ransome.
Where did your passion for promoting diversity come from?
One of the seminal things in my life, as an ex-Southerner, was Nancy Larrick's piece ["The All-White World of Children's Books," the Saturday Review, September 1965]. That just blew me away. I knew Nancy, and became good friends with her. Here was a Southern lady, her family owned grand property in Virginia, but she was just rabid on the subject, and shocked and horrified that when she looked for books for black children, there weren't any. I think Christopher [Myers] and Walter [Dean Myers]'s New York Times pieces ["The Apartheid of Children's Literature"; "Where Are the People of Color in Children's Books?"] are the modern equivalent. Three days later, the country was talking about it in a way they hadn't before, even though lots of people had pushed it, lots of people had talked about it, but somehow, it was really ripe for a national story. And I think it will snowball. It is snowballing. And I'm just thrilled.
In book displays at Politics & Prose, you always pushed for as much diversity as possible.
Oh, absolutely. For the first few months after we opened the Cheshire Cat, new people would come in and say, "Where are your black books?" or "Where are your Christian books?" And we would say, "Well, there are some here, and some here, and some here...." "Why don't you put them all together?" they'd ask. And we would say, "That's just not how we want to display books. We want white people to see African-American books, and we want them to buy them, and they're not going to buy them if they're off in a ghetto by themselves."
People felt that way about a lot of categories. "Where are your classics? Where are your Newberys?" They wanted us to isolate all these different categories, and we just weren't willing to do that. The only thing we did isolate were picture book paperbacks from hardbacks, because they're too thin to be seen. So we developed special bookshelves to display them all face-out.
Did you find that integrating the books made life harder?
Oh, no. It meant that we had to be more involved with customers, but that was what we wanted.
So you did a lot of handselling.
Yes. And that's the name of the game in independent bookstores!
Did white people buy books by black authors, about black people, because of that?
Yes, absolutely. And our author events with black authors were crowded with white people, all buying books.
When you first started, "diversity" meant black as well as white, right?
Yes.
When did it start to expand beyond that?
Hmmm. You know, there were some Hispanic authors early on. And then Children's Book Press started in California, specifically for Latin American writers and illustrators. So of course, people were trying. I was on the Caldecott committee the year Allen Say won for Grandfather's Journey (1994). Lee and Low has been around 25 years now, and I think they've just done a wonderful job. Jason [Low] has really pushed the diversity issue out into the public, and he's like a dog with a bone--he's not going to let it go. It thrills me. And it's growing now--slowly, but growing.
As someone who was there when this was all starting, what's your take on the way things are now?
Things are definitely better now, but they're not nearly good enough. I don't think there's any aspect of our culture that's good enough when it comes to race relations.
What's your advice to booksellers who want to push diversity?
Carry a lot of titles, and put as many of them face out as you can. And have your staff read them and see that they're for everybody. We advertised in a lot of local newspapers that were in black communities. And we were immediately adopted by D.C. librarians and by the Library of Congress.
If you were going to start up a new children's bookstore now, what would your vision be?
I would want it to be in as mixed a community as I could find. If I couldn't find one, I'd try to build one.
If you could change one thing about the industry, what would it be?
I would have publishers stop trying to publish for the bottom line on every single book they do. In the old days, for example--well, take Susan Hirschman. She didn't make money on Kevin [Henkes]'s first book. Or even his second book. But she nurtured him. Phyllis [Fogelman] did the same with Tom Feelings. All those years, they believed in them, they nurtured them, they pushed, prodded and scolded them.
You weren't expected to make a big profit off your first books.
Right. Take Jambo Means Hello by Muriel and Tom Feelings, and their other early books. They stayed in print for a long time because they didn't initially print huge numbers. You didn't have to have 10,000 in sales every quarter, or whatever they want now.
The emphasis on bestsellers changed things a lot. In adult publishing, too. The world is different now. The message is "You've gotta make a blast with your first book." And not everyone can be Mo Willems. But I love Mo Willems! Make sure you get that. There are some wonderful people who've made it big right off the bat, like Jon Scieszka and Lane Smith. And I love Harry Potter, too. But I liked the nurturing model better.
What do children stand to gain from having diverse books available to them? What do they stand to lose by not having them?
I don't think we can ever become an integrated society until we have diverse books. If children grow up not knowing how others live, not knowing how others are, what their joys are, how can they know what the world is really like? It's critical. --Allie Bruce

Bruce is a children's librarian at the Bank Street College of Education, and worked alongside Stoddard at Politics & Prose from 2007 to 2009. Bruce is also a member of the We Need Diverse Books team.