Shelf Awareness for Friday, February 27, 2015

Quotation of the Day
Author on WI10: 'Vibrant Bookseller Community Really Floored Me'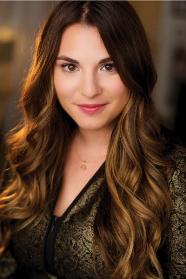 "I'm a huge fan of indies--my own local is Odyssey Bookshop in South Hadley, Mass.--so it's hard to pick between the many I've visited over the last few months. I'd hate to leave anyone out. Winter Institute was absolutely wonderful, though. It was my first publishing outing as a real author, and to find such an amazing and vibrant bookseller community really floored me."
--
Victoria Aveyard
, author of
Red Queen
(Harper Teen), in an Indies Introduce New Voices q&a with
Bookselling This Week


News
B&N Spin-Off Surprise: College Goes, Nook Stays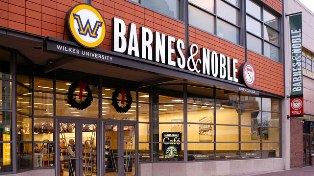 After several years of expectations fed by management that Barnes & Noble would spin off its Nook division together with its college bookstore operations, the company said yesterday that it will spin off just the college division, which will become a separate company known as Barnes & Noble Education. Nook operations will remain a part of B&N. In a tax-free transaction that should take place this summer, B&N shareholders will receive shares in the new company.

Investors liked the news: at four times the usual volume, yesterday B&N stock rose 6.9%, to $25.92, its highest level since 2009.

B&N said that "the separation will allow each business to optimize its strategic opportunities. As more focused companies with differing potential growth profiles, capital needs and market dynamics, each company will benefit from strategic clarity and separate management and Board focus. The separation will also allow investors to assess each business more clearly as a stand-alone company."

B&N CEO Michael P. Huseby added: "We have a talented College management team in place, led by CEO Max Roberts, and we will continue to invest and innovate to support the mission of our campus partners, expanding to new colleges and universities, students and faculty and increasing our presence in the growing market for digital educational content and services."

B&N Education operates 714 stores on college university campuses in the U.S., reaching about 23% of all American college-level students; its major competitors are Follett and NBC/Neebo, formerly known as Nebraska Book Company. The new company will retain its headquarters in Basking Ridge, N.J., and besides CEO Max J. Roberts, Patrick Maloney and Barry Brover will continue to serve as COO and CFO, respectively.

In the most recent full-year results, for the year ended May 3, sales of the college division were $1.7 billion. The college stores have represented about a third of B&N's sales.

The Wall Street Journal noted that the Nook division's continuing problems--including a 55% drop in sales during the holiday season--made the unit unattractive to a potential buyer and investors.

John Tinker, an analyst at Maxim Group, told the Journal: "What this does is create a pure play for investors interested in the college market. Keeping the Nook inside the retail group is logical because they don't currently know where it stands. Nook losses are shrinking, but it is still uncertain what's really happening there."

The spinoff continues a long Barnes & Noble tradition of frequently buying and selling pieces of itself. The college bookstore operations is one example: once a separate company owned by longtime B&N chairman Len Riggio, Barnes & Noble College was bought by B&N, whose single-largest shareholder is Len Riggio, in 2009 for $514 million. That purchase led to lawsuits by B&N shareholders who charged that Riggio reaped excessive benefits from the transaction. In 2012, he agreed to a $29 million settlement.


Binc: Academic Scholarship Application Deadline Looms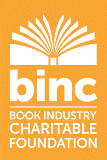 Today is the deadline for applications for the Book Industry Charitable Foundation's 2015 academic scholarship program, Bookselling This Week reported. Two scholarships of $10,000 and 50 scholarships of $3,500 will be granted this year through the Binc Foundation Scholarship Program to booksellers and their family members who are pursuing higher education goals. In addition, the inaugural Karl Pohrt Tribute Scholarship of $5,000 will be given to a nontraditional student or a student who has overcome learning challenges. Applications are due by 11:59 p.m. CST tonight.


Michele Cobb Named Exec Director of Audio Publishers Association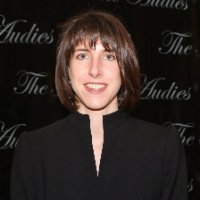 Michele Cobb
Michele Cobb has become executive director of the Audio Publishers Association, a new position that follows a restructuring at the association. Formerly, the APA's executive director was part of an outside management company. Now, a management company handles administrative issues, and a separate executive director--Cobb--will work on strategy.
Cobb owns MLC Consulting, which provides PR, sales, marketing and business development services for the publishing industry, and is a frequent speaker at audiobook workshops, events and panels. She has been president of the APA. Earlier she v-p of sales & marketing for AudioGO and began her audiobook career as assistant managing director for L.A. Theatre Works.
Linda Lee, APA v-p and chair of the search committee, commented: "Michele's long standing experience and commitment to our industry are unparalleled and as a board we have the confidence she will help us take the organization to the next level and look forward to working with her in this new capacity."


Penguin Random House CFO to Become Pearson CFO
Effective July 1, Coram Williams, global and U.S. CFO at Penguin Random House, is becoming CFO of Pearson, longtime owner of Penguin and now part owner of PRH.
In a memo to staff, Penguin Random House CEO Markus Dohle said that Williams "has played a vital and central role in the creation and evolution of Penguin Random House since the earliest conversations about a possible merger took place between our shareholders, Bertelsmann and Pearson. . . With his thoughtfulness and intelligence, warm and engaging style, and signature sense of humor, there is no doubt that Coram has impacted our organization in innumerable ways--all while gaining the genuine trust and appreciation of those who have had the pleasure of working with him. He will be greatly missed."
Dohle noted that because of the Pearson connection, PRH will continue to work with Williams "from a shareholder perspective and continue to benefit from his deep understanding and knowledge of our business."


Children's Book Week Poster Unveiled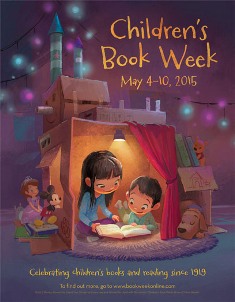 The official 2015 Children's Book Week poster and bookmark have been unveiled by the Children's Book Council and Every Child a Reader. The 96th annual celebration runs from May 4 to 10. Bookselling This Week reported that the poster, "which features two children in a cardboard castle, reading alongside favorite children's book characters, was designed by Grace Lee, a storybook artist for Disney Publishing Worldwide." Booksellers can request up to 25 copies of the poster at no cost other than shipping. The bookmark, designed by Raúl Colón, is available for printing.

The CBC is partnering again with the ABC Children's Group at ABA to launch the Children's Book Week window display contest. (Check out last year's submissions here.) Bookselling This Week noted that "bonus points will be awarded to booksellers who craft window displays featuring the 2015 Children's Book Week poster and the titles it references."


Obituary Note: Pauline Fisk
Pauline Fisk, "a children's author with a strong sense of place and a rare gift for blending the natural with the supernatural in ways that made the latter seem entirely credible," died January 25, the Guardian reported. She was 66. Fisk's first novel, Midnight Blue (1990), won the Smarties book prize and was shortlisted for the Whitbread children's book award (now the Costa award).


Notes
Image of the Day: Black Broadway at NYC B&N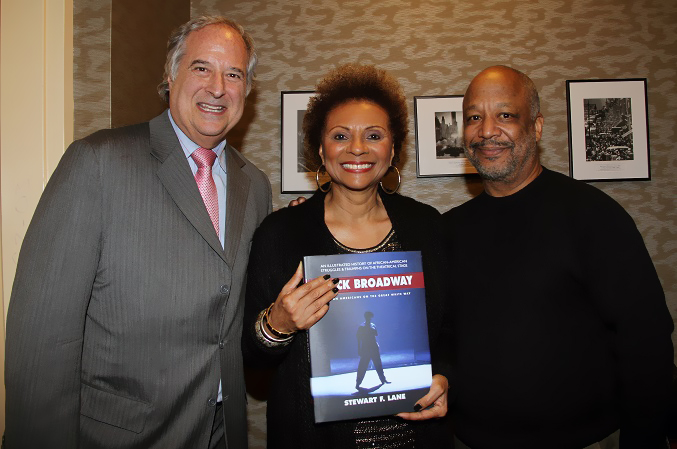 photo: Lisa Pacino
Wednesday night, to close out Black History Month, Barnes & Noble on East 86th St. in Manhattan hosted a discussion and signing featuring Tony Award-winning producer and theater historian Stewart F. Lane (left), whose new book is Black Broadway: African Americans on the Great White Way (Square One Publishers), with Tony-winning actress Leslie Uggams (center); Sheldon Epps (right), artistic director of the Pasadena Playhouse; and Tom Santopietro, author of The Sound of Music Story and Sinatra in Hollywood.


Indie Bookstores' Success Is Headline News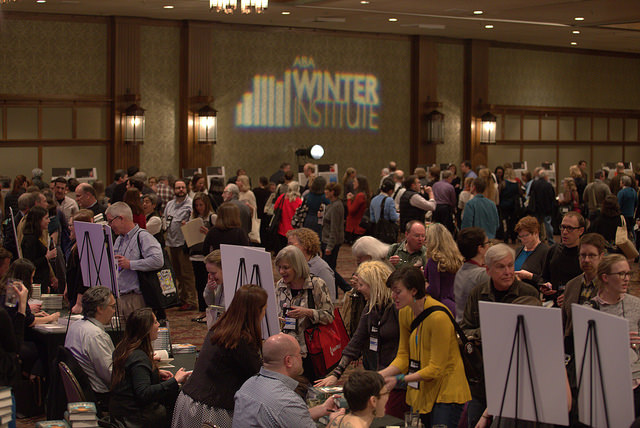 photo: Kevin Mann
The good vibes from ABA's Winter Institute in Asheville, N.C., appear to have prompted a wave of media articles about the health of independent bookselling nationwide. Here's a sampling from just the past 24 hours:

In a piece headlined "The Few, the Proud, the Independent Bookstores," the Daily Beast reported that "in recent years, the mood has shifted, and this year's event, at the century-old Grove Park Inn, felt positively festive."

Kimberly Daniels, who moved to Southern Pines, N.C., after buying the Country Bookshop, said, "We bought the bookshop and now I'm never leaving and I really love my life.... Customers want bookstores to be there. I have customers who are e-readers and I make a point to say: I want you to read however you find pleasurable, but I want you to remember us when it's time for the cookbook, the baby gift, the Christmas book, the autographed copy."

"The Rise of Independent Booksellers in the Time of Amazon" was the headline for a Buzzfeed piece by longtime bookseller Michele Filgate, who wrote: "I spent seven years running events at indie bookstores, and I worked as a frontline bookseller while I was an undergraduate. Attending the conference as a freelance writer, one thing immediately became clear as I chatted with former colleagues and some of the country's best-loved authors: Bookstores are here to stay."

The Houston Chronicle proclaimed: "Independent bookstores in Houston are doing well," and noted that "the shuttering of Borders Books in 2011 was a bellwether for many of bad days ahead for the book business. But despite having to fight Facebook and Instagram for eyeballs, the printed word and the local stores that sell it are still thriving.... Small-business bookstores carefully curate their content and have staff recommendations, so buyers know from whom they are buying. Customers value the atmosphere over what some customers say is a sterile feeling of big brand stores."


Lights! Camera! Vroman's!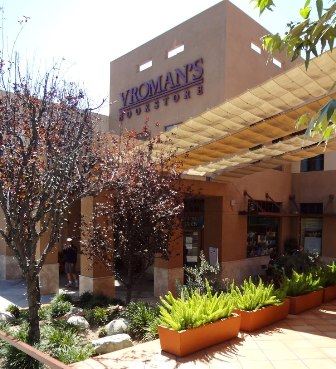 Vroman's Bookstore, Pasadena, Calif., "sells books, unique gifts, cards and jewelry; boasts an on-site coffee bar; and has been featured numerous times onscreen," Los Angeles Magazine's Lindsay Blake reported, noting that the bookseller's most recent star turn was in the movie Alexander and the Terrible, Horrible, No Good, Very Bad Day, which was released on DVD this month. Other film and TV credits have included The 40-Year-Old Virgin, Parks and Recreation, the Sarah Silverman Program, Peep World and Modern Family.

"Of all its appearances on the silver screen, Vroman's inclusion in Alexander and the Terrible, Horrible, No Good, Very Bad Day is perhaps the most ironic; the book store was one of my 'happy places' when I lived nearby," Blake wrote. "It's the kind of store where you can tell a sales clerk, 'I heard about this book and I can't remember the title, author, or the plot, but I know that the cover is red and has a woman wearing a dress on it,' and they know exactly which one you are thinking of. Whenever I found myself in a bad mood, I would head to Vroman's and get lost in the aisles of books and colorful gifts, forgetting whatever it was that ailed me. On more than one occasion, I even ran into a film crew, which, for me, was obviously the ultimate cure-all."


Great Group Reads Sought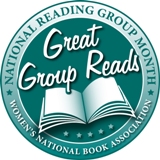 The organizers of National Reading Group Month, sponsored by the Women's National Book Association, have called for publishers to submit titles for inclusion in the 2015 Great Group Reads program. The program, currently in its seventh year, provides book clubs, reading groups, libraries and bookstores with a valuable resource for book selections and recommendations.
The GGR Selection Committee is looking for literary fiction and memoirs published in the U.S. between October 1, 2014, and September 30, 2015, with a bent toward titles from small presses and midlist releases of larger houses that may have gone overlooked. The committee's reading period will stretch from April through July. Final selections will be made in August, with the formal announcement coming in September.
Titles should be submitted to Great Group Reads manager Bebe Brechner no later than April 10, and submissions are limited to two per publisher or imprint.


Book Trailer of the Day: The Room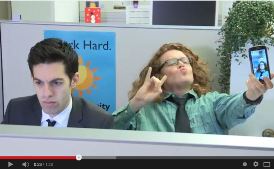 The Room by Jonas Karlsson, translated by Neil Smith (Hogarth).


Media and Movies
Media Heat: Colson Whitehead on Fresh Air
Today on Fresh Air: Colson Whitehead, author of The Noble Hustle: Poker, Beef Jerky and Death (Anchor, $15, 9780345804334).


Movies: Where'd You Go Bernadette; The Deep Blue Good-by
Richard Linklater (Boyhood) "is in talks" to direct Where'd You Go Bernadette, based on Maria Semple's 2012 bestseller, for Annapurna Pictures, according to the Hollywood Reporter. The novel was adapted by Scott Neustadter and Michael H. Weber (Fault in Our Stars).

---

Rosamund Pike will co-star with Christian Bale in The Deep Blue Good-by, based on John D. MacDonald's 1964 novel. Variety reported that James Mangold is directing a script written by Dennis Lehane, "with Scott Frank working on the most recent draft." The Deep Blue Good-by was the first in a series of 21 books featuring Travis McGee.


Books & Authors
Lee Bennett Hopkins SCBWI Poetry Award Debuts
The Society of Children's Book Writers and Illustrators and poet Lee Bennett Hopkins are launching the $1,000 Lee Bennett Hopkins SCBWI Poetry Award, which will "recognize and encourage the publication of an excellent book of poetry or anthology for children and/or young adults and will be awarded to an SCBWI member every three years." The inaugural winner will be announced in 2016, from poetry published in the years 2013-2015 and will be chosen by Hopkins.

"To bring poetry and children together is one of the most important gifts we can bestow to them," Hopkins said. "We must continue to produce, promote, and encourage poets to further add to this canon of literature. It is with deep pride to have SCBWI sponsor this award. Poetry is life--my life--a life for all to take to heart, to share, to remember--to never forget."


Book Brahmin: Bryan Reardon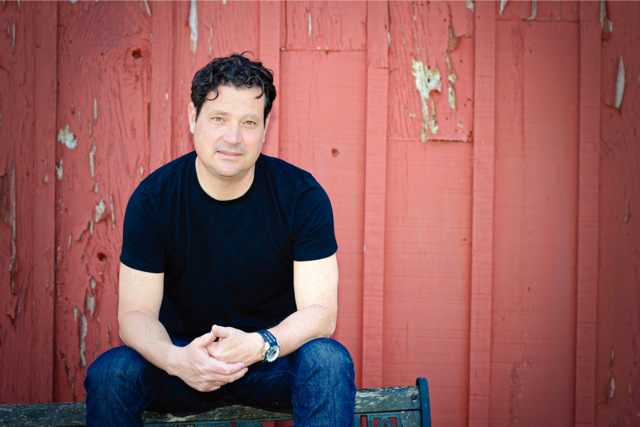 photo: Kerry Harrison Photography
Bryan Reardon is a freelance writer specializing in medical communications. He cowrote Ready, Set, Play! with retired NFL player and ESPN analyst Mark Schlereth and Mark Preisler and cowrote Fran Elizabeth Grubb's memoir Cruel Harvest. Before becoming a full-time writer, Reardon worked for the State of Delaware for more than a decade. He lives in West Chester, Pa., with his wife, kids and rescue dog, Simon. The thriller Finding Jake (Morrow, February 24, 2015) is his first novel.
On your nightstand now:
The Goldfinch and The Secret History by Donna Tartt; The Terror by Dan Simmons; at least one Song of Ice and Fire book by George R.R. Martin; The Immortal Life of Henrietta Lacks by Rebecca Skloot; and Cloud Atlas by David Mitchell. I struggle at times to finish books if they don't catch my interest within the first 100 pages or so, but I am also a chronic rereader. Some of these are the former, some the latter. On my e-reader, I am reading Bernard Cornwell's The Fort.
Favorite book when you were a child:
My son would say it is Watership Down by Richard Adams. I bug him to read it all the time; it is one of my chronic rereads. Although I have to recommend against reading it when you have a fever. It does strange things when you have those waking-dream moments. The real answer here, however, is a book I've never been able to track down. It is a Berenstain Bears book (I think) where the kid sneaks out of his treehouse at night and goes on this little adventure. At the end, the entire journey is like a map. I loved that book. It was the first one I read by myself.
Your top five authors:
I'm not sure if this is or is not in any particular order: John Irving, Ayn Rand, George R.R. Martin, Bernard Cornwell, Sergei Lukyanenko and Donna Tartt. My choice is based on the fact that I have devoured most (or all) of the books written by these authors. I would immediately read anything new written by them. If I listed my top five favorite books, the list would definitely include a book or two written by someone not on the above list; Shogun by James Clavell might slip in, or The Amazing Adventures of Kavalier & Clay by Michael Chabon, or In the Heart of the Sea by Nathaniel Philbrick.
Book you've faked reading:
A Brief History of Time by Stephan Hawking. I didn't fake reading it, I just faked understanding it.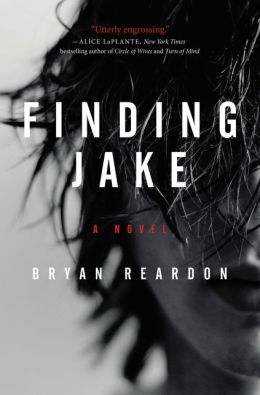 Book you're an evangelist for:
Not to be all cliché here, but I'd say The Catcher in the Rye by J.D. Salinger. Bear with me for a second. I'm not saying I hate phonies or anything like that. From personal experience, I've found that many people, particularly parents, don't necessarily appreciate if you recommend this book to their children. I wonder if parents don't want their children to grow up to relate to him. From my point of view, this makes me want everyone to read it because understanding someone isn't the same as becoming someone. We are all different, and that's cool to me. Judgment, especially of those who walk a different path (as long as it isn't messing with someone else's path) worries me.
Book you've bought for the cover:
Young and rebellious me: Still Life with Woodpecker by Tom Robbins. As I spent years trying to quit smoking, I probably just couldn't help myself [Editor's note: The cover resembles a pack of cigarettes]. I liked the book a lot, although if I read it now, at my age, would I still get it? Heck, no.
Old and distracted me: The Cloud Atlas by Liam Callanan. I thought it was Cloud Atlas by David Mitchell. Honest mistake, and I was glad to make it because the book was pretty cool.
Book that changed your life:
Time for the deep answer. But this is a pretty deep question, so you're kind of asking for it here. The book was Centaur Aisle by Piers Anthony. I found it at a school book fair in the fifth grade. I liked it a lot, but it changed my life a few years later. Not to get all maudlin here, but I got very sick when I was in high school and ended up mostly homebound except for school hours. Books became my escape, my friends and my magic carpet. As my freedom caved in around me, I journeyed out with them and they definitely saved my sanity. During that time, I read every Piers Anthony book written. The guy is prolific. I didn't run out of existential freedom until I got better. Thanks, Piers. You saved my life. And I mean that. That's also at least 50% of the reason I write now.
Favorite line from a book:
"My mother is a fish," from As I Lay Dying by William Faulkner. I read it in high school. I am a slow reader, and maybe I fell behind a lot. When I reached Vardaman's chapter in the middle of the book and I read this line, and it was the only line in the chapter, I think I cheered out loud. Otherwise, I never remember lines from books. Instead, I remember moments [spent] reading them, like sitting on the couch stealing a few pages of Shogun as my kids took a way too short nap. Or when I was a kid, lying on the floor in the living room, reading White Fang by Jack London with my head halfway under the Christmas tree. For me, books are a little like smells: they bring back such strong nostalgia.
Which character you most relate to:
Grady Tripp in Wonder Boys by Michael Chabon, although he's older than me and I am not a professor. Maybe I shouldn't admit this, but tackling a second book was like wrestling an alligator while completing a timed sudoku. Every part of the writing process was so different. Just sitting down to write made me anxious. As I'm trying to decide on the moral significance of my main character, I'm wondering how many people marked Finding Jake "to read" on Goodreads and whether I should take the dog on yet another walk.
Book you most want to read again for the first time:
This is a concept I suffer on a regular basis. I am constantly wishing I hadn't read a certain book before, especially if I am struggling to find a new one that I love. To answer, I'd say The Secret History by Donna Tartt. When I find someone who hasn't read it, I feel very jealous. Although there are a ton of books I wish I hadn't read yet, I think this one tops the list.
The inspiration for the name of the main character in Finding Jake:
Yes, my dog's name is Simon. Yes, Jake's father's name is Simon. Totally coincidental... really. Our dog is a rescue from North Carolina who was shipped to Pennsylvania for adoption. He arrived with his brother and two sisters to the home of one of the kindest women I've ever met. She fosters puppies for Delaware Puppy Rescue and works to assure they have a good home. She named them after judges on The X Factor: Reid, Britney, Demi and Simon. When we met Simon the dog, Simon the fictional dad had already made it through two-thirds of his story. My kids had every intention of changing the dog's name, but he came home and just acted like a Simon, so the name stuck. That said, Jake is named after my neighbor's dog. I happened to see him out my back window while I was writing.


Book Review
Review: Travels in Vermeer
Travels in Vermeer: A Memoir by Michael White (Persea, $17.95 paperback, 9780892554379, March 5, 2015)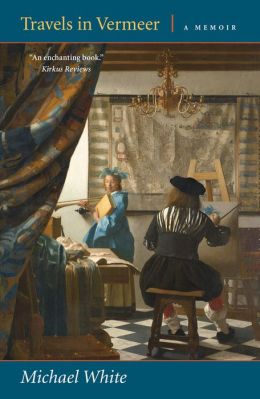 Poet Michael White's unusual and riveting memoir, Travels in Vermeer, opens in the midst of a nasty divorce and custody battle. White lost his first wife to cancer, but counts this second marital tragedy as a "total loss," of faith as well as of his partner. Reeling, he flies to Amsterdam ("all I'd wanted was an ocean behind me"), and heads to the Rijksmuseum to see Rembrandts. But what he sees instead is The Milkmaid, a tiny painting by Johannes Vermeer. The maid evokes a "tingling at the back of [his] scalp," and this knee-buckling discovery inspires a plan, hatched on the museum grounds, to devote his breaks from teaching university-level creative writing to traveling the world viewing all the Vermeers he can. For the next 14 months, he chases the life-changing insights and soothing, healing effect provided by the Dutch master's small-scale, intuitive paintings, in which he sees expressions of love.
White studies biographies and art criticism about Vermeer, while visiting museums in The Hague, Washington, D.C., New York City and London. The reader shares in this lucid examination of Vermeer's remarkable lighting techniques, occasional trompe l'oeil and the solitary women who feature in his work (alongside a few group scenes and landscapes). White sheds light as well on his difficult childhood, including a scene when his mother dumps him unannounced at his father's apartment, following their divorce: unlike White's own daughter, he was an apparently unwanted son. While Vermeer occupies the bulk of this brief, eloquent book, a few scenes from White's battle with alcoholism and his tentative success with Alcoholics Anonymous round out a self-portrait sketched with great feeling in few words. Only a poet could communicate so economically, in language deserving of contemplatively paced reading.
White's descriptions competently guide even the most unfamiliar or untrained reader through an appreciation of the mechanics and mysticism of Vermeer's art. Readers will regret the lack of reproductions of the paintings under consideration; but as he observes upon meeting Girl with a Pearl Earring, "reproductions are useless."
Travels in Vermeer is a thoroughly user-friendly piece of art education, but it is even better as a thoughtful, spare memoir of pain and recovery, unusually formatted and exquisitely moving. For a companion piece, consider White's previously published book of poetry inspired by the same journey, entitled Vermeer in Hell. --Julia Jenkins, librarian and blogger at pagesofjulia
Shelf Talker: A poet's quiet, beautifully composed, powerful story of self-healing by viewing the paintings of Vermeer will be a balm to troubled minds as well as satisfying to lovers of art and memoir.


Deeper Understanding
Robert Gray: Whose Book Is It Anyway?
Authors write books and readers read them. It's a deceptively simple contract. Booksellers are professional readers who get to discover works before they're reviewed or released, thanks to the ARC avalanches that bury, in the best possible way (mostly), bookstores everywhere. Agents, editors and publishers may justifiably profess to being the readers who truly discover new works, but booksellers still plant a flag of their own with staff picks.

Given the intimate connection on the printed page between authors and their readers--in the book trade and beyond--certain questions inevitably arise. What is the true nature of this relationship? Where is the borderline? What do authors "owe" their readers beyond the work itself? And when a reader tumbles down the rabbit hole and fully enters a fictional world, does the novel's alchemy change? Whose book is it anyway?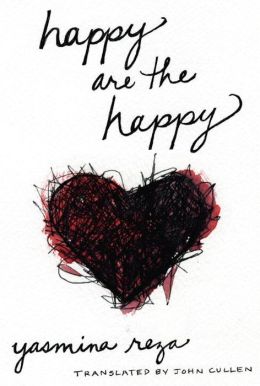 I recently fell down one of those reader's rabbit holes while checking out the Paris Review's interview with playwright and author Yasmina Reza, whose latest novel is Happy Are the Happy (translated by John Cullen).

"To my mind, to understand a character is to understand his inner voice," she said. I immediately thought about my favorite authors, narrators and characters; as well as all of those other readers who breathe life into letters on a page with their own disparate inner voices. Reading is a creative, collaborative act, and hearing voices plays a key role. Polyphony? Cacophony? It depends.

This sparked a memory from 15 years ago, when I saw the brilliant off-Broadway production of Reza's The Unexpected Man, starring Eileen Atkins and Alan Bates. The play is about two strangers, in their 60s, sitting opposite each other on a train from Paris to Frankfurt. For all but the final 10 minutes, they speak only in interior monologues (to me, audience members might reasonably think), each caught up in personal obsessions while occasionally, and surreptitiously, observing the other.

Paul Parsky is a dyspeptic Author (his opening lines: "Bitter. It's all so bitter."), while Martha, we soon discover, is his Reader. She recognizes him immediately, but remains discreet. In her handbag she carries a copy of his novel, The Unexpected Man, and she wonders whether she should speak to him or just "fetch out" the book and read it.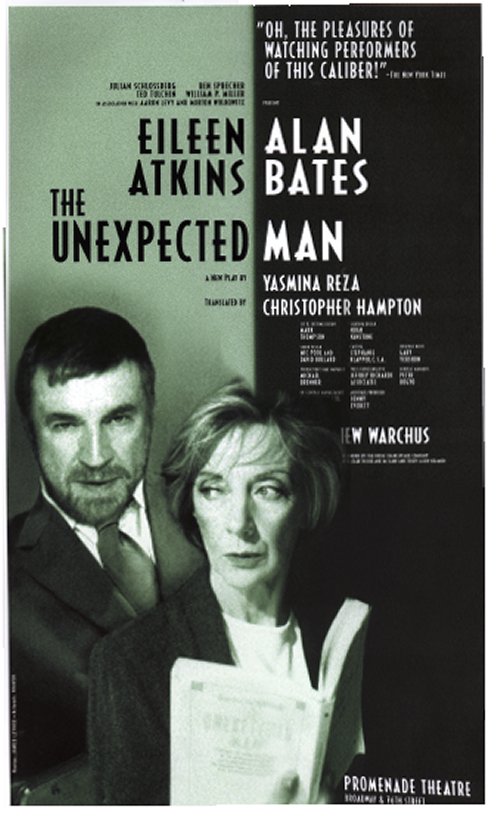 For his part, the Author simply passes judgment:
Strange this woman never reads anything. A woman who doesn't read anything the whole journey... Is there today one single person in the whole world, in the whole world, who might know how to read that book?

Martha again considers unmasking herself as his Reader:
I'm fetching out the book. I'll place myself so he can see me. He can't not react. He can't watch me embarking on an intimate relationship with him six feet away without revealing himself. What are you going to do in Frankfurt? The Book Fair? No. First of all, I don't think it's the time of year, and a writer with your nature, flirtatiously antisocial, doesn't turn up at the Book Fair.

She also contemplates an all-to-familiar social dilemma:
Maybe I ought not to get to know you, Mr. Parsky. Suppose I don't like you, why take the risk of no longer being able to love anything about you? I'm told there isn't necessarily an intimate link between a man and his work. How can that be possible?

Then the Reader finally stakes her claim to his books:
I'm the one. The one who loved you, who colored you according to my inclinations, the one who studied every subject under your perpetual catechism, I shall abolish you, I shall make off with you when my time is up and nothing will remain of you or anything else.

At last, like Chekhov's loaded gun, the novel is brandished and the Author struck by its appearance:
She's reading The Unexpected Man. It's really too much. I knew she was an interesting woman. Shall I remain anonymous? Why wasn't she reading it when we set off?

They have a brief conversation. The Author attempts to conceal his identity, but the Reader counters that move by citing examples from his work, concluding:
All these things and so many others you've described, Mr. Parsky, have made me weep... You have no right to be bitter. In your books there have been hundreds of moments like eternity.

I won't reveal how the play ends, but it's safe to say the relationship between Author and Reader remains a complex one even after the applause has died down. Whose book is it? Why spoil the mystery. --Robert Gray, contributing editor (column archives available at Fresh Eyes Now)