Shelf Awareness for Friday, May 22, 2015

Editors' Note
Memorial Day Weekend
In honor of Memorial Day, we will be stepping away from the computers on Monday. We'll see you again Tuesday, May 26.


Quotation of the Day
Anthony Doerr: Support of Indies Means 'Everything'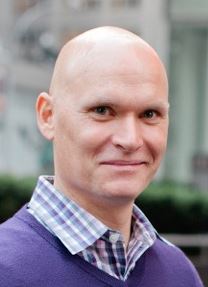 "Everything! This novel would not have reached one-tenth of the readers it has without the support of independent booksellers. They are the ones who have blogged about it, set it in shop windows, hosted me all over the country, and put it into the hands of readers.

"As a short story writer, my books have always been the kind of books that don't usually find readers unless a bookseller or librarian recommends them. Everywhere I've gone in the States, from Washington, D.C., to Bellingham, Washington, when readers tell me how they discovered All the Light, they don't say it's because of an event I did, or because the book won a prize, it's because a friend, librarian or bookseller convinced them to give the novel a try."


News
San Francisco Launches B2B Shop Local Campaign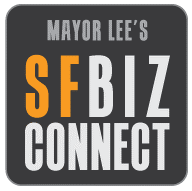 On Wednesday, San Francisco Mayor Mayor Edwin M. Lee introduced SF Biz Connect, "an initiative that challenges larger businesses with operations in San Francisco to sign a pledge to transfer at least 5% of their spending to local businesses," Bookselling This Week reported. Lee's office has said a number of larger businesses with operations in the city, including Recology, Airbnb, Pinterest and the Hyatt Regency, have taken the pledge to shop local.

"SF Biz Connect challenges businesses to look to their neighbors when making purchasing decisions and to buy local," said Lee. "Supporting small businesses by shifting spending doesn't cost a thing but makes a big difference to a small business' bottom line."

"For the first time, the city is actually acknowledging there are some real benefits in supporting local small businesses, so for us it was really good news," said Hut Landon, Northern California Independent Booksellers Association executive director and co-founder/executive director of the San Francisco Locally Owned Merchants Alliance, which has "pushed that particular message, although we certainly weren't the only ones who did. I'm sure [City Hall] has heard it from other people. Personally, I'm just happy it happened."

Pete Mulvihill, co-owner of Green Apple Books and co-founder of SFLOMA, cited statistics from the City Controller's Office that show a 1% increase in spending at restaurants and retailers in neighborhood corridors would generate an additional $100 million for the city's economy. "The controller seeing [the value in] it is even better than a politician seeing it," Mulvihill observed. "It's natural and scientific: policy instead of politics, so that is especially reassuring."


Canada: Renaud-Bray Purchasing Archambault Bookstores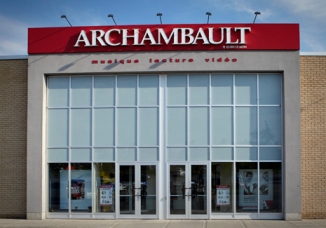 Quebecor Inc. is selling its Archambault bookstore business to Renaud-Bray "in a deal that will see control of two of Quebec's largest French-language book chains fall under one owner," the Toronto Globe & Mail reported. Renaud-Bray, which operates 30 retail outlets, will purchase Quebecor's 14 Archambault book and music stores, along with Archambault's website and Montreal's English-language book retailer Paragraphe. Financial terms were not disclosed.

"Today's difficult economic climate has hit many Quebec retailers very hard," said company president Blaise Renaud. "In that context, Renaud-Bray and Archambault too need to adapt and to renew themselves to face the future."


Amazon Plans Second Shakopee, Minn., Facility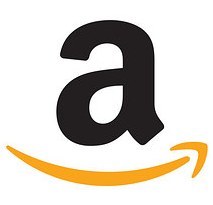 Amazon has reached a deal to lease a second facility in Shakopee, Minn., "even before pressing the 'complete my order' button on its massive $220 million, 820,000-square-foot product fulfillment center there," the Minneapolis/St. Paul Business Journal reported. The vacant 162,000-square-foot industrial building is at 5825 11th Ave. E., about two miles east of the first site.

Earlier this week, Mike Grella, Amazon's director of economic development, withdrew the company's request to the city for about $1.2 million in tax incentives to build the larger distribution center. The Business Journal wrote that the project "will still use $5.77 million in property taxes gained from the new building to upgrade roads, but the switch in plans means none of the funds will directly subsidize the Seattle-based Internet retailer's 1,000-worker distribution center."

City Mayor Brad Tabke said Amazon's opinion was that "the small amount that it ended up being on such a large project, it wasn't worth the work getting done on it.... It's not a perfect project for this area, but it will be a great project for the region and Shakopee, especially now that we don't have the incentive part of it.... Shakopee obviously has a very different tax climate." Offering to upgrade the roads "is the only thing we can do."


Perseus Academic to Distribute Brookings Institution Press
Effective January 1, Perseus Academic will handle sales and distribution of all print and e-book titles of the Brookings Institution Press in the U.S. and Canada.
Brookings Institution Press is the book- and journal-publishing arm of the Brookings Institution and is best known for seminal works in economics and political science such as Arthur Okun's Equality and Efficiency. The press publishes 50 titles a year and serves as a distributor for think tanks and research organizations, including Asian Development Bank Institute, the Carnegie Endowment for International Peace, Chatham House, Jamestown Foundation and the Organization for Economic Cooperation and Development.
Perseus Academic was founded earlier this year and distributes Princeton University Press, the University of California Press and Columbia University Press.


#BEA15 Buzz Books: Children's & Picture Books
With the start of BookExpo America just a few days away, Shelf Awareness concludes its series on exciting, upcoming books for the summer and fall with a look at children's and picture books. Today's list, like our others, was put together with the help of publishers and independent booksellers around the country (yesterday's list took a glance at YA and middle grade fiction; the series began earlier this week with adult fiction and nonfiction).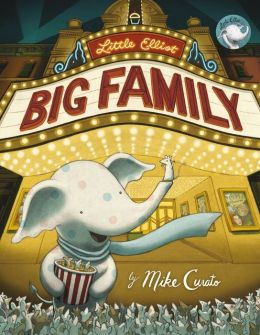 Little Elliot, Big Family (Holt) is Mike Curato's follow up to last year's Little Elliot, Big City. In the first book, Elliot explored an Art Deco-esque version of New York City and met a friend named Mouse. In Little Elliot, Big Family, Elliot has to entertain himself while Mouse is away at a family reunion. At first Elliot feels alone, thinking that he has no family, until he realizes he's had a family all along. Christine Onorati, the owner of WORD Bookstores in Jersey City, N.J., and Brooklyn, N.Y., named Little Elliot, Big Family as her most anticipated book for the fall, children's or otherwise. "I loved the first picture book, so I'm super excited about Elliot's next story," said Onorati. "The illustrations are beautiful, the stories are set in N.Y.C., and the storylines are really sweet." Little Elliot, Big Family comes out on October 6.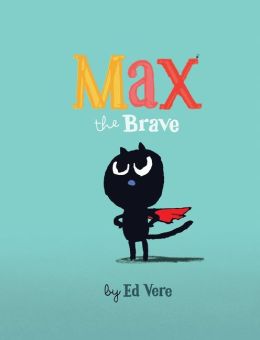 Author and illustrator Ed Vere returns on September 8 with his picture book Max the Brave (Sourcebooks Jabberwocky). Max is a cat, and should be a brave mouse-catcher, but Max has no idea what a mouse looks like. He sets off to discover a real-live mouse and finds much more in the bargain. Verde studied fine art at Camberwell College of Art in the U.K. He lives in London and has written and illustrated many other picture books, including Banana! and Mr Big. "I'm a cat person all the way, and I think this book captures the quirks of a little kitten so well," said Kelsey April, the children's buyer at Bank Square Books in Mystic, Conn. "The contrasting colors are great and the story is a great read-aloud."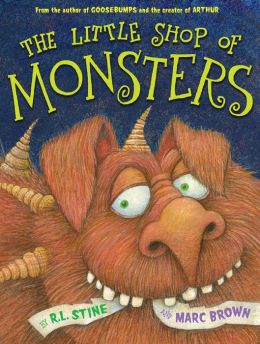 R.L. Stine, the creator of the Goosebumps series, makes his picture book debut on August 25 with The Little Shop of Monsters (Little, Brown). Illustrated by Marc Brown--whose past work includes the Arthur Adventure series as well as many other picture books--The Little Shop of Monsters presents a fun, spooky assortment of monsters: a Sneezer, a Tickler and many others. The book has been likened in tone to the Sesame Street classic The Monster at the End of This Book by Jon Stone and Michael Smollin. R.L. Stine will be at BookCon and BEA.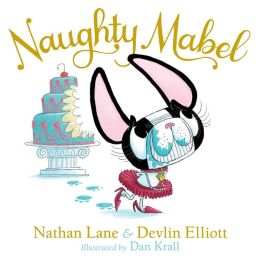 Naughty Mabel, written by actor Nathan Lane and his partner, Devlin Elliott, constitutes another big picture book debut. Due out from Simon & Schuster Books for Young Readers on October 6, Naughty Mabel tells of Mabel, a glamorous, sassy French bulldog living in the Hamptons. Her parents throw a party and try to keep Mabel out to stop her from causing trouble. Naturally, she becomes dead-set on causing trouble. Lane will be the master of ceremonies at Friday's Children's Books and Author Breakfast (guests include Oliver Jeffers, Rainbow Rowell and James Patterson).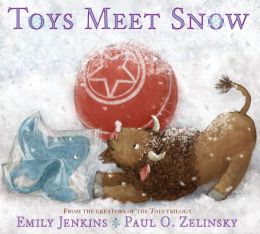 Author Emily Jenkins and illustrator Paul O. Zelinsky are teaming up again this year for Toys Meet Snow: Being the Wintertime Adventures of a Curious Stuffed Buffalo, a Sensitive Plush Stingray, and Book-loving Rubber Ball (Schwartz & Wade, September 22). Toys Meet Snow is a picture book follow-up to the chapter books Toys Go Out, Toy Dance Party and Toys Come Home, also by Jenkins and Zelinksy. In it, Lumphy, StingRay and Plastic venture outside to play in the snow for the first time. Both Zelinksy and Jenkins will be appearing at BEA next week. WORD's Christine Onorati chose Toys Meet Snow as a fun upcoming picture book.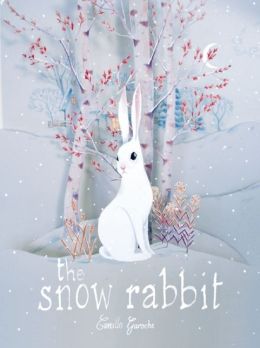 French artist and author Camille Garoche, aka Princesse Camcam, returns on October 13 with The Snow Rabbit (Enchanted Lion Books). Her past work includes Fox's Garden, which was published in the U.S. last year. The Snow Rabbit tells of of a young girl who makes a rabbit out of snow for her wheelchair-bound sister. The rabbit starts melting after the girl brings it inside, so the two sisters decide to bring it back out into the woods. As they set out to release the snow rabbit, magical things begin to happen. Pam Cady, general manager of the trade books department at University Book Store in Seattle, Wash., picked The Snow Rabbit as a gem for children.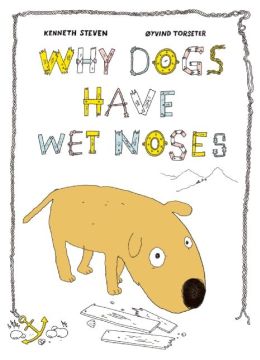 Why Dogs Have Wet Noses is an upcoming picture book from Norwegian illustrator Øyvind Torseter and Scottish writer Kenneth Steven. The book, slated for release on June 16 from Enchanted Lion Books, is Torseter's third book to be published in the United States; 2012's My Father's Arms Are a Boat, also published by Enchanted Lion, was his first. Why Dogs Have Wet Noses provides a funny, secular retelling of Noah's Ark and explains why indeed dogs have wet noses. University Book Store's Pam Cady called it an "amazing" picture book.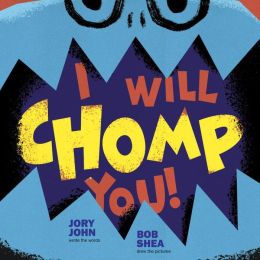 Last, but not least, on today's list of children's books is I Will Chomp You!, an upcoming collaboration by Jory John and Bob Shea. John's past work includes Goodnight Already! (with Benji Davies), The Terrible Two (with Mac Barnett) and the picture book for adults All My Friends Are Dead (with Avery Monsen). Shea has written and illustrated numerous children's books, including Dinosaur vs. Bedtime and Unicorn Thinks He's Pretty Great. I Will Chomp You! is narrated by a little monster who is zealously guarding a cake. As readers turn each new page, the monster attempts to beg, threaten and cajole them into leaving his cake alone. Caitlin Baker, a bookseller at University Book Store in Seattle, called it a "hilarious read aloud." The book is on sale August 4, and both Jory John and Bob Shea will be appearing at BookExpo America. --Alex Mutter


Notes
Image of the Day: The End of the Trail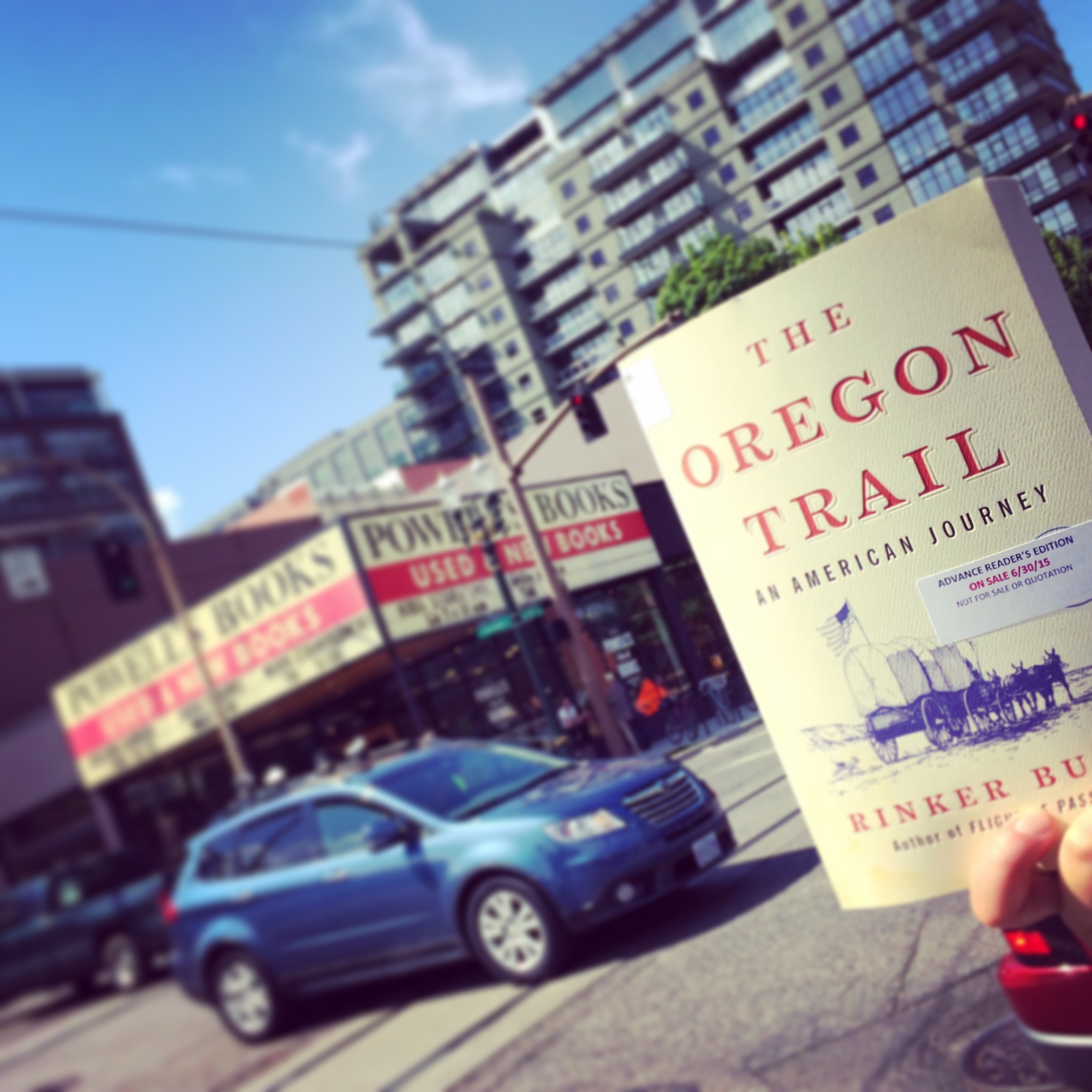 The "pioneer ARC" copy of The Oregon Trail: A New American Journey by Rinker Buck--a nonfiction account of the author traveling the Oregon Trail today--has finished its 2,000-mile journey following the route of the Oregon Trail and stopping at indies on the way, where booksellers have taken pictures with the book and written signs and notes in it before sending it further up the trail. The ARC started at Rainy Day Books, Fairway, Kan., made stops at the Bookworm Omaha in Omaha, Neb., Wind City Books in Casper, Wyo., Rediscovered Books in Boise, Idaho, and reached the end of the line at Powell's Books, Portland, Ore. The Oregon Trail will be published by Simon & Schuster on June 30.


Children's Book Week Display Winner: Elm Street Books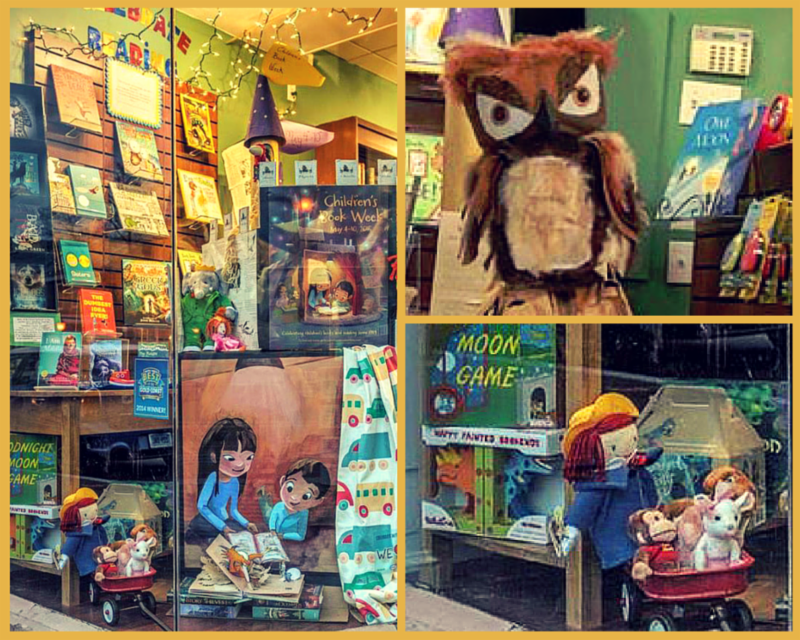 Congratulations to Elm Street Books, New Canaan, Conn., winner of the Children's Book Week display contest. The store will be visited by a 2015 Children's Choice Book Awards winner or finalist author-illustrator.


Using Books to 'Help Build Vital Communities'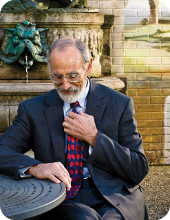 Ron Sher
Ron Sher, owner of Third Place Books, with stores in Lake Forest Park and Ravenna, Wash., was interviewed by Crosscut, which noted that Sher "uses books to help build vital communities." Among our favorite exchanges:

Why and when did you start your first bookstore?
It's been about 15 years now since Third Place Books in Lake Forest Park opened. It is the first bookstore I've owned, although I've had several as tenants. I felt that locating a new and used bookstore, a coffee shop, and the restaurants and cafes along with other services and amenities would attract customers and enrich a community. I figured if I could bring all these elements together and open simultaneously, it would greatly improve the store's chance of success.

Why the new/used books model of bookstore?
I like to see books passed on. It's recycling, and it makes books more affordable. And I think it makes a bookstore even more interesting.

Can you speculate on the future of the book, and what that means for stores like yours?
The book as we now know it will be with us for a very long time. Other forms of reading and listening will most likely continue to grow as a percentage of sales, but I feel growth will be much slower than in the past. It will be interesting to see what happens when my generation passes on. Will we be replaced by book readers or digital readers? For me, browsing in a book store will always be much more thrilling than browsing on line.


Personnel Changes at Red Wheel/Weiser, Regan Arts
Effective June 8, Debra Woodward is joining Red Wheel/Weiser as sales manager, heading trade and special sales. She was most recently the New England rep for Candlewick Press and earlier worked at Consolino & Watson, Barnes & Noble, Lauriat's Books and Paperback Booksmith. Last year, she won the New England Independent Booksellers Association's Saul Gilman Award for outstanding service as a sales representative to New England independent bookstores.
---
Martin Barabas has been named publicity manager at Regan Arts. He has worked as a publicist for such writers as Don DeLillo, Annie Proulx, Witold Rybczynski and Frank McCourt.


Book Trailer of the Day: Water from My Heart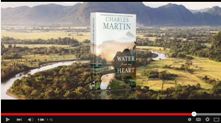 Water from My Heart, a novel by Charles Martin (Center Street).


Media and Movies
Media Heat: 'Extreme' Bear Grylls on Today
This morning on the Today Show: Bear Grylls, author of Extreme Food: What to Eat When Your Life Depends on It (Morrow, $15.99, 9780062416759).
---
This morning on NPR's Morning Edition: Emma Hooper, author of Etta and Otto and Russell and James: A Novel (Simon & Schuster, $26, 9781476755670).
---
Today on Fresh Air: Maureen Corrigan, author of So We Read On: How The Great Gatsby Came to Be and Why It Endures (Back Bay, $16, 9780316230063).
---
Today on C-SPAN's Washington Journal: Michelle Malkin, author of Who Built That: Awe-Inspiring Stories of American Tinkerpreneurs (Mercury Ink, $28, 9781476784946).
---
Monday on a repeat of the Diane Rehm Show: Yochi Dreazen, author of The Invisible Front: Love and Loss in an Era of Endless War (Crown, $26, 9780385347839).

Also on Diane Rehm: Candice Bergen, author of A Fine Romance (Simon & Schuster, $28, 9780684808277).


Movies: Mermaids In Paradise; The Emigrants
Good Universe has acquired a comedy pitch from Portlandia writer-director Jonathan Krisel and writer Graham Wagner for Mermaids In Paradise, adapted from Lydia Millet's novel. Deadline.com reported that "Krisel is set to help the pic and Wagner will write the screenplay, marking the feature debuts of both." Pacific Electric Picture Co.'s Ed Helms and Mike Falbo will produce with Danica Radovanov and Krisel. Nathan Kahane and Joe Drake of Good Universe are executive producing.

"We can't imagine a better team coming together to adapt this fantastic property," said Kahane, one of the executive producers. "We're thrilled to be working on Jonathan and Graham's first feature project after so much success in television, and Danica, Ed and Mike make the perfect team to help bring their vision to the big screen."

---

Daniel Espinosa (Child 44) will direct The Emigrants, adapted from Swedish author Vilhelm Moberg's novel. "Cinephiles will know that Jan Troell made a wonderfully received 1971 movie based on the same material (it earned four Academy Award nominations including Best Picture, Best Director, Best Actress, and Best Adapted Screenplay), but maybe there's room for improvement?" Indiewire wrote. Petter Skavlan (Kon-Tiki) is writing the script. Filming is slated to begin in 2017.


Books & Authors
Awards: Orwell; Wolfson History; Orion; Australia Book Industry
James Meek's Private Island: Why Britain Now Belongs to Someone Else won the £3,000 (about $4,700) Orwell Prize, which recognizes work that comes closest to George Orwell's ambition "to make political writing into an art," the Guardian reported. Chair of judges Gillian Slovo said that Meek "has not written a polemic or an ideological tract, but a careful and elegant exploration of what exactly privatization has produced in our country. It more than passed the Orwell test of political writing as art, and for this the judges were unanimous in choosing it as the winner."

---

The winners of this year's Wolfson History Prizes are Richard Vinen for National Service: Conscription in Britain, 1945-1963 and Alexander Watson for Ring of Steel: Germany and Austria-Hungary at War, 1914-1918. Each author receives £25,000 (about $39,184).

---

Finalists for the Orion Book Award, honoring "books that deepen the reader's connection to the natural world through fresh ideas and excellence in writing" and sponsored by Orion magazine, are:

Fiction
The Bees by Laline Paull (Ecco)
Divine Animal by Scott Russell Sanders (Earth Works Publishing)
Invisible Beasts by Sharona Muir (Bellevue Literary Press)
The Land of Love and Drowning by Tiphanie Yanique (Riverhead)
Long Man by Amy Greene (Knopf)

Nonfiction
A Country Called Childhood by Jay Griffiths (Counterpoint)
Feral by George Monbiot (University of Chicago Press)
The Sixth Extinction by Elizabeth Kolbert (Holt)
Windfall by McKenzie Funk (Penguin)
Zoologies by Alison Hawthorne Deming (Milkweed Editions)
---
At the Australia Book Industry Awards, besides the many winners in the book categories, Mark Rubbo, owner of Readings, with five stores in and around Melbourne, won the Lloyd O'Neil career award. In a profile of Rubbo, who founded the first Readings store almost 40 years ago, the Age quoted O'Neil award presenter Henry Rosenbloom of Scribe publishers who said, "In a long career [he] has demonstrated not just superb professional judgment, but a powerful community-building spirit that has placed books, writing, and reading at the centre of civilised life."
His stores are "part of the texture of Melbourne life" and he has provided "more than just a source of books from home and abroad, the popular, the literary and the obscure," the Age continued. He was founding chair of the Melbourne Writers Festival; a president of the Australian Booksellers Association; chair of the Australian Book Review board; on the board of the Wheeler Centre; established the Readings Foundation, which has contributed $700,000 (about US$552,800) to literacy and culture projects; and founded two writing prizes.


Midwest Connections June Picks
From the Midwest Booksellers Association, three recent Midwest Connections Picks. Under this marketing program, the association and member stores promote booksellers' handselling favorites that have a strong Midwest regional appeal:

The Jesus Cow: A Novel by Michael Perry (Harper, $25.99, 9780062289919). "Life is suddenly full of drama for low-key Harley Jackson: A woman in a big red pickup has stolen his bachelor's heart, a Hummer-driving predatory developer is threatening to pave the last vestiges of his family farm, and inside his barn is a calf bearing the image of Jesus Christ."

New Prairie Kitchen: Stories and Seasonal Recipes from Chefs, Farmers, and Artisans of the Great Plains by Summer Miller, photographs by Dana Damewood (Agate Midway, $29.95, 9781572841673). "Beautiful full-color photography and terrific storytelling will lead readers through a wonderful diversity of cooking styles and recipes sure to appeal to any palate."

Wherever You Go by Pat Zietlow Miller, illustrated by Eliza Wheeler (Little, Brown, $17, 9780316400022). "An inspiring and beautiful celebration of life and new experiences--perfect for graduations and fans of Oh, the Places You'll Go!"


Book Brahmin: Heidi Pitlor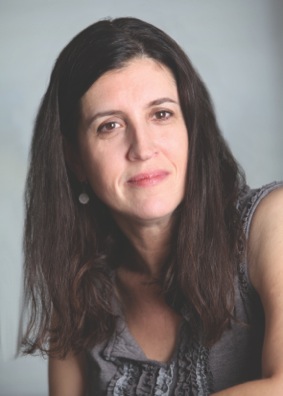 photo: Floyd Aynsley
Heidi Pitlor has been the series editor of The Best American Short Stories (Houghton Mifflin Harcourt) since 2007 and has worked alongside such authors as Richard Russo, Elizabeth Strout and Alice Sebold. She is also the author of the novels The Birthdays (Norton, 2006)--about a family in which three women are pregnant--and The Daylight Marriage (Algonquin Books, May 5, 2015), in which a wife and mother goes missing. Pitlor lives near Boston with her husband and twin son and daughter, their hamster, and a staggering amount of literary magazines that she reads for her day job.
On your nightstand now:
Right now, I'm enjoying: Bad Feminist by Roxane Gay (if you haven't heard of her, please, for the love of God, check her out); The Sea, the Sea by Iris Murdoch; Being Mortal: Medicine and What Matters in the End by Atul Gawande; The Children Act by Ian McEwan; and The Kind Worth Killing by Peter Swanson.
Favorite book when you were a child:
One Morning in Maine by Robert McCloskey. I still fantasize about living off the land on an island in Maine and taking a boat to Buck's Harbor to get an ice cream cone with Dad. I probably shouldn't admit this.
Your top five authors:
For fairness, I'm not naming any American authors known primarily for short stories. Margaret Atwood, Virginia Woolf, Ian McEwan, Roddy Doyle, Hope Edelman. Edelman's Motherless Daughters was life-changing for me, as someone who lost her mother young.
Book you've faked reading:
Infinite Jest by David Foster Wallace. I do want to read it some day.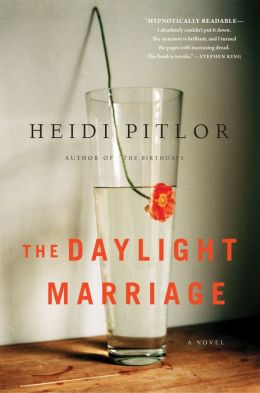 Book you're an evangelist for:
Andrew Solomon's magnificent, empathy-promoting Far from the Tree. Those close to me know how I proselytize about this book. I'm sorry. Sort of. It's just that if you want to become a better person, a better parent and human being, you really should read this.
Book you've bought for the cover:
Balzac and the Little Chinese Seamstress by Dai Sijie (designed by the incomparable Gabriele Wilson).
Book that changed your life:
Susan Minot's Lust. I was around 19 when I read these beautiful, searing stories. Before then, I wasn't fully aware of the ways in which love and sex and lust could be perplexing and imperfect. Because, well, I was 19.
Favorite line from a book:
"Who are you, toward whom I rise?" --"The Little Mermaid," Hans Christian Andersen
Which character you most relate to:
Garp from The World According to Garp by John Irving. I love so much in this book: Garp's strange beginnings and upbringing, his unflagging hope, his heroic and flawed mother. I'm not sure if I relate to him or admire him or maybe just understand him. But his life story stays with me and there is something about this book that I find at once destroying and affirming.
Book you most want to read again for the first time:
Stoner by John Williams, recommended to me by my wonderful editor at Algonquin. I wasn't hooked right away, but once I was, I had to ration the pages because I didn't want it to end.


Book Review
Review: Muse
Muse by Jonathan Galassi (Knopf, $25 hardcover, 9780385353342, June 2, 2015)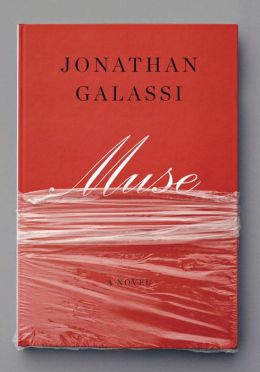 Part satire, part fantasy and unabashed in its affection for the world of traditional publishing, Farrar, Straus & Giroux president and publisher Jonathan Galassi's first novel, Muse, is a captivating roman à clef, written with the insight and wit of a true insider. An accomplished poet, Galassi (Left-Handed) effectively deploys both his knowledge of that art form and of the business of producing books in this clever story.
From its seedy offices on Union Square to the outsized personality of its founder, Homer Stern, the "scrappy but consequential" publishing house Purcell & Stern is a clear proxy for FSG, where Galassi has worked for the last 30 years, and its iconic leader, Roger Straus. Homer, a scion of the German-Jewish aristocracy, has spent his career locked in professional combat with Sterling Wainwright, owner of Impetus Editions and a certified member of the WASP establishment. The ferocity of their competition sustains the two men into their eighth decades.
To their rivalry comes Paul Dukach, the novel's protagonist. Hired by Homer as an editor, he brings to his job an "old-fashioned author-centered vision of publishing," but more than that, an obsession with the dynamic Ida Perkins, "the distinctive poetic voice of her generation." When Sterling, Ida's only publisher (a prize Homer covets), shares with Paul a collection of cryptic notebooks from one of her former lovers, the younger man is torn between these "figures from another era, these competing fathers." He eventually manages to meet his idol, now an elderly woman living out her final days in isolation in a Venetian palazzo, and Galassi uses that encounter to fashion a fitting resolution of the literary triangle that provides the plot's momentum.
Whether it's a trip to the Frankfurt Book Fair ("carnivorousness at its most rapacious, with a genteel European veneer") or a dinner with the founder of an Amazon-like e-tailer, aptly named Medusa, Galassi delivers realistic glimpses of pressures that loom over the traditional book business today. Equally pleasurable are his flights of fancy: a world where first editions of poetry books sell 750,000 copies and where the death of a beloved poet spurs the president to declare a national holiday; where literature occupies the center of the cultural conversation, rather than being exiled to the provinces inhabited by academics and a handful of acolytes.
For all the wistfulness of its backward-looking glance, Muse is anything but a nostalgia trip. Instead, this gentle, wry novel should reinforce the belief of anyone who loves books that the survival of the world Jonathan Galassi portrays is worth fighting for. --Harvey Freedenberg, attorney and freelance reviewer
Shelf Talker: Industry insider Jonathan Galassi's first novel is a sharp and affectionate look at the contemporary publishing business.


Deeper Understanding
Robert Gray: Bringing Your Home Library Identity to BEA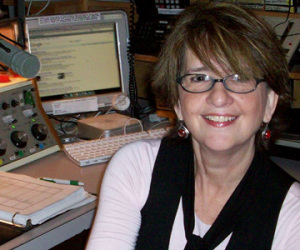 Binnie Klein
How I arranged my books kind of felt like the Holy Grail to my identity.

I recently heard these words spoken by Binnie Klein during an episode of WPKN radio's Home Page program, which she co-hosts with Duo Dickinson. The show focused on "Living with Books" and was recorded live at the Institute Library of New Haven, Conn. Audience members were encouraged to "bring a treasured book that has followed you everywhere."

"What's on the shelf defines you," guest Robin Black, author of Life Drawing, observed during the show, adding: "Books give your history, but they're also aspirational."

I needed to be reminded of this. Next week, we bookish folk will infiltrate New York City for BookExpo America, each of us covertly bringing our own home library identity with us, along with our book trade identity (bookseller, publisher, author, etc.).

For almost a decade, I've written pre-BEA columns for Shelf Awareness. Many of them have necessarily been about the uncertain future of the industry, especially when things looked grim. From 2007: "BookExpo America, which reminds us every spring that a promising future always trumps a muddled present." Or from 2010: "Same as it ever was. And now we're headed back to BookExpo. Handselling and handwringing will continue unabated."

This year, however, I've been reminded by the "Living with Books" broadcast of something that struck me during my first book trade show, at the moment I walked into the Miami Beach Convention Center in 1993 for ABA's annual event. I'd been a bookseller for less than a year, but knew at once I belonged there. Maybe that was just my home library identity overcompensating, but it was a useful survival tool nonetheless.

Listening to "Living with Books" has helped me prepare for yet another BEA, where the seeming infinity of potential reads can reach Borgesian levels. Even the limitless imagination of Borges might have struggled to conjure the bookish sensory overload that is Javits Center during BEA.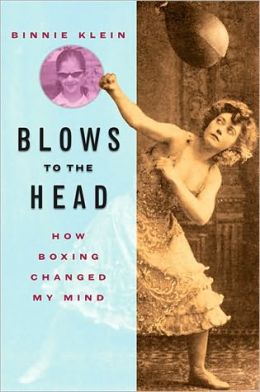 But I digress. In addition to Home Page, Binnie Klein also hosts A Miniature World, a music and interview show (upcoming guests include Elizabeth Alexander and Jonathan Galassi) and is a writer. Her 2010 book, Blows to the Head: How Boxing Changed My Mind, is a great read.

After hearing the "Living with Books" segment, I wondered if she'd ever been to BEA. Then I stopped wondering and simply asked her.

"I found myself at BookExpo in the spring of 2010, as the guest of SUNY Press, who had just published my book," Klein replied. "I felt like I should have arrived with my ISBN tattooed somewhere on my body--that's how excited and proud I was, especially as a 'late-bloomer.' Instead I arrived with an immediate concern--was I wearing comfortable enough shoes? I'd been warned that there would be a fair amount of walking. The place was huge, and everyone looked like a celebrity or near-celebrity to me." Afterward, she recalled that the "designated shuttle back to Grand Central, with its nametag-wearing passengers, felt like the camp bus home. We'd all been through something, and now we were going home with bags of book swag. My shoes had done their job."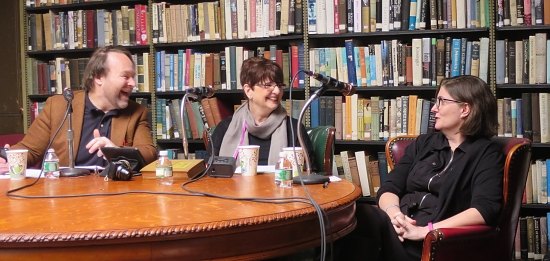 Dickinson, Klein & Black during WKPN's Home Page "Living With Books" live broadcast (photo: Brian Slattery/NewHavenIndependent.org)
I reminded Klein of what she and Robin Black had said in discussing the role books played in forming identity and self-definition. Noting that even when I'm in the middle of the BookExpo free-for-all next week, there will still be a part of my own home library identity that gives me needed perspective, I asked: Do you take your home library identity "on the road" when you travel, too?

"We carry within us the memories of phrases, characters, surprise endings, narrative drive that keeps us up at night, multiple insights within sentences that astonish," Klein replied. "My home library identity (Shall we dub it HLI?) is vast and thoroughly incomplete. It starts in childhood with Eloise and Golden Books and Rudyard Kipling and meanders through adolescence with Salinger and Hesse and poetry journals and lands more recently, at Tana French, George Hodgman, Paul Auster, Daniel Menaker, Walter Kirn, Will Wiles and the stack of new authors on my desk waiting, like little soldiers, to be called into service. I am very lucky to be a radio interviewer who can both read them and sometimes 'meet' them. We meet at the borders of their interests and mine, and when the magic happens, I'm again that little girl with crooked bangs reading Eloise in my room."

And that has now become my BEA 2015 goal: to "meet at the borders of their interests and mine," and hope for a few key moments "when the magic happens." Hope to see you, and your own wonderful HLIs, next week. --Robert Gray, contributing editor (column archives available at Fresh Eyes Now)