Notes: Google Hearing Delay Sought; iRex E-Reader in U.S.
The Association of American Publishers and the Authors Guild have requested a delay in the October Google settlement hearing "to gain time to amend the deal" after objections raised by the Justice Department last week (Shelf Awareness, September 21, 2009), the Wall Street Journal reported. In a filing with the U.S. District Court for the Southern District of New York, they asked the court to "schedule a conference on November 6 or at its convenience, to discuss any progress made during continuing negotiations."

"In order for the process to go forward in a reasonable and productive manner, we need more time than would be allowed by keeping the October 7 date for the fairness hearing," said Allan Adler, AAP's v-p for legal and governmental affairs.

---

The New York Times reported that iRex Technologies will enter the U.S. market "with a $399 touch-screen e-reader. . . . The iRex DR800SG will be able to buy digital books and newspapers wirelessly over the 3G network of Verizon, which is joining AT&T and Sprint in supporting such devices. And by next month, the iRex will be sold at a few hundred Best Buy stores, along with the Sony Reader and similar products."

"The e-reader has high awareness, but most people have still not seen or touched or played with them," said Chris Homeister, senior v-p for entertainment at Best Buy. "We feel that this is a technology that is beginning to emerge and that we can bring a unique experience to the marketplace."

"The iRex has an 8.1-inch touch screen and links directly to buy digital books in Barnes & Noble's e-bookstore and periodicals from Newspapers Direct, a service that offers more than 1,100 papers and presents them onscreen largely as they appear in print form," according to the Times.

---

Author events like the International Writing Program and Iowa Writers' Workshop series at Prairie Lights Bookstore thrive in Iowa City, Iowa, according to the Press-Citizen, which reported that it has been "less than a year since Iowa City was designated by UNESCO as the third City of Literature in the world. Edinburgh, Scotland, and Melbourne, Australia, also have received the designation."

"It seems to me that every literary event is well attended right now," said Christopher Merrill, director of the international program. "It seems when I first came here, you could go to a reading and six people would show up. Now, 60 on a Sunday afternoon is normal."

"We come here to do the workshop, and we know it will be really intense, but it is nice to know the community is so receptive," said poet Erika Jo Brown.

---

The Brutal Telling by Louise Penny is the latest pick in the Barnes & Noble Recommends program. B&N said that one of its booksellers praised the book as "a riveting story that unfolds like a chain of paper dolls, until it reaches its startling conclusion." Another bookseller said, "Thank you for introducing me to a terrific new mystery writer. Why hadn't I discovered this series before? Inspector Gamache is magnifique! I can't wait to read the first four books. This is the perfect autumn curl-up-on-your-couch-with-a-café au lait read."

---

Some Canadian indie booksellers gave a lukewarm reception to Oprah Winfrey's latest book club pick, Say You're One of Them by Uwem Akpan. According to Quill & Quire, "While larger retailers such as Indigo and Costco are likely scrambling to stock the book, most of the Canadian indie retailers Q&Q Omni talked to on Monday weren't in any hurry to do likewise. In fact, most said they don't even plan to order copies unless customers specifically ask."

---

"The Bookstore Cometh" headlined the Local Fort Greene/Clinton Hill New York Times blog post reporting that Jessica Stockton-Bagnulo, co-owner of Brooklyn's highly anticipated Greenlight Bookstore, admitted "'there was a moment last fall when we thought we were going to have to put this off.' But she said that the spirited neighborhood and other fortuitous circumstances seemed to bring it all back together. Greenlight's grand opening weekend will be October 24 and 25, but the store, on Fulton and South Portland, will likely open before then."

---

For those of you keeping score at home, the Associated Press (via Business Week) reported that hardcover, audio and e-book sales of Dan Brown's The Lost Symbol "topped 2 million copies for its first week of release in the United States, Britain and Canada. The total is 'well over' 2 million for English-language editions worldwide, according to Doubleday spokeswoman Suzanne Herz." She also noted that approximately 5% of the total were sold as e-books.

---

The French National Book Centre awarded more than 400 independent bookstores the new three-year quality label. Bookseller.com reported that booksellers "had to respond to a number of criteria to qualify for the LIR, or librairies indépendantes de référence. These included deriving at least half their turnover from the sale of books, proof of independence, diversity of stock, the quality of staff and services, and a strong programme of events.

"In exchange, they are entitled to exoneration from the payroll tax, or taxe professionnelle (TP), that is levied by local authorities, starting from next year. The label, which was officially launched last April, was one of the proposals in the 'Plan Livre' that was adopted by the cabinet in November 2007 to bolster the book business."

---

Bowker's PubTrack Consumer and the Association of American Publishers will host "The Big Picture," a webinar for industry professionals on consumer book buying trends for the first half of 2009, from 2-3 p.m., Thursday, October 22. The webinar will include the most recent book consumer population demographics, types of books being purchased, where readers buy their books, how they learn about new titles, the impact of the Internet and interest in e-books and audiobooks. For more information, contact PubTrack Consumer or e-mail PubTrackInfo@bowker.com.
---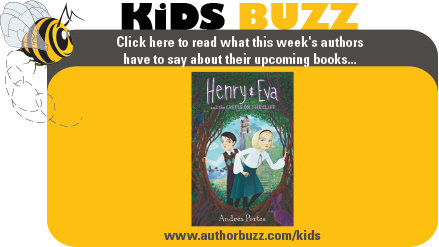 ---