Notes: The Inkwell Bookstore's Secret Move; E-fairness Update
Kathleen Thut, co-owner of the Inkwell Bookstore, Falmouth, Mass., told the Bulletin that her shop will celebrate its fifth anniversary this summer in a new Main Street location, which will be announced as soon as the lease agreement is finalized. "The store staff started packing up earlier this week, and the store is now open for special order pick-ups only. Although the task of moving is daunting, Thut said it is also exciting," the Bulletin wrote.

"One of our biggest problems has always been a lack of parking," she said. "We want to accommodate our customers' needs and will be better equipped to do so in our new space. We offer a wide array of author events, book clubs, and art shows and we will be doing even more events now that we'll have the appropriate parking."

"We're happy about all the things we can continue to provide as an indie bookstore. It's a new beginning for us," she added.

---

Bookselling this Week featured updates on e-fairness legislation efforts in several states and reported that "a broad and diverse coalition" is supporting the cause in California, including the ABA, NCIBA, SCIBA, Christian Booksellers Association, California Retailers Association, Barnes & Noble and Wal-Mart.

"The fact that a broad coalition of retailers and associations has come together for e-fairness makes very clear how important sales tax equity is for the economic health of retail businesses, both large and small," said ABA CEO Oren Teicher.

In Virginia, e-fairness legislation was voted down by the House of Delegates a week after it had passed in the Senate (Shelf Awareness, February 19, 2010), but BTW noted that "it was expected that e-fairness language would be included in the Virginia budget, so ABA continues to ask its member bookstores to contact their legislators in support of e-fairness."

---


John Grisham is writing a series for kids featuring "a precocious amateur lawyer," the New York Times reported. The debut title, Theodore Boone: Kid Lawyer, will be published in May by Penguin Young Readers Group, "a move that takes him away from his long-time publisher, the Doubleday imprint of Random House.... Doubleday will still publish Mr. Grisham's forthcoming legal thriller for adults, an untitled work that will be released in October," the Times wrote.

"Children's publishing is totally different from adults," said David Gernert, Grisham's agent, adding that the author "felt that it would be a good idea to explore the world of children's publishing and talk to a couple of different people."

---

A pair of Washington State bookstores--Eagle Harbor Book Company, Bainbridge, and Vintage Books, Vancouver--are celebrating birthdays this year. Bookselling this Week reported that both "are looking back on their history while preparing for a vibrant future."

"I'm keeping it going for the next owners. It's a responsibility to the community," said Morley Horder, owner of Eagle Harbor Book Company, which will be 40 years old tomorrow.

Vintage Books is 35 this year, and owner Becky Milner said, "It's still fun to come to work every day.... I tell my husband I'm going to do it till I'm 95."

---

John Makinson, chairman and CEO of the Penguin Group, spoke with the Daily Mail about the publishing industry's present and future, observing that the "transition from physical to digital is a momentous moment for the industry. The decisions that we take now on behalf of authors will determine the future of publishing."

Makinson expressed doubts about the prevailing theory that the book industry may be headed down the road the music industry has been traveling for a decade.

"The success of the independent stores suggests that people do have a particular affinity with the product," he said. "Music shops do not have the same charisma. The CD format and DVDs are very impersonal, they're polythene-wrapped and functional things that you don't want to collect." On the other hand, he noted that moves like Apple's introduction of the iPad could play a role in "introducing a large new audience to the reading of electronic books."

Makinson also expressed optimism regarding the future of indie bookstores, despite the many challenges they face: "The book market is the only one I know where the consumer will knowingly pay more for exactly the same thing to support a local business."

---

Obituary note: Ed Thomas, owner of Book Carnival, Orange, Calif., died Tuesday. He was 77. The Orange County Register featured a moving tribute, recalling that until recent months when he began spending less time in the store, "Thomas was almost always behind the counter, open book in hand (he read the way other people breathe) surrounded by stacks of the just-finished and the about-to-begin. If you wanted something he'd gladly put down his book to help you, though if he liked it, and thought you might, he'd try to sell that one to you, too."

His daughter, Cindy Cary, said there will be a "celebration of his life soon. Naturally, it will be at Book Carnival. This was his church." In lieu of flowers, the family asks that donations be made to St. Jude's Children's Hospital by calling 800-873-6983 and then using the tribute number 25678092.

---

Book (cover) trailer of the day: The Journal Keeper: A Memoir by Phyllis Theroux (Atlantic Monthly Press).

---

Conceding that the effort may pose no threat to the popularity of beer pong on college campuses, the Los Angeles Times Jacket Copy blog reported that the Antiquarian Booksellers' Association of America, the Fellowship of American Bibliophilic Societies, the Center for the Book and the Rare Books and Special Collections Division at the Library of Congress are joining forces in hope of interesting more students into the field of rare book collecting with a National Collegiate Book Collecting Contest.

---

Batman vs. Superman. Just days after a 1938 Superman comic book set a new record by selling for $1 million (Shelf Awareness, February 25, 2010), a 1939 copy of Detective Comics No. 27--in which Batman debuts--sold at auction for $1,075,500, the Washington Post reported.

---

"What is the point of dustjackets?" asked Peter Robins on the Guardian's Books Blog. Having noticed more jacketless titles being being published recently, he observed that "the jacket remains an unnecessary and vulnerable encumbrance. That, at least, is how it has always seemed to me--and some in the book trade appear to be reaching the same conclusion."

---


In his paean to bookshelves, Kevin Hartnett wrote in the Millions: "What other vessel is able to hold with such precision, intricacy, and economy, all the facets of your life: that you bake bread, vacationed in China, fetishize Melville, aspire to read Shakespeare, have coped with loss and still tote around a copy of The Missing Piece as a totem of your childhood.... To the extent that bookshelves persist, it will be in self-conscious form, as display cases filled with only the books we valued enough to acquire and preserve in hard copy. The more interesting story, however, the open-ended, undirected progression of a life defined by books will surely be lost to a digital world in which there is no such thing as time at all."

---

Shelf Awareness children's editor Jennifer M. Brown is working with Readeo's CEO and founder Coby Neuenschwander to launch the new service, which promotes shared reading over the Internet.

Readeo allows two people who are separated geographically (such as a grandparent and grandchild or a military parent and his or her child) to share books together in real time while connected in a BookChat (in which they can see each other via a video connection). On the screen, they see the same digitized picture book and turn the pages together.

Readeo is launching with well-known titles from four publishing partners: Blue Apple Books, Candlewick Press, Chronicle Books, and Simon & Schuster Children's Publishing. In her role as editor on the site, Brown works with Readeo's publishing partners to select the titles she believes best enhance the read-aloud experience.

---

Effective March 15, Kathleen Schmidt will join Shreve Williams Public Relations as director of publicity and digital media, part of a move by Shreve Williams to expand its services to include multi-platform digital media campaigns for authors and publishers. Schmidt has been v-p, director of publicity, at Atria Books since 2006. Earlier she was director of publicity for Dutton and Gotham Books and began her career at Carol Publishing.

---

Random House has announced changes in its digital leadership structure. The team will report directly to Madeline McIntosh, president, sales, operations and digital, who rejoined Random House in December after a stint with Amazon in Europe.

"Madeline is announcing the formation of new teams that will be fully dedicated to digital-content development, digital sales development, and online marketing," said chairman and CEO Markus Dohle.

The new roles and departments include:
Nina von Moltke, v-p, digital publishing development
Amanda Close, v-p, digital sales and business development
Pete McCarthy, v-p, online and digital marketing
Continuing in their current roles are Andrew Weber, senior v-p, director, operations and technology; Joan DeMayo, senior v-p, director, children's sales; and Jaci Updike, senior v-p, director, adult sales.
---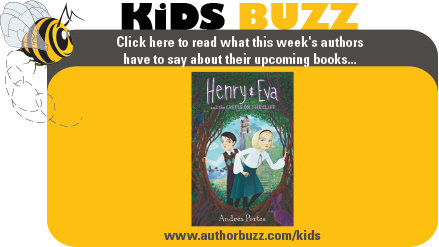 ---