Shelf Awareness for Tuesday, November 23, 2010

Quotation of the Day
Books 'Turn Up in Your Life When You Most Need Them'
"I think books are like people, in the sense that they'll turn up in your life when you most need them. After my father died, the book that sort of saved my life was Gabriel García Márquez's novel One Hundred Years of Solitude. Because of that experience, I firmly believe there are books whose greatness actually enables you to live, to do something. And sometimes, human beings need story and narrative more than they need nourishment and food."
--Actress Emma Thompson on choosing seven "books that made a difference" for
O magazine
.


News
Image of the Day: The Neighbors Are Watching Launch Party
Last week Book Works, Del Mar, Calif., hosted a launch party for The Neighbors Are Watching by Debra Ginsberg--who reviews regularly for Shelf Awareness! The event included a VIP reception at which a small group of customers sat and talked with Ginsberg about her book. At the store: (from l. to r.) bookseller Elena Spagnolie; bookseller Taylor Martindale; Book Works founder Milane Christiansen; events coordinator and publicist Jennifer Chinn; Adrian Newell of Warwick's, La Jolla; Blaze Ginsberg; Debra Ginsberg; Gabriel Barillas of HarperCollins; and Book Works owner Lisa Stefanacci.


Notes: Black Friday Week Deals; Avoiding E-Books on the iPad
Black Friday--which MarketWatch relabeled "The Five Days of Black Friday"--and Cyber Monday bookend Barnes & Noble's promotion plans this week. In addition to deals of up to 50% off on certain books, movies, toys and games, the company is also giving away free one-year memberships (value $25) to the first 25 customers who make a $50 purchase at participating stores on Black Friday. B&N will feature a variety of online-only "Cyber Monday" specials as well.

Amazon is also stretching its Black Friday promotions throughout the week and will offer enticements that include a "heavily discounted" Deal of the Day, as well as limited-time Lightning Deals.

In a piece headlined "Black Friday and Current Deals for Book Lovers," CultureMob showcased e-reader deals at retailers Best Buy (Wi-Fi Nook for $99.99) and Target (AT&T HTC Aria free with a two-year agreement and minimum of a $15 monthly data plan), while noting that for Black Friday explorers "looking for a good deal on a physical book, Borders will have 50% off selected items in-store."

---


Approximately 35% of iPad owners have not used the devices to read e-books, according to preliminary findings from a nationwide survey by Simba Information, which based its estimate on more than 1,800 respondents selected on a nationally representative basis.

"The fact that over a million iPad buyers haven't used the gadget for e-books shows that not all new gadgets equate to a new e-reader," said Michael Norris, Simba's senior trade book analyst. "Research has already shown us that with multi-use devices, reading falls down on the list of things to do."

Norris added that it was unlikely "the U.S. market can support scores of dedicated e-book reading devices since so many consumers only buy a small number of books in a given year and the book buying public isn't turning toward e-books as rapidly as most think. However, the current crop of devices available (including the iPad and the iPhone) provides different types of value and trade-offs to diverse consumers; ongoing surveys show that the idea of there ultimately being 'one device to rule them all' is false."

---

Amazon's Kindle and Barnes & Noble's Nook Color earned CNET Editors' Choice Awards, becoming the first winners in a category that hadn't previously existed "largely because it has evolved--and continues to evolve--so quickly. We expect to see new e-readers at CES 2011 (January) along with a lot more Android tablets that should become more compelling digital-reading devices as they get more affordable. If you're shopping in the meantime, the Kindle and Nook Color are our top choices, depending on your price range and screen preference (e-ink versus color LCD)," CNET wrote.

Time magazine offered a comparative review of the two devices and concluded they "are different enough that choosing between them isn't a head scratcher. If you want a monochrome E Ink screen, absurdly long battery life and the option of 3G wireless so you don't need to hunt for a wi-fi hotspot, buy a Kindle. If you crave backlight color and a touch interface, don't require 3G and don't mind charging up your gadgets every couple of days, get a Nook Color. I like 'em both--and I don't see either being rendered obsolete by pricier full-strength tablets any time soon."

---

Barnes & Noble launched a new advertising campaign yesterday for the Nook Color e-reader. The focus of the campaign is "Love of Reading," a 30-second TV spot that will air in major markets during top-rated network shows, including Glee, Dancing with the Stars and Saturday Night Live.

---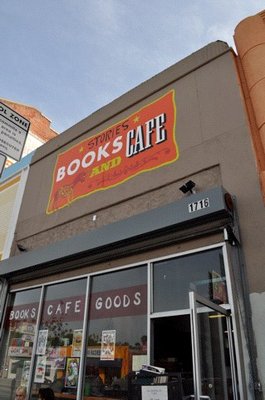 The Echo Park Eastsider interviewed Claudia Colodro, co-owner of Stories Books & Café, Los Angeles, Calif., which "continues to thrive and survive. On any given day, check out the bookstore or café to find readers enjoying a coffee, something on the menu, lounging through stacks of new and used books or busy on their laptops."

"The community, all of it, has been incredibly great in welcoming us and making us part of it," said Colodro of the two-year-old bookshop. "And this is a mixed community. Some residents have been here for decades, some are more recent members. Young, old, Latino, non-Latino... everyone has shown incredible support and gratitude."

---

Hillary Jordan's novel Mudbound was selected for next year's One City, One Story program in Pasadena, Calif., the Star-News reported.

---


Skyhorse Publishing has bought Allworth Press, New York City, which specializes in business and self-help books for artists, photographers, graphic designers, interior designers, filmmakers, performing artists and authors. The house publishes 18-20 titles a year, which Skyhorse intends to increase. The backlist of more than 300 titles includes Emotional Branding, The Elements of Graphic Design and Legal Guide for the Visual Artist.

Allworth as founded in 1989 by Tad Crawford, who will continue as publisher.

---

Everybody's a critic. New York magazine reported that when CNN's Larry King asked former President George H.W. Bush how he felt about his son's memoir, Decision Points, he "offered muted praise: 'Good. I think he did a good job of selling the darn thing, he's been out there all over the place. But I liked it.' "

---

Stand clear of the closing doors, please... muggles! Alert subway riders in New York may notice a timely addition to the city's transit system. The Daily News reported that "an enchanted symbol has appeared on a 14th St. Union Square subway sign--one that any Harry Potter fan will recognize as a clever nod to the boy wizard's magical world: a maroon circle emblazoned with the mystical number 9 3/4." The next stop is Hogwarts.

---

In his GeekDad column, Wired's Jonathan Liu considered the implications of judging a book by its cover. He examined two sets of book covers for the Touchstone Trilogy by Steve Augarde and asked: "Which trilogy would be more likely to pique your interest? Who would you guess is the target audience for the books?... How about you? Have you ever misjudged a book because of its cover--either surprised despite a bad cover or disappointed by a good one?"

---

NPR's Weekend Edition chose this year's "Best Cookbooks: Real-Life Labors of Love" and observed that "2010 was a monster year for cookbooks. It's the last thing you'd expect in the heyday of the food blog, the TV tie-in, the crowd-sourced recipe. But what we have here is an overwhelming display of carefully crafted books produced after years of research, recipe-testing and tireless detective work."

---

"Books for Travelers: Gift Ideas for the Holidays" were recommended by the Associated Press (via ABC News), which noted: "Lugging these tomes on an airplane may put your luggage over the weight limit. But if you're tucking gifts under your tree or shipping from an online retailer, these beautifully illustrated hardcovers are ideal for folks who like to dream about faraway places--as well as for those looking for real-world ideas."

---

Fun tagline for a bookstore event: "the experience you can't download!" From Books Inc.'s announcement about an appearance November 29 by Apolo Ohno, author of Zero Regrets.

---


Used bookstore the Book Nook opened last week at 101 N. Second St. in Saint Clair, Pa. The Pottsville Republican Herald noted that there had been "a lack of reading material in the county" when the Waldenbooks in Pottsville's Fairlane Village mall closed in January.

"We were tired of driving an hour to Douglassville to buy books," said co-owner Linda Rhodes. "A lot of the customers that have come in so far have said the same thing.... and the borough council has welcomed us with open arms. The town really helps you out.... The council members were here with the mayor (Robert Maley) on Monday to wish us well."

---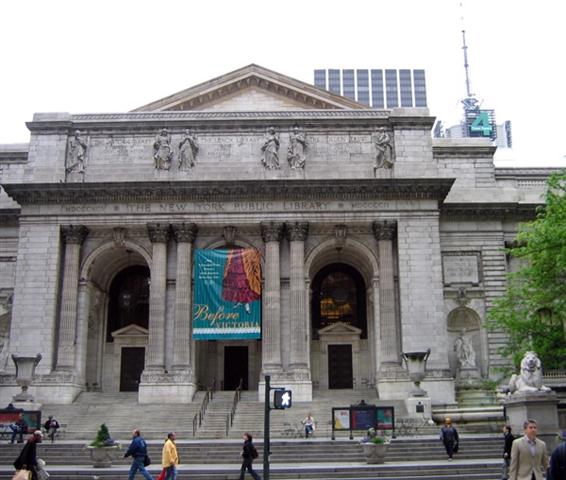 Flavorwire showcased the "Most Beautiful Public Libraries in the U.S.," observing that "most roundups of beautiful libraries focus on what's inside. And while we love vaulted ceilings and overflowing bookshelves as much as the next guy, we'd argue that the facades are just as important. From futuristic steel-and-glass structures to early American structures steeped in design history, here are ten public libraries that prove that free books and internet access don't need to be the only reason you visit these architectural gems."

---

Cynthia Robbins has been named library specialist at Globe Pequot Press and continues as national accounts manager. In her new role, Robbins will work on digital content and reach out to librarians with the publisher's new library social media programs.

---

Jonathan Yaged has been appointed president of the Macmillan Children's Publishing Group. He has been chief operating officer of House Party, Inc., and until earlier this year held several positions at Disney, most recently v-p and U.S. publisher, Disney Book Group.


Media and Movies
Media Heat: The Barefoot Contessa Talks Thanksgiving Food
Today on NPR's Talk of the Nation: Ina Garten, author of Barefoot Contessa How Easy Is That?: Fabulous Recipes & Easy Tips (Clarkson Potter, $35, 9780307238764/0307238768).
---
Tomorrow morning on MSNBC's Morning Joe: Buddy Valastro, author of Cake Boss: Stories and Recipes from Mia Famiglia (Free Press, $25.99, 9781439183519/1439183511).

---

Tomorrow on the Martha Stewart Show: Darryl Estrine, author of Harvest to Heat: Cooking with America's Best Chefs, Farmers, and Artisans (Taunton Press, $40, 9781600852541/1600852548).

---

Tomorrow on NPR's Talk of the Nation: Jane Leavy, author of The Last Boy: Mickey Mantle and the End of America's Childhood (Harper, $27.99, 9780060883522/0060883529).

---

Tomorrow on NPR's Diane Rehm Show, readers review Hannah Coulter by Wendell Berry (Shoemaker & Hoard, $14.95, 9781593760786/1593760787).

---

Tomorrow on the Joy Behar Show: Pat Cooper, co-author of How Dare You Say How Dare Me! (Square One, $24.95, 9780757003639/075700363X).

---

Tomorrow on CBS' The Talk: Apolo Anton Ohno, author of Zero Regrets: Be Greater Than Yesterday (Atria, $26, 9781451609066/145160906X).

---

Thanksgiving Day on a repeat of NPR's Diane Rehm Show: Rosanne Cash, author of Composed (Viking, $26.95, 9780670021963/0670021962).

---

Thanksgiving Day on KCRW's Bookworm: Breyten Breytenbach, the author of several books published by Archipelago Books and Haymarket Books, including Notes from the Middle World (Haymarket, $18, 9781931859912/1931859914).

---

Thanksgiving night on a repeat of the Late Late Show with Craig Ferguson: Condoleezza Rice, author of Extraordinary, Ordinary People: A Memoir of Family (Crown Archetype, $27, 9780307587879/0307587878).


Television: Locke & Key
Miranda Otto (War of Worlds, the Lord of the Rings sequels and ABC's Cashmere Mafia) will star in Fox's drama pilot Locke & Key, based on the graphic novel by Joe Hill and Gabriel Rodriguez. Deadline.com reported that Josh Friedman (Terminator: The Sarah Connor Chronicles) wrote the pilot and Mark Romanek is in negotiations to direct.


Movies: Team of Rivals; Brighton Rock Trailer
Daniel Day-Lewis will star as Abraham Lincoln in the film version of Doris Kearns Goodwin's Team of Rivals, the Wrap reported. Steven Spielberg will direct the DreamWorks Studios movie from a screenplay by Tony Kushner. Filming is expected to begin next fall for a late 2012 release.

"Daniel Day-Lewis would have always been counted as one of the greatest of actors, were he from the silent era, the golden age of film or even some time in cinema's distant future," Spielberg said. "I am grateful and inspired that our paths will finally cross with Lincoln."

---

A trailer has been released for director Rowan Joffe's adaptation of Brighton Rock--which will open in the U.K. Febriuary 4--but the Guardian cautioned not to consider this a remake: "Rather than taking his cue from the 1947 classic he returned directly to Graham Greene's novel, and, re-setting the story in the '60s, formed a towering study of female suffering, with brilliant performances by Sam Riley, Helen Mirren and Andrea Riseborough."


Books & Authors
Gift Books 2010: Cookbooks, Round 2
Just looking at cookbooks can put the pounds on, especially when the cookbooks focus on dessert. The cover of Ready for Dessert: My Best Recipes by David Lebovitz (Ten Speed Press, $35) features a cake being chocolate-frosted and looks so attainable, unlike many a cover dessert photograph, that you feel you'll be okay with the recipes. According to the NYT, cupcakes have jumped the shark and pies are in the ascendancy (yes!), but how could you resist Guinness-Gingerbread Cupcakes, especially with photographer Maren Caruso's full-page shot of the moist cupcakes with frosting and curling lime peel? Lebovitz is a bit light on pie recipes, with only five, but makes up for it with some lovely tarts (Fresh Fig and Raspberry), cobblers and crisps. Of course, there are also cookies, custards, puddings and frozen desserts. And lots of cakes.
Should this not be enough for you, more cake recipes are available in Warren Brown's United Cakes of America: Recipes Celebrating Every State (Stewart, Tabori & Chang, $29.95). The usual suspects are well-accounted for--Coca-Cola Cake from Georgia, Key Lime Pie from Florida--but Brown highlights lesser-known recipes, like Silver Cake from Alabama (a velvety and tender glazed white cake), Jalapeño Cheddar Cheesecake from Arizona, Tennessee Mountain Stack Cake (six layers with a dried apple filling). The book has sidebars about the recipes and other state-specific treats, like Pennsylvania church spread; photos to clarify steps, like how to remove vanilla bean seeds; and other nuggets (the Rice Crispies elves were introduced in 1933; the sweet potato was the primary food eaten by Revolutionary War soldiers). A fun cookbook.
Searching for cherry pie recipes (my dessert apex), I found a scrumptious one for Deep-Dish Sour Cherry Pie in Farmers' Market Desserts by Jennie Schact (Chronicle Books, $24.95). Obviously geared toward local produce, the recipes follow the seasons, and the author includes substitutions for out-of-season ingredients. Meyer Lemon-Goat Cheese Souffle Cakes with Fresh Raspberries can be served with a citrus compote, or Roasted Peach Melba can use plums. Tangerine-sicle Ice Cream, Ginger-Pear Skillet Cake, Cranberry-Pecan Tart in a Cocoa Crust--these delicious recipes are enhanced by Leo Gong's photos of the food, the produce, a few animals and the farmers.
Tuttle Publishing turns out some lovely cookbooks, and its The Arabian Nights Cookbook by Habeeb Salloum ($24.95) continues that tradition. Salloum introduces the recipes with an introduction to modern Gulf cooking, then explains each recipe, with history, commentary, detailed instructions when needed and some asides about his family. From something as simple as Orange and Olive Salad to Baked Chicken with Almonds and Rice to Cauliflower Sautéed with Chili Peppers and Fresh Coriander, the recipes are tantalizing and diverse.
More diverse recipes can be found in Breaking Bread: Recipes and Stories from Immigrant Kitchens by Lynne Christy Anderson (University of California Press, $24.95). Anderson visited the homes of immigrants to record their stories and to hear about their culinary traditions, memories and recipes. Sehin Mekuria fled Ethiopia in 1979, lives in Massachusetts and works as an accountant. Her recipe for lamb stew is not just a recipe, it's the story of her as the food authority among her siblings, her sense of duty, the traditions she keeps alive, memories of her brother, and what life in America means. "Back home, people can get together to have coffee. Here, we're just running all the time." Barry Nolan, from Ireland, works as an interactive multimedia graphic designer, and when he invites Anderson over for dinner, includes his mother in a village in County Cork via Skype. He cooks a dinner she always prepared for him and his siblings: baked fish with mashed potatoes, carrots and parsnips. "One of the pursuits, and disappointments, I've had here is trying to find a potato that actually tastes like the kinds we have in Ireland." Food powerfully evokes a past, a place left behind, and can bind a family, new or old, beautifully. Anderson gives voice to that, and Robin Radin's black-and-white photographs enhance the stories.--Marilyn Dahl
Click here to see Gift Books 2010: Cookbooks, Round 1.


Awards: Roald Dahl Funny Prize
Louise Yates and Louise Rennison have won 2010 Roald Dahl Funny prizes. Yates took the Funniest Book for Children Aged Six and Under award for Dog Loves Books, while Rennison's Withering Tights topped the Funniest Book for Children Aged Seven to Fourteen category.

Chair of judges Michael Rosen praised Dog Loves Books as an "outrageous idea, beautifully told and illustrated. Sometimes, what you want from a new
book is a surprise, something fresh and odd. So this book leaves behind some of the staples of present-day humor and gives us humor on every page with a dog that just wants to read books."

Judge Michael Rosen called Withering Tights "a witty, wry, inside view of what it feels like to be a gawky, witty girl who knows what's going on around her, is detached enough to comment on it all, but carried along in the flow all the same. There's a gag on every page with loads of funny situations and people."


Attainment: New Titles Out Next Week

Selected new titles appearing next week:

As Always, Julia: The Letters of Julia Child and Avis DeVoto edited by Joan Reardon (Houghton Mifflin, $26, 9780547417714/0547417713) chronicles the personal correspondence between Julia Child and her friend and unofficial literary agent.

Rescue: A Novel by Anita Shreve (Little, Brown, $26.99, 9780316020725/0316020729) follows a paramedic worried that his daughter is becoming an alcoholic.

Of Love and Evil by Anne Rice (Knopf, $24.95, 9781400043545/1400043549) is the second entry in the supernatural Songs of the Seraphim series.

Port Mortuary by Patricia Cornwell (Putnam, $27.95, 9780399157219/0399157212) is the 18th novel with detective Kay Scarpetta.

Barefoot Contessa Cookbook Collection by Ina Garten (Clarkson Potter, $99.99, 9780307720016/0307720012) is a boxed set including The Barefoot Contessa Cookbook, Barefoot Contessa Parties! and Barefoot Contessa Family Style.

A Voice from Old New York: A Memoir of My Youth by Louis Auchincloss (Houghton Mifflin, $25, 9780547341538/0547341539) explores the late author's connection with New York City.

The Sherlockian by Graham Moore (Twelve, $24.99, 9780446572590/0446572594) finds a literary investigator caught up in a murder case.

The Bed of Procrustes: Philosophical and Practical Aphorisms by Nassim Nicholas Taleb (Random House, $18, 9781400069972/1400069971) analyzes hubristic instances where people try to alter reality to suit their own desires.

Make Miracles in Forty Days: Turning What You Have into What You Want by Melody Beattie (Simon & Schuster, $23, 9781439102152/1439102155) outlines a specific method of self improvement.


Book Review
Book Review: Dear Mrs. Fitzsimmons
Dear Mrs. Fitzsimmons: Tales of Redemption from an Irish Mailbox by Greg Fitzsimmons (Simon & Schuster, $25.00 Hardcover, 9781439182697, November 2010)
Standup comic, writer and radio personality Greg Fitzsimmons stumbled on a cache of letters that his mother saved from his childhood and teenage years. Eagerly browsing through what she had deemed worth saving, he discovered the collection contained every last bad report she had ever received about him, starting with his preschool teacher's ridiculous complaint that he was unable to wiggle (the inability to wiggle should have tipped them all off that this was TROUBLE in short pants). Instead of burying this hoard of rebukes testifying that he was trouble every place he set foot, Fitzsimmons uses them as prompts in this merciless and hilarious memoir of his pugnacious early years and coming into his own as a comic. Humiliating craziness is recounted; blame is placed with acid zingers that define his style; and the incontrovertible evidence is laid out in the original letters and family photos.
"Raised by Irish parents from the Bronx, my culture was about short fuses, long grudges and zero tolerance for giving in," Fitzsimmons states in an emotionally complex portrait of his father who epitomized that culture--fierce, funny, inconsistent and scarily intimidating. When those bad reports arrived in the mail, Greg never knew whether his father (Bob Fitzsimmons, a popular talk-show host on New York City radio) would find them infuriating (leading to a hiding for little Greg) or funny (leading to a laugh-in by the whole family). Extreme mood swings and alcoholic rages were, to be sure, balanced by gales of laughter over whatever was handy to mock, but home was a breeding ground for Greg's hate and rage, which he would later "channel in a productive manner [in] drunken, smoke-filled stand-up comedy clubs."
Rebelling against a bullying patriarch was a full-time job for Greg as an adolescent. He began drinking seriously at 13 and, despite his self-described small-and-scrawny size, was always in fights. A typical exchange with his parents at that time: "Greg, get off the roof, you're drunk!" as he ignored their orders. The key to his survival was leaving home. After backpacking in Europe, he enrolled in Boston University. Never a dedicated student, Fitzsimmons discovered his passion in Boston--to stand in front of a crowd daring him to make them laugh when the looks on their faces said, "You loser, you can't even get us to crack a smile."
He recalls, "In Boston, they'd rather see a fistfight than a comedy show." Once he gave them both in a performance that earned a standing ovation from a really tough audience. "For me being funny was always in reaction to somebody telling me what to do," he confesses. That would be Dad, who died young at 54, yet still looms large, as a model and a warning, for his son.--John McFarland
Shelf Talker: A merciless and hilarious memoir of surviving a domineering father to turn hate and rage into comedy.