Shelf Awareness for Monday, December 20, 2010

Quotation of the Day
Books 'Will Become Living Digital Objects'
"Books typically have an internal coherence that may prevent their traditional packaging from fracturing along more natural fault lines the way it does with newspapers, magazines and albums. But as the difficulties and costs of publishing continue to fall, and as methods for online billing evolve, publishers or authors may themselves opt to fracture book packaging for economic reasons. It was not long ago that novels were routinely published in serialized form. If it's all digital, why not?

"Because modern forms of publishing are giving end users a voice, it seems a safe bet that books will become
living digital objects and that the traditional distinctions between author and reader, and between publisher and consumer, will blur considerably."
--Terry Jones in his
O'Reilly Radar
piece
"The future of publishing is writable"


Letters
'The E-Reader As Spy Satellite?'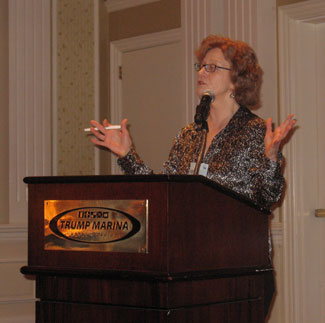 In response to our link on Friday to an NPR story on the ability of companies to track the behavior and habits of people using e-readers, Lucy Kogler of Talking Leaves, Buffalo, N.Y., and president of the New Atlantic Independent Booksellers Association, wrote:

I was outraged by publisher consultant Brian O'Leary's statement that "if people are buying books but not reading them or they're quitting them after a short period of time, that ultimately tells you that the customer is dissatisfied...and that better understanding when people stop reading, engaging with your content would help you create a better product."

There are so many things wrong with his statement. Books are not product. Books are creative endeavors as individual and singular as any work of art. They cannot be tweaked as if they are idling wrong. They can't have leaves pulled off as they rot like a cabbage or lettuce.

How many of us have piles of books on our nightstands because when we started one or another, it just wasn't the right time? If publishers follow O'Leary's precepts, the outcome will be homogenization of content.

The story mentioned, too, that e-reader users can be tracked geographically. The e-reader as spy satellite is a perverse outcome of the Bush years, when citizens became inured to rights and privacy violations. Citizens have allowed governmental interference to extend to corporate interference. And government has started treating corporations as people. Publishing should be the very industry fighting to preserve free speech and the creative process. Thank God for organizations like PEN and Words Without Borders. The writers and publishers involved understand that our intellectual future depends on difference.


News
Image of the Day: A Book Signing/Singing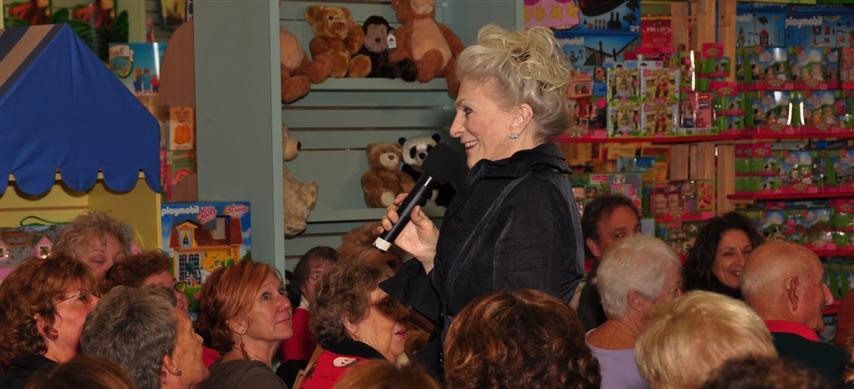 During the cold snap in Florida last week, Judy Collins warmed a large crowd at Vero Beach Book Center, Vero Beach, where she signed copies of Over the Rainbow (Imagine/Peter Yarrow Books) and sang, eventually leading everyone in a sing-along of "This Land Is Your Land."


Notes: Xmas FYI E-Book; Watermark Marks Nice Sales Gain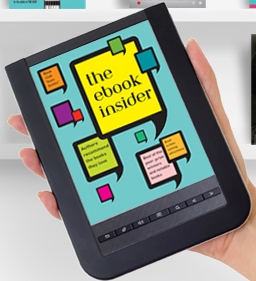 For the expected "hundreds of thousands" of consumers expected to receive e-readers as gifts on Christmas Day, the Knopf Doubleday Publishing Group at Random House is offering
The eBook Insider
, a free e-book with recommendations, reviews and book excerpts, the
New York Times
reported. Besides "house" books, the e-book covers National Book Award and Edgar winners.
The eBook Insider
is timed to be a Christmas gift itself: announcements about the e-book guide start to appear only on Christmas, on social media and Google ads, then in the
New York Times Book Review
and the
New Yorker
. The book will also be available at Amazon, B&N.com and on the
publisher's website
.
Commenting on marketing directly to consumers, Anne Messitte, publisher of Vintage/Anchor, said, "The future of book marketing is increasingly going to be about curating books for readers. As publishers, we're letting readers know about the books that are worth reading."
---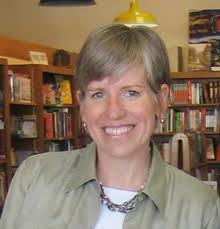 Sarah Bagby, owner of Watermark Books & Cafe, Wichita, Kan., told the Network Journal she estimates her shop's book sales have risen 20% during the past 12 months because "she's gotten better at her business, she said, and created a strong niche for the present and a strategy for the future. Even so, the future is hazy."

"The future will certainly be different," she said. "But I don't know how it's going to look."

Noting that the independent bookstore is not a thing of the past, the Network Journal reported that Wichita's Eighth Day Books has seen a sales gain of nearly 10% and used bookstore Book-a-Holic is up 7%.

Eighth Day "sells heavyweight books on philosophy and religion," and the New Journal noted that owner Warrem Farha sees the limitations of reading books on an electronic device: "I can't see reading Hegel on a Kindle. I can't imagine it."

---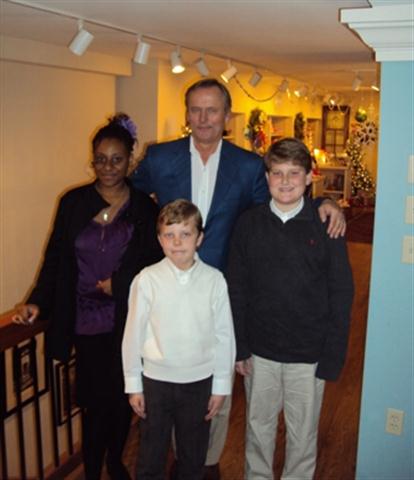 During a visit last month to Turnrow Book Co., Greenwood, Miss., John Grisham signed copies of The Confession and had lunch in the Turnrow Café with the three young winners of the Theodore Boone essay writing contest. The contest, announced during the summer, required entrants (who had to be 14 or younger) to buy a copy of Theodore Boone: Kid Lawyer and write their own mystery story in which they were the hero and solved the case using their own talents. Turnrow's Jamie Kornegay noted, "Grisham, as always, was generous with his time and gave writing advice to the kids." The store has a full story about the story contest on its blog.
---

Writerscast has interviews with both Jaimy Gordon, whose Lord of Misrule won the National Book Award last month, and Bruce McPherson, Gordon's publisher. Booksellers are welcome to link to the interviews on their own sites.
---
Book (or publisher) trailer of the day: a holiday message from Chronicle Books for which four staffers each knit a six-foot length of scarf. It may be the most inspiring one minute and 10 seconds of your day.
---
We're very sorry to note that Ron Shank, longtime publisher of Library Journal and School Library Journal, and then v-p and group publisher for LJ, SLJ and Publishers Weekly, died on Saturday. He had non-Hodgkins lymphoma and had taken a leave of absence this fall from Media Source, new owners of LJ and SLJ. As several people already have said, Ron was a "good guy."
---
In the Week, Pat Conroy, whose latest book is My Reading Life, listed his six favorite books--except that six is an undercount, considering that the last "title" is "the collected works of Leo Tolstoy and Fyodor Dostoyevsky."
---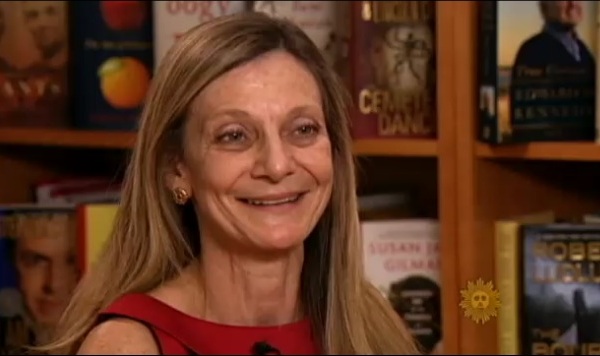 CBS Sunday Morning explored the honorable tradition of judging books by their covers.

"Book covers are important. You go into a bookstore and what do you see? You see covers," said Jamie Raab, executive v-p and publisher, Grand Central Publishing. "The bookstore experience is about the design, the color, the shape, the feel. I mean when you walk into a bookstore, sometimes you're overwhelmed. But aren't you stimulated by the art? And it is art."

Raab added that the key to good jacket design comes down to what sort of statement the book makes: "I have what I call the subway test: Will a man be comfortable carrying that book? And it can go the other way. People are conscious of what they're reading and what people see them reading."

Peter Mendelsund, a book jacket designer for Knopf, observed that covers are "like carnival barkers. Someone comes into a bookstore and all the books are shouting, you know, 'READ ME!' 'READ ME!' And you hope that yours either shouts the loudest or entices in the most intriguing way!"

---

Book Christmas tree of the day: Magers & Quinn Booksellers, Minneapolis, Minn., showcased a literary Yuletide creation at the University of San Francisco's Gleeson Library, which has "reversed the normal process--they've turned books back into a tree."

---

"Don't use too much tape." In the true spirit of the holiday rush, Business Insider featured "10 Crazy Rules That Could Get You Fired From Amazon Warehouses," noting, "Speed is of the essence. To make sure their temporary workers stay on task, Amazon and the staffing companies it contracts instituted a list full of crazy rules that could get you fired."

---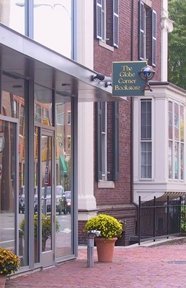 The Boston Globe has this to say about the Globe Corner Bookstore, Cambridge, Mass.:

"Harvard Square is New England's international crossroads, which makes it the perfect home for this Cambridge store. Travel junkies can easily spend hours browsing the world inside this globetrotter's nirvana. What makes the store such a gem is its comprehensive geographic scope and diverse selection. Sure, the shelves are full of such staples as Fodor's and Lonely Planet guidebooks, but they stand spine to spine with specialty titles covering everything from London architecture to Pakistani birds to Czech beer. You can find histories of the Panama Canal, tomes on Middle East geopolitics, and novels by Steinbeck and Joyce. Driving, hiking, or biking anywhere in the world? There are scores of road, topographic, and city maps from Alaska to the Cotswolds to Tehran. The store doesn't just cater to jet-setters; there's an entire section devoted to Boston. Armchair travelers will discover compelling travelogues, international cookbooks, CD courses for mastering new languages, and globes and wall maps for interior decoration. If everything inside catches your eye, why not buy it all? The owners recently put the store up for sale. 90 Mt. Auburn St., 617-497-6277, www.globecorner.com."


Holiday Hum: What's Selling Where
From Cape Cod to the Big Island, we checked in with booksellers to see what customers are clamoring for this season. Most retailers are reporting sales on par with or slightly better than last year's tally--despite severe wintry weather in many parts of the country--with Mark Twain, a wimpy kid and local scribes leading the way.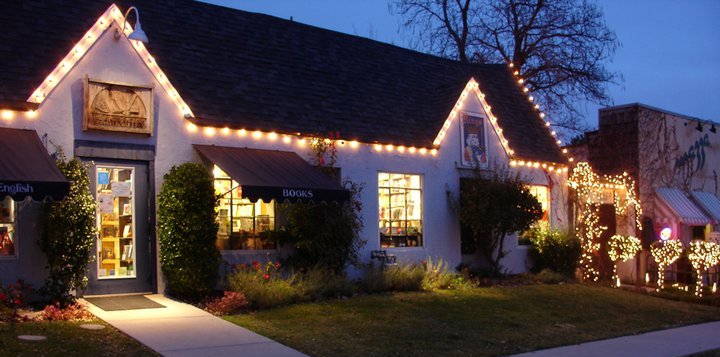 The top-selling title at the King's English Bookshop in Salt Lake City, Utah, is Autobiography of Mark Twain, Volume 1, "the book we don't have," said general manager Anne Holman. "We have customers lined up like flights coming into JFK, and we're trying to make sure we're filling the backorders fairly--the same way our suppliers are trying to do."
Aside from Twain's true-life tale, the frontrunner is the young adult novel Matched by Ally Condie, which is having no supply problems. The King's English held a launch party for Condie, a local author, earlier this month, and the book is currently #6 on the New York Times Children's Chapter Books bestseller list. In addition, noted Holman, "it doesn't hurt that it has a beautiful cover for holiday gift giving."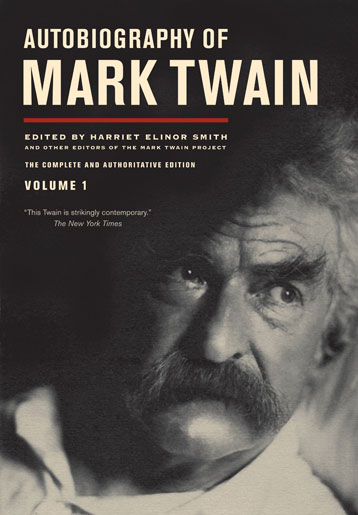 Twain is also the man of the moment at Bank Square Books in Mystic, Conn. Autobiography of Mark Twain is the store's most popular hardcover, which co-owner Annie Philbrick attributes to the abundance of media attention and also to "how slowly it is being doled out." Following Twain is Susan Cheever's Louisa May Alcott: A Personal Biography and Laura Hillenbrand's Unbroken: A World War II Story of Survival, Resilience, and Redemption.
"Paperbacks are good gifts for the budget-minded person," Philbrick said. The store's top paperback trio includes the novels Cutting for Stone by Abraham Verghese and Hotel on the Corner of Bitter and Sweet by Jamie Ford, along with one of Philbrick's favorites--Rhoda Janzen's Mennonite in a Little Black Dress: A Memoir of Going Home. Leading children's books are Jeff Kinney's Diary of a Wimpy Kid: The Ugly Truth and Suzanne Collins's Hunger Games series.
Bank Square Books has sold nearly 300 copies of Colors of Mystic, which features watercolors of local landscapes and houses. The coffee-table tome, produced by the Mystic River Historical Society, is displayed on the store's front counter.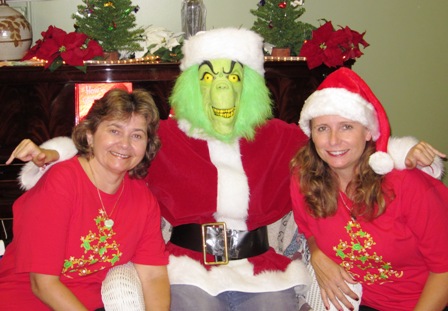 Although Twain once toured the Big Island, he doesn't have top billing at Kona Stories in Kealakekua, Hawaii. That distinction goes to Doreen Virtue and Grant Virtue, the authors of Angel Words: Visual Evidence of How Words Can Be Angels in Your Life. Hawaii resident Doreen did double duty this past weekend, signing books at the store and then singing with her band in a courtyard pavilion at the shopping plaza where Kona Stories is located.
Pat Conroy has the top honors at Quail Ridge Books & Music in Raleigh, N.C., for My Reading Life, an account of the profound effect reading has had on him and some of the notable books that have influenced him. Driving sales, said general manager Sarah Goddin, are "an event by a beloved author, handselling of signed copies by several staff members who have read it and big stacks in prominent places."
Nancy Pearl's Book Lust to Go: Recommended Reading for Travelers, Vagabonds, and Dreamers "is oh-so-easy to hand sell," said Wendy Platt of Wide World Books and Maps in Seattle, Wash. It was the store's #1 bestseller even before Seattle resident Pearl appeared for a signing last week. Platt's favorite moment during the event happened "when Nancy was asked if she used a Kindle or other electronic reader. She grabbed a copy of When Wanderers Cease to Roam and, trying to convey her love for books, proclaimed, 'You can't hug an iPad.' "
A tight race is taking place between Michael Connelly's The Reversal and Robert Crais's The First Rule at the Mystery Bookstore in Los Angeles, Calif. Connelly has edged just ahead of Crais, reported assistant manager Linda Brown, but the tables could turn before the holiday season comes to a close. "Both authors are very good friends of the Mystery Bookstore, always giving us great events and taking great care of our customers and their fans," Brown said. "My fantasy is to have them do an event together here some day. That would be a party."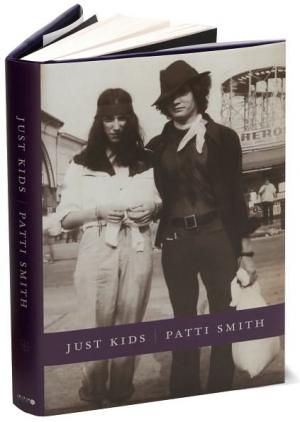 Gift-givers shopping at the Book Cellar in Chicago, Ill., are picking up copies of Cleopatra: A Life by Stacy Schiff--driven by coverage in the New York Times and the Chicago Tribune--and Patti Smith's National Book Award-winning memoir, Just Kids. "The National Book Award winner is always a bestseller here," said owner Suzy Takacs.
Nonfiction rules at Bookends in Ridgewood, N.J., a New York City suburb. Its bestseller is George W. Bush's memoir
Decision Points
, followed by Keith Richard's
Life
,
Cleopatra
and
Autobiography of Mark Twain
. "We typically do well with
New York Times
hardcovers this time of year, and Ridgewood is a Republican stronghold," commented owner Walter Boyer. The copies the store had on hand of the
Decision Points
limited, deluxe edition ($350) quickly sold out.
Autobiography of Mark Twain is the #2 title at Titcomb's Bookshop in East Sandwich, Mass., trumped by Kathleen Grissom's novel The Kitchen House, the store's January book club pick. "We sell many more copies each month than we have members of the book club," noted manager Vicky Uminowicz. Diary of a Wimpy Kid: The Ugly Truth is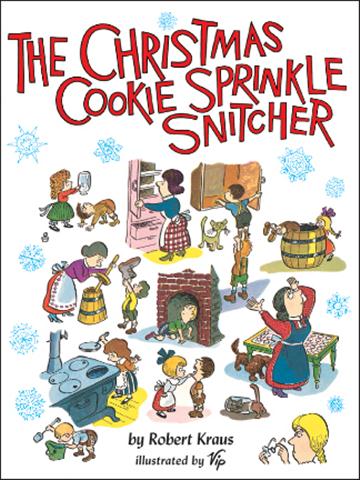 the #3 seller, while Unbroken and the children's picture book The Christmas Cookie Sprinkle Snitcher by Robert Kraus are tied for the #4 spot. Staff at Titcomb's had been asking for some time for a reprint of Kraus's story, which Purple House Books reissued this past March.
Holiday sales so far at Titcomb's are almost exactly the same as last year. "We're pleased, although there's still time to try to exceed last year's sales," said Uminowicz. "Many of the people who come to the shop comment on how they like to shop locally, but I also hear many compliments on the great suggestions and honest recommendations from everyone who works in the store, the wonderful selection of books. Free gift wrapping is a definite plus as well."--Shannon McKenna Schmidt


Media and Movies
Movie: True Grit
True Grit, based on the book by Charles Portis (Overlook, $14.95, 9781585679386/1585679380), opens this Wednesday, December 22. Jeff Bridges stars in this Coen Brothers remake of the story about a U.S. marshal hired to track down a murderer. The film is based more on the 1968 novel than the 1969 movie classic starring John Wayne.
Today's New York Times has a feature on Portis and writes that "his elusiveness has only enhanced his status as a cult writer's cult writer, cherished by a small but devoted following. He has published four novels besides True Grit (all five have recently been reissued in paperback by the Overlook Press), and for years those in the sect have been pressing them on new readers like Masons teaching the secret handshake. The journalist Ron Rosenbaum, the unofficial grand vizier and first hierophant of Portis admirers, has called him 'perhaps the most original, indescribable sui generis talent overlooked by literary culture in America.' "


Media Heat: William and Kate
This morning on the Today Show: Christopher Andersen, author of William and Kate: The Love Story (Gallery, $26, 9781451621457/1451621450). He will also appear today on Entertainment Tonight and tomorrow on the Early Show and Extra.

---

This morning on Good Morning America: Rachael Ray, author of Rachael Ray's Look & Cook (Clarkson Potter, $24.99, 9780307590503/030759050X).

---

This morning on NPR's Morning Edition: Carrie Fisher, author of Wishful Drinking (Simon & Schuster, $13.99, 9781439153710/143915371X).

---

Today on the Glenn Beck Show: Stanley Kurtz, author of Radical-in-Chief: Barack Obama and the Untold Story of American Socialism (Threshold, $27, 9781439155080/1439155089).

---

Today on NPR's Diane Rehm Show: Brent Landau, author of Revelation of the Magi: The Lost Tale of the Wise Men's Journey to Bethlehem (HarperOne, $22.99, 9780061947032/0061947032).

---

Today on a repeat of the Talk: Jamie Lee Curtis, author of My Mommy Hung the Moon: A Love Story (HarperCollins, $16.99, 9780060290160/0060290161).

---

Tonight on a repeat of the Colbert Report: Steve Martin, author of An Object of Beauty (Grand Central, $26.99, 9780446573641/0446573647).

---

Tonight on the Late Late Show with Craig Ferguson: Dick Cavett, author of Talk Show: Confrontations, Pointed Commentary, and Off-Screen Secrets (Times Books, $25, 9780805091953/0805091955).

---

Tomorrow morning on MSNBC's Morning Joe: Stacy Schiff, author of Cleopatra: A Life (Little, Brown, $29.99, 9780316001922/0316001929).

---

Tomorrow on Tavis Smiley: Patti Smith, author of Just Kids (Ecco, $16, 9780060936228/0060936223).

---

Tomorrow on a repeat of the Ellen DeGeneres Show: Portia de Rossi, author of Unbearable Lightness: A Story of Loss and Gain (Atria, $25.99, 9781439177785/1439177783).


Michael Connelly vs. Paramount
Bosch is back, after 15 years in "Hollywood development hell." Deadline.com reported that since 1996, Michael Connelly and his signature character, Hieronymous "Harry" Bosch, have been locked in a battle with Paramount: "Connelly's first two Harry Bosch books, Black Ice (1992) and The Black Echo (1993), were optioned by Paramount
back in 1995. But Paramount never developed either book into a film, to Connelly's big disappointment. Worse, Connelly had given Paramount ownership of the Harry Bosch character, so the other 13 books couldn't be made into movies, either."

Last January, the option expired and Connelly had a one-year window to buy back the rights, though he would also have to pay Paramount for "all out-of-pocket costs, advances and payments' incurred by the studio, plus interest." Connelly sued the studio in March to seek an accurate accounting for the buy-back price. That lawsuit was settled in October. "All I can say on the record is: 'The case has been settled in a confidential agreement,' " Connelly noted.

So what does the future hold for Bosch? Although Connelly can't discuss specifics yet, Deadline.com wrote that earlier this year the author had said, "Harry could have a life on TV. Just about every other year, I write a TV pilot. I want to get further into the [entertainment] business than writing books and then standing on the sidelines watching them be turned into a movie. I'd like to be more creative. And television really attracts me. But I have not been successful in that."

The screen future for another of Connelley's characters, lawyer Mickey Haller, is more certain. Shooting wrapped in August for a movie adaptation of The Lincoln Lawyer, starring Matthew McConaughey, and the movie is set for a March 18 release.


Books & Authors
IndieBound: Other Indie Favorites
From last week's Indie bestseller lists, available at IndieBound.org, here are the recommended titles, which are also Indie Next Great Reads:

Hardcover

The Neighbors Are Watching: A Novel by Debra Ginsberg (Shaye Areheart Books, $23.99, 9780307463869/0307463869). "Set against the backdrop of the devastating 2007 wildfires that forced the evacuation of thousands of San Diego residents, The Neighbors Are Watching shows the dark and dirty side of 'white picket fence' suburban life. This is a captivating domestic drama filled with flawed characters, all with secrets to hide. After reading this novel you will ask yourself, who knows what goes on in people's homes when there are no neighbors watching?"--Karin Beyer, Saturn Booksellers, Gaylord, Mich.

My Nest Isn't Empty, It Just Has More Closet Space: The Amazing Adventures of an Ordinary Woman by Lisa Scottoline (St. Martin's, $22.99, 9780312662295/0312662297). "Mother and daughter share the hilarious and touching content of the Philadelphia Inquirer 'Chick Lit' column they write so brilliantly, now combined with new essays. This perfect gift book will bring warm tears and wild laughter over the ruminations of a smart twenty-something making her way in New York City and her witty mom back on the farm. Both also have some delightful observations on eighty-something Mother Mary's happenings in Miami. No stone is left unturned in this book that hits all the right notes for all three generations."--Mary Alice Gorman, Mystery Lovers Bookshop, Pittsburgh, Pa.

Paperback

Lost and Found in Russia: Lives in the Post-Soviet Landscape by Susan Richards (Other Press, $15.95, 9781590513484/1590513487). "Who are the Russian people now that they are no longer Communists? Richards explores the Russian world outside of the European-dominated cities of Moscow and St. Petersburg. For 16 years after the fall of the Soviet Union, the Russian people have been full of both hope and despair. Here is a country in transition, evolving in unusual ways, with an outlook that is often bleak, but with a people who continue to persevere."--Karen T. Harris, Bunch of Grapes Bookstore, Vineyard Haven, Mass.

For Teen Readers

Trash by Andy Mulligan (David Fickling Books, $16.99, 9780385752145/0385752148). "Can three boys who live by their wits and their ability to scavenge whatever is necessary to stay alive from a city's mountains of trash break out of their bleak world? Andy Mulligan brings us a finely developed and gripping novel, pitting the boys' desperate life-and-death daily struggles against the city's corrupt police force and government officials who are determined to use their unchecked power to recapture what was lost by them and inadvertently discovered by the boys. An unforgettable read!"--Jack Blanchard, Fairy Godmother, Washington, D.C.

[Many thanks to IndieBound and the ABA!]


Book Brahmin: Matt Haig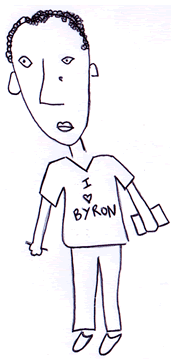 Born in 1975, Matt Haig is the author of many novels, including The Dead Fathers' Club, as well as the children's novel, Shadow Forest. His latest adult novel, The Radleys (Free Press, December 28, 2010), is being made into a film by Alfonso Cuaron. View the book trailer here.
On your nightstand now:
The Moment of Psycho by David Thompson.
Favorite book when you were a child:
The Outsiders by S.E. Hinton.
Your top five authors:
S.E. Hinton, Graham Greene, Julian Barnes, Shakespeare, Emily Bronte. It's an endless list.
Book you've faked reading:
Ulysses by James Joyce.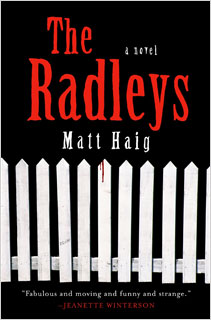 Book you're an evangelist for:
Vox by Nicholson Baker. Should have classic status.
Book you've bought for the cover:
On Beauty by Zadie Smith.
Book that changed your life:
The Power and the Glory by Graham Greene.
Favorite line from a book:
"He drank the whisky down like damnation."--The Power and the Glory. So simple, but powerful. Greene was the master at fusing the material with the spiritual.
Book you most want to read again for the first time:
Money by Martin Amis. You just get high on the dizzying genius of his style.


Book Review
Book Review: Dog, Inc.
Dog, Inc.: The Uncanny Inside Story of Cloning Man's Best Friend by John Woestendiek (Avery Publishing Group, $26.00 Hardcover, 9781583333914, December 2010)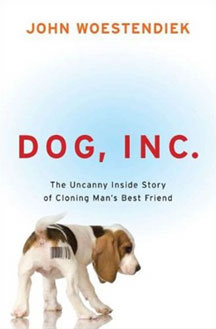 Award-winning journalist John Woestendiek provides a triple perspective on cloning our loyal family dogs. He tells us of the scientists who view canine cloning as a technical challenge, the owners who are emotionally attached to their pets/companions, and the businesses that are eyeing prospects for commercializing the cloning process. In his report on the "rebirth" possibilities for Fido and his barking brethren, Woestendiek remarks, "Cloning, since not long after Dolly the sheep was born [July 5, 1996 marked the appearance of Dolly, the first cloned animal], has had a way of drawing in bad actors, rogue scientists, eccentric characters, and businessmen of questionable repute."
It took eight years by research teams at two universities on two continents to clone the first dog, a species more reproductively complex than sheep and bulls. Seventeen other animal species had been cloned before Snuppy, an Afghan hound, was born on April 24, 2005. One member of the team in South Korea noted that they had transferred 1,095 embryos to get one dog; as of fall 2009, South Korea remained the only place where dogs were being cloned--at a cost of $150,000 per dog. That "it took 319 egg donors and 214 surrogate mothers to produce the first five cloned dogs and eleven cloned cats--sixteen animals from the creation and implantation of 3,656 embryos" forms the basis, Woestendiek notes, for animal-rights advocates' vocal opposition to pet cloning.
The personal stories surrounding the early cloning of Missy (owned by Joan Hawthorne), Trakr (owned by James Symington) and Booger (owned by Bernann McKinney) will be the highlight of this tale for many readers. Woestendiek pays particular attention to the bond each owner formed with the dog as a constant companion, protector and, in the case of Trakr, a police dog, trusted co-worker. Although veterinarians had cautioned that "it's reproduction and not resurrection," Hawthorne, Symington and McKinney seem to have set their hearts on a clone being close enough to the original to fill the tremendous void they felt after the loss of their beloved dogs. McKinney, especially, showed super-human determination in her quest to have Booger (or a reasonable facsimile) back in her life. As Woestendiek would find out, McKinney (a former Miss Wyoming and student of drama) had a history of not taking no for an answer once she got an idea into her head. It is only one of the fascinating stories he tells.--John McFarland
Shelf Talker: A fascinating survey of recent advances in cloning and the possibilities of never having to say good-bye to Fido (or a dog closely resembling him) if you have the cash and moxie to handle the consequences.