Shelf Awareness for Wednesday, January 5, 2011

News
Borders Watch: More Execs Gone; B&N Objects to Deals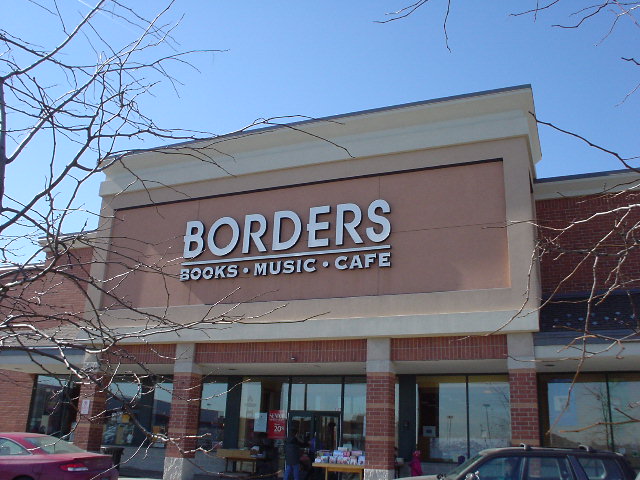 More bad news from Borders: the New Year's weekend executive suite purge that claimed Thomas Carney, the longtime legal counsel, and Scott Laverty, the chief information officer, also includes Tony Grant, v-p of real estate, Bill Dandy, senior v-p, marketing, and Larry Norton, senior v-p for business development and publisher relations, the Wall Street Journal reported.

Norton, who joined the company in August 2009 as senior v-p, merchandising and distribution, was one of only a handful of people in Borders's top ranks with book world experience--for many years, he held sales positions at Simon & Schuster and William Morrow.

The Journal also reported that Borders will ask publishers today "to push back the due dates on bills as it works out a refinancing plan." One Borders supplier said that the retailer had halted payment on a check for books shipped in October.
Borders may be asking publishers to take interest-bearing debt, the New York Times said. "Several publishers said Borders owed them millions of dollars in payments, up to tens of millions each for the larger publishers," the paper continued. "Publishers said they had been told by Borders executives that more than two dozen vendors were owed money."
Yesterday Barnes & Noble objected to any potential special arrangements between Borders and publishers, saying via a statement, "We think the playing field should be even. We expect publishers to offer the same terms to all other booksellers, including Barnes & Noble and independent booksellers."


Notes: E-Books Top Print Books Atop USA Today List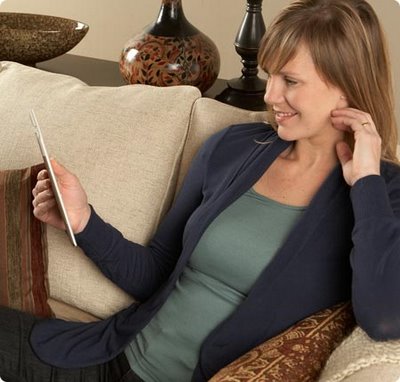 First signs of a Christmas e-bonanza: of the top six titles on
USA Today
's bestseller list that appears tomorrow, e-book versions outsold the print versions. Of the top 50 titles on the list, 19 had higher sales of the e-book than the printed version. This marked the first time that
USA Today
's top-50 list had more than two titles whose e-book version outsold the print edition.
"Lots of consumers woke up Christmas morning with new e-reading devices ready to load them up with e-books," Paul Bogaards of Knopf commented. Last week Knopf sold about 165,000 e-book versions of the Millennium trilogy by Stieg Larsson and 155,000 print copies. The Larsson books held three of the top four spots on
USA Today
's list.
Saying the e-jump in sales is not sustainable, Kelly Gallagher of Bowker nonetheless predicted that e-book sales could double this year from their level of about 9% of trade sales last year.
---

Congratulations to Nancy Pearl, one of our favorite librarians (as well as authors and action figures!), who has been named 2011 Librarian of the Year by Library Journal. Here's part of what LJ had to say about her:


"No one other than Nancy Pearl has so convinced Americans that libraries, books, and reading are critical to our communities. Her passionate advocacy has done that nationwide for thousands of individual readers and library workers in the trenches at the local level. She has spread book lust via broadcasts to the nation on National Public Radio's Morning Edition and from local radio and TV outlets and through her blog posts and tweets. She has done it in hundreds of workshops and performances for library patrons, library staff at all levels, and small groups of readers who want to be with her to discuss what they've read and what they have written. She has taught the skills and techniques of collection development, readers' advisory (RA), and booktalking to the LIS students at the University of Washington Information School, and honed RA skills across staffing lines in the public libraries of Detroit, Tulsa, and Seattle.

"Her work has reinforced reading via libraries as essential and empowering for all people. Her innovation in training has deepened the book skills of library workers. Her public outreach has effectively promoted libraries well beyond library walls, broadening the public's perception of the purpose of libraries."
---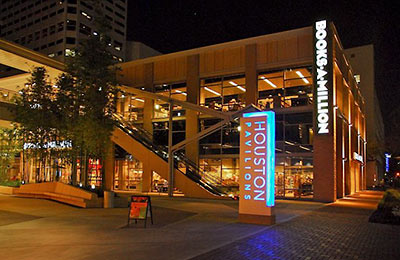 On January 15, Books-A-Million is closing its 24,000-sq.-ft. store in the Houston Pavilions in downtown Houston, according to Swamplot, a local real estate site.

The store was an anchor of the development, which has had trouble expanding clientele beyond weekday office workers. The mall owners reportedly had lowered BAM's rent to $3,000 a month in an effort to keep it as a tenant. While the store was not a "flop," sales at a BAM in suburban Katy of the same size were five times as great.
---

Amazon revenue could hit $100 billion in 2015 (it's currently $32 billion), a rate of growth much faster than Wal-Mart, Morgan Stanley analyst Scott Devitt wrote in a research report (via ZDNet). Wal-Mart's current revenues are $416 billion.

Among areas that should fuel the growth: international expansion, increasing sales to its 121 million existing customers and digital sales via Kindles--oh, and groceries.

ZDNet noted that other analysts have estimated Amazon sold four million Kindles in the last quarter of 2010, may sell 10 million more this year and sold $184 million in e-books in the fourth quarter.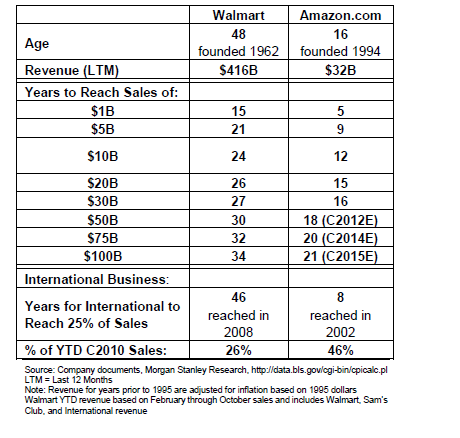 ---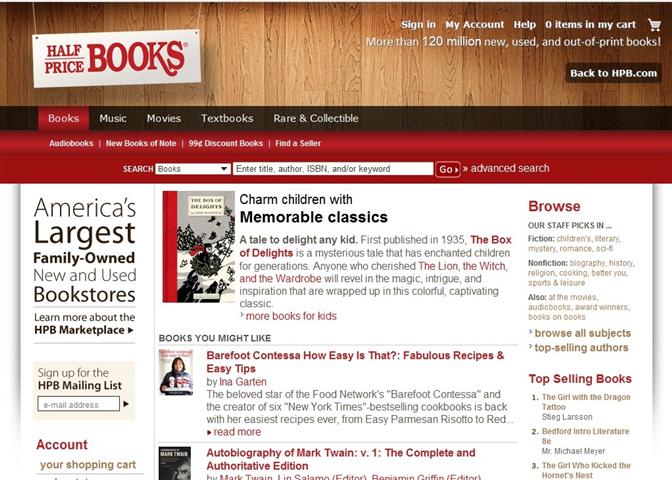 Half Price Books has launched an online shopping site that allows customers to search its inventory of used books, including "more than 120 million titles sold through Half Price Books and other independent booksellers," the Dallas Morning News reported.

"This is a cost effective way to get us online under our own brand and provide our customers with a way to search our inventory," said the company's executive v-p Kathy Doyle Thomas.

Half Price Books is also exploring the possibility of selling e-books on its new website "through a partnership formed in December between Google and Alibris. At the same time, the 38-year-old company is growing its brick-and-mortar business with three new stores opening in the next couple months, including a new store in Mansfield," the Morning News wrote.

---

The Minneapolis-St. Paul region is "rich in second-hand bookstores," according to the Twin Cities Daily Planet, which noted the "good news is that Minnesotans have near infinite options for second-hand books. There are used book chains, thrift stores, garage sales, friends' hand-me-downs and, best of all, a magnificent mix of committed independent booksellers who know and love their books and their customers with equal passion."

---

Fast Company's "Best Books for Business Owners 2010" includes Life by Keith Richards.

---

The Guardian's Robert McCrum selected his choices for best boring books, noting that "there are times when dullness is exactly what you want from a book.... Here's my top 10 of favorite dull books (obviously, a highly subjective choice), with 'dull' being almost a synonym for 'classic.' "

---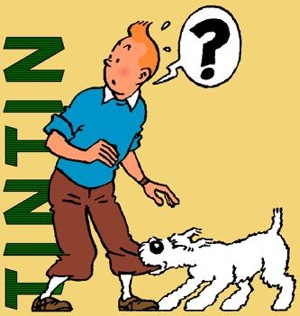 Flavorwire's literary mixtape series, which takes an imaginative "look at the hypothetical iPods of some of literature's most interesting characters," focused on Tintin, whose parents "definitely played baby Tintin some Mozart. Or fed him lots of spinach, or something. Because for a terminal goody-two-shoes, he's kind of a badass. Here are the songs he might explore, sneak around, and outsmart the enemy to." Topping the list, naturally enough, is Willie Nelson's "On the Road Again."

Also featured was a literary mixtape for one of Vladimir Nabokov's signature characters: "No matter his (considerable) faults, Humbert Humbert is a hopeless romantic. And a fairly pathetic one too, it would be fair to say.... Now, while we are mightily tempted to proclaim that Humbert Humbert would only listen to Man Man, Frou Frou, Mother Mother, Xiu Xiu, Motel Motel and of course, Duran Duran, we think he's a little more complex (and self-conscious) than that." Topping Humbert's mixtape song list: Sam Cooke's "Only Sixteen."
---
Book trailer of the day: Set the Night on Fire by Libby Fischer Hellmann (Allium Press), which includes 30 seconds of footage taken by artist and filmmaker Tom Palazzolo during the 1968 Democratic Convention in Chicago.
---
Ingram Publisher Services has added three new publisher clients:

ArtsMemphis, founded in 1963, which raises funds for the arts and aims to build a vibrant cultural community in Memphis, Tenn. Its titles include First Shooting and the newly released cooking anthology Wild Abundance: Ritual, Revelry & Recipes of the South's Finest Hunting Clubs.

The Cooking Lab, which was founded last year by inventor and culinary and food science expert Dr. Nathan Myhrvold. Coming in March: Modernist Cuisine: The Art and Science of Cooking, a six-volume work by Dr. Myhrvold, Chris Young and Maxime Bilet.

Tharpa Publications, which specializes in books on meditation and Buddhism. Its new title is Modern Buddhism, the 21st book by Buddhist monk Geshe Kelsang Gyatso whose previous books have sold more than 800,000 copies.
---
Amy Rhodes has been named a partner in Market Partners International. She has been a consultant at MPI for the past two years and earlier was publisher and general manager of Watson-Guptill, trade publisher at Rodale Books, and worked in sales and marketing at Abrams, Little, Brown and Random House.


Post-Holiday Hum: Sales, Storms and the Season's Bestsellers
We checked in with some of the stores we profiled during the holiday season to find out how they fared and hear about some of the things they have in store for the coming year.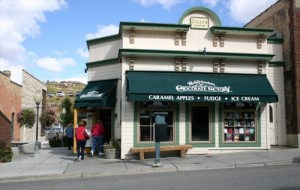 Dolly's Bookstore in Park City, Utah, had a stellar holiday season. "It was, for us, the best ever," said manager Sue Fassett. The weather has been both a positive and a negative factor: snowfall drew skiers to the resort town before Christmas but also forced East Coast travelers to cancel trips because of flight delays.
"What's interesting is that we sold fewer books overall throughout the year, but we made more money," noted Fassett. She attributes the shift to the store's increased promotion of coffee table-style books, which are generally higher priced and not as frequently read on electronic devices as titles that consist solely of text.
Nonfiction books were popular gift choices, among them Life by Keith Richards, Cleopatra: A Life by Stacy Schiff and Laura Hillenbrand's Unbroken: A World War II Story of Survival, Resilience, and Redemption. Shortages of Autobiography of Mark Twain, Volume 1 had been reported during the holidays, but stock was plentiful at Dolly's Bookstore. Customers snapped up copies of the raconteur's tome, with some noting that they hadn't been able to find it elsewhere.
Coming up this month at Dolly's Bookstore are eight author events coinciding with the Sundance Film Festival. The line-up includes Us Weekly magazine film critic Thelma Adams, who is touting her novel Playdate. Also making an appearance are filmmaker Julie Goldman and Buck Brannaman, author of the memoir The Faraway Horses: The Adventures and Wisdom of One of America's Most Renowned Horsemen and the subject of Goldman's documentary, Buck. The store typically is busy during the 11-day festival, "but it's not the frenzy of Christmas," said Fassett. "We're like a sanctuary outside the madness of Sundance."
---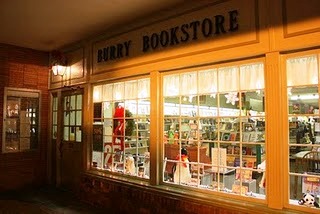 Although sales were down this holiday season at Burry Bookstore in Hartsville, S.C., the year wrapped up on a positive note. Shoppers turned out in abundance on New Year's Eve day, which was much busier than expected. "That was our best day during the week after Christmas," said owner Emily Burry Phillips.
The top seasonal titles were George W. Bush's Decision Points and the children's picture book The 12 Days of Christmas in South Carolina by Melinda Long. Area authors well known in the community are traditionally big draws. Favorites by local writers, all of whom appeared at the store in November or December, were Bond Nickles' A Brown Thrasher, Sara Odom's My Lucky Irish Ear and Margaret Baroody's The Unexpected Visitor. The latter, which features inspirational passages accompanied by photographs taken by Baroody's late husband, sold consistently after its April publication and saw a spike last month.
Another strong category for holiday sales was Southern fiction--notably books by Patti Callahan Henry and Karen White, who is planning a return visit to Burry Bookstore for the annual open house festivities in November.
On January 18, the store is hosting its first members-only sale. Throughout the day customers who belong to the Super Shopper Club, a fee-based loyalty program Phillips launched last June, receive 25% off all regularly priced items.
---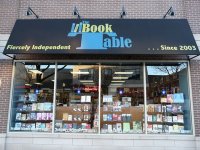 For the Book Table in Oak Park, Ill., there was a very merry double-digit increase over 2009 sales. "The trend continued between Christmas and New Year's Day as people used their gift cards and Christmas cash to get the items they didn't get on Christmas Day," said owner Jason Smith.
Nonfiction titles were the biggest bestsellers. "Hardcover fiction as a percentage of sales was smaller than usual," Smith said. The top title "by far" was Autobiography of Mark Twain, Volume 1, followed by The Daily Show with Jon Stewart Presents Earth (The Book): A Visitor's Guide to the Human Race, Patti Smith's Just Kids, Cleopatra and Life.
2011 is off to an auspicious start because of a rebate promotion sponsored by a local business alliance. Shoppers who spent $25 or more at a minimum of seven different retailers between November 1 and December 25--with purchases totaling at least $400--received $50 in reward certificates that must be spent between January 1 and February 15. "Last year, Downtown Oak Park gave away $45,000 worth of rebates," noted Smith.
The Book Table will end the month by co-hosting an event with Lynda Barry on January 25 at the Frank Lloyd Wright-designed Unity Temple near the store. The $10 ticketed admission price can be applied toward the purchase of Picture This: The Near-sighted Monkey Book, Barry's latest graphic novel.--Shannon McKenna Schmidt


Media and Movies
Media Heat: Roseannearchy
Today on NPR's Diane Rehm Show: John Woestendiek, author of Dog, Inc.: The Uncanny Inside Story of Cloning Man's Best Friend (Avery, $26, 9781583333914).
---
Tomorrow morning on Live with Regis and Kelly: Roseanne Barr, author of Roseannearchy: Dispatches from the Nut Farm (Gallery, $26, 9781439154823).

---

Tomorrow on KCRW's Bookworm: Salman Rushdie, author of Luka and the Fire of Life (Random House, $25, 9780679463368). As the show put it: "Once again, Salman Rushdie writes a fable, this time for his second son, who has had the time to take in Haroun and the Sea of Stories and feel envy for his brother to whom that book was dedicated. Can Rushdie outdo himself? Can sons rescue fathers? Does the boundless invention needed for kids' lit dry up with age? Rushdie tells all."

---

Tomorrow on NPR's Diane Rehm Show: Eduardo Porter, author of The Price of Everything: Solving the Mystery of Why We Pay What We Do (Portfolio, $27.95, 9781591843627).


Movies: Unbroken
Universal Pictures has acquired the movie rights to Laura Hillenbrand's book Unbroken: A World War II Story of Survival, Resilience, and Redemption. Deadline.com reported that Universal "is in talks with Francis Lawrence [Water for Elephants] to direct, and wants Crazy Heart helmer Scott Cooper to write the script.... The studio that rode Hillenbrand's book Seabiscuit into the winner's circle as a film now hopes she'll work the same magic on the story of the unbreakable spirit of Louis Zamperini, a former Olympic track prodigy who endured unimaginable hardship as a WWII POW."

Universal had purchased Zamperini's "life rights way back in 1957 along with his memoir, Devil at My Heels. Tony Curtis wanted to play him, expecting a script to be ready after he returned from shooting Spartacus for director Stanley Kubrick. The project stalled, though, and remained dormant until 1998. After CBS broadcast a moving segment during its broadcast of the Nagano Olympics where Zamperini carried the Olympic torch, Nicolas Cage wanted to play Zamperini. His Brillstein-Grey managers got the project going with Antoine Fuqua, and a Robert Schenkkan script rewritten by Neil Tolkin. Titled Iron Man and later Zamperini, the drama once again languished," Deadline.com wrote.


James Franco's Film Lit-Quest
James Franco's fondness for literary adaptations (Howl; Eat Pray Love; 127 Hours) as an actor will take an even more dramatic turn if his plans to direct screen versions of works by William Faulkner and Cormac McCarthy are realized.

Entertainment Weekly's Shelf Life blog reported that Franco "is moving full steam ahead and he confirms to EW that he hopes to direct film versions of Faulkner's As I Lay Dying and McCarthy's Blood Meridian. If everything goes according to plan, the Faulkner would be first, filming this summer, and then the Blood Meridian in 2012."

"I think they go together, though," he said. "I think McCarthy is really influenced by Faulkner."

Franco's work as a director includes short films as well as The Broken Tower (based on the biography of Hart Crane by Paul L. Mariani), which he recently finished shooting.


Books & Authors
Awards: Costa Category Winners
Category winners for the 2010 Costa Book Awards, which honor books by writers in the U.K. and Ireland, include:

Novel: The Hand That First Held Mine by Maggie O'Farrell
First novel: Witness the Night by Kishwar Desai
Biography: The Hare With Amber Eyes by Edmund de Waal
Poetry: Of Mutability by Jo Shapcott
Children's book: Out of Shadows by Jason Wallace

"The Costa Book Awards are all about recognizing great writing and a good read," said John Derkach, Costa's managing director. "This year's winners are, as always, no exception to the rule and we're very proud to be announcing such a terrific collection of books."

The five books are eligible for the 2010 Costa Book of the Year award, which will be announced January 25.


Book Brahmin: Syrie James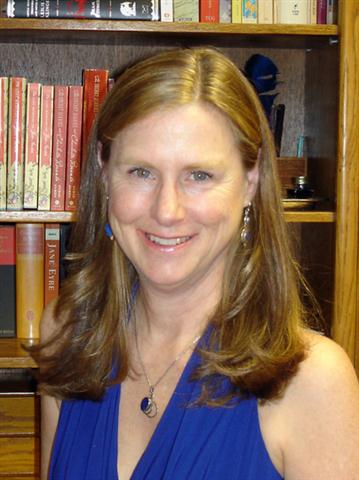 Syrie James has been hailed by Los Angeles magazine as "the queen of 19th-century reimaginings." Her books include Dracula, My Love: The Secret Journals of Mina Harker (2010); The Lost Memoirs of Jane Austen, named a Best First Novel of 2008 by Library Journal; and The Secret Diaries of Charlotte Brontë, selected as a 2009 Great Group Read by the Women's National Book Association. James is also a screenwriter, a member of the Writers Guild of America and a life member of the Jane Austen Society of North America. She lives in Los Angeles with her husband and family. James's novel Nocturne, a contemporary story of forbidden love, is just out (Jan. 4, 2010) from Vanguard Press.
On your nightstand now:
The Lace Reader by Brunonia Barry, The Secret History of the Pink Carnation by Lauren Willig and World Without End by Ken Follett.
Five books you particularly enjoyed this year:
Little Heathens: Hard Times and High Spirits on an Iowa Farm During the Great Depression by Mildred Armstrong Kalish and The Time Traveler's Wife by Audrey Niffenegger (both still linger in my mind many months later). Shanghai Girls by Lisa See is also excellent. Much of it is based on true stories, and the characters felt so real, I almost believe they existed. My Jane Austen Summer by Cindy Jones. (Delightful; I read a galley copy--it's due out in March.) My favorite book of the year: The Guernsey Literary and Potato Peel Pie Society by Mary Ann Shaffer and Annie Barrows.
Favorite book when you were a child:
I adored The Secret Garden by Frances Hodgson Burnett. I think that book began my love affair with all things English. I equally adored Anne of Green Gables by L.M. Montgomery. I became such an Anne fan that I read and re-read all seven sequels and every other book by the author, which I own with pride to this day. I even made a pilgrimage to Prince Edward Island in my late teens to visit "Green Gables."
Your top five authors:
Jane Austen, Charlotte Brontë, Alexandre Dumas, J.R.R. Tolkien, L.M. Montgomery. As for contemporary authors, there are too many to list, but I particularly enjoy the work of Diana Gabaldon, Ken Follett and Maeve Binchy.
Book you're an evangelist for:
There are two. Pride and Prejudice by Jane Austen is one of the most brilliant novels ever written. The characters are unforgettable, the writing delightful and the plot is so perfectly constructed that it's been endlessly copied for 200 years. My other favorite is Jane Eyre. It's the perfect Gothic novel. It has everything: romance, mystery, horror, the classic medieval castle setting, a tormented hero and a poor but feisty heroine who triumphs against seemingly insurmountable odds. There's a reason why there continue to be so many film versions of both of these novels. They have serious things to say about issues that are still very relevant today. They are love stories that appeal not only to the audience's heart, but also to their heads. They both hook you with the first page, and no matter how many times you've read them or have seen the movies, they will enchant you all over again.
How did you become interested in writing romantic thrillers about vampires?
All my novels are love stories featuring strong, intelligent women and equally strong, charismatic men. Writing about vampire heroes just added one more fascinating dimension to my leading man. It was thrilling to get into the mind and heart of a vampire--a smart, gorgeous, accomplished, tortured man who is desperately in love with a mortal woman and constantly struggles to rise above his darkest desires to keep her safe. And then there's the sex. A being who's lived for centuries should be incredibly good at everything, don't you think? Especially sex. Vampire sex should be the best sex a woman has ever had. After all, they've had centuries to practice.
Book that changed your life:
Call It Courage by Armstrong Sperry. My sixth grade teacher required my class to read and adapt that novel into a stage play. The act of turning prose into a script and then performing the play for the entire school was an exciting experience. I knew at that moment that I wanted to be a writer when I grew up.
Favorite line from a book:
"It is only a novel... or, in short, some work in which the greatest powers of the mind are displayed, in which the most thorough knowledge of human nature, the happiest delineation of its varieties, the liveliest effusions of wit and humour are conveyed to the world in the best chosen language."--Northanger Abbey by Jane Austen.
Book you most want to read again for the first time:
The Windflower by Laura London. An action-packed romantic adventure about a young woman kidnapped by pirates. It's full of sexual tension, great twists and turns and unforgettable characters, both supporting and secondary. I've read it four times. I wish I was re-reading it right now!


Book Review
Children's Review: Kylie Jean: Drama Queen
Drama Queen by Marci Peschke (Picture Window Books, $4.95 Paperback, 9781404866164, January 2011)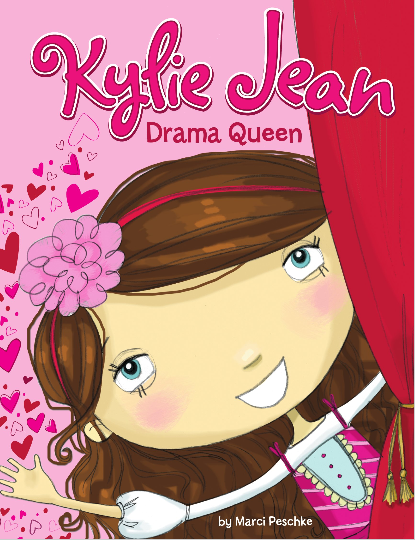 For the Ivy and Bean and Clementine crowd, here comes another smart, spunky girl with a great deal of resourcefulness. This new series of beginning chapter books launches with four titles. Texas gal Kylie Jean Carter is more queen than princess--she likes to take charge. Despite her aspirations to be a beauty queen one day, she also takes to heart her mother's advice, "Pretty is as pretty does." In Drama Queen, it's the start of a new school year, and Kylie Jean wants to play the Queen of Hearts in her second grade class's production of Alice in Wonderland. She works on her lines with her family's bull dog, Ugly Brother (whose real name is Bruno), until she memorizes every last one for the tryouts. Unfortunately, the new girl at school, Paula, sets her sights on the same role. Interestingly, the new girl is also a mean girl, and the way Kylie Jean and her friends handle the situation could offer some solutions to other elementary students in a similar boat. Marci Peschke tackles bullying, starting a new school year with a new teacher, and the perseverance it takes to perform well, all in a neatly presented package. Tuesday Mourning's gently cartoonish and predominantly pink artwork reflect the heroine's love of all things queen but also her gutsy nature and stick-to-it-iveness.
In Kylie Jean: Blueberry Queen (9781404866157/ 1404866159), the heroine really does have a run at (junior) beauty queen in her town's summer Blueberry Festival. She enlists the help of her older cousin to help her make a plan, then approaches her maternal grandparents to act as her sponsor ("I could put Lickskillet Farm on ALL my posters. Your farm would be extra famous!") and enlists her paternal grandfather (who "loves to take pictures") to take her photo. Kylie Jean: Rodeo Queen (9781404866188/ 1404866183) takes place during the spring at the Wild West Rodeo, and in Kylie Jean: Hoop Queen (9781404866171/ 1404866175), the heroine's father helps her master basketball by signing her up for the Little Dribblers. This quartet of tales celebrates a Southern heroine whose femininity, intelligence and strength may well inspire other girls.--Jennifer M. Brown


The Bestsellers
Top-Selling Titles Last Week in Chicagoland
The following were the bestselling books at independent bookstores in and around Chicago during the week ended Sunday, January 2:

Hardcover Fiction

1. The Girl Who Kicked the Hornet's Nest by Stieg Larsson
2. Freedom by Jonathan Franzen
3. Room by Emma Donoghue
4. The Distant Hours by Kate Morton
5. An Object of Beauty by Steve Martin

Hardcover Nonfiction

1. Unbroken by Lauren Hillenbrand
2. Cleopatra by Stacy Schiff
3. Life by Keith Richards
4. American Rose by Karen Abbott
5. The Wave by Susan Casey

Paperback Fiction

1. Major Petttigrew's Last Stand by Helen Simonson
2. The Girl with the Dragon Tattoo by Stieg Larsson
3. Cutting for Stone by Abraham Verghese
4. Tinkers by Paul Harding
5. Little Bee by Chris Cleave

Paperback Nonfiction

1. Just Kids by Patti Smith
2. Zeitoun by Dave Eggers
3. Michelin Red Guide Chicago 2011 by Michelin
4. Best American Nonrequired Reading 2010 by Dave Eggers and David Sedaris
5. Ron Santo: Heart and Soul of the Cubs by Chicago Tribune

Children's

1. The Hunger Games by Suzanne Collins
2. Revolution by Jennifer Donnelly
3. Of Thee I Sing by Barack Obama
4. Lost Hero by Rick Riordan
5. Diary of a Wimpy Kid: The Ugly Truth by Jeff Kinney

Reporting bookstores: Anderson's, Naperville and Downers Grove; Read Between the Lynes, Woodstock; the Book Table, Oak Park; the Book Cellar, Lincoln Square; Lake Forest Books, Lake Forest; the Bookstall at Chestnut Court, Winnetka; and 57th St. Books; Seminary Co-op; Women and Children First, Chicago.

[Many thanks to the booksellers and Carl Lennertz!]