Shelf Awareness for Wednesday, February 16, 2011

News
Borders Files for Bankruptcy, to Close 200 Stores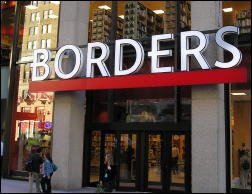 Citing a lack of capital and a desire to "reposition itself successfully for the long term," Borders Group has filed for reorganization under Chapter 11 bankruptcy code in federal court in New York.

The company plans a significant number of store closings, "equivalent to approximately 30% of the company's national store network"--about 200 of its 639 stores, which include about 500 superstores and 139 smaller stores. The store closings will take place "in the next several weeks" and are, Borders said, "a reflection of economic conditions, cost structures and viability of locations, among other factors, and not on the dedication and productivity of the workforce in these stores."

Borders listed total debt of $1.293 billion and assets of $1.275 billion. The top five unsecured creditors and their debt are Penguin, $41.1 million; Hachette, $36.9 million; Simon & Schuster, $33.8 million; Random House, $33.5 million; and HarperCollins, $25.8 million. Among distributors and wholesalers, Perseus is owed $7.8 million; Source Interlink, $6.9 million; Diamond Comic Distributors, $3.9 million; and National Book Network, $2 million.

For financing, Borders is relying on $505 million in debtor-in-possession financing from GE Capital, which, the company said, "should enable Borders to meet its obligations going forward so that our stores continue to be competitive for customers in terms of goods, services and the shopping experience."

Borders emphasized that its remaining 465 or so stores and borders.com continue to remain open for business and that Borders Rewards, gift cards and other customer programs are still being honored. Although many thousands of its 19,500 employees will be let go, the company said that it "expects to make employee payroll and continue its benefits programs for its employees."

Borders stock ceased trading on the New York Stock Exchange at the end of the day yesterday. Borders's shares closed at 23 cents a share, near their all-time low.

Borders has created bordersreorganization.com, which will include filings and other information. In a letter to vendors on the site, the company said that it will pay in full and under normal terms all bills and invoices for products and services provided after the filing. As for pre-bankrutpcy debts, "We cannot make the related payment without specific authorization from the Bankruptcy Court."

Since the company stopped paying many publishers' bills as of last December, Borders had continued to buy and stock new books but was following procedures familiar to retailers on credit hold, people with knowledge of the matter have told Shelf Awareness. The struggling retailer has been using wholesalers, buying books shortly before publication, and paying the usual 30-day wholesaler terms. Many national accounts managers have been working with Borders through wholesalers on book buys.

Borders Group president Mike Edwards emphasized that in reorganizing, the company aims to implement "the appropriate business strategy designed to reposition Borders to be a potentially vibrant, national retailer of books and other products.... We are confident that, with the protection afforded under Chapter 11 and with the support of employees, publishers, suppliers and creditors, and the reading public, a successful reorganization can be achieved enabling Borders to emerge from the process as a stronger and more vibrant book seller."--John Mutter


Image of the Day: Super Coach
Tony Dungy has moved from coaching the Indianapolis Colts and winning the Super Bowl to coaching children in how to be kind. He co-authored You Can Be a Friend with his wife, Lauren Dungy, illustrated by Ron Mazellan (Little Simon Inspirations/S&S, January 2011). The husband-and-wife team recently made an appearance in Dallas (no, not to play the Cowboys) at the First United Methodist Church as part of the Arts and Letter's Live BooksmART series sponsored by the Dallas Museum of Art.


Notes: Margaret K. McElderry Dies; CoffeeTree Books Relocating
Obituary note: Margaret K. McElderry, the "grande dame of children's publishing," died Monday. She was 98. In her obituary, the New York Times observed that the esteemed editor of many Newbery and Caldecott Medal winners "employed shrewd intuition, critical acumen and a nurturing way with authors to help shepherd children's literature from a prewar cottage industry to today's billion-dollar business."

McElderry "transcended the typical anonymity of book editors by riding the crest of the postwar baby boom, helping to provide it with a new breed of engaging, nonpatronizing literature. She recruited authors with a newer sensibility, ventured into controversial subjects, like the ravages of war, and led the way in publishing foreign works," the Times wrote, adding that her imprint, Margaret K. McElderry Books, survived the publishing industry's changing landscape even as she worked for Atheneum, "which merged into Scribner, which merged into Macmillan, which merged into Simon & Schuster." She continued to edit books into her 90s as editor-at-large of her imprint.

---

CoffeeTree Books and the Fuzzy Duck café, Morehead, Ky., are relocating to the former University Cinema at 159 East Main Street. The Morehead News reported that "for months, there's been speculation that the popular business duo would move. Last week they sent an e-mail confirming that truth."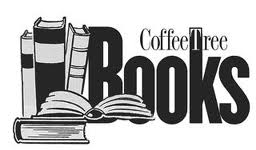 "We're very excited to be on Main Street," said Susan Thomas, CoffeeTree's co-owner and manager. "We always wanted to be there, and this move will open up so many opportunities for us and our customers." CoffeeTree plans to retain certain elements from the cinema, including the stage and screen.

"We already have a weekly jazz gig at The Duck 342, and now we'll have this stage and the screen," Thomas added.

"We'll also be able to host our spelling bee without having to pause while the coffee grinder is going," said co-owner Marge Thomas. "We think the foot traffic on Main Street will be very good. People can walk to the store from the campus and community."

During the transition period, the "bookstore will be closed for a couple of days while we move, but we'll keep the coffee shop open as long as possible," Marge said. "We'll swish it up there and reopen as soon as possible." Plans call for the move to occur during spring break, with an anticipated opening in the new facility in March.

---

In recommending five favorite Manhattan bookshops, amNewYork noted that "there's just something about small, specialty bookstores that we love. The staff is always very knowledgeable (imagine that!) and you know some actual thought went into stacking those shelves. If the near-shuttering of Borders has taught us anything, it's that big is not always better in the world of bookstores."

The highlighted bookshops were Hue-Man Bookstore & Café, Kitchen Arts & Letters, Dashwood Books, Bank Street Bookstore and Partners & Crime Mystery Booksellers.

---

Half Price Books will open a new store in Dublin, Calif., tomorrow. Around Dublin reported that the shop at 7898 Dublin Boulevard is the company's fourth, and largest, in the state.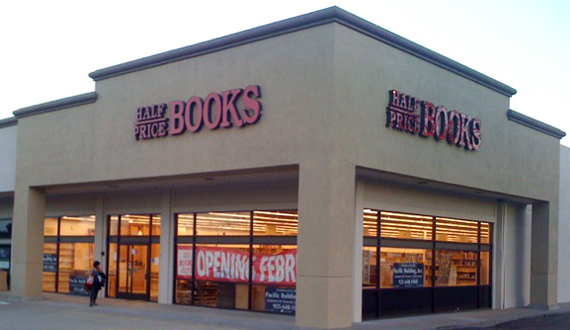 "Half Price Books is pleased to continue its expansion in California," said Kathy Doyle Thomas, executive v-p of Half Price Books. "We're excited to expand into Dublin and are happy to offer an attractive option for people needing extra cash and for those looking for cheaper forms of entertainment."

---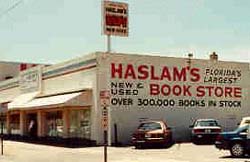 Haslam's Book Store, St. Petersburg, Fla., "has been writing history in downtown St. Pete since 1933, but its most recent chapters haven't been easy with the emergence of the mega store and the e-reader revolution," WTSP-TV reported.

"Doesn't bode well for things carrying on the way they have. It's an industry in transition," said co-owner Ray Hinst, who is nevertheless optimistic the bookshop will be around as long as people are in search of the printed word. "Hopefully we'll be here. Maybe we'll be in the antique business."

---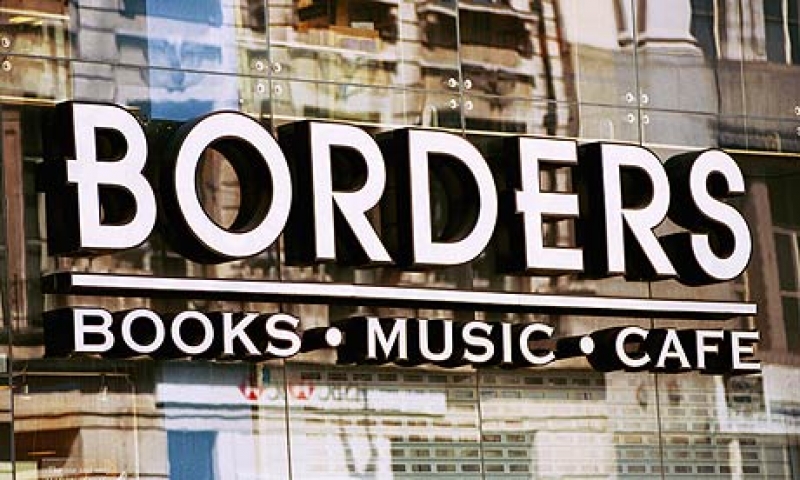 National reports of impending--and now confirmed--bankruptcy proceedings and store closures at Borders are having a trickle-down effect on local news coverage nationwide, as speculation about community impact makes headlines. Although booksellers at local Borders stores cannot comment publicly, their customers are expressing disappointment.

In Pennsylvania, Mary Ruzic stood outside the McKnight Road Borders in Pittsburgh, wondering if she should cash in her gift cards sooner rather than later. She told the Tribune-Review, "It's hugely disappointing news. Every time we're out on the weekend, we end up at a bookstore, and it's usually a Borders. I'm very sad to see bookstores disappearing."

The Scranton Times-Tribune spoke with customers leaving the Dickson City Borders and noted that Joey Aikens "does not want to see this Borders disappear. More than just sales, its cafe and kids section bring value to the community."

"It's a cultural loss above all," he said. "A bookstore encourages education. It's an atmosphere for social gatherings. They've done a lot here with the arts."

WTVR-TV reported that the Borders in Scranton's Viewmont Mall "is Paula Heiser's place of relaxation. She said it lets her get away by browsing books or magazines and relaxing with a hot cup of coffee." Heiser expressed hope that this would not be one of the stores that closes "because I love to come here and I think this store adds a lot to this area."

---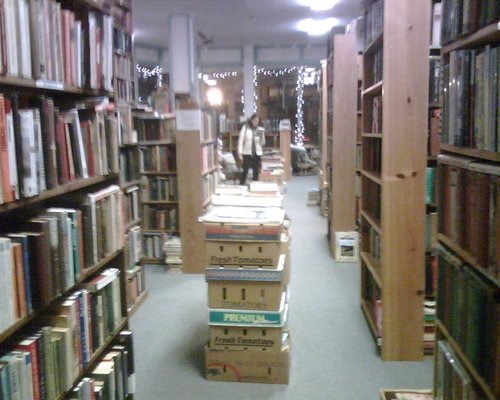 Bill Lippincott, owner of Lippincott Books, Bangor, Maine, plans to close his successful downtown bricks-and-mortar used bookstore sometime in March "because he'd like to sell books from home at his own pace," WABI-TV reported.

"Do some Internet sales, do more book fairs. I'll still be open by appointment, but I'll be working on my own time instead of running the shop here," he said, adding, "I love to read, and I grew up with books as traditionally we've known books, and I'm still in love with that form of the book.... The book form is changing, but there's still plenty of people who are interested in the physical book and would like to come and browse and not necessarily know what they're going to find."

---

"The books in our private libraries are tiny splinters of autobiography (mixing memory and regret). Of course, open them up again, and all the old pleasures come back," wrote the Guardian's Robert McCrum regarding his informal exploration of books from his personal collection.

---

You may have thought you'd finally escaped the Valentine's Day media blitz, but here's one last volley: Flavorwire showcased "Good Writing, Bad Sex: The Best Sex Scenes About the Worst Sex," noting that "we're talking about sex scenes in literature that explore the times when sex is sad, when it's mournful, melancholy, desperate, violent, lonely, regrettable, necessary, inevitable. The times that leave you emptier than you'd started."

Okay, Valentine's Day is officially over.

---

Modern Residential Design showcased Solovyov Design Studio's OFO Lounge Chair with Book Storage, which "is perfect for you who like reading books, have small collection of them but live in limited space."

---

Now you can be Nick Carraway on a mission to find Jay Gatsby--or at least the Nintendo-style, 8-bit version of this lit fantasy--with the Great Gatsby Game.

---

Book trailer of the day: In the Blink of an Eye: Dale, Daytona, and the Day That Changed Everything by NASCAR racer Michael Waltrip (Hyperion), filmed at the Barnes & Noble in Huntersville, N.C.

---

John Shableski has joined JeffCorwinConnect, a global eco-edutainment multimedia company, as president of its newly formed publishing division. Its first book is The Black Tide, which will appear in April and in graphic novel format tells the environmental story of the Gulf Coast oil spill last year.

Shableski was formerly sales manager of Diamond Book Distributors, which he joined in 2007. Earlier he worked at Brodart Company, where he was graphic novels coordinator and marketing and sales coordinator for the Tartan Books division.

Chief visionary and co-founder Jeff Corwin commented: "With the growing acceptance and use of graphic novels in the education and the retail markets, we believe that we can highlight critical environmental issues through this exciting format."

CEO and co-founder Anurag Agarwal said that Shableski "brings significant experience and knowledge about the dramatically evolving graphic novel world and its applications in creating educating yet entertaining ways to engage and energize an audience."

Shableski may be reached at john@jeffcorwinconnect.com.

---

Richard Rhorer is joining the Simon & Schuster imprint as v-p and associate publisher. He has been director of digital business development at Macmillan since 2008, where he oversaw Macmillan's website and the launch of Quick and Dirty Tips, which features a website, podcast series, e-newsletters, mobile apps, books and audiobooks.

Earlier he was director of marketing at Holt, held several positions at HarperCollins, Penguin Putnam and Simon & Schuster (during his first round at S&S he was a national accounts manager for Pocket books and S&S Audio). His first job in the book world was as vendor liaison to Waldenbooks for Bantam Doubleday Dell.

At S&S, Rhorer will supervise marketing specialists, be responsible for the backlist program and bring "special focus to key front list titles and provide a seasoned perspective on how we can make more of each book's potential."

---

Effective April 1, Simon & Schuster will handle all sales, distribution and fulfillment in the U.S. and Canada for Ripley Entertainment. Ripley has been distributed in the U.S. by Perseus and in Canada by Mint Publishing.

Besides publishing a range of Believe It or Not! books and the annual, Ripley is involved in television shows, tourist attractions, motion pictures and merchandise. Its daily newspaper cartoon is syndicated worldwide.


Bookstores Sales Up 2.4% in December, Down 1.4% for Year
December bookstore sales rose 2.4%, to $2.09 billion, compared to December 2009, according to preliminary estimates from the Census Bureau. For the full year, total bookstore sales slipped 1.4%, to $16.5 billion.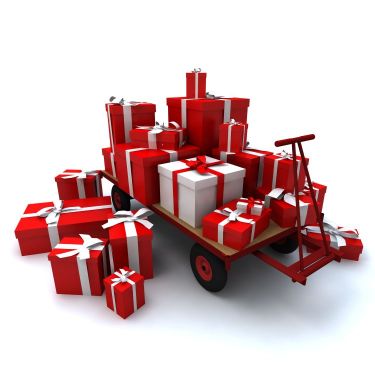 Sales during the year compared to the previous year rose in the first four months, sagged during the late spring and summer, then rose again in the last two months of the year, but not enough to reverse an overall decline from 2009.

Total retail sales in December rose 7.8%, to $440.2 billion, compared to the same period a year ago. For the year, total retail sales were up 6.6%, to $4,402.9 billion.

Note: under Census Bureau definitions, bookstore sales are of new books and do not include "electronic home shopping, mail-order, or direct sale" or used book sales.


ToC: McLean Launches Bookigee, a Tool for Discoverability
Last night at the Tools of Change Publishing Startup Showcase, former ABC executive director Kristen McLean launched her new venture, Bookigee. Designed to address a challenge discussed at both Digital Book World and the Tools of Change conference--discoverability--Bookigee is designed to help consumers match their interests with better book choices online.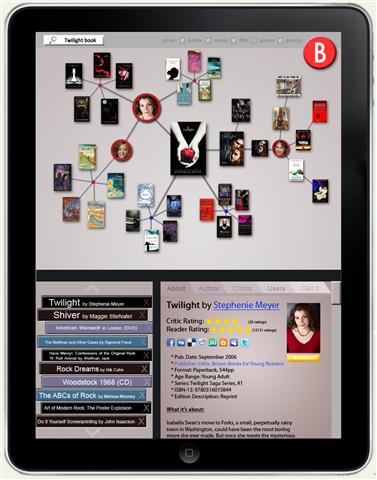 While many search engines propagate the continuing appearance (and sales) of bestsellers, Bookigee's algorithm is based on advice from an editorial team, allowing for backlist gems as well as new publications to populate what McLean calls "blossoms" of related books. These constellations of titles might be linked by author, genre or even editor. McLean and her team plan to test a beta version of Bookigee, designed for a touch interface, by fall 2011. She's working with experts from both inside and outside of publishing, including innovators in specialty design and retail, Silicon Valley tech engineering, editorial, bookselling and book marketing. Carlos Taminez from Shinevine, a design and development studio in Miami, is overseeing the technical development.

Bookigee grew out of a book McLean had planned to write about the chain of decisions involved in moving a book from an author's desk to a reader. "As a part of doing the background research for the book, I really wanted to take apart the publishing model and understand when certain elements of the current structure evolved," said McLean. "All that analysis showed me that the current model was running into real trouble at all levels that was threatening its long-term stability." She decided that rather than write the book, she'd "build a company to solve the problem instead." McLean's goal for Bookigee is that it function as a tool for online and bricks-and-mortar book retailers, libraries, publishers, authors and other content creators--as well as for the public they serve.--Jennifer M. Brown
(Full coverage of the ToC conference will appear in tomorrow's issue.)


Media and Movies
Media Heat: Mark Richard on KCRW's Bookworm
Tomorrow morning on the Today Show: Marc Agronin, author of How We Age: A Doctor's Journey into the Heart of Growing Old (Da Capo, $25, 9780306818530).

---

Tomorrow on Dr. Oz: Ari Brown, co-author of Expecting 411: Clear Answers & Smart Advice for Your Pregnancy (Windsor Peak Press, $14.95, 9781889392370).

---

Tomorrow on KCRW's Bookworm: Mark Richard, author of House of Prayer No. 2: A Writer's Journey Home (Nan A. Talese/Doubleday, $23.95, 9780385513029). As the show put it: "Mark Richard has been busy writing for film and television. For his first book in over a decade, he provides a decidedly unconventional autobiography. It's a spiritual journey through some of the most unusual underworlds the soul can encounter. Mark was a 'special' child, and his detours into the mischievous and downright vicious on his path toward redemption make for very entertaining and shocking reading."

---

Tomorrow on the Rachael Ray Show: Alison Sweeney, co-author of The Mommy Diet (Gallery, $24, 9781439180945).

---

Tomorrow on the Gayle King Show: Bethenny Frankel, author of Naturally Thin: Unleash Your SkinnyGirl and Free Yourself from a Lifetime of Dieting (Fireside, $16, 9781416597988).

---

Tomorrow night on the Colbert Report: Eric Foner, author of The Fiery Trial: Abraham Lincoln and American Slavery (Norton, $29.95, 9780393066180).

---

Tomorrow night on Lopez Tonight: Jenni "JWoww" Farley, author of The Rules According to JWOWW: Shore-Tested Secrets on Landing a Mint Guy, Staying Fresh to Death, and Kicking the Competition to the Curb (Morrow, $19.99, 9780062075390).

---

Monday morning on the Today Show: Tony DiTerlizzi, author and illustrator of The Search for WondLa (S&S, $17.99, 9781416983101), will be interviewed by Al Roker, who selected the book as his latest pick for the Today Show Book Club for Kids.


'The Play's the Thing...' Until the Film Premieres
Ralph Fiennes directed and stars "as William Shakespeare's Rambo" in a film adaptation of Coriolanus that premiered Monday at the Berlin Film Festival. The Hollywood Reporter's Ray Bennett observed that the production, with a contemporary setting and Shakespeare's language updated by John Logan, is "a tough, violent and moving tragedy with splendid performances by Fiennes, Vanessa Redgrave as his mother, Brian Cox as his friend Menenius, and Gerard Butler as his enemy Aufidius. Its success should carry beyond festivals and scholars to a mainstream audience."

Deadline.com reported that the Weinstein Company has acquired the U.S. distribution rights and Pan Asian pay TV rights to Coriolanus.

"My brother's and my relationship with Ralph stretches back many years and includes two of our most cherished productions, The English Patient and The Reader," said Harvey Weinstein. "He's a brilliant artist, and we are honored and delighted to partner with him in bringing Coriolanus to American moviegoers."

Fiennes added, "I'm thrilled that Harvey and TWC will distribute Coriolanus in the U.S. His response to the film was overwhelmingly passionate. He really embraced it. This has been a long road and I cannot think of a better company to do it in the U.S."

---


Tommy Lee Jones executive produced, directed and stars (opposite Samuel L. Jackson) in The Sunset Limited, a filmed production of Cormac McCarthy's play that debuted on HBO last weekend. In a "prickly" interview with the Wall Street Journal's Speakeasy blog, Jones offered some brusque analysis of his project. A sample:

So why not do The Sunset Limited as a play?

We shot the play.

But why shoot it as a film? I could see you two doing it on Broadway.

I thought it would make a good film.

---

In the book-to-film-to-play department, Kazuo Ishiguro is discussing the possibility of a theater production of Never Let Me Go in Japan, Speakeasy reported. For legal reasons there can't be a stage production until three years after the first release of the film, which occurred last year.

"I just came back from Japan and I was talking about it," he said. "At the moment, we are talking in about two and a half years time."

On book-to-film adaptations in general, Ishiguro observed: "If I've read a book, I find it very difficult to see a film adaptation cleanly. I am not really looking at it in the way that I would look at another film: I am always comparing the book with the film. I am not quite sure how we are supposed to look at book adaptations."

---


A page-to-stage adaptation of Alice McDermott's novel Charming Billy--directed by Blake Robison--is currently running at the Round House Theatre in Bethesda, Md. The play opened last week and will run through February 27.

McDermott told the Huffington Post that the production came into being because Robison "had this thought to adapt and direct Charming Billy, so he invited me for coffee. As we chatted, the thing that struck me immediately was the way he described the stagecraft: how you do flashbacks on stage; how you cover that much time; how he would focus the action. He just had so much clarity. In the past I'd seen a few screenplays for Charming Billy, but they were... just dreadful."


Books & Authors
Awards: Charles Taylor Winner; Man Asian Prize Shortlist
Charles Foran won the $25,000 Charles Taylor Prize for Literary Non-Fiction for his biography Mordecai: The Life & Times. CBC noted that 2010 "may go down as the year that belonged to Mordecai Richler," citing last year's release of the film adaptation of Barney's Version as well as "the campaign to honor the writer with a public monument in Montreal."

At the Toronto awards ceremony, Foran expressed his gratitude to Richler's widow, Florence, "saying that her involvement made the work three times richer," CBC wrote.

---

Finalists for the $30,000 Man Asian Literary Prize are Three Sisters by Bi Feiyu, Serious Men by Manu Joseph, The Thing About Thugs by Tabish Khair, The Changeling by Kenzaburo Oe and Hotel Iris by Yoko Ogawa. The winner will be announced in Hong Kong on March 17.

"Our judges have chosen five very different novels, each in its own way brilliant and captivating, representing the achievements of three major Asian cultures: China, India and Japan," said David Parker, chair of the board of directors of the MALP. "Readers everywhere now have the opportunity to enjoy and compare the high and distinctive accomplishments of the novel across the breadth of Asia."


Attainment: New Titles Out Next Week
Selected new titles being published next Tuesday, February 22:

A Simple Government: Twelve Things We Really Need from Washington (and a Trillion That We Don't!) by Mike Huckabee (Sentinel, $26.95, 9781595230737) advocates a significantly smaller federal government.

Our Last Best Chance: The Pursuit of Peace in a Time of Peril by King Abdullah II of Jordan (Viking, $27.95, 9780670021710) chronicles the life of the king of Jordan and possible peace plans for the region.

Gideon's Sword by Douglas Preston and Lincoln Child (Grand Central, $26.99, 9780446564328) follows a newly hired employee of a secretive government contractor.

Cowboys and Aliens by Scott Mitchell Rosenberg (It Books, $24.99, 9780061646652) is a graphic novel about an alien invasion of Arizona in 1873.

Treachery in Death by J.D. Robb (Putnam, $26.95, 9780399157035) is the 33rd novel with New York homicide detective Eve Dallas.

Pale Demon by Kim Harrison (Harper Voyager, $26.99, 9780061138065) is book nine in the supernatural Hollows series.

Now in paperback:

To Taste the Wine by Fern Michaels (Kensington, $15, 9780758242747).

Beatrice and Virgil: A Novel by Yann Martel (Spiegel & Grau, $14, 9780812981544).

Angelology: A Novel by Danielle Trussoni (Penguin, $16, 9780143118466).


Book Brahmin: Henry McLaughlin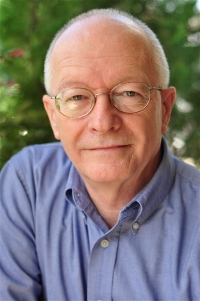 Henry McLaughlin is the 2009 winner of the Christian Writers Guild Operation First Novel Contest. His historical romance, Journey to Riverbend (Tyndale, February 2011), is set in the American West in the 1870s. He has a master's degree in social work and spent many years working in the public child welfare system. He retired from that career in 1999 to work with Kenneth Copeland Ministries. Henry and his wife, Linda, have been married for more than 40 years and live in Saginaw, Tex.
On your nightstand now:
Listen by Rene Gutteridge. Just finished Enchantment by Orson Scott Card. A wonderful Cardian twist on the story of Sleeping Beauty. Let's not discuss the 11 lined up on the "to be read" shelf, patiently waiting their turn.
Favorite book when you were a child:
The Black Stallion by Walter Farley.
Your top five authors:
Hard to narrow it down--I hope the other six don't feel slighted. Elizabeth George, Angela Hunt, Orson Scott Card, Steven James, DiAnn Mills.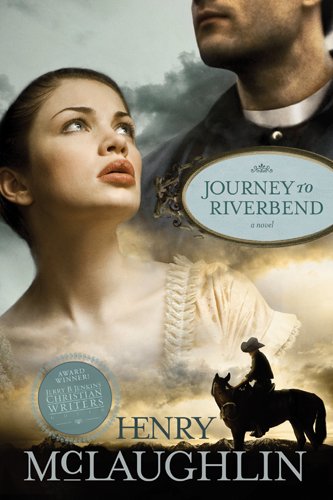 Book you've faked reading:
Solzhenitsyn's The Gulag Archipelago. I read enough to fake being able to discuss it with all the others who pretended to read it.
Book you're an evangelist for:
The Face by Angela Hunt. Great story line with characters who grab you and won't let go. Excellent use of first-person voice.
Book you've bought for the cover:
The Weeping Chamber by Sigmund Brouwer.
Book that changed your life:
The Bible (and it still does).
Favorite line from a book:
"It was the best of times, it was the worst of times." How can you not keep reading?
Book you most want to read again for the first time:
Of Mice and Men by Steinbeck. Steinbeck planted the seed to write. I would love to experience the wonder of discovering the realism of the story and the depth of those characters. It's like your first taste of hot apple pie. You didn't know something so good could exist in this world.


Book Review
Children's Review: Chime
Chime by Franny Billingsley (Dial Books, $17.99 Hardcover, 9780803735521, March 2011)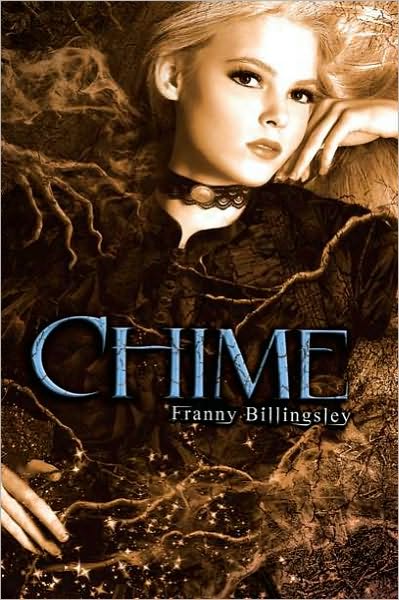 While Franny Billingsley's The Folk Keeper drew upon the selkie myth and original lore about holding the greedy Folk at bay, her latest unforgettable novel builds on legends of witchcraft at the dawn of the Industrial Revolution. As the book opens, 17-year-old Briony Larkin is being tried as a murderess and a witch: "I've confessed to everything and I'd like to be hanged. Now, if you please." She claims responsibility for precipitating her stepmother's death, and also causing an accident at age seven that left her identical twin, Rose, mentally damaged. The remainder of the story unfolds almost entirely as Briony's testimony to the Chime Child, who has one foot in the spirit world and one foot in the real world. The townsfolk believe that with her Second Sight, the Chime Child can judge a defendant's guilt or innocence.
At home, the protagonist's jealousies bring about "the sort of disaster you might expect from a clergyman's daughter"--a flood that destroyed the Parsonage library, and a fire that devoured Briony's writing. In the larger landscape, the expansion of the steam engine's route from London to their town of Swanton threatens the existence of their Swampsea. The Swamp is home to the Old Ones, such as the Wykes, who will lure you into the bogs with their false lights, and the Dark Muse, who will "suck your spirit away." Mr. Clayborne arrives to drain Swanton's swamp. This so infuriates the Boggy Mun, ruler of the swamp, that he sends a fatal swamp cough to infect the townsfolk, especially the children. With Rose infected, Briony must find a way to halt the draining of the swamp. Mr. Clayborne and his 22-year-old son, Eldric, become boarders at the Larkins' Parsonage ("That's where proper stories begin, don't they, when the handsome stranger arrives and everything goes wrong?" says Briony). Briony's playful addresses to readers also keep us alert for clues to chinks in her armor, as memories surrounding her stepmother's death collide with other hazy recollections during a series of illnesses Briony contracts. Two love triangles further complicate Briony's situation: Judge Trumpington's son, Cecil, wants to marry Briony, even as she begins to develop a strong bond with Eldric, who in turn grows fascinated by a mysterious, beautiful stranger who comes to town to witness yet another witch trial.
Billingsley plays with the power of words and story on many levels. All of the main characters--including Rose--harbor secrets, and they must divulge them to piece together the complete story. The Old Ones' legends entwine with the human story, but they are at risk with the impending threat of industrialization ("The Old Ones can't survive a world filled with metal"). They all cling to their stories for survival, and Billingsley introduces the question: Is there still room for story in a world that's starting to assimilate the ideas of Freud and Darwin and where people give up horses to travel by steam engine and motorcar? With humor, wit and deft plotting, she weaves together the threads of her tale with extraordinary results.--Jennifer M. Brown