Shelf Awareness for Monday, March 7, 2011

Editors' Note
Welcome to Bethanne Patrick
We are very pleased to announce that Bethanne Patrick is joining Shelf Awareness as editor of our upcoming consumer publication.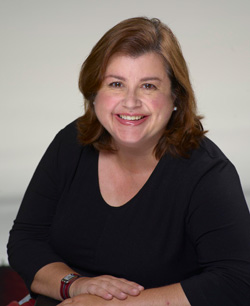 Bethanne is a book critic and social-media consultant best known as "The Book Maven." She tweets to more than 50,000 followers and runs the popular FridayReads meme that engages thousands of readers around the world each week. Her reviews have appeared in O the Oprah Magazine, the Washington Post, AARP the Magazine and the Minneapolis Star-Tribune. She is the author of An Uncommon History of Common Things (National Geographic, 2009) and the upcoming An Uncommon History of Common Courtesy (National Geographic, fall 2011).

From 2008 until early 2011, Bethanne hosted The Book Studio for WETA-PBS, an online author interview show. She was a contributing editor to Publishers Weekly, editor of AOL Books from 2004-2007 and from 2001-2004 was an editor for Pages magazine, where she wrote the "Global View" column. She has a master's in English from the University of Virginia and is an alumna of Smith College. Bethanne, her husband and their two daughters live in Arlington, Va. She may be reached at bethanne@shelf-awareness.com.

And away we go!


News
Image of the Day: Vanzant's Divine Inspiration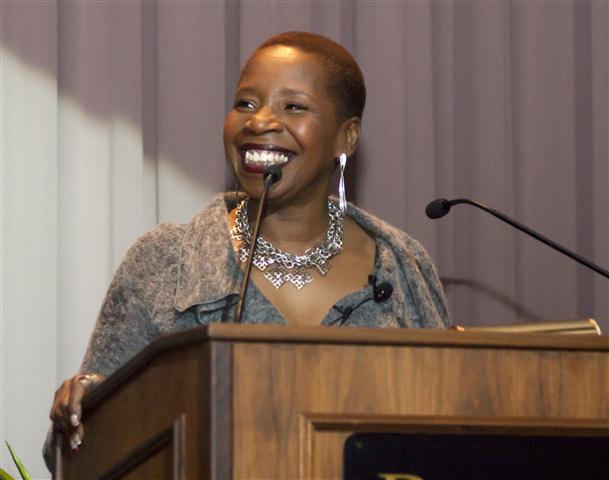 What a way to start. The author at the first offsite author event held by Gloria Brown, owner of Divine Inspirations Bookstore, Nutley, N.J., was Iyanla Vanzant, motivational speaker, spiritual teacher, TV personality and last but not least author of Peace from Broken Pieces: How to Get Through What You're Going Through (Smiley Books). Speaking at Rutgers University Newark, Vanzant concluded her talk by encouraging the audience to take note of the closing of many larger bookstores and to frequent local, independent bookstores more often.


Cool Idea of the Day: Algonquin Book Club
Algonquin Books has launched the Algonquin Book Club, which will hold four literary events a year at which an Algonquin author will be interviewed by a notable author. The events will be webcast live, and webcast viewers will be able to chat with other viewers. At the first book club event, which takes place on March 21 at Books & Books, Coral Gables, Fla., Edwidge Danticat, author of Brother, I'm Dying, will interview Julia Alvarez, author of In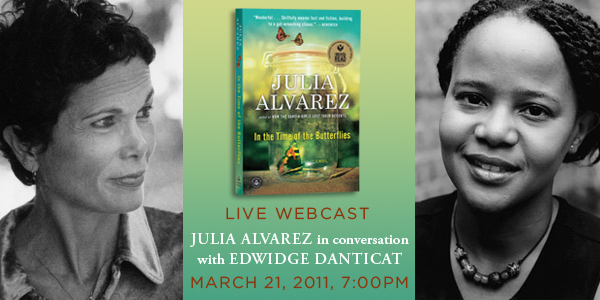 the Time of Butterflies.

For this first reading, the Algonquin Book Club site offers an original essay by Alvarez about the novel, a description of the book, bios of the author and interviewer, a reading group guide, book club tips and some culinary treats--wine and recipe pairings related to the book, some recipes from Alvarez and recipe favorites of characters in the book.

In addition, Algonquin is giving away signed copies of In the Time of Butterflies and Algonquin Book Club tote books--readers may enter the contest for these by leaving a comment on book club blog posts, by tweeting about it using #AlgBookClub or by posting on the discussion section of Algonquin's Facebook page. Anyone with questions for Alvarez can post them on any of those places and they may be asked during the event.

The other three events for this year have been scheduled. On April 26, Kathryn Stockett, author of The Help, interviews Sara Gruen, author of Water for Elephants. (The movie based on the book opens on April 22.) On August 18, Terry McMillan, author of Getting to Happy, gets to interview Heidi Durrow, author of The Girl Who Fell From the Sky. And on October 20, Patricia Cornwell, author of Port Mortuary, interviews Robert Goolrick, author of A Reliable Wife.


Bookstore News: Buffalo Street Books Goes Co-op
What a mix of stories about bookstores today: one slated to close is being reorganized as a co-op and has raised a quarter of a million dollars; another is closing; and several are expanding by increasing sidelines.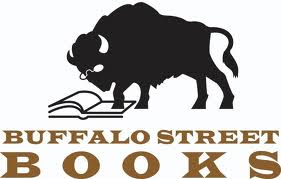 In Ithaca, N.Y., home of Cornell University and Ithaca College, 997 people have pledged nearly $250,000 to resurrect Buffalo Street Books as a community-owned cooperative, the Cornell Sun wrote. The amount is $50,000 more than the store estimated it needed. See the store's official announcement here.

Buffalo Street Books, owned for now by Gary Weissbrot, is closing by March 13. After three or four weeks, it will re-open as a co-op with 500 member-owners.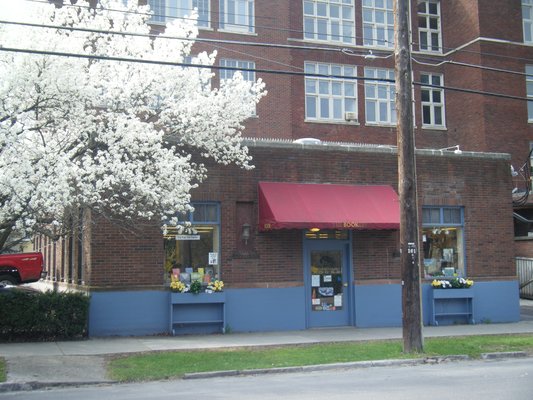 Weissbrot praised the town: "Ithaca has basically said, 'The market has spoken, but we don't have to listen to that. We can speak for ourselves.... We want a bookstore, and we are going to support it.' "

Bob Proehl, the store's outreach coordinator, told the paper that the mood at the store and in Ithaca had improved because of the plan. "Not only are people excited that the store is going to survive, they're excited about the way in which it's going to survive and that they're going to be a part of keeping it alive," he said. He noted, too, that the store will have some strong advocates in the community: "We have 500 more people who when a friend of theirs mentions they're going to Barnes & Noble to buy a book, they'll say, 'No, you should buy this at the local bookstore.' "

Cornell English professor J. Robert Lennon, who has pledged to become a coop member, commented: "We love the bookstore. My wife used to work there, and it's the last fully functioning independent bookstore in Ithaca. Whenever one of my wife's or my books comes out, we go for a reading there, and I know something I like is always going to be there."
---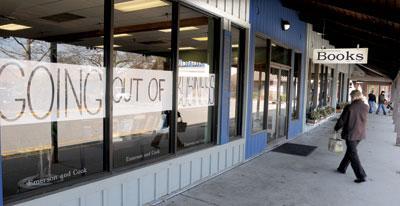 After 38 years in business, Emerson and Cook Book Co., Old Saybrook, Conn., is closing May 1, according to the Middletown Press.

Manager Donna Bookman told the paper she regularly sees former customers outside the store. "They say, 'God, what's happening to the world, with this new technology? I'm so sorry to see your store close; I love books.' But then they say, 'I just got a Kindle.' "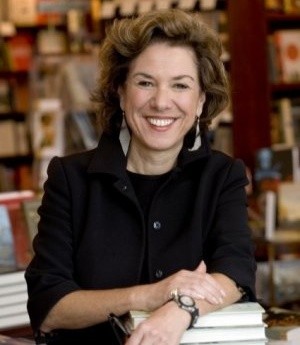 In the article, Roxanne Coady, owner of RJ Julia Booksellers, in nearby Madison, commented: "I remain guardedly optimistic that by being innovative, responsive and hard-working, that our passion for putting the right book in the right hand, introducing writer to reader and providing a place for conversation and learning has value and meaning and the ability to keep us alive."
---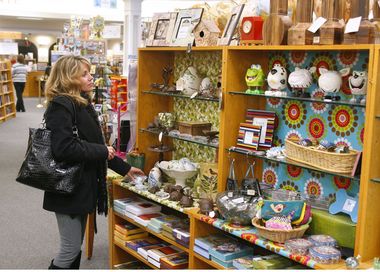 Citing indie bookstores' willingness to adapt and diversify, the Grand Rapids Press observed: "In the battle for survival in the cut-throat retail world, Schuler Books & Music is coming out swinging oven mitts. There are also scarves, kitchen utensils, board games, puzzles and dozens of other items meant to bring in shoppers looking for more than the printed word."

"It's almost impossible to tell what the bookstore will look like in five years," said co-founder Cecile Fehsenfeld. "I would like to think we are building a new model for what the next kind of bookstore might look like."

Schuler hopes to increase sideline sales by 25% this year "through improved marketing, selection and added floor space," the Press noted. Gift buyer Beth Boyink said, "We have to expand into areas that are reasonably compatible with books. The idea is to try to bring something unique."

Increased attention in areas like e-book and used book sales are also part of Schuler's success plan. "It's going to be a big year," Fehsenfeld added. "I think it's going to help a lot if we can put some of these new pieces in place.... Independents are able to change to the marketplace certainly more quickly. They're able to take advantage of their locations in communities, solidify ties to the community."

---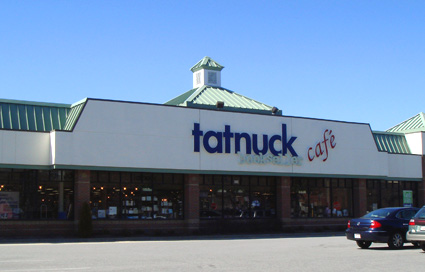 Charles Napoleon, general manager of Tatnuck Bookseller, Gift Gallery and Café, Westborough, Mass., told the Westborough News that the key to success for the business is indicated by its name: "Originally the store was all books. Now we're basically remerchandising the store and cutting back on books and introducing new departments like giftware, toys and clothing.... Our biggest section (now) is the gift section. We introduce products that lead customers to books. For example, we put the gardening books with the gardening items and the sports books with the sports items."

---

Indie booksellers are "making a comeback," according to the Trentonian, which noted that New Jersey bookstores specializing in used inventory, like Trenton's Classics Book Shop, the Cranbury Bookworm, Booktrader of Hamilton, or the Old Bookshop of Bordentown "offer something you can never find at a retail chain: the chance to stumble into a rare find."




Notes: Joseph Beth Creditors Skeptical; OR's Book of Tweets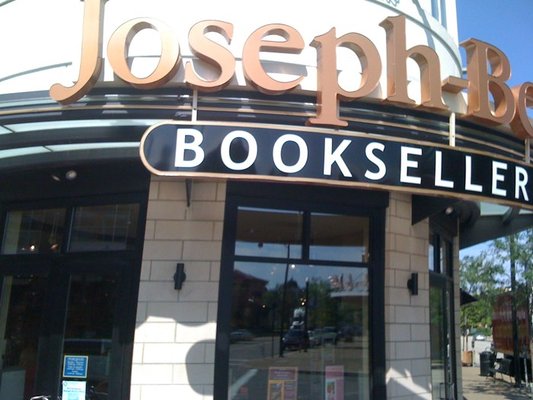 The bankruptcy case of Joseph Beth Booksellers, which filed for Chapter 11 reorganization late last year (Shelf Awareness, November 12, 2010), has not been smooth sailing. When the bookseller sought to extend the amount of time it has to file a reorganization plan, the unsecured creditors' committee filed a stinging challenge, saying that although Joseph Beth has "closed several stores and implemented certain expense-reduction initiatives (though not enough in the Committee's view), [Joseph Beth's] management and professionals have not yet defined the contours of their reorganized business and how they intend to exit from chapter 11." The committee noted, too, that Joseph Beth's debtor-in-possession financing expires on April 29 and said that the company has been "unable to obtain exit financing at a reasonable cost from a third-party lender, despite attempting to contact more than one hundred potential lenders." The committee's dire conclusion: "it appears that... unsecured creditors would fare better in a chapter 7 liquidation than they will under any reorganization scenario."

Still, last week Joseph Beth and the unsecured creditors' committee agreed to postpone a hearing on the extension at least several weeks "to facilitate discussions... regarding an exit strategy" in the case.
---
Coming from @ORBooks April 21: TWEETS FROM TAHRIR narrates the real-time Egyptian revolution. But who owns the rights? (via the NYT)
---
Book trailer (and voiceover) of the day: Soccer Dreams: Playing the Seattle Sounders FC Way by Clare Hodgson Meeker (Creating One). The voiceover for this chapter book is provided by longtime rep George Carroll of Redsides Publishing Services, his first voiceover--and the first of many, he hopes.
---
To celebrate its 40th anniversary, PBS's Masterpiece is offering a sweepstakes whose grand prize is a four-day, three-night trip to the U.K. to visit some of the locations from the series, including Greenway, home of Agatha Christie; Blenheim Palace, featured in The Lost Prince; Bath; and Oxford. More than 300,000 people have entered. For more information, click here.
---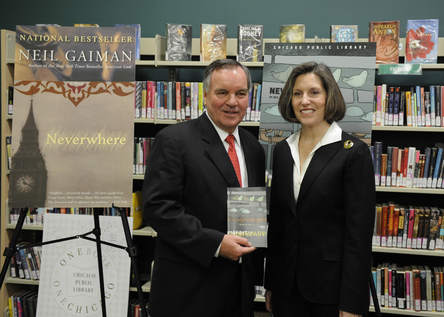 Neil Gaiman's Neverwhere is this year's selection for One Book, One Chicago, the Sun-Times reported. Library Commissioner Mary Dempsey said, "I'm not a fan of fantasy, generally. But, I actually loved this book. Loved it. It's like Alice in Wonderland. It's tremendous fantasy. It's beautifully written. It's the pedways. It's underneath the subway. You will never ride the subway again and look at it in the same way after you read this book."

In a letter included with the study guide, Gaiman said reading Free, Live Free by Gene Wolfe was part of his inspiration for Neverwhere: "I thought there ought to be a whole genre of stories out there--magic stories--in which people travel through a city that's as much a character as the people in it."


Gaiman added that he has a fantasy about the One Book, One Chicago promotion: "This is my fantasy: That everyone in Chicago reads Neverwhere. Everyone. All the people in Chicago Above and even--because we know they are there--the shadowy figures of Chicago Below who have stepped out of legend long enough to read about Richard Mayhew and to learn, as Richard does, that it all starts with doors."

---

"Artists love other artists," Flavorwire observed in showcasing "10 Real-Life Literary Power Couples" and observing: "Perhaps there is an electric connection between two people whose minds are always whirring, or literary snobs can't bear to date laymen, or perhaps for some writers, the only way they know their partner will understand them is if that person is also a writer."
---

This is National Book Critics Circle Awards week in New York City and includes several events featuring awards finalists that are free and open to the public:

Biography and autobiography finalists Sarah Bakewell, Yunte Huang, Kai Bird, Reiko Rehna Rizzuto, Patti Smith and Darin Strauss will converse with Eric Banks and Rigoberto Gonzalez tomorrow night at 7 p.m. at Elebash Recital Hall, the Graduate Center, CUNY, 365 Fifth Ave. between 34th and 35th.

Also tomorrow night at 7 p.m. nonfiction and criticism finalists Siddhartha Mukherjee, Isabel Wilkerson, Clare Cavanagh, Susie Linfield and Ander Monson will speak with Art Winslow and John Reed in the Regina Peruggi Room, Marymount Manhattan College, 221 E. 71st Street.

On Wednesday night at 6 p.m., the following finalists will read at the New School, 66 W. 12th St.: Jennifer Egan, Jonathan Franzen, David Grossman, Sarah Bakewell, Yunte Huang, Thomas Powers, Elif Batuman, Clare Cavanagh, Susie Linfield, Ander Monson, S.C. Gwynne, Siddhartha Mukherjee, Isabel Wilkerson, Patti Smith, Rahna Reiko Rizzuto, Anne Carson, Kathleen Graber, Kay Ryan and more.

The NBCC awards ceremony is on Thursday at 6 p.m. at the New School.

A reception after ceremony the will be held at the Lang Center, 55 W. 13th St., 2nd Floor, and costs $45. For more information, click here.




Media and Movies
Media Heat: Joshua Foer Moonwalks with Colbert
This morning on Good Morning America: Cokie and Steve Roberts, authors of Our Haggadah: Uniting Traditions for Interfaith Families (Harper, $19.99, 9780062018106). They also appear tomorrow on the Charlie Rose Show.

---

This morning on the Today Show: Bethenny Frankel, author of A Place of Yes: 10 Rules for Getting Everything You Want Out of Life (Touchstone, $24.99, 9781439186909).

---

This morning on Fox & Friends: Brian L. Weiss, author of Many Lives, Many Masters: The True Story of a Prominent Psychiatrist, His Young Patient, and the Past-Life Therapy That Changed Both Their Lives (Fireside, $15, 9780671657864).

---

This morning on Imus in the Morning: Linda Fairstein, author of Silent Mercy (Dutton, $26.95, 9780525952022). She is also on the Today Show tomorrow morning.

---

Today on Dr. Phil: Kelly Cutrone, author of If You Have to Cry, Go Outside: And Other Things Your Mother Never Told You (HarperOne, $22.99, 9780061930935).

---

Today on Charlie Rose: David Brooks, author of The Social Animal: The Hidden Sources of Love, Character, and Achievement (Random House, $27, 9781400067602). He will also appear today on NPR's All Things Considered.

---

Tonight on the Daily Show: Senator Rand Paul, author of The Tea Party Goes to Washington (Center Street, $21.99, 9781455503117).

---

Tonight on the Colbert Report: Joshua Foer, author of Moonwalking with Einstein: The Art and Science of Remembering Everything (Penguin Press, $26.95, 9781594202292).

---

Tonight on a repeat of the Late Show with David Letterman: Kim and Kourtney Kardashian, authors of Kardashian Konfidential (St. Martin's, $25.99, 9780312628079).

---

Tomorrow on NPR's All Things Considered: James Gleick, author of The Information: A History, a Theory, a Flood (Pantheon, $29.95, 9780375423727).

---

Tomorrow on NPR's the Takeaway: Sally Wade, author of The George Carlin Letters: The Permanent Courtship of Sally Wade (Gallery, $26, 9781451607765).

---

Tomorrow on Oprah: former president George W. Bush, author of Decision Points (Crown, $35, 9780307590619).

---

Tomorrow night on the Daily Show: Brian Christian, author of The Most Human Human: What Talking with Computers Teaches Us About What It Means to Be Alive (Doubleday, $27.95, 9780385533065).


Movie: Jane Eyre
Jane Eyre, based on the classic novel by Charlotte Brontë, opens this Friday, March 11. Mia Wasikowska stars as Jane Eyre, who goes to work as a governess at Thornfield Hall. Michael Fassbender plays Rochester. Director is Cary Fukunaga.


Harry Potter Walking Tour
Next spring, Warner Bros will unveil its "Making of Harry Potter" walking tour at Leavesden, England, the production base of the Potter films. Deadline.com reported that the three-hour tour "will give fans the chance to see sets, costumes, props and effects used in all eight Harry Potter movies.... Potter fans will be able to walk onto sets including headmaster Dumbledore's office and the 120-foot-long long Great Hall featuring 'the tables and benches used in the films.' "


Television: Game of Thrones Preview and Trailer
On Sunday, April 3, at 9 p.m., HBO will feature a "15-minute sneak peek" at the first episode of its new fantasy miniseries Game of Thrones, based on the series by George R.R. Martin. The teaser will air just before the beginning of part three of HBO's other spring book-to-miniseries adaptation, Mildred Pierce, which will be delayed until 9:15. Game of Thrones premieres April 17, Deadline.com reported.

Entertainment Weekly featured the "best Game of Thrones trailer yet."


Books & Authors
Awards: NAACP Image Awards; Arthur C. Clarke Shortlist
The NAACP Image Awards ceremony, which celebrates outstanding achievements and performances by people of color in the arts (television, recording, literature, motion picture and writing & directing) as well as those individuals or groups who promote social justice through their creative endeavors, was held Friday. This year's category winners for Outstanding Literary Work are:

Fiction: Getting to Happy by Terry McMillan (Penguin)
Nonfiction: The New Jim Crow: Mass Incarceration in the Age of Colorblindness by Michelle Alexander (New Press)
Debut Author: The Warmth of Other Suns: The Epic Story of America's Great Migration by Isabel Wilkerson (Random House)
Biography/autobiography: You Don't Know Me: Reflections of My Father, Ray Charles by Ray Charles Robinson, Jr. (Crown)
Instructional: A Boy Should Know How to Tie a Tie: And Other Lessons for Succeeding in Life by Antwone Fisher (Touchstone)
Poetry: 100 Best African-American Poems, edited by Nikki Giovanni (Sourcebooks MediaFusion)
Children: My Brother Charlie by Holly Robinson Peete and Ryan Elizabeth Peete (Scholastic)
Youth/teens: Condoleezza Rice: A Memoir of My Extraordinary, Ordinary Family and Me by Condoleezza Rice (Random House Children's Books)

---

Finalists for the 2011 Arthur C. Clarke Award, which honors the best science fiction published in the U.K., are:

Zoo City by Lauren Beukes
The Dervish House by Ian McDonald
Monsters of Men by Patrick Ness
Generosity by Richard Powers
Declare by Tim Powers
Lightborn by Tricia Sullivan
The winner will be announced April 27 at the
SCI-FI-LONDON Film Festival
. The
Guardian
reported that one of this year's judges, Jon Courtenay Grimwood of the British Science Fiction Association, said, "I think this is one of the most interesting lists in the last 25 years. I think it's a good snapshot of SF as a whole, and I'd have said it shows SF in rude and diverse health."


IndieBound: Other Indie Favorites
From last week's Indie bestseller lists, available at IndieBound.org, here are the recommended titles, which are also Indie Next Great Reads:

Hardcover

Blood, Bones, and Butter by Gabrielle Hamilton (Random House, $26, 9781400068722). "This isn't your typical chef memoir. Gabrielle Hamilton has come to the stove by sheer force and tenacity, and it comes through on every page of her book. From a rural childhood with her large family hosting a lamb roast for 100 guests to owning one of the most respected restaurants in New York City, Hamilton's journey hasn't always been easy, but always surrounded by good 'real' food, which is where her passion lies. Hamilton writes so deliciously that your mouth will be watering as you read."--Sherri Gallentine, Vroman's Bookstore, Pasadena, Calif.

Cleaning Nabokov's House by Leslie Daniels (Touchstone, $24, 9781439195024). "Barb Barrett leaves her loveless marriage--she refers to her now former husband as the 'ex-person'--and in the process manages to lose everything, including her two children. Trying to put her life back together, she moves into a house once occupied by Vladimir Nabokov and discovers a manuscript that may or not be his. Thus begins a sweet tale of a quirky, charming and very funny woman finding her way, seeking happiness and fulfillment by some rather unconventional ways."--Ellen Burns, Books on the Common, Ridgefield, Conn.

Paperback

Wingshooters by Nina Revoyr (Akashic Books, $15.95, 9781936070718). "An abandoned young girl narrates this tale set in 1974 in a small Wisconsin town as it plummets and tumbles into heartbreak. 'You don't belong here,' the townspeople tell the mixed-race schoolgirl and anyone else who is not like them. Revoyr's voice vibrates with the spiritual and physical isolation--without adornment or illusion--that is reminiscent of the writings of Carson McCullers. The pacing is perfect, and Wingshooters captures fully the tragedy of personal rejection resulting from racial tension as it explores both connection and loss and the enduring bonds of family."--James Harris, Prairie Lights Books, Iowa City, Iowa

For Teen Readers

No Passengers Beyond This Point by Gennifer Choldenko (Dial Books for Young Readers, $16.99, 9780803735347). "Choldenko's imagination flies high with this wacky and wonderful novel that pays homage to The Wizard of Oz. After losing their home, Finn and his sisters, India and Mouse, are sent by their mother to stay with Uncle Red in Colorado, but their plane lands in an altogether different world. The siblings are greeted like movie stars and each is given their own house. Is it too good to be true? Even if you think you can guess what's going on here, the ending will still astonish you!"--Joanne R. Fritz, Chester County Book & Music Company, West Chester, Pa.

[Many thanks to IndieBound and the ABA!]