Shelf Awareness for Wednesday, April 20, 2011

News
Image of the Day: Cooking Up Some Fun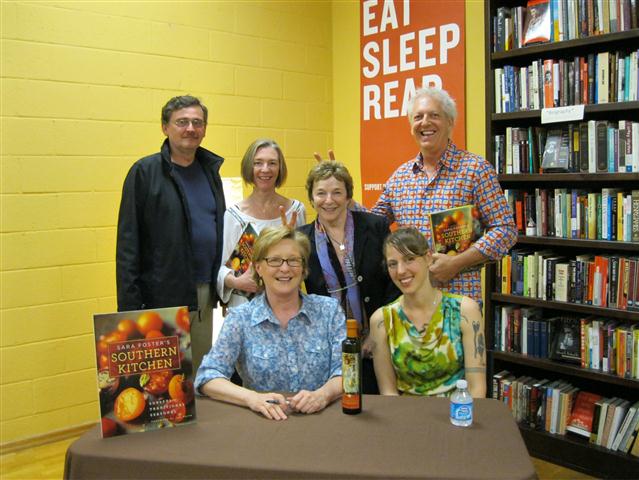 During a recent event at Flyleaf Books, Chapel Hill, N.C., celebrating the publication of Sara Foster's Southern Kitchen (Clarkson Potter), Foster and co-author Tema Larter (seated) shared the fun with friends, including author Frances Mayes and her husband, Ed Kleinschmidt--the pranksters in the background. On the table is a bottle of Mayes's olive oil from her home in Tuscany.


Notes: Amazon's S.C. Tax Break; Aussie Franchisees Negotiate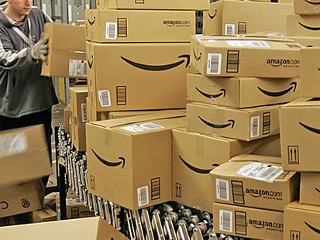 By a 15-5 vote yesterday, the South Carolina Senate Finance Committee agreed to give Amazon "a break from collecting sales taxes after the company threatened to pull out of building a 1,200-job distribution center," the Associated Press (via the Beaumont Enterprise) reported. The measure now moves to the Senate floor for debate.

Committee chairman Hugh Leatherman "cut off the chance for public debate by opponents by nixing a hearing in a subcommittee." He argued that "a detailed public hearing wasn't needed and the issue was aired enough in the full committee," the AP noted.

"No subcommittee hearing. No public testimony," said Ashley Landess, South Carolina Policy Council president. "So the public doesn't get to weigh in at all, really."

Senator Nikki Setzler, the sponsor of the bill, told WSPA-7: "We need jobs in this state. This is about jobs. It's about putting people to work. It's about health insurance. And, frankly, it's about the word of the state being given and not breaking the word that was given." Setzler was referring to promises former Governor Mark Sanford and the Commerce Department made while recruiting Amazon, which were tied to "a law on the books that exempted distribution centers from having to collect the sales tax on purchases from state residents. The law was going to expire in June 2010, but the Commerce Department told Amazon it would do everything in its power to get the law extended," WSPA-7 reported.

"Why would they be making such an issue of collecting tax from people?" asked Melodie Ingwersen, owner of Creative Kids toy store, Columbia. "It doesn't come out of their bottom line. They just collect it and they pass it on to the state. Except for what we all know is that there are billions of dollars of uncollected taxes because the retailers online are not being asked to do what retailers on the ground are asked to do."

While Senator Setzler acknowledged concern that the tax breaks might put other retail jobs at risk, he added that "those businesses also realize that if you put a $60 million payroll into the economy that you're then turning it over and over and there are going to be, these people are going to be buying who are working there."

---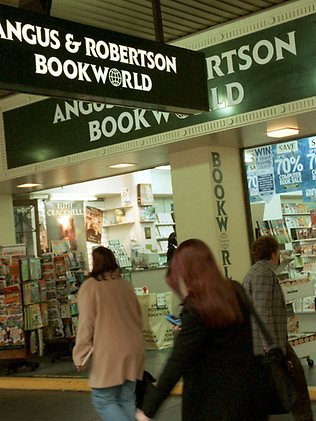 The 25 Australian "breakaway booksellers" who threatened to terminate their franchise agreements with financially troubled Angus & Robertson and go independent (Shelf Awareness, April 11, 2011) have returned the negotiating table "after administrators took the group to court earlier this month to prevent them from defecting," the Sydney Morning Herald reported. The franchisees had been upset with certain details regarding "Ferrier Hodgson's handling of parent company REDgroup Retail's fall into administration in February, particularly the policy to halve the effective value of gift cards and then issue a deadline for their use."

A bookseller in Sydney contended that "we have faced unsafe working conditions with angry customers unable to redeem gift cards taking their anger out on us. We have been told lies about 'business as usual' only to have our stores closed down and the store and stock sold on to liquidators."

In Brisbane, a staff member noted that customers "don't get angry at us anymore as they understand we have lost our jobs and we can't do anything more for them."

---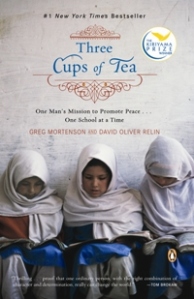 More trouble brewing for Three Cups of Tea co-author Greg Mortenson. Steve Bullock, Montana's attorney general, is scrutinizing Mortenson's Central Asia Institute, which is based in Bozeman. Bullock "has been in contact with attorneys for the agency, and they have pledged their full cooperation," the Associated Press reported.

"While looking into this issue, my office will not jump to any conclusions--but we have a responsibility to make sure charitable assets are used for their intended purposes," he said in a statement.

Kevin O'Brien, a spokesman for Bullock, "said the attorney general's inquiry has not reached the level of a full-scale investigation and it was not immediately clear exactly what Bullock was seeking," according to the AP.

---

During next week's PEN World Voices Festival in New York City, McNally Jackson bookstore will run a pop-up bookstore in the Living Room of the Standard hotel, "offering guests and visitors alike another opportunity to indulge themselves in world literature."

---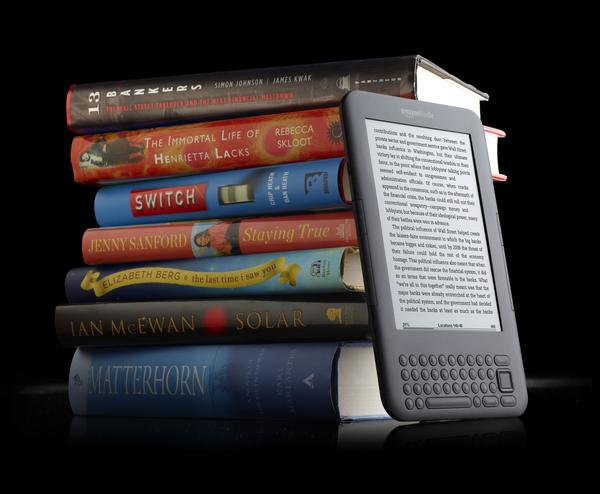 "E-books have increased the purchase of print books," Bob Topp, owner of the Hermitage Bookshop, told the Denver Post, which looked at "10 ways digital books are changing our literary lives."

"It's easy for people to read the Sunday paper, look at a book review, and 10 minutes later, they've got that e-book on their Kindle," Topp added. "More people reading is good. I think it's way too early to say that the e-book will kill the hardback."

---

As authors, President Barack Obama and First Lady Michelle Obama had an off year in 2010, reporting about $1.7 million in income last year, "a sharp drop from the $5.5 million the first couple reported in their 2009 tax filing," according to the Wall Street Journal, which reported that "much of the Obamas' 2010 income came from sales of the president's bestselling books, as was also the case in 2009."

---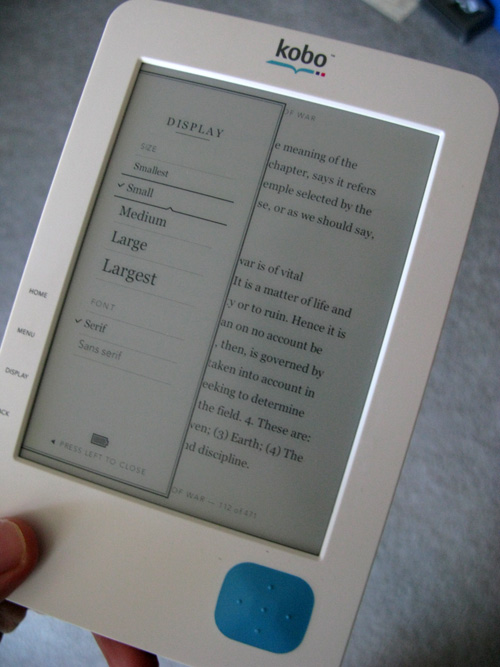 The e-reader battle is heating up again with yesterday's announcement of Kobo's $50-million venture funding deal from institutional investors as well as its existing investors, including Canadian chain Indigo Books and Music. The Wall Street Journal reported the company will use the money "to fuel overseas growth. Kobo last week launched local stores in Germany and Spain. It said it planned to expand into France, Italy and the Netherlands this summer."

"It's about international expansion," said Todd Humphrey, Kobo's executive v-p of business development. He added that the company will also use the funding to expand its base in the U.S. and Canada and for product improvements. Kobo claims to have 3.2 million users.

---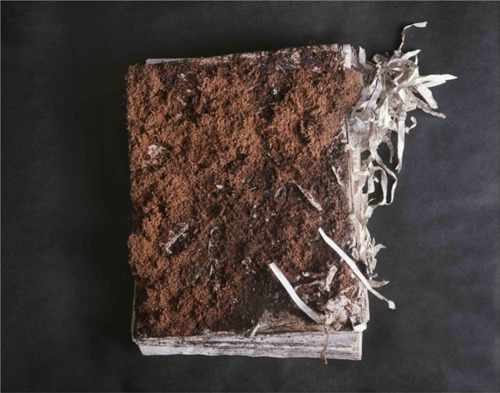 The Los Angeles Review of Books is offering a "preview review" of what it describes as "the first major, full-service book review to launch in the 21st century." The LARB will officially debut later this year. Included in the early samples is Ben Ehrenreich's essay "The Death of the Book," which opens: "Pity the book. It's dead again. Last I checked, Googling 'death of the book' produced 11.8 million matches. The day before it was 11.6 milion. It's getting unseemly. Books were once such handsome things. Suddenly they seem clunky, heavy, almost fleshy in their gross materiality. Their pages grow brittle. Their ink fades. Their spines collapse. They are so pitiful, they might as well be human."

---

At Beyond the Margins, April's Page Turner recommendations are from Shelf Awareness editor Bethanne Patrick, who suggested some titles that "have nothing in common save my readerly devotion. I hope that means one of them may speak to you, too." And we heartily recommend Bethanne's recommendations.

---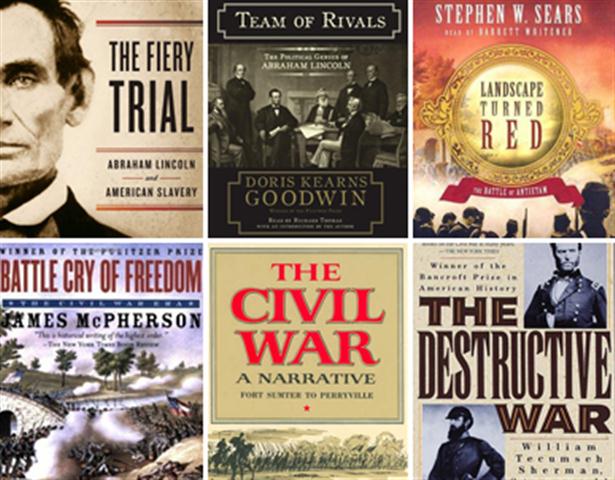 In a move guaranteed to start a booklovers' argument, the Daily Beast's Malcolm Jones recommended "the 11 best books on the Civil War in time for the 150th anniversary."

"Compiling a list of essential books about the war is an absurd task, simply because--no kidding--so many are essential," Jones wrote. "Try to imagine another subject where you omit writers of the caliber of William McFeely, Bruce Catton, T. Harry Williams, or Burke Davis. So consider this list a mere starting point. The more you read about the war, the more you will want to read (don't say you weren't warned). And when you tire of history, there's Civil War fiction. But that's a subject for another list. So this list is missing some great ingredients. Still, you have to start somewhere."

---

NPR's What We're Reading series featured My Father's Daughter: Delicious, Easy Recipes Celebrating Family & Togetherness by Gwyneth Paltrow, Diana Vreeland: An Illustrated Biography by Eleanor Dwight, The FSG Book of Twentieth-Century Latin American Poetry: An Anthology, edited by Ilan Stavans and Malled: My Unintentional Career in Retail by Caitlin Kelly.

---

As the one-year anniversary of the BP disaster nears, the Los Angeles Times offered a "roundup of books on the gulf oil spill," noting that when "a complex event sprawls out over months--an invasion, an election, a disaster--the struggle for a dominant narrative does likewise, publicly and sometimes painfully."

---

Operating, apparently, on the theory that there is no such thing as bad publicity, the Hollywood Reporter featured a memoir report headlined: "Three Cups of Tea--and 4 Other Big Book Scandals."

NBC's Today show upped the bad publicity ante with "Not-so-true stories: 7 authors who were charged with deceit."

---

Flavorwire showcased the 10 most badly bungled classic-book-to-film adaptations, including the "wacky, flatulent 3-D family comedy version of Gulliver's Travels" that was released on DVD yesterday.

---

Bookshelf/kitten video of the day, courtesy of the Book Lady's Blog, which vowed that this "is the first--and probably the only--time I'm posting a cat video. But it's Wednesday, and we all need a break, right?"

---

Book trailer of the day: The Book of (Even More) Awesome by Neil Pasricha (Amy Einhorn Books/Putnam).


Obituary Note: Thomas Winnett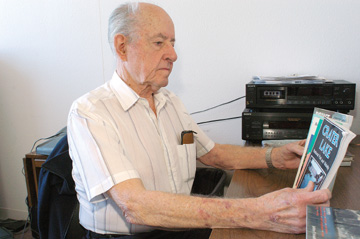 Thomas Winnett, founder of Wilderness Press, died last Thursday, April 14. He was 89.

Winnett began the press in 1967 with the publication of Sierra North, which was the first trail guide of its kind for the Sierra backcountry. During the next 35 years, Wilderness expanded to include titles for much of the U.S., Canada and Baja California.

In 2008 Winnett and his daughter Caroline sold Wilderness Press to Keen Communications. The press has more than 150 backlist titles and publishes about two dozen new titles a year.

Keen president Richard Hunt said, "Tom's spirit of adventure, coupled with his guardianship for parks and protected lands, also made him a noted figure in environmental protection issues."

A memorial service will be held May 15 in Berkeley, Calif.


Compass Books Takes Flight at SFO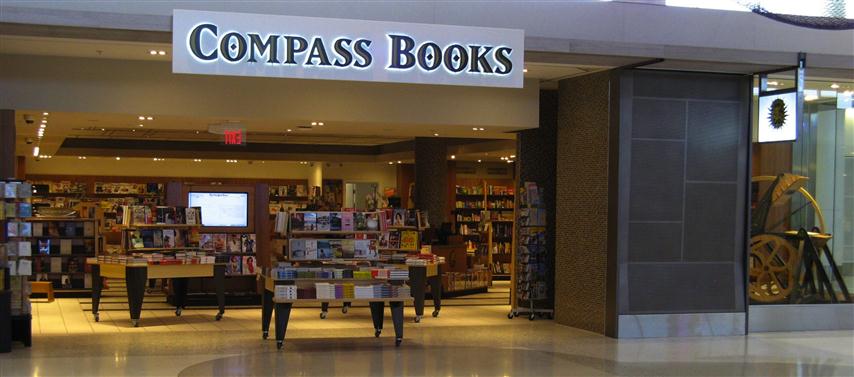 The new Books Inc. store in Terminal 2 of the San Francisco International Airport, which uses the company's Compass brand, opened last Thursday, and "business has been great, so we're quite pleased and relieved," owner Michael Tucker said.
The terminal is the old International Terminal, which was remodeled and converted to domestic operations, now serving Virgin America and American Airlines. For the store, Tucker commissioned a young sculptor to make "a somewhat deconstructed letterpress press for the front corner of the store along with a broadside homage to TYPE." The store also has video monitors to show book trailers "for travelers in a hurry" and is "the first thing you see when you come through security," Tucker added.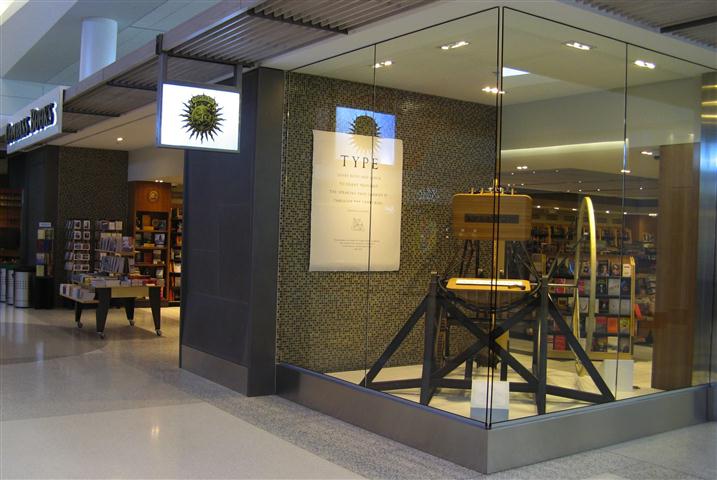 The Terminal had unusual unveiling: on Saturday, April 9, the day before TSA secured it, the building was open to the public. Nearly 20,000 people came out for food and entertainment.
There is another Compass store in Terminal 3 and one in Disneyland. Books Inc. has nine stores in the Bay Area.


Media and Movies
Media Heat: A Hole at the Bottom of the Sea
Tonight on CNN's Piers Morgan: Larry Flynt, author of One Nation Under Sex: How the Private Lives of Presidents, First Ladies and Their Lovers Changed the Course of American History, co-written with David Eisenbach (Palgrave Macmillan, $25, 9780230105034).
---
Tomorrow on Good Morning America: David de Rothschild, author of Plastiki: An Adventure to Save Our Oceans (Chronicle Books, $27.50, 9781452100029).

---

Tomorrow on the John Batchelor Show: Joel Achenbach, author of A Hole at the Bottom of the Sea: The Race to Kill the BP Oil Gusher (Simon & Schuster, $25.99, 9781451625349).


Television: Game of Thrones Renewed for Season 2
After a quick look at the solid if unspectacular viewer ratings for Sunday's premiere episode, HBO renewed Game of Thrones for a second season. Deadline.com reported that the network "invested in elaborate sets and designs in re-creating the world from George R.R. Martin's books, so a second season was considered a sure thing."

For its debut 9 p.m. airing, Game of Thrones drew 2.2 million viewers. "Encouragingly, in its second airing Sunday, Game of Thrones drew 1.2 million viewers, 60% of its premiere audience.... The highly watched NBA playoff games are considered a culprit for the depressed levels at 9 p.m. and the spiked viewership for the rerun. Overall, the premiere of Game of Thrones averaged 4.2 million viewers on Sunday for the three airings," Deadline.com wrote.

"We are delighted by the way David Benioff and D.B. Weiss have brought George R.R. Martin's amazing book series to the screen, and thrilled by the support of the media and our viewers," said Michael Lombardo, HBO's head of programming.


Movie: New Trailer for The Help
DreamWorks released a new trailer for The Help, adapted from Kathryn Stockett's novel and directed by Tate Taylor, Deadline.com reported. The movie will be released August 12.


Books & Authors
Awards: BBC Samuel Johnson Prize Longlist
A longlist of 18 contenders for the £20,000 (US$32,520) BBC Samuel Johnson Prize for nonfiction has been named. "After some intense and robust debate, and only small amounts of bloodshed, we have come up with a longlist that reflects the extraordinary quality and range of the books published in this stellar year for nonfiction," said chair of judges Ben Macintyre. The shortlist will be announced June 14, with a winner named July 6. The complete longlist can be found here.


Attainment: New Titles Out Next Week
Selected new titles appearing next Tuesday, April 26, and Thursday, April 28:

Stories I Only Tell My Friends: An Autobiography by Rob Lowe (Holt, $26, 9780805093292) chronicles the life and career of a West Wing cast member and star of The Outsiders.

A Bittersweet Season: Caring for Our Aging Parents--and Ourselves by Jane Gross (Knopf, $26.95, 9780307271822) shares personal experience and professional advice on supporting elderly family members.

A Turn in the Road by Debbie Macomber (Mira, $24.95, 9780778329831) follows a trio of women on a cross-country road trip to a high school reunion.

20 Years Younger: Look Younger, Feel Younger, Be Younger! by Bob Greene (Little, Brown, $27.99, 9780316133784) advocates exercise and diet plans to fight aging.

Southern Comfort by Fern Michaels (Kensington, $24, 9780758227171) brings a reclusive homicide detective out of self-imposed exile for another chance at love and a new case.

A Pizza to Die For by Chris Cavender (Kensington, $22, 9780758229526) is the newest Pizza Lover's mystery.

A Reforming People: Puritanism and the Transformation of Public Life in New England by David D. Hall (Knopf, $29.95, 9780679441175) explores Puritan society between 1630 and 1650.

Evel: The High-Flying Life of Evel Knievel: American Showman, Daredevil, and Legend by Leigh Montville (Doubleday, $27.50, 9780385527453) reveals the man behind the flashy daredevil persona.

The Camelot Conspiracy: A Novel of the Kennedys, Castro and the CIA by E. Duke Vincent (Overlook, $24.95, 9781590206393) weaves a web of conspiracy around the Kennedy assassination.

Now in paperback

The Violets of March: A Novel by Sarah Jio (Plume, $15, 9780452297036).

Dead by Morning by Beverly Barton (Zebra, $7.99, 9781420110357).

Savage Nature by Christine Feehan (Jove, $7.99, 9780515149333).


Book Brahmin: Jewell Parker Rhodes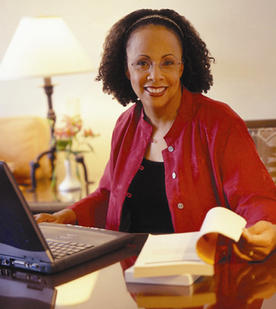 Jewell Parker Rhodes is the author of three historical novels, Voodoo Dreams, Magic City and Douglass' Women; the memoir Porch Stories: A Grandmother's Guide to Happiness; a children's book, Ninth Ward; and the contemporary mystery novels Season, Moon and Hurricane. Hurricane was published April 12, 2011, by Washington Square Press.
Books in my computer bag:
Ordered by my two children, I am reading: Aristotle's Nicomachean Ethics and Mrs. Frisby and the Rats of Nimh.
Evan, 20, my poet son, will quiz me and want to discuss whether we're living a good Aristotelian life. Kelly, 23, also a writer, will want discuss how children's literature is the best literature in the world and how rats, despite my shuddering aversion, are "people" too.
Books in my car:
At Arizona State University, I'm teaching "Short Story" so my car is overflowing with The Oxford Book of American Short Stories (edited by Oates), NPR's Selected Shorts CDs and a DVD of Faulkner's Barn Burning (screenplay by Horton Foote) starring a very young Tommy Lee Jones. My students and I are absolutely loving Southern tales by Eudora Welty, Flannery O'Conner, Jean Toomer and William Faulkner.
Books in my office:
When I'm deep into writing, I can't read novels (only chapter books about rats!). So, I read nonfiction as research for my future books. Right now I'm reading First Family: Abigail and John Adam by Joseph Ellis, Sugar Changed the World: A Story of Magic, Spice, Slavery, Freedom, and Science by Marc Aronson and Marina Budhos and Hawaiian Mythology by Martha Beckwith.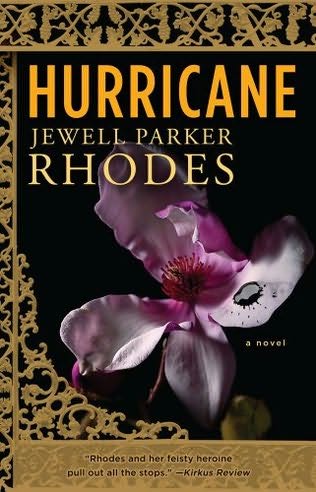 Favorite book when you were a child:
I read anything and everything. I loved the stories where impoverished/abused children/animals overcame and found true happiness! I also loved the Classic Illustrated Comics. My favorite was Prince Valiant. I would tell anyone who asked that I wanted to live my life "valiantly." It's a beautiful word.
Favorite books as a mom:
My husband (who had a happier childhood) and I bought tons of books before I was even pregnant. We used to read the books to our Sheltie, Macacroo Bonzai. No kidding!
I'm proud to say I can still recite Chicka Chicka Boom Boom, Bringing the Rain to Kapiti Plain, We're Going on a Bear Hunt and Jambo Means Hello. As our children got older, I read The Cricket in Times Square by George Selden and Garth Williams to Evan, and Charlotte's Web by E.B. White to Kelly. These books were their favorites.
Book that encouraged my career:
I always wrote poetry and stories, but it wasn't until I was a junior in college that I discovered Gayle Jones's Corregidora and realized that I, too, could be a professional writer. Growing up, I had NEVER been given or assigned to read a book by a writer of color so I didn't know that it was possible.


Book Review
Children's Review: World Without Fish
World Without Fish by Mark Kurlansky, illus. by Frank Stockton (Workman, $16.95 hardcover, 183p., ages 9-up, 9780761156079, April 2011)
From the author of Cod, World Without Fish makes an impassioned case for readers to look at the mounting evidence of our endangered marine population and to take steps to save the fish--and our world. Mark Kurlansky directed this book to children, but the facts presented here will also be of great interest to adults, especially because the remedies he suggests are manageable and concrete. By all means, keep eating fish, he suggests, just be mindful of which varieties are endangered and which are fished well, and think as well about how you can use less plastic, and walk or bike more and drive less.
Kurlansky begins with Darwin's ideas and applies them in different contexts throughout the book. It's hard to put down because of the way he presents the history of fishing, the impact of the industrial revolution on fishing, the culture that has grown up around fishing, and the author's respect for everyone involved in trying to manage and preserve the fish population. He lets us in on a centuries-old dilemma, and discusses what has worked and what has not worked. Most of all, Kurlansky demonstrates the interconnectedness of all aspects of our environment and how a shift in in the oceans, on land or in the air affects every other area and the species that dwell there. And he repeatedly points to three major factors contributing to the potential unraveling of ocean life: overfishing, pollution and global warming.
Photographs bolster the text and emphasize key elements of his case. In one photo, a Nomura jellyfish, which recently invaded the Sea of Japan in large numbers, dwarfs a scuba diver--it's six feet wide, weighing in at more than 100 pounds. A photo of the orange roughy ushers in what Kurlansky calls this fish's "sad cautionary tale"--a prime example of commercializing a fish that's hauled in from farther out to sea with disastrous results. The endangered orange roughy can live more than 150 years, but doesn't reproduce until it reaches the age of 20; if too many are caught before then, the species could die out. Other photos spotlight key scientists, such as Thomas Henry Huxley, a British scientist and supporter of Darwin's theories, and an influential member of fishing commissions in the 1880s.
Frank Stockton's full-color illustrations dramatize the majesty of the oceans' populations. He moves from full-page portraits of the Atlantic bluefin tuna and of the humpback whale in all their glory to a later image of a polar bear stranded on an ice floe. In addition, the artist provides one-page sequential comics-style artwork that kicks off each of the 11 chapters, charting the changes in the ocean now and imagining the future if current practices continue. These star "Kram and Ailat" (a play on the author's name and that of his daughter, Talia). Kurlansky interrupts a text in predominantly classic serif type with hand-lettered sections in navy, all-capital letters, with key phrases in red, to emphasize his most passionate messages to readers: "Many things, not just fish, are in danger of extinction. Fishermen are in danger of extinction," he writes in connection with Newfoundland, where fishermen no longer reel in cod, and tourism has superseded fishing as the area's main source of income.
Kurlansky delivers a powerful message, neither accusatory nor proselytizing, yet he presents strong evidence that fish and the world as we know it are endangered. Still, he has hope that our ability to make adjustments now can effect lasting change in our environment, and he infects us with hope, too. He suggests steps simple enough for kids to take in their own communities, such as asking the manager in their local grocery store and the waiter in their favorite restaurant where they buy their fish, to ensure they support sustainable fisheries; writing letters to elected officials; and becoming involved in environmental groups. He provides online resources for information about which species are endangered, and evaluates each organization.
This book will be a great gift for nature-loving young people, and could be just as powerful for adults. Beautifully designed, it's well suited to the coffee table as a conversation starter that leads to action.--Jennifer M. Brown


The Bestsellers
Top-Selling Titles in Florida Last Week
The bestselling books at independent bookstores in Florida during the week ended Sunday, April 17:

1. The Paris Wife by Paula McLain
2. The Fifth Witness by Michael Connelly
3. The Help by Kathryn Stockett
4. The Postmistress by Sarah Blake
5. Just Kids by Patti Smith
6. The Imperfectionists by Tom Rachman
7. Major Pettigrew's Last Stand by Helen Simonson
8. The Immortal Life of Henrietta Lacks by Rebecca Skloot
9. Bringing Adam Home by Les Standiford and Joe Matthews
10. Cutting for Stone by Abraham Verghese

Reporting bookstores and their handselling favorites:

Books & Books: Half a Life by Darin Strauss
Book Mark, Neptune Beach: Paris Wife by Paula McLain
Inkwood Books, Tampa: The Fifth Witness by Michael Connelly
Vero Beach Book Center: Secret Daughter by Shilpi Somaya Gowda

[Many thanks to the booksellers and Carl Lennertz!]


Top-Selling Titles in Chicagoland and Milwaukee Last Week
The following were the bestselling books at independent bookstores in the Chicago and Milwaukee areas during the week ended Sunday, April 17:

1. Bossypants by Tina Fey
2. Once Upon a Time, There Was You by Elizabeth Berg
3. Heaven Is for Real by Todd Burpo
4. The Help by Kathryn Stockett
5. Water for Elephants by Sara Gruen
7. The Pale King by David Foster Wallace
7. The Kennedy Detail by Gerald Blaine
8. The Immortal Life of Henrietta Lacks by Rebecca Skloot
9. Separate Kingdoms by Valerie Laken
10. The Invisible Bridge by Julie Orringer

Reporting bookstores and their handselling favorites:

Anderson's, Naperville and Downers Grove: Once Upon a Time, There Was You by Elizabeth Berg
Books & Co., Oconomowoc
Book Cellar, Lincoln Square: The Man with Two Arms by Billy Lombardo
Book Stall at Chestnut Court, Winnetka: The Pale King by David Foster Wallace
Book Table, Oak Park: Beautiful & Pointless: A Guide to Modern Poetry by David Orr
Boswell Book Company, Milwaukee: The Winds of Khalakovo by Bradley Beaulieu
57th St. Books: Is Journalism Worth Dying For? by Anna Politkovskaya; translated by Arch Tait
Lake Forest Books: Russian Winter by Daphne Kalotay
Next Chapter, Mequon
Read Between the Lynes, Woodstock: At Home with the Templetons by Monica McInerney
Seminary Co-op, Chicago: Liberal Arts at the Brink by Victor E. Ferrall
Women and Children First: Happy Now? by Katherine Shonk

[Many thanks to the booksellers and Carl Lennertz!]