Shelf Awareness for Friday, April 29, 2011

Quotation of the Day
E-Book Buyer: Spending More & 'Spending It Faster'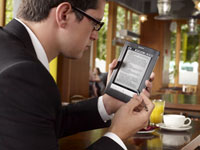 "Since getting an e-book [reading device], I've found myself spending more money on books than I did a year ago, and spending it faster.... It's also changed me as a reader. For one thing, it eases, to a potentially dangerous degree, the switch from one book to another. Like many readers, I read half a dozen or more books at a time, dropping one and picking up another according to mood. And, like most such readers, I sometimes find that when I put aside a book I choose not to pick it up again.

"For those who read this way, the e-book presents extra temptations. You need only press two buttons and Book A will disappear, making room for Book B; automatically, the page you were reading on Page B when last you turned to it magically appears. I've self-imposed rules against the behavior this encourages, lest I find myself never finishing anything."
--Robert Fulford in his
National Post
column, "Death of the book: Long live e-books."


News
Edgars Take Manhattan
The Mystery Writers of America held its annual Edgars award banquet at Manhattan's Grand Hyatt last night. The Best Novel Edgar went to Steve Hamilton's The Lock Artist--the fourth consecutive year that prize has gone to a book from the Minotaur imprint of St. Martin's Press. In his acceptance speech, Hamilton paid tribute to the novel's editor, Ruth Cavin, who died earlier this year at the age of 92 (and was working right to the end).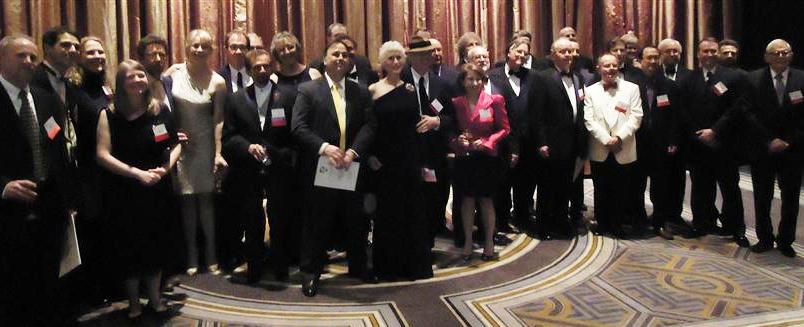 Other winners included Bruce DeSilva's Rogue Island (Forge) for Best First Novel, Robert Goddard's Long Time Coming (Bantam) for Best Paperback Original and Yunte Huang's Charlie Chan: The Untold Story of the Honorable Detective and His Rendezvouz with American History (W.W. Norton) for Best Critical/Biographical. The Raven Award for outstanding achievement in the mystery field other than creative writing was shared by two bookstores: Centuries & Sleuths (Chicago) and Once Upon a Crime (Minneapolis) A full list of winners and nominees in all categories is available at the Edgars website.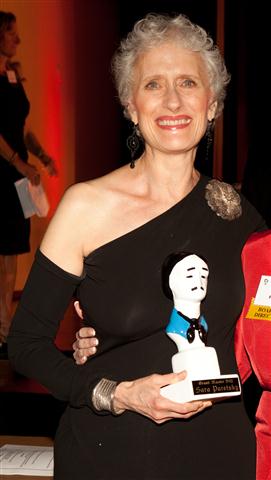 During a cocktail reception before the formal awards banquet, newly appointed Grand Master Sara Paretsky was congratulated by many of her colleagues. "It's very strange initially--of course, I'm really thrilled," Paretsky said of her reaction to receiving the title. "I was thinking about when I won my first Edgar, when there were real Grand Masters like Dorothy Salisbury Davis, Julian Symons and Stanley Ellin... I'm not sure I belong in that company, but I'm not going to turn it down!" Paretsky also talked about how she had once been on book tour in Sweden and met some of the Nobel literature committee members, who told her they worried sometimes about what the prize might do to a writer. "They saw people's later work deteriorate as they tried to live up to the Nobel," she said, then smiled: "I hope there isn't an Edgar problem."--Ron Hogan
Paretsky photo by Matt Peyton.


Notes: ABA Board Elections; Amazon Drops S.C. Plans

American Booksellers Association members have voted in the three candidates nominated for the board. Serving three-year terms as directors beginning next month are John Evans, co-owner of DIESEL Bookstores in Brentwood and Oakland, Calif.; Matt Norcross, co-owner of McLean & Eakin Booksellers, Petoskey, Mich.; and Ken White, manager of the General Books Department at San Francisco State University Bookstore. This will be White's second three-year term as an ABA board member, Bookselling this Week reported.

ABA members also ratified Becky Anderson, co-owner of Anderson's Bookshops, Naperville, Ill., to serve a two-year term as ABA president; and Steve Bercu, co-owner of BookPeople, Austin, Tex., to serve a two-year term as vice-president.

BTW noted that with Anderson's election to the presidency, the board "will appoint a bookseller to fill her place as a director on the Board until the next annual election, at which time the person filling the vacancy may be eligible for nomination as a candidate to stand for election."

---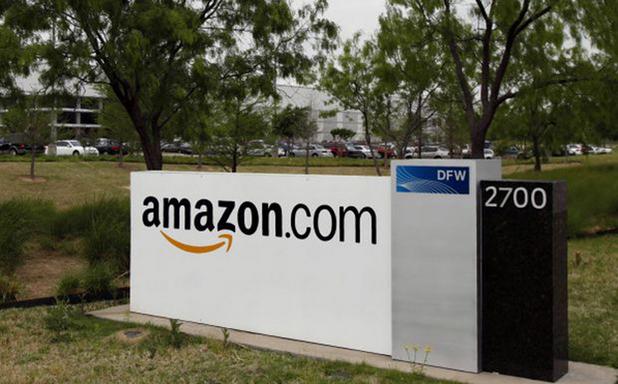 In a regulatory filing Wednesday, Amazon said the Securities and Exchange Commission is looking into its sales tax dispute with Texas, the Seattle Times reported. The standoff began last September when the state assessed $269 million from Amazon in uncollected sales tax, interest and penalties for the four years running from December 2005 to December 2009. Amazon has since threatened to pull its warehouse operations out of Texas (Shelf Awareness, February 11, 2011)

"In March 2011, the SEC staff notified us of an inquiry concerning this assessment, and we are cooperating with the staff's inquiry," Amazon said.

The Times also noted that Amazon "raised another potential problem Wednesday when it disclosed that the Internal Revenue Service recently sent 'Notices of Proposed Adjustment' for 2005 and 2006 relating to the company's 'transfer pricing' with its foreign subsidiaries. The IRS is proposing to increase Amazon's U.S. taxable income, which would result in about $1.5 billion in additional federal tax expenses, plus interest, for seven years beginning in 2005."

Amazon, which intends to "vigorously contest" the adjustments, said, "If we are not able to resolve these proposed adjustments at the IRS examination level, we plan to pursue all available administrative and, if necessary, judicial remedies."

---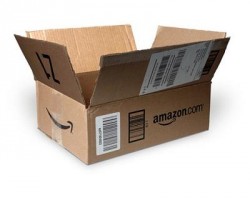 In the wake of Wednesday's vote against sales tax incentives by South Carolina's House of Representatives (Shelf Awareness, April 28, 2011), Amazon v-p Paul Misener told the Associated Press (via the Seattle Times) that the company is abandoning plans to build a distribution center in Lexington County. "The Amazon facility will not be an Amazon facility," he said. "The 1,200 jobs and nearly $100 million in capital investment that were coming to the state, aren't." Misener added that he does not expect negotiations to resume.

The Charleston Regional Business Journal reported that the legislative battle appears to be over. Senator Larry Martin said that the House vote was too strong to overcome by turning a few votes here and there: "I don't think the Senate will spend a lot of time on it now."

---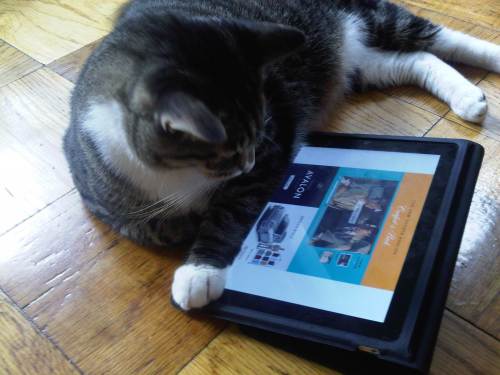 The iPad's reputation as an e-reading device took a hit this week when results of a Simba Information survey, "Trade E-Book Publishing 2011," indicated that 40% of iPad owners have not used the device to read a single e-book. The survey also found "a shift in demographic makeup of the e-book buyer from men to women during 2010--which brings the e-book format more in line with longtime trends in print books."

"A lot of people equate the sale of a new gadget with the creation of a new reader, and it just doesn't happen," said Michael Norris, senior analyst and author of the report. "In both the offline and online world, there are a lot of independent factors and distractions that will keep a person from discovering and enjoying a book."

---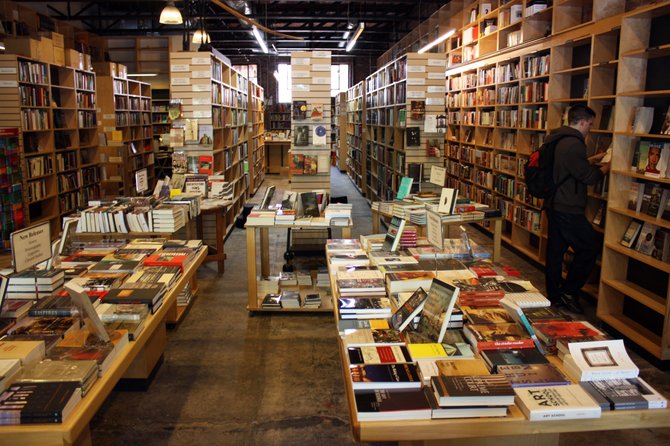 Labyrinth Books, New Haven, Conn., could shut down "in as soon as two weeks" unless a buyer makes an offer, the Yale Daily News reported. "We're hoping for a Hail Mary buyer," said manager Martha MacDonald. "Times are tough in books." Labyrinth's co-owner Dorothea Von Moltke indicated that "plans were still being finalized for a new bookseller to move into the space, but declined to comment further."

Several students expressed ambivalence about the potential closure, saying they would buy textbooks online instead. MacDonald, who has noticed a decrease in customer traffic, said, "If a community wants a bookstore to stay... the first thing they should do is buy the books."

---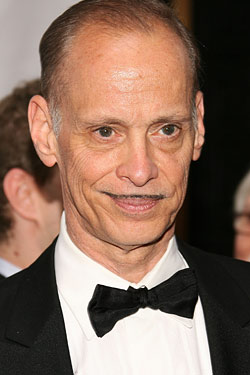 Cool idea of the day: Jeremiah's Vanishing New York recommended John Waters's curated collection of books on display at the Strand bookstore in New York City. "Here are books that will help you become a well-rounded, happy neurotic who can finally reject your own guilt and shame and embrace the outer limits of human behavior," Waters promises.

---

Cool royal wedding idea of the day: "In honor of the goings-on in Jolly Old England" today, the Regulator Bookshop, Durham, N.C., is featuring a Royal Wedding Discount Club Sale through Sunday, during which "all of our books in English will be on sale!" Customers who can't make it to the store--"If you're in London for the wedding this weekend?"--are invited to place wedding-inspired orders by phone or online.

---

The New York Times featured "monobookist" Andrew Kessler's ultimate niche indie, a "charming independent bookstore" in the West Village with an inventory consisting of "3,000 or so copies" of his book Martian Summer: Robot Arms, Cowboy Spacemen, and My 90 Days with the Phoenix Mars Mission.

"This makes books feel like an art installation," he said. "We should care about them.... I was thinking about people that just sell one thing really well."

---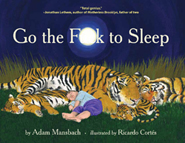 Tapping into the zeitgeist. Adam Mansbach's trouble getting his two-year-old to sleep last June has turned a lighthearted Facebook rant--"Look out for my forthcoming children's book, 'Go the **** to Sleep' "--into a bestseller. Mansbach's children's book for adults is scheduled for an October release from Akashic, but Go the F**k to Sleep has, "seemingly out of nowhere," gone viral, climbing Amazon's bestseller list on the strength of pre-orders alone, the New York Times reported. It was ranked number 8 this morning.

---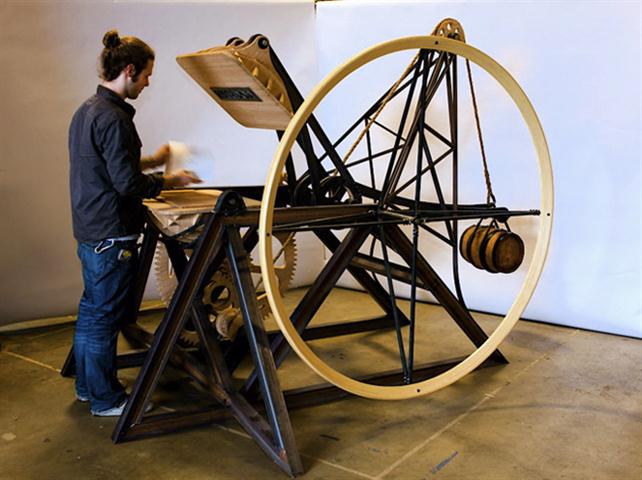 Craft expressed understandable awe over The Press, "an amazing printing press creation by Oakland, Calif., artist Shawn HibmaCronan. Made from steel, bamboo, oak, cork, and rope, Shawn built almost every aspect of The Press himself." The Press is featured in the window of the new Compass Books at SFO airport (Shelf Awareness, April 20, 2011).

---

Anticipating this weekend's Los Angeles Times Festival of Books, KCET offered a photo tour showing "how books played an important role in Southern California's art and commerce."

---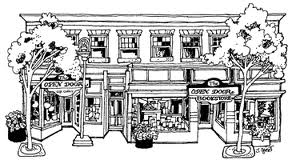 Bookselling This Week profiled the Open Door Bookstore, Schenectady, N.Y., which is celebrating its 40th anniversary this year. Co-owner Janet Hutchinson is "planning her store's anniversary festivities around the year it opened--1971. There will be a large display called 'What was going on in the world in 1971,' which compiles noteworthy events that occurred throughout the year. To give the display a more personal feel, staff members are bringing in pictures of themselves from that year, and they've been asking prominent people in the community what they were doing in '71."

---

What is the date of the revolution in Terry Pratchett's Night Watch? As an antidote to the royal wedding frenzy, the Guardian featured a revolutionaries in fiction quiz.

---

Bookcase of the day: "Provide the dimensions of your favorite stack of books to San Francisco-based furniture maker Jane Dandy, and she'll create a wooden side table that perfectly encases them," Brews, Books, Etc. wrote.

---

Letters of Note, which showcased the original copy of Stephen King's 1961 letter submitting his short story "The Killer" to Spacemen magazine, noted that editor Forrest Ackerman rejected the work, "and it would be another 33 years before he changed his mind and decided to publish it in issue #202 of another of his magazines: Famous Monsters of Filmland."

---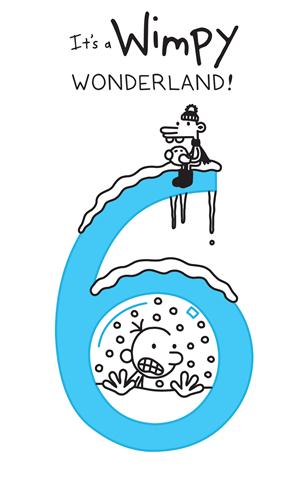 Walkin' in a Wimpy Wonderland! Now that you've finally put your wool coat away, you may actually start anticipating the holidays, thanks to Jeff Kinney and his promise of a winter-themed book number 6, due out in November. "I'm very excited to be writing the sixth Diary of a Wimpy Kid book, which features the Heffley family being snowed in," Kinney said. "Having just experienced an epic winter in New England, I've had plenty of inspiration to draw from." In the meantime, fans have the May 10 laydown of the expanded Wimpy Kid Do-It-Yourself Book to look forward to, with its million-copy first printing, plus the simultaneous relaunch of the Wimpy Kid website.

---

What are the "50 Best Western Literature Blogs"? CollegeEducationOnline.corg offered its choices.

---



In June, Melville House will host the second annual Moby Awards for best and worst book trailers made in 2010. Prizes will be given out for the best and worst trailers, best and worst performancs by an author and best cameo performance, as well best foreign book trailer, bloodiest book trailer, and trailer with the most annoying music. The submission deadline has been extended to May 13. Authors and publishers can submit their trailers by going to www.mobyawards.com. A shortlist will be announced May 27.

This year's panel of judges includes Stephanie Anderson of WORD bookstore, GalleyCat's Jason Boog, Patrick Brown of GoodReads, Blake Butler of HTML Giant, Michele Filgate of McNally Jackson bookstore, the Huffington Post's Amy Hertz, Electric Literature's Andy Hunter, Dennis Johnson of Melville House, C. Max Magee of the Millions, Flavorpill's Kathleen Massara, Laura Miller of Salon and Slate's Troy Patterson.

---

Effective July 1, Simon & Schuster will handle all sales, distribution and fulfillment in the U.S., Canada and open markets for Hooked on Phonics.
Hooked on Phonics was founded in 1987 and is a division of Sandviks, Inc. The company has handled trade sales in-house.


Big Easy Bookselling, Part 3
This is the third and final part of Shannon McKenna Schmidt's report about her Big Easy bookstore visits.
Canine employee Pippin was on the clock at Octavia Books, alternately greeting customers and lounging on the floor. I chatted with his humans, proprietors Tom Lowenburg and Judith Lafitte, near the mystery section, seated in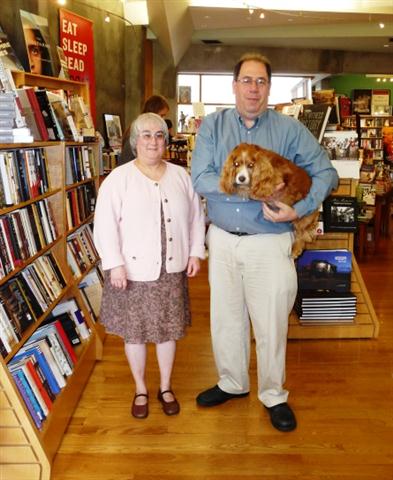 Adirondack-style chairs like the one featured in the store's logo. Judith's last name resonates in New Orleans: it graces street signs, guest houses and even a national park. She is descended from Pierre Lafitte, reputed to be a pirate along with his brother, Jean. Legend has it they operated a blacksmith shop in the French Quarter, now a tavern, as a front for their clandestine activities.
I first wrote about Octavia Books a year after Hurricane Katrina, focusing on the store's bestseller list, which at the time featured primarily titles pertaining to the storm (Shelf Awareness, September 21, 2006). Books about another regional disaster, the BP oil spill in the Gulf of Mexico--the first anniversary was marked last week--now dominate a local interest display near the front of the store.
Events are a strong driver of sales at Octavia Books, which is situated in a residential neighborhood not far from a major shopping thoroughfare. This month's guests have included author/illustrator Mark Brown, who was promoting Arthur Turns Green, the first new picture book in nearly 10 years featuring Arthur the aardvark, and Sara Gruen, who talked about her novels Ape House and Water for Elephants in advance of last week's movie release of the latter.
Customers are drawn to "anything with the word 'wife' in the title," noted Tom, such as The Paris Wife by Paula McLain and The Tiger's Wife by Téa Obreht. Among the favored kids' books are Goodnight NOLA by Cornell P. Landry and Scott Westerfeld's Leviathan and Behemoth, the first two volumes in the steampunk-themed "Leviathan" series.
The closing of the St. Charles Avenue Borders in New Orleans this month could prove beneficial for Octavia as well as New Orleans' other independent bookstores. Two years ago when the retailer opened, Lowenburg increased the amount of the store's color, multi-page newsletter to 18,000 and distributed them more widely. "We had been busier every year up until Borders opened, and then things leveled off," said Lowenburg. "It will probably be easier to tell the store's impact on our sales when they're gone. They came in during the holiday season and at a time when the economy was slowing down anyway."
Like the Maple Street Book Shops and the Garden District Book Shop, Octavia Books is a member of the New Orleans Gulf South Booksellers Association. The members often co-host events at offsite venues for Banned Books Week, Bloomsday and other occasions, while an annual gathering for booksellers, writers and other Association members has been hosted at locales like the Lowenburg/Lafitte residence and a cookbook author's place.
The stores also band together for a worthy cause. Every year the Association sponsors the book tent at Jazz Fest, one of the city's premier events, with proceeds benefiting literacy organizations in the community. Store employees donate their time to order books, schedule signings and staff the tent. This year the extravaganza takes place from April 29-May 1 and May 5-8. Andrei Codrescu (Whatever Gets You through the Night) and musician Irvin Mayfield (A Love Letter to New Orleans) are two of the headliners.
I have since left New Orleans, but I haven't seen the last of it. I'm planning a return visit next winter to turn more pages in the Big Easy.--Shannon McKenna Schmidt


Media and Movies
Television: The Firm
A television series based on John Grisham's The Firm "has locked in wide international distribution and is close to landing a domestic network too," Deadline.com reported. Adapted Lucas Reiter, The Firm "secured a green light for 22 episodes even before talks with NBC started, based solely on international distribution." Casting is underway, with production expected to begin in Canada in July.

The series picks up 10 years after the 1993 movie starring Tom Cruise ended, reintroducing Mitch McDeere as he and his family "emerge from isolation after 10 years in the Federal Witness Protection Program. Determined to reclaim their lives and their future, the McDeeres soon find that past dangers are still lurking and new threats are everywhere."

"John Grisham's the best, he's a brilliant storyteller and a great partner," Reiter said. "As a writer and a lawyer, I've always been a huge fan, so it's beyond cool to be collaborating with him on this series."


HP & the Deathly Hallows Part 2: Trailer & Photos
The first official trailer for Harry Potter and the Deathly Hallows Part 2 has been released.

Want more? "Sure, everyone's attention is focused on that other British institution right now, but we have some brand-spankin' new photos," USA Today wrote.


Books & Authors
Awards: Arthur C. Clarke
Zoo City by South African author Lauren Beukes won the Arthur C. Clarke award for science fiction, the Guardian reported, noting that the novel, which was published "by the tiny U.K. press Angry Robot," bested the betting favorite Ian McDonald as well as U.S. National Book award winner Richard Powers and the Guardian children's fiction prize winner Patrick Ness.

"I had a speech prepared and it was curse you McDonald," said Beukes as she accepted the prize. She described South Africa as an "an incredible place to live... and write about. It's really where science fiction is. It's in the developing world, it's first world, it's third world--the way we use technology is different to the way it's used elsewhere. This book is about magic and technology and it's very special to be here."

Judge Jon Courtenay said, "Zoo City filters brutal social honesty through a stunning imagination to produce a world recognisably ours and obviously different. The plotting is tight, the characterization strong and the writing superb."

Chair of judges Paul Billinger agreed, describing the novel as a book that "realises the enormous potential of SF literature, and as a piece of social commentary it is unsurpassed in the field."


Book Brahmin: Jon Katz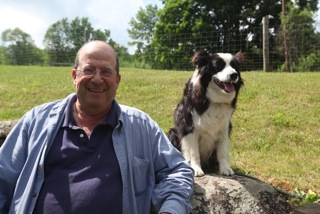 Jon Katz is a dog lover, as anyone knows who has read his books Dog Days: Dispatches from Bedlam Farm and A Dog Year: Twelve Months, Four Dogs, and Me, which was made into an HBO film starring Jeff Bridges (to name just two). Katz's latest book, aimed at young readers, is a combination photo essay and tribute to his canine companions: Rose (whom fans will recognize as the workaholic sheepdog from previous books), Frieda, Izzy and Lenore (the latter two starred in their own book). Each has a job, and Katz keeps the suspense building about Lenore's role to the penultimate page of Meet the Dogs of Bedlam Farm (Holt/Macmillan, $16.99, 9780805092196, 32p., ages 4-8; April 26, 2011).
On your nightstand now:
Finn by John Clinch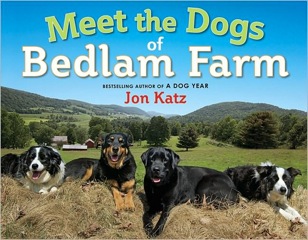 Favorite book when you were a child:
The Hardy Boys
Your top five authors:
I don't have five top authors. I love Gabriel García Marquez, John Updike, Eudora Welty, V.S. Naipaul, Barbara Kingsolver.
Book you've faked reading:
Plato
Book you are an evangelist for:
October Light by John Gardner
Book you've bought for the cover:
None that I can think of
Book that changed your life:
Thomas Merton's Run to the Mountain
Favorite line from a book:
"There is no greater glory than to die for love." --from Love in the Time of Cholera by Gabriel García Marquez
Book you most want to read again for the first time:
Love in the Time of Cholera
Are reading and writing dying out?
No. Storytelling is being reborn. More people are reading more stories in more different forms than at any time in our literary history. Reading is being reborn.
How do you deal with rejection?
Rejection is as integral a part of the writing process as publication. It is inherent in almost every part of the process. Coping with rejection is as important as understanding language and storytelling form.


Shelf Starter: Until Tuesday
Until Tuesday: A Wounded Warrior and the Golden Retriever Who Saved Him by Fmr. Capt. Luis Carlos Montalván with Bret Witter (Hyperion, $22.99 hardcover, 9781401324292, May 3, 2011)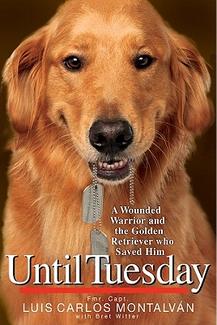 Opening lines of a book we want to read:
The first thing everyone notices is the dog. Whenever I walk through my neighborhood in upper Manhattan, every eye is drawn to Tuesday. A few people hesitate... but soon even the cautious ones smile. There is something about the way Tuesday carries himself that puts everyone at ease....
Tuesday is, without exception, the coolest golden retriever I have ever known….He never passes anyone without flashing them a sly look with those deep eyes, his eyebrows bobbing, a big natural smile on his face and his tail wagging back and forth as if to say, I'm sorry, I see you, I'd love to play, but I'm working right now....
And then, in passing, they notice me, the big man standing with the star.... There is nothing about me... that signals disabled. Until people notice the cane in my left hand, that is, and the way I lean on it every few steps. Then they realize my stiff walk and straight posture aren't just pride, but a physical necessity, [and that] Tuesday isn't just an ordinary dog... beautiful, happy-go-lucky, favorite-of-the-neighborhood Tuesday isn't my pet; he's my trained-to-help-the-disabled service dog. --selected by Marilyn Dahl
Watch Luis Carlos Montalván with Tuesday here.


Book Review
Book Review: Small Memories
Small Memories by José Saramago, trans. by Margaret Jull Costa (Houghton Mifflin Harcourt, $22 Hardcover, 9780151015085, May 2011)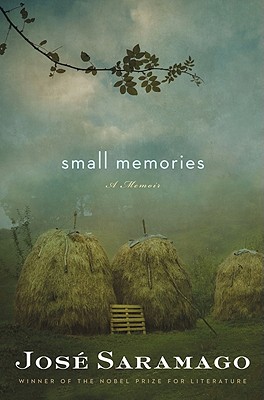 Nobel Prize-winner José Saramago could have found no more touching way to say goodbye to his readers around the globe than this short, fragile, posthumous memoir. In less than 140 pages, he re-creates growing up in the poor, rustic, ancient Portuguese village of Azinhaga, where he was born and returned to frequently as a child. In one profoundly touching vignette after another, he takes us back through "the illegible pages of destiny," to a childhood of comically mispronounced words and anatomy investigations with willing cousins, from childhood nightmares to the thrill of first learning to read to the horror of witnessing his father beating his mother.
Saramago, which means wild radish, was not a family name but a nickname by which his family was known in the village, made official by a drunk clerk at the registry office. That's just one of the old handed-down tales that Saramago loves. With stories peopled by his colorful family, from his hated great-aunt to the nocturnal rabbit stealer, he treats us to his very brief adventure hooking the biggest fish in the village's river; his constant battles with his cousin as they court the same girl; the penalty of trying to gorge on a bag of chocolates in bed and instead falling asleep on top of them. He veers effortlessly from the tragic death of his four-year-old brother back to the day his father asked his mother to be sweethearts and she forgot she was carrying a jug of water on her head.
His family survives in a world of barely enough money, stripped of luxuries like newspapers, where his parents pawn house blankets in the summer only to buy them back in cold weather. These are people with dried mud floors who scrub the steps of buildings or sell roasted chestnuts outside bars. We're back in the days when, instead of Santa, Baby Jesus came down the chimney at Christmas, no longer lying helpless in a manger but a proletarian worker, soiling his white clothes inside the sooty chimneys of the world.
The book abounds in poignant moments. Saramago's grandfather, a few days before his death, with a presentiment of mortality, embraces the trees in his garden, one by one, saying goodbye, thanking them for their shade and their fruit. His grandparents protect weak newborn piglets from the winter cold by taking them into their own bed.
With memory faltering as it tries to peer back at a foggy, distant childhood over 80 years ago, Saramago allows us to join him in savoring "the small memories of when I was small." Dipping into faded remembrances, not recalling their exact order, he frequently returns pages later to deepen them with new details, with "the courage to turn the coin over and show you the other side."
It's all gone now. The olive groves of his childhood have been torn down to grow hybrid corn. It's the rare reader who won't be near tears at the end of this too, too brief final work by one of the great literary masterminds of our century. --Nick DiMartino
Shelf Talker: A posthumous memoir by Nobel Prize-winner Jose Saramago, where he savors the memories of his childhood in profoundly touching vignettes.


Deeper Understanding
Robert Gray: A Little Author Love for BOTNS Readers' Retreat
I begin this final column in my series on the Books on the Nightstand Readers' Retreat with a confession. Long, long ago when I was a bookseller (well, about seven years, which is an eternity online), I wrote a blog post that started with a little hyperbole: "Booksellers hate author readings, too." I then explained: "Well, not really--not most of the time, anyway--but so many broad statements continue to be made by writers about the evils of the 'reading thing' that I thought I should weigh in from the host's side. Some of our potential guests seem uneasy about the prospect of facing a room full of people who might be interested in their work. I understand, and I don't."

Such reticence was nowhere in sight at the BOTNS retreat, thanks to the convivial atmosphere Ann Kingman and Michael Kindness fostered. How much fun did the writers have? Maybe I'll just let them tell you:


Chris Bohjalian: "What I found most interesting about Anne and Michael's accomplishment was how thoughtful it was in terms of transcending the traditional book tour model. Instead of expecting authors to be our usual running slime-dogs of literary capitalism--a role that, to be brutally honest, I am plenty comfortable playing--they created an environment in which we were discussing text and tale and what stories can mean to the soul. My two afternoon events were legitimate conversations: They were massive amounts of fun for everybody, and they were revelatory. I know I shared stories I had never offered before."

Susan Gregg Gilmore: "I still smile when I think of that wonderful weekend in Vermont. Friendships were made for sure, and I left more convinced than ever that the future of books must be rooted in community. We really need to model Ann and Michael's example in our own way, in our own neighborhoods. And in the end, hasn't this always been the purpose or the great gift of the reader/writer relationship? Maybe we're just getting back to basics, and that's why that weekend in Vermont just felt so darn good!"

Matthew Dicks: "The BOTNS Retreat was one of those weekends that I will never forget. Expecting to meet a bunch of bookish people from Vermont, New Hampshire and Massachusetts, I found myself dining on the first night of the retreat alongside a woman from Australia and a couple from Oregon. What I had always imagined as a podcast with a small, intimate, new England-based audience turns out to be a far-reaching voice for the book-loving world with a diverse and loyal following that might just love books more than me."

Elizabeth Stuckey-French: "I wanted to go to the retreat as a reader as soon as I heard about it, but when invited as an author I was over the moon. It was thrilling to be around so many people who love books, who care deeply about them, and who enjoy talking obsessively about them. As an author, I have never been to a book event that was as uplifting and rewarding as this retreat. I had many moving, personal conversations with readers and writers that I treasure and I made what I hope will be lifetime connections. It was so inspiring to have the privilege of listening to Ann and Michael and the other authors and editors speak. It was like attending a revival meeting and I left feeling uplifted and evangelical. I went back to my fiction writing students at FSU and told them all about it and they said they felt relieved and heartened as well. So much of the news we hear about writing and reading and publishing is negative that it's easy to get all depressed about the literary world. The retreat was the best antidote to the sky-is-falling attitude that I've ever experienced."

Steve Himmer: "To be in the company of both smart, passionate readers and experienced writers I respect (and, in one case, have assigned to my students) was incredible. Humbling and legitimating and deeply, deeply moving at once. In the small press and online literary community where I've worked most, it can be hard sometimes to imagine an audience beyond other writers, or to reach out to that audience. So I appreciated this chance to share my work with readers perhaps unlikely to come across it anywhere else. The diversity of the group, with its broad interests, experiences, and tastes, was a strength of the event, and seems like a rare, wonderful thing in my admittedly limited experience. Though that experience felt much less limited after all I learned from the other attendees."

Jon Clinch: "I've taken part in lots of literary festivals over the years, but this was a different animal. Books on the Nightstand isn't about authors, but about readers. Readers and books. For those of us lucky enough to be invited, it was a chance to be among the folks for whom we struggle to do our best work every day--people who truly and deeply love books. What a treat."

Ellen Meeropol: "As a debut author, my 'authorly' experience is pretty limited, but the BOTNS weekend was unlike any literary event I've ever attended as bookseller, writer or reader. I was astonished and so moved by the level of passion. We were all--Ann and Michael, authors and librarians and booksellers and readers--part of an intense conversation about books and reading and writing and the ways they transform lives. The readers I met, both those who had read my book and those who had not, were simultaneously supportive and thoughtful, generous and incisive. I simply and totally loved it."

John Milliken Thompson: "I loved the crazy buzz of excitement at the cocktail party Saturday night in Northshire Bookstore, and not just because I was no longer nervous about giving my first book talk and people were coming up and asking me to sign bookplates, but because we were all avid book lovers and we were comrades creating something new. Everybody wanted this to be the first of many BOTNS retreats to come. From the panels to the receptions to the Yankee book swaps--everything had a sense of adventure about it, when we were really just book people talking about books. I guess, then, if I had three words to describe the event they would be--spontaneous, convivial, and good."

Wendy Clinch: "The absolute coolest thing you'll ever see with the Internet is when an online community transforms itself into a community of friends in the real world. Michael and Ann have made that happen with Books on the Nightstand, and it's a gift to everyone involved."

Last week I mentioned that during the author celebration Saturday night, Matthew Dicks devoted his time at the podium to encouraging ("inciting" might be a better word) the attendees to write as well as read. I will, as promised, revisit this with him soon because it's an intriguing proposal in a world where we often complain about an excess supply of writers.

And maybe I'll see you at next year's BOTNS Readers' Retreat.--Robert Gray (column archives available at Fresh Eyes Now)
Photo by Patty Berg


The Bestsellers
In Demand: Most-Ordered Summer Hardcover Fiction
The following were the most-ordered upcoming summer hardcover fiction titles (to be published before August) on Edelweiss during the last 60 days. The listings include links to the titles on Edelweiss and links to the publishers' e-catalogues:
[Many thanks to Above the Treeline and Edelweiss!]