Shelf Awareness for Tuesday, May 31, 2011

News
Image of the Day: Pantsless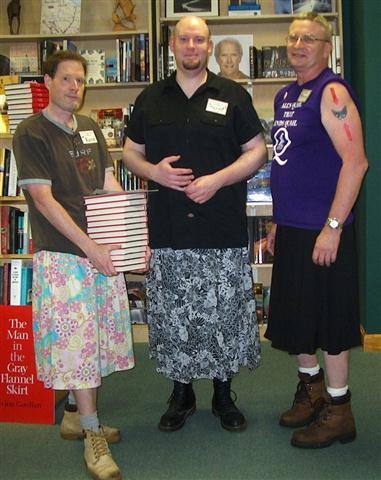 Last week Quail Ridge Books & Music, Raleigh, N.C., hosted Jon-Jon Goulian, author of Man in the Gray Flannel Skirt (Random House). General manager Sarah Goddin asked the three men on the staff if they would join in the spirit of the book and dress differently for the event. "All three of them said yes without a moment's hesitation," she reported. Here, proudly showing who doesn't wear the pants for some events are (from l.): Kent Bryant, Scott Parks and Warren Wegner. (Love those shoes!) To add to the fun, Goulian offered a free copy of Man in the Gray Flannel Skirt to the first five men who attended wearing a skirt (staff excepted).


Notes: End Time for Borders Here and Down Under?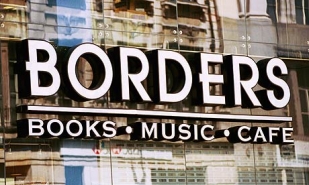 The unsecured creditors' committee in the Borders Group bankruptcy has asked the judge in the case not to accept Borders's request for a four-month extension of the mid-June deadline for filing a plan to get out of bankruptcy--whether by selling the company, shutting it down or emerging from bankruptcy as a ongoing business--arguing that it is "gravely concerned" that such an extension, which would not allow the committee to come up with an alternative plan for the company, "could be detrimental to the interests of [Borders'] general unsecured creditors." It is amenable to an extension if the judge allows the committee to come up with a plan for Borders to exit bankruptcy.

The committee stated that Borders has neither found a buyer nor come up with a credible plan and that Borders has reported losses "at an alarming rate"--already more than $180 million in two and a half months. "One way or another," the committee said, "one or more sale(s) or a consensual plan will have to occur or be prepared in the next 30-60 days."

A hearing on the matter is scheduled for this Thursday, June 2. The unsecured creditors' committee includes representatives from Penguin, HarperCollins, Random House and Perseus.
---

Some 34 headquarters staff of REDgroup Retail are being let go and the bankruptcy administrator said that the owner of Angus & Robertson and Borders stores in Australia will go out of business unless a buyer or buyers is found soon, the Sydney Morning Herald reported.

A statement from the administrator, Ferrier and Hodgson, said it is "urgently seeking offers from potential buyers of all or part of the Angus & Robertson or Borders networks."

The Morning Herald said that the time frame for such a decision "could be between one month and six weeks."
---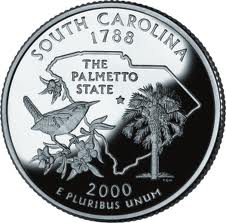 Late last week, the South Carolina Senate approved a measure that will not require Amazon to collect sales taxes on purchases by state residents, but the company will "have to include a clause on the confirmation e-mail for each purchase that the customer may owe the state sales tax. The e-mail must provide a link to the Department of Revenue. The company must also send customers a yearly tally of their purchases, either by mail or email, and specify they could owe the sales tax on their income tax return. The information will not be sent to the revenue agency," the Associated Press (via Businessweek) reported. In a unanimous vote, the Senate sent the amended deal back to the House, which had already approved a measure giving Amazon a five-year exemption from collecting sales tax.

Governor Nikki Haley called the move a step in the right direction, but said it "doesn't mean anything if they don't send those copies of those letters to the Department of Revenue so that they can actually enforce it. That's when we know there's true competitiveness all across the board again."



Paul Misener, Amazon's v-p of global public policy, said, "We're grateful to the Senate and House for deciding to bring new jobs and economic growth to South Carolina and we're especially grateful for the support this decision received from key legislators, as well as from local government officials, business leaders, and citizens throughout the state, especially in the Midlands."

In a statement, Amazon v-p Dave Clark announced that the company would resume construction on its distribution center in Lexington County as soon as the bill becomes law.

---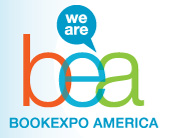 Attendance at BookExpo America last week, including BlogWorld, was 23,067. Excluding BlogWorld, whose participants were not included in last year's attendance figures, attendance was 21,664, down just 255, or 1.2%, from 21,919 in 2010. BEA emphasized that this year's slightly lower number reflected higher standards: the show "strategically vetted more attendee groups to improve the quality of those participating in BEA." One resulting major change: there were 500 fewer attendee authors this year, authors distinct from those appearing for signings, panels and other events.
---

Marlene Grippin plans to open the Written Word, "a creative, community-based and affordable bookstore" in Brush, Colo., in August, the Fort Morgan Times reported.

"I don't think you can have too many bookstores," said Grippin, adding that her shop "will have a bookstore aspect but people could also do art work, needle point, book clubs, guitar lessons--a community forum where people can get together and create (things)."

---


Here's a new, eyebrow-raising business model: Anthology New and Used Books, which opened in Scranton, Pa., in 2007 (Shelf Awareness, September 24, 2009), has teamed up with Pages & Places Book Festival, which had been an annual event in Scranton, to create Pages & Places at Anthology. The new operation will primarily be a place for literary events that will fulfill special orders through Amazon.com, according to the Wilkes Barre Times-Leader.

Anthology owner Paul Nardone has cleaned out most of the store's inventory--the majority of which were used books--and redesigned the space. The new operation has been open for two weeks and already hosted "well-received programs with an author, a poet, and the dean of Marywood University's School of Architecture," the Times-Leader wrote.
---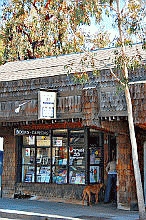 In April, Tom Ahern put Latitude 33, the Laguna Beach, Calif., bookstore he founded 15 years ago, up for sale because he needs to leave the business to take care of his wife, who is ill. According to the Coastline Pilot, Ahern met with 17 potential buyers but had no luck and thus is planning to close the store later this summer.

When he put the store up for sale, Ahern wrote: "I turn seventy this year and my wife's health problems require more attention than I can give while still running the store. I don't want to shut the doors: hopefully, a book lover or group of book lovers will take over and keep Latitude 33 running. I have the best staff ever: two former Barnes & Noble branch managers and three incredible book lovers. A new owner will be able to take over the portion of the space now occupied by Silver Images. There is a future for service-intensive independent bookstores, as the megastore chains decline. Much can be done to help Latitude 33 do even better, but recently, I have not had the time and energy to implement them."
---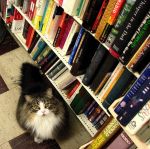 A fire that struck Friday night "severely damaged" the Ben Franklin Bookstore, Worcester, Mass., the used and collectible bookstore that had been in the process of going out of business, the Worcester Telegram reported.

Owner Donald Reid and some staff members salvaged some books, but many are believed damaged by smoke and water. Sadly one of two cats in the store died and the other is missing. Firefighters had found a pile of burning books in the back of the store.
---
General independent bookstores in New Orleans "are finding ways to defy the dire forecasts of a decade ago and thrive," the Times-Picayune has found.

Maple Street Bookshop is adding two locations. Business at the Garden District Book Shop, aided by Groupon, has been "great the last few months," according to owner Britton Trice, and is up 20% over last year.

And Tom Lowenburg, co-owner of Octavia Books, commented: "Ten years ago, people were doubting the future of independent bookstores. We think that we've been vindicated. There's growing support and recognition for the value in what we do."
---
Book trailer of the day: Murder in the High Himalaya: Loyalty, Tragedy, and Escape from Tibet by Jonathan Green (PublicAffairs).
---



Great summer reads:

Yesterday NPR's Morning Edition featured "some of the books that our trusty independent booksellers are recommending for your summer reading pleasure." Featured guests on the segment were Lucia Silva of Portrait of a Bookstore, Studio City, Calif; Daniel Goldin of Boswell Book Co., Milwaukee, Wis.; and Rona Brinlee of the BookMark, Atlantic Beach, Fla.

The Christian Science Monitor recommended "11 excellent novels for summer reading," noting that whether "you're on the beach, in the airport, or staying in your own backyard, there's nothing like the perfect novel to round out your summer vacation."

Flavorpill highlighted its "10 Most Anticipated Summer Reads."

---

Amazon's recent announcement of its "most well-read cities in America" list (Shelf Awareness, May 27, 2011) prompted a number of responses, including Flavorwire, which took "the top ten in reverse chronological order and created a list of books that are based in each city to create a virtual, literary tour for your reading pleasure."

The Christian Science Monitor observed that a "similar list released by Amazon in February 2010 ranked the 'Top 20 Most Romantic Cities in America.' The two lists varied by only two cities.... Which raises the question: Do these lists prove anything other than the fact that Amazon has a heavy customer base in these cities?... What it seems that Amazon has really managed to measure is the affluence of each city, which makes a lot of sense if you're a retailer. But is there really any point in labeling these cities 'well-read' and 'romantic'? Why not just call a spade a spade and say that these cities have money--and like to spend it online?"

---

Joyland suggested "250 books by women all men should read."

---

From the "literally unbelievable" department, the Daily What showcased a Tumblr "dedicated to Facebook posts from confoundingly credulous individuals who somehow managed to avoid arriving at the clear-as-day conclusion that The Onion is satire." Case in point: an Onion story headlined "Final Minutes of Last Harry Potter Movie to Be Split into Seven Separate Films."





Book Blogger Convo
"When I started blogging, I knew diddley-poo about publishing," Sarah Wendell confessed to the audience for her keynote address at the second annual Book Blogger Convention last Friday morning. Many in the room were returning to the Javits Center after several days of BookExpo America, others had come to New York City expressly for this one-day conference aimed at helping bloggers improve their craft and their relationships with the publishing industry. Wendell, the co-creator of the popular romance fan blog Smart Bitches, Trashy Books, was one of this year's most prominent guest speakers, and the crowd (more than double last year's attendance, organizers reported) listened eagerly as she described her path to blogging success--which, for her, was defined as providing enough income that she could work from home and pick her children up from day camp.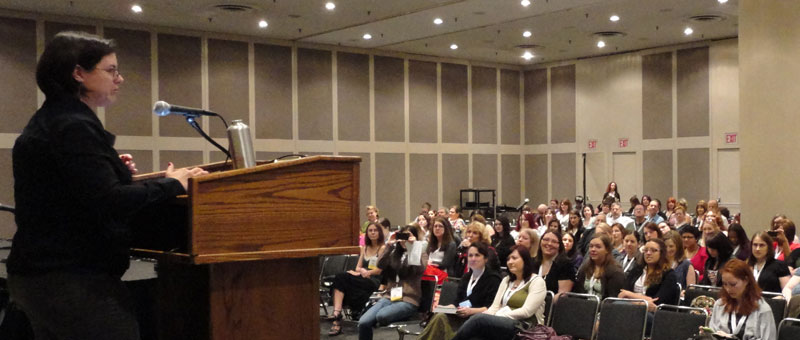 "Having a website is a lot like having a child," Wendell suggested, and one of her first bits of advice came from a parenting guide, Wendy Mogel's The Blessing of a Skinned Knee: keep two pieces of paper in your pocket at all times; one says, "I am but a grain of sand," while the other reads, "The world was created for me." Along with that balance of humility and self-esteem, Wendell identified three other traits--authenticity, consistency and generosity--as crucial to any successful blog, and also noted that while praise from online reviewers might be viewed with skepticism, criticism can catch readers' attention: "If I say something smells bad," she quipped, "you're totally going to sniff it!" When readers discover a shared breaking point for what constitutes bad writing, she explained, it helps bolster the reviewer's credibility.

In a later session, Shelf Awareness editor Bethanne Patrick (aka the Book Maven) discussed the need for standards as blogs become an increasingly prominent outlet for book coverage. "If we want to be seen as an important force in the publishing world," she emphasized, "it's important that we be professional in everything we do." Even, as she noted, in describing what it is blogs do: "If you don't finish a book, it's not a review," she said. "I love when you don't finish something and you tell why, but it's not a review."
"To me, professionalism is about your state of mind," added Mother Reader blogger Pam Coughlan. "It's about how you handle yourself online. A lot of times, it's about taking a deep breath before you do anything." Such reassurances were helpful, as questions from the audience revealed an undercurrent of insecurity: Is it okay to write negative reviews? Should bloggers review every book they receive from publishers? What are you allowed to do with galleys once you're done with them? (Wendell had a story pertaining to that last point: when she first started receiving advance review copies, she e-mailed a publicist to make arrangements to send them back, and was shocked to learn she could dispose of them however she liked. Sometimes, the publicist told her, she took them on camping trips and used them for kindling.)
For the most part, the bloggers in attendance were eager to spend a day with their colleagues--sometimes meeting in person after extended online exchanges--or to chat with authors who'd come to make personal pitches to potential fans. Some are already making plans to come out for the 2012 convention, and the publishers who came to this year's event will be glad to see them return. As Simon & Schuster's Lucille Rettino commented during another of the day's sessions, "There's no more online marketing. There's just marketing." And readers so hardcore that they'll plan a trip around books? That's an audience worth picking up.--Ron Hogan


Media and Movies
Media Heat: Jimmy Fallon on Daily Show for Thank You Notes
This morning on the Today Show: Pamela Haag, author of Marriage Confidential: The Post-Romantic Age of Workhorse Wives, Royal Children, Undersexed Spouses, and Rebel Couples Who Are Rewriting the Rules (Harper, $25.99, 9780061719288). She will also appear today on NPR's All Things Considered.

---

Today on Ellen: Rob Lowe, author of Stories I Only Tell My Friends: An Autobiography (Henry Holt, $26, 9780805093292).

---

Today on NPR's Tell Me More: Anthony Youn, author of In Stitches (Gallery, $25, 9781451608441).

---

Today on NPR's Fresh Air: David Eagleman, author of Incognito: The Secret Lives of the Brain (Pantheon, $26.95, 9780307377333).

---

Tonight on the Daily Show: Jimmy Fallon, author of Thank You Notes (Grand Central, $12, 9780892967414).

---

Tonight on the Colbert Report: James Stewart, author of Tangled Webs: How False Statements are Undermining America: From Martha Stewart to Bernie Madoff (Penguin Press, $29.95, 9781594202698).

---

Tomorrow morning on the CBS' Early Show: Lisa Bloom, author of Think: Straight Talk for Women to Stay Smart in a Dumbed-Down World (Vanguard, $25.99, 9781593156596).

---

Tomorrow morning on MSNBC's Morning Joe: David Browne, author of Fire and Rain: The Beatles, Simon and Garfunkel, James Taylor, CSNY, and the Lost Story of 1970 (Da Capo, $26, 9780306818509).

---

Tomorrow morning on the Today Show: Noelle Hancock, author of My Year with Eleanor: A Memoir (Ecco, $24.99, 9780061875038).

---

Tomorrow on NPR's Diane Rehm Show: David Ignatius, author of Bloodmoney: A Novel of Espionage (Norton, $25.95, 9780393078114).

---

Tomorrow on the Sean Hannity Show: Ken Blackwell and Ken Klukowski, co-authors of Resurgent: How Constitutional Conservatism Can Save America (Threshold, $27, 9781451629262).

---

Tomorrow on a repeat of Tavis Smiley: Ice-T, author of Ice: A Memoir of Gangster Life and Redemption--from South Central to Hollywood (One World/Ballantine, $25, 9780345523280).

---

Tonight on the Daily Show: Bill Moyers, author of Bill Moyers Journal: The Conversation Continues (New Press, $29.95, 9781595586247).

---

Tonight on a repeat of Jimmy Kimmel Live: Sarah Vowell, author of Unfamiliar Fishes (Riverhead, $25.95, 9781594487873).


Movie Trailers: Adaptations of Larsson & Pearson Novels
Sony Pictures released its first red band trailer for director David Fincher's English-language adaptation of Stieg Larsson's The Girl with the Dragon Tattoo, starring Daniel Craig, Rooney Mara and Robin Wright, Deadline.com reported.

---

A trailer has also been released for the film adaptation of Allison Pearson's bestselling novel I Don't Know How She Does It, coming to movie theaters next fall, Word & Film reported. The movie features has an all-star cast, including Sarah Jessica Parker, Greg Kinnear, Pierce Brosnan, Olivia Munn, Seth Meyers, Kelsey Grammer, Christina Hendricks, Emma Rayne Lyle, Jane Curtin and Jessica Szohr.


Movies: Titles, Release Dates for The Hobbit
Director Peter Jackson's film versions of J.R.R. Tolkien's The Hobbit now have titles and release dates. Variety reported that the first installment, The Hobbit: An Unexpected Journey, will open December 14, 2012, while The Hobbit: There and Back Again, will be released on December 13, 2013. Jackson began shooting the films in New Zealand in 3D in mid-March with a cast that includes Martin Freeman, Orlando Bloom, Andy Serkis, Elijah Wood, Hugo Weaving, Ian McKellen and Cate Blanchett.


Television: My Formerly Hot Life
ABC has hired John Hoberg and Kat Likkel (Better with You, My Name Is Earl) to create and executive produce My Formerly Hot Life, "a half-hour single-camera comedy" based on Stephanie Dolgoff's bestselling memoir, Deadline.com reported.


Books & Authors
Awards: CBHL Literature Winners
The Council on Botanical and Horticultural Libraries' 12th Annual Literature Awards have gone to:

General interest category: An Oak Spring Herbaria by Lucia Tongiorgi Tomasi and Tony Willis (Oak Spring Garden Library), one of a series of catalogues describing works in the Oak Spring Garden Library, this book is "a must-have for anyone interested in the history of botany, the history of medicine, or the history of the book," the Council said.

Technical category: Keywords in American Landscape Design by Therese O'Malley (Center for Advanced Study in the Visual Arts at the National Gallery of Art/Yale), which the Council called "an incredible dictionary of 17th to 19th century American landscape terms" that "provides an indispensible source for scholars of American landscape design."


IndieBound: Other Indie Favorites
From last week's Indie bestseller lists, available at IndieBound.org, here are the recommended titles, which are also Indie Next Great Reads:

Hardcover

The Year We Left Home: A Novel by Jean Thompson (Simon & Schuster, $25, 9781439175880). "The Year We Left Home is a truly mesmerizing novel about an American family during the late 20th century. Each page is filled with the raw and remarkable realities of everyday life juxtaposed with profound observations about the triumphs and tragedies we all face as a family and a nation. Jean Thompson has given readers a gift to savor and share."--Anderson McKean, Page & Palette, Fairhope, Ala.

Reading My Father: A Memoir by Alexandra Styron (Scribner, $25, 9781416591795). "On one hand, this is a tremendously affecting biography of William Styron, gorgeously written, dramatic, insightful, and compassionate. On the other, it is Mad Men, all skinny ties, nipped waists, scotch in the afternoon, and torrid love affairs. That the younger Styron has managed to both shed a bright light on her father's career, from its rapid rise in the '50s to its dark decline as a result of profound depression, as well as to entertain with literary name-dropping and party tales is commendable. I loved it!"--Becky Dayton, the Vermont Book Shop, Middlebury, Vt.

Paperback

Day for Night: A Novel by Frederick Reicken (Reagan Arthur/Back Bay, $14.99, 9780316077576). "Ten people, 10 stories spanning more than four decades and crossing the Atlantic Ocean. It is left up to the reader to determine what parts of which stories are vital and who is connected to whom in order to answer the final question: Who is the most important link in the chain? The link that, if broken, would result in the whole architecture crumbling to the ground? Intricate, crafty, and fascinating!"--Stacie Williams, Boswell Book Company, Milwaukee, Wis.

For Ages 9 to 12

Second Fiddle by Rosanne Parry (Random House Books for Young Readers, $16.99, 9780375861963). "With the fall of the Berlin Wall, U.S. military families are being relocated, and a trip to Paris for a musical competition will be the last chance for Jody and her two best friends to be together. Their final fling abruptly changes focus when they find a battered Russian soldier under a Berlin bridge. Hoping to do the right thing and save him, they hatch a plan, and the adventure begins. Beautifully written, this is historical fiction you won't be able to put down."--Jeanne Snyder, Books & Books, Coral Gables, Fla.

[Many thanks to IndieBound and the ABA!]






Book Review
Book Review: After Midnight
After Midnight by Irmgard Keun, trans. by Anthea Bell (Melville House, $15 trade paper, 9781935554417, May 31, 2011)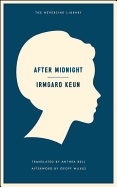 First published in 1937 by German émigrée author Irmgard Keun (1905-1982) as Nach Mitternacht, this slim but important novel portrays the absurd cruelties of the Third Reich via the sardonic observations of a 19-year-old shopgirl who wants to believe in the greater power of love. Susanne "Sanna" Moder begins her account of the day the Führer visits Frankfurt while harboring a letter from her lover between her breasts and wondering what it can mean. She concludes her tale after midnight, by which time she has recounted the permanent distortion of the lives and loves of her social circle and altered her own fate. After Midnight is saved from hopelessness by Sanna's ability to perceive the changes around her with more mockery than lament. Her wit and youthful outrage serve as a narrative counterpunch to the largely craven atmosphere that surrounds her, yet she is canny enough to avoid public provocation.
Unlike many voice-driven novels, After Midnight captures not just the first-person protagonist's hopes and travails, but also the desires, predicaments and delinquencies of a dozen other characters. Keun mixes real-time pub vignettes with Sanna's off-the-cuff commentary and slipstream flashbacks to create a diverse portrait of life in ascendant Nazi Germany. The novel deepens as it expands from the romantic yearnings of Sanna and her friend Gertie to depict a pointless death-by-pageantry, and culminates in a desperate soirée that reveals the corrosive effects the regime on Sanna's stepbrother and their friends, particularly the diminishment of a former journalist, now muzzled and marginalized, who must cadge handouts by reminding others of his former brilliance. As related in Geoff Wilkes's helpful afterword, Irmgard Keun completed After Midnight in exile after the Nazis banned her first two bestselling novels and halted her career by denying her membership in the Reich Literary Chamber. (Keun snuck back into Germany under a false name in 1940, perhaps protected by inaccurate reports of her suicide.). If the original Nach Mitternacht is as lively as Anthea Bell's snappy English translation, Keun was not only a great satirist but also a great stylist. Now published for the first time in the United States, After Midnight is a sharp, vivid and uncompromising read on an impossible subject.--Holloway McCandless
Shelf Talker: Discover a shopgirl's sardonic recounting of the day the Führer visited Frankfurt, portraying the everyday cruelties of life within the Third Reich and making a case for the defiant power of love.


The Bestsellers
Top-Selling Titles in St. Louis
The following were the bestselling books at independent bookstores in and around St. Louis, Mo. During the week ended Sunday, May 22:

Adult

1. Girl in Translation by Jean Kwok
2. The Heart and the Fist by Eric Greitens
3. I'll Never Get Out of This World Alive by Steve Earle
4. Stan Musial: An American Life by George Vecsey
5. The Help by Kathryn Stockett
6. Tattoos on the Heart by Gregory Boyle
7. Area 51: An Uncensored History of America's Top Secret Military Base by Annie Jacobsen
8. Make, Take, Murder by Joanna Slan
9. Groping Toward Democracy by Priscilla White-Dowden

Kids

1. Throne of Fire: Kane Chronicles by Rick Riordan
2. Hunger Games by Suzanne Collins
3. Divergent by Veronica Roth
4. Pinkalicious Tickled Pink by Victoria Kann
5. The Emerald Atlas by John Stephens
6. Sugar and Spice by Lauren Conrad
7. Mockingjay by Suzanne Collins
8. The Book Thief by Marcus Zusak
9. Peek-A Who? by Nina Laden
10. Dragonbreath by Ursula Vernon

Reporting bookstores, all of which are members of the St. Louis Independent Bookstore Alliance: Left Bank Books, Main Street Books, Pudd'nhead Books, Subterranean Books, Sue's News.

[Many thanks to the booksellers!]