Shelf Awareness for Friday, June 3, 2011

News
Image of the Day: Stormy Weather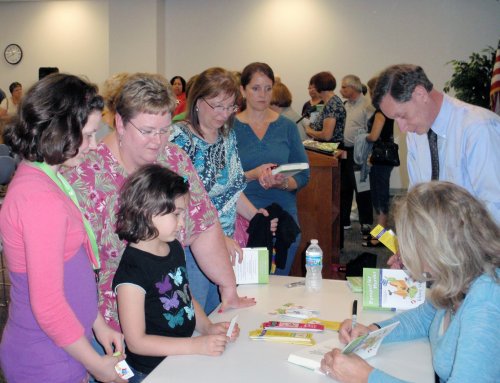 Funnel clouds, flash floods and baseball-sized hail didn't keep readers from mystery writer Elaine Viets's talk and signing at the St. Louis County Library last Wednesday. The library staff and patrons were evacuated to the basement an hour before the talk; still, more than 100 people showed up for the event. Pudd'nHead Books, a member of the St. Louis Independent Bookstore Alliance, braved the severe weather to sell Viets's new mystery, Pumped for Murder (Obsidian).
Photo: Alan Portman


Notes: Borders Group May Be Sold by July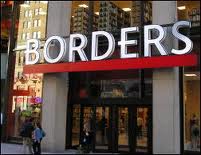 A lawyer for Borders Group said yesterday in bankruptcy court that Borders "hopes to have a plan in place to sell most or all of the company's stores by the end of the month," the Wall Street Journal reported. While the company may still reorganize, "a plan to sell stores to a third party is more imminent," and Borders is talking with "multiple buyers" interested in "most up to all" of its 405 remaining stores.

Two days ago the Journal wrote that private equity firm Gores Group is in talks with Borders about buying some 225 of the company's stores (Shelf Awareness, June 2, 2011).

The lawyer's comments preceded the bankruptcy court judge's decision to approve Borders's request for a four-month extension for coming up with a plan to either sell the company, reorganize it or close it. The unsecured creditors' committee had opposed the extension because it did not allow the committee to work on alternative plans for the company.
---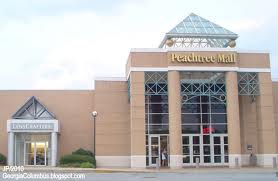 Books-A-Million, which in April shut a 20,000-sq.-ft. store in Cross Country Plaza in Columbus, Ga., is opening a 4,000-sq.-ft. store this month in Columbus's Peachtree Mall, replacing a Waldenbooks that closed early last year, according to the Columbus Ledger-Enquirer.

"A bookstore was the number one requested store for us since Walden closed," Peachtree Mall general manager Chris McCoy told the paper. He also indicated that BAM plans to expand "in the future."
---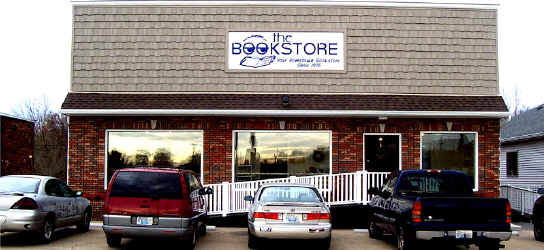 The Bookstore in Radcliff, Radcliff, Ky., which sells new and used books, is closing after 37 years in business. Owner Jerry Brown plans to continue selling used and collectible books online.

Brown told Fox41.com that besides losing some customers to e-books and competition from big box discount stores, changes at nearby Fort Knox have had a negative impact. "So many people from the Armor School, Armor School library, and from the Patton Museum used to come in here and buy all of our military books, but those folks are gone now," he said. The store has a significant military books section.
---
Book trailer of the day: To Be Sung Underwater by Tom McNeal (Little, Brown).
--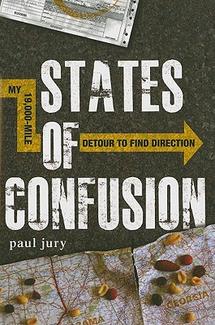 Book trailer acclaim. Paul Jury, author of States of Confusion: My 19,000-Mile Detour to Find Direction (Adams Media), has apparently struck an unconfused chord with the trailer for his book, about his trek as a recent college grad who drives to all 48 continental states in 48 days. The trailer has gotten more than a million viewers since it was posted a week ago, the Los Angeles Times' Jacket Copy reported.

"The book is being packaged as a spirited gift for graduating college seniors--not the kind of thing I'd normally be interested in, but this video is really funny," Jacket Copy's Deborah Netburn wrote. "Some of my favorite state descriptions include 'Alaska: I can see seasonal depression from here,' 'North Dakota: Somehow even worse than South Dakota' and 'Maryland: Have Jeeves bring the lobster boat around.' (It's funny because it doesn't make sense!)"

No mystery as to why the trailer is compelling: Jury's day job is "viral-video producer." Check out the trailer, called "50 State Stereotypes in 2 minutes (or something like that)."

---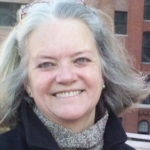 Vermont Public Radio commentator Stephanie Greene spoke about the importance of bookstores in the wake of the recent Brooks House fire in Brattleboro that severely damaged the Book Cellar (Shelf Awareness, April 19, 2011).

Greene, whose parents owned the Book Cellar in the 1950s, observed that "a local bookstore is testimony to the need for culture in everyday life, evidence that the world of ideas can be accessible, no matter where one lives. And its events provide a sense of occasion that simply can't be duplicated on the Internet.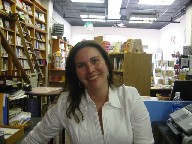 "Lisa Sullivan, the Book Cellar's current owner, is painfully aware of what's been lost. But even though the store's contents were destroyed, The Book Cellar will sell books through its website, continue to host events at other venues, and participate in Brattleboro's Literary Festival in October. Meanwhile Sullivan weighs her options. 'I want to honor the tradition of the store,' she says, 'to build on what we had and create a good future for the store and its community.' "

---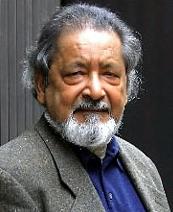 Want to start a good fight? Ask V.S. Naipaul for advice on how to go about it. Hours after ending a 15-year feud with Paul Theroux during the Hay Festival, Naipaul stirred up a new controversy by telling the Royal Geographic Society that he does not consider any woman writer to be his literary match, the Guardian reported.

Considering Jane Austen, Naipaul said he "couldn't possibly share her sentimental ambitions, her sentimental sense of the world." He also observed: "I read a piece of writing and within a paragraph or two I know whether it is by a woman or not. I think [it is] unequal to me."

The Guardian immediately formulated the "Naipaul test: Can you tell an author's sex?"

---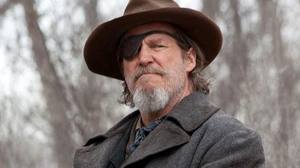 Caroline Lawrence, author of the upcoming The Case of the Deadly Desperados, chose her top 10 westerns for the Guardian, and noted that "the Western is a wonderful genre because it is usually a story of a lone hero fighting against corruption in a dangerous world. Many of my favorite Westerns are rated 12+, so I can't recommend them to my readers. But here are 10 PG-rated Westerns which are suitable for kids like you, along with an associated book to read."

---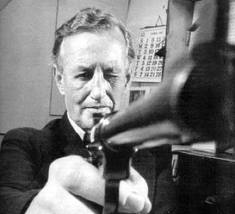 In 1956, James Bond fan and firearms expert Geoffrey Boothroyd wrote to Ian Fleming expressing dismay at 007's weapon of choice, noting, "I dislike a man who comes into contact with all sorts of formidable people using a .25 Beretta. This sort of gun is really a lady's gun, and not a really nice lady at that. If Mr. Bond has to use a light gun he would be better off with a .22 rim fire; the lead bullet would cause more shocking effect than the jacketed type of the .25."

At Letters of Note, you can see Fleming's courteous reply, in which he wrote: "As Bond's biographer I am most anxious to see that he lives as long as possible and I shall be most grateful for any further technical advices you might like me to pass on to him."

---

"Tweet me @ahab." Flavorwire has been "daydreaming about book characters we'd be curious to see on Twitter."

---
Effective immediately, Consortium Book Sales & Distribution is adding the following publishers to its client roster:

Bilingual Readers, Madrid, Spain, a new company that provides bilingual books and other resources online--including free mp3 audio files in Spanish and English for every book--for multilingual families and communities.

Black Balloon Publishing, Brooklyn, N.Y., which will publish two to six books a year. The first title, appearing in October, is The Recipe Project: A Delectable Extravaganza of Food and Music, will include interviews with famous chefs (playlists disclosed), lyrical essays by music-minded foodies and a CD by One Ring Zero, which transforms the chefs' favorite recipes--word for word--into songs. Chefs featured include Mario Batali, John Besh, David Chang, Tom Colicchio and Mark Kurlansky.

Coach House Books, Toronto, Canada, has two Heidelberg printing presses, an Autominabinda binder and a big guillotine-like cutter. It publishes poetry, fiction and nonfiction, including Christian Bök's Eunoi, winner of the Griffin Prize; Lisa Robertson's Magenta Soul Whip; All My Friends Are Superheroes by Andrew Kaufman; and My Winnipeg by filmmaker Guy Maddin.

Pushkin Press, London, England, was previously distributed by Consortium, until 2005, and focuses on translations of contemporary and classic European literature.

Talonbooks, Vancouver, Canada, was founded as a high-school poetry magazine in Vancouver in 1963 and began publishing books in 1967. It is now the largest publisher of drama in Canada, publishes more translations from Quebec than any other Canadian Anglophone press and is one of the largest publishers of Native Americans.


General Retail Sales: May Flowers Wilt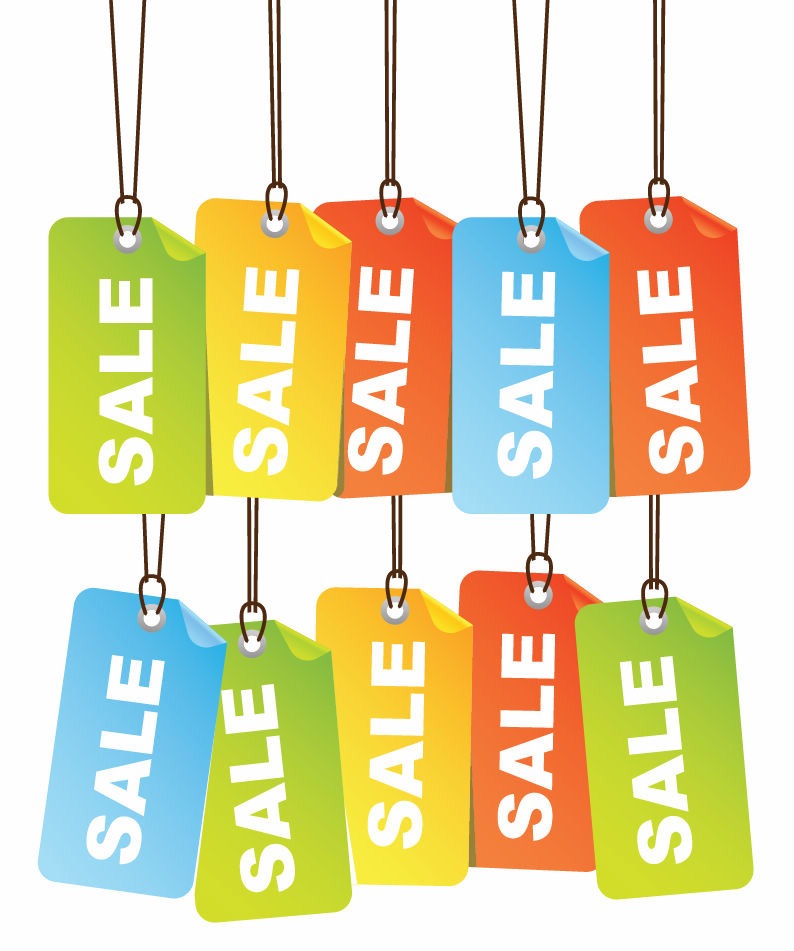 Luxury retailers and some discount stores had significant sales gains in May but consumer concerns about the economy, the ailing housing market and high oil and gasoline prices kept general store sales below expectations.

Thomson Reuters said sales of stores it tracks rose 4.9%, below the 5.4% most analysts had anticipated, and below the 8.9% jump in general sales in April.

"There is a shakiness in the overall economy and it is being reflected in the numbers that are coming in from retailers," Janet Hoffman of Accenture told the Wall Street Journal. "The cards are stacked against the consumer right now and retailers will have to work hard to bring them into stores."

Chris G. Christopher Jr. of HIS Global Insight told the New York Times: "The fact that luxury stores are plowing ahead gives some credence to suspicions that the high-end American consumer is pulling out of the recession relatively well, while the rest are having their incomes swallowed up by higher food and gasoline prices."

Among luxury stores open at least a year, Saks's sales rose 20.2% and Nordstrom climbed 7.4%. Warehouse clubs did well, too: same-store sales at Costco rose 13% and at BJ's Wholesale Club were up 7.4%. Most department and general discount stores had softer sales: for example, J.C. Penney fell 1%, Kohl's rose 0.8% and Target was up 2.8%.


Obituary Note: Wayne Greenhaw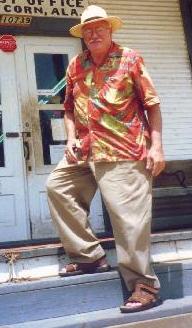 Author and journalist Wayne Greenhaw died on Tuesday from complications following recent heart surgery. He was 71.

Greenhaw wrote 22 books, including his two most recent titles, published by Lawrence Hill Books: The Thunder of Angels: The Montgomery Bus Boycott and the People Who Broke the Back of Jim Crow and Fighting the Devil in Dixie: How Civil Rights Activists Took on the Ku Klux Klan in Alabama.

At his death, he was working on a novel, The Intruder, a World War II story set to be published next year, according to the Birmingham News. The paper said he also had an offer to write a novel based on his long friendship with Harper Lee.

Greenhaw reported on Alabama state government for nearly 17 years, for the Alabama Journal and the Montgomery Advertiser, and interviewed governors, civil rights leaders and Klansman and published stories in national magazines and publications like the New York Times. He also served as Alabama's tourism director and was on the board of the Alabama Humanities Foundation. Among his honors, Wayne was presented the Harper Lee Award as Alabama's distinguished writer in 2006.

Rick Bragg told the News that Greenhaw "not only saw history, he lived it. He was passionate about the state, he was angry about wrongdoings and injustices, and he was strongly proud of people who stood up to those injustices."


Barbara Beaver Remembered
The San Francisco Bay Area book world was shocked to learn that longtime book wholesaler, book rep and bookseller Barbara Beaver died last Wednesday when she jumped from the Golden Gate Bridge. Bridget Kinsella, one of her many friends, remembers: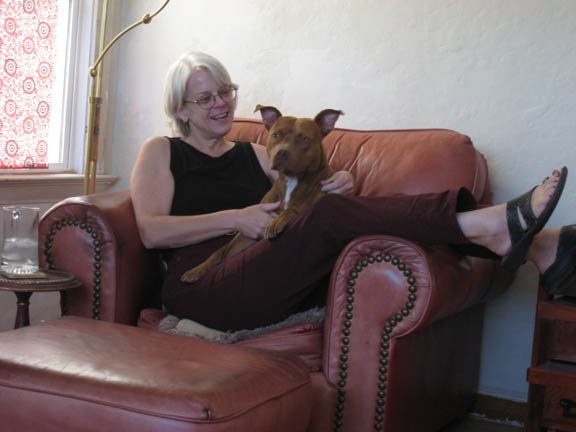 The Bay Area Book Universe is one less star bright with the unexpected death of Barbara Beaver last week. Today would have been Barbara's 56th birthday.
Barbara Beaver came of age in the book business working for Bookpeople and then as a sales rep for Chronicle Books. In recent years she worked at A Great Good Place for Books and Book Passage bookstores.
Known for her often outlandish style and always quick wit, Barbara also had the uncanny ability to spot the light within others and hold it up to them like a mirror. Friends are gathering on a Facebook page, "Friends of Barbara Sue Beaver," to swap stories filled with fun and love.
One of my first memories of Barbara involves a pair of hoop earrings I have with what Barbara called exclamation points inside them. "It's so redundant," she told me once on the floor of an NCIBA, "for you to wear exclamation points when you are a walking exclamation point." Takes one to know one, Barbara, takes one to know one.
All are invited to the Facebook page, where details about a celebration of her life are forthcoming.


Media and Movies
Media Heat: Forty Beads for the Weekend
This morning on the Today Show: Carolyn Evans, author of Forty Beads: The Simple, Sexy Secret for Transforming Your Marriage (Running Press, $14, 9780762439287).
---
Today on PBS's NewsHour: David McCullough, author of The Greater Journey: Americans in Paris (Simon & Schuster, $37.50, 9781416571766). He will also be on NPR's Bob Edwards Show tomorrow and Fox & Friends on Sunday.
---
Tomorrow on the Early Show: Amy Goodman, author of Wear This, Toss That!: Hundreds of Fashion and Beauty Swaps That Save Your Looks, Save Your Budget, and Save You Time (Atria, $27, 9781439184417).

---

Sunday on MSNBC Sunday: Chris Licht, author of What I Learned When I Almost Died: How a Maniac TV Producer Put Down His BlackBerry and Started to Live His Life (Simon & Schuster, $23, 9781451627671).
---

Sunday on NPR's Diane Rehm Show: Rosamund Lupton, author of Sister: A Novel (Crown, $24, 9780307716514).


The Hunger Games: A Trilogy in Four Parts?
Deadline.com reported that Lionsgate "has been carefully observing predecessors who squeezed an extra film out of a book franchise," and even though the notion "isn't set in stone" yet, the film company seems to be planning to make four movies from Suzanne Collins' The Hunger Games trilogy.

Mockingjay, the last novel in the series, would be split in half because it is "logistically ambitious and can be scaled up comfortably to cover two films. I believe that Gary Ross and Collins have done rewrites and already figured out how to create a satisfying ending to the third film," Deadline.com wrote.


Wedding Scene Preview: Twilight Saga: Breaking Dawn
A sneak preview of The Twilight Saga: Breaking Dawn--Part 1 premieres on the MTV Movie Awards Sunday, but the Wrap offered an early peek at the clip, noting that at a "mere 15 seconds long, the clip nonetheless offers an advance glimpse of the wedding between sullenly smoldering vampire Edward Cullen (Pattinson) and his mortal bride-to-be, Bella Swan (Kristen Stewart) and therefore is the most important snippet of footage to be released in the history of mankind, ever."


Books & Authors
Awards: Prince of Asturias Lit Prize; Moby Winners
Poet and singer Leonard Cohen won Spain's Prince of Asturias literature award for a body of work deemed by the jury to be of "immutable merit," AFP reported. The jury said Cohen's writing "has influenced three generations of people worldwide through his creation of emotional imagery in which poetry and music are fused in an oeuvre of immutable merit... The passing of time, sentimental relationships, the mystical traditions of the East and the West and life sung as an unending ballad make up a body of work associated with certain moments of decisive change at the end of the 20th and beginning of the 21st century."
---
The winners of the 2011 Moby Awards, recognizing the best and worst book trailers of the year:
Grand Jury/We're Giving You This Award Because Otherwise You'd Win Too Many Other Awards:

Super Sad True Love Story by Gary Shteyngart

Book Trailer As Stand Alone Art Object:
How Did You Get This Number? by Sloane Crosley

Best Big House:
Packing for Mars by Mary Roach

Worst Big House:
Savages by Don Winslow
Best Small House:
Tree of Codes by Jonathan Safran Foer

Worst Small/No House:
Pirates: The Midnight Passage by James R. Hannibal

Worst Performance by an Author:
Jonathan Franzen for Freedom
Most Celebtastic Performance:
James Franco for Super Sad True Love Story
What Are We Doing to Our Children?:
It's a Book by Lane Smith
General Technical Excellence and Courageous Pursuit of Gloriousness:
Most Monkey Sex:
Bonobo Handshake by Vanessa Woods

Worst Soundtrack:
Most Angelic Angel Falling to Earth:

Torment by Lauren Kate
Most Conflicted:
T Cooper for Beaufort Diaries
Lifetime Achievement Award for his contributions to video book reviewing:
Ron Charles (Acceptance Speech)


Book Brahmin: Scott Sparling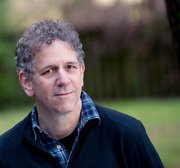 Scott Sparling's debut, Wire to Wire, a crime novel set in Michigan in the '70s, was just published (Tin House, May 24, 2011). Sparling is originally from Michigan and now lives near Portland, Ore., with his wife and son.
On your nightstand now:
My nightstand is a disaster. I need a long period of bed rest--perhaps another bout of meningitis or maybe a knee injury--to deal with the stacks. I'm part way through 1974 by David Peace. But then Alan Heathcock's Volt came out and I had to start that. Kaboom by Matt Gallagher has a bookmark in it. That would be enough, but then I went on a trip and brought home Jennifer Egan's A Visit from the Goon Squad and Jaimy Gordon's Lord of Misrule. I've lost track of what's at the bottom of the piles, though I'm pretty sure there's a book of Jim Harrison's poems in there somewhere. On the plus side, I can no longer see the clock alarm.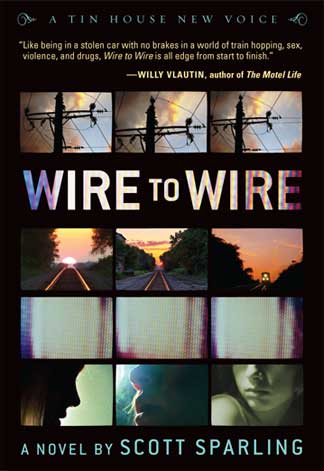 Favorite book when you were a child:
Nothing springs to mind, to be honest. I read a lot of Thornton W. Burgess and Nancy Drew, but mainly because they were around. Books didn't become a force in my life until my high school girlfriend starting giving me things to read. How about my favorite books when my son was a child? Hank the Cowdog and anything Jim Weiss read on tape.
What books did your high school girlfriend give you?
I remember three: The Kama Sutra, Siddhartha and One Flew over the Cuckoo's Nest. I didn't know what to make of the Kama Sutra with all its lingam and yoni stuff. I pretended to like Siddhartha, of course, in the hopes of one day gaining access to my girlfriend's yoni. But One Flew over the Cuckoo's Nest lit up my brain. It was the first time a book really got a hold of me. It made me want to read.
Your top five authors:
What makes someone a favorite author? Should the criteria be, I'd read anything they write. In that case, Robert Stone, E.L. Doctorow, Stephen Wright, David Foster Wallace and, and... others. Like Martin Amis or Denis Johnson or--see, this is where the question becomes impossible. If you asked me this later, the answer might be Robert Stone and four others. But always Stone.
Book you've faked reading:
The Da Vinci Code for one. Just reading the first sentence of most paragraphs will get you through it. It was so popular, I thought it was important to see what he was doing. And I did learn some things from it. I also skimmed a lot of The Lovely Bones. It didn't really take--obviously there's something very wrong with me.
Book you're an evangelist for:
Dispatches by Michael Herr, not that it needs any help from me. Rules of '48 by Jack Cady, my first teacher--part novel, part memoir, part essay, with great characters and language all the way through. Once in a while I find someone who doesn't know about Lean on Pete by Willy Vlautin yet, and I do my part to set them straight.
Book you've bought for the cover:
Adultery and Other Choices by Andres Dubus--the edition with the black-and-white photo of an unmade bed. The stories easily lived up to promise of the cover. If I knew nothing about her, I might well have bought Joanna Rose's Little Miss Strange just for the cover, though I didn't.
Book that changed your life:
The Pursuit of Loneliness by Phillip Slater. I read it in college and its critique of the way sex, love and happiness are warped by the economy shaped a lot of my views. Dog Soldiers by Robert Stone is the most dog-eared book I own. I think I have three copies, and I expect to need more.
Favorite line from a book:
Can anyone really answer this question? A single favorite line? Anything I quote seems unfair to a hundred other brilliant lines. I like to quote Jim Harrison's "More than this I cannot do," but it's not from a book. It was his way of telling me not to put my unfinished manuscript in his mailbox again, back when he lived in Michigan.
Book you most want to read again for the first time:
I'd give the Kama Sutra another chance.
Most recent "crossover" book:
My wife and I have different reading tastes, so a crossover book in our house is one that goes from my nightstand to hers or vice versa. Only a couple books a year make that journey. Most recently: The Local News by Miriam Gershow. The voice, structure and narrative strategy blew me away. I put it on my wife's stack, and she got hooked as well. Bonus: I consider myself redeemed for not getting The Lovely Bones.
Line in your novel inspired by another writer:
"Rose rose." It's a trick line, obviously, and I expected it to be cut, but it wasn't. Inspired by a Richard Ford line from either The Ultimate Good Luck or A Piece of My Heart, in which a character drinks from his drink. The repetition of the word with a different meaning struck me as a brilliant and confident stance against those who think no word can be used twice. And unlike my little homage, Ford wasn't being tricky--he was just using language the way we humans use it.


Book Review
Book Review: The Fatal Touch
The Fatal Touch: A Commissario Alec Blume Novel by Conor Fitzgerald (Bloomsbury, $25 hardcover, 9781608193295, June 7, 2011)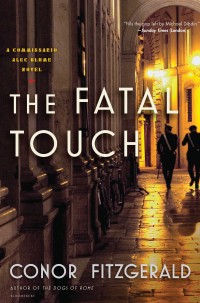 After working in the Immigration Affairs section of the Rome police department, Caterina Mattiola has finally secured a transfer to Homicide and is eager to move up from routine rookie assignments to investigations. "She was good at [administrative work], better than any of the men, but she knew what happened to women who became indispensable at a single thankless task," writes Conor Fitzgerald in this second intricate and rip-roaring Commissario Alec Blume novel, following The Dogs of Rome.
As Caterina's mentor, Blume begins serious training on a weekend when the latest of a series of muggings of tourists coincides with the death of Henry Treacy, an Irish art forger with a fondness for drink. Was Treacy yet another mugging victim? Or had he been so plastered that he tipped over and cracked his skull on the ancient Roman pavement? "Never forget the law of parsimony, Inspector. Whichever theory needs fewest assumptions is the best," Blume instructs his new assistant.
Learning occurs in both directions when a student is as smart and motivated as Caterina, and Fitzgerald is especially adept at showing the student/teacher dynamic at work as Blume and Caterina investigate the cases that come flying in the door at the same time that the Carabinieri (the military police) seem excessively interested in commandeering (and maybe burying) the Treacy death investigation. Red flags go up for both Blume (the expatriate American on the Rome police force) and Caterina (the Italian woman ambitious to bust into an all-boys club), and neither can resist continuing to dig for clues even when ordered to back off. Corruption turns out to be everywhere, personal histories are revealed to be lurid and discussions become heated about philosophical differences for achieving justice. "Sometimes I think we should just get rid of this whole business of distinguishing between what people meant to do and what they actually did," Blume tells Caterina. "Think of how many lawyers we could get rid of. The ancient Romans didn't allow for intentionality, you know. I think it is a sensible approach."
As with Donna Leon's Commissario Brunetti series, set in Venice, the pleasures of this novel go beyond the usual police procedural into the fascinating nuances of contemporary Roman life. Blume, whose art historian parents were gunned down in a bank robbery on Via Cristoforo Colombo years before, may be able to tell a painting by De Chirico from one by Velasquez but he's a failure as a cook--Fitzgerald describes a dinner he prepares for an ex-girlfriend from the U.S. Embassy with the same malicious glee that drives him to have Blume nail a squirming suspect with, "To trust is good; not to trust is better."--John McFarland
Shelf Talker: An intricate, satisfying crime novel set in Rome, with a quirky, engaging detective training a new assistant in the ways of homicide investigation.


Deeper Understanding
Robert Gray: Listening to the Sound of Books
I've always loved the sound of books. When people read aloud, I instinctively close my eyes and listen, unless I'm driving my car with an audiobook playing. Close listening is akin to close reading for me. One human being shares a story with another. The allure might have something to do with childhood memories of my mother reading the Oz books to us. Perhaps it is a far more ancient rite, since we were telling each other stories thousands of years before Gutenberg.

On the train home from BookExpo America last week, I was listening, appropriately enough, to the end of Graham Greene's novel Stamboul Train. Amtrak's Empire service from Penn Station to Albany is considerably less intriguing than the Orient Express, but the sound of Michael Maloney's voice effectively transported me away from all that.

Next up in my audiobook queue is Life by Keith Richards, which was named Audiobook of the Year at last week's Audies (check out the other category winners here). It seems like an odd but somehow perfect transition from Graham Greene, and I can't wait to hear the narration by Richards, Johnny Depp and Joe Hurley. If you try sometimes, you get what you need to listen to.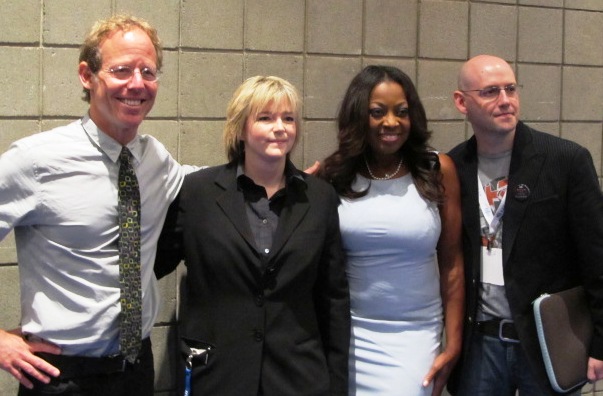 During BEA I attended the Audiobook and Author Tea, sponsored by the Audio Publishers Association. I'm not sure what I expected, but the event--hosted by Star Jones and featuring Tony Horwitz, Karin Slaughter and Brad Meltzer--turned out to be one of the real highlights of the show for me.

In her opening remarks, Jones said that an audiobook was "the reason I wrote my first piece of fiction." On a long flight, she had been listening to The Devil Wears Prada and recalled thinking, "I can't wait till someone actually records my audiobook." As it turned out, however, she eventually narrated Satan's Sisters (Brilliance) herself. "I had a ball reading the sexy parts because I would never use this language myself," she said.

When the conversation turned to working with narrators, Meltzer said, "I have my audiobook narrator with me." He introduced Scott Brick, who stepped up to the podium and delivered the opening lines of The Inner Circle (Hachette Audio), after which Meltzer asked, "Now does that make me sound tough or what?" He also noted that he doesn't interfere with Brick's approach to his novels because audiobook narration "is an art and I don't want to mess with the artist."

Narrating is "a lot harder than it sounds," quipped Horwitz, whose next book is Midnight Rising: John Brown and the Raid that Sparked the Civil War (Macmillan Audio, October). And Slaughter, author most recently of Fallen (AudioGO), confessed that while listening to one of her books being read, she discovered "there were things in the story that I didn't know were there" and wrote her narrator a fan letter. The person reading a book aloud always matters, especially to the authors who wrote those words.

When I reached the end of Stamboul Train last Friday--somewhere between the Rhinecliff and Hudson stations--I emerged reluctantly from my obsession with foreign intrigue during the 1930s and started thinking about the more mundane and domestic, yet mysterious in its own way, fate of audiobooks in the 21st century.

I worry about them. Maybe I shouldn't, but I do. At the retail level, I've watched as audiobooks followed a curious path, evolving from those bulky boxes of frightfully expensive, unabridged audiobook cassettes in the mid-1990s to the more affordable cassettes--and then CDs--of the past decade. And I have witnessed retail prices plummeting from the $100-plus range to the sub-$40 level over the same time period, though the number of customer complaints about the high cost of audiobooks failed to descend on a comparable curve.

Now digital audiobooks are gaining ground. Although easy to access and reasonably priced for consumers, availability is limited for retailers compared to previous audiobook incarnations. Indie booksellers are currently exploring ways to find their place in the digital audio-realm, which is inhabited by a temptingly upscale demographic.

According to the APA, 21% of audiobook listeners have completed post-graduate work or hold a doctoral degree, twice as many as non-listeners; listeners have a higher estimated median income ($56,000) than non-listeners ($43,000); and audiobook listeners are more voracious readers of print books than non-listeners, with frequent listeners (four or more audiobooks per year) reading a median of 15 books in that period, compared to six books read by people who don't listen to audiobooks.

June is audiobook month. There's no more appropriate time to explore this corner of the book trade. During the next couple of weeks, we'll talk with some people and listen to what they have to say about audiobooks now. Listening is good.--Robert Gray (column archives available at Fresh Eyes Now)


The Bestsellers
Top-Selling Titles in Florida Last Week
The following were the bestselling books at independent bookstores in Florida during the week ended Sunday, May 29:

1. The Beach Trees by Karen White
2. The Paris Wife by Paula McLain
3. A Visit from the Goon Squad by Jennifer Egan
4. The Jefferson Key by Steve Berry
5. World Without Fish by Mark Kurlansky
6. A Turn in the Road by Debbie Macomber
7. Keys to Kingdom by Bob Graham
8. Secret Daughter by Shilpi Somaya Gowda
9. School of Essential Ingredients by Erica Bauermeister
10. The Snowman by Jo Nesbø

Reporting bookstores and their handselling favorites:

Books & Books, Coral Gables, Miami Beach, Bal Harbour: Vaclav and Lena by Haley Tanner
Book Mark, Neptune Beach: 22 Britannia Road by Amanda Hodgkinson
Inkwood Books, Tampa: The Coffins of Little Hope by Timothy Schaffert
Vero Beach Book Center: Devil's Plaything by Matt Richtel

[Many thanks to the booksellers and Carl Lennertz!]


Top-Selling Titles in Chicagoland and Milwaukee Last Week
The following were the bestselling books at independent bookstores in the Chicago and Milwaukee areas during the week ended Sunday, May 29:

1. In the Garden of Beasts by Erik Larson
2. The Help by Kathryn Stockett
3. Room by Emma Donoghue
4. Heaven Is For Real by Todd Burpo
5. Bossypants by Tina Fey
6. Unbroken by Laura Hillenbrand
7. Those Guys Have All Fun by James Andrew Miller and Tom Shales
8. A Visit from the Goon Squad by Jennifer Egan
9. The Kane Chronicles, Book Two: The Throne of Fire by Rick Riordan
10. The Immortal Life of Henrietta Lacks by Rebecca Skloot


The reporting bookstores and their handselling favorites:

Anderson's, Naperville and Downers Grove: Dreams of Joy by Lisa See
Book Stall at Chestnut Court, Winnetka: Three Stages of Amazement by Carol Edgarian
Book Cellar, Lincoln Square: You Can Make Him Like You by Ben Tanzer
Book Table, Oak Park: The Disappearing Spoon by Sam Kean
Books & Co., Oconomowoc: Tiny Sunbirds, Far Away by Christie Watson
Boswell Book Company, Milwaukee: The Nature Principle by Richard Louv
57th St. Books, Chicago
Lake Forest Books
Next Chapter, Mequon
Read Between the Lynes, Woodstock
Seminary Co-op
Women and Children First, Chicago

[Many thanks to the booksellers and Carl Lennertz!]